Y'all I cannot believe it, but I am not the mom of a toddler!! Ahhh!
This past weekend my baby turned one year old and we celebrated by inviting all of our friends + family to Sweet T's Lemonade Stand!
When I started thinking about the theme I knew I wanted it to be unique, but I also knew this would be my only chance to pick a theme that was my vibe too LOL!! After all, it may have been his first birthday but it was also my first birth day. He wouldn't have any clue what was going on and couldn't lend his input, so this was a true opportunity for me to celebrate that life changing day and all the hard work that's gone into motherhood since then.
This year has really forced me to love the color blue more, and when we started planning I knew we would be visiting Capri with him at the end of summer, so I made the blue + white motif and lemons our foundation and built out from there.
In our house, Arnold Palmers are a staple. Not only is it my husband's drink of choice, it's also the big kids, Todd's mom, and Todd's brother's favorite drink. And since we could use Sweet Tea(gan) as a play on words, I knew it was the perfect direction to take the theme. The lemonade stand just developed from there.
I linked up with Alexandra Madison Weddings (the same team that helped create our magical wedding) and she helped me with all of the details, taking my vision to another  level.
The afternoon ended up being perfect!! Teagan had a lemonade stand where guests were able to concoct their own Arnold Palmer's with the exact lemonade to sweet tea ratio they preferred. But adults were treated to shots of limoncello, a limoncello spritz, and spiked lemonade. Guest left the party with a little jar of Sweet T's lemonade, so they could make some at home!
The kids enjoyed a jump castle, a mini ball pit, a little teepee village, and the opportunity to paint ceramic tiles just like the ones that the Amalfi Coast are known for. Everyone had a blast– except the birthday boy. By the time the party started, Teagan hadn't taken a nap (there was way too much activity going on), so when everyone started arriving he was cranky. By the time the smash cake came out baby boy was SLEEP, SLEEP!! He sat in his highchair, head nodding the whole time. But when the crowd cheered he woke up and was not having it!! Haha. But after that little cat nap he was able to enjoy it a bit more.
All in all, it was a day that I will cherish for the rest of my life. It felt soo good to celebrate this milestone with sooo many friends that traveled near and far. And I loved that there were so many other babies in attendance– having fellow mom friends is one of the things that has gotten me through this year!! But I'm soo thankful for it all: the ups, the downs, the memories… and of course, my sweet baby boy!!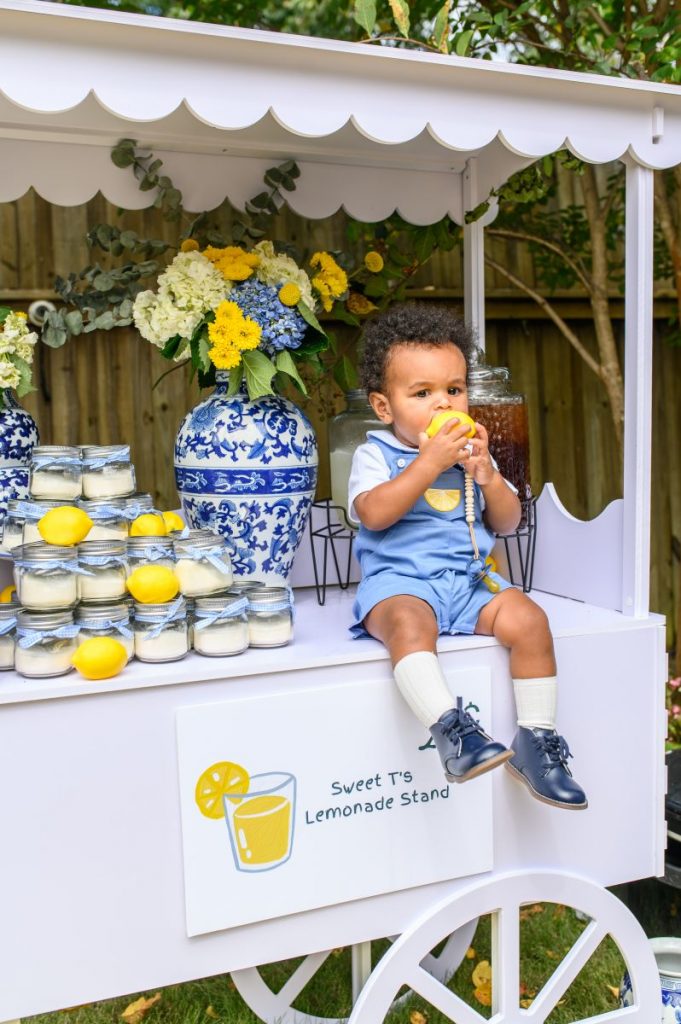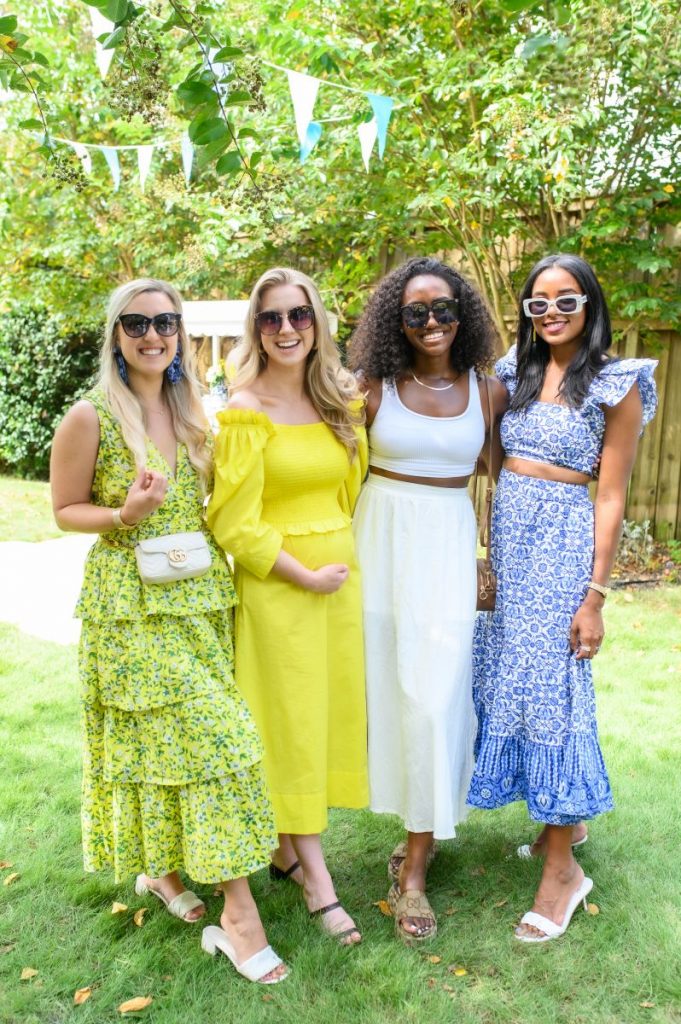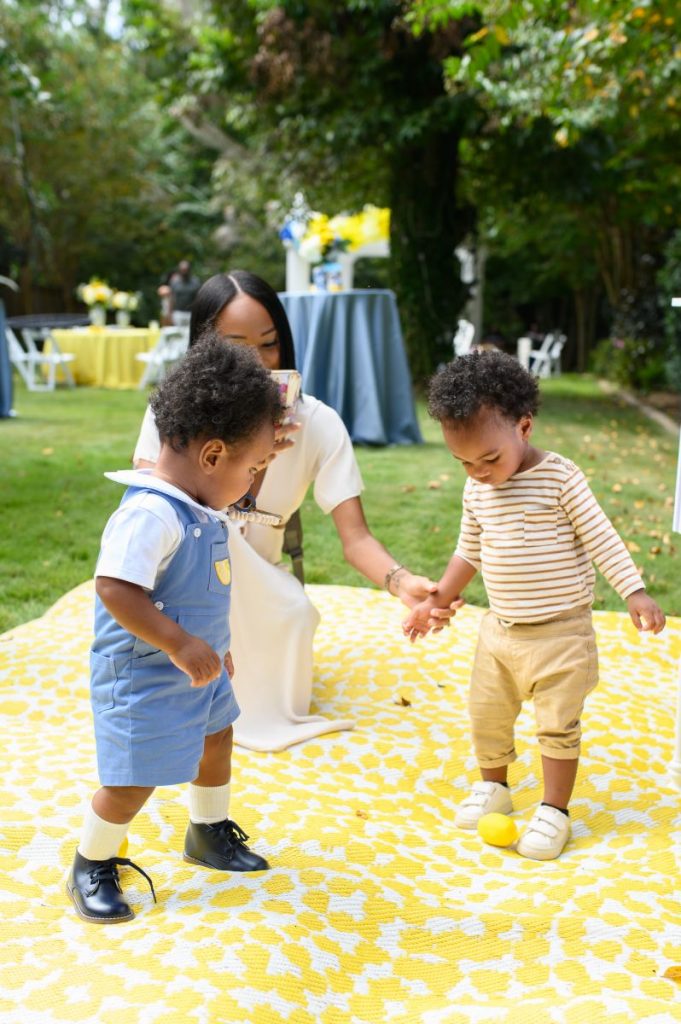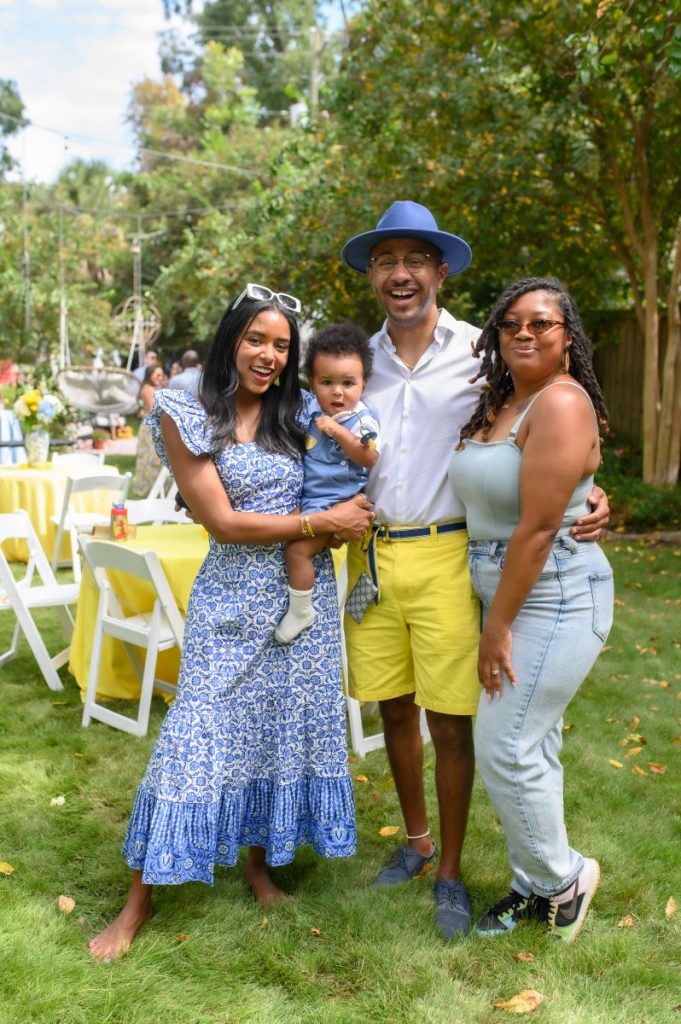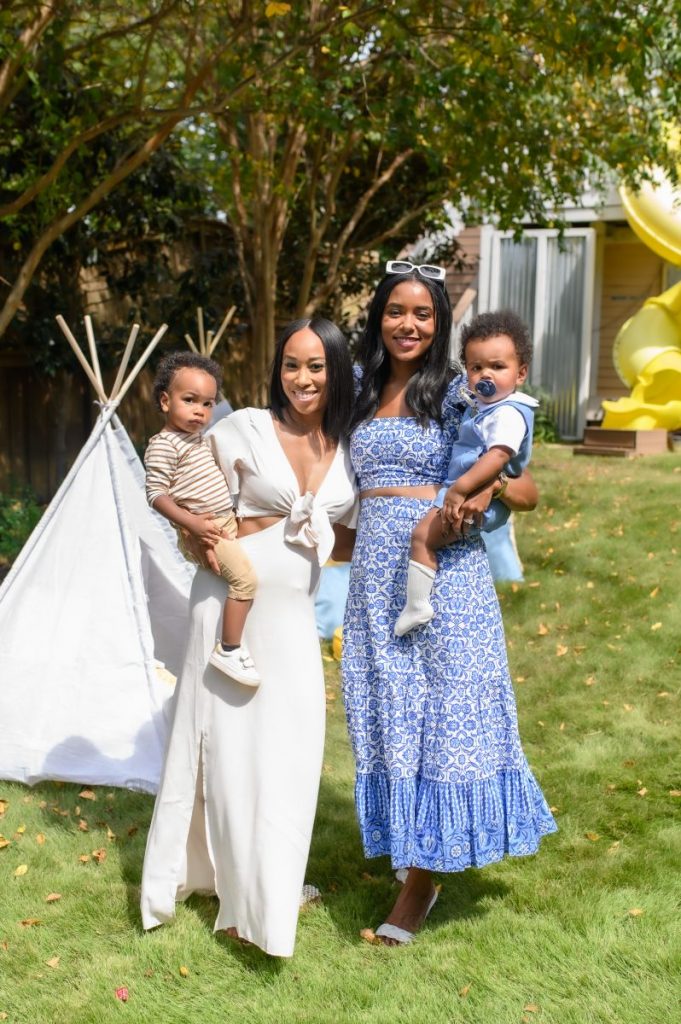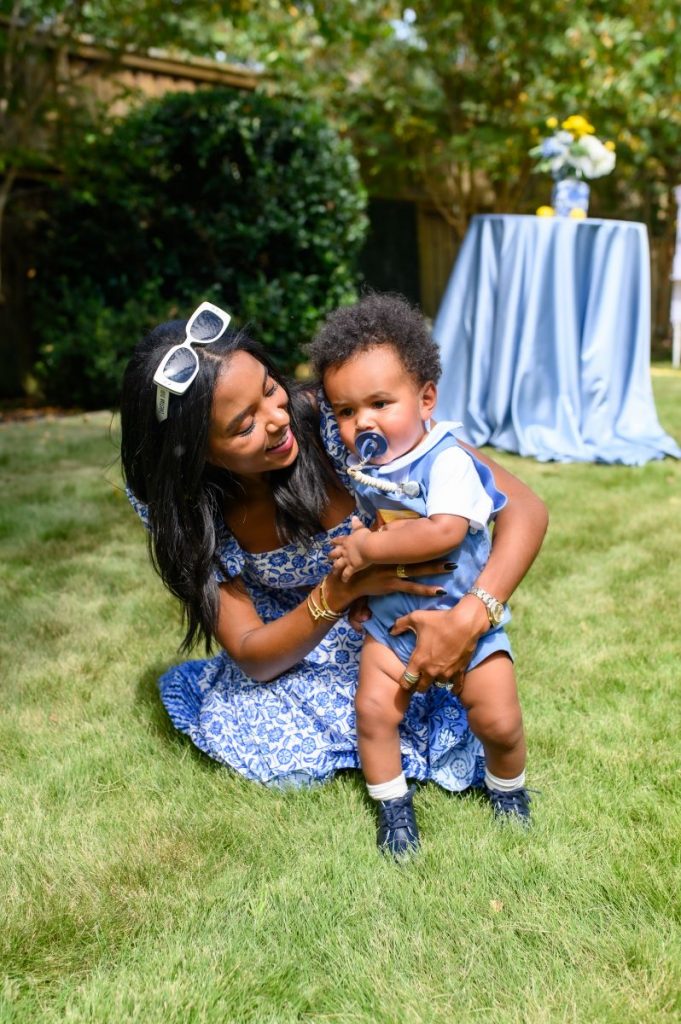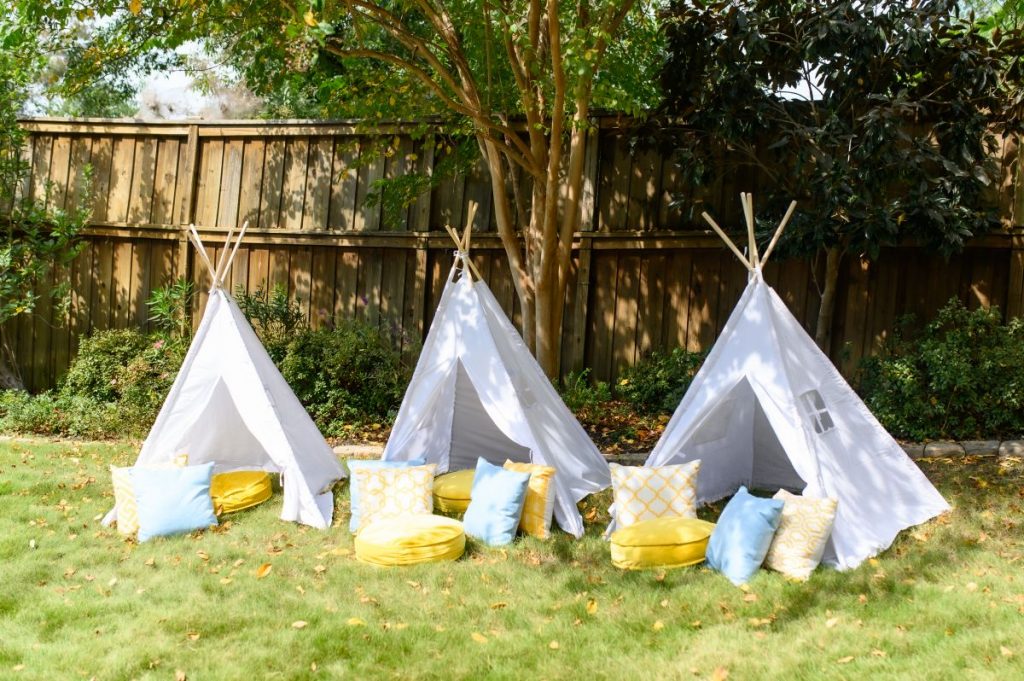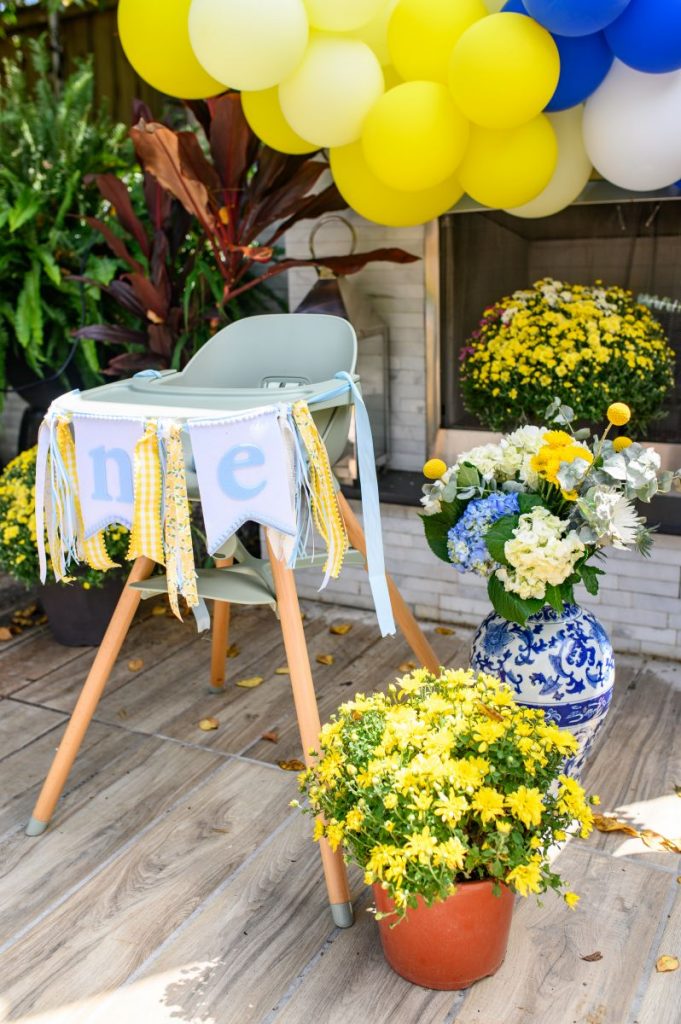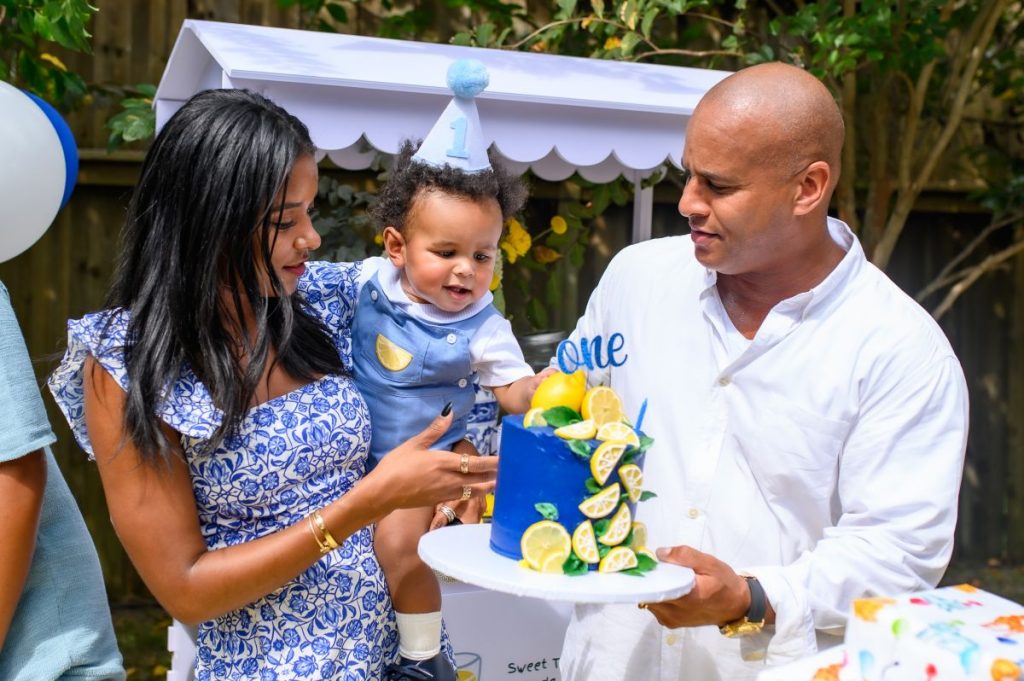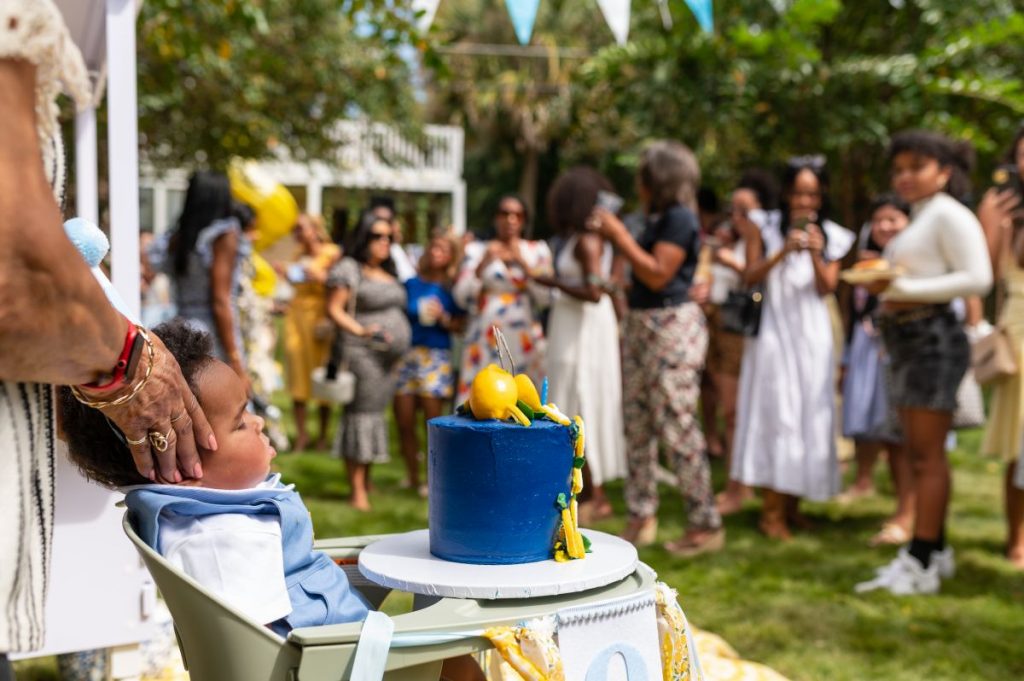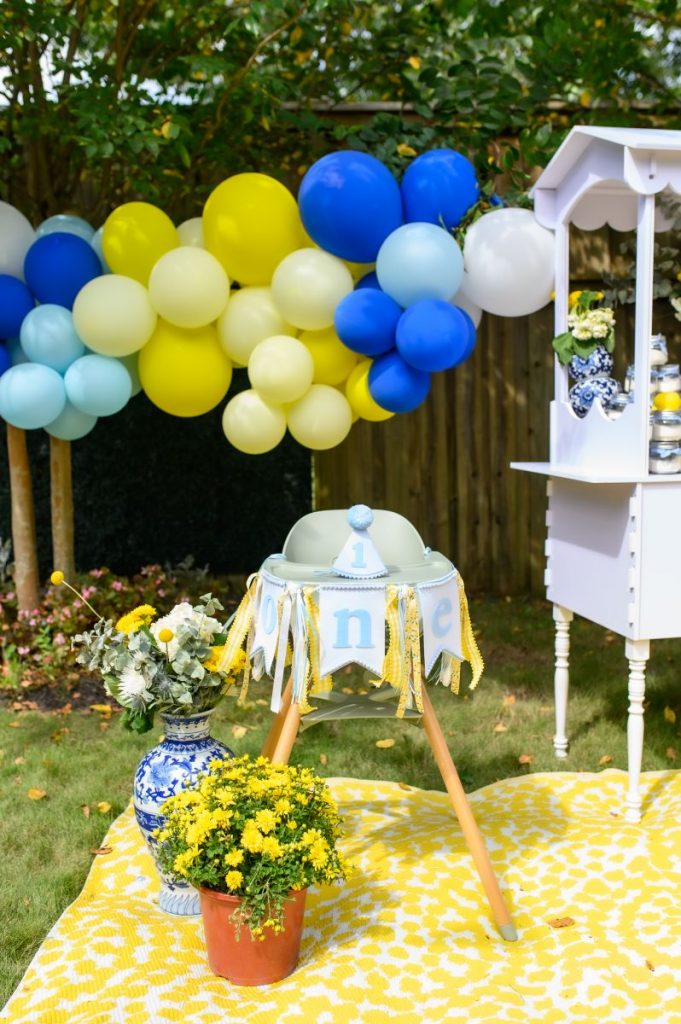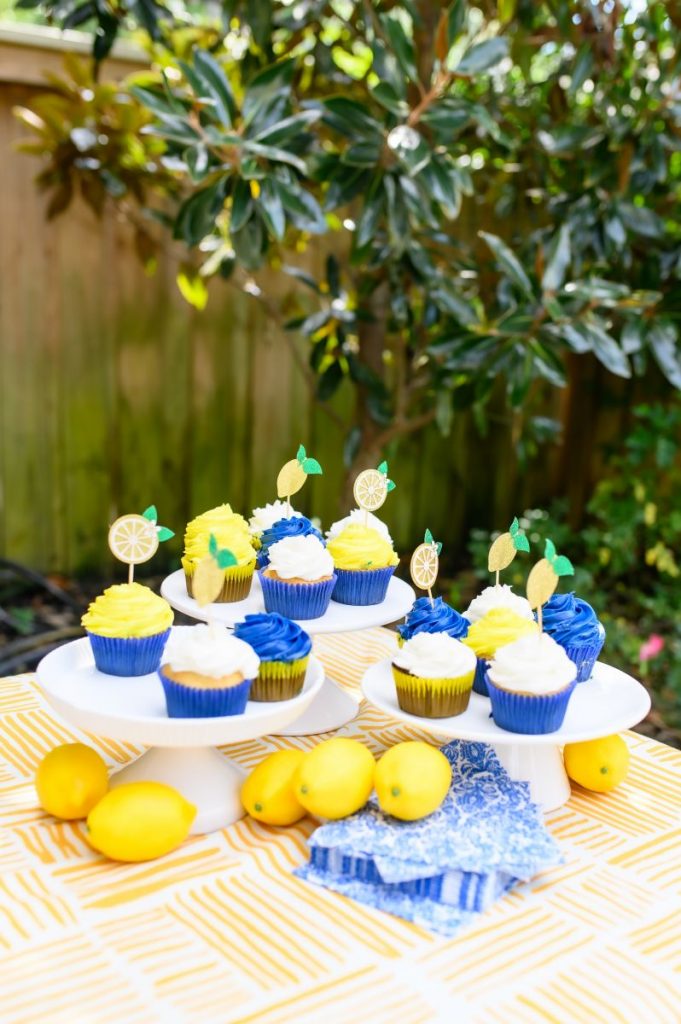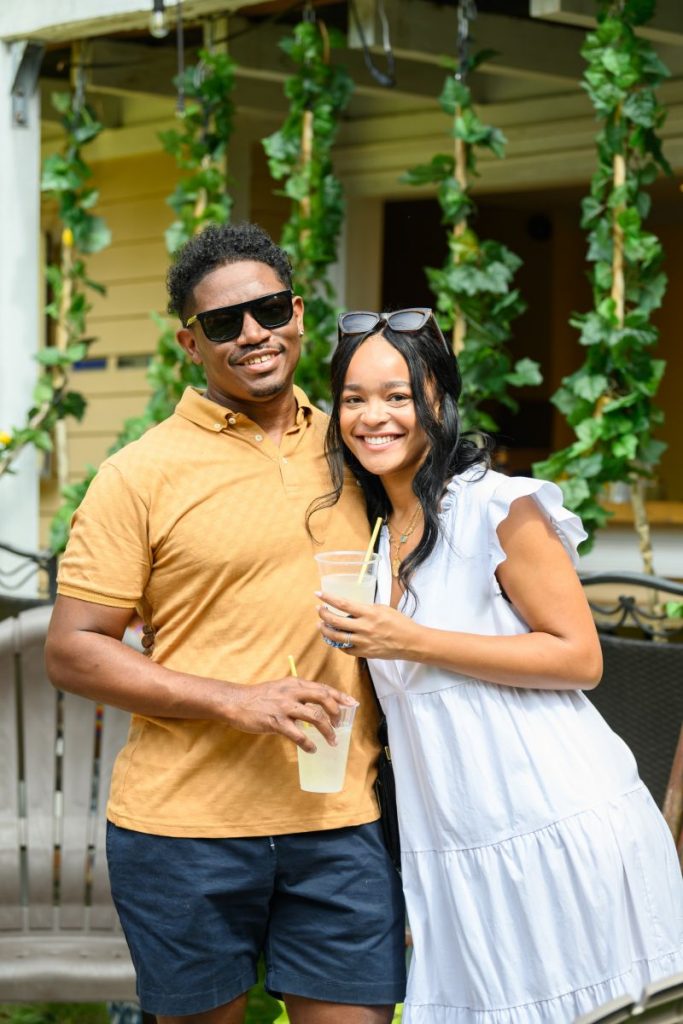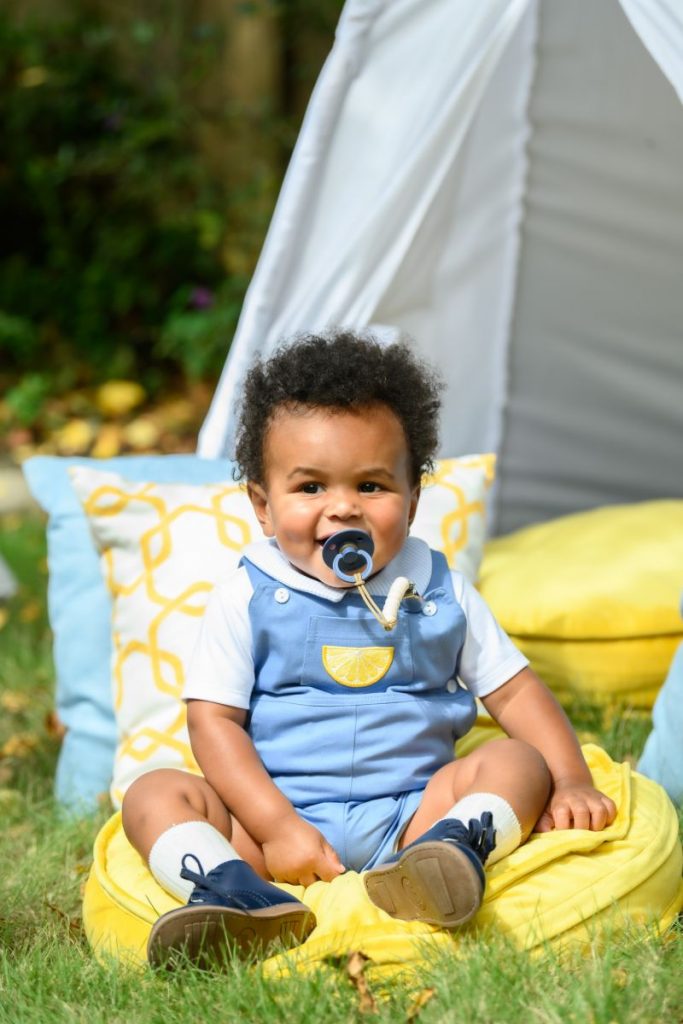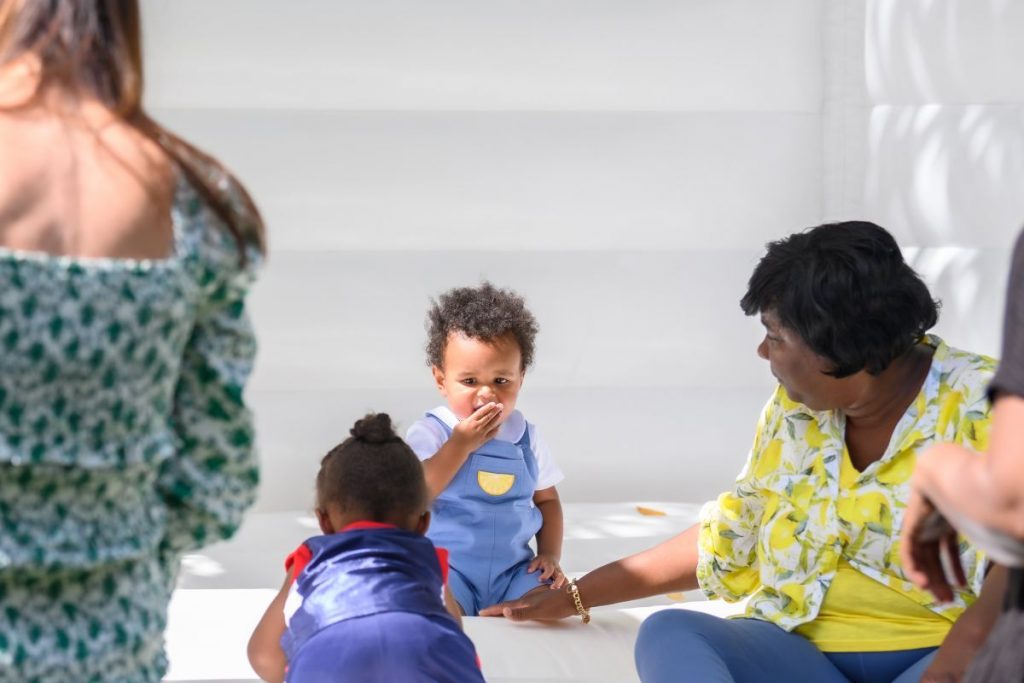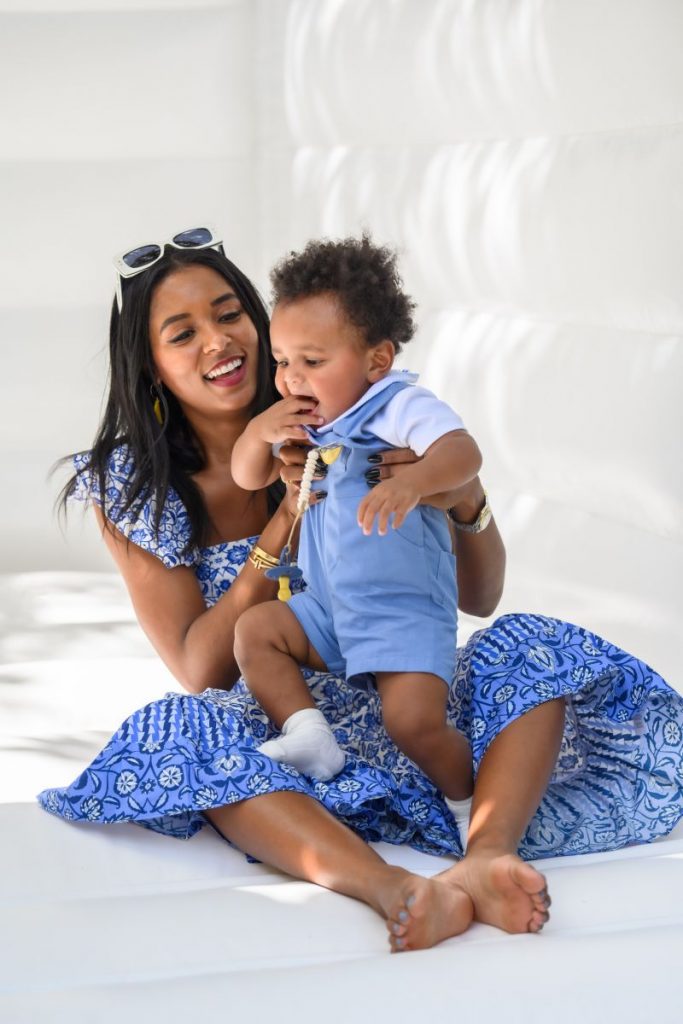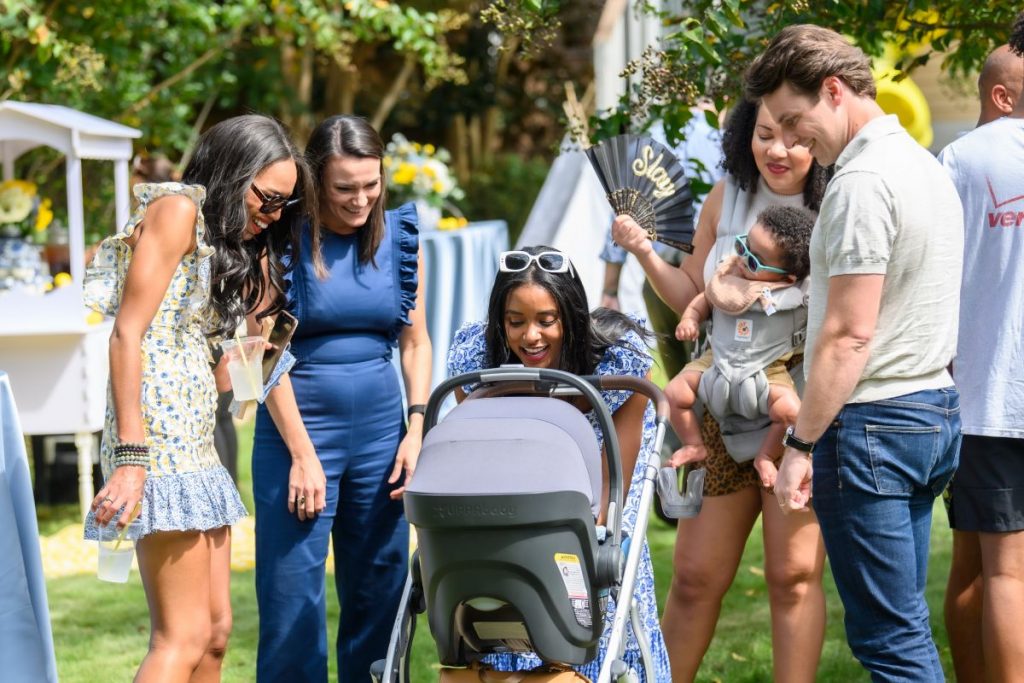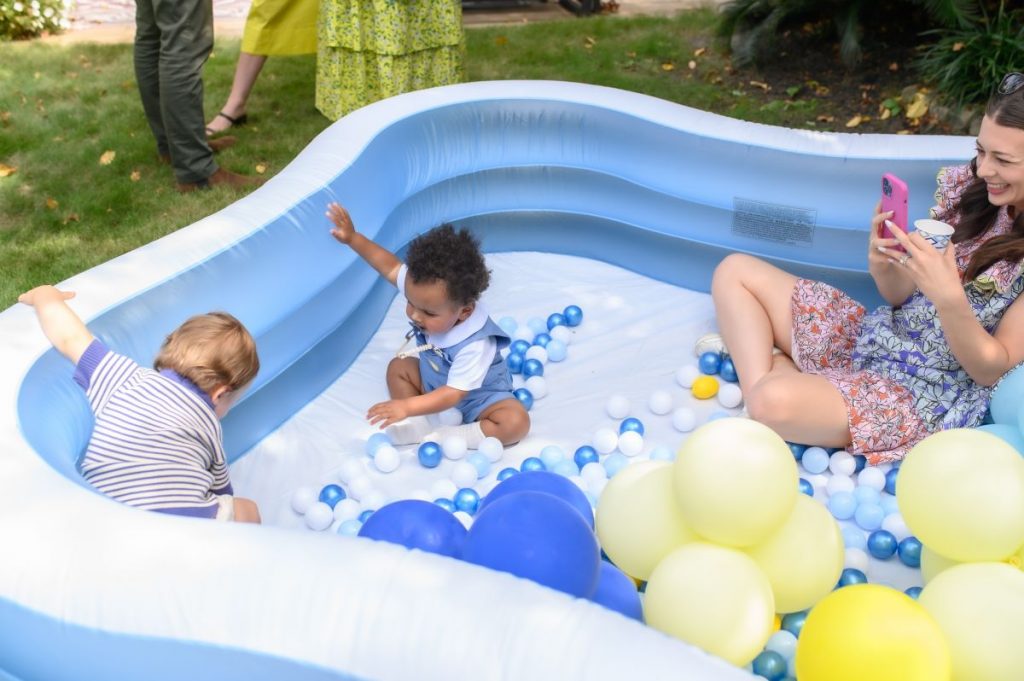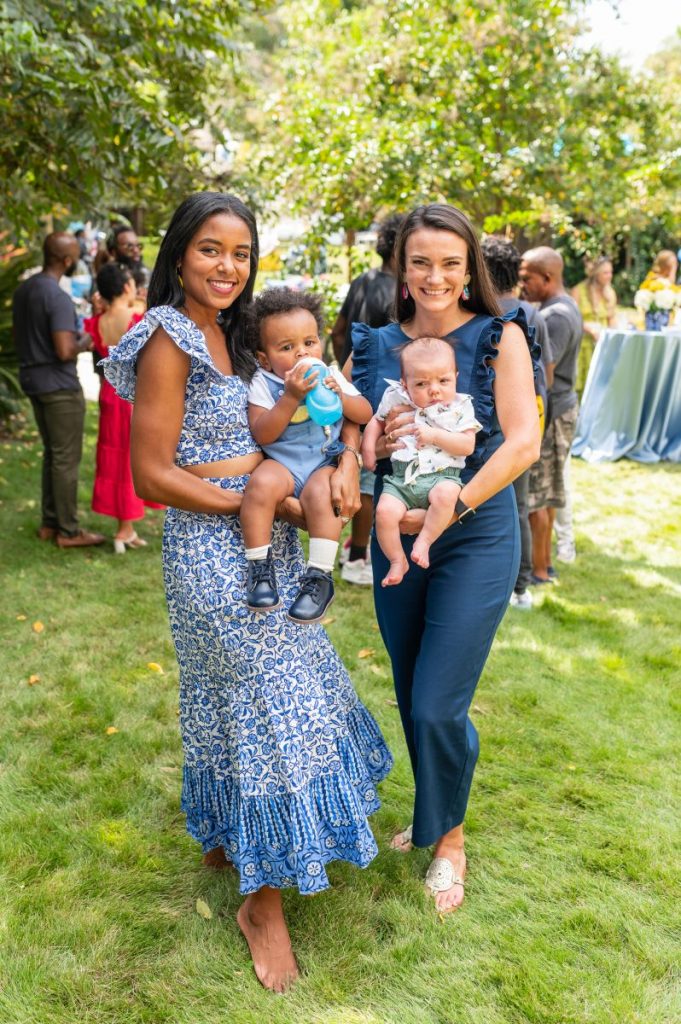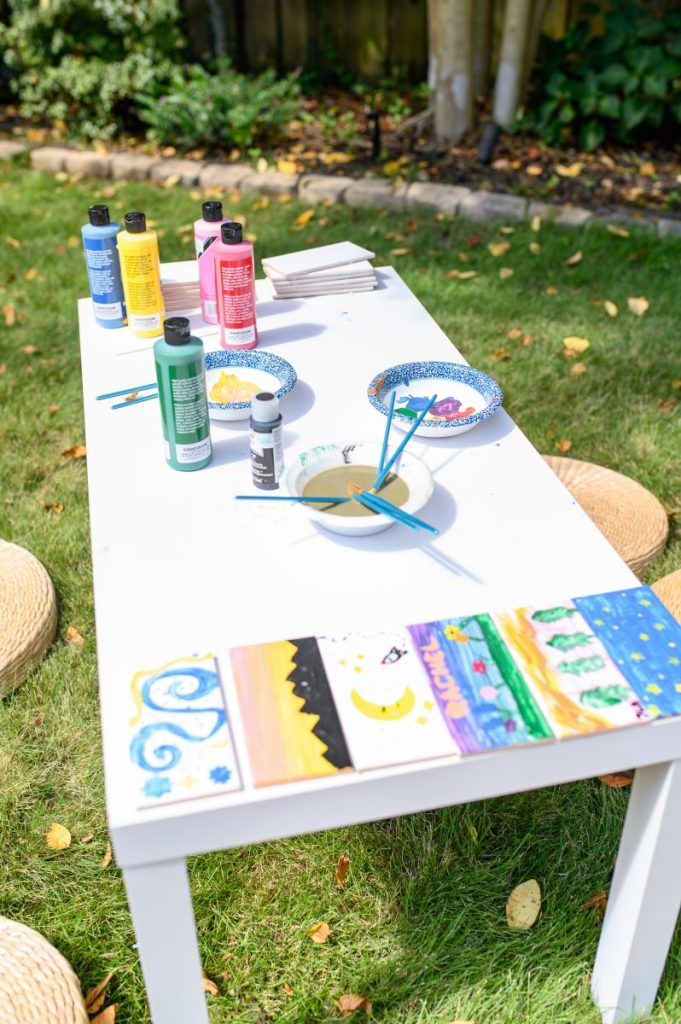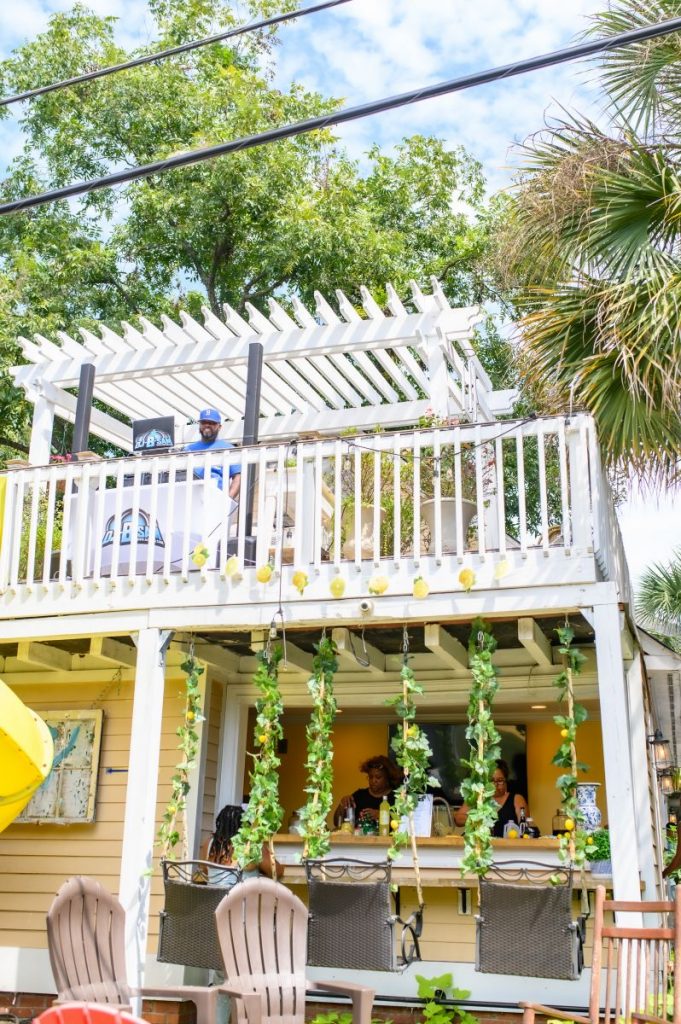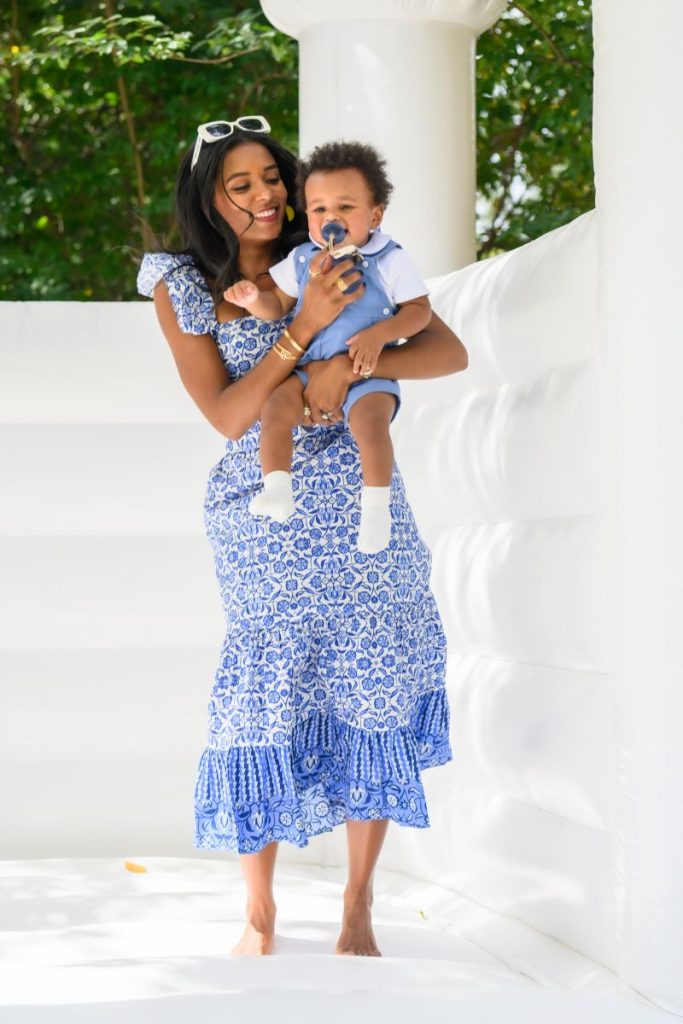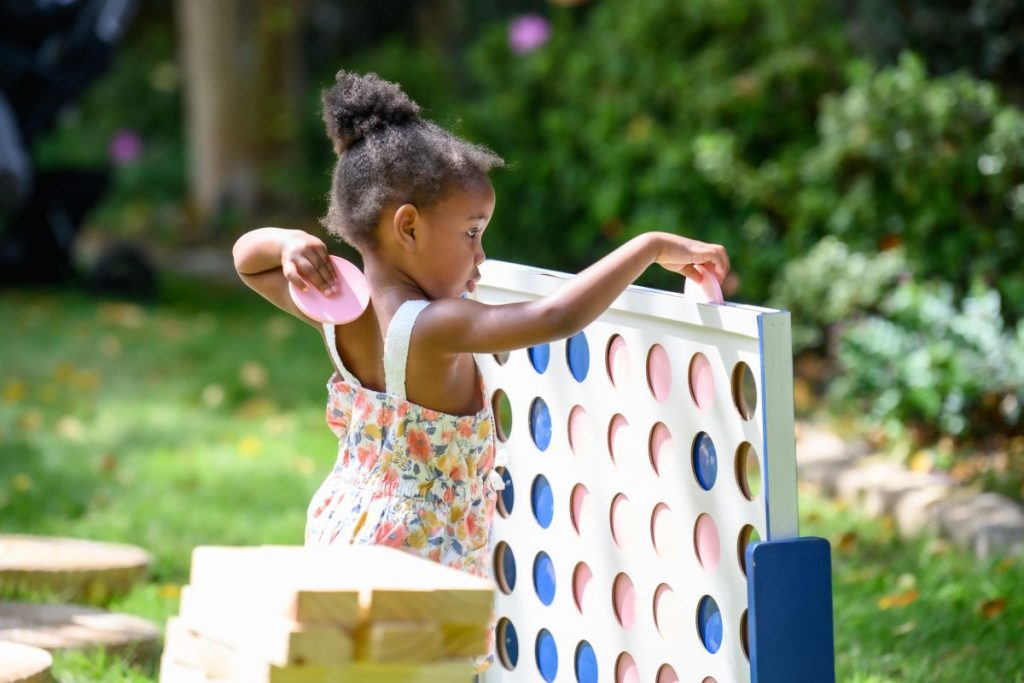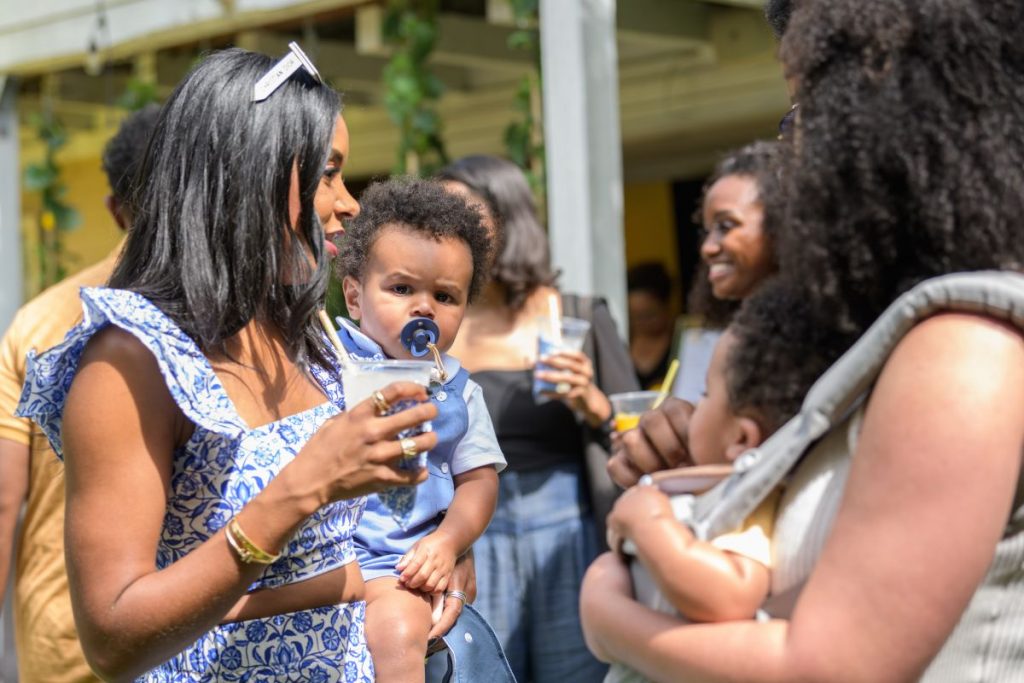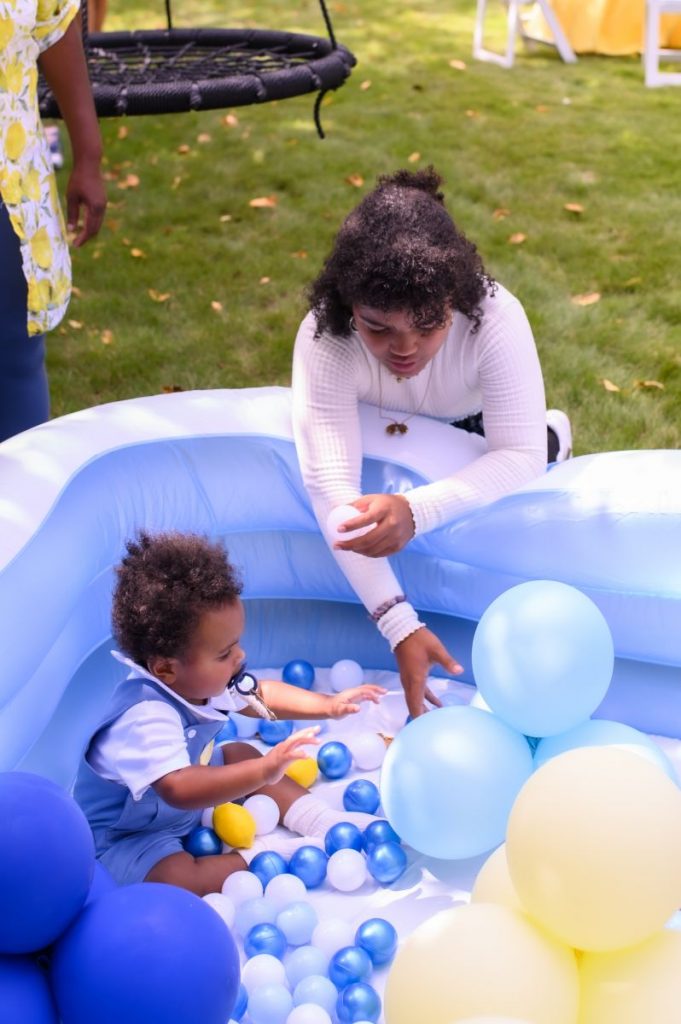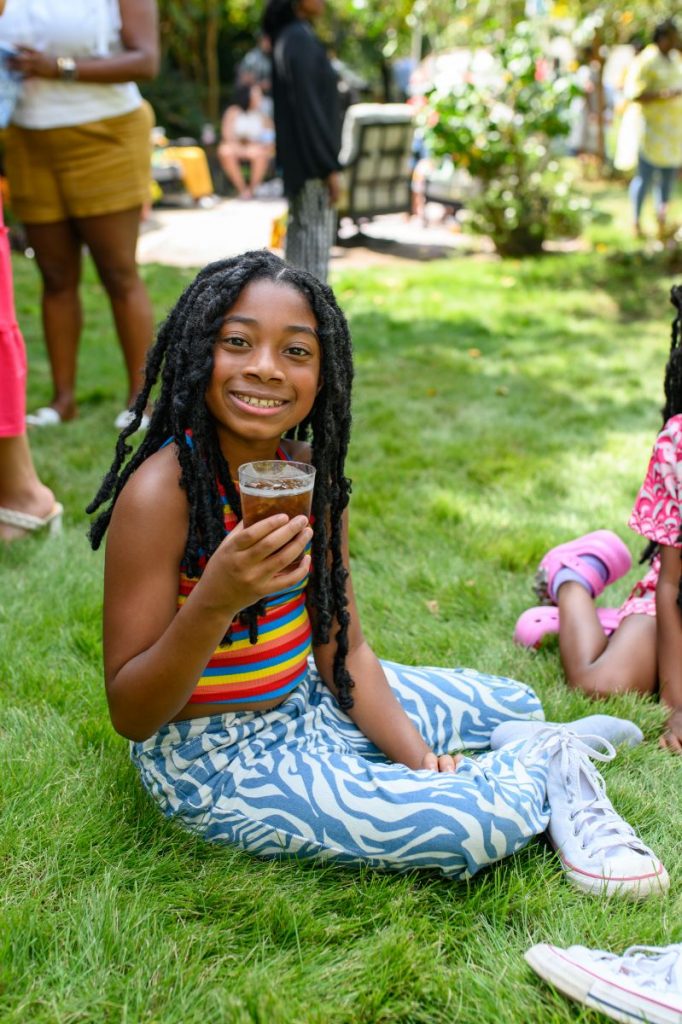 Vendors:
Party Planner: Alexandra Madison Weddings
Photographer: Crush Rush
Bartenders: Corks Bartending
Bounce House: The Cola Bounce House
Balloon Decor: Mommy East Coast
Shop Our Party Decor: