Its true, brunch is the most important meal of the day!
My day just doesn't seem to go well if I don't start it off with french toast, bacon, or at least a mimosa. If you're anything like me then you are constantly on the look out for the best brunch food wherever you go.  While in San Francisco I found three delicious brunch places that I wish I could frequent regularly.  Here's where you should brunch in San Fran:
1. Mama's on Washington Square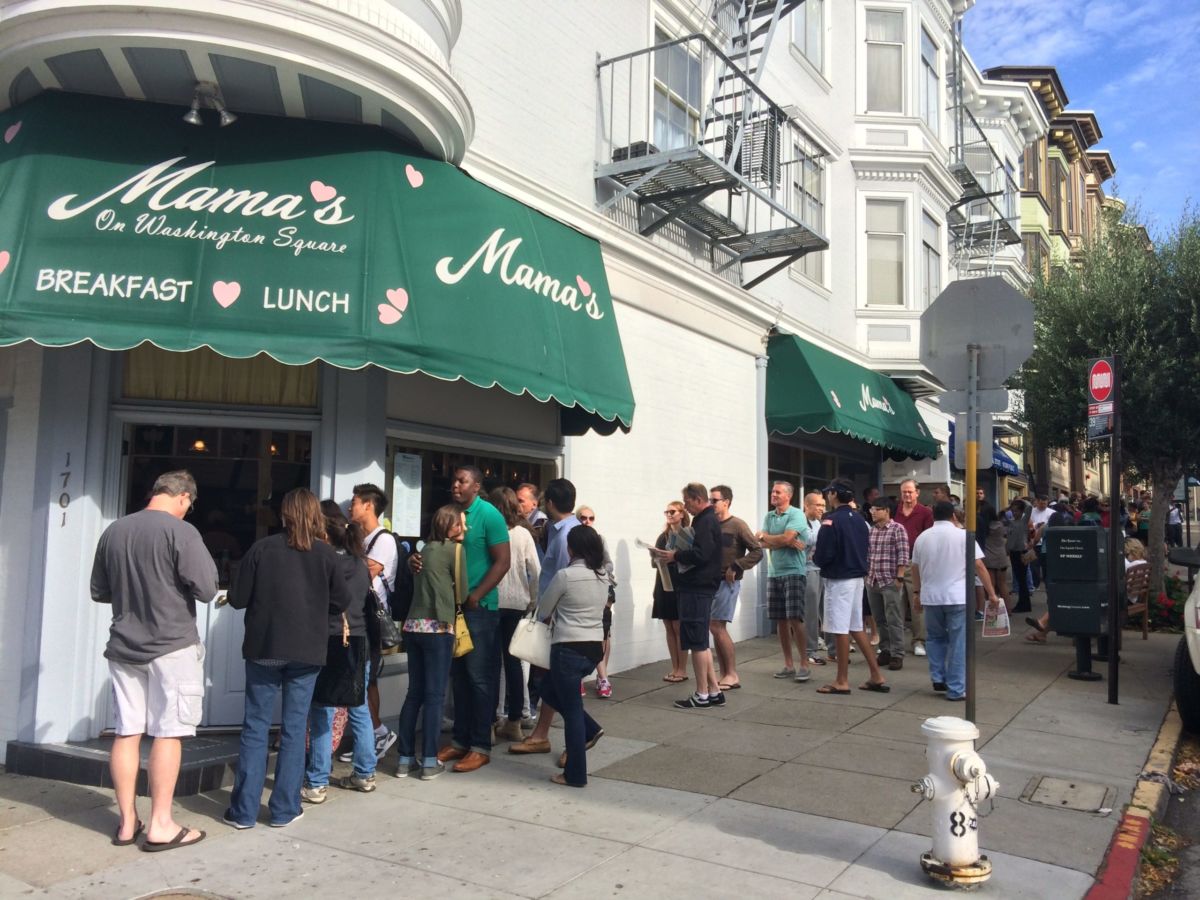 If you can only do one brunch in San Fran then Mama's should be it!
Sure, you should always expect a wait. The first time I ever ate at Mama's I waited for nearly 2 hours outside. The good news is its totally worth it! But if you don't have the time to wait 2 hours for breakfast you should arrive at least 30 minutes before they open at 8am (45 minutes if its a weekend) and that should cut your wait time in half.  If lines aren't you thing at all, create a profile on TaskRabbit and pay someone as little as $20 an hour to wait in line for you. Then you won't have to arrive until they are near the front! (tip: everyone in your party should walk in the restaurant around the same time, as you order your food before you sit down)
The great thing about Mama's is there are tons of breakfast options on the menu that stay available even after lunch begins at 11am. You can choose from an extensive omelet list, an array of benedict's, or several speciality French toast and pancakes.  I tend to always choose the French Toast at breakfast, which often times is the best choice, however not at Mama's. I ordered the cinnamon French toast topped with bananas and berries, and don't get me wrong, it was fantastic… but the best dish on the menu by far has got to be their Monte Cristo sandwich. Ham and turkey come together with cheddar and gruyere cheese in-between French Toast-like bread to create a sensory experience. Don't forget to add their homemade jam to just send you over the top! There's a reason this sandwich is "famous" and that reason is why Mama's on Washington Square is a must!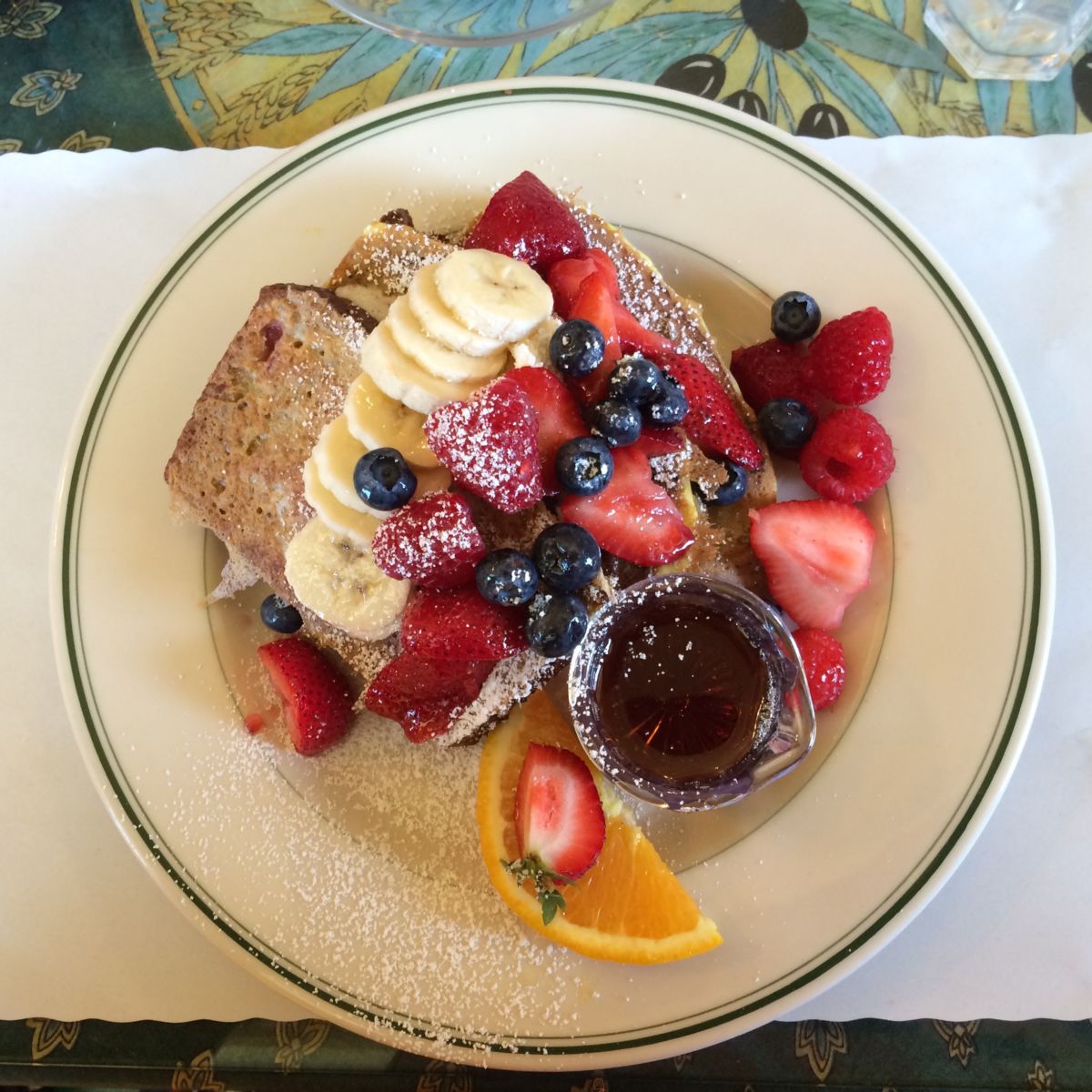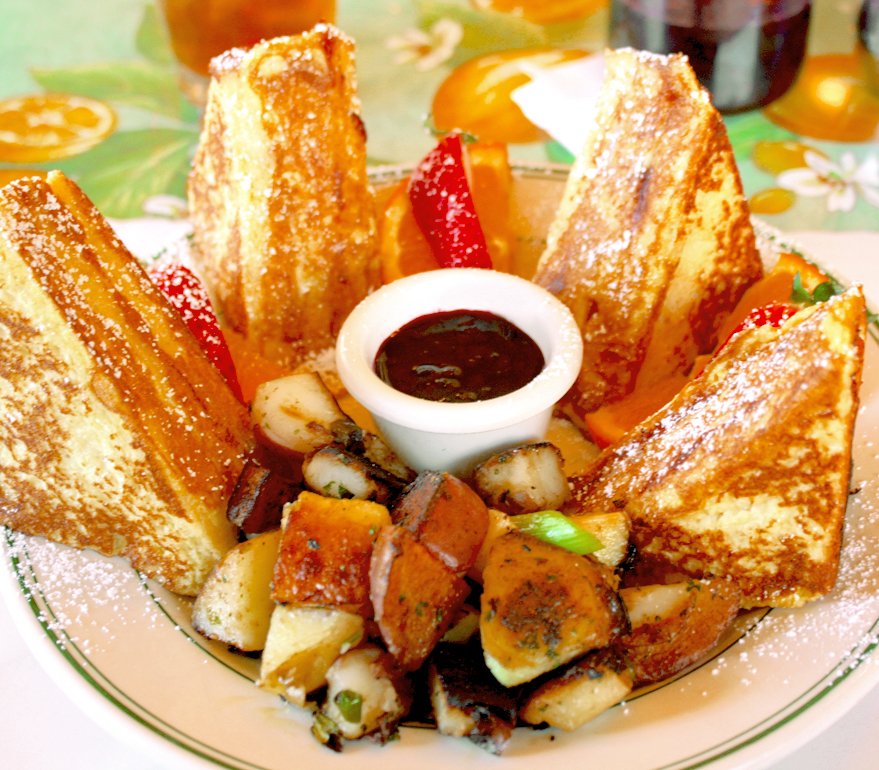 2. Brenda's French Soul Food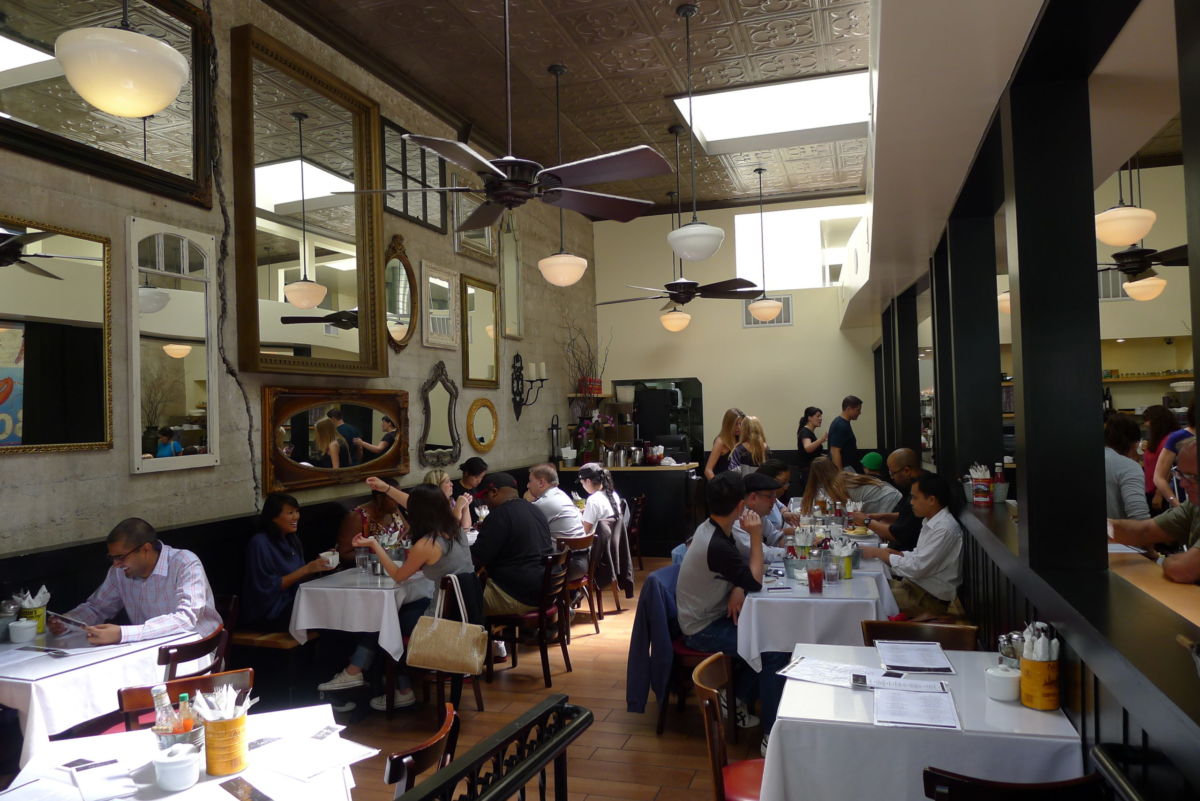 Brenda's is a cute, modest restaurant on a gritty downtown block that homeless people tend to frequent. But don't let that scare you. The restaurant makes up for what is lacking right outside of its doors in meals that will excite any palette. We stumbled into Brenda's looking for a simple brunch. What we found was a culinary experience!
I'm sure you're asking yourself, "what exactly is French Soul Food", as that is what first sparked my interest in Brenda's and made me curious enough to try it. Simply put, its New Orleans inspired food. Creole dishes that take on a mixture of French and Southern flares.
We started off with a flight, yes a flight, of beignets (because every New Orleans inspired meal should include beignets).  The flight included plain, chocolate, Granny Smith Apple, and Crawfish beignets. The crawfish flavor was unusual, but still tasty. It was reminiscent of a cheesy filled hot pocket with a little kick. I think its flavors would have better suited for an evening meal instead of breakfast.
I suggest ordering the eggs & bacon tartine with hash. This open faced sandwich usually comes on a French roll, however I substituted it for a biscuit since biscuits are one thing they're recognized for. It was SUCH a great choice, you should substitute it as well! (I would also suggest the grits over the hash.) But what really made this sandwhich memorable was the tomato-bacon relish that was drizzled on top of it. Its sweet, savory taste was so good that other people around my table asked for a side of it to drizzle on their meals.
We were lucky enough to arrive at Brenda's when there wasn't a wait. But I was told that the restaurant fills up quickly on the weekends and they do not take reservations. One exciting part about having to wait is you'll get to write your name on a jumbo chalk board! That kinda makes up for the wait, right? …ok no. It doesn't lol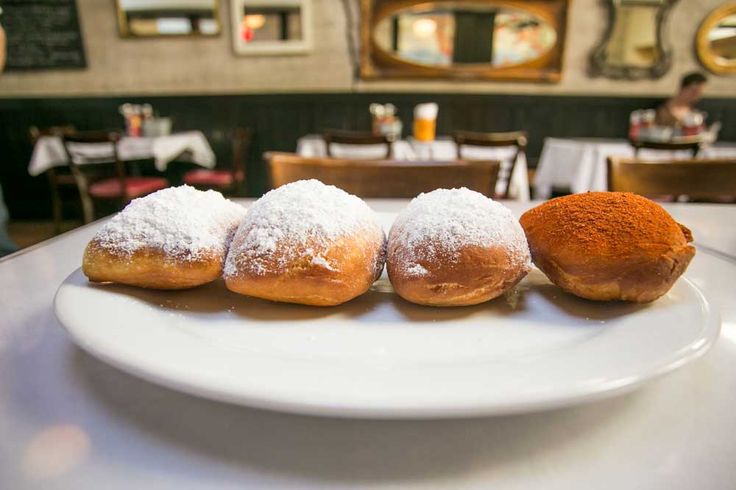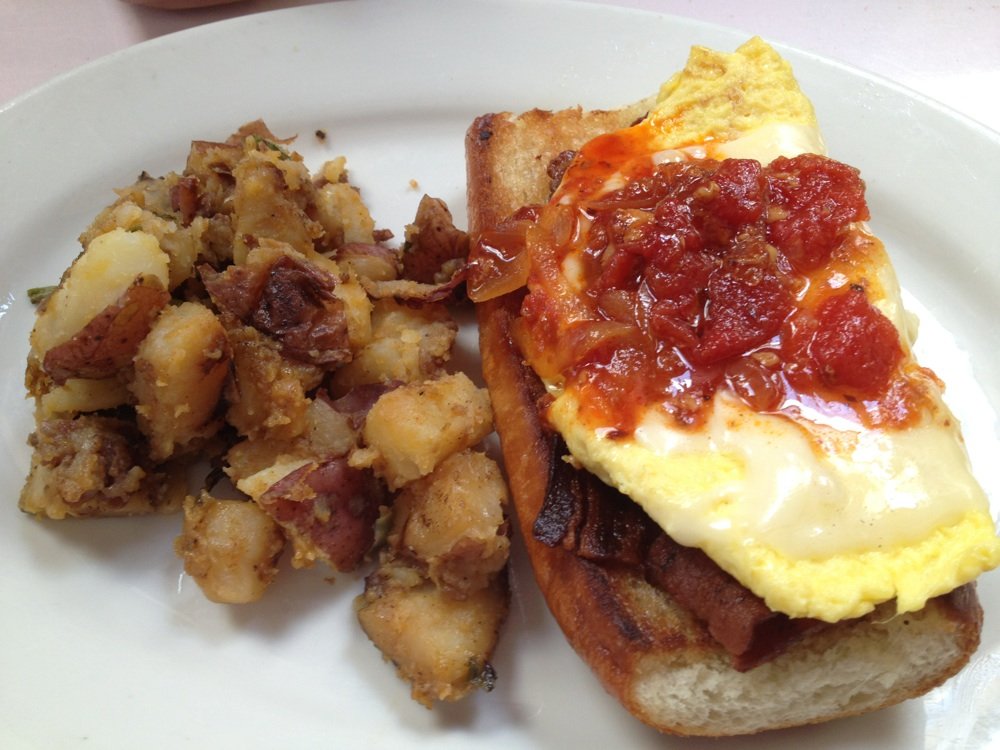 3. Fred's Place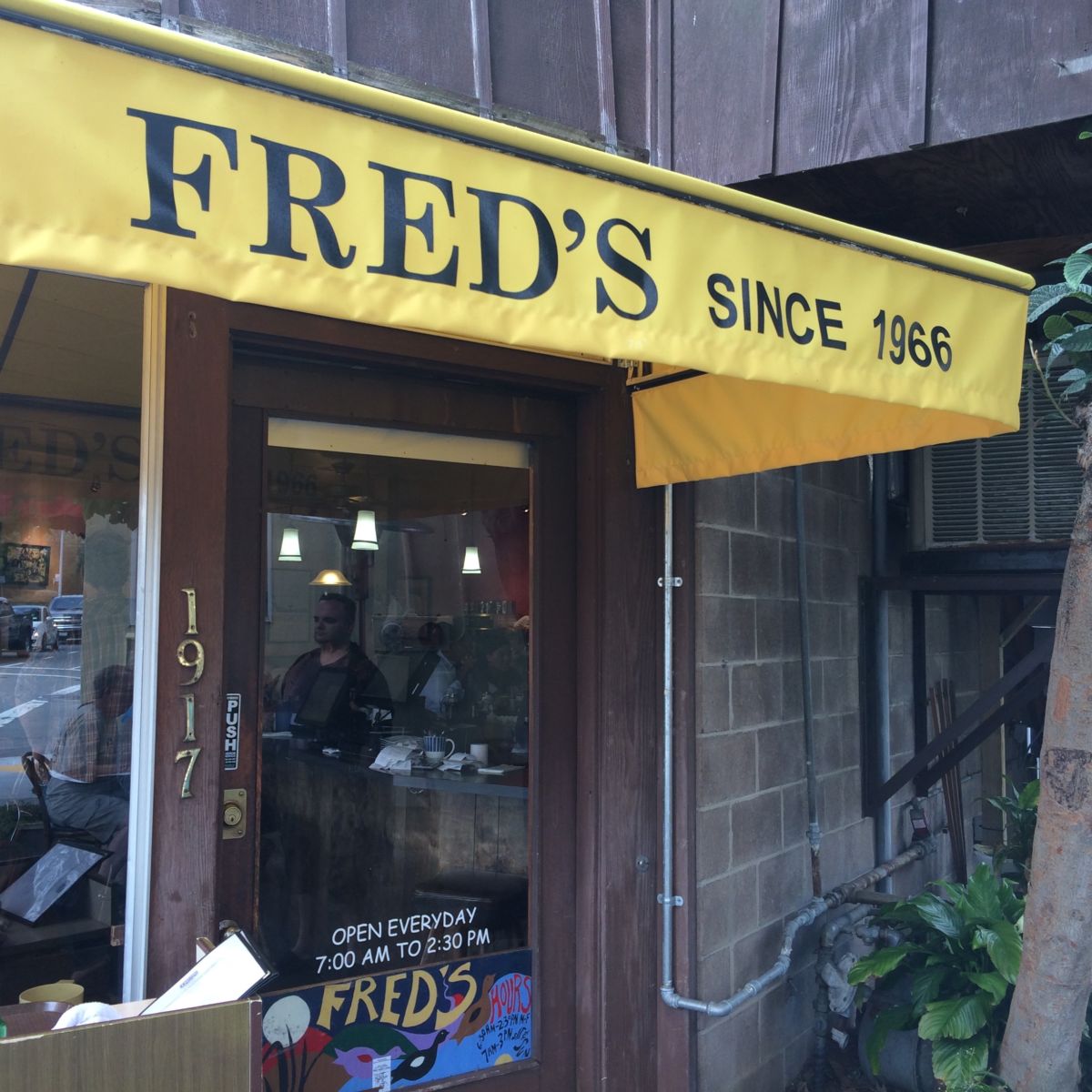 Fred's is a little coffee shop found about 20 minutes outside of the city in a small town called Sausalito. Grab a table outside for a semi-view of the water and to avoid being sat next to patrons you don't know (inside they do "kitchen style" seating which means they could put a party of 4 and a separate party of 2 at a 6 person table together).
Fred's truly have some of the best breakfast food I've ever had. There's the hash browns covered with bacon, a few chopped veggies, and hollandaise sauce that changed my view of hash browns from simply a side order to an entrée option.
Theres also the Fat Fred, or deep fried French toast, that may be a heart attack waiting to happen, but is also a must order. It reminds me of something you could find at a food truck at the state fair. Add an order of Millionaire's bacon, which is just thick slices of bacon that have been candied bacon with a little kick, and you've got yourself one unforgettable breakfast. I often daydream about this bacon!!
This place is proof that small coffee shops can create meals just as delicious as any other restaurant.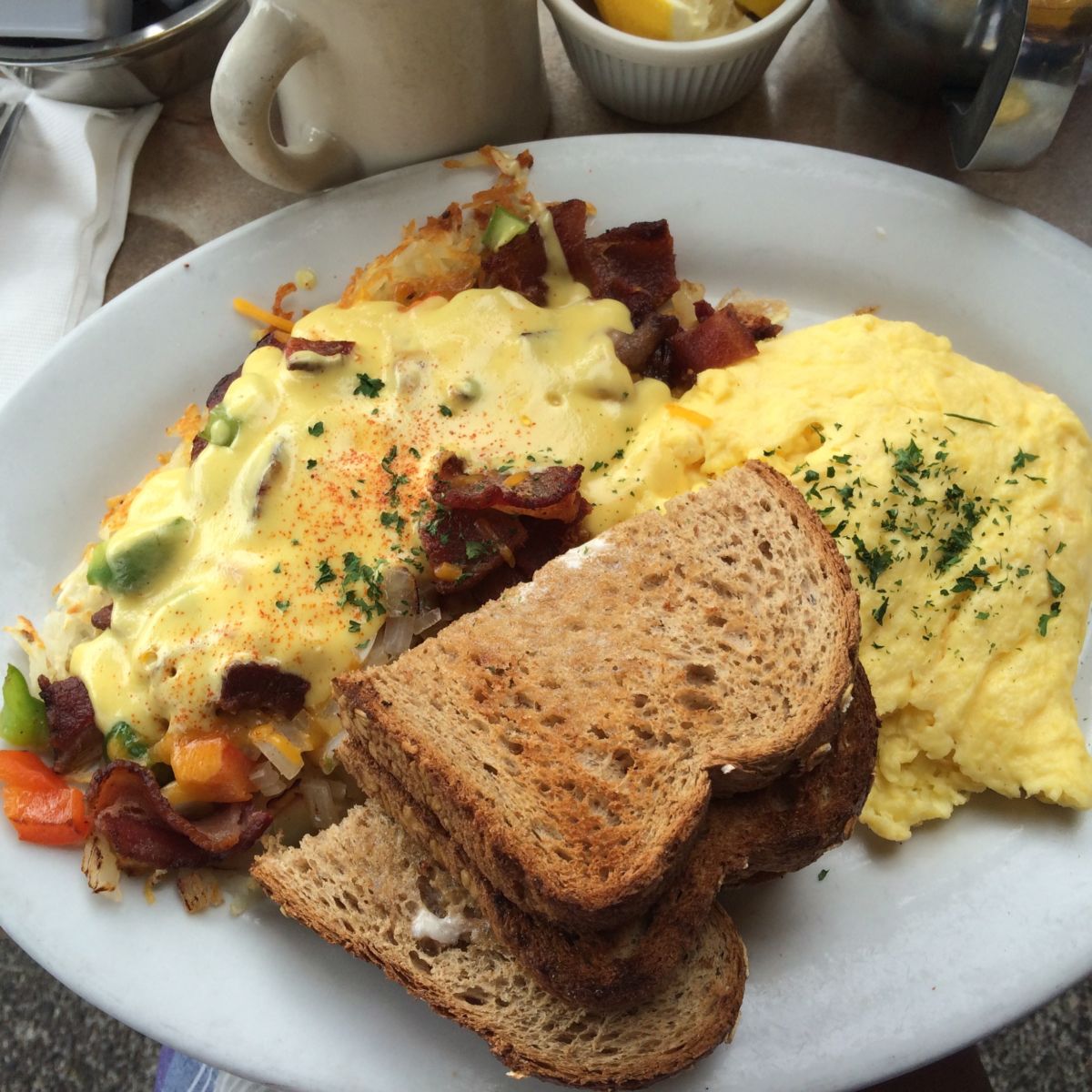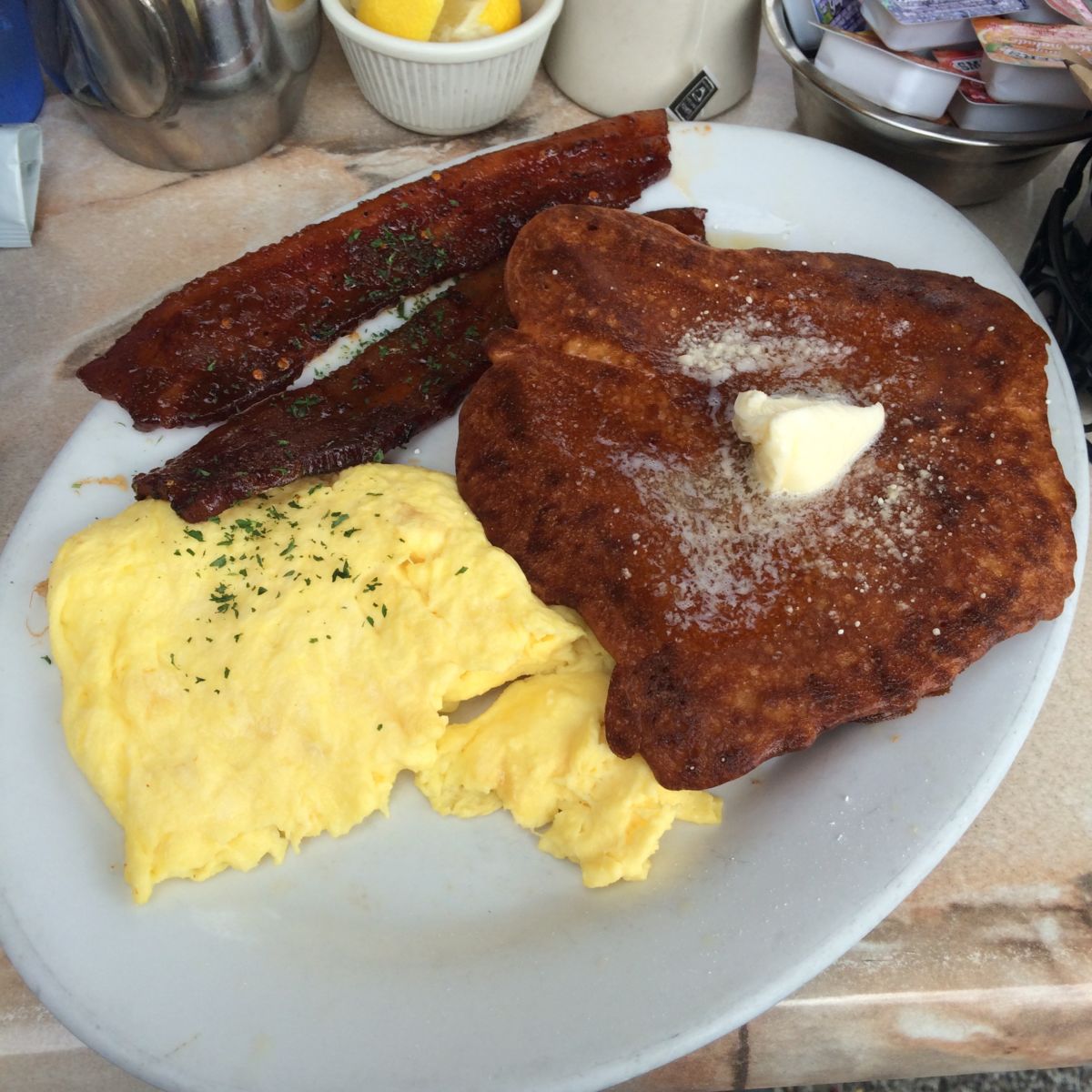 Have another San Fran restaurant that you think should have made the list? Comment below & let us all know!