The New York Fashion Week event I had been looking forward to the most was my evening with Diane von Fürstenburg!
DVF is a former princess, turned designer, turned fashion icon! Shortly after marrying then husband, Prince Egon of Fürstenberg, Diane began designing women's clothing.  In 1974, she introduced her knitted jersey wrap dress and was instantly catapulted into fashion history. That design, which is still being produced today, was eventually inducted into the collection of the Costume Institute of the Metropolitan Museum of Art. DVF has since become the president of the Council of Fashion Designers of America, has been listed as one of the most powerful women in the world by Forbes, and was even recognized as an icon by Time Magazine's Time 100.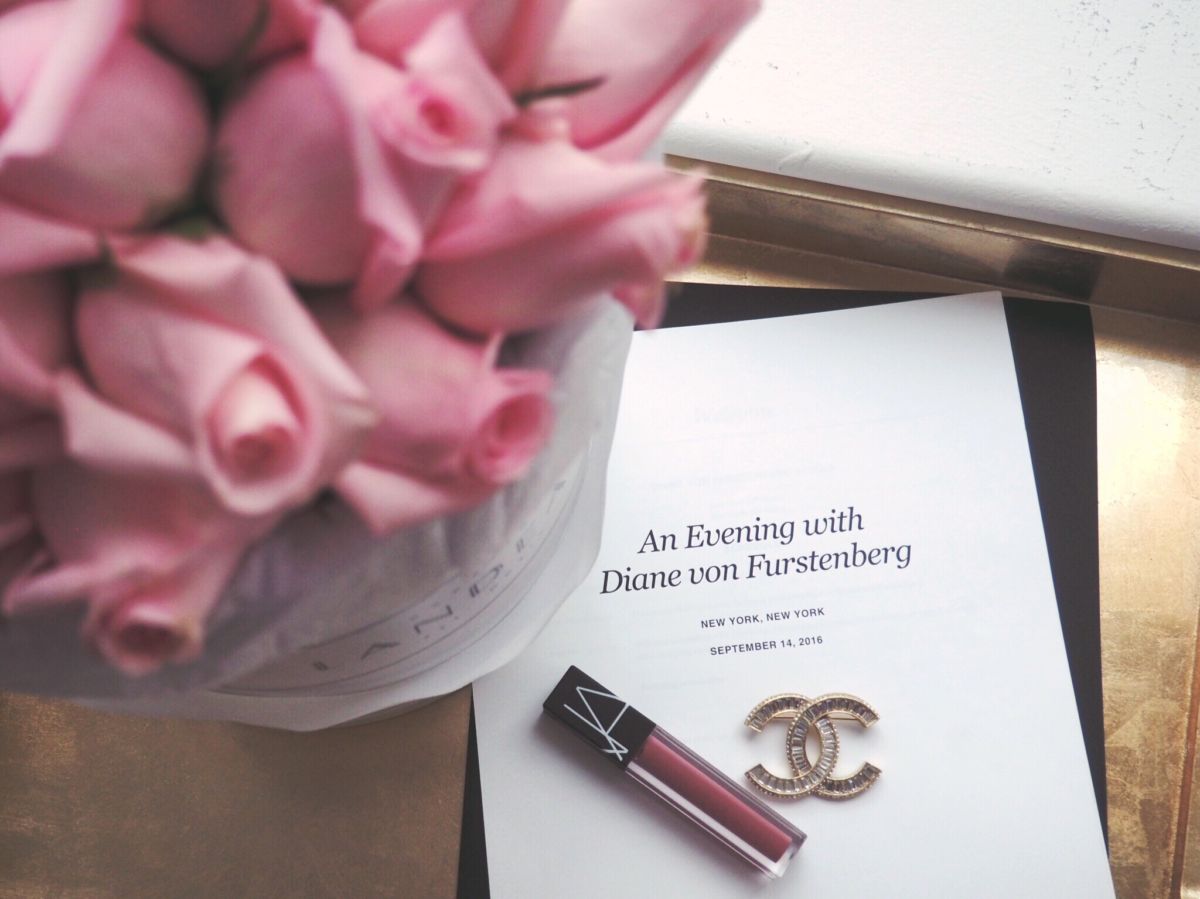 On the final night of fashion week, DVF hosted a small group of women at her headquarters in the Meatpacking District. Being that I was running late due to a torrential down pour and a horrible mismanagement of my time, the glass of champagne offered to me upon my arrival wasn't just a nice gesture…it was a necessity.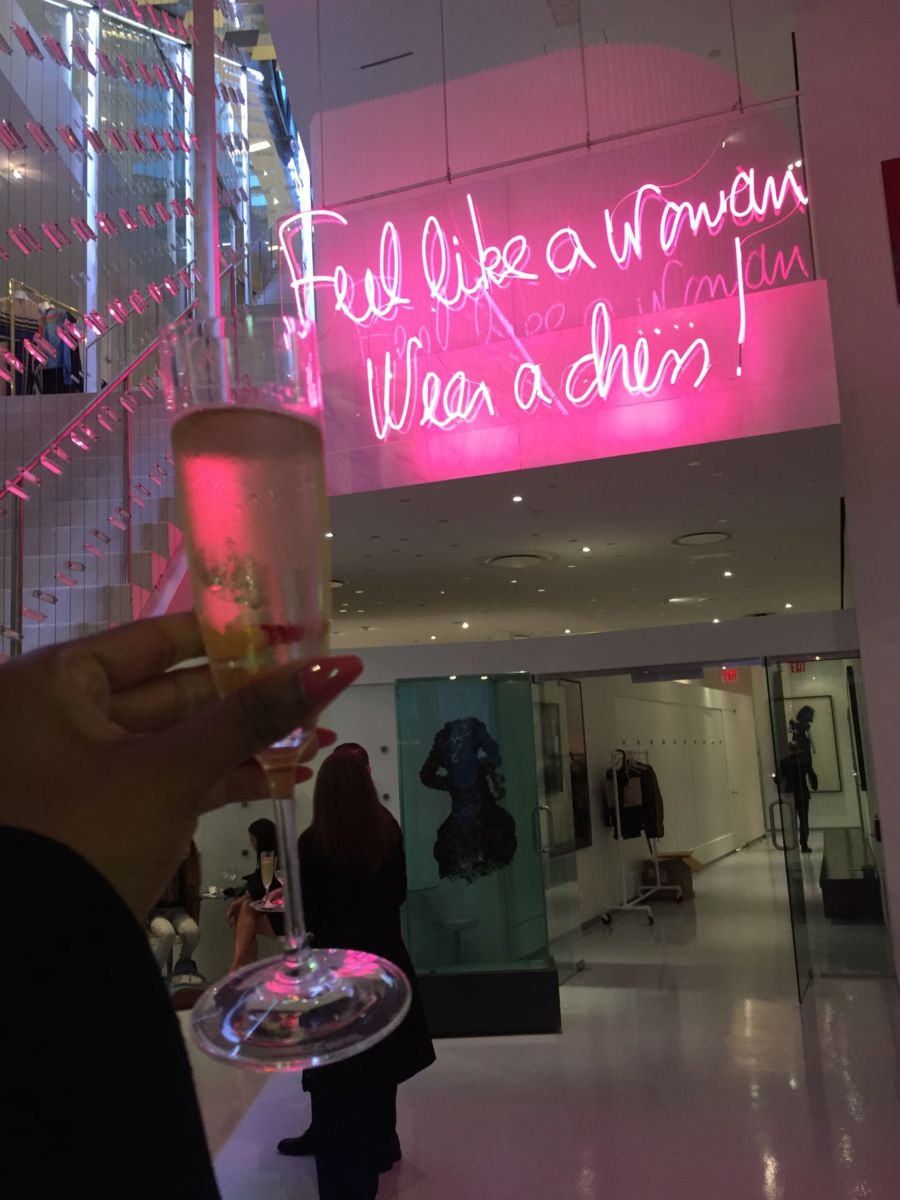 I arrived with only a few moments left of cocktail hour to explore the lobby. My eyes immediately fixated on the authentic pop art portraits of her lining the walls. I was in complete awe. Andy Warhol is my all time favorite artist. I've been a fan since middle school. One of the ways I'll know "I've made it" in life is when I have a pop art piece by the artist hanging in my house. Diane didn't just know Andy. She was at one point his muse, frequenting Studio 54 with him and his posse back in the 70s. This also means she doesn't just have his paintings…she was the subject for them!!!! Hashtag life goals!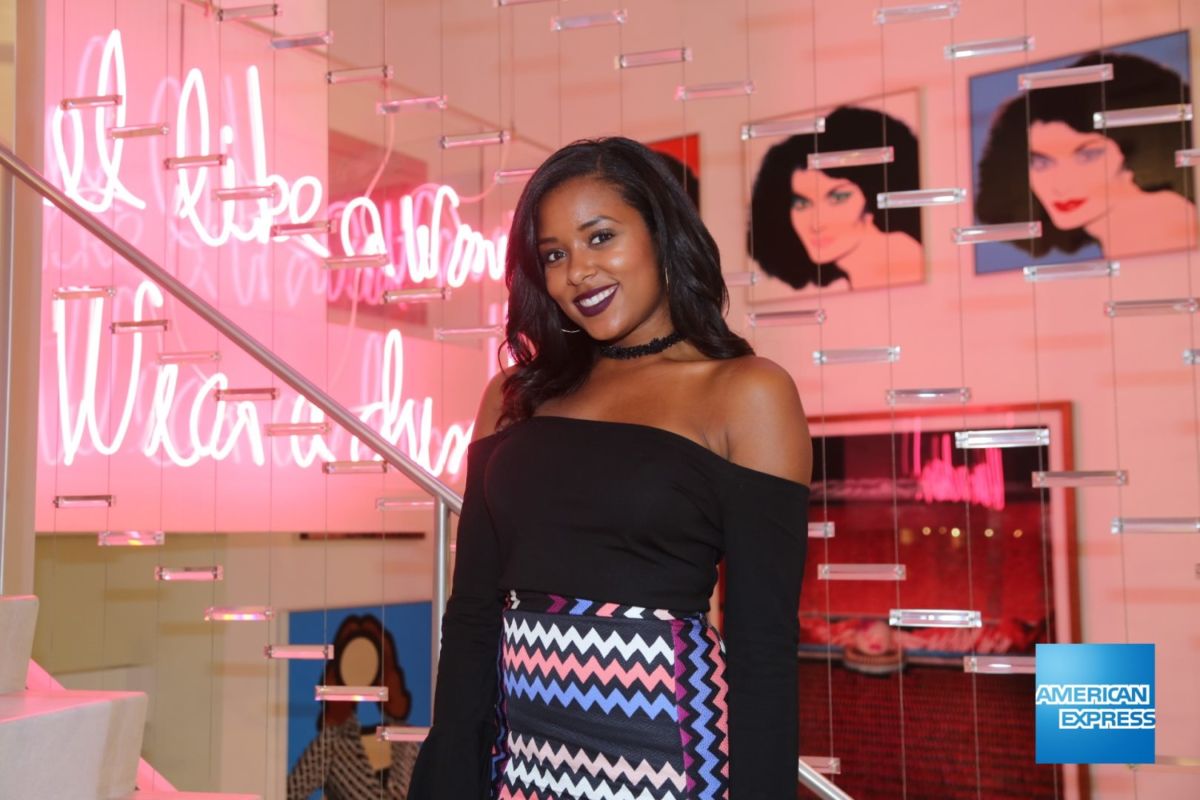 After fawning over nearly a dozen pieces I took my seat (fresh glass of champagne in hand) for the presentation.
There Diane, herself welcomed us. She gave us a little history on herself and her company (as if any of us needed that) and then took a moment to explain her vision and tell us about her inspiration for the collection. It was right about then she noticed a woman in the audience wearing a vintage wrap dress! She asked the woman to come to her so "she could feel it" ,then she gushed over the fabric and her timeless design. She was right, a dress that she had created nearly 40 years ago was still very much in style that night. But what really impressed me was that she recognized the print from across the room. It proved to me that she is as involved with her designs as she says she is. No way she'd remember something from 40 years ago if all she did was approve someone else's work.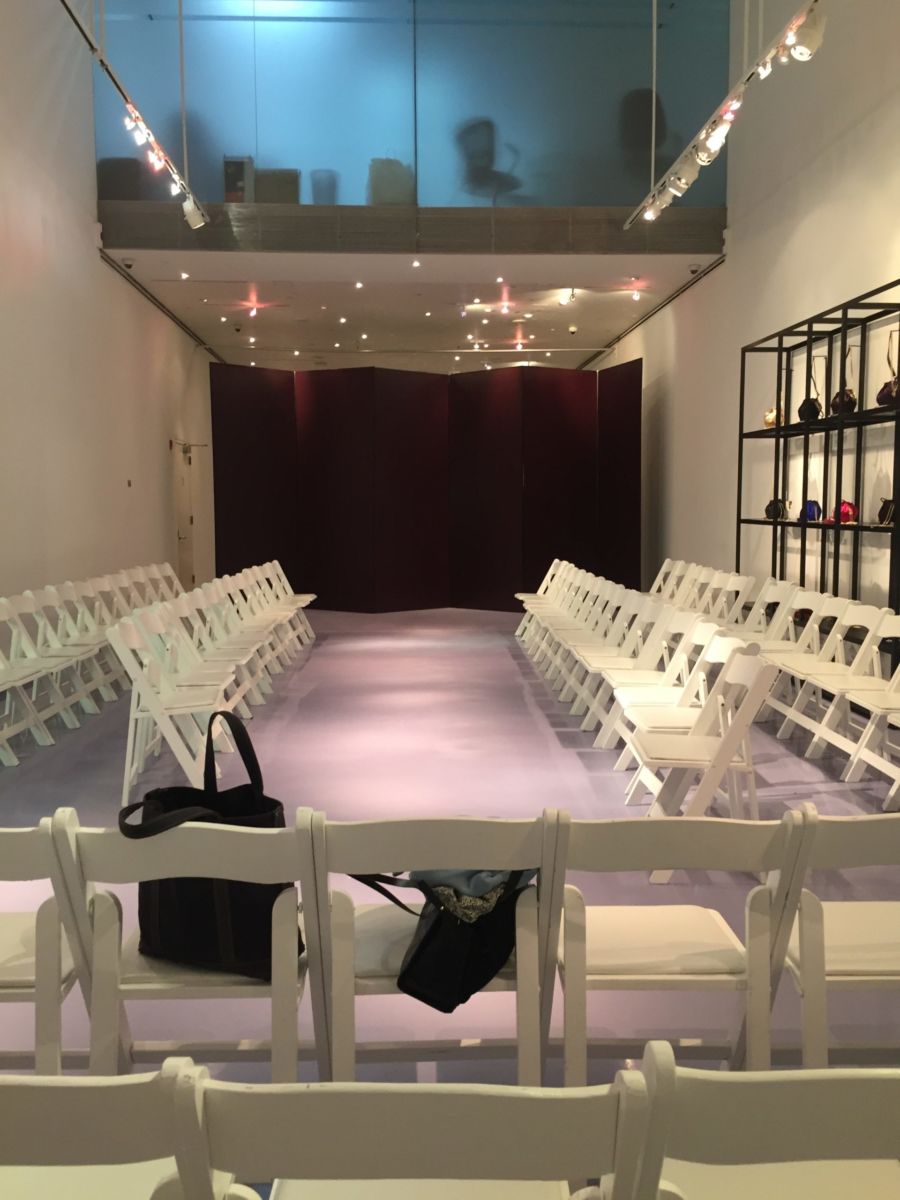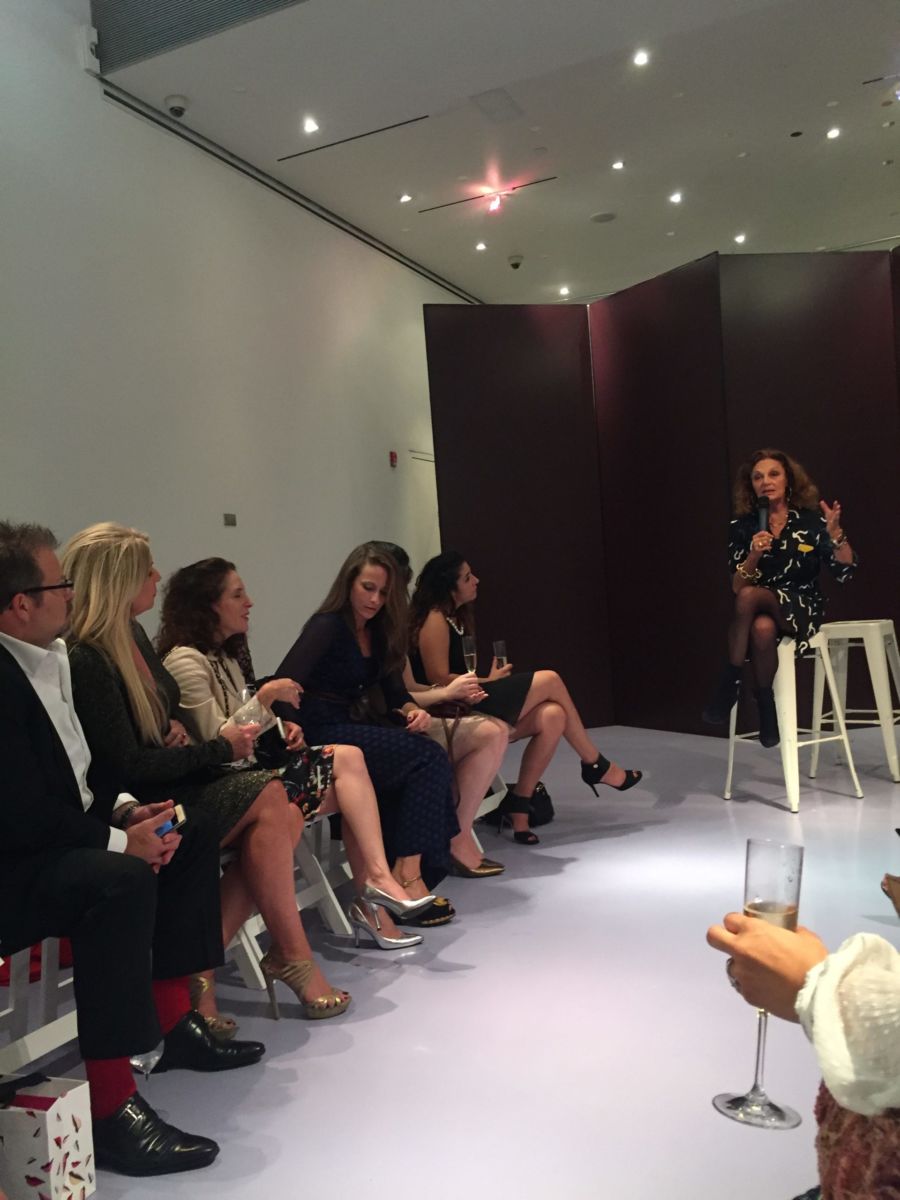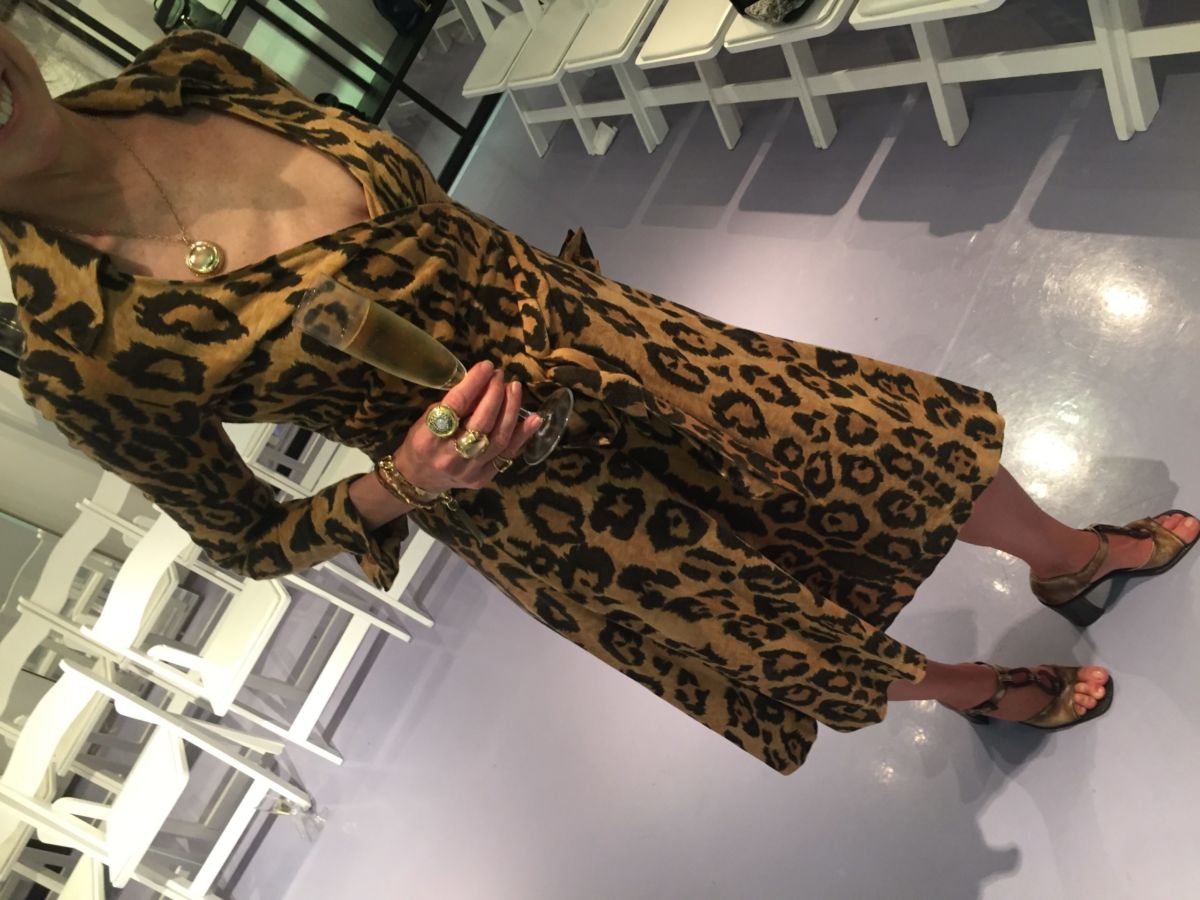 After her introduction, Paolo Riva, CEO of the DVF brand, took the floor to commentate on each outfit as it walked the runway. There were no flashing lights, no celebrities or socialites, and no loud music. There was just great clothes and people who loved the brand. It was quite refreshing after spending the week at other shows. I felt like a fashion editor or buyer in the 80s, attending fashion week to see the clothes…not to be seen…before it became the wild media attraction that is now.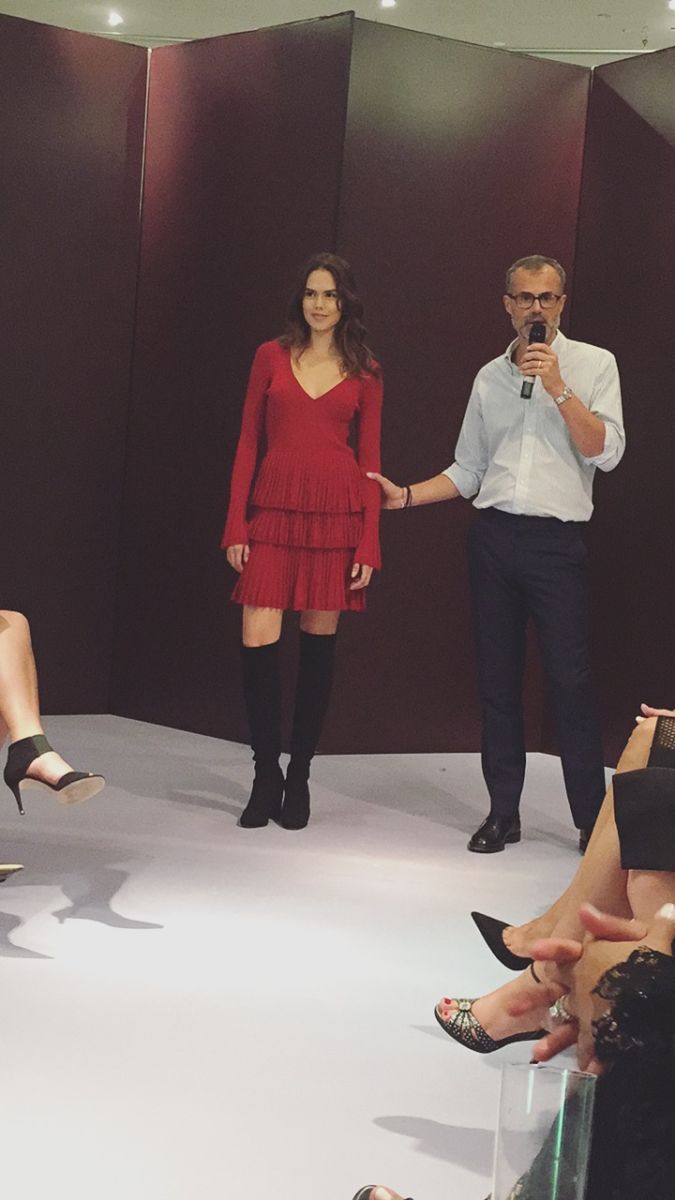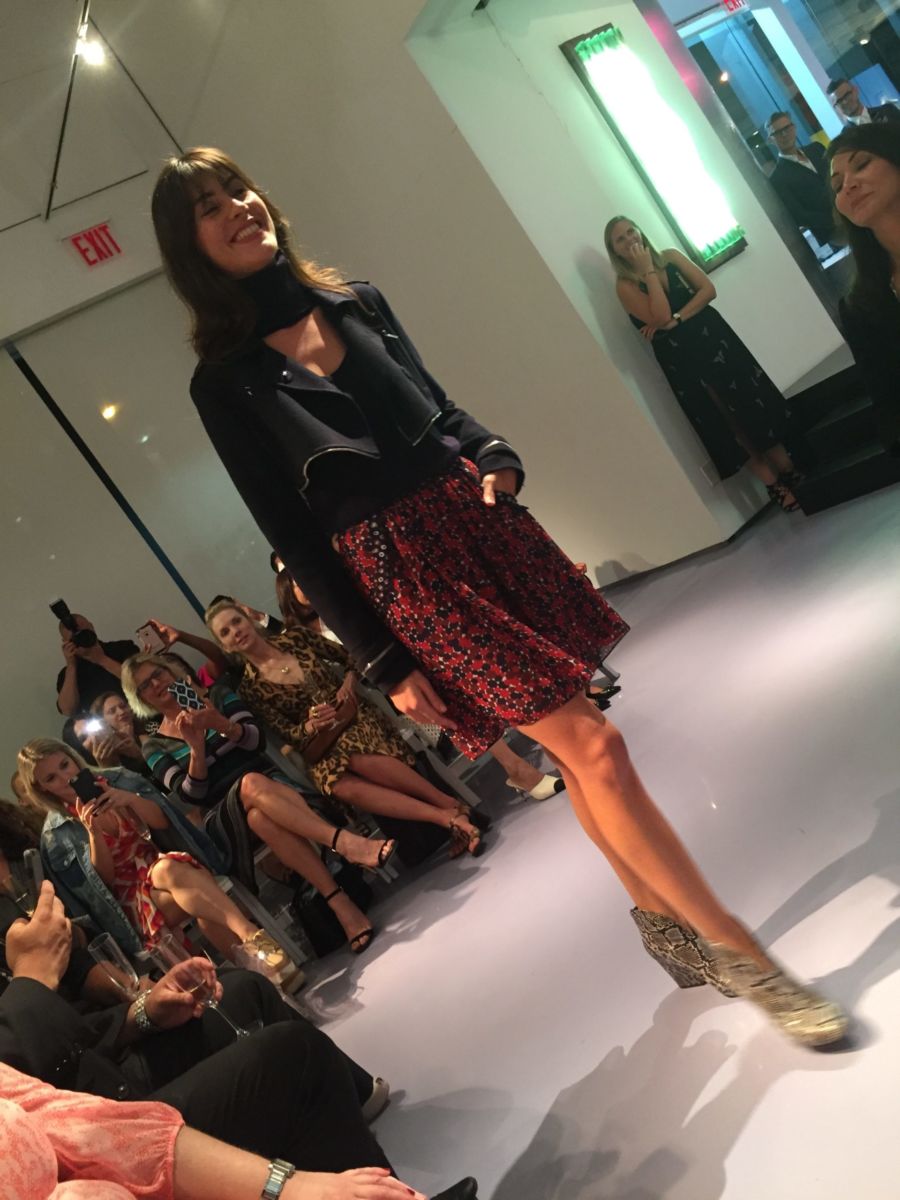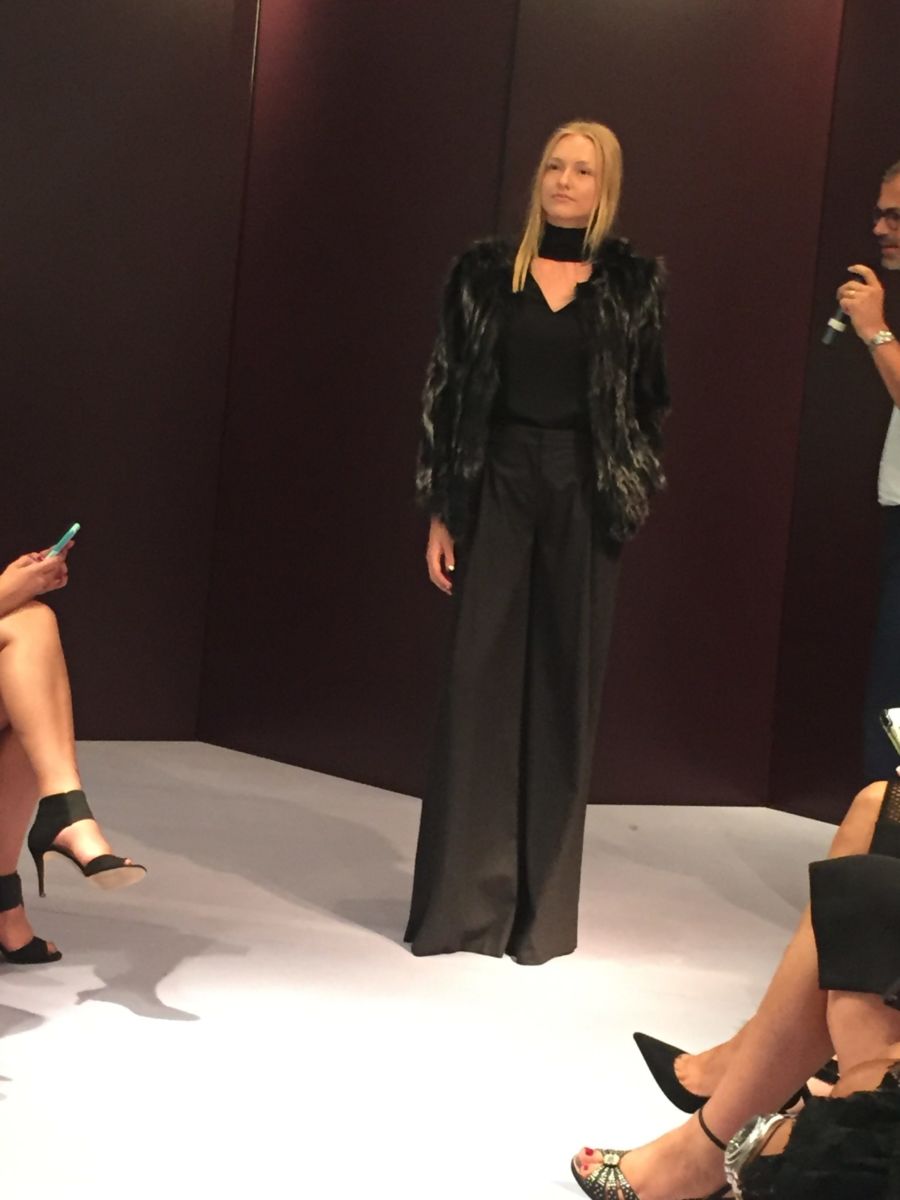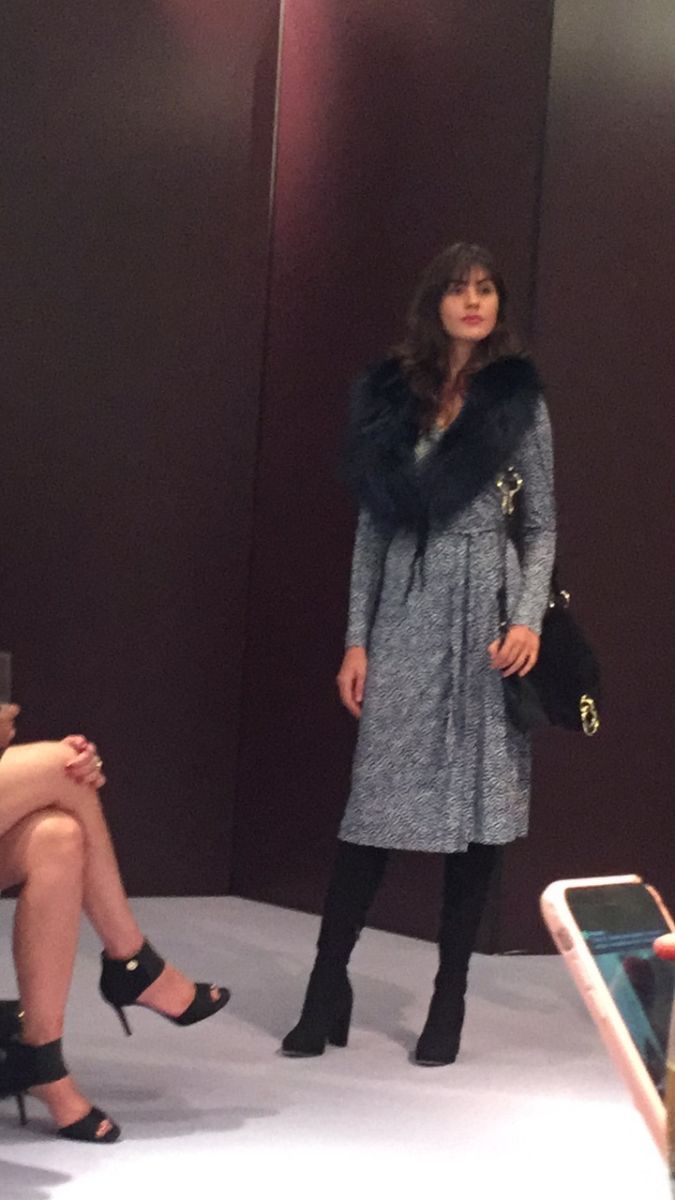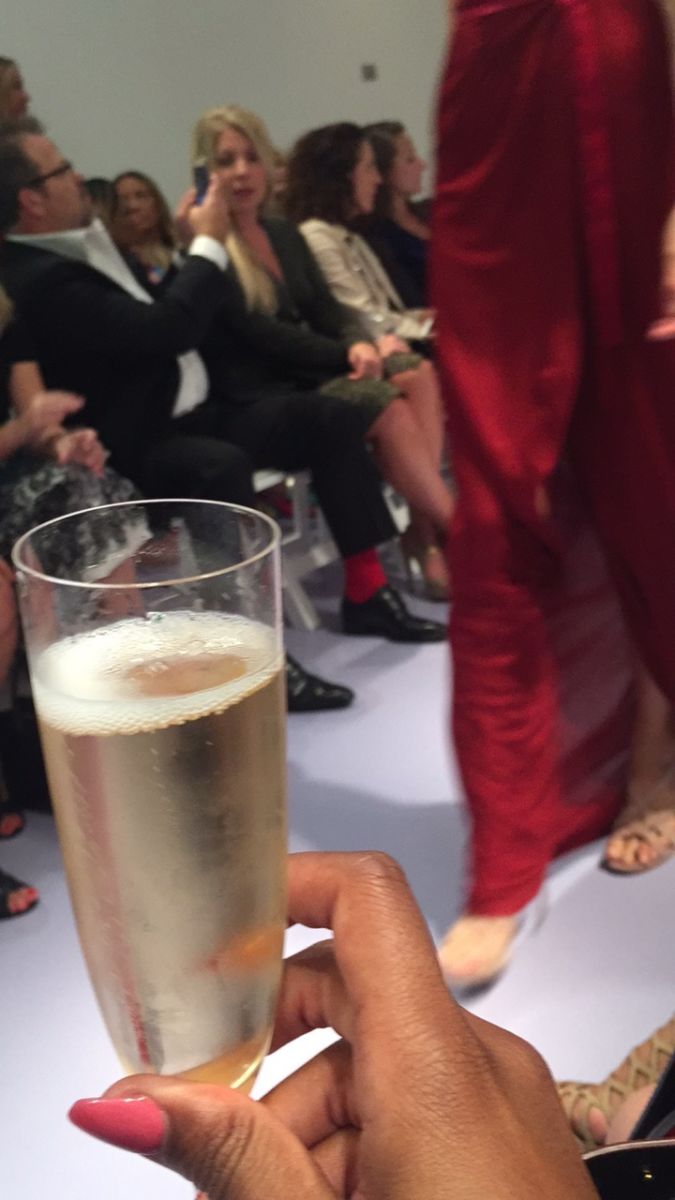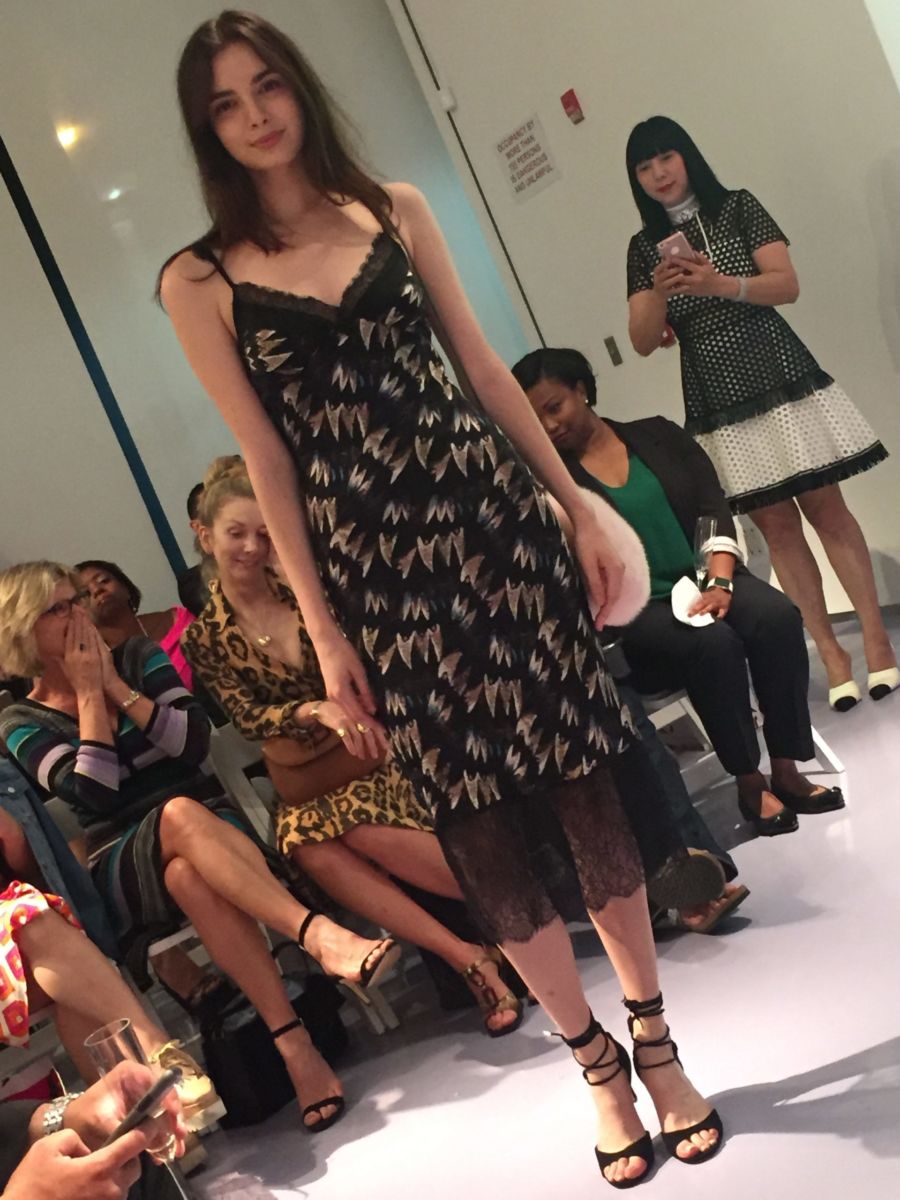 After the presentation, it was time to try on our favorite looks and choose what would come home with us. I fell in LOVEEEEE with this fuchsia shirt dress, but ultimately left with a charcoal colored wool and cashmere blended wrap dress that was modernized with a turtle neck and keyhole cut out. I didn't snap any photos in it, but trust me when I say it is chic and comfy! Paolo gave me the idea to wear it as a cardigan with jeans and tall boots this fall.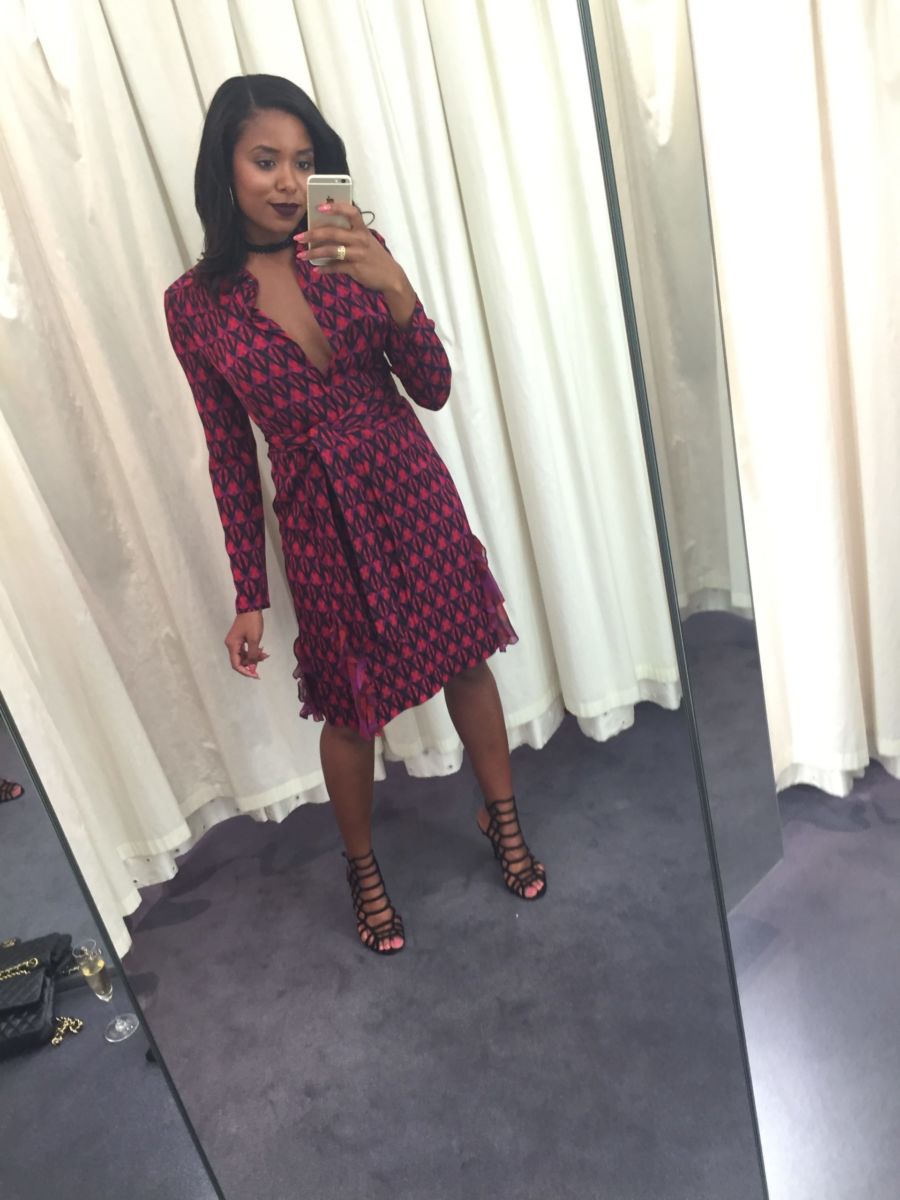 After we tried on the collection, it was finally time to personally meet Diane. Earlier in the night she had gifted each of us wit her Journey of a Dress coffee table book so I wanted to be sure to get it signed. As we sat on her hot pink couch surrounded by wrap dresses I couldn't help but get emotional. This woman had single-handedly changed how women dressed. She made it ok for women to be fabulous and casual at the same time. She empowered women through her designs and through her own success. So I took that opportunity to tell her how much she meant to me and how much she inspired me. Very rarely do we get the chance to tell our heroes how we feel. I'm so thankful I could. She gave me a kiss then told me it looked like I was already accomplishing my dreams. Before I got up she signed her memoir, The Woman I Wanted to Be, "Megan, be the woman you want to be". Sitting beside her I knew I was well on my way to being that woman!