Sure, The Greenbrier is gorggg! There is instagram-worthy decor in every corner. Trust me, I would know ..I walked up and down the halls snapping away for almost three days earlier this week –and every day I discovered something I hadn't seen before.
But the resort is much more than just Dorothy Draper's living portfolio. Its a world-class resort that sits on 11,000 acres amid the breathtaking West Virginia mountains and creates a very unique experience for guests by offering several dozens activities (of immense quality). The staff are super friendly and extremely helpful, but figuring out how to spend your time there can get a little complicated–even with their advice!
Below you'll find the things I think you MUST do while there:
1. The outdoor pool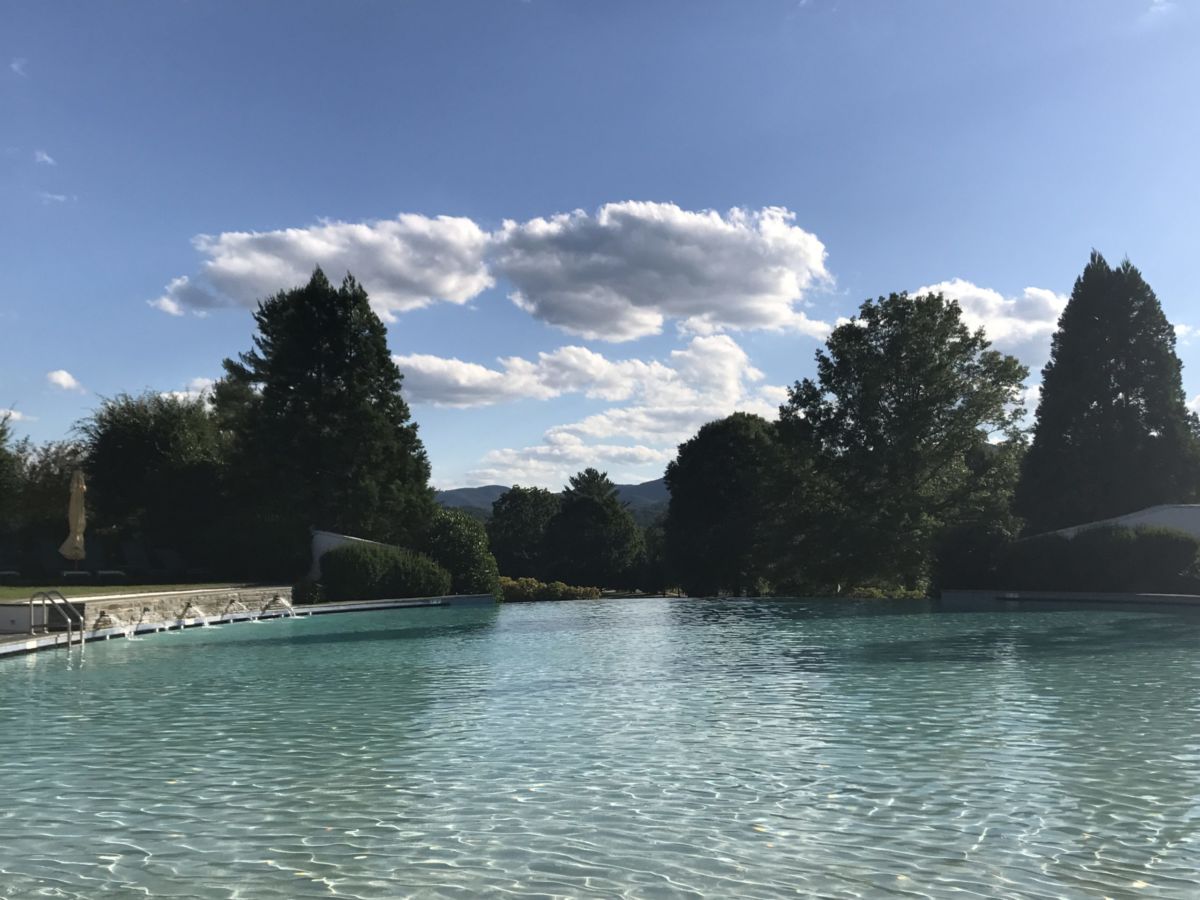 If you're lucky enough to visit during the summer months, you must make time at the outdoor pool. I have to specify because this property is massive enough to have two pools: one outdoors, and one indoors. The indoor pool is located on the North side of the hotel near the Mineral Spa, while the outdoor pool is a little further away. You can either take a five-ten minute walk downhill to get there, or take a three minute ride on the shuttle (fully-equipped with AC!!!!). The outdoor pool overlooks a gorgeous view of mountains and the perfectly manicured golf course. Next to it there's a restaurant type "grill and bar" that delivers food and cocktails to your pool chairs (or poolside).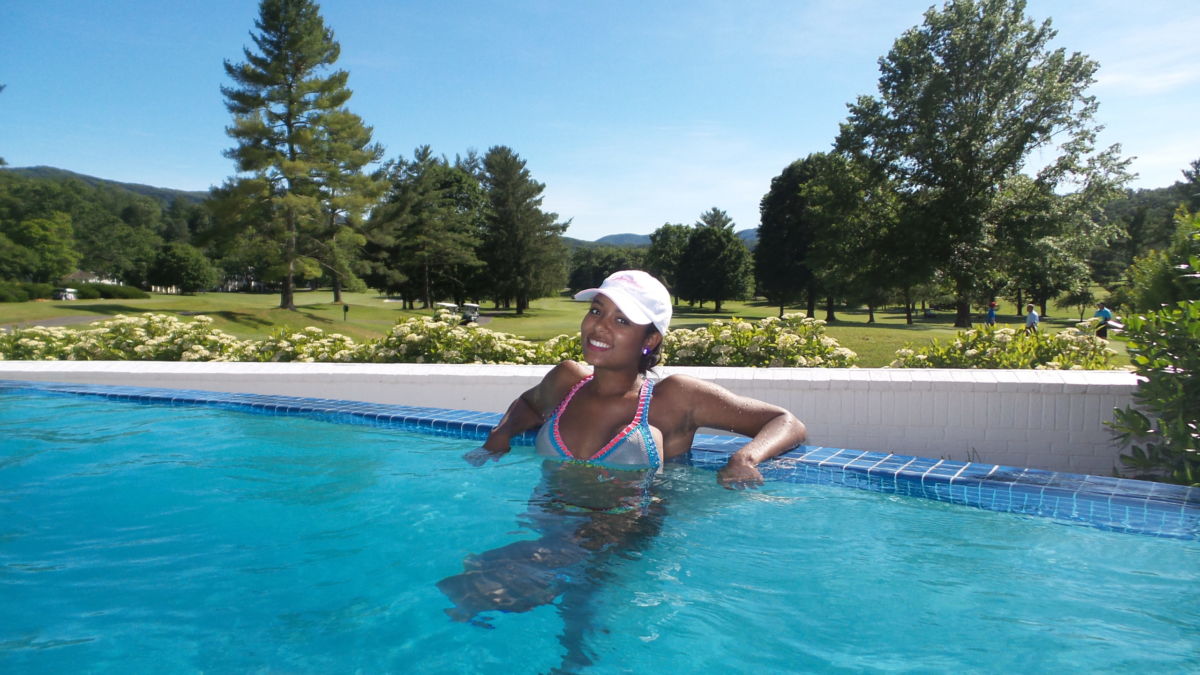 2. The gun club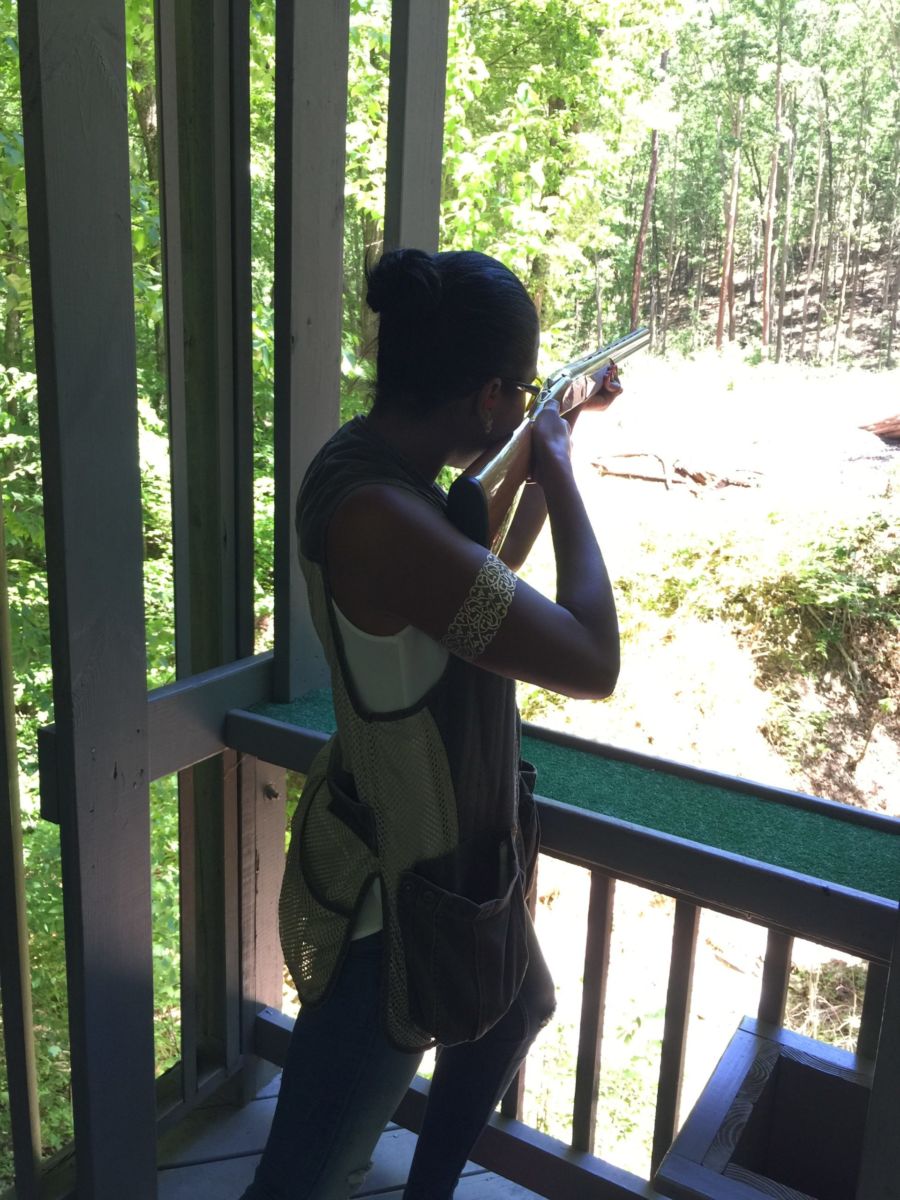 This was one of my favorite activities during my stay..which surprised me because I had never even been to a gun club before. For half the day, my group and I took turns shooting clays at over ten different stations. At the beginning I SUCKED! But in my defense, I had no prior experience. However, by the end I was shooting clays from all directions. The gun instructor that lead my group was so helpful…and patient…and really, really funny! He made the experience so great. If you have an couple hours to waste, definitely waste them here! ($195 per person)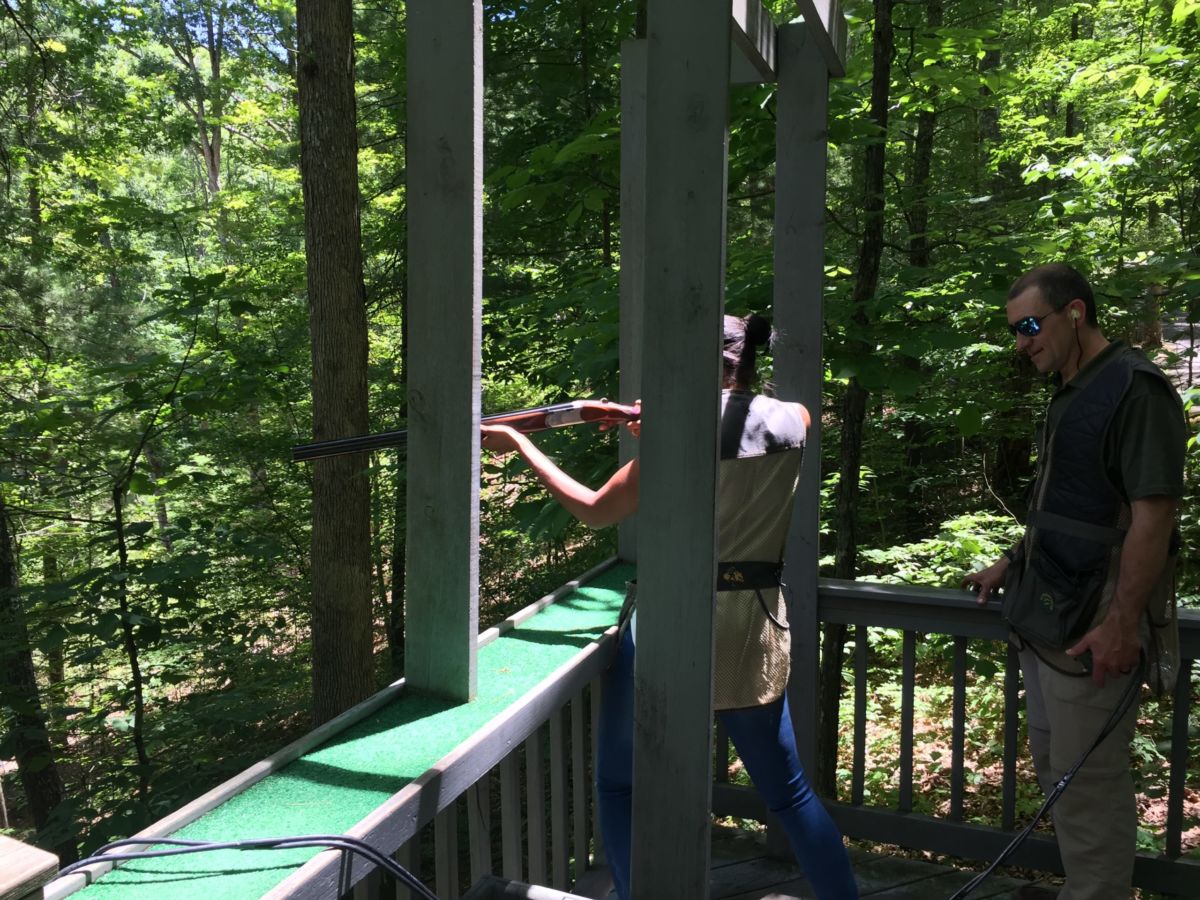 3. The Bowling Alley
Its not every day your hotel comes with a fully- equipped. multi-lane bowling alley…then again I do think the intrigue with bowling alleys have somewhat died out over the past few decades. So yeah, The Greenbrier's bowling alley does date the resort, but it also adds a little old-world charm that's sooo "The Greenbrier". If you're visiting with a large group, or are there during an unfortunate rainstorm, head over to the bowling alley!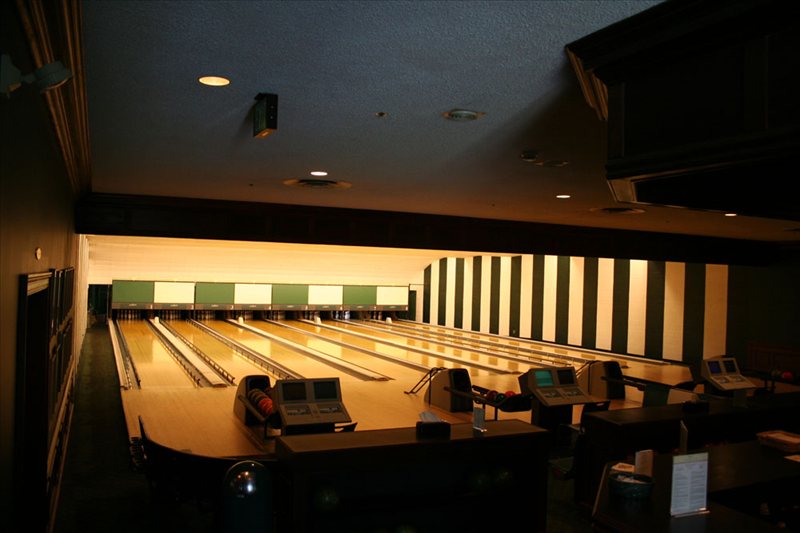 4. Off-roading
Although I didn't have time to try this during my trip, I would have LOVED to go off-roading while I was at the resort. They offer both UTV's for the warm weather, and a Jeep for colder days. Sessions are scheduled in one, two, and three hour increments and start at $245. You'll explore a thirty-mile course along the mountains encountering rocks, ruts, creek crossings, steep hills, and gulleys.
5. Sleigh/Carriage Rides
If you are at the resort during the winter months, I strongly encourage a sleigh ride as it would be the best way for you to explore the grounds during a time when you really wouldn't want to stroll–and would be SO beautiful through the snow. Carriage rides are offered during the warmer months. Each sleigh/carriage seats up to 5 people (a little more if you're counting children) and is driven by an experience, knowledgeable guide. A twenty minute sleigh ride is $48 per person, or $250 for the entire thing. (Carriage rides are a little more, and can be taken for longer).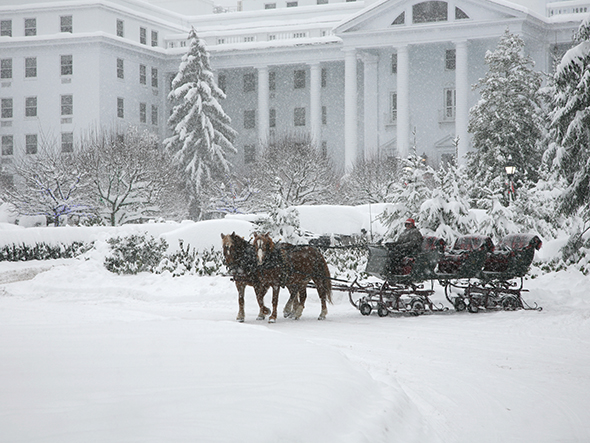 6. Eat at Draper's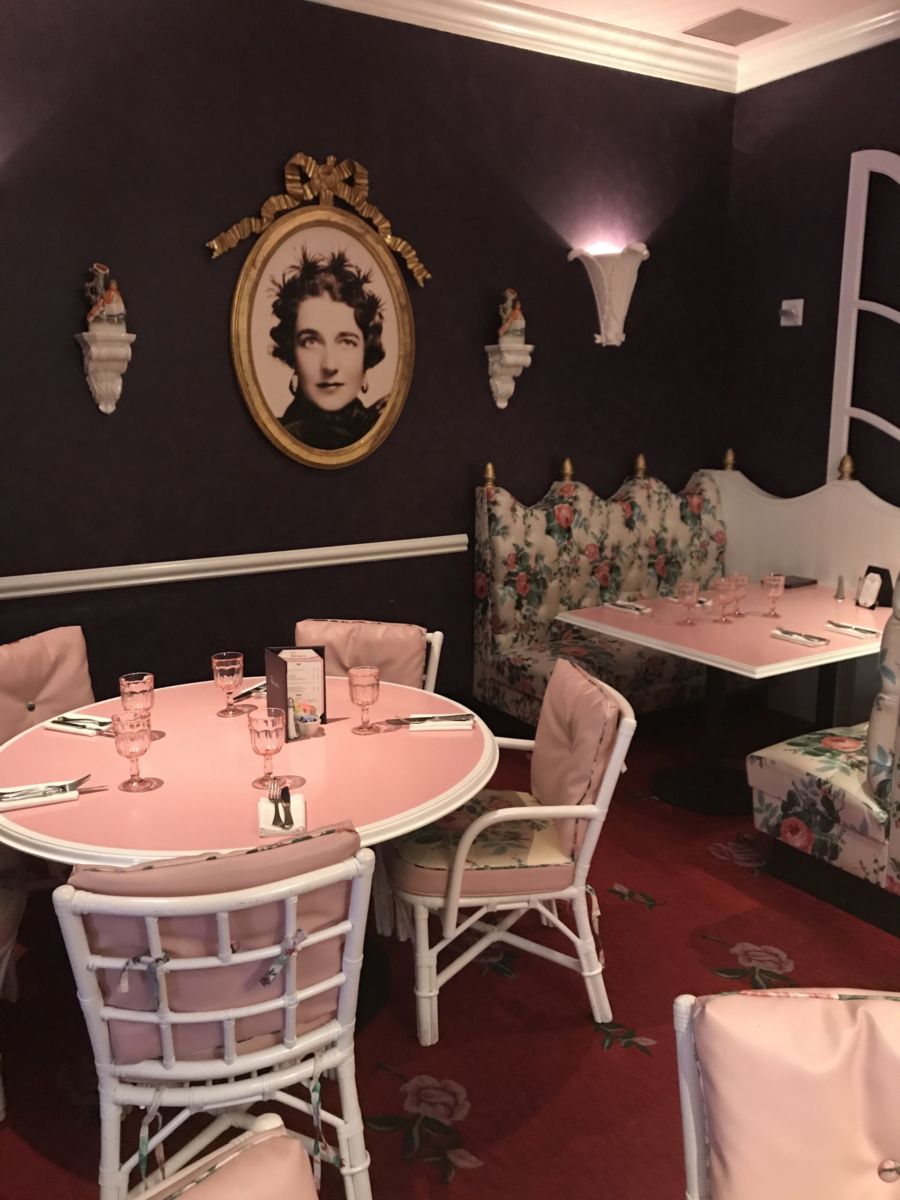 One of my favorite restaurants at the resort is Draper's. Named in honor of Dorothy Draper, a famous American interior designer who's work can be seen all-throughout the hotel. The menu is the perfect blend of Southern food and diner food and is the epitome of Draper's style. Bonus: its a full-blown ice cream bar with one of the most amazing banana splits you'll ever have!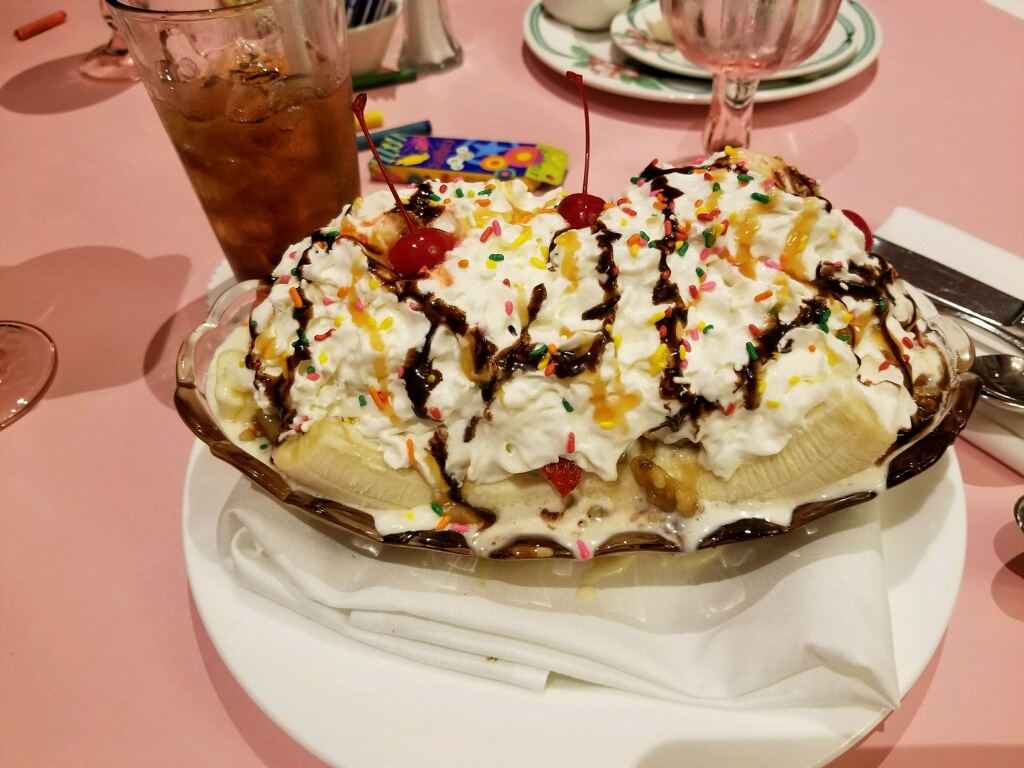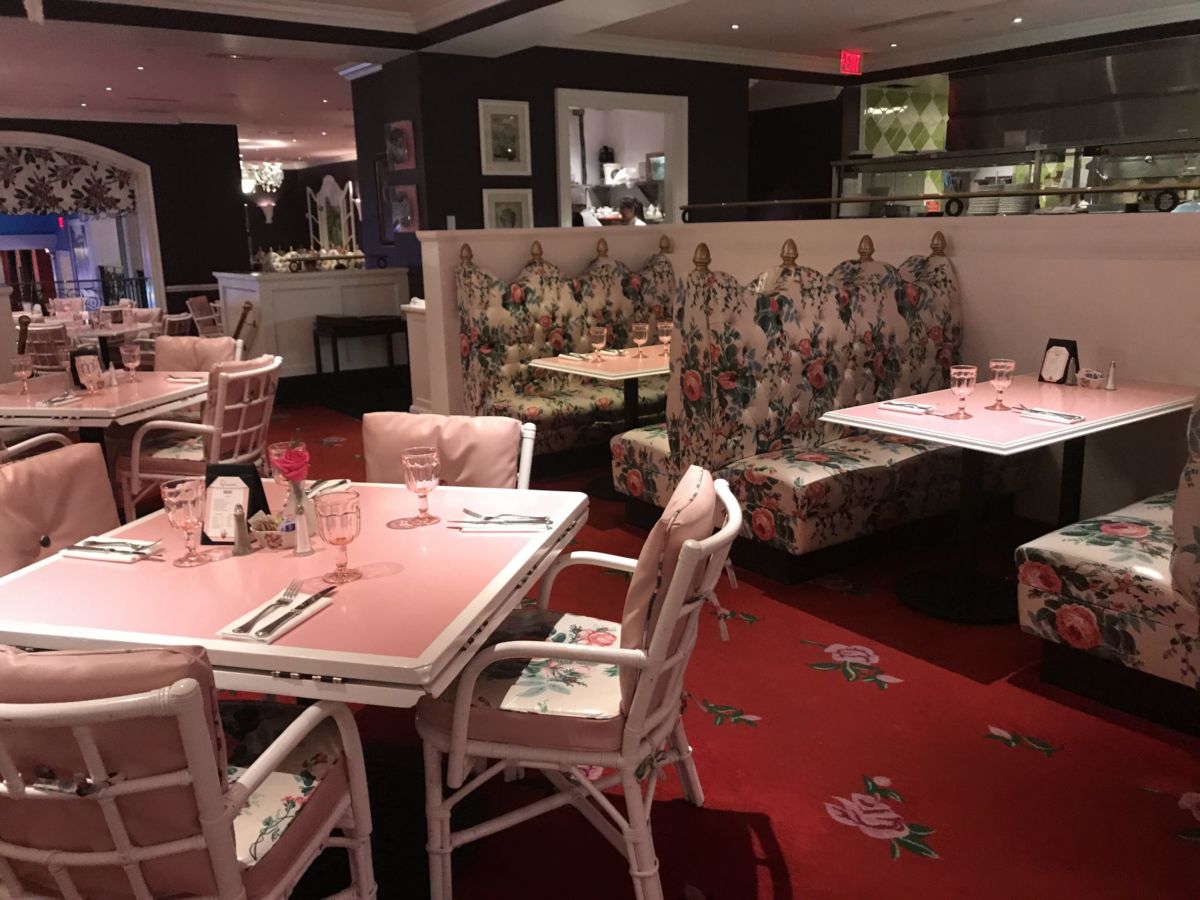 7. The Bar 
There's a bar located on the first level (level above the lobby) that you have to stop by. In the afternoon it becomes a full-on social hot spot! It is a full bar offering classic cocktails as well as seasonal signature cocktails. If the crowd isn't really you're thing you can take your cocktail around the corner to one of the many beautiful (Dorothy Draper decorated) parlors or outside on the back terrace. If they're in season grab a peach margarita, thank me later!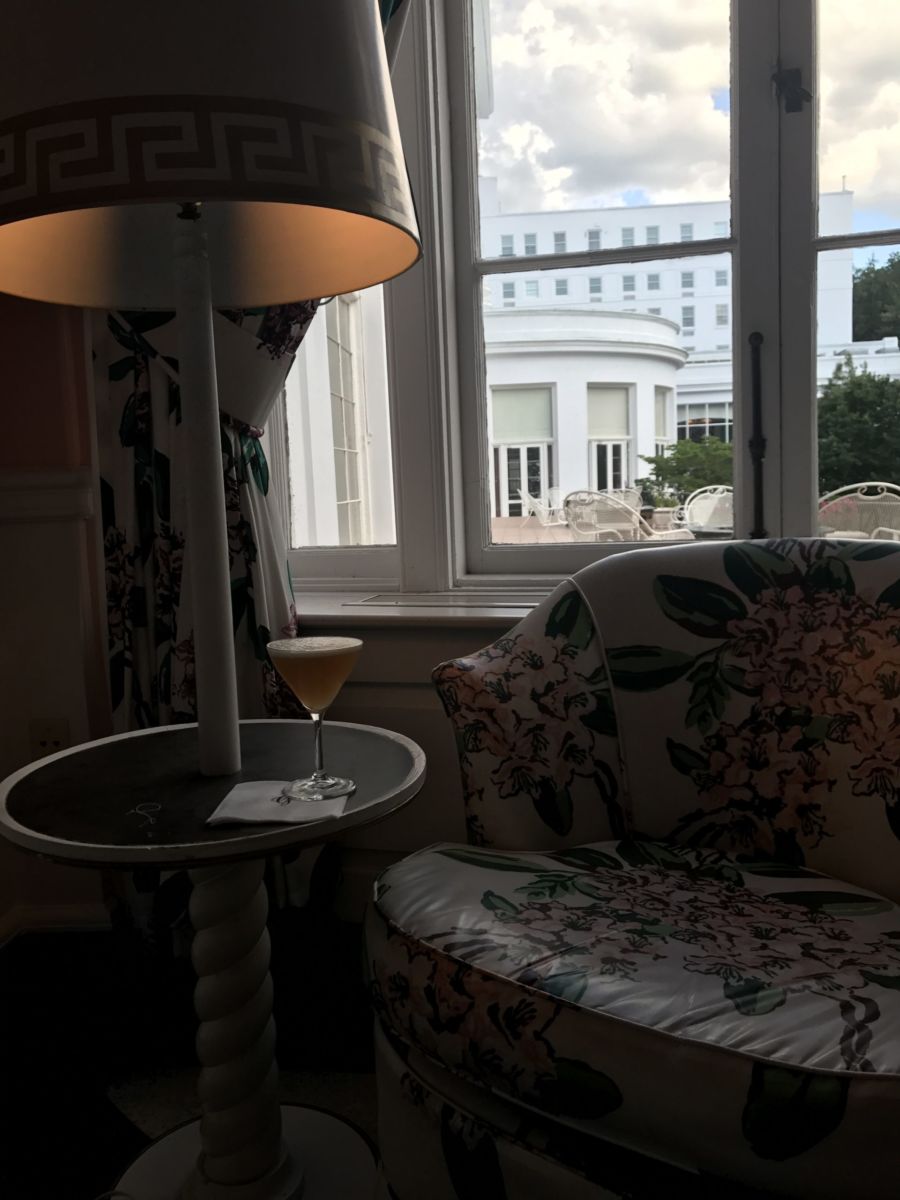 8. Bunker Tour
If history, or government, or weird secret agent/spy stuff is your thing…this tour is for you. If not, skip down to the next activity. It wasn't really my thing so I skipped out on the nearly 1.5 hour activity, but it is one of the things the resort is known for. Apparently, there is a top secret U.S. government relocation facility for Congress located beneath the West Virginia wing, but carved into the mountainside. They won't allow you to take pics for it could reveal top secret information, so I guess I'll never know what it looks like in there *Kayne shrug* Tours are $34 per person.
9. Explore the hotel
Honestly the one thing you MUST do while at the resort is walk around the hotel. Exploring on foot is the only way to truly discover the magic of the place. Make sure you duck in corners and weaving in and out of rooms. Gaze upon the work of Dorothy Draper and understand why so many people have fallen in love with The Greenbrier.