Last weekend, the big kids had their annual winter break which typically means a long weekend somewhere far away from home! Previous years we've gone skiing, or even taken a trip to the Caribbean, but this year we had extra (adorable) cargo that played a huge role in all of our choices.
My biggest concern was the airplane. Aside from how he'd react to the elevation, I was of course worried about the pandemic we're living in. But I'd reach out to several friends that have recently traveled with their infants, and they all reminded me that the air is one of the safest spaces these days. It's the only place you can ensure everyone is masked (unlike the grocery store or Target) and the air is filtered constantly. So we chose direct flights, which were only about an hour or so long, and smaller airports so we could do our best to avoid crowds. We flew American Airlines down and Silver Air back (both of which I'd fly again with an infant). I'm happy to report that Teagan was just fine!! But I really think it's because there is no other time in which I'd hold him for TWO hours straight so he ate it up.
My husband loves staying at the Fontainebleau when we're in Miami with the kids. Not only is there always activity, the pool is always heated! We've stayed there a dozen times, but I don't think I ever noticed how many babies are around. Teagan was in good company, and so was I surrounded by other mom's that cared about their children's well-being, but also still wanted to experience life beyond the walls of their home. We kept our distance and all had such a great time. My heart melted watching Teagan enjoy swimming in the pool with his dad + brothers. But when it was time to introduce him to the beach he didn't have the same reaction lol. He didn't like the crashing waves…and we've since had to change to another sound on the white noise machine we use at night.
This might have been Teagan's first vacation, but I'm telling you….he was born for it. There was a huge grin on his face nearly every moment and you could see him soaking in all the new sights. I'm so thankful we made the decision to include him in this trip and am beyond excited to share my passion for travel with my son. I cannot wait to experience the world through his eyes.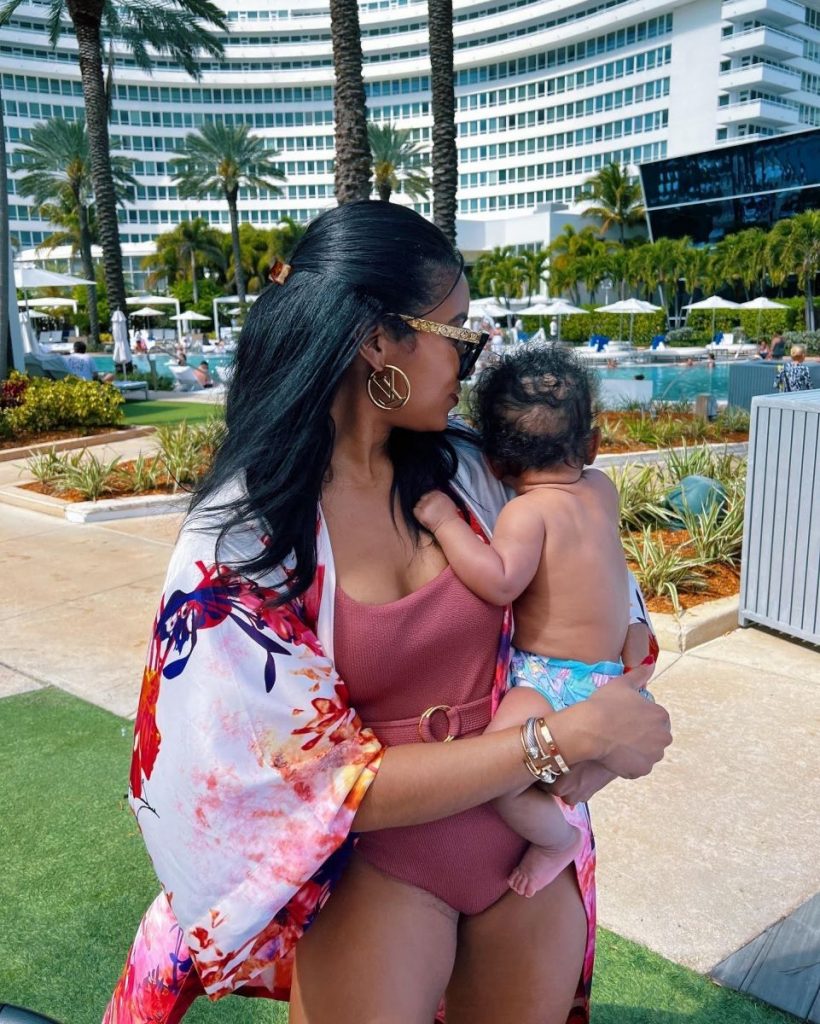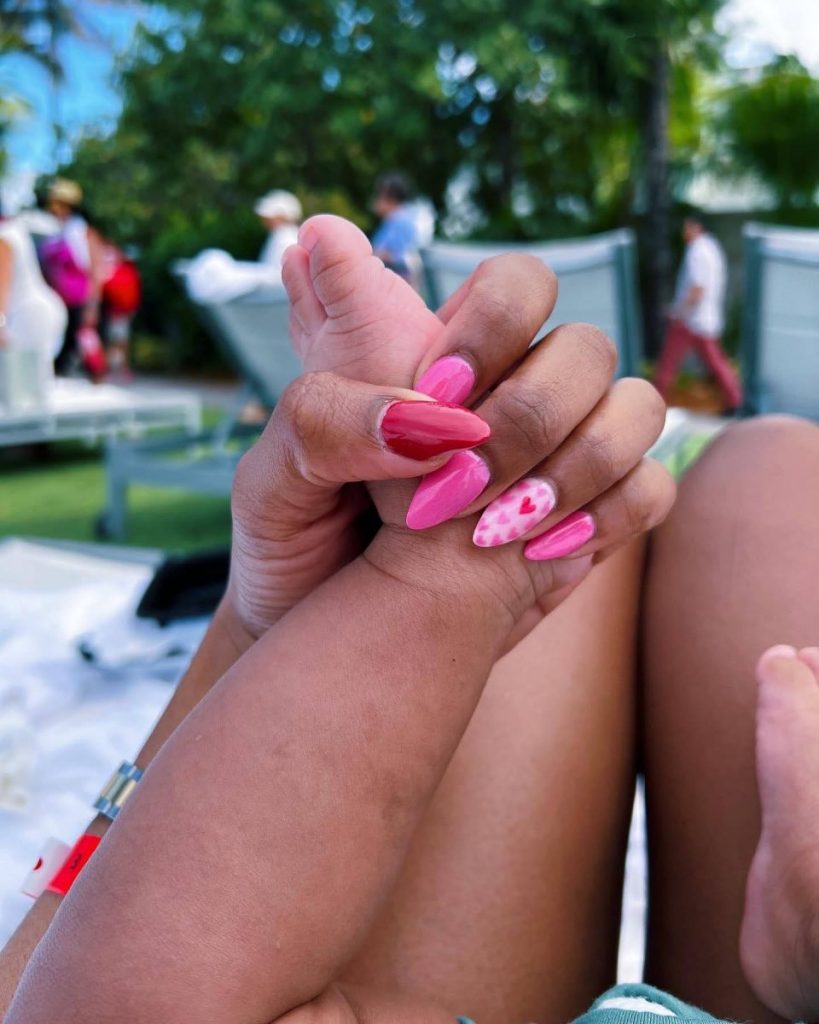 One Piece Bathing Suit: Melissa Odabash // Baby's Swim Shorts: Show Me Your Mumu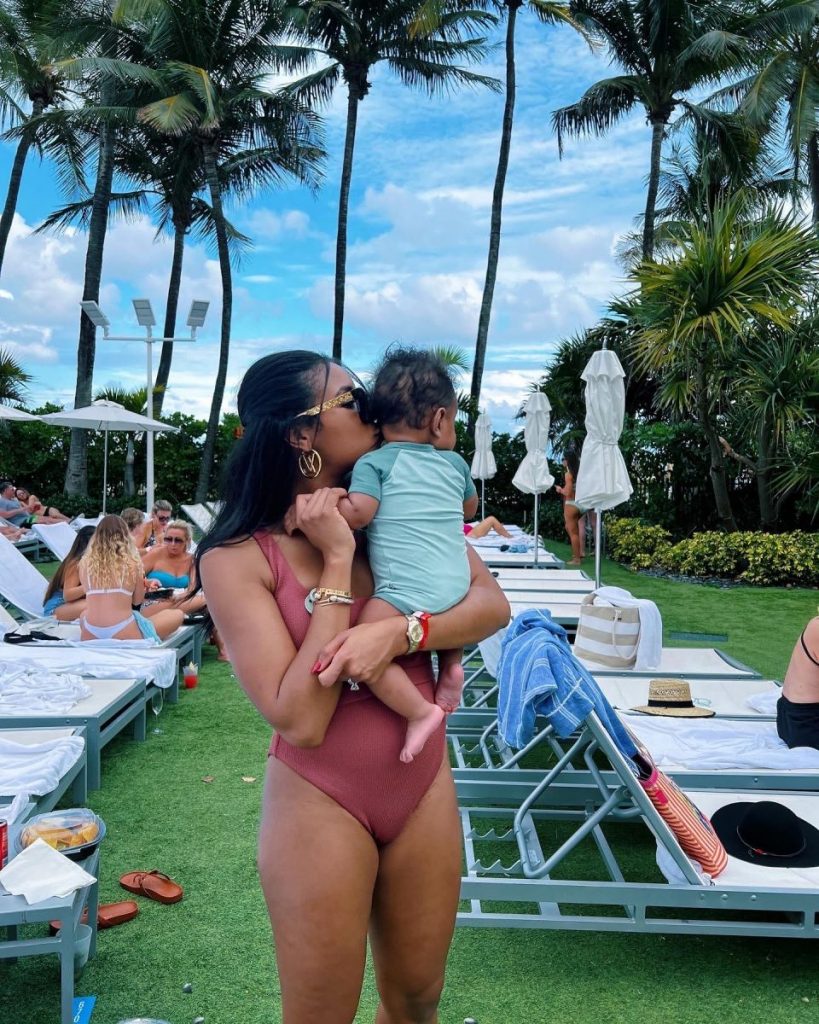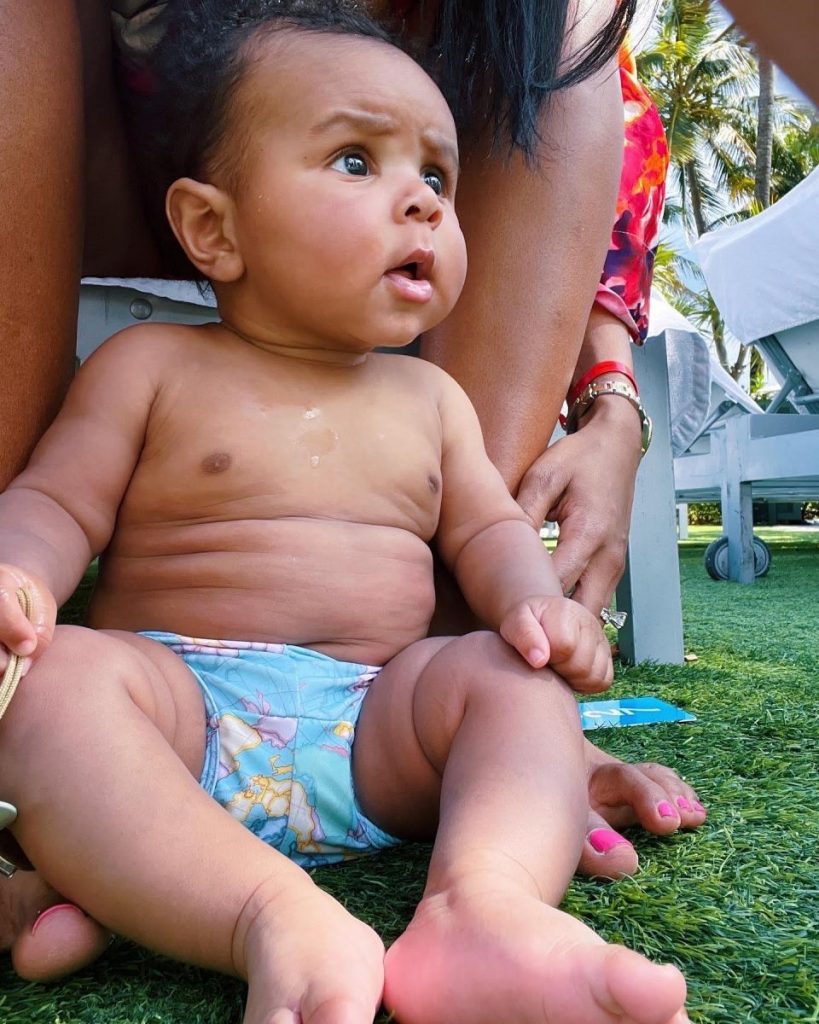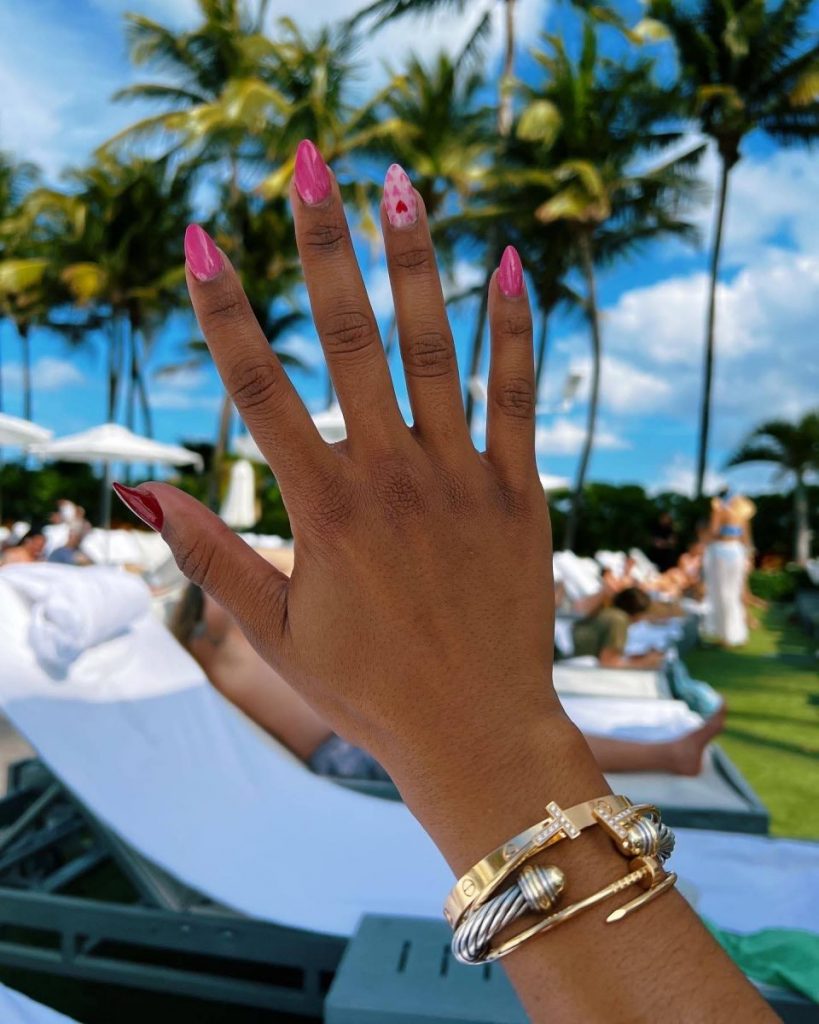 Baby's Swim Shorts: Show Me Your Mumu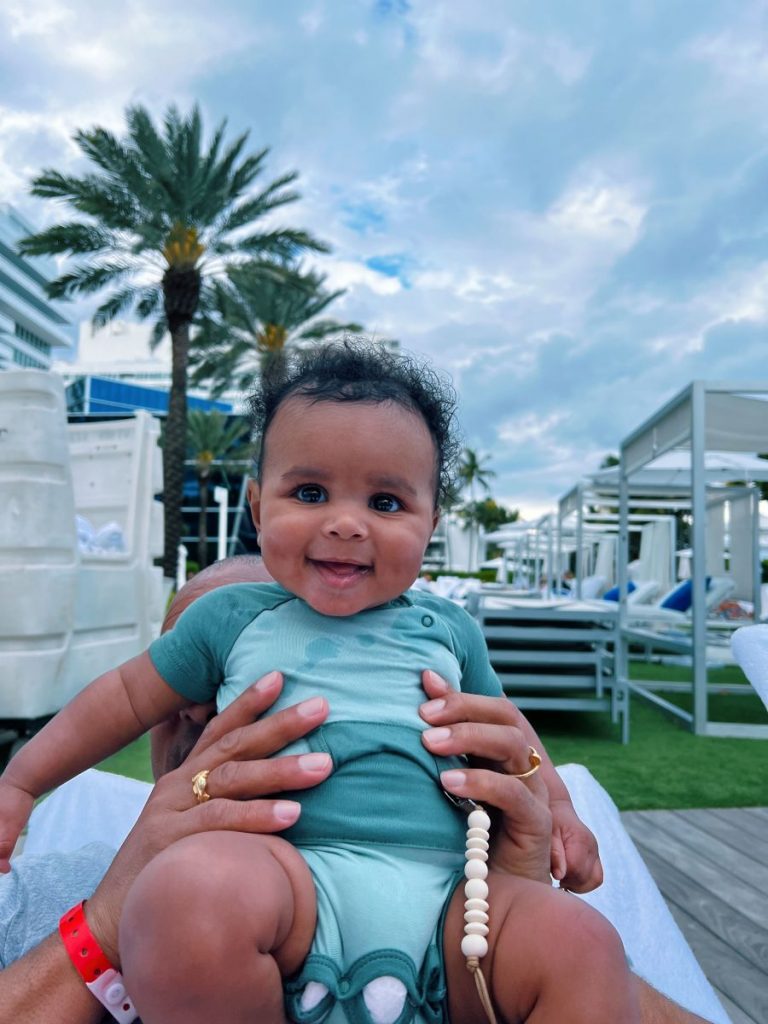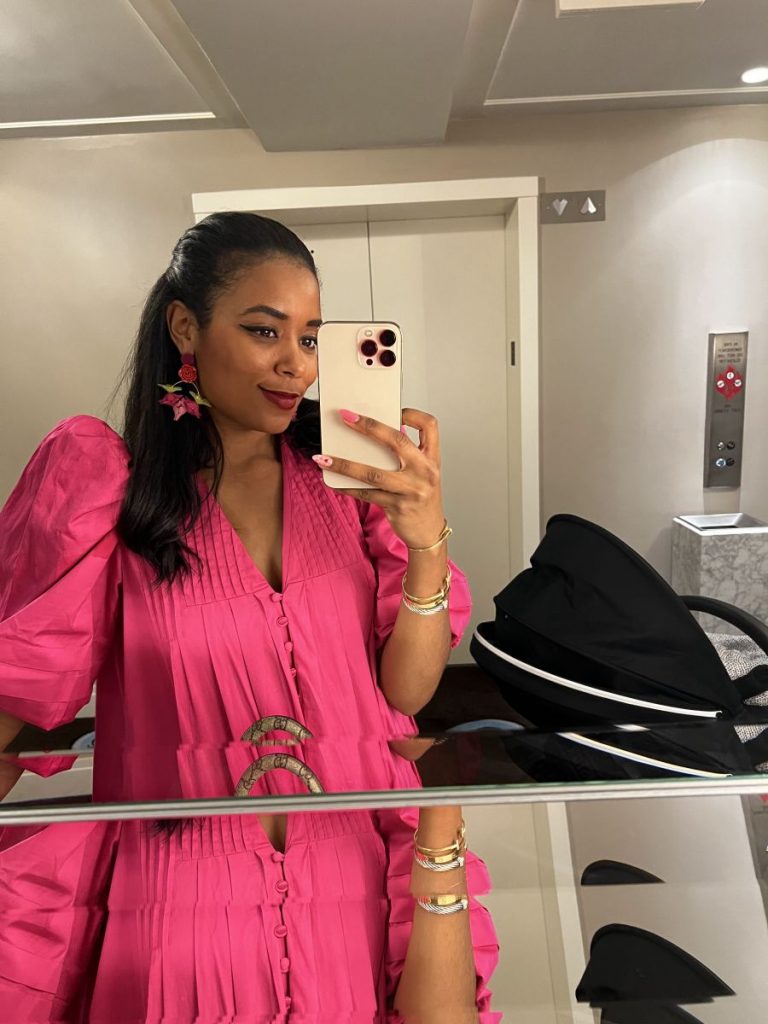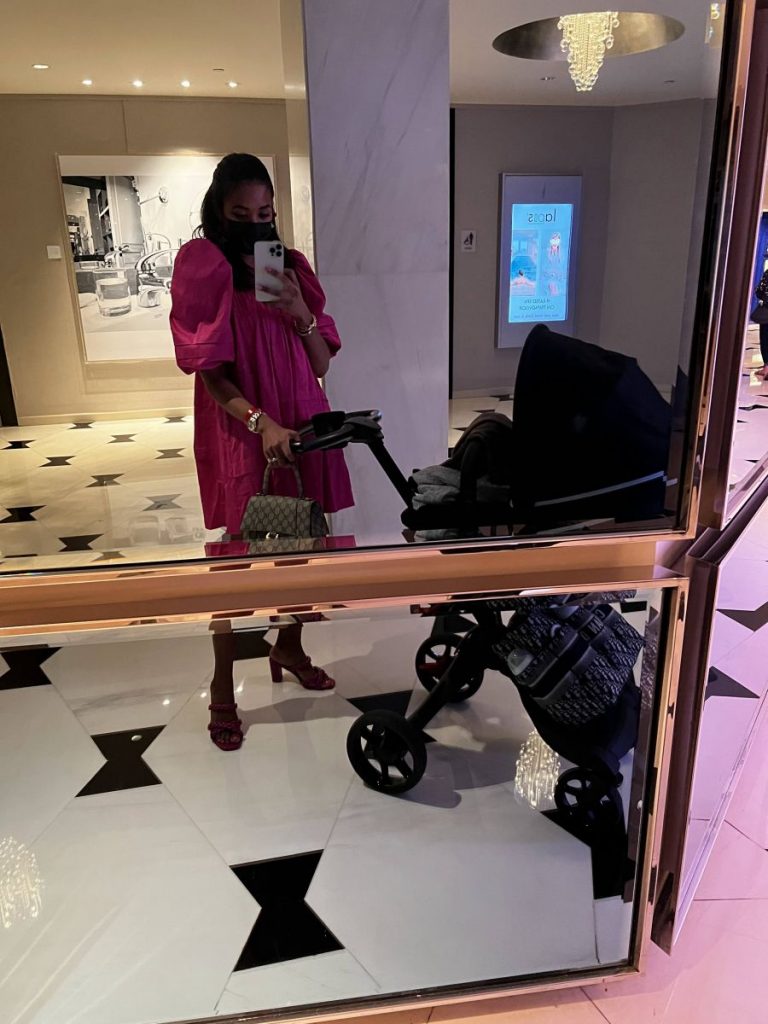 Earrings: Holst and Lee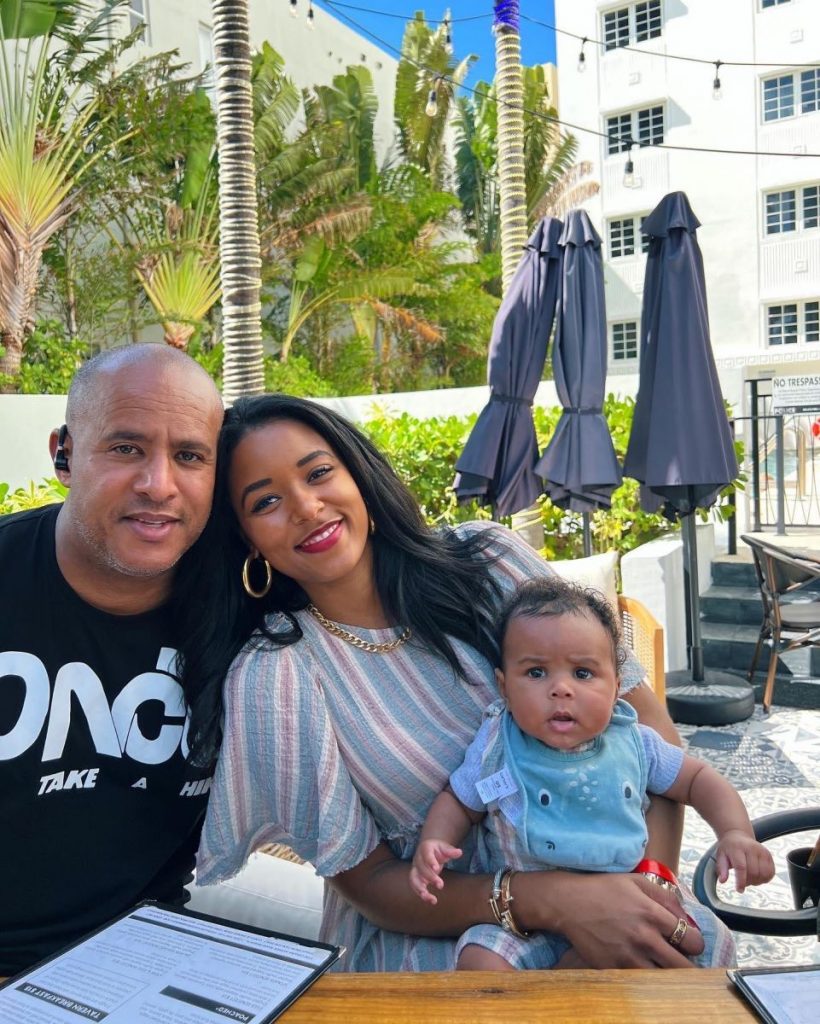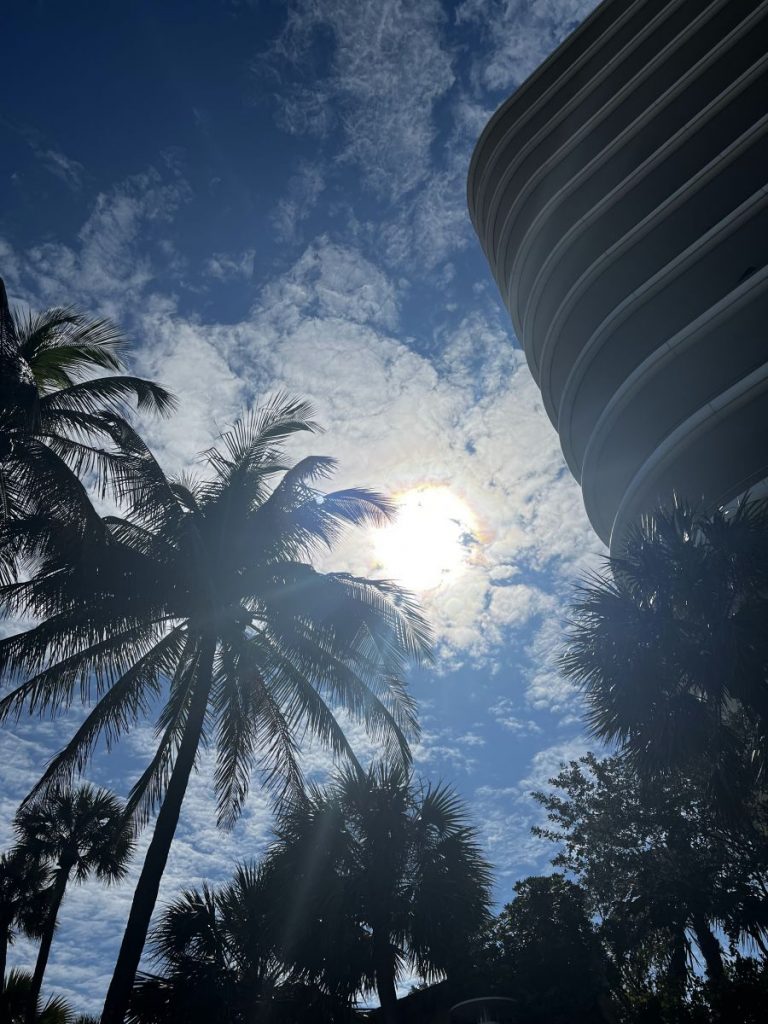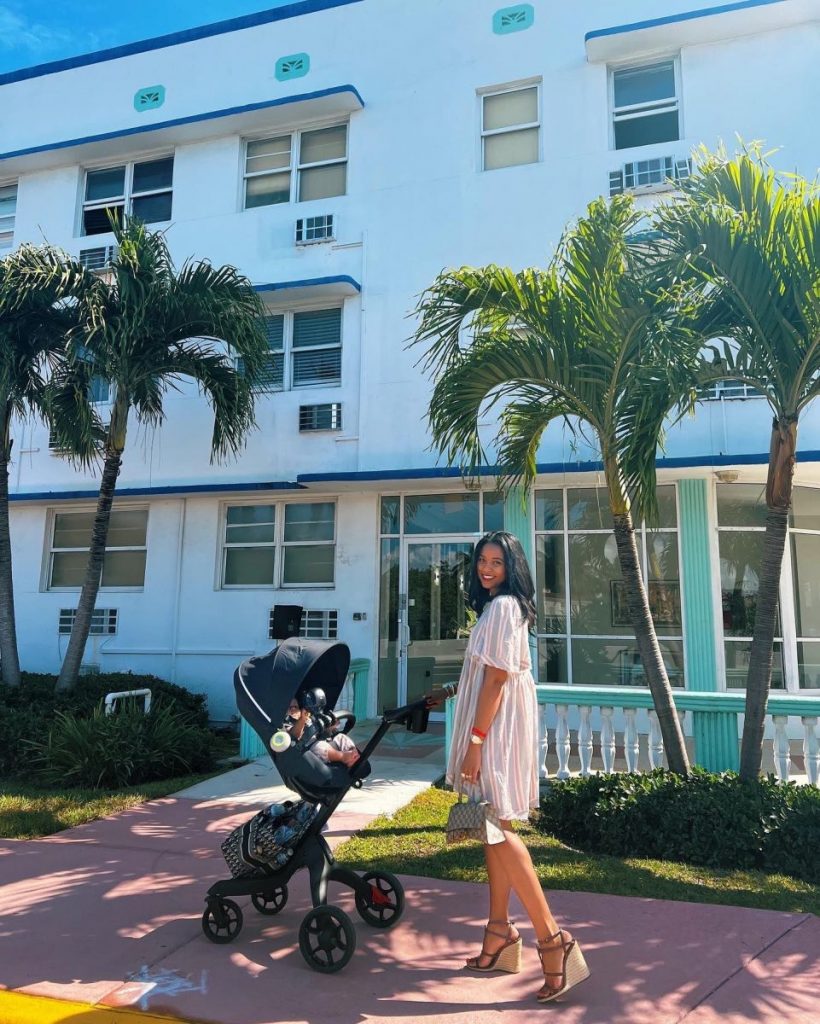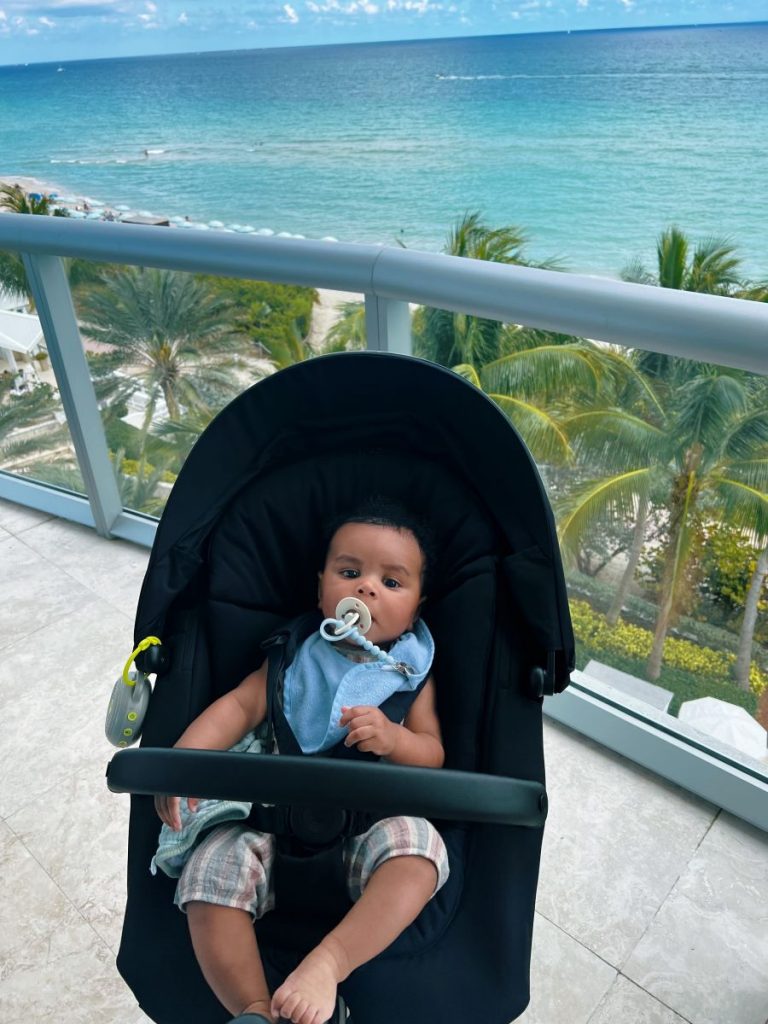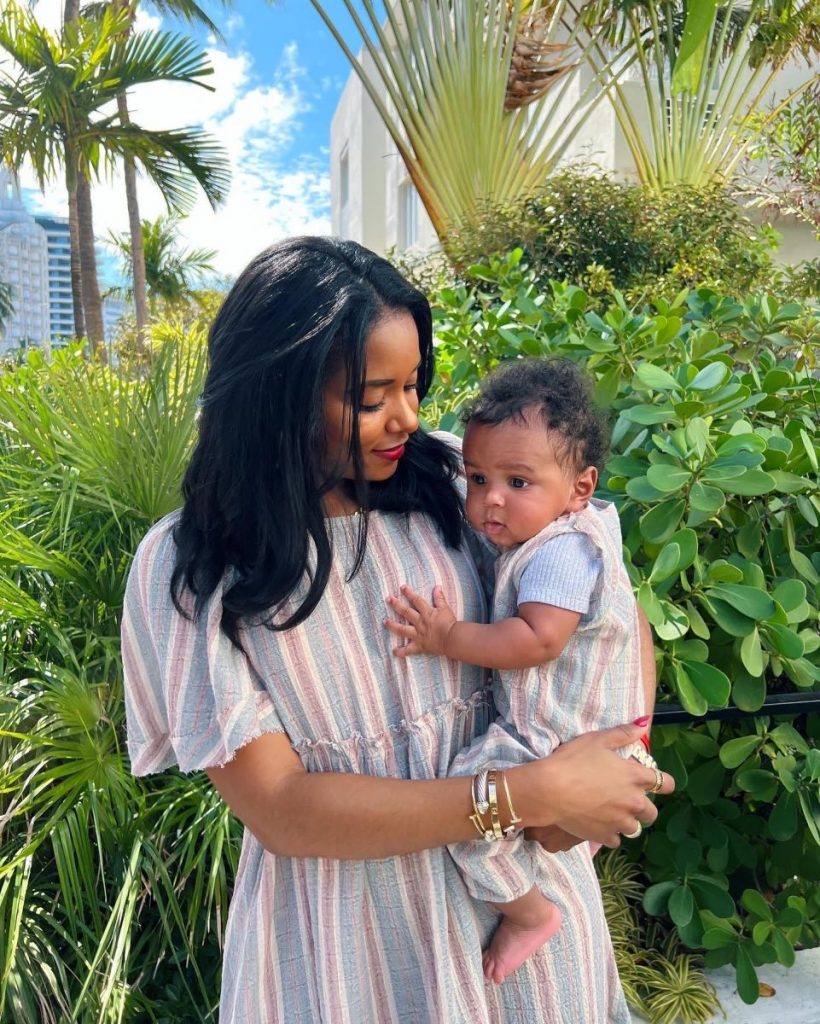 Dress: Show Me Your Mumu // Baby's Onesie: Show Me Your Mumu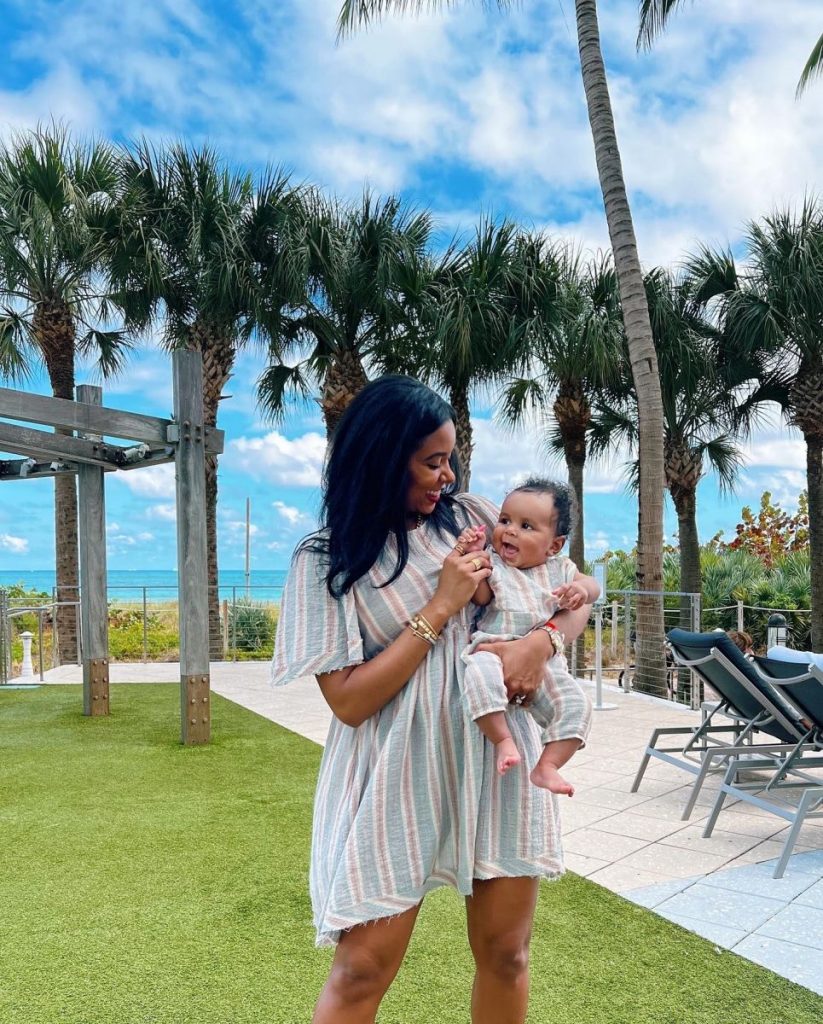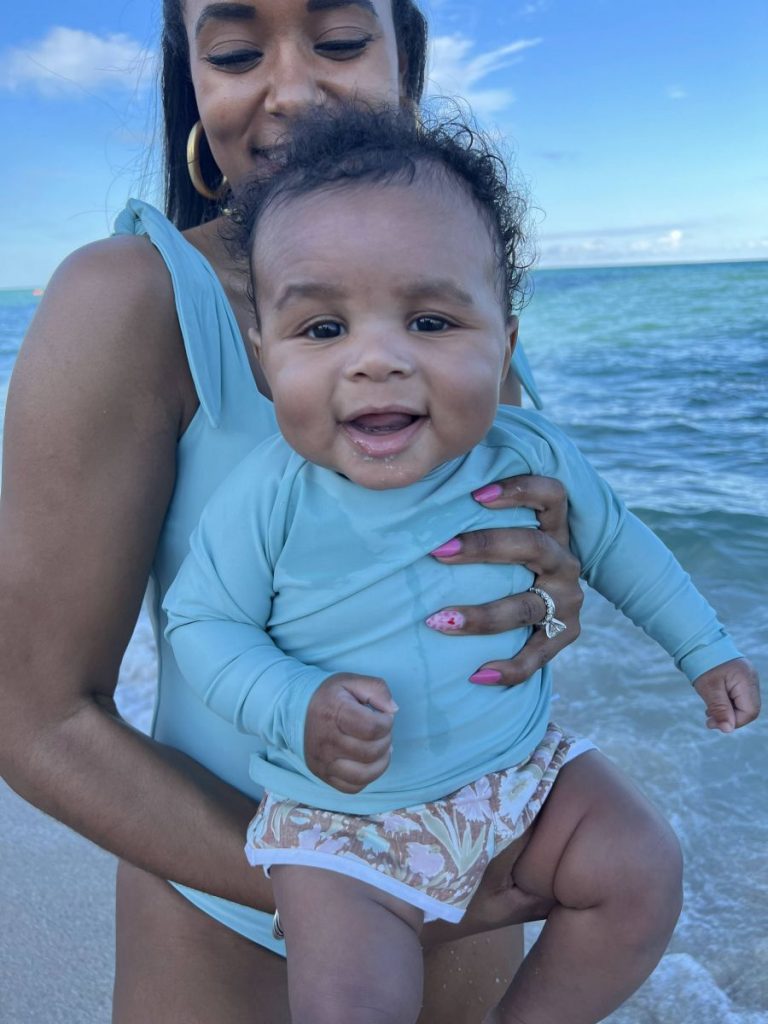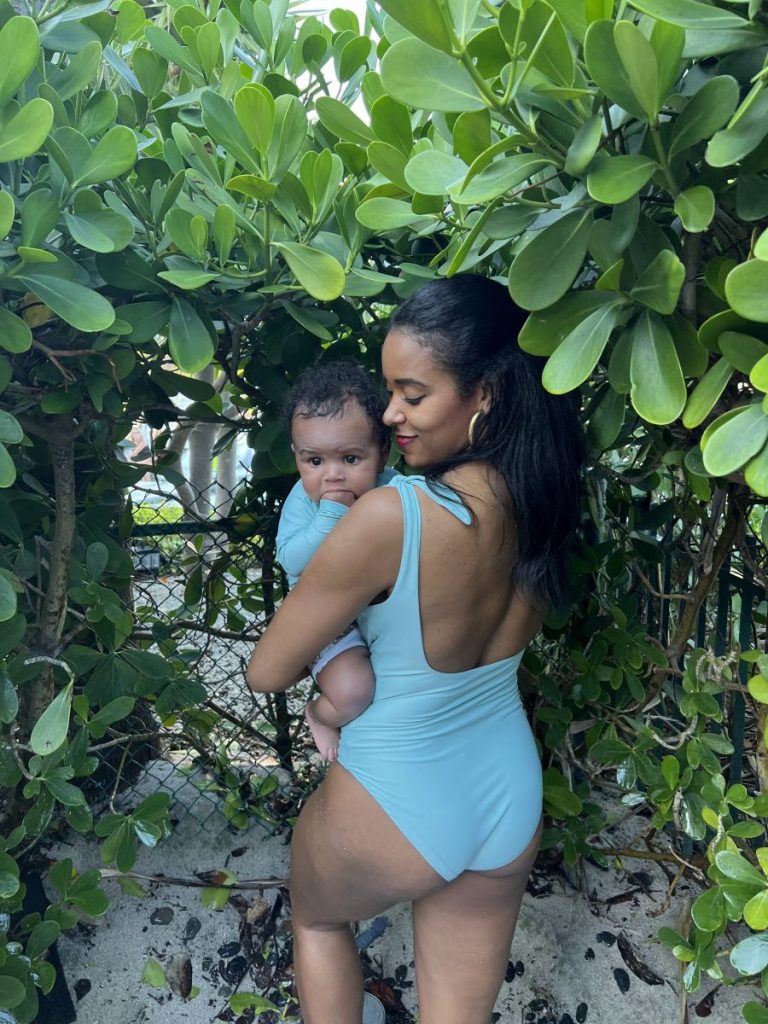 Tie Knot One Piece: Minnow // Baby's Swim Shirt: Minnow // Baby's Swim Shorts: Minnow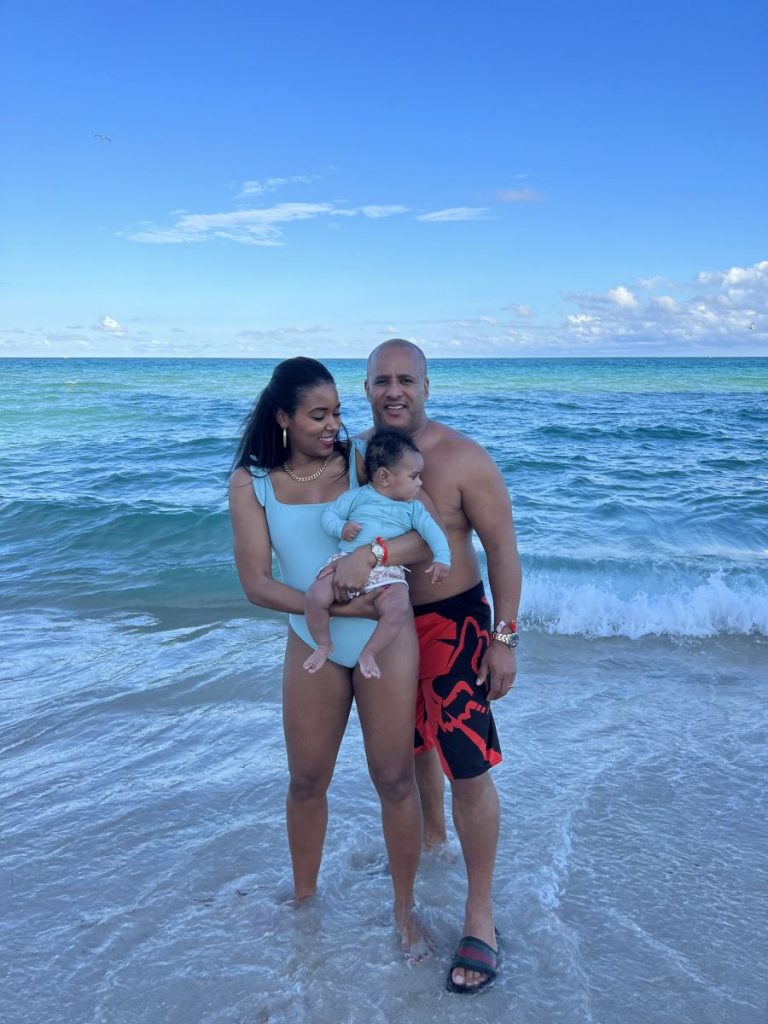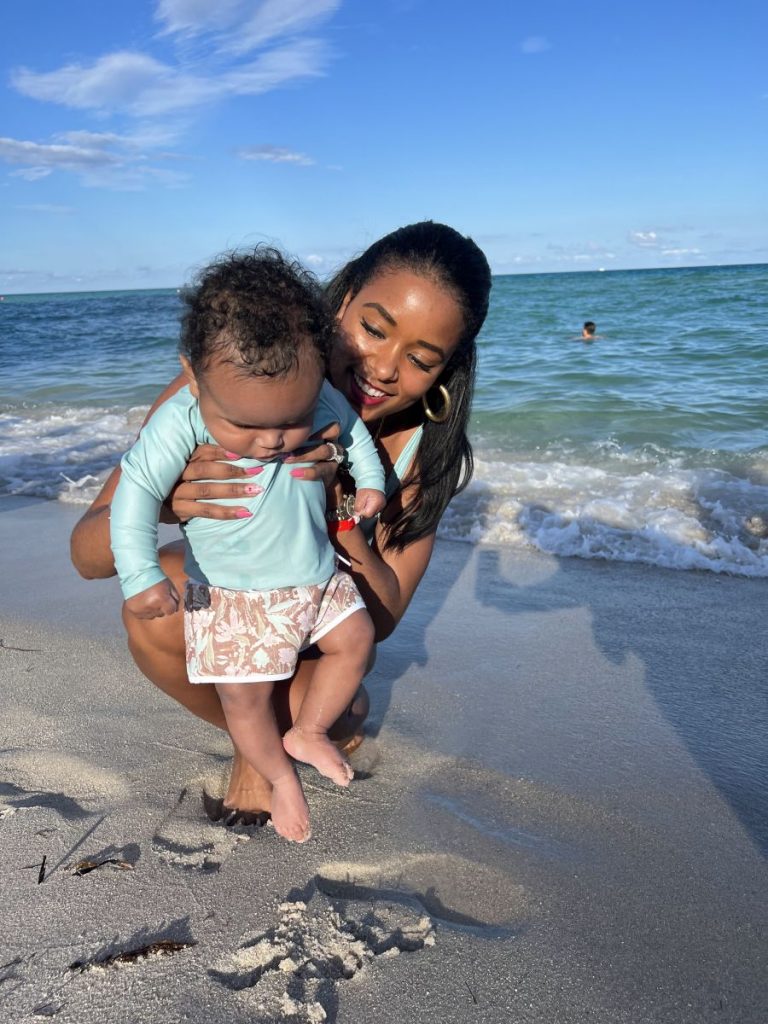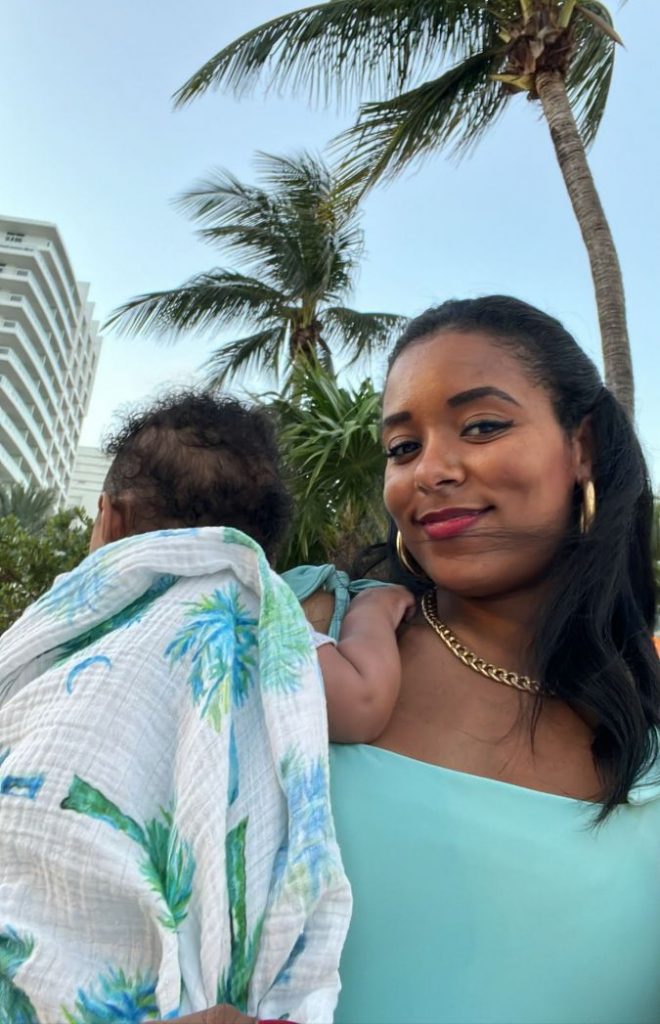 Swaddle: Saltwater Swaddles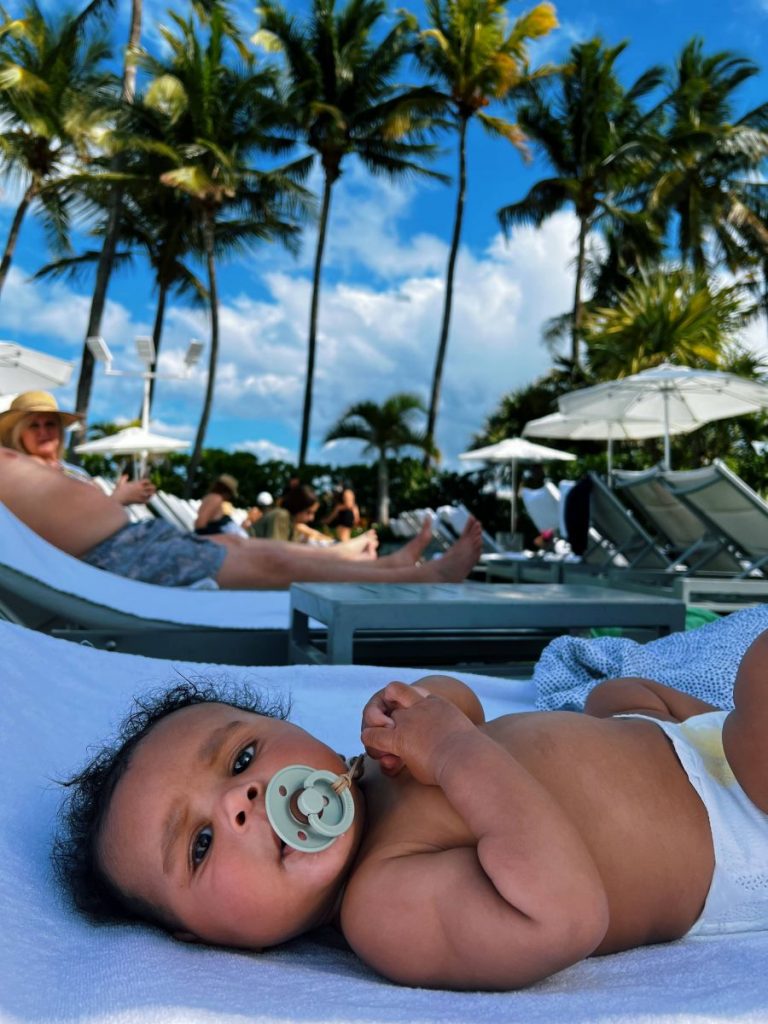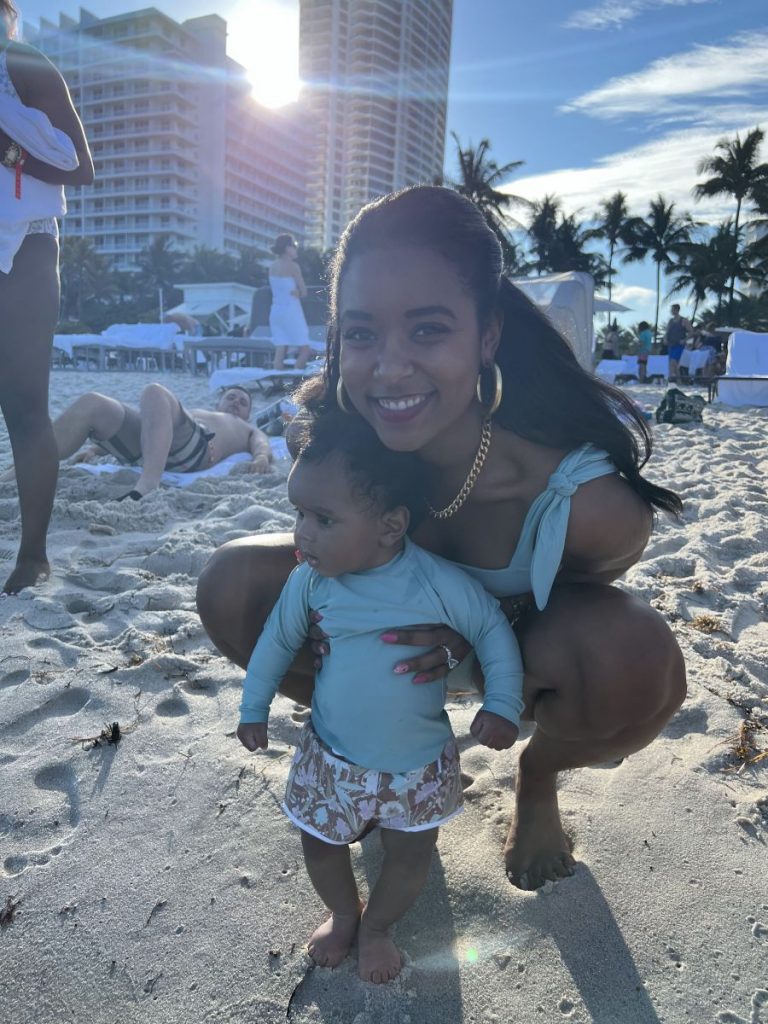 Dress: Tuckernuck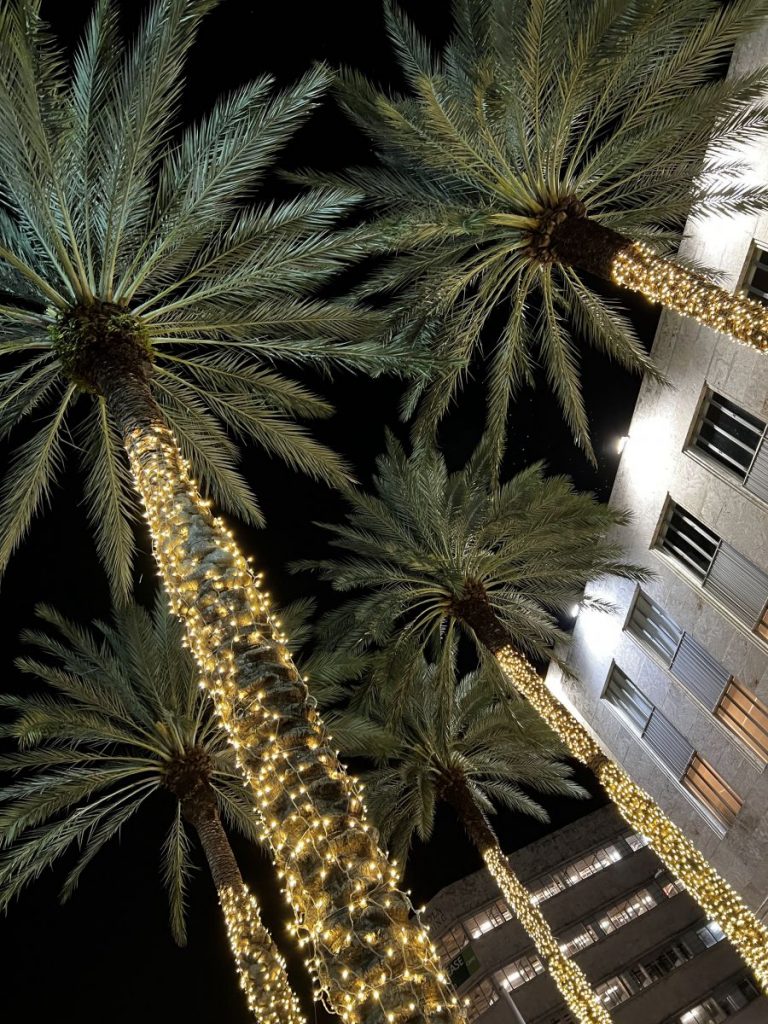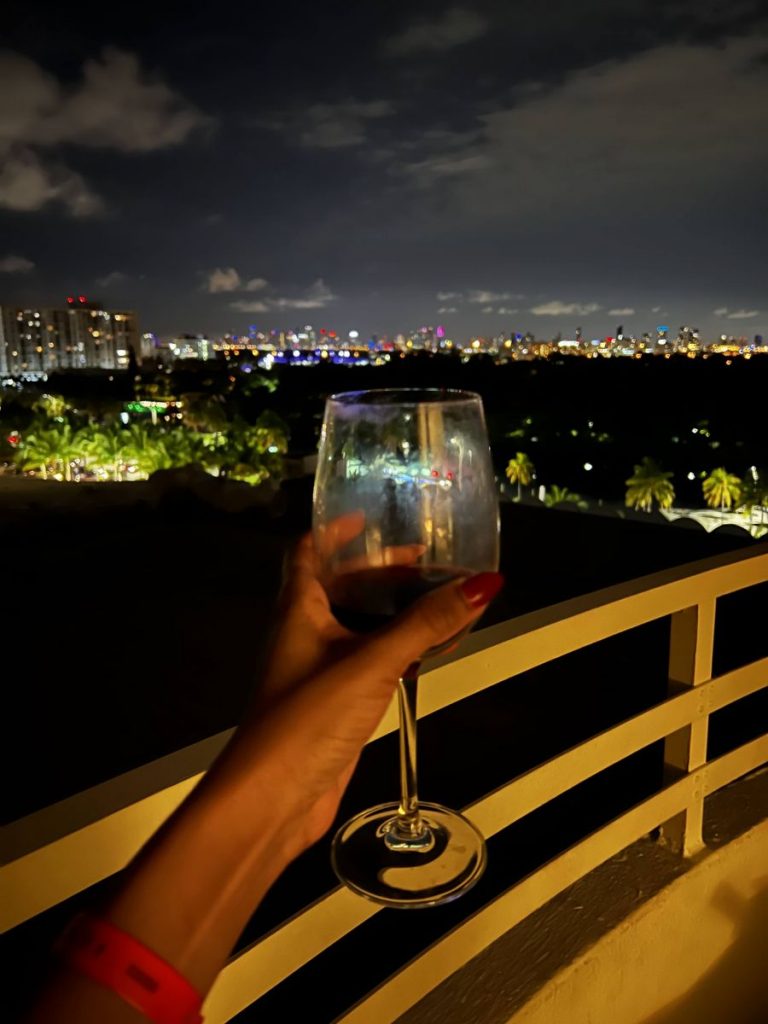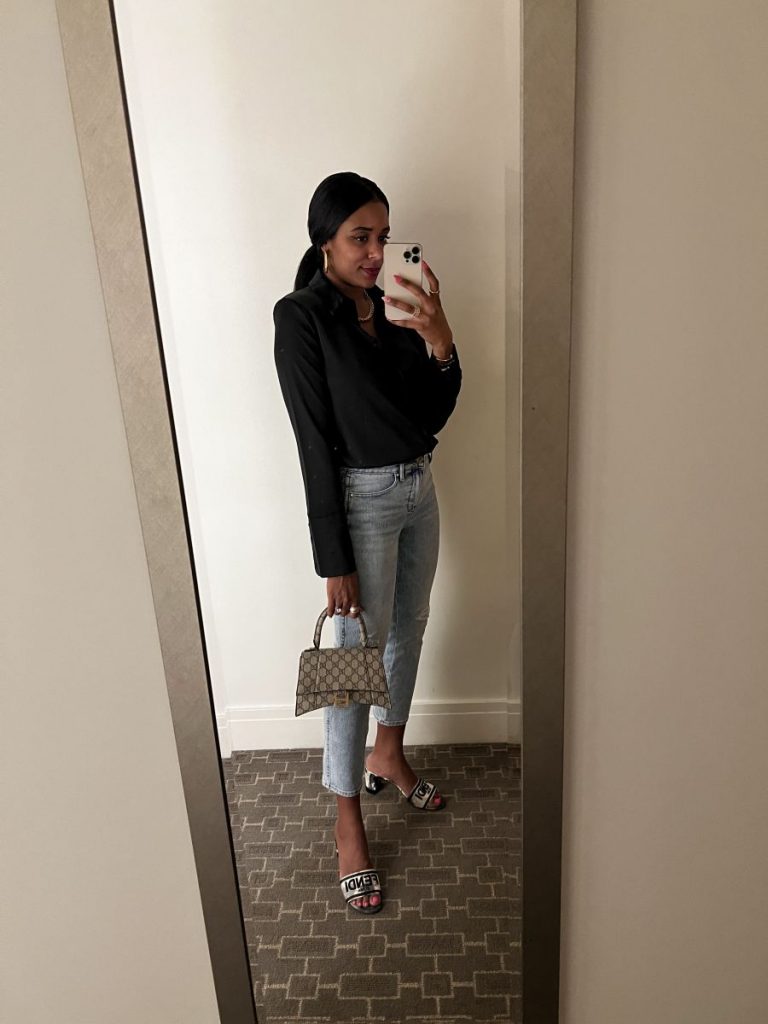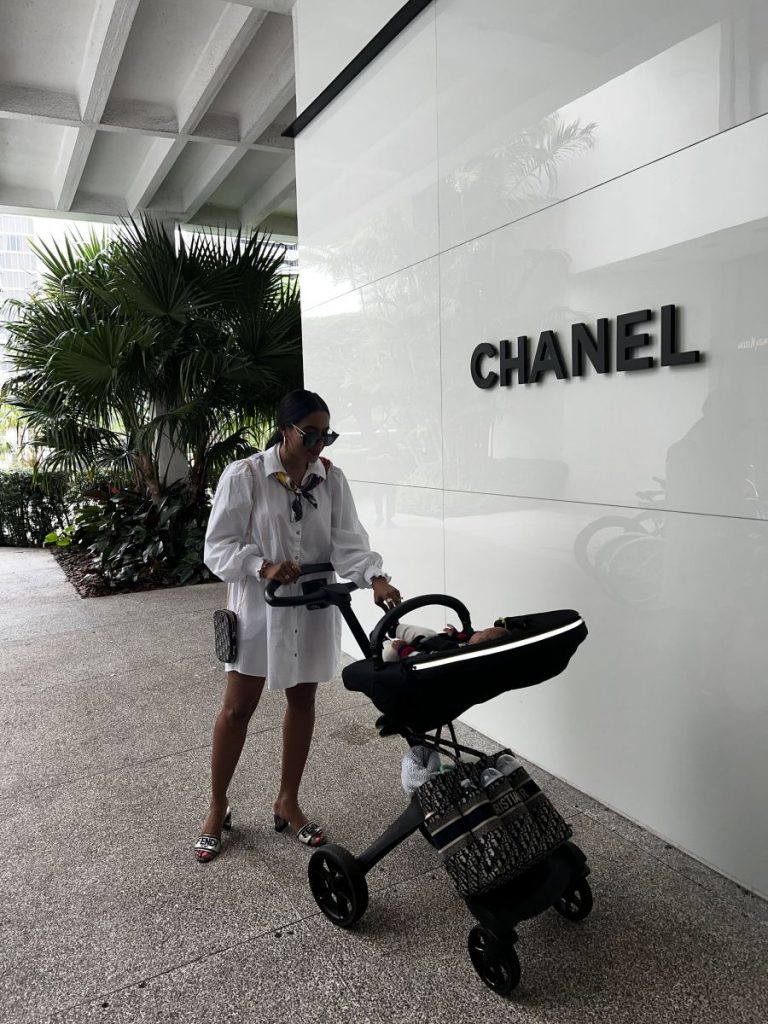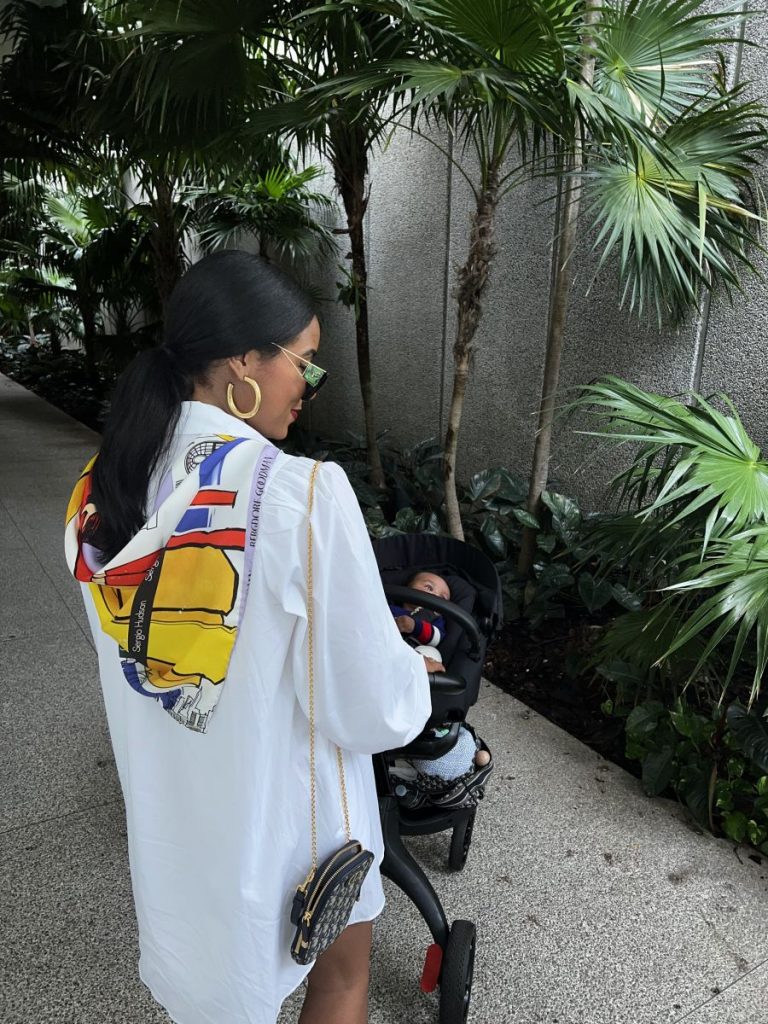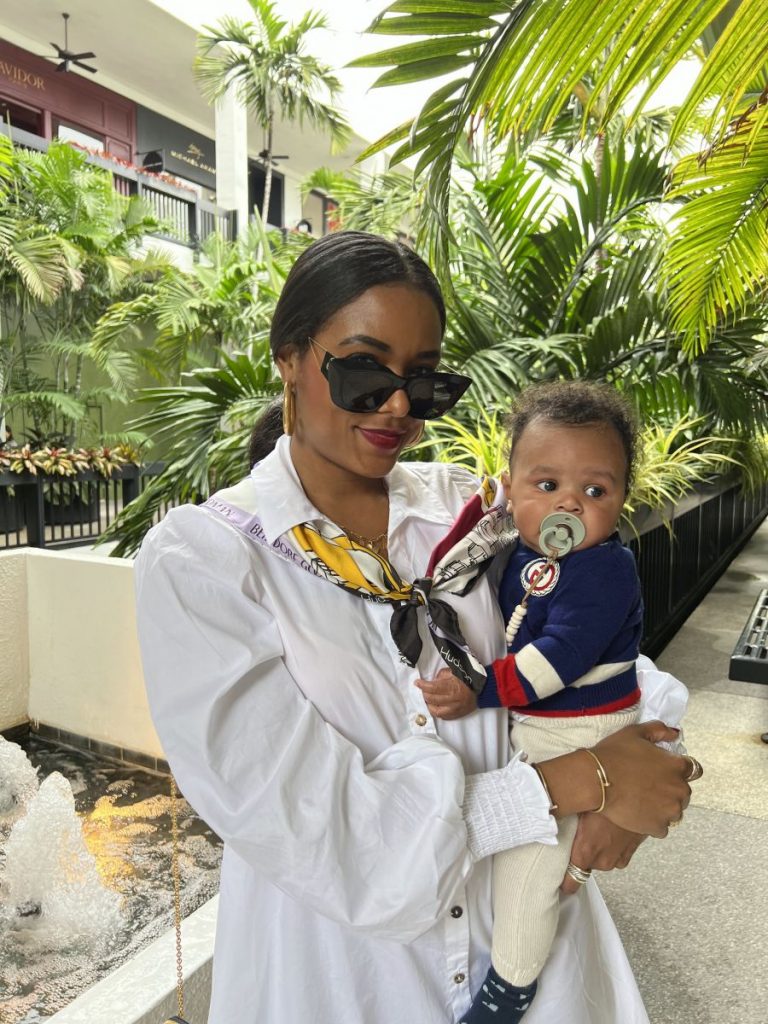 Shirt Dress: Show Me Your Mumu // Silk Scarf: Sergio Hudson