To say this year has been difficult would be an understatement. I think we've all been pushed to our limits in ways we didn't even know were possible. But I was raised to believe that everything happens for a reason, and even during the struggle + the bad times, there is a lesson that makes that makes you stronger..and possibly the whole circumstance worth it.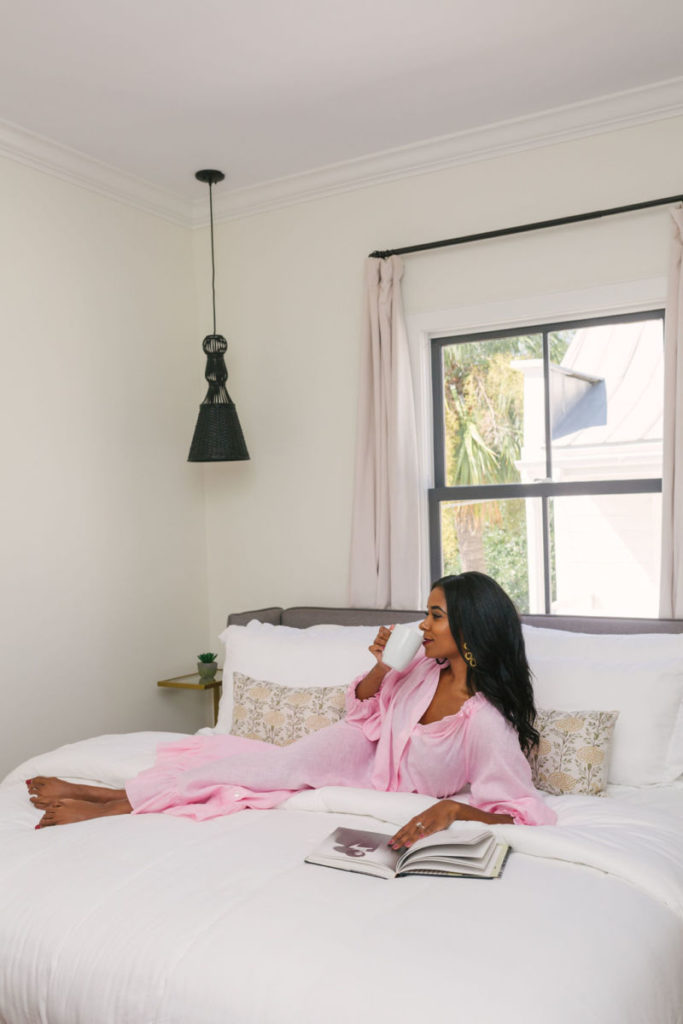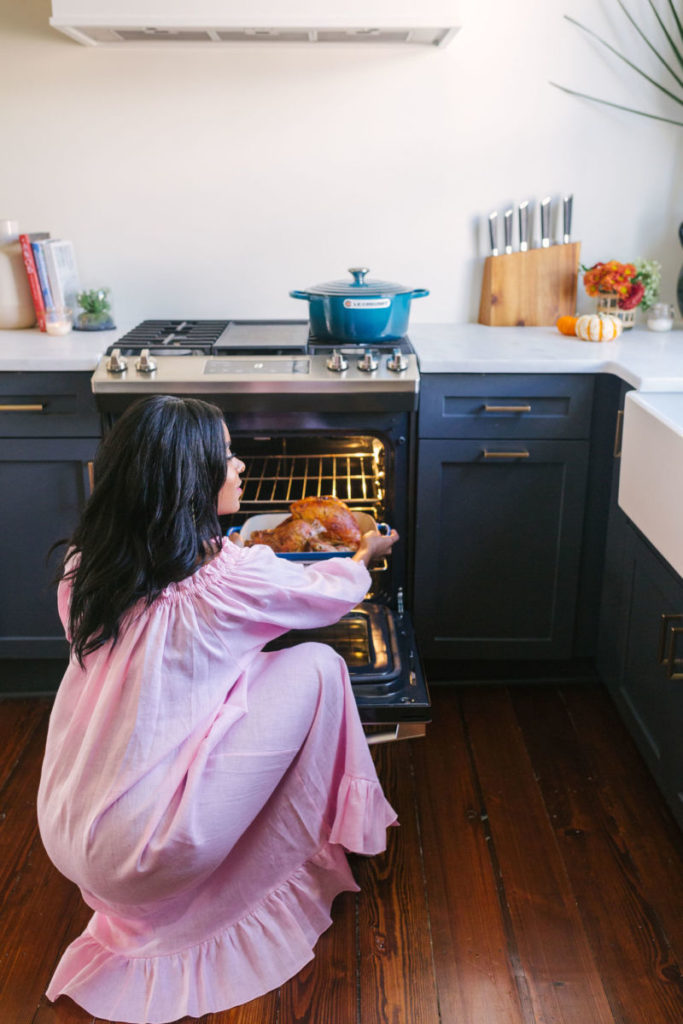 This Thanksgiving looks soo different! I'm not gathering with my family around my Grandma's dining room table, enjoying all of the dishes I've come to expect from the holiday, but I'd be lying if I said I didn't wake up with this immense feeling of gratitude. Because although things may not be exactly the way I want them, things are still alright. And in a year in which so much has not been, I can't take that for granted.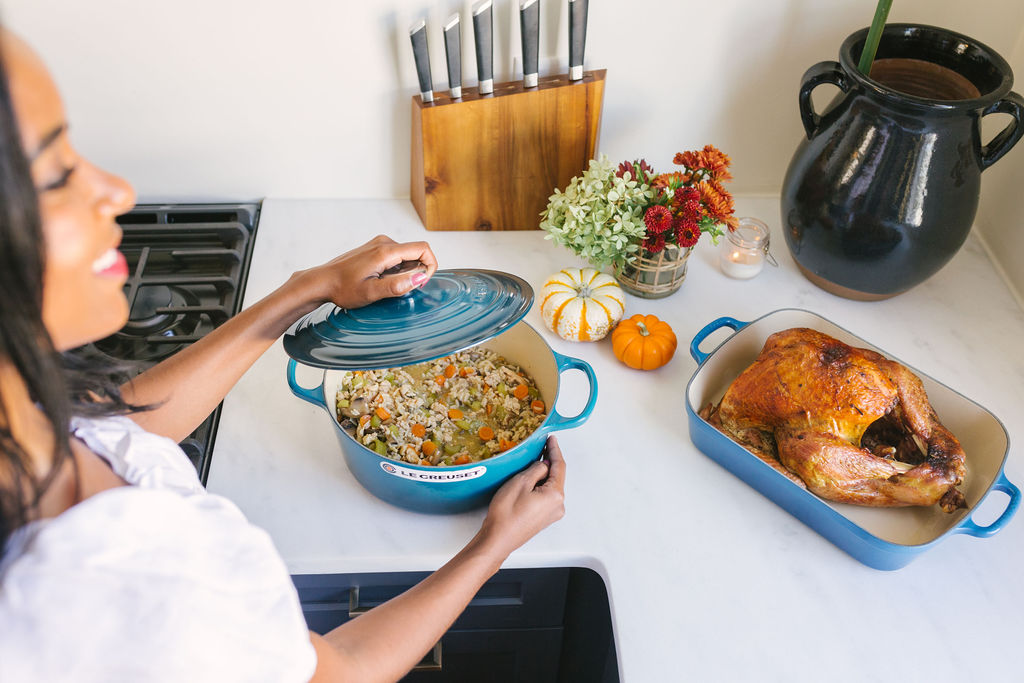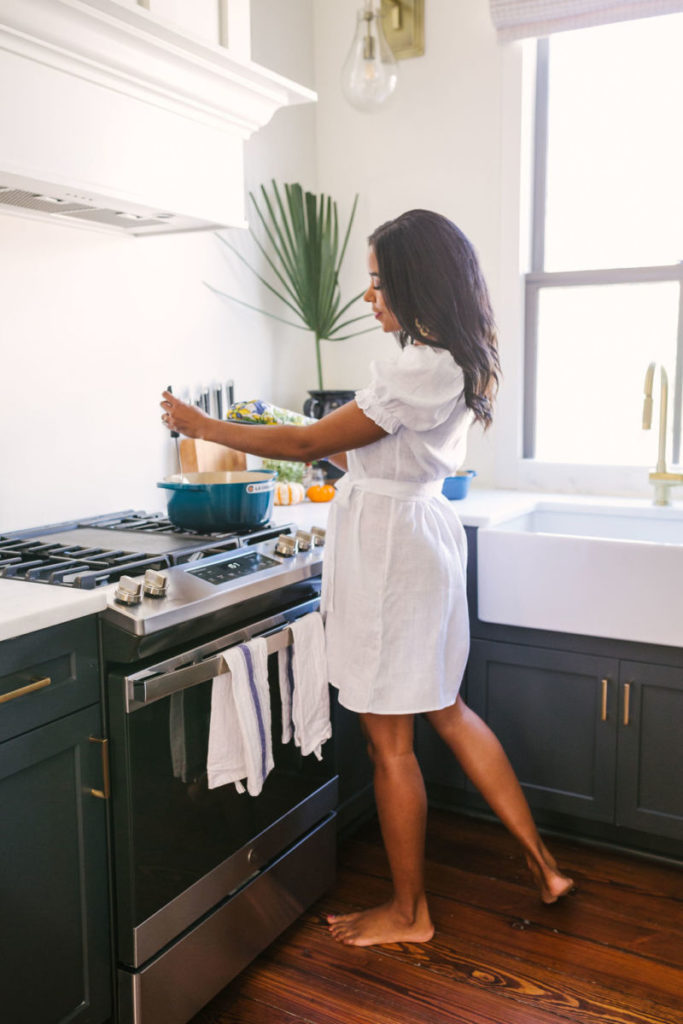 So I figured it was only right for me to list the things, both big + small, that I am soo SOO thankful for. Because if 2020 has taught us anything, it's that nothing in this life is guaranteed.
What I'm Most Thankful For Today:
My Savior, Jesus Christ
I'll admit that before this year my connection to my religion had begun to fade. Of course, I've always been a believer + have always tried to walk in God's image, but I used my busy schedule as an excuse not to dive deeper. But when the pandemic hit I felt lost and soo much unhappiness (like most people, I'm sure). I tried to re-connect to old feelings with hopes that would fill the void, but of course it didn't. Then, one day I picked up my Bible and just started reading. It was amazing how almost immediately I felt more whole. And then this fall, I joined a very informal Bible study which has since filled my soul in more ways than I could have ever imagine. I needed the reminder that God doesn't just love me, he believes in me, so much so he sacrificed his only Son for me and my sins. It's a beautiful reminder that I'm not expected to be perfect, I'm just expected to constantly build my relationship with him and let him protect me. And for that I'm sooo thankful!
My mama
My number one fan, my rock, my everything! This woman has been by my side from day one and reminds me that she always will be. She doesn't think twice about lending an extra hand, sitting on the phone for hours with me, or making the drive to sit in my office just to celebrate my accomplishments both big + small. I'm so thankful that my relationship with her continues to grow as I get older and my life changes, but also that she plays the role as the one constant I can always count on.
My man
Don't let that pretty Instagram quilt fool ya, I'm not perfect; not by a long shot! And if anyone sees those imperfections daily it's the man that I'll soon get to call my husband. But he's never let my short-comings affect his love. In fact, he's taught me what unconditional love really feels like. He encourages me, supports me, pushes me and helps me celebrate every milestone. He makes me feel protected while simultaneously allowing me to feel free. I don't know how I got so lucky to receive all the love he gives me, but I am sooo thankful to have it.
My family
I would be nothing if it weren't for the women behind me. My style, my morals, my ability to face the world on a daily basis with the confidence I have comes from the women the that helped my mama raise me. The older I get the more I realize how I'm actually just a combination of all of them, and to be honest..that's helped me love myself even more. I'm thankful for how my relationships with them has developed as I've become a woman, but also thankful that I can still turn to them for assistance with almost anything– just as I did as a child.
My friends
Being an only child can get lonely y'all, let me tell ya! Even though I'm an adult with my own household there are still times where I yearn for that kind of connection. But I'm sooo blessed to have a group of friends that accept me for who I am and support me in my endeavors. As you get older friendships change as does who's actually in your life. But if this year has done anything, it's shown me who's real, who's down for me –even when it isn't just fun + glamour. I'm thankful for the honest conversations + the silly ones. I'm thankful for the reminders that I'm loved, the reminders to smile, and the reminders that I'll never be alone!
My health
Every night before I fall asleep I thank the good Lord for my health. This is something I had truly taken for granted before this year. Certainly I have my own little issues that I work through, but for the most part I'm incredibly healthy and so is everyone around me, and what we know is this is not the case for everyone. I've started treating my body more like the temple that it is. Being more conscience of what goes in + how often I move/challenge it. Because the truth is this body + my health is truly the greatest gift God has given me in this lifetime. I'm thankful to have that perspective and am determined to show my gratitude by taking immense care of it.
My home state of South Carolina
I spent my entire life trying to get out of South Carolina, but it was this year when I realized how much I belong here. There is no other place I would have rather been during this pandemic. SC had all the fresh air I needed, all the space I required, all the support for the opportunities I was given, and lastly is the home of my entire family. I couldn't imagine living anywhere, but here. But what I'm most thankful for is that this state isn't just where we live, it's kinda of who we are. My family has been here for generations, and you can't tell me that those experiences before me haven't shaped my perspective. I've spent a lot of time this year researching that connection and it's brought so much to light. I think what I'm most thankful for is how rooted living in South Carolina allows me to be. This state has an ugly history that deserves to be told, but to know what my ancestors faced and the opportunities I have (in that exact same place) is heartwarming…and a friendly reminder of why I do what I do.
My career + the brand I've built
I've always had big plans for myself, and was a little disappointed when those things didn't come into fruition. But when life gives you lemons, you make lemonade…right? I started this blog back in 2014 and if you would've told me where it would be 6 years later…I would have laughed at you. But I did spend those years working hard: taking advantage of every opportunity, doing things for free, putting effort into a space that got little attention after working hard at my day job— and it all paid off! There's no such thing as an overnight success and I'm proof of that. But I'm thankful that I've been able to turn my brand into a real career that provides for me + my family, and what's most rewarding is it did it (mostly) all by myself!
My audience
Last, but certainly not least, I'm thankful for each and every single one of you! Because you tune into IG + my blog, because you respect my opinions and look to me for advice, because you're a fan of my style and want more insight on where I go + what I do, I'm able to do this. I'm able to own my very own business and build relationships with brands that I could have never dreamt of. Thank you, thank you, THANK YOU for your support. Words will never express my undying gratitude. I hope that one day I'll be able to repay each of you for what you have given to me.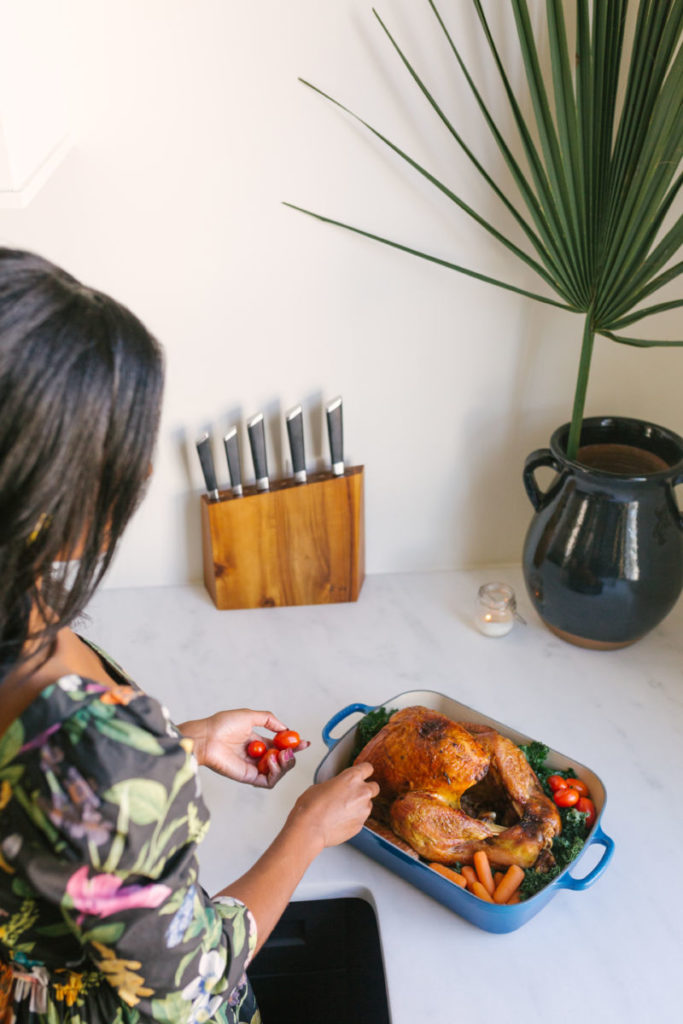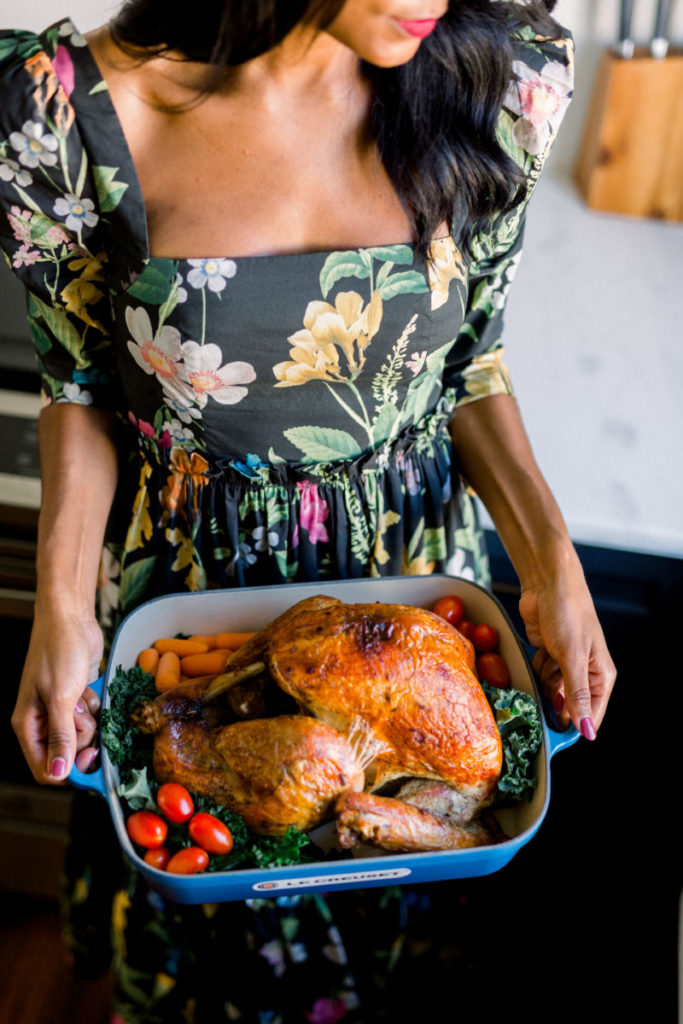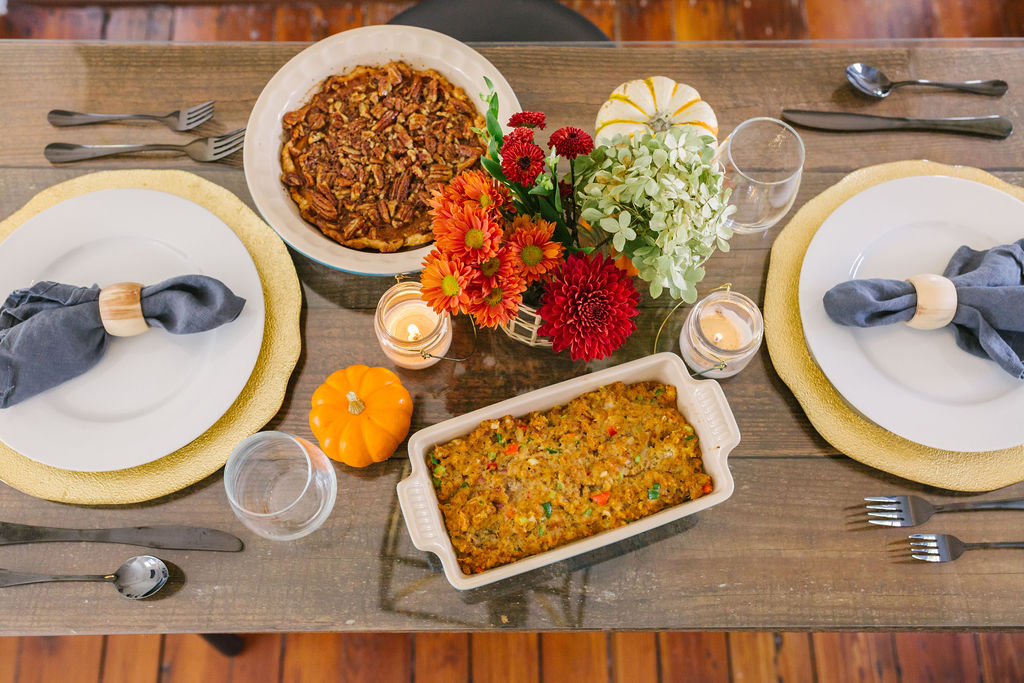 Happy Thanksgiving, everyone!
May we always feel as thankful for life and all that we have as we do today. Xx Meg