Happy first day of Spring, everyone!
For the last 6 weeks I have been impatiently waiting for both the new season and these new Aminah Abdul Jillil Pink Bow Heels…
This winter was a rough winter to say the least. The entire country has been waiting for the snow…and the ice…and the cold to let up. And as if waiting for that wasn't hard enough, I've been waiting for these beauties to arrive at my doorstep. Making their arrival right at the beginning of the season, both the sun and the mailman have worked together to put me in THE best mood.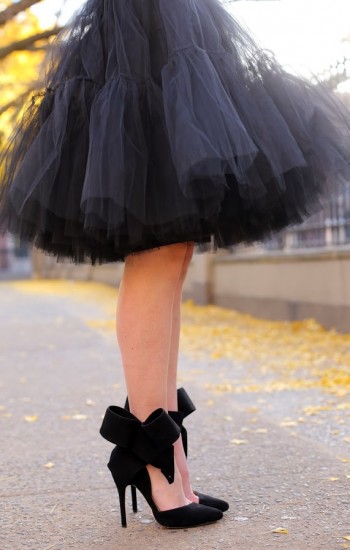 I first fell in love with these shoes a few months back when I started following one of my most favorite bloggers Blair Eadie, better known as Atlantic-Pacific (see why I'm obsessed at http://atlantic-pacific.blogspot.com/).
I absolutely love when my favorite fashion bloggers post items that I can afford. Because I am so easily influenced I usually purchase that item immediately, however this item took weeks to come in having been on back order.
On her blog, she sports the shoes in black throughout the fall. Very classic, very Parisian, very Carrie (I have a feeling I'll be ordering black as well). But I wanted to switch things up. I'm almost just as tired of black as I am of winter so while making my purchase the only thing I could focus on was my Spring fever.
Now that the warm weather has returned (and is hopefully here to stay) I can't wait to celebrate the start of a new season in my new favorite pair of heels!
I may or may not have a love for shoes, but what girl doesn't!