With the start of NYFW on everyone's timeline, the SoP team thought now would be a great time to share the fall trends that we're loving for the season- and that we're certain you'll be seeing for months. We're all lovers of all things fashion around here, so we find it sooo fun to keep up with whats trending. We'd love to know if you're loving (or hating) any of these trends and which ones you'll actually try.
SoP's 10 Fall Fashion Trends for 2022:
1. Ballet Core 
Completely embodying femininity, ballet core is inspired by the costumes and outfits of these elegant performers which is near and dear to our founder's heart as she grew in ballet classes. Typical clothing pieces include wrap tops, bodysuits, ballet flats, leg warmers, and lots of tulle and mini wrap skirts. Icons past and present of this trend include Carrie Bradshaw in her white tulle skirt, and pink tank top, and Audrey Hepburn with her signature ballet flats. We have even already seen designers like Miu Miu pairing leg warmers with ballet flats and Zimmermann's flowy garments from last NYFW.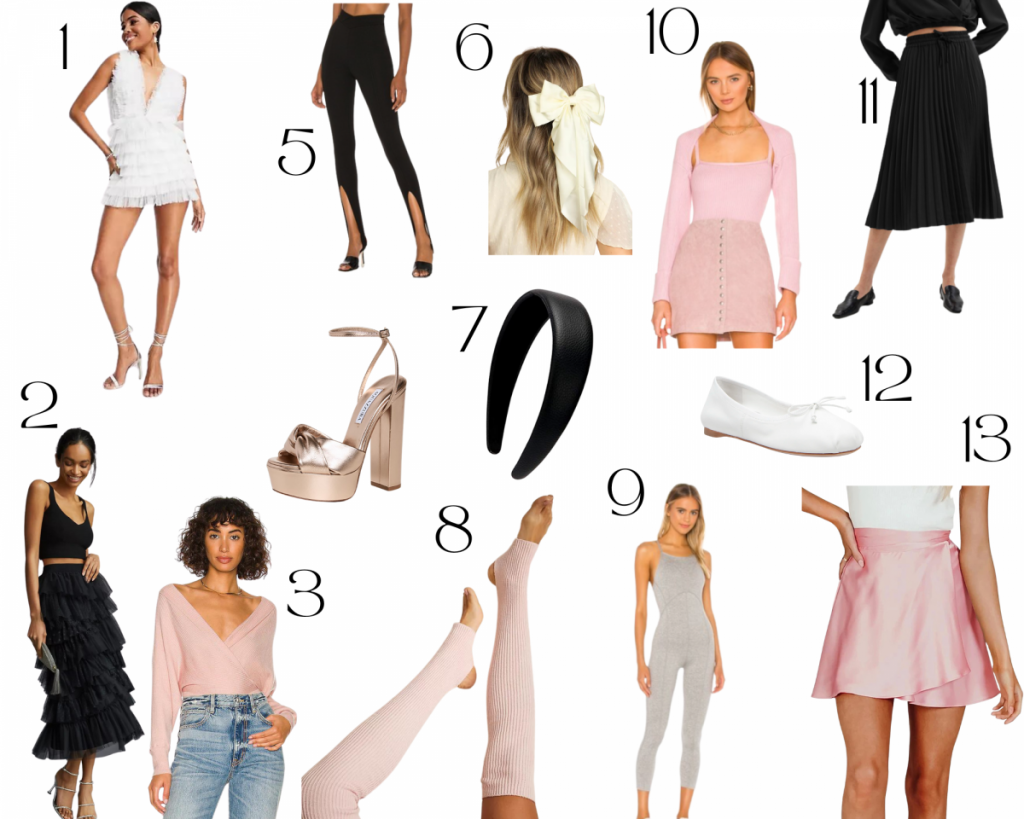 1//2//3//4//5//6//7//8//9//10//11//12//13
2. Head-to-toe leather
This will be one of the top trends for Fall 2022! From jackets to jumpsuits, and dresses, these pieces are timeless and look so chic when paired together. This trend is edgy yet minimalist and definitely pays homage to the '90s era. Designers like Valentino and Versace have had leather dresses stand out while top and skirt pairings + suits were seen at Fendi and Hermès. If you are looking to hop on the trend, must-have staples include leather blazers, day dresses, pants, long shorts, long and short skirts, and even vegan pieces.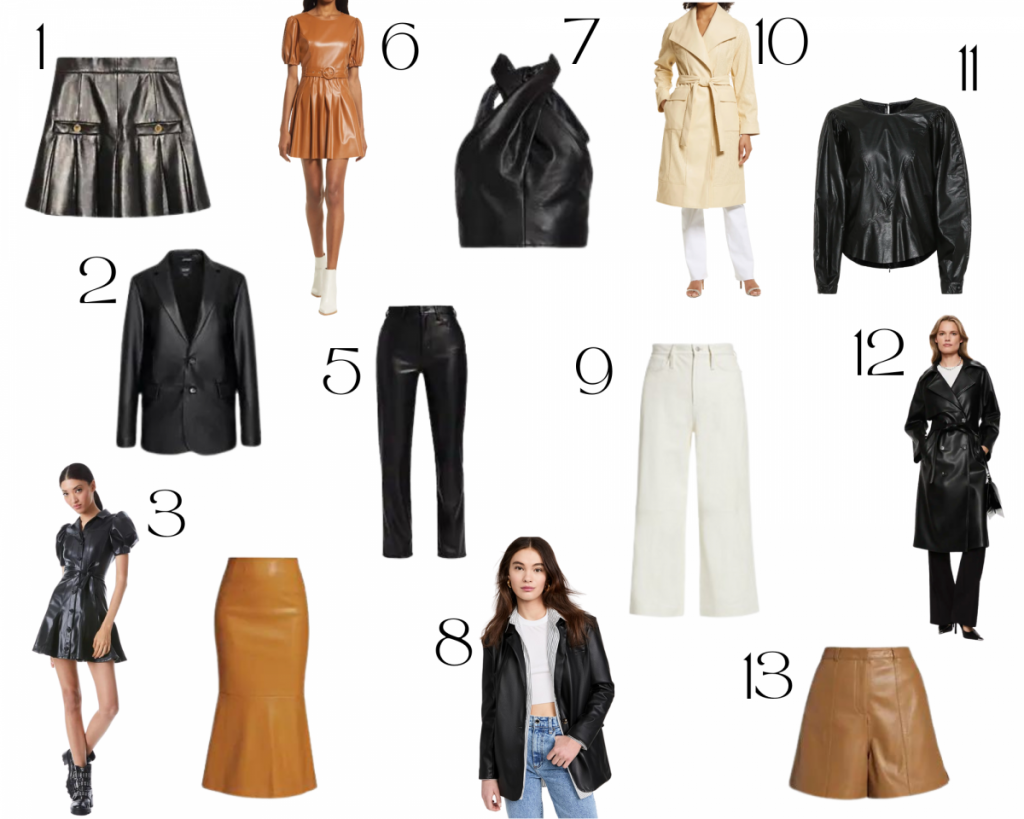 1//2//3//4//5//6//7//8//9//10//11//12//13
3. Corseted waists
Also one of the hottest trends for 2022, corseted waists is less clothing and more flesh with sexy cuts and exposed pelvis. Now, these corsets are not like the traditional corsets that you may be thinking of. These tops are meant for any body type and much more like a bustier top leaving you feeling sexy, empowered, and confident! Some may even say this trend has been sparked by popular shows Euphoria and Bridgerton with many styles including bright colors, edgy prints, and metallics. These tops can be paired with trousers, mini skirts, or as a part of a coordinated set.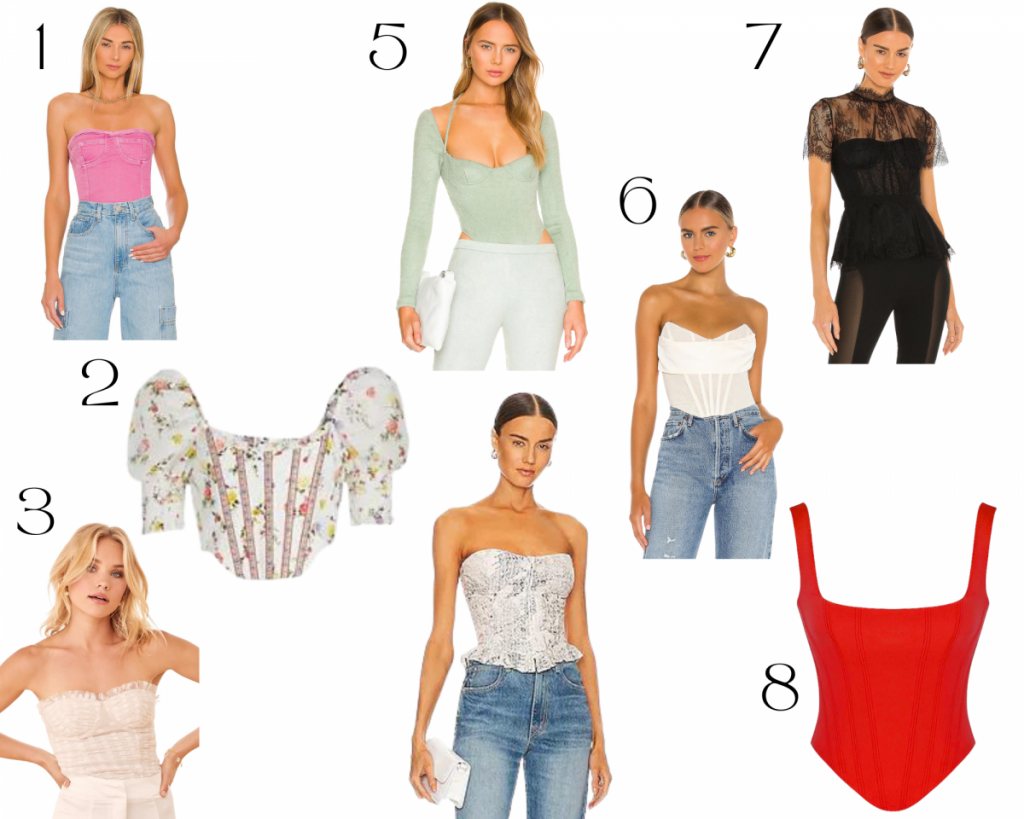 4. Oversized button-down
This staple has made a comeback this year and is so easy to style and dress up for an elevated look. Not only is it ultra comfortable, but you can style it in so many ways: tennis moment, country club chic, and even golf ready! The draw of this trend is nostalgia which makes it feel comfortable and easily accessible to all. To style these shirts, you can pair them with your favorite mini skirt, leggings, baggy jeans, or coordinating bottoms to make it look like a matching set.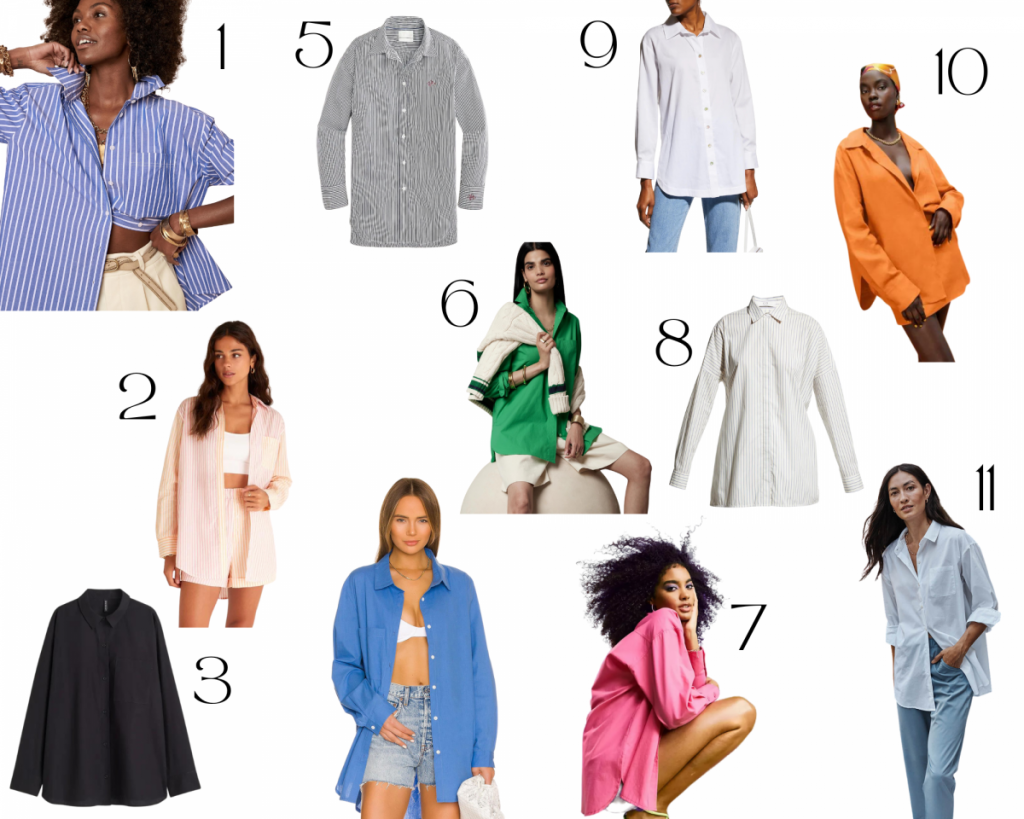 1//2//3//4//5//6//7//8//9//10//11
5. Strappy heels (laced up heels) 
This trend may not be groundbreaking or very new, but the way designers are iterating them is absolutely amazing! We have seen everything from fur to intricate and odd-shaped heel details. As we have seen skirts get shorter too, the straps are getting longer on these shoes. Designers such as Blumarine and Staud have taken on the trend with nostalgic butterfly sandals and knee-high styles. Also, just because fall is right around the corner, does not mean you have to stop wearing these shoes. You can transition your summer looks to fall by pairing them with a chunky bag and cardigan or jacket.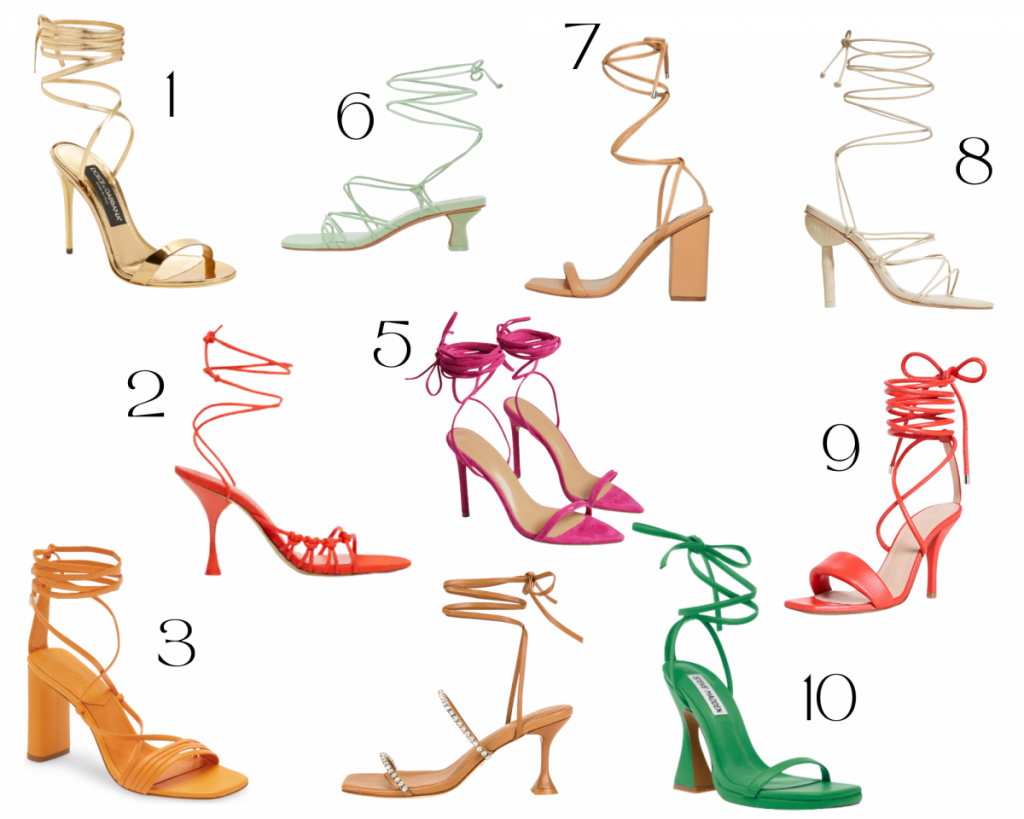 6. Fur accessories
Fur is all the rage this fall. Now, of course, it does not have to be real fur, but adding a little to your looks will go a long way. We have already seen fur be incorporated in everything from shoes to scarves, and bags. In particular, we have already seen lots of furry hats from designers like Fendi and Marni. Although this trend may be high-fashion, other retailers are coming out with their own faux-fur and shearling versions for those not looking to spend $100+ on this style.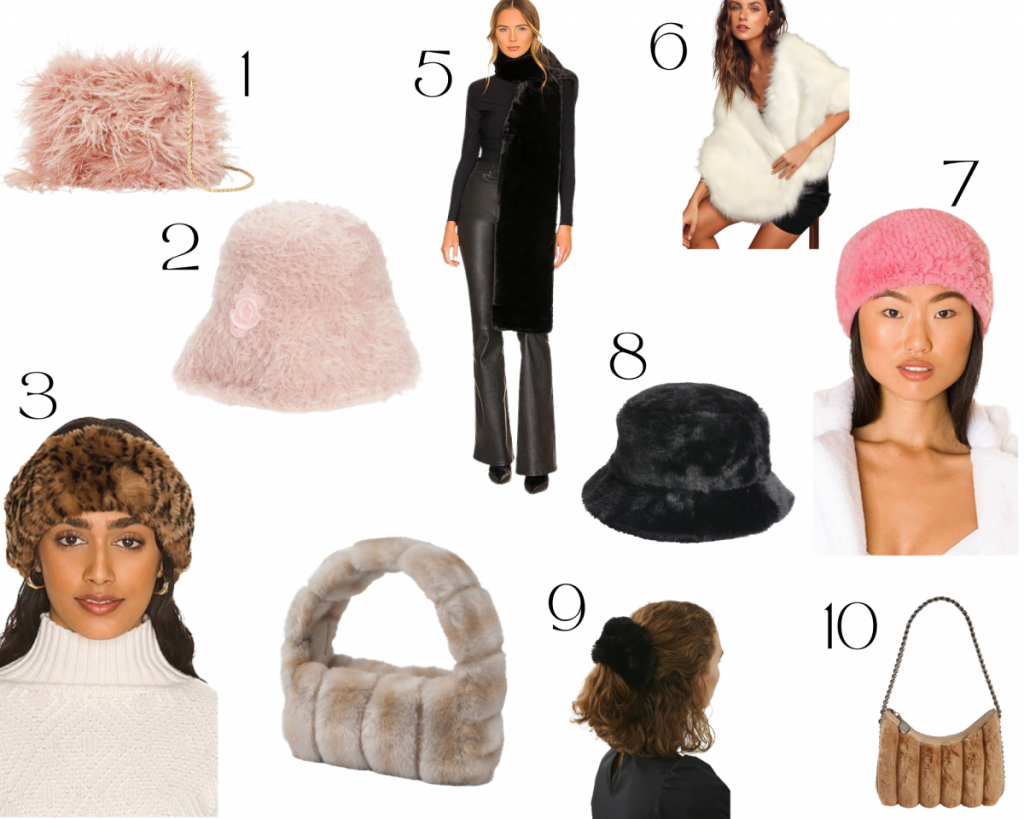 7. Cozy coats
Winter will be here sooner or later and it's time to start thinking about coats. This season, we will see puffers and fur in new ways. Of course, you want your coat to be functional, but who doesn't also like to be on trend while staying warm? Some of the top styles we expect to see are quilted fabric, trench coats, plaid, camel-colored, and shearling material. There is also a mix of long and short styles to fit your preference and needs depending on where you live.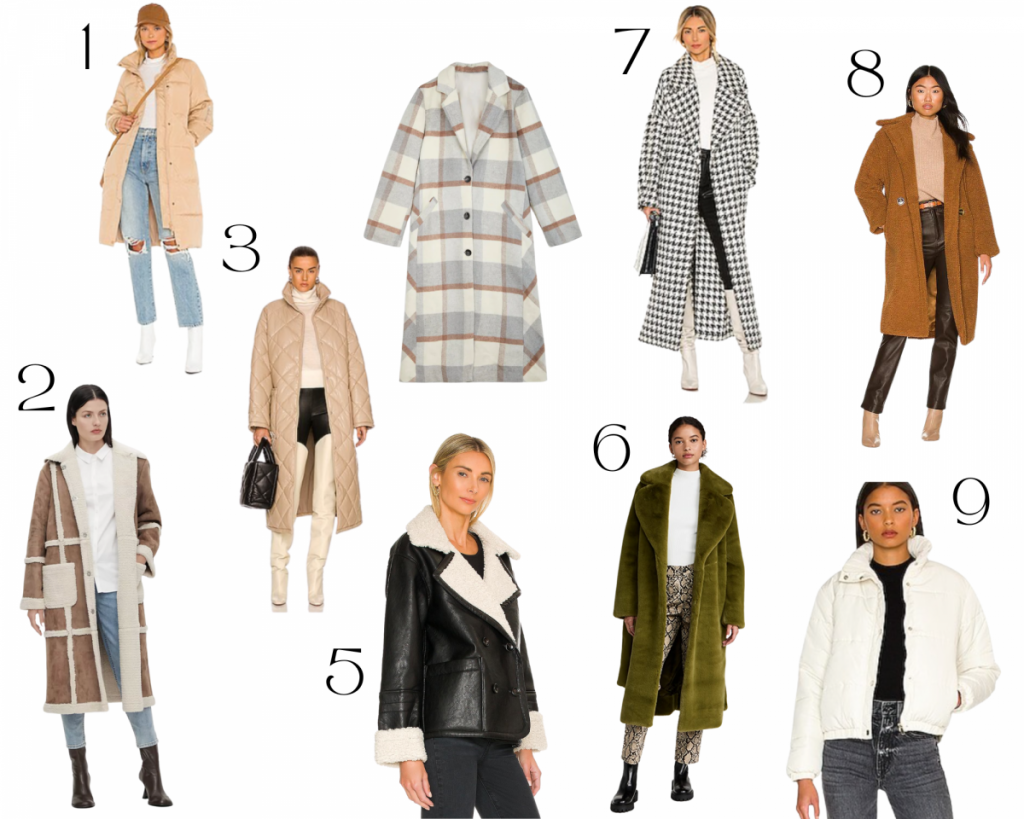 8. XL Totes
No longer do the itty bitty bags reign. The XL totes are back in style and ready to take over! Brands like Chanel and Telfar have already incorporated this trend into their collections. This change may be controversial to some, but for working moms like myself, I am loving that this style is back, even if it means I have to dig through my purse a little longer to find what I need.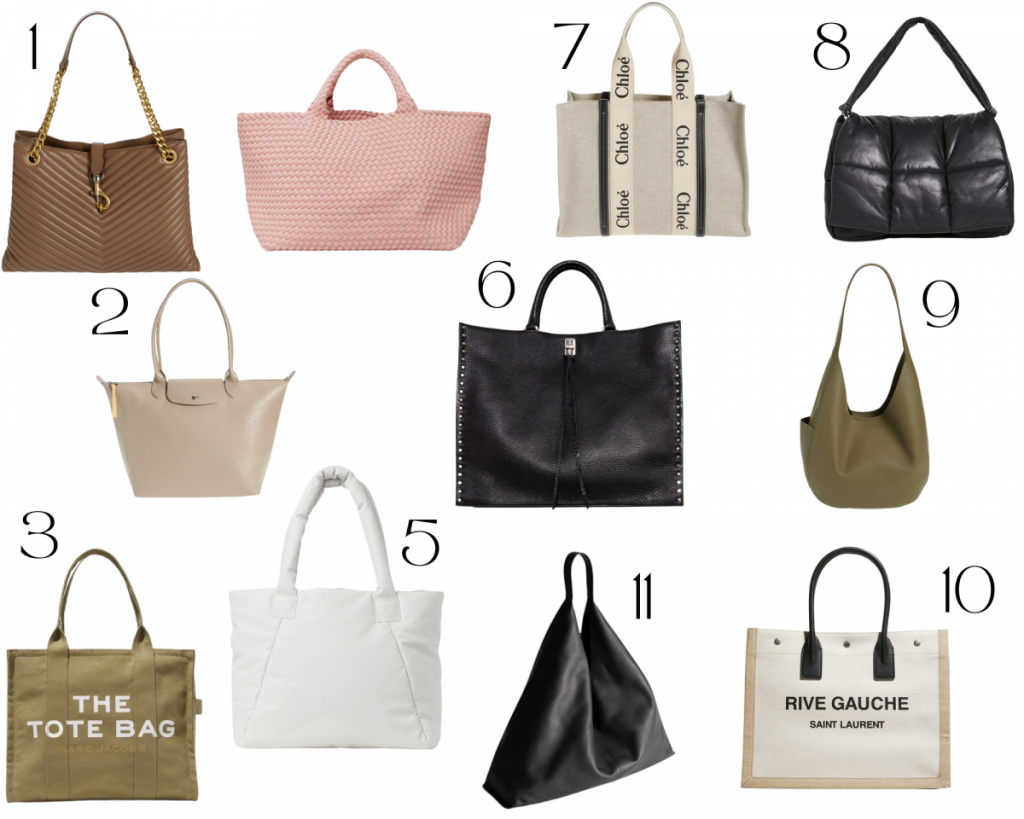 9. Barbie Core
Some are saying this trend is replacing the "coastal grandmother," but as a fellow enthusiast of all thing pink, I am all for it! Influenced by the Barbie film that is due to release in 2023, pink has emerged as one of the hottest colors for 2022. The color trend is claimed to come from Valentino's Fall 2022 show and given the name Valentino Pink PP (PP for the creative director Pierpaolo Piccoli). Now, how can you hop on the trend? Of course, wear pink, and the brighter the hue the better! Silhouettes and details include latex, fit-and-flare moments, sparkles, pump block heels, and fluorescent accessories.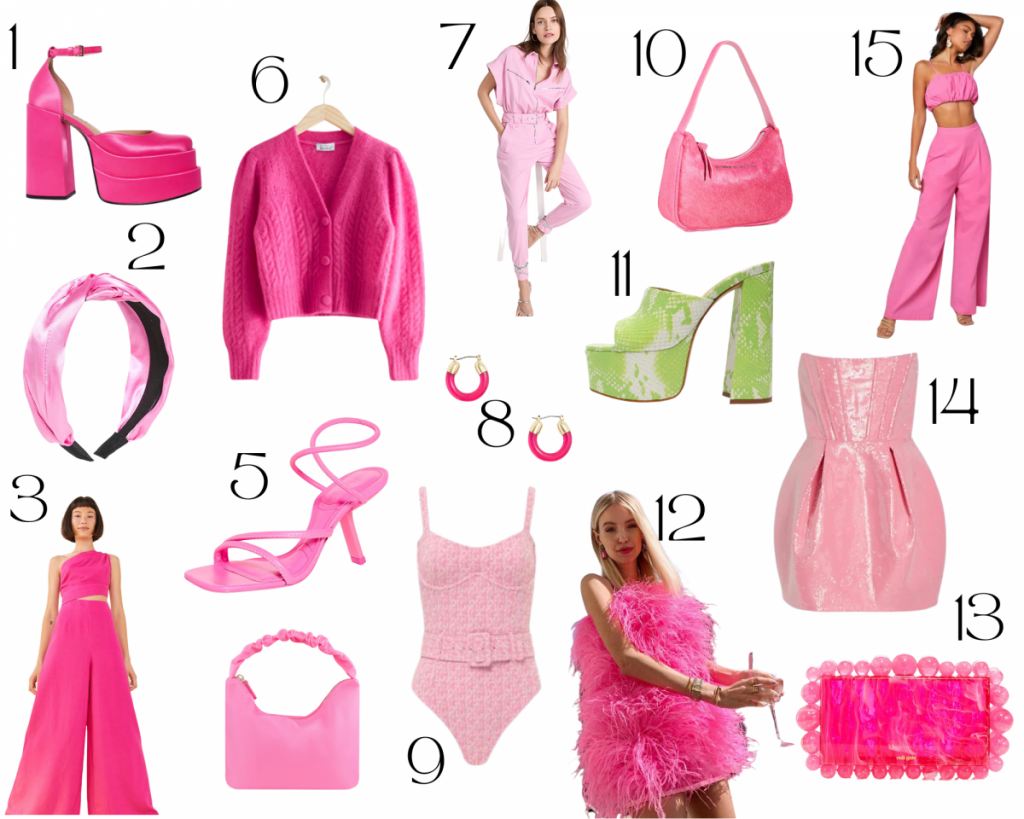 1//2//3//4//5//6//7//8//9//10//11//12//13//14//15
10. Sheer
Yes, I know, sheer is a risqué one and even I may have some trouble getting behind this one. However, sheer clothing has already been seen for Spring 2022 and will be a trend for Fall 2022. Designer styles have included floor length, body revealing gowns, and separates all made with silk organza, silk-tulle, and mesh fabrics. Whether you are looking for a top, dress, pants, or bodysuit, there are varying styles and levels of sheerness for every comfort level.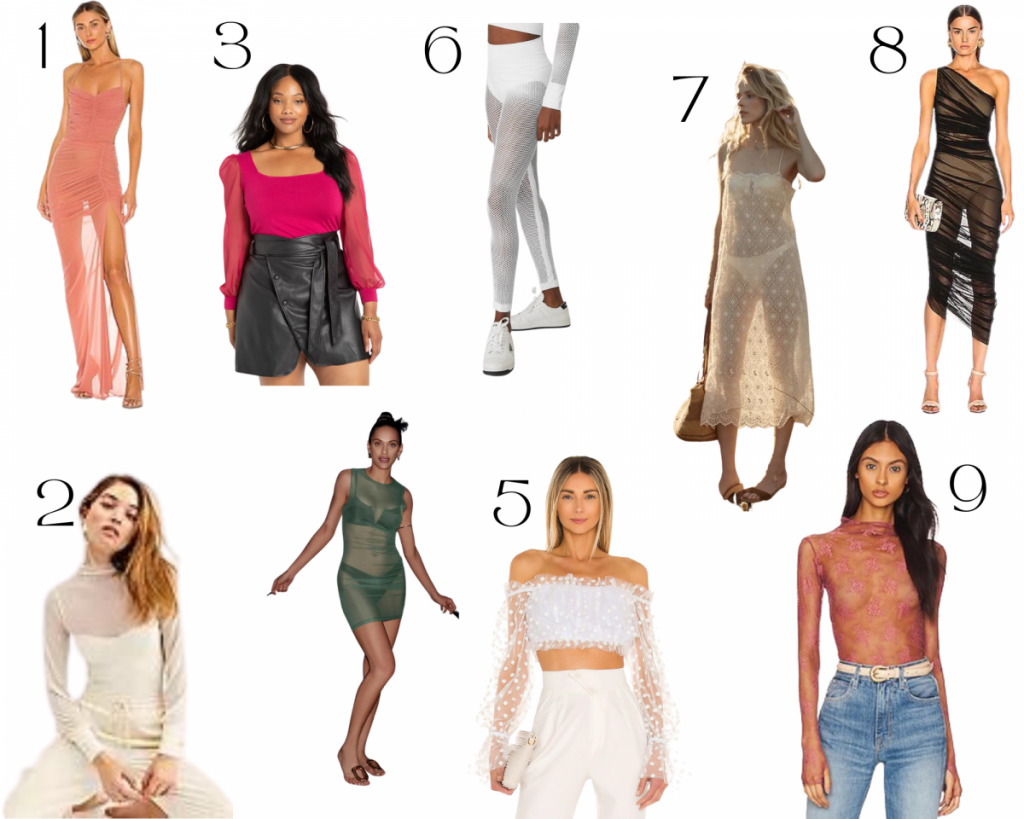 Xx, Margaux