If you're anything like me, then one of the things you really hate most about "the new normal" is not being able to host your friends. I miss finding excuses to gather people and celebrate life.
It's been soo long since I've seen most of my friends, and let's be honest…who knows when that will change. So when my former pageant sister stopped through Columbia on a work trip, I jumped at having her over for wine on my terrace.
As the sun set, we sipped rosè, ate wayyy too much Brie + caught up on the changes the last 6 months have brought our way! The entire evening was a such delight and made me realize how much I missed those connections. But honestly it took us no time to finish an entire bottle!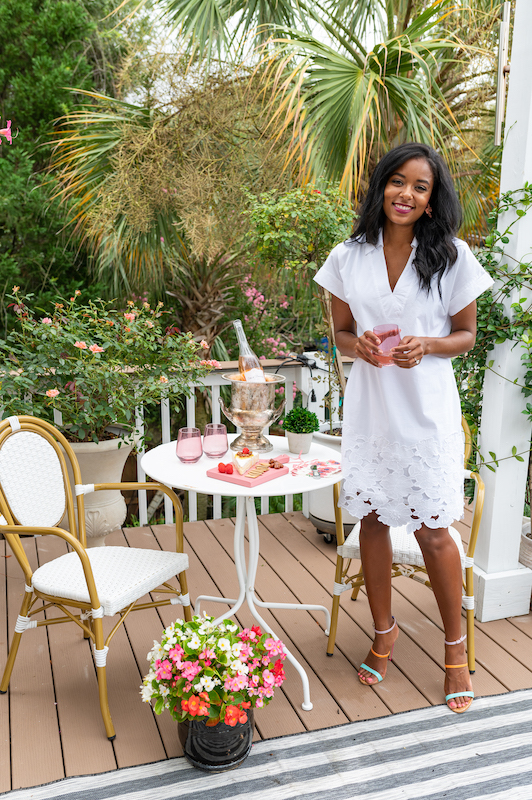 And I know we aren't the only ones that can finish a bottle of wine in like one conversation! In fact, one thing that sucks about hosting is having to pay for enough alcohol to keep everyone happy! Lol
That's why I was so happy to discover 90+ Cellars. For over 10 years, 90+ has been partnering with international acclaimed wineries + vineyards to private label their wine and sell it for less…MUCH less! They're offering the award winning wine from all over the world for nearly half the cost. Insane!
That evening on my terrace we enjoyed a bottle of Cotes de Provence rosè and I'd highlyyyy recommend it this summer, but here's a list of 10 bottles under $20 you can enjoy for happy hours to come!!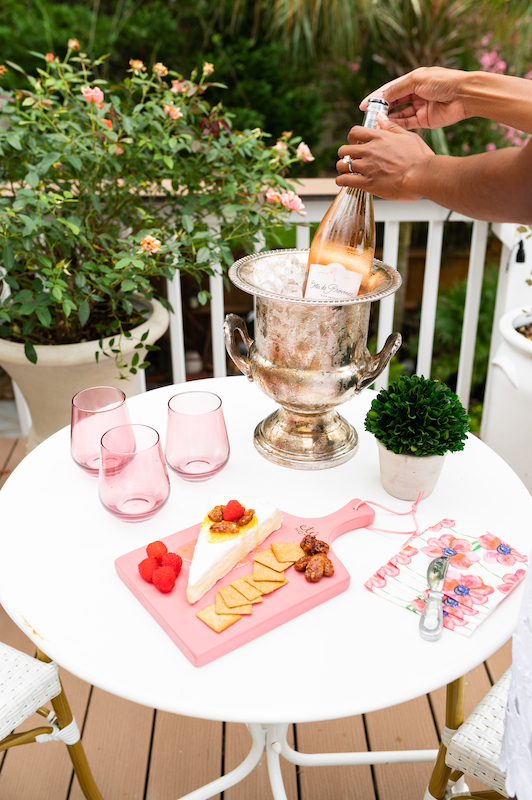 10 great wines under $20 // 90+ Cellars
Cotes de Provence Rosé // Provence, France // 2019 // {$17.99}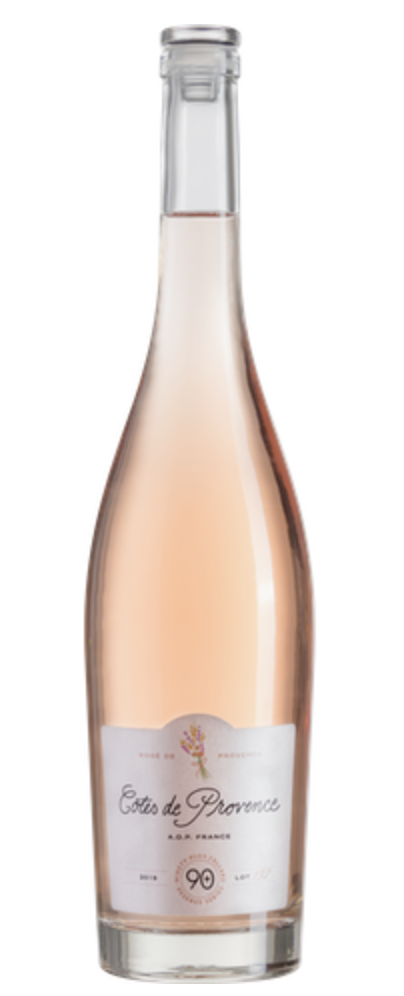 2. Organic Rosé // Languedoc A.O.C., France // 2019 // {$15.99}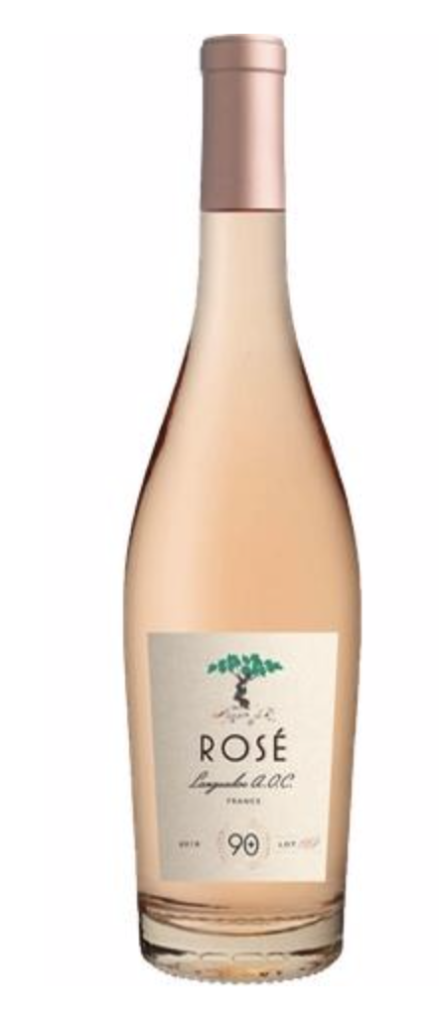 3. Prosecco // Italy // {$12.49}

4. Pinot Noir // Russian River Valley, California // 2018 // {$19.99}

5. Big Red Blend // Lodi, California // 2018 // {$12.49}

6. Sparkling Rosé // Italy // {$12.99}

7. Cabernet Sauvignon // Mendoza, Argentina // 2018 {$12.49}
8. Sauvignon Blanc // Coteaux du Giennois, France // 2018 // {$18.99}

9. Sauvignon Blanc // California // 2018 // {$12.49}

10. Boston Rosé // Languedoc, France // 2019 // {$14.99}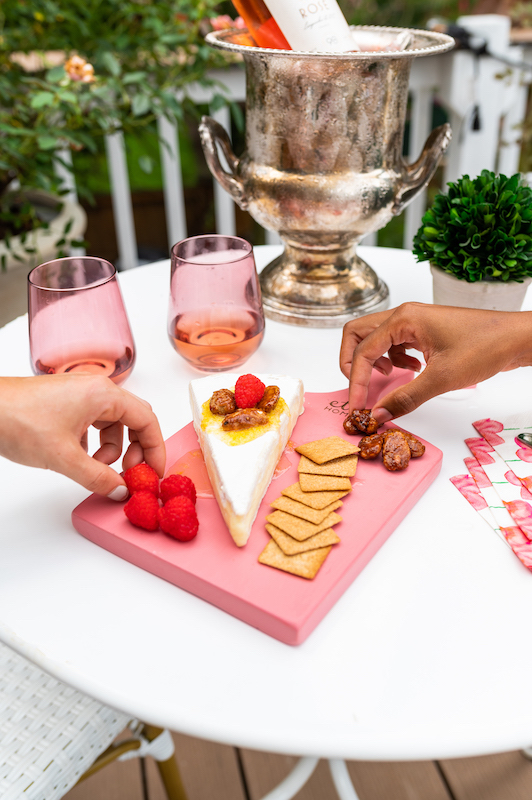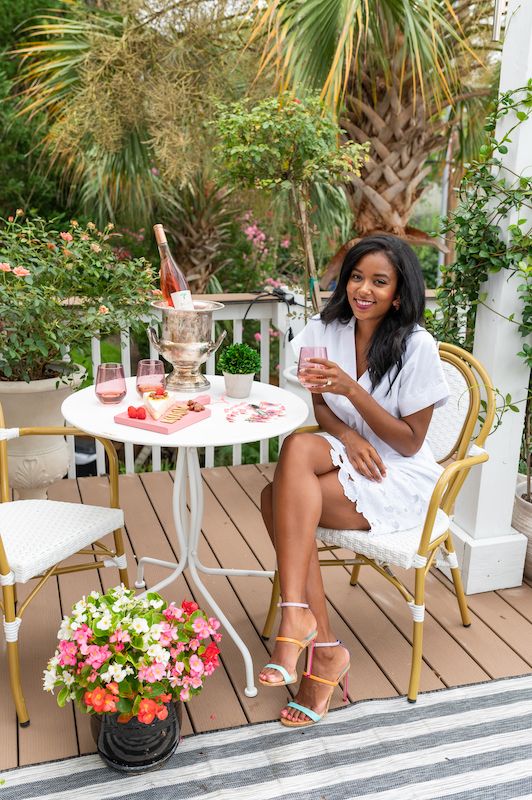 Dress: Pearl by Lela Rose // Wine Glasses: Estelle Colored Glass // Charcuterie Board: Etu Home