I recently received a welcomed challenge in my Instagram Inbox. The message read:
Hey Love, what are some recommendations for a gift with a $150 budget? I want something classic, yet tasteful, but have no ideas. Do you?
I'm honestly not the greatest gift giver. I can't tell you how many times I've been so focused on the gift being thoughtful + super meaningful that it ends up not being a great gift at all because it isn't useful…and in my opinion a gift is only as good as it is useful!
You want the gift to be something the recipient may not have known they needed, or even wanted, but after having it would purchase it again for themselves because it fit so effortlessly into their life. Bonus points if its something that makes them feel special every time they use it!
Usually when an important date or anniversary is nearing people will drop hints for things that they're really desiring. If the person you're shopping for is doing that…make life easier for yourself (and for them) and just purchase what they want!! There's a reason they're hinting and nothing would make them happier than to receive something they already want.
HOWEVER, if you know a classic, fashion-loving lady that loves pretty, girly things and she deserves something special but hasn't given any hints let me start by suggesting a gift card to a local spa for a massage or facial because EVERY girl would appreciate that. But if you want a tangible gift for her to unwrap… here are my recommendations for items that I personally use, love, and think would make a great gift:
1. Personalized stationary + notebooks
Nothing makes me feel more like a lady than writing on personal stationary and using my personalized agenda book. Something about it feels so elegant and I'm sure lots of women would agree. Papier has a gift set that I love! When we were in Florence, Italy I stumbled into Il Papiro, a fine paper company rooted in Tuscan tradition . They have a US shop located in Palm Beach that can ship nationwide. But if you're looking for a local designer to create something special, yet affordable definitely connect with Ashley over at Image to Impact!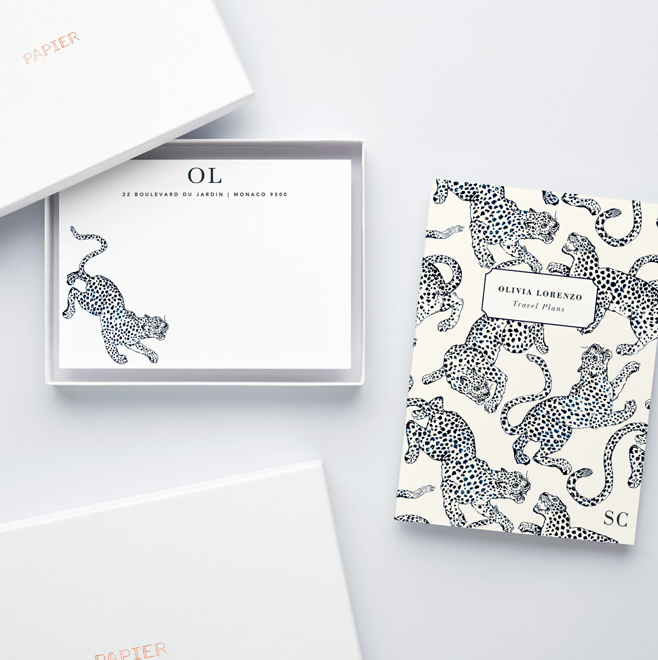 2. Fashionable set of Wine Glasses
Estelle Colored Glass is a line of luxury handblown glass that comes in a variety of pretty colors and is based out of Charleston, SC. An unexpected twist on a classic item makes this the perfect gift for the woman who loves to host dinner parties for 12, or just girls night with popcorn + good wine.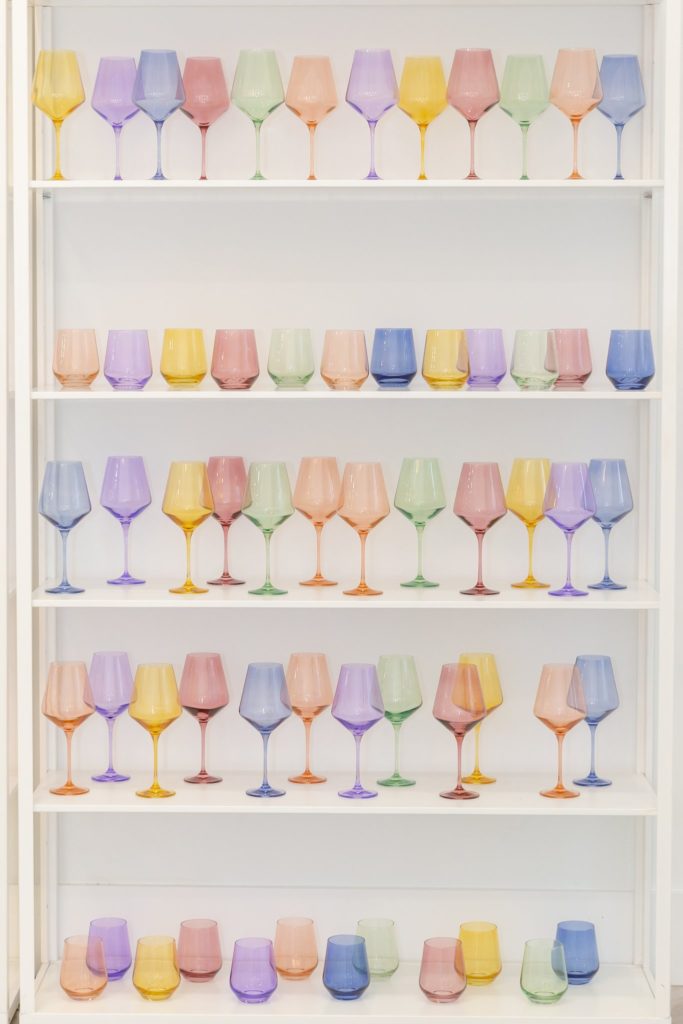 3. A Custom charm necklace
I think at some point every girl has owned at least one charm bracelet in her life. It was the perfect way to define yourself through your favorite animals, your dream vacations or your favorite fruit. It had a way of really telling a story of the persona wearing it. Well Hart Hagerty's charm necklaces has taken that classic trinket and updated it and made it a little more grown-up. Customize it with letters + charms to really represent the woman she's become!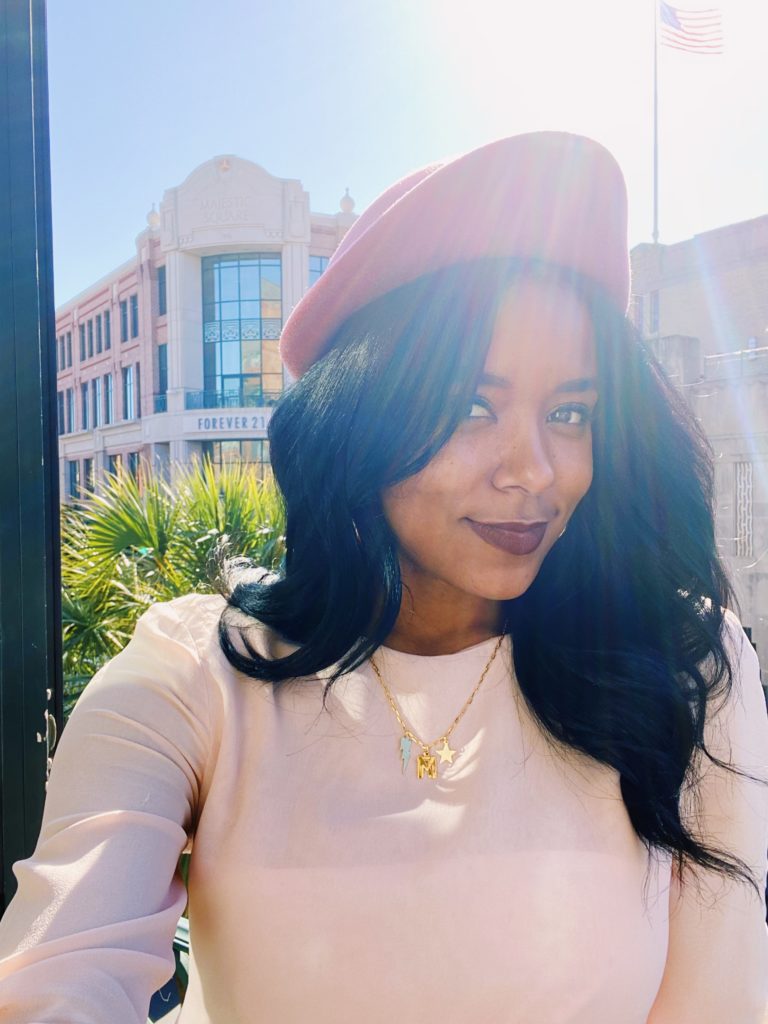 4. A mini set of Artis brushes.
If she wears makeup an Artis brush set is a MUST. It doesn't matter if she's a professional makeup artist, or someone that wears the bare minimum, she's going to consider these brushes pure luxury. They are sooo soft and the coverage they help create with minimal product is kind of shocking! I'm always stunned at how smooth my skin looks after using these brushes to apply But the best part is they work with creams + powders and with skin care products as well! So she'll find plenty of ways to use these brushes. A little over the $150 budget but if you use code PINCKNEY30 you can save 30% 🙂
5. An Amazon Echo Show
I use my Amazon Echo Show daily to check the weather, create lists or reminders, ask random questions about facts, order things, and even discover + save new recipes. It's one of those things that I couldn't imagine needing, but now don't know how I'd ever lived without it!! "Alexa, what's the weather in Charleston?"