Like most metropolitan cities, you could spend weeks in Havana and still not scratch the surface of what it has to offer. But if you only have a short amount of time in the city (like I did), here are the 13 things I think you have to do to get the full Cuban experience.
1. Ride down El Malecón in a cool, vintage taxi!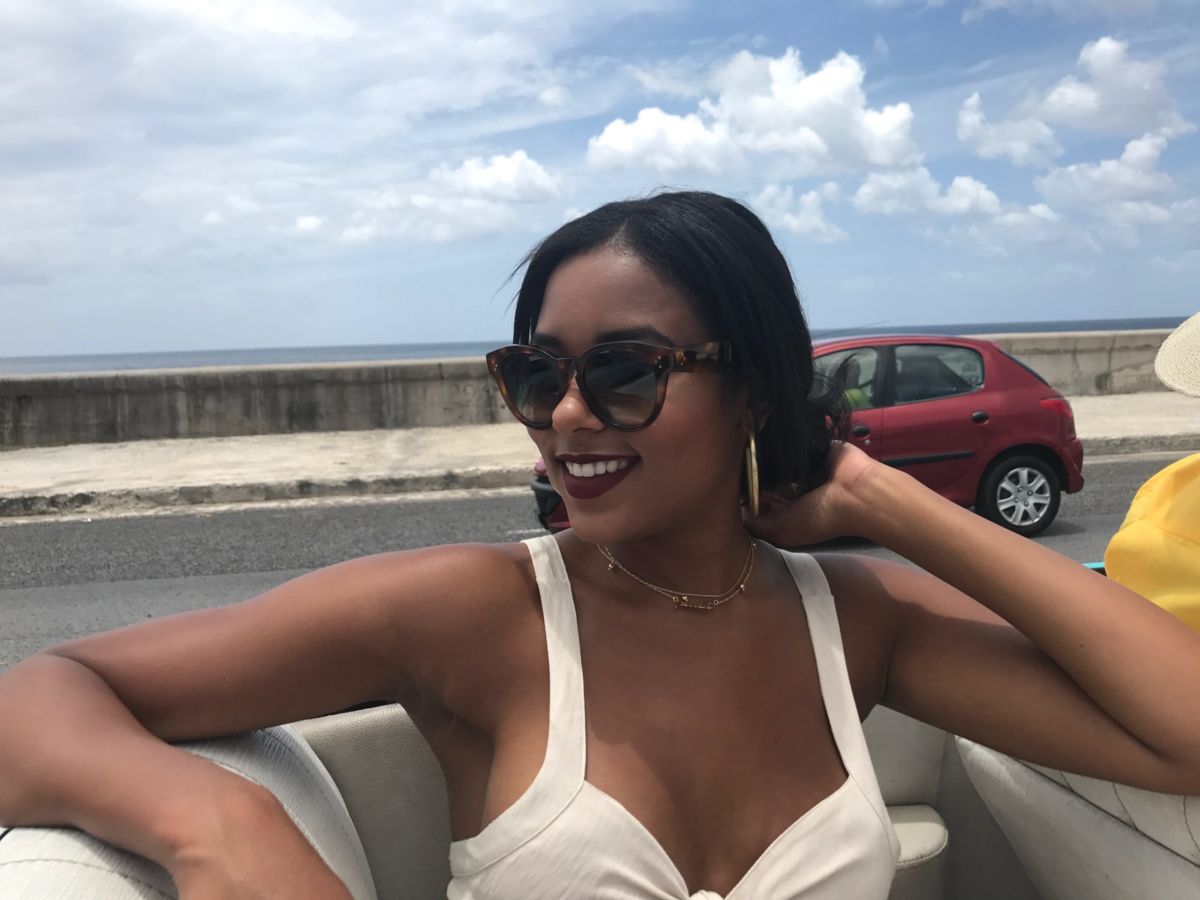 You can't go all the way to Havana and not jump into one of the iconic American muscle cars! The city is filled with them. I knew that before I arrived and was still taken aback by how many there truly are. Most of the vintage cars you'll see are taxis. But the great thing is that rides in them are no more expensive than rides in any other taxi. Its worthing noting that most of these vintage cars don't have AC, so I wouldn't recommend taking one if you're going long distances (like getting to/from the airport or taking a day trip). My favorite road to ride down in one of these vintage taxis was on El Malecón (a road that stretches down the coast of the Caribbean Sea). There was no better feeling than feeling the wind breeze across your face on an unbearably HOT day, while you overlooked the bright blue sea.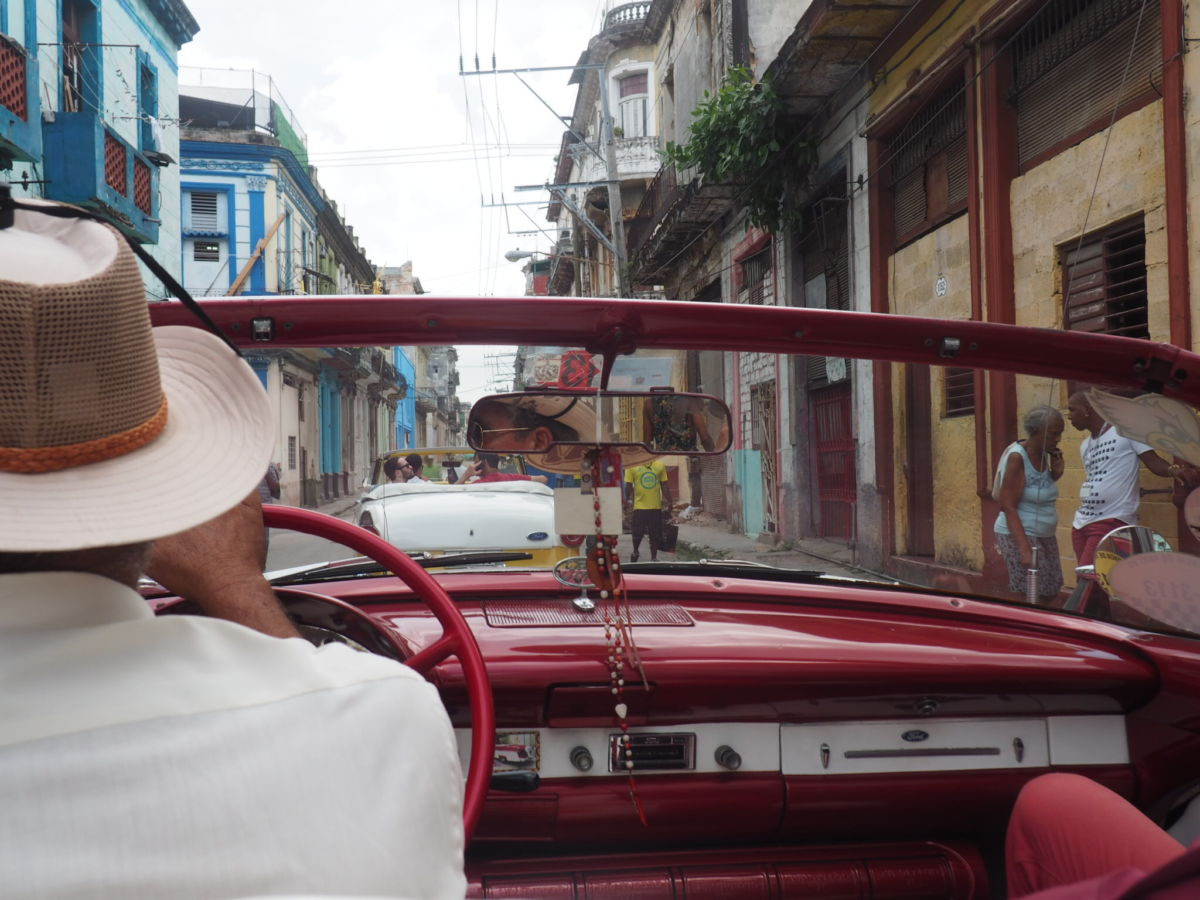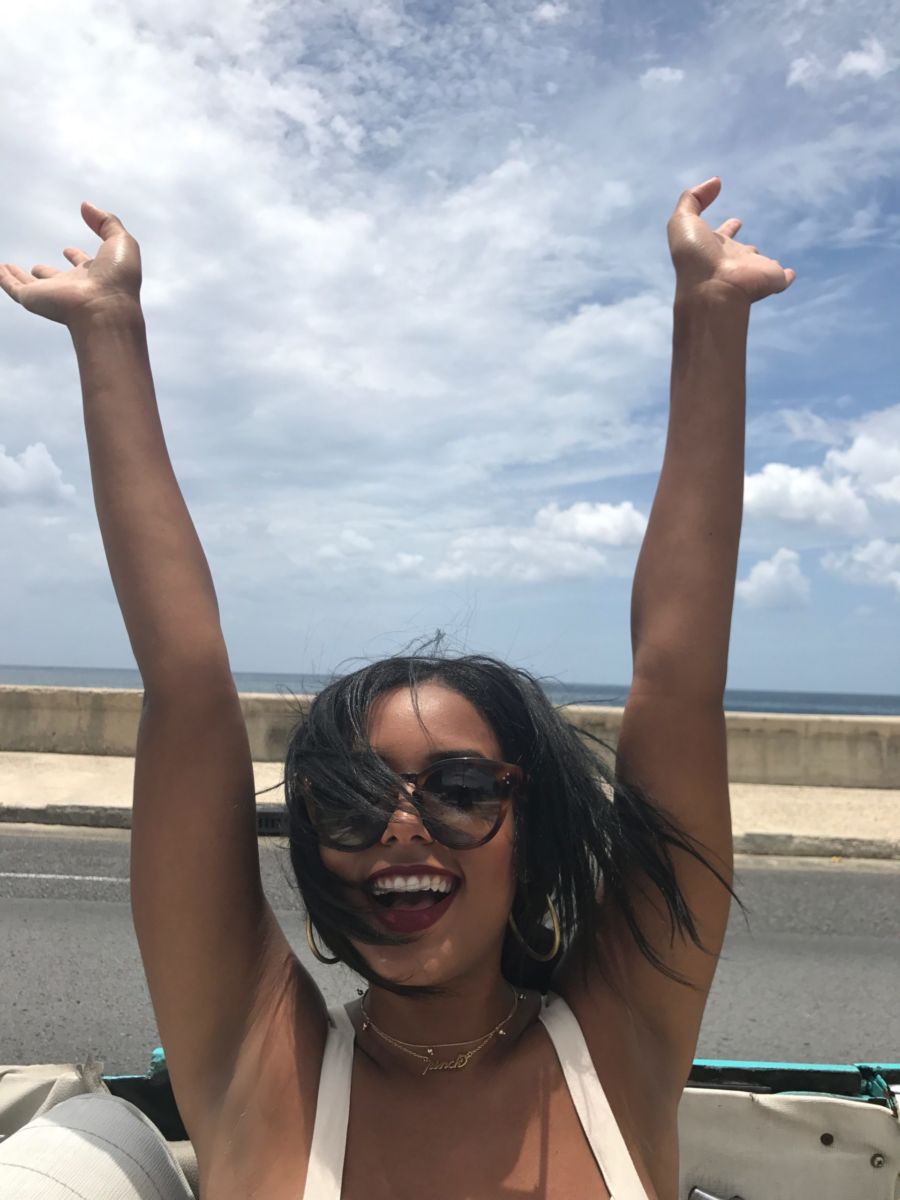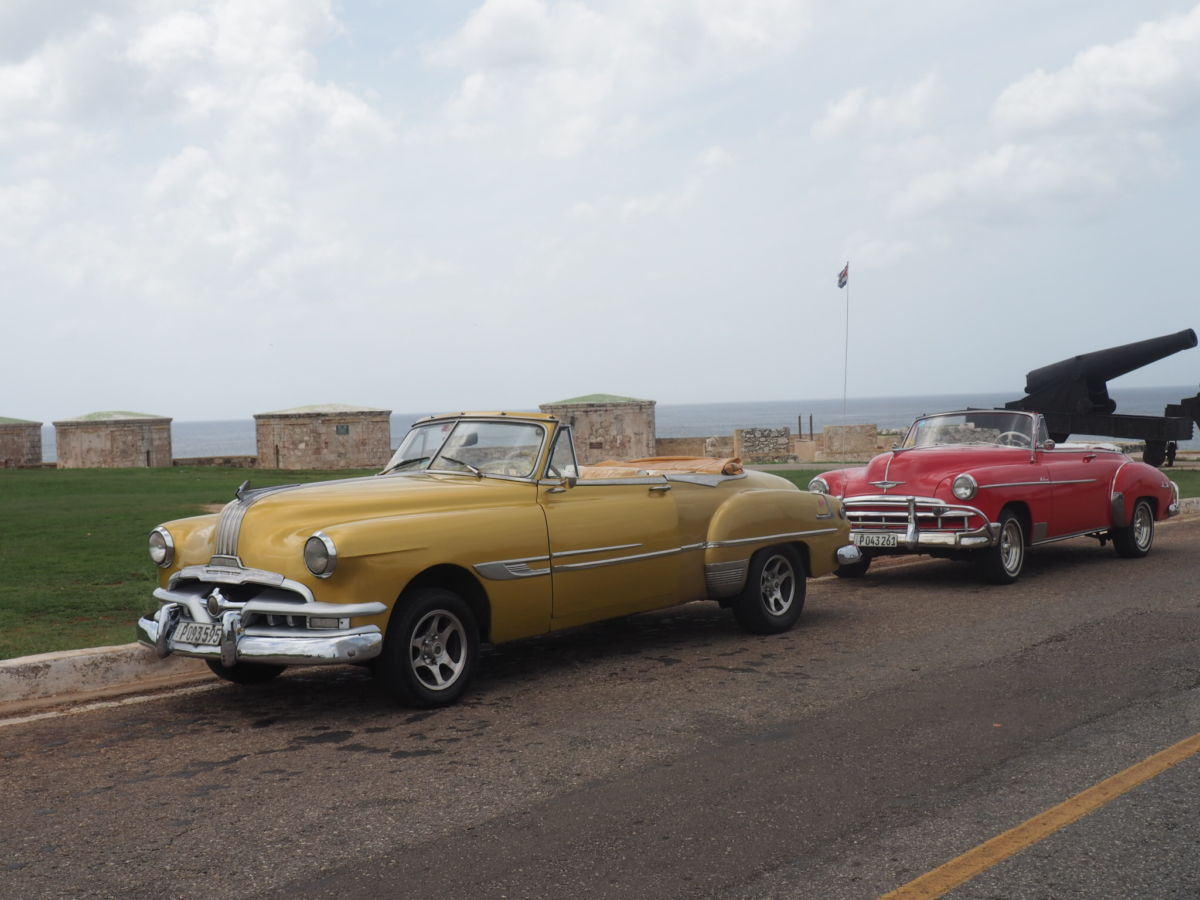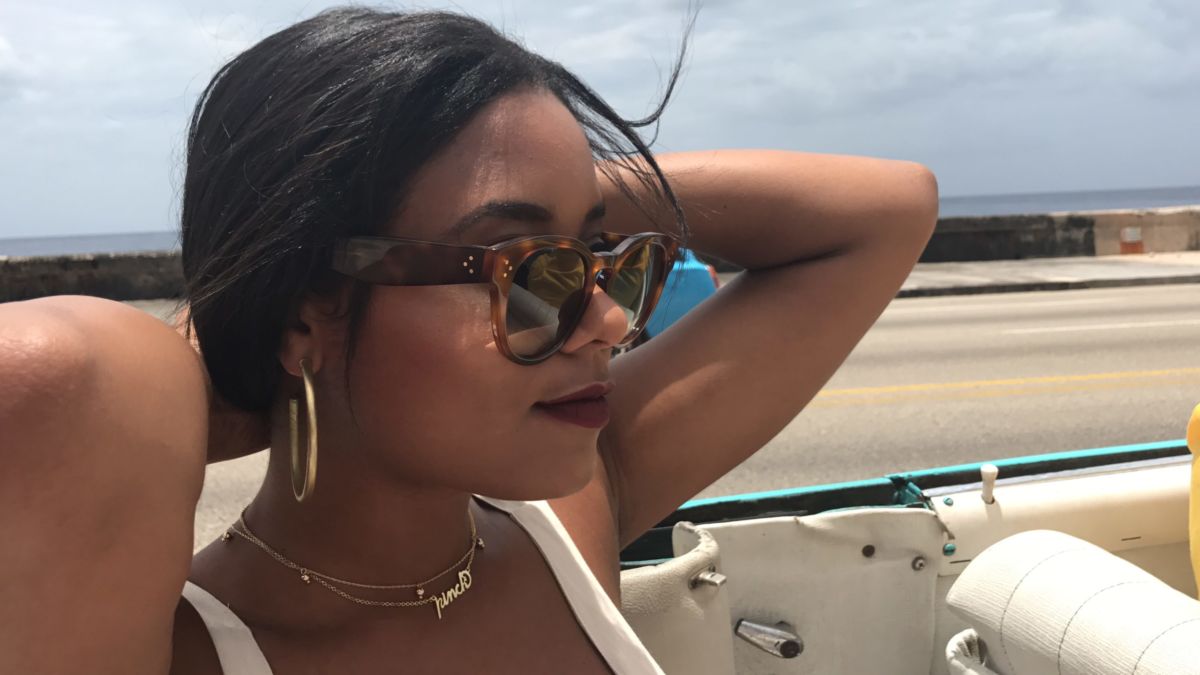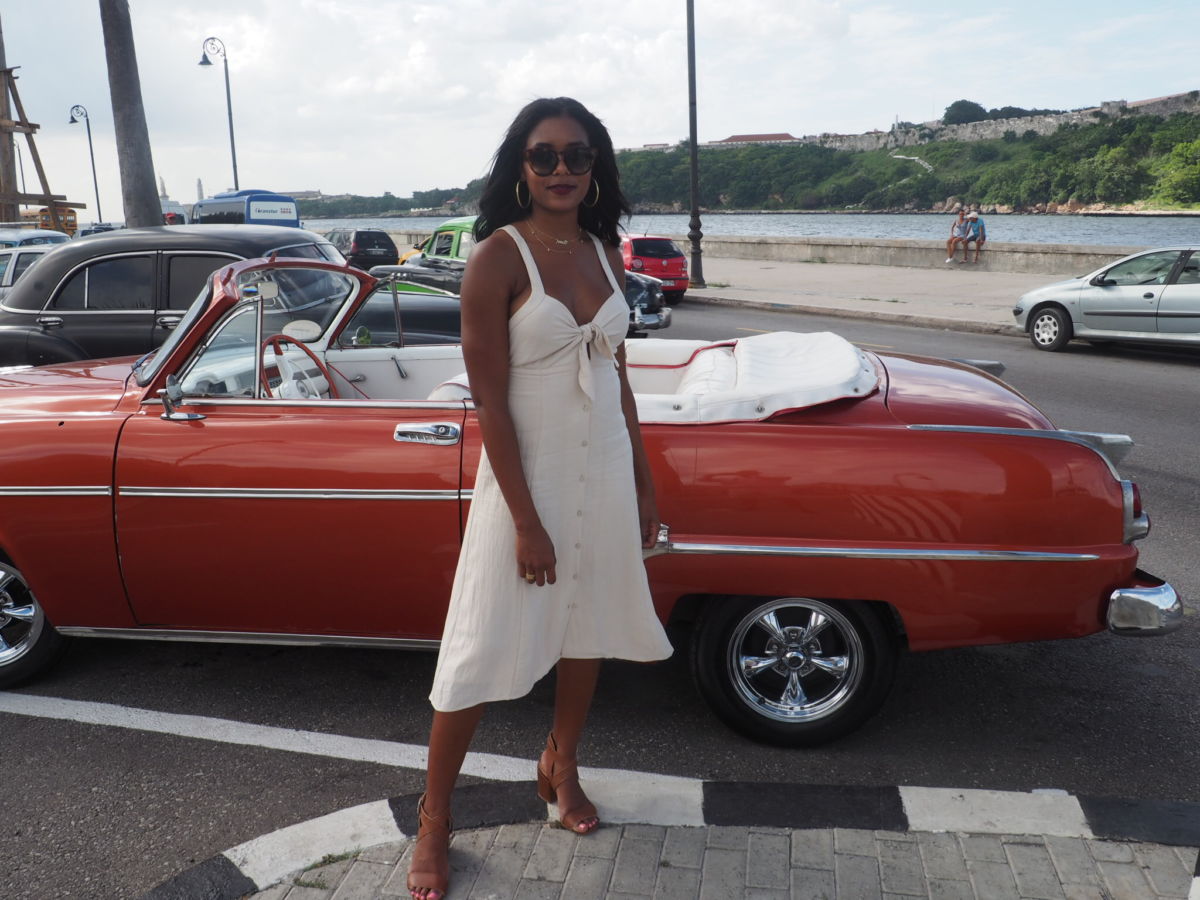 2. Visit the San Jose Market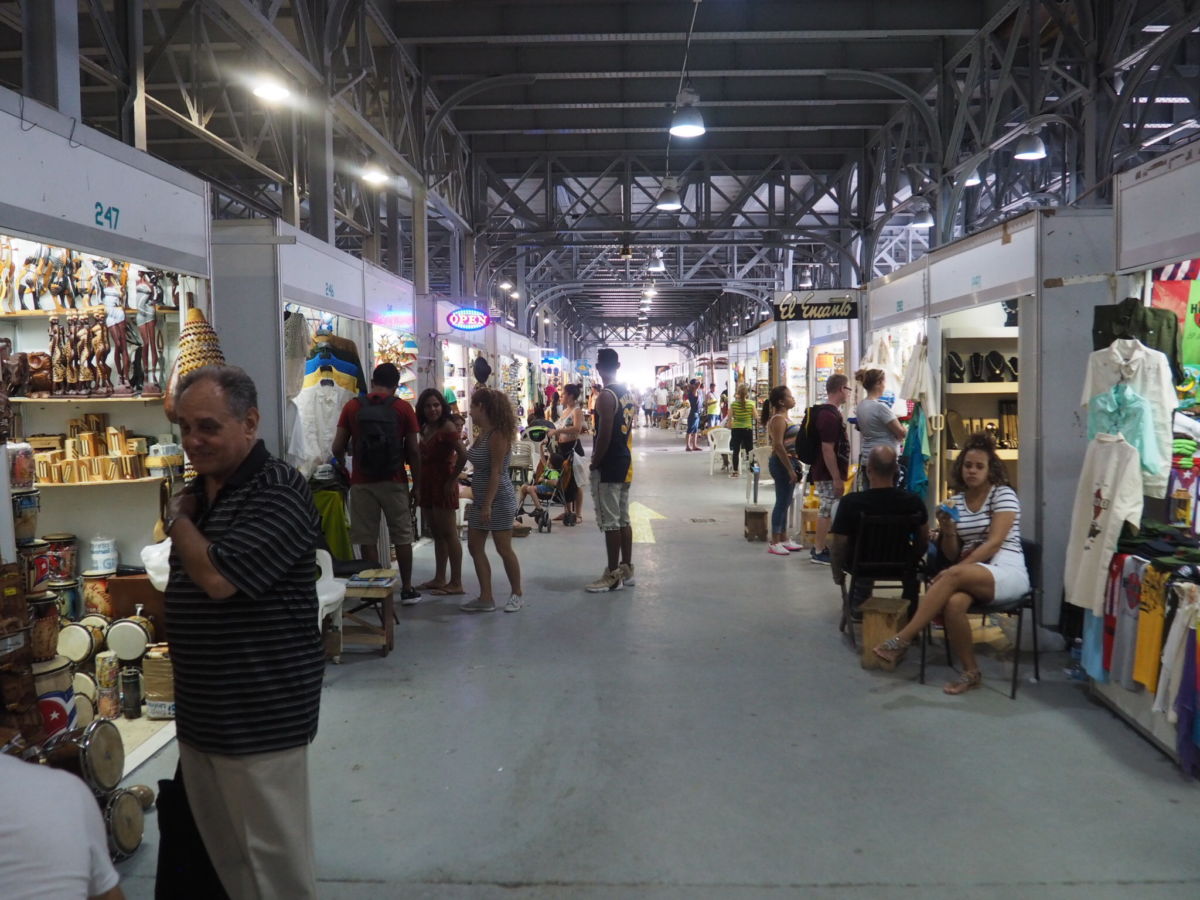 I love finding local merchants whenever I visit somewhere new! In Havana I really enjoyed shopping at the San Jose Market–located close to the Havana Harbor in Old Havana. Its a large warehouse-sized building filled with locals selling goods. You'll find everything from original artwork (I snagged a super cool piece I plan to frame and hang), handmade straw hats for as low as 5 CUC, and even souvenirs –like handcrafted wooden vintage cars. There is so much to see there so things can get a bit overwhelming, but you cannot leave the market without grabbing a piña colada inside a fresh pineapple for 3 CUC…yes, you read that correctly–THREE CUC. Andddd you get to keep the pineapple chucks that they take out to create the cup. Not only is it delicious, its pretty strong. It was the cheapest buzz I've ever had!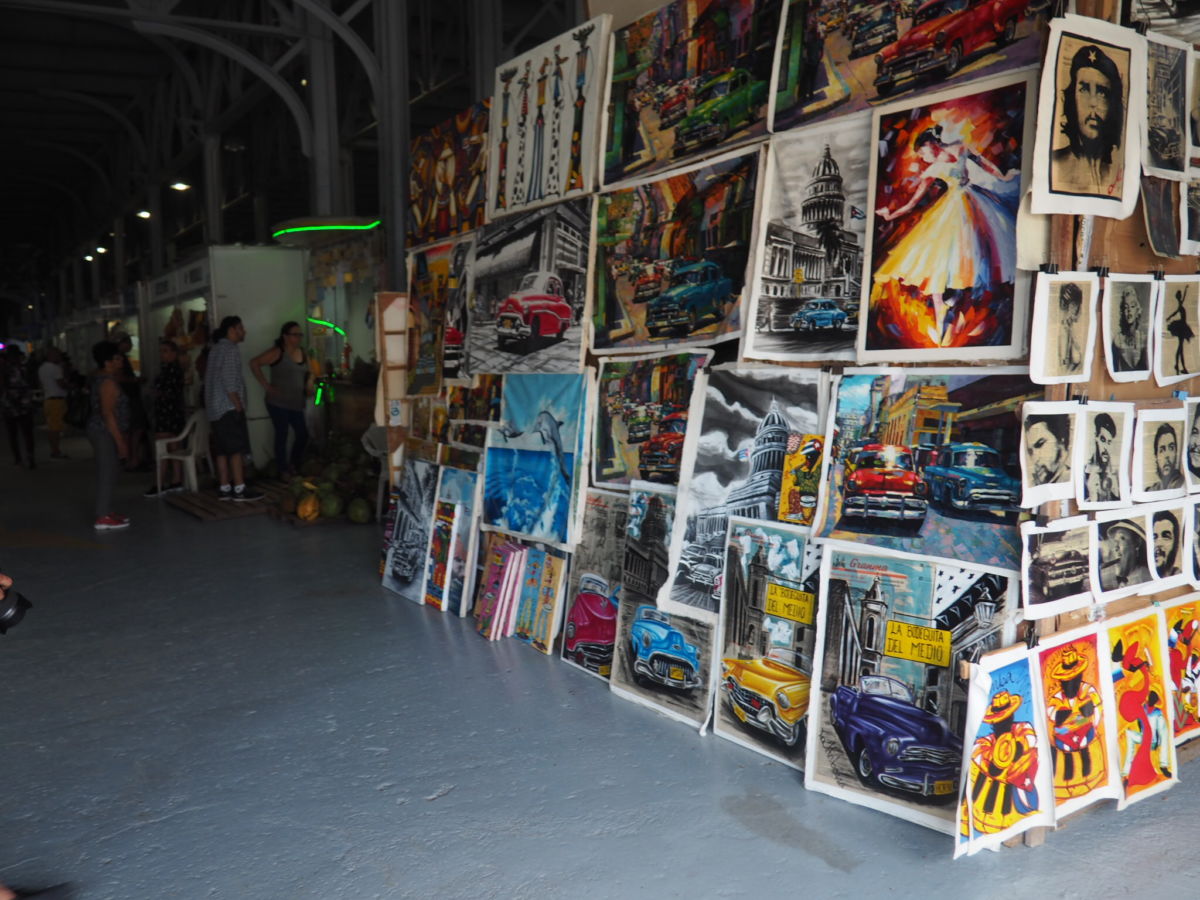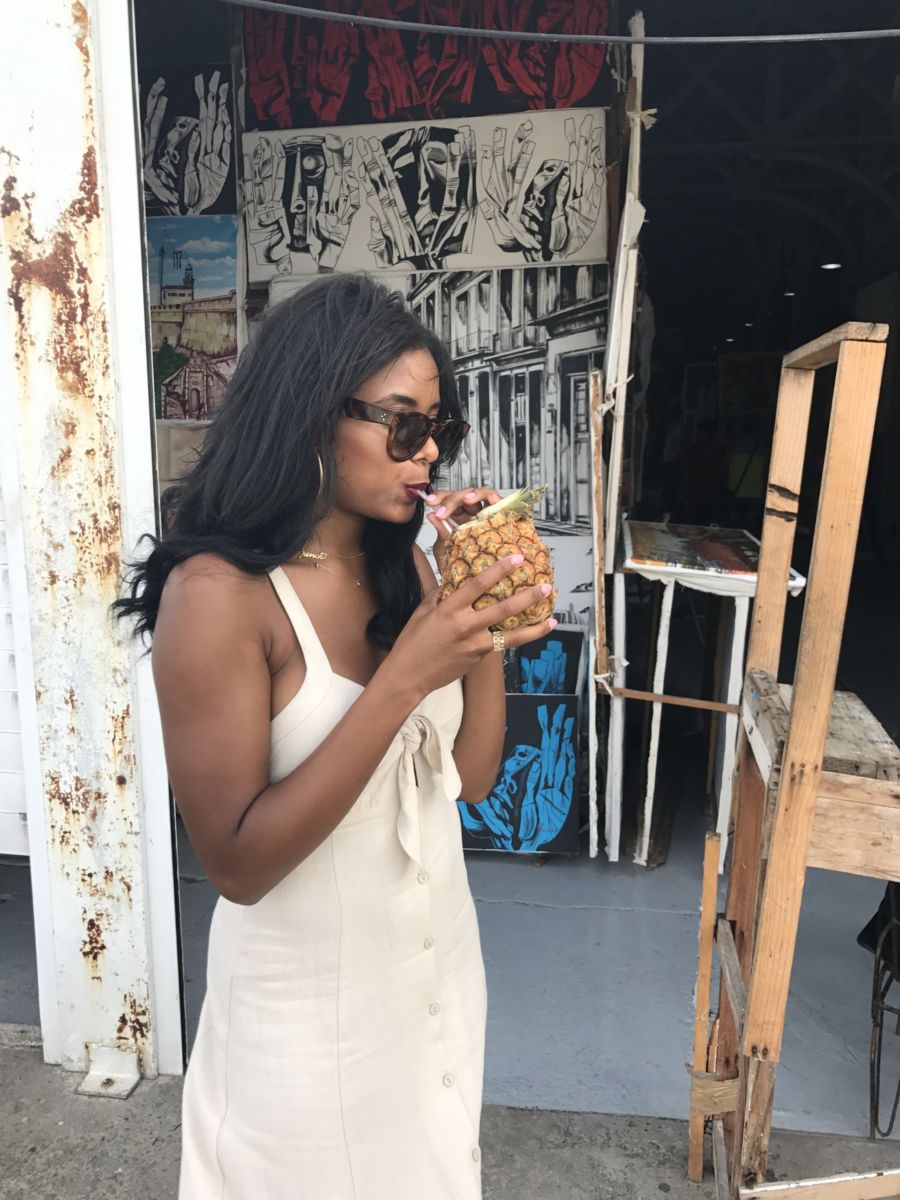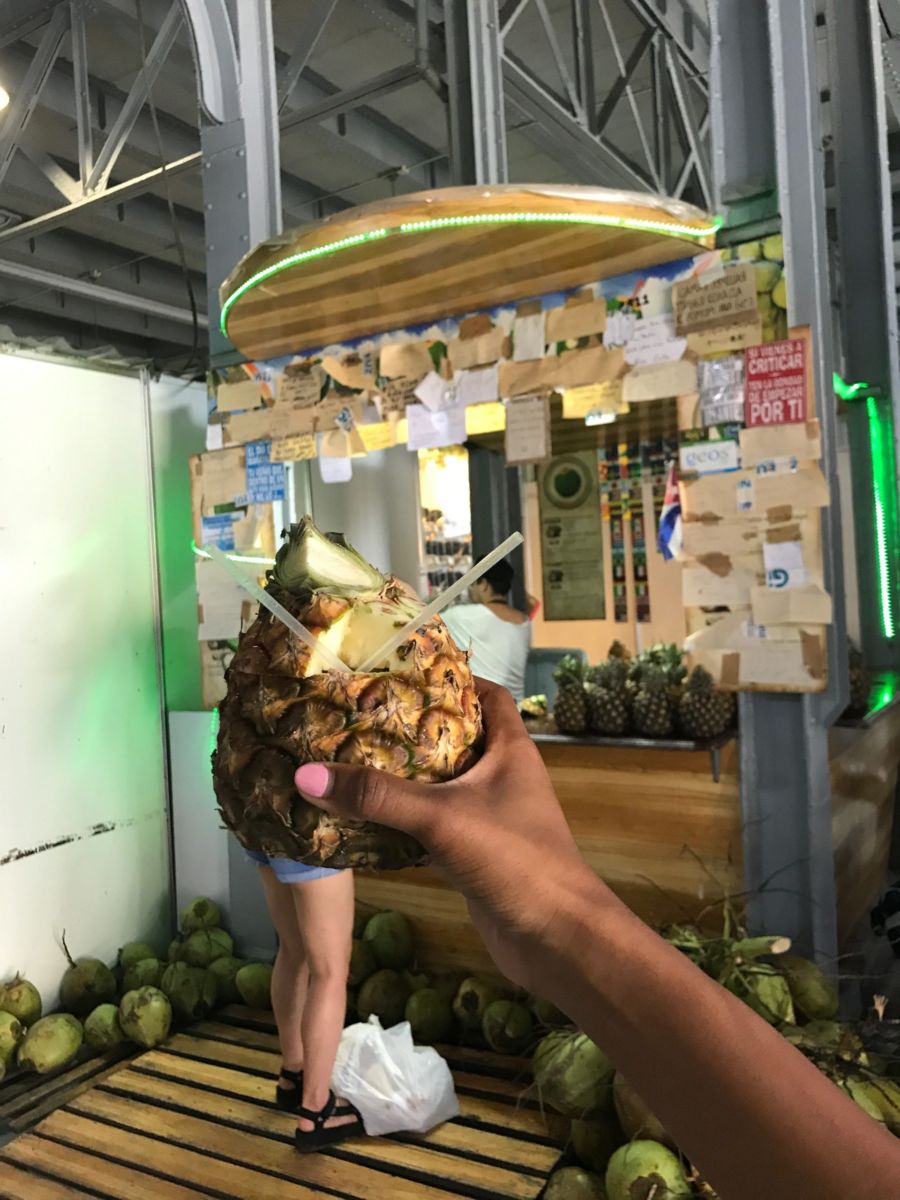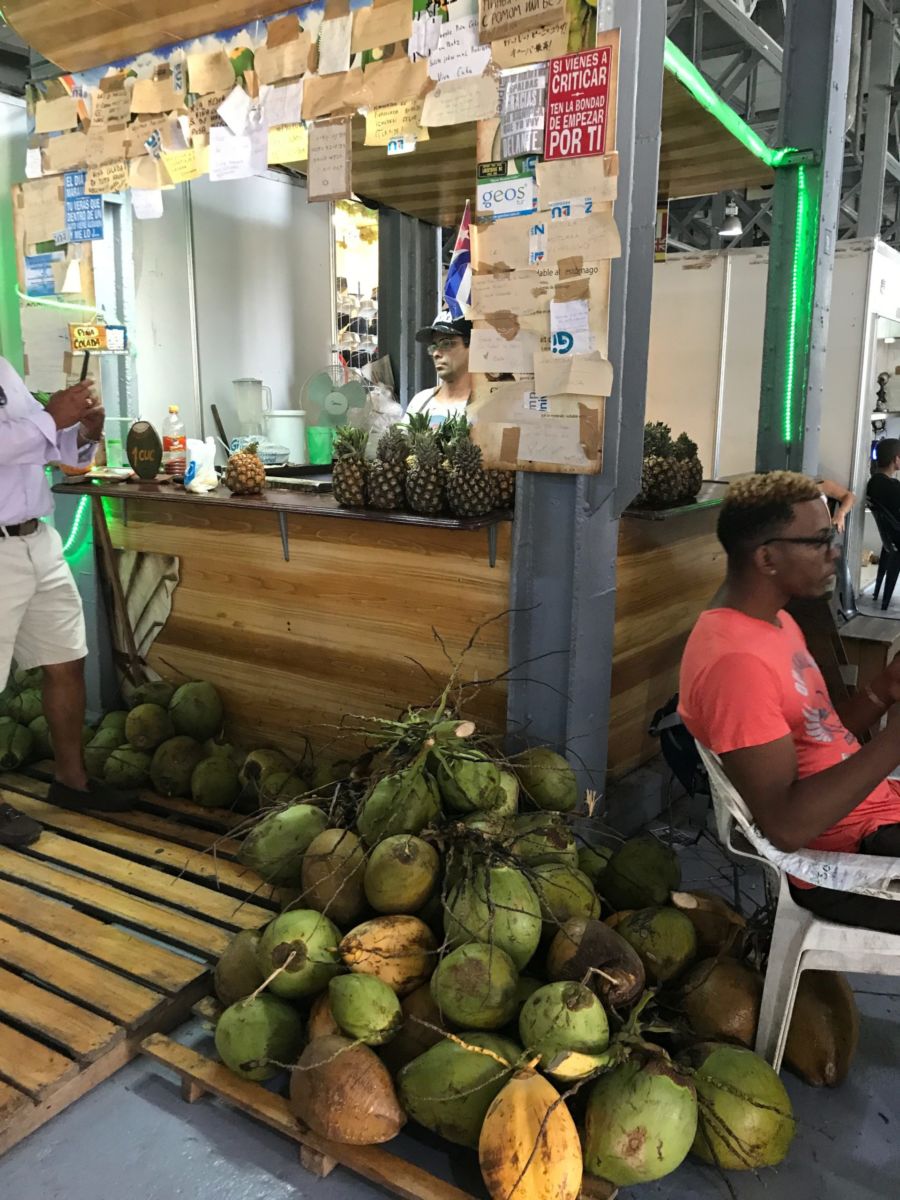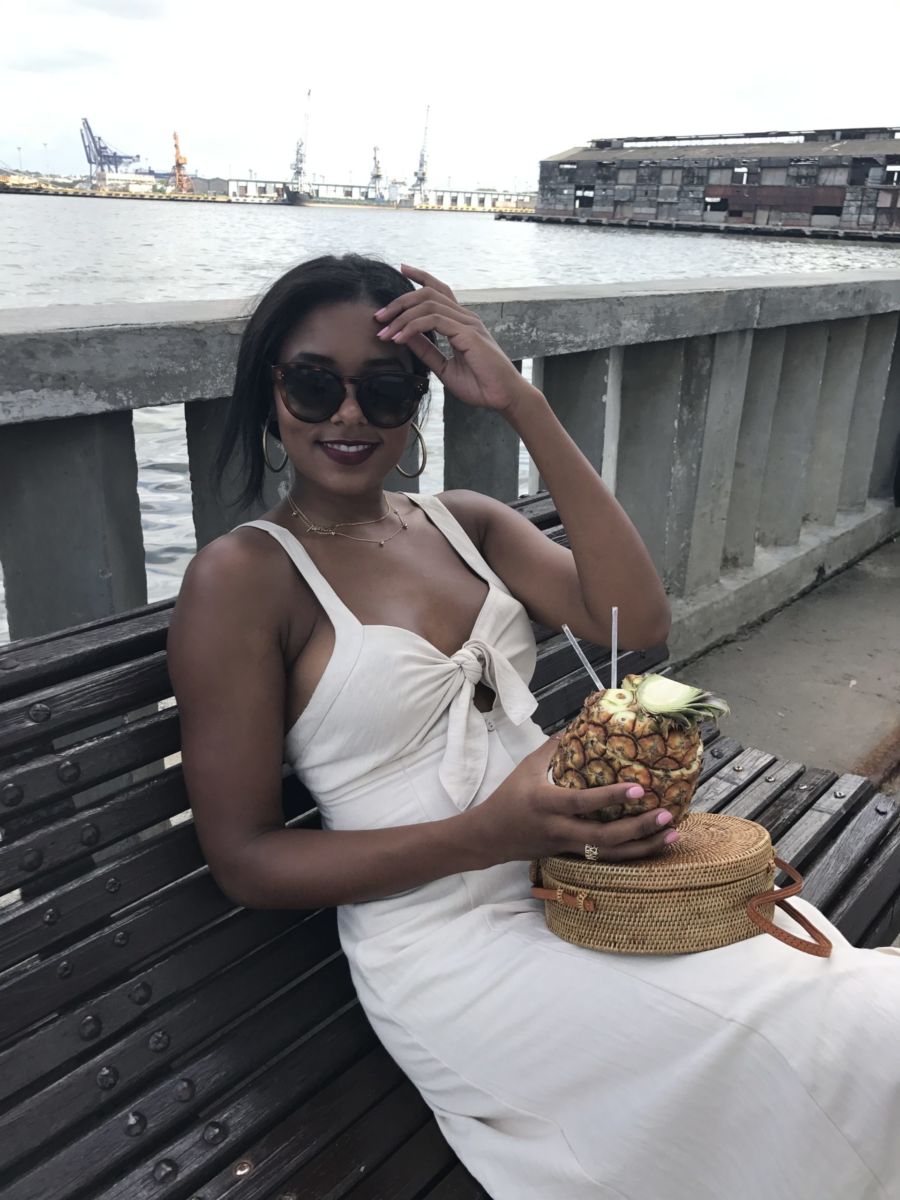 3. Explore La Habana Vieja
The most beautiful part of the city of Havana has got to be La Habana Vieja …also known as Old Havana. There's so much to see there. We spent all afternoon exploring this area..ducking in and out of restaurants and shops, mingling with locals, and becoming entranced by the intricate architecture. If I were you, I'd start at the end of Obispo Road nearest to the sea and walk inward. Don't be afraid to make detours down other roads. The people of Cuba are kind and you have nothing to fear. Oh, and be sure to stop into the iconic Hotel Florida…to admire its beautiful lobby, if nothing else.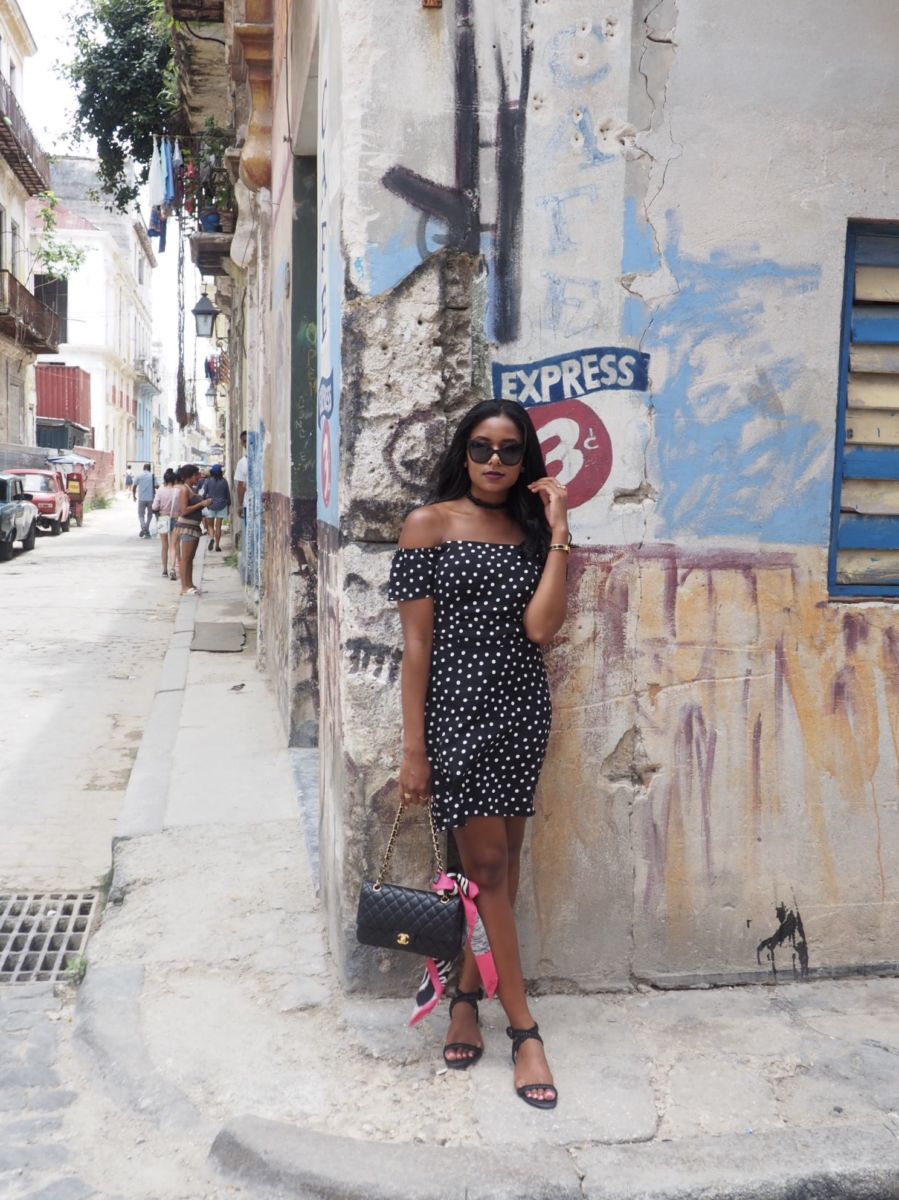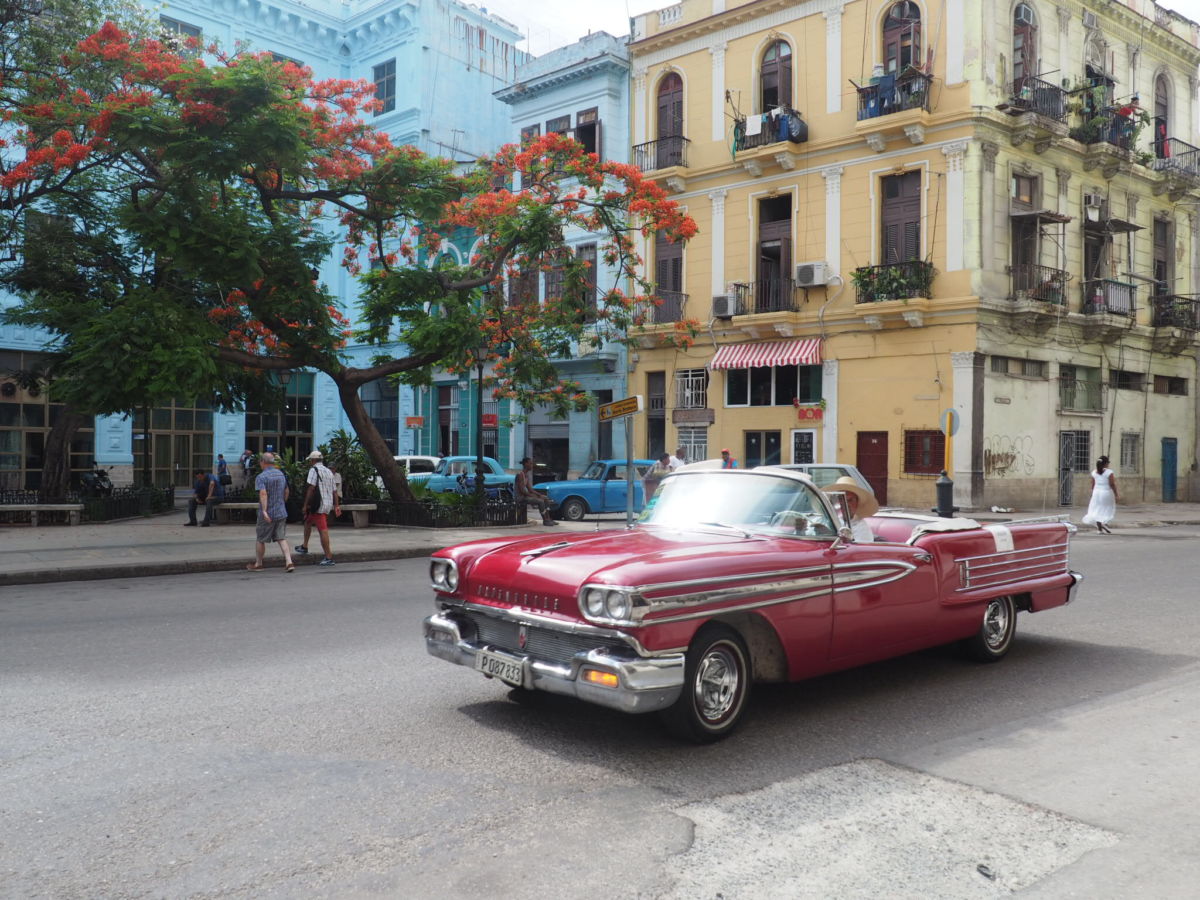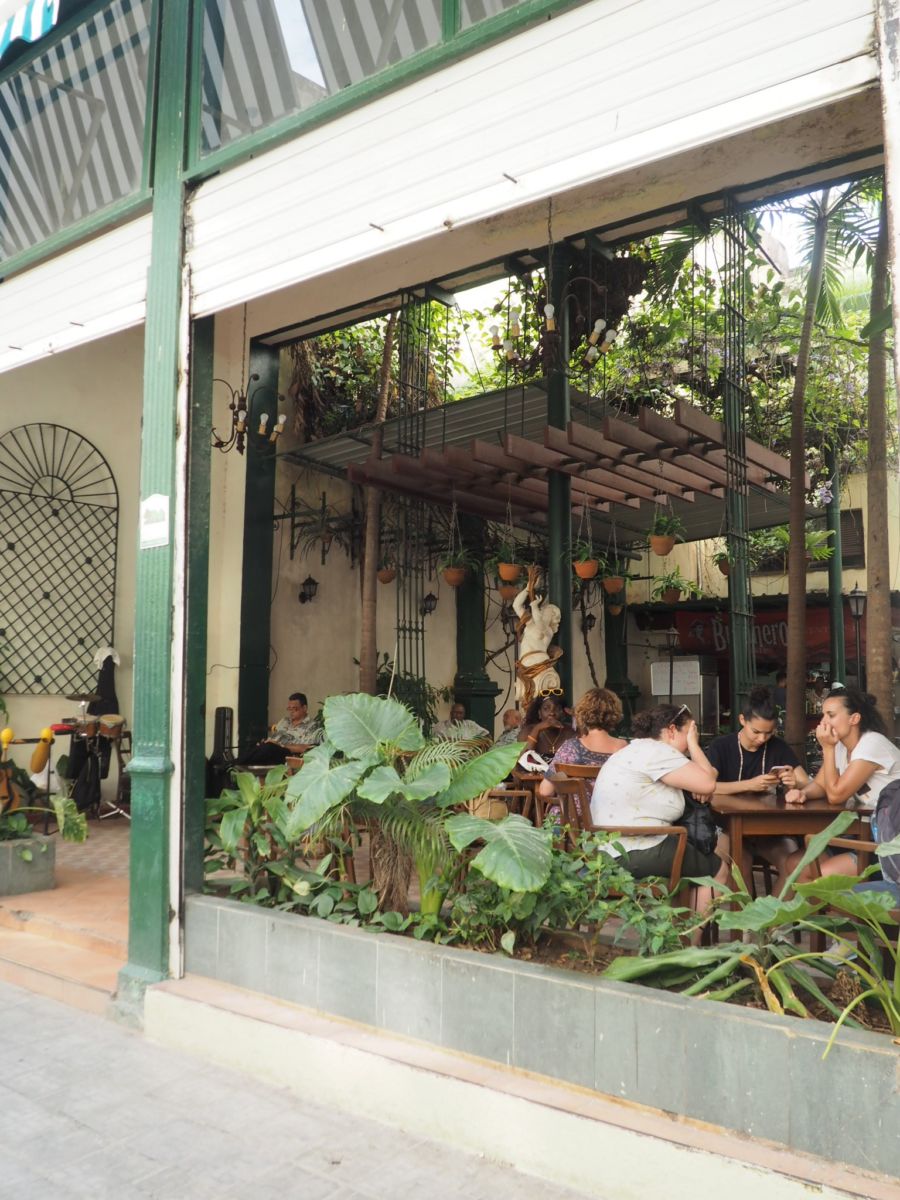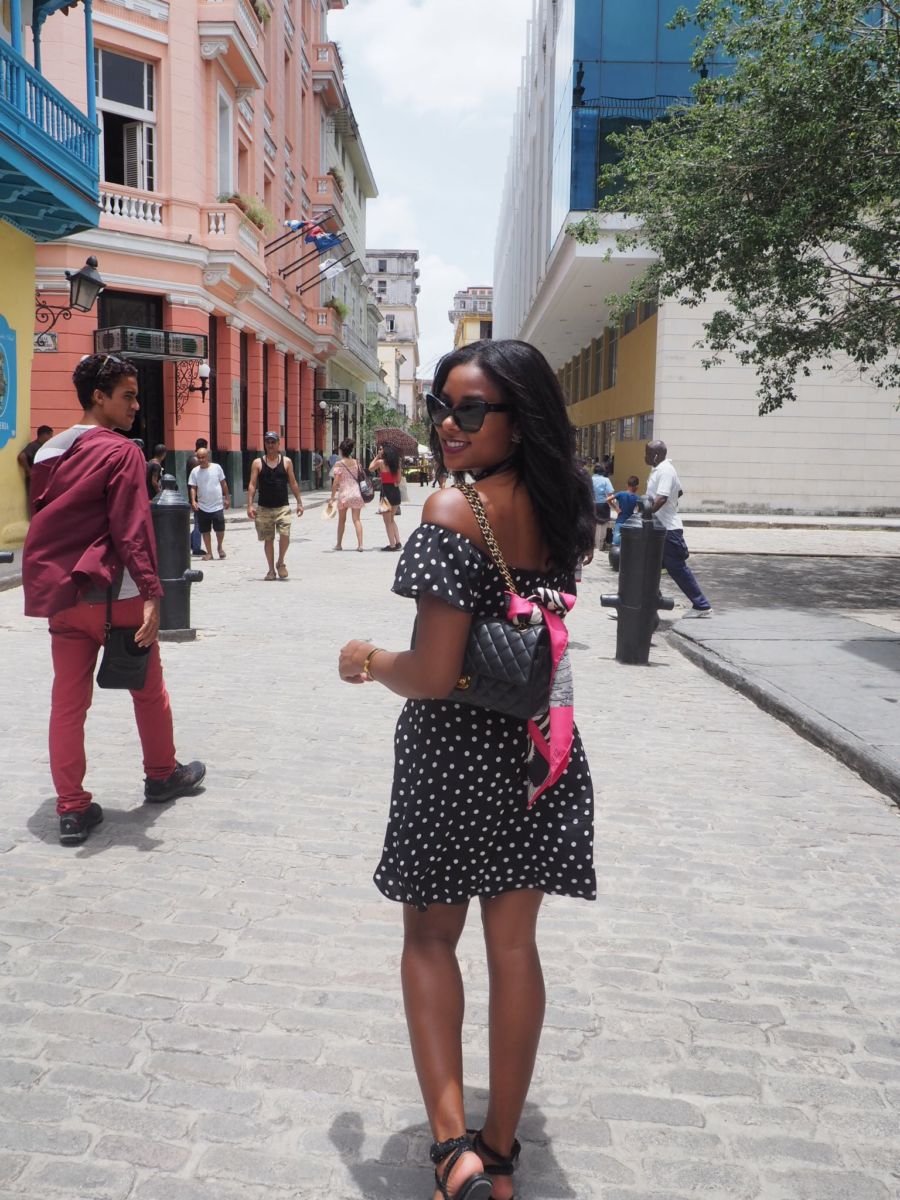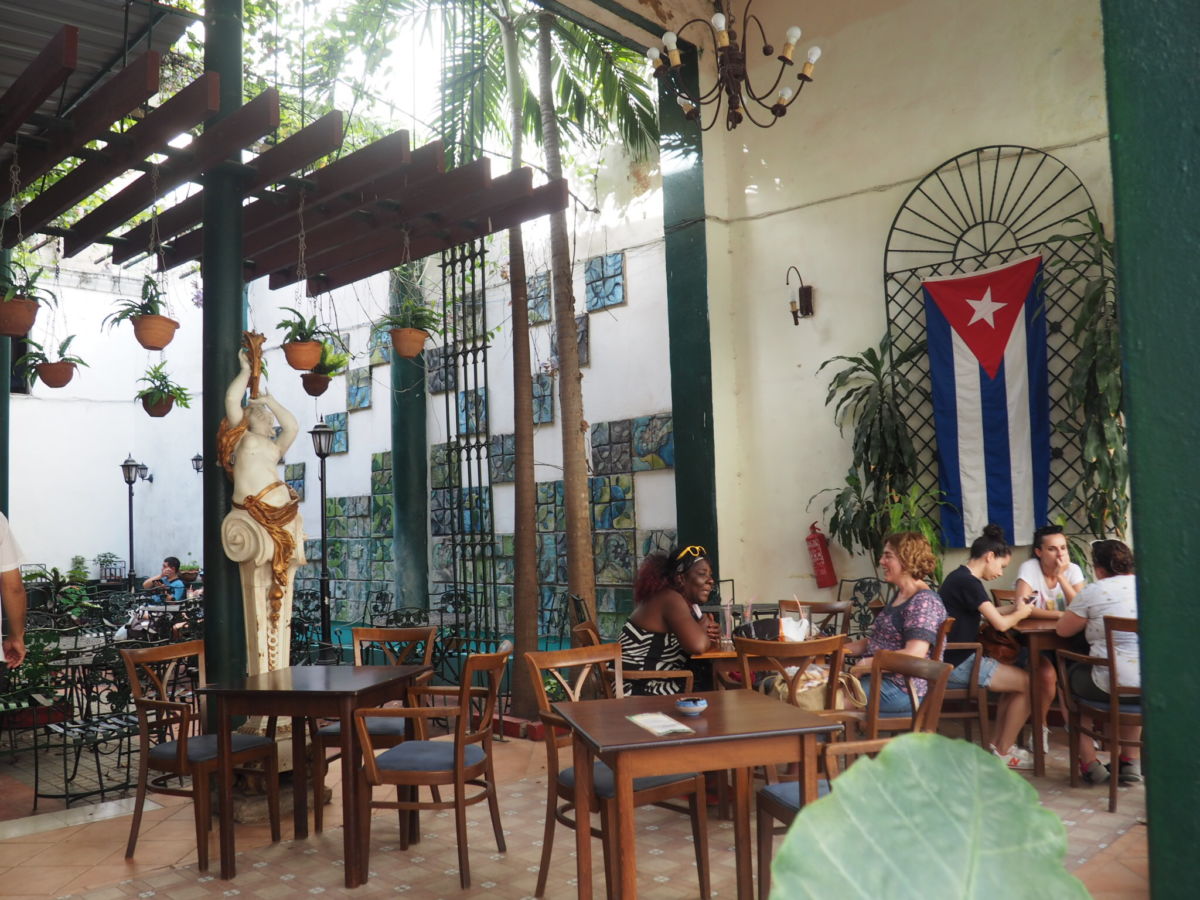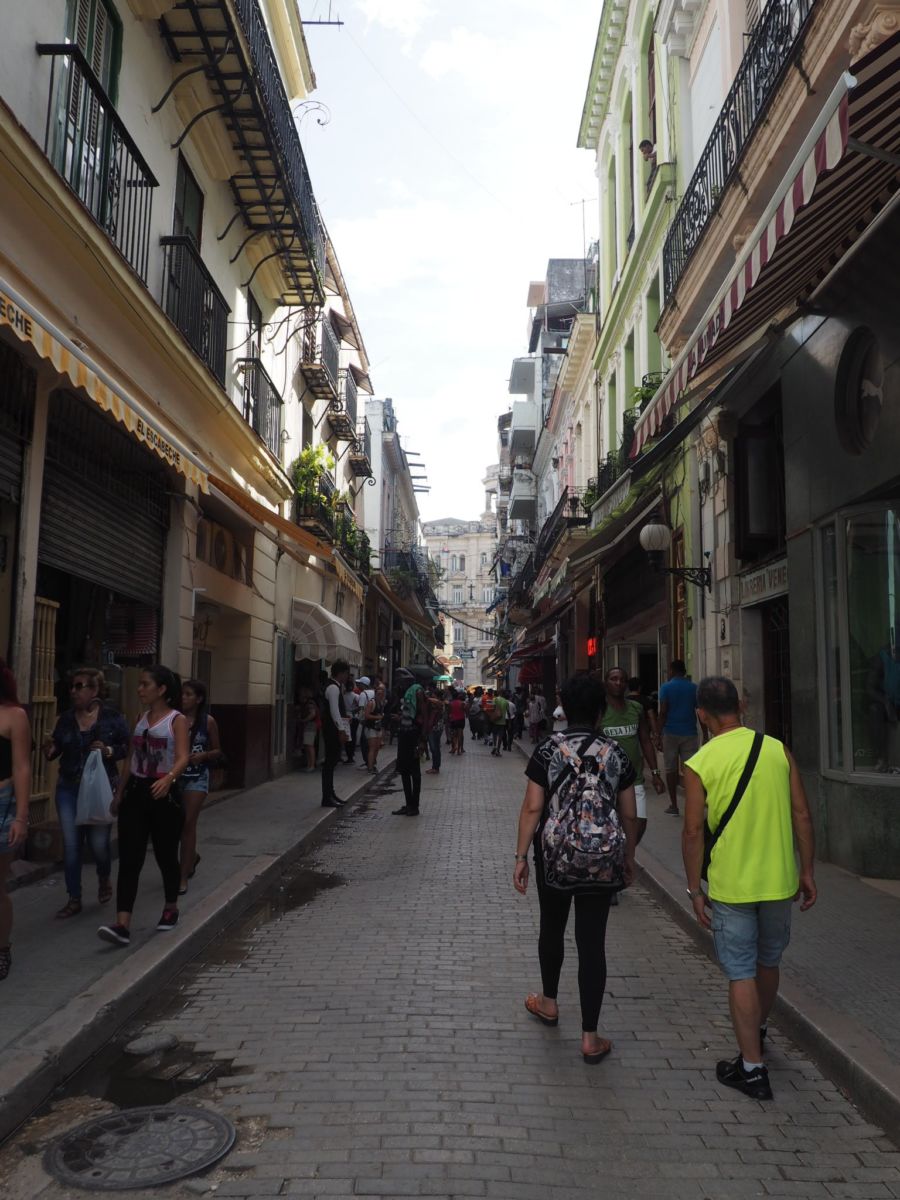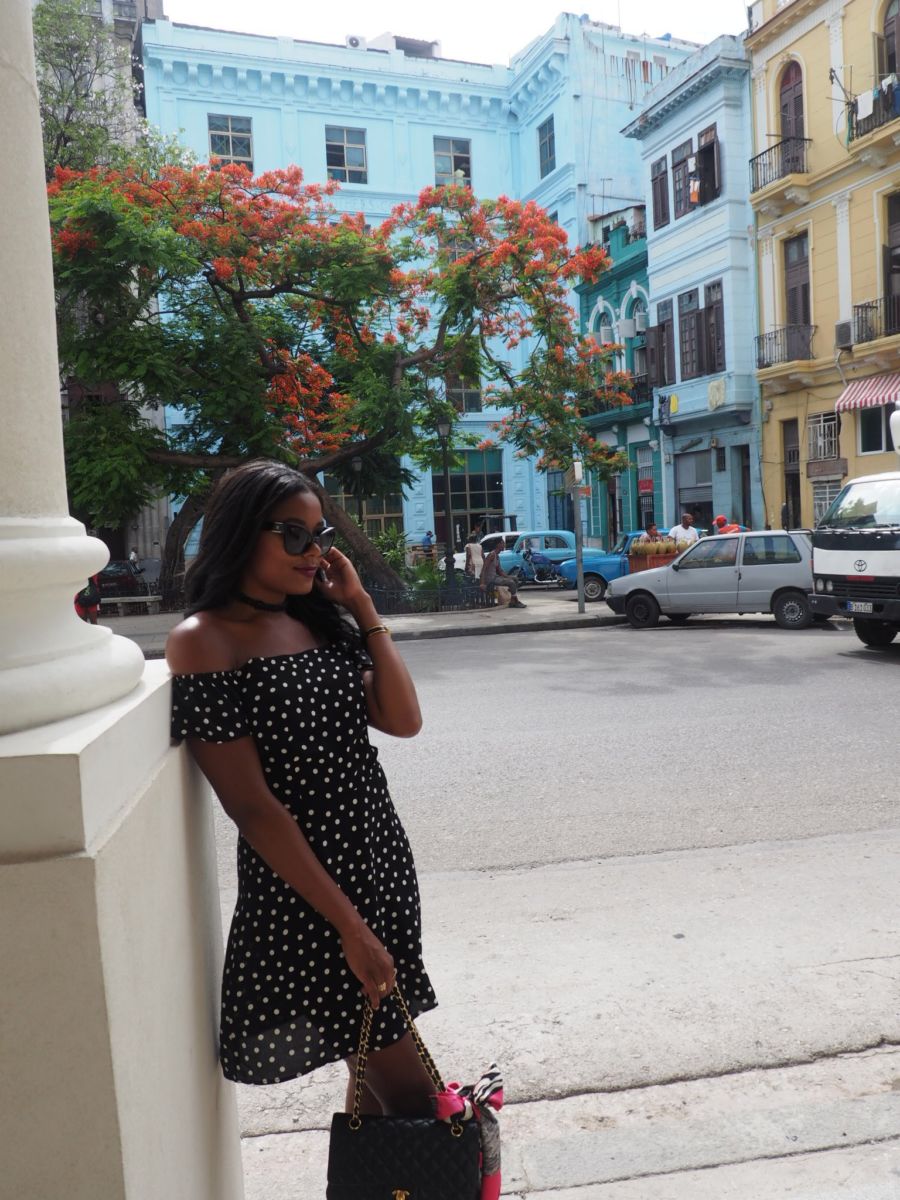 4. Walk through the Gran Teatro de La Habana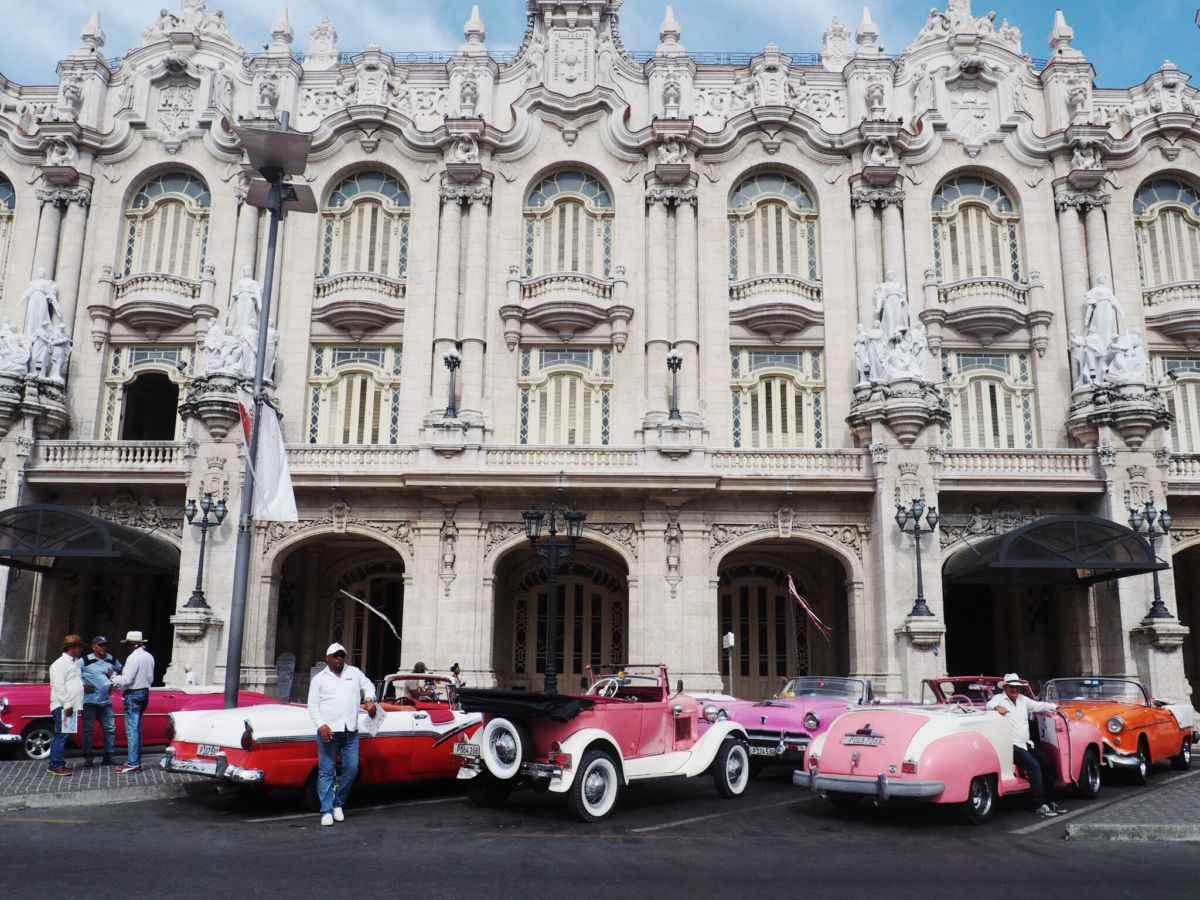 If you head inward on Obispo Road, away from the sea, you'll eventually run into (in my opinion) THE most beautiful structure in all of Havana…Gran Teatro de La Habana. The Great Theatre of Havana is located right next to the nation's capitol and is the home of the country's ballet company and orchestra. The construction of this ornate building began in 1908 and played a huge role in the lives of the super wealthy that thrived in Havana right before the Cuban Revolution. They would throw massive balls and receptions in the great halls of this building and once you've walked through the theatre it will be clear to see why. Everything is embellished and ostentatious, but in the most beautiful, brilliant way. The theatre also pays homage to one of the nation's most celebrated athletes: prima ballerina, Alicia Alonso. Entertainers from all over the world have performed here (like Josephine Baker in the 30s). I was able to tour the theatre while with the Havana Tour Company (which I highly recommend—find the tour I took here), but if you do not wish to be apart of that tour group and would still like to see the theatre..send a request to rrppgth@cubarte.cult.cu.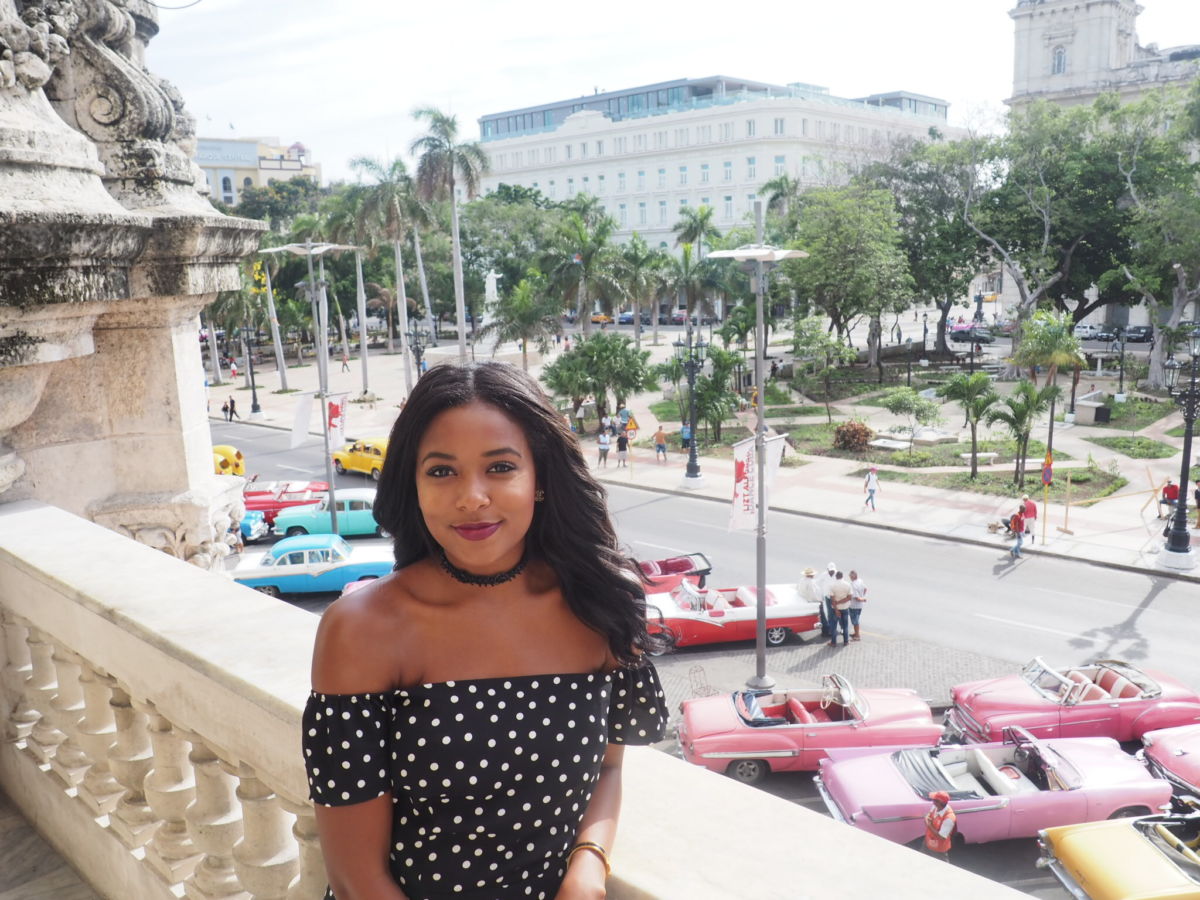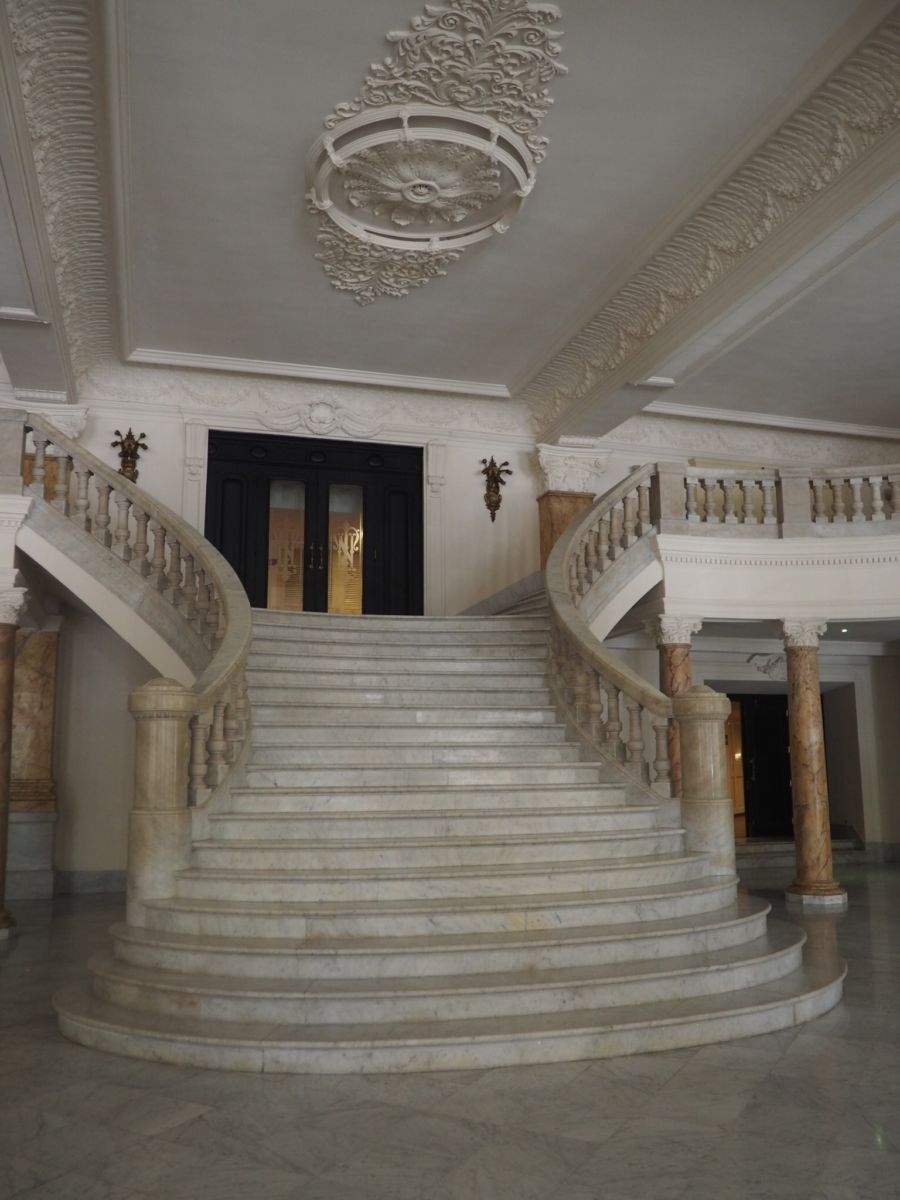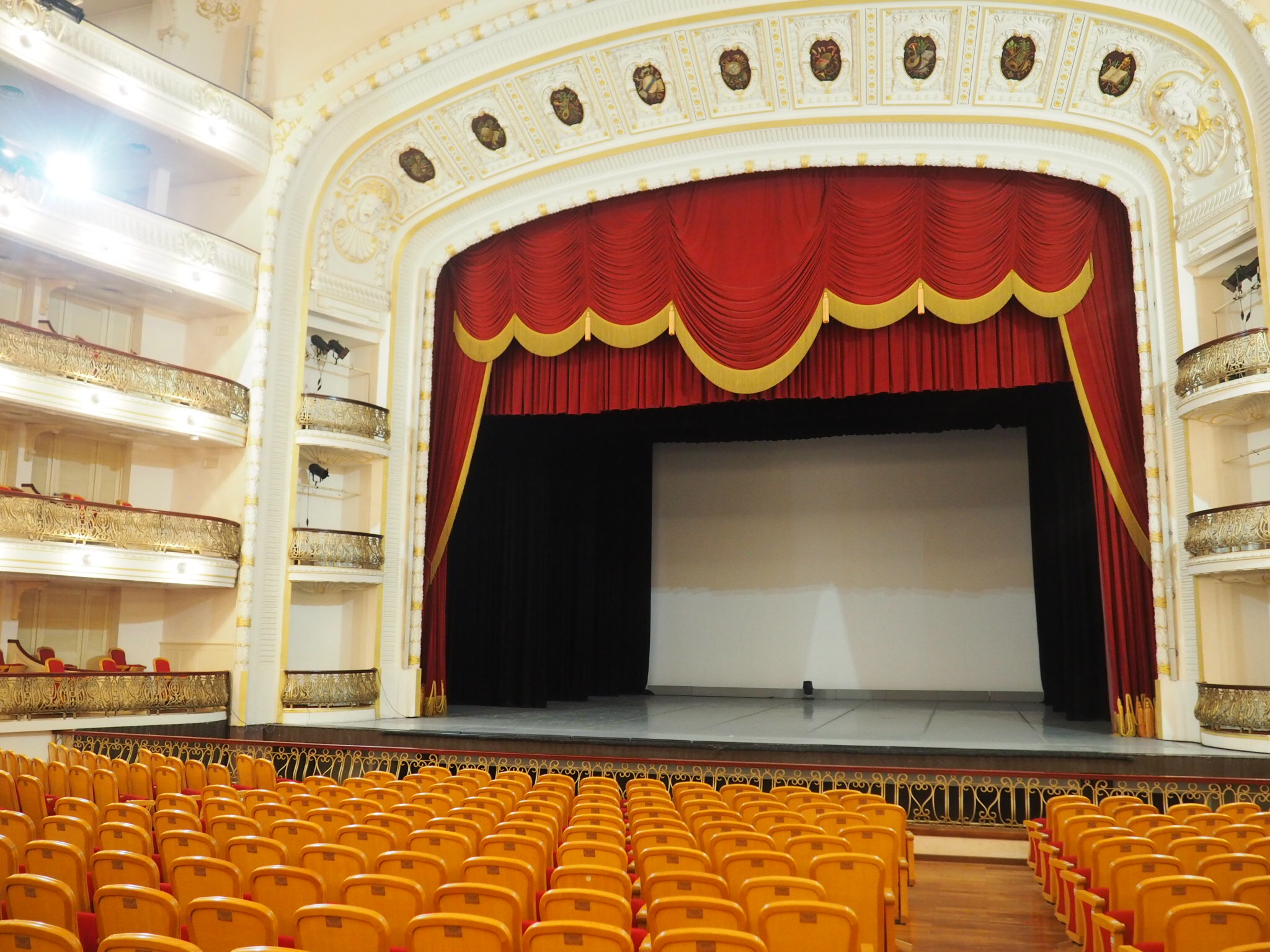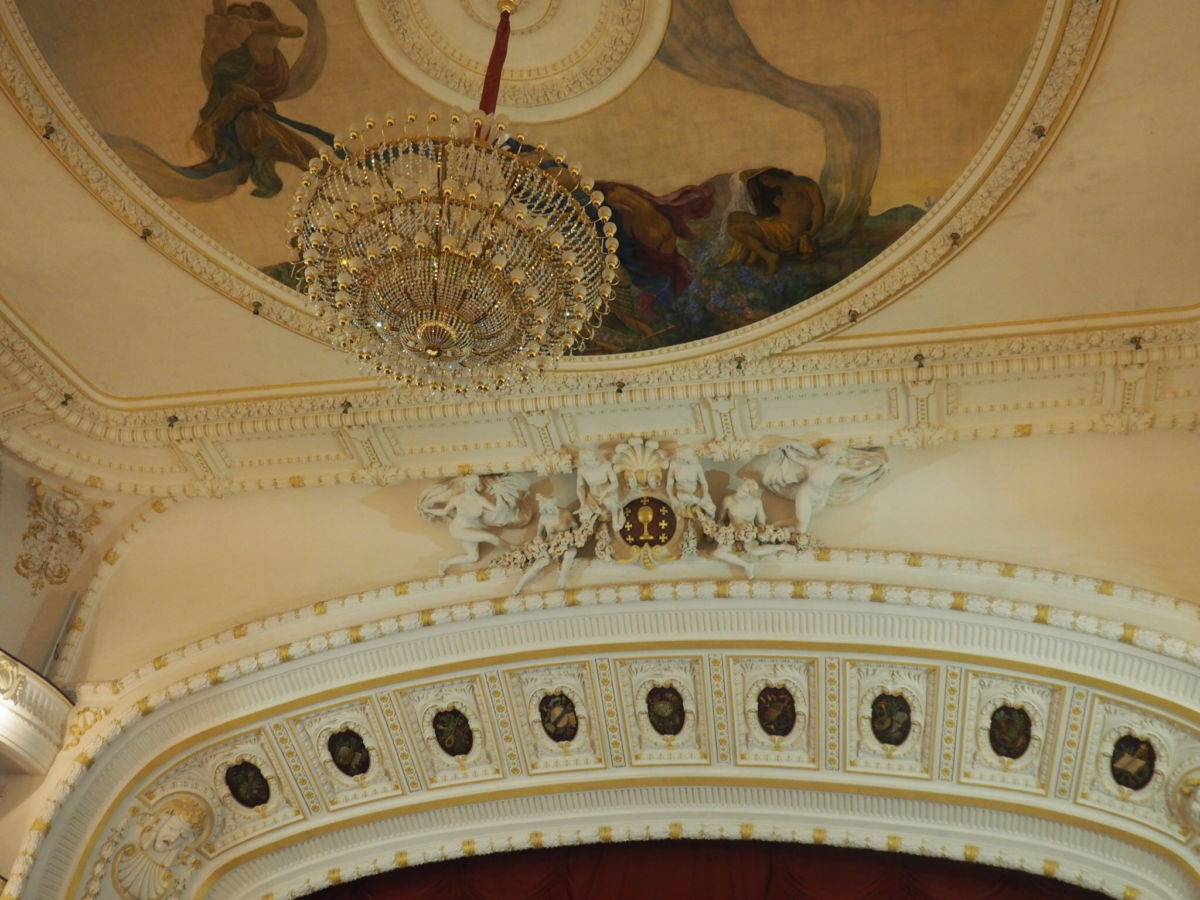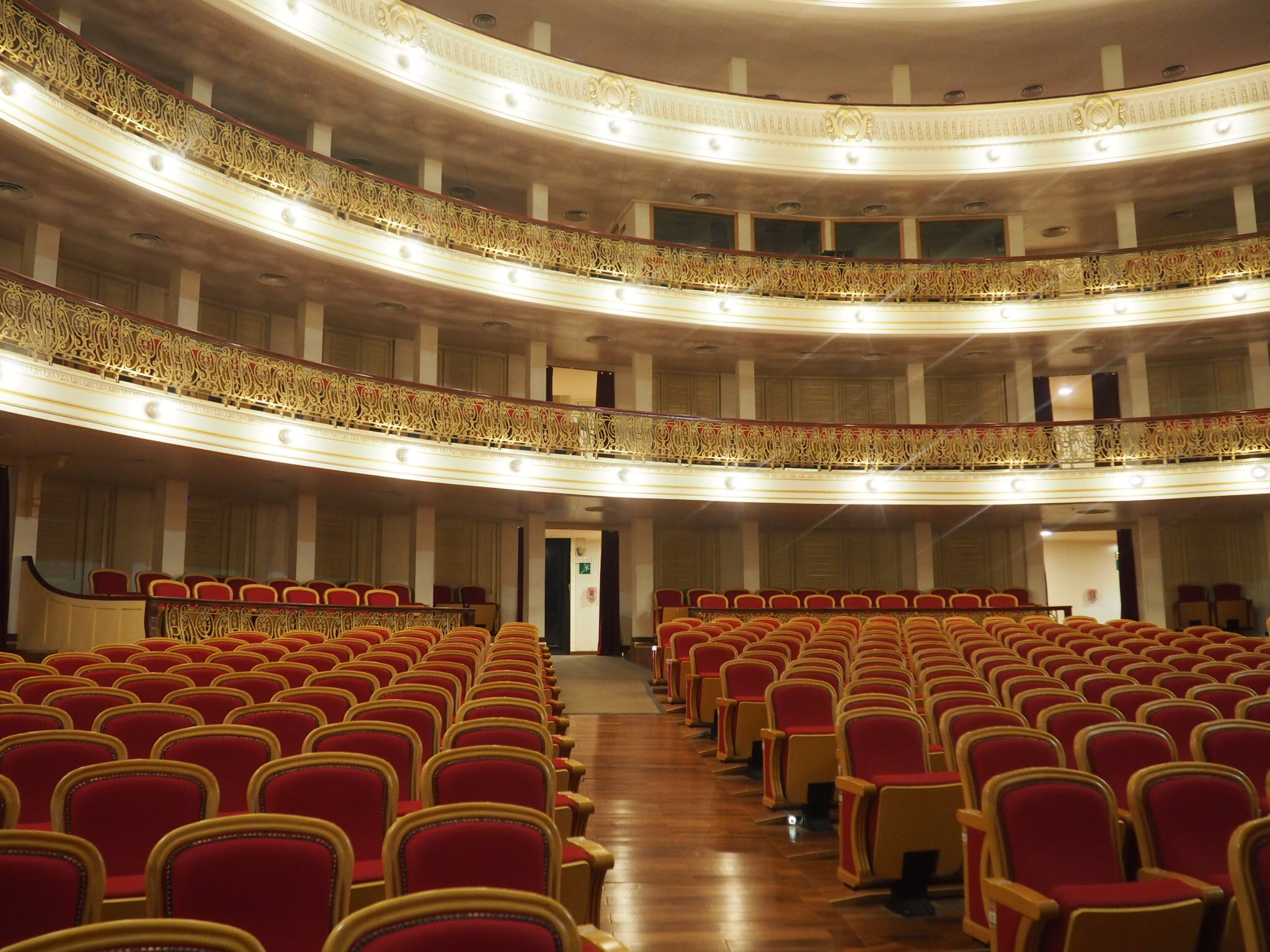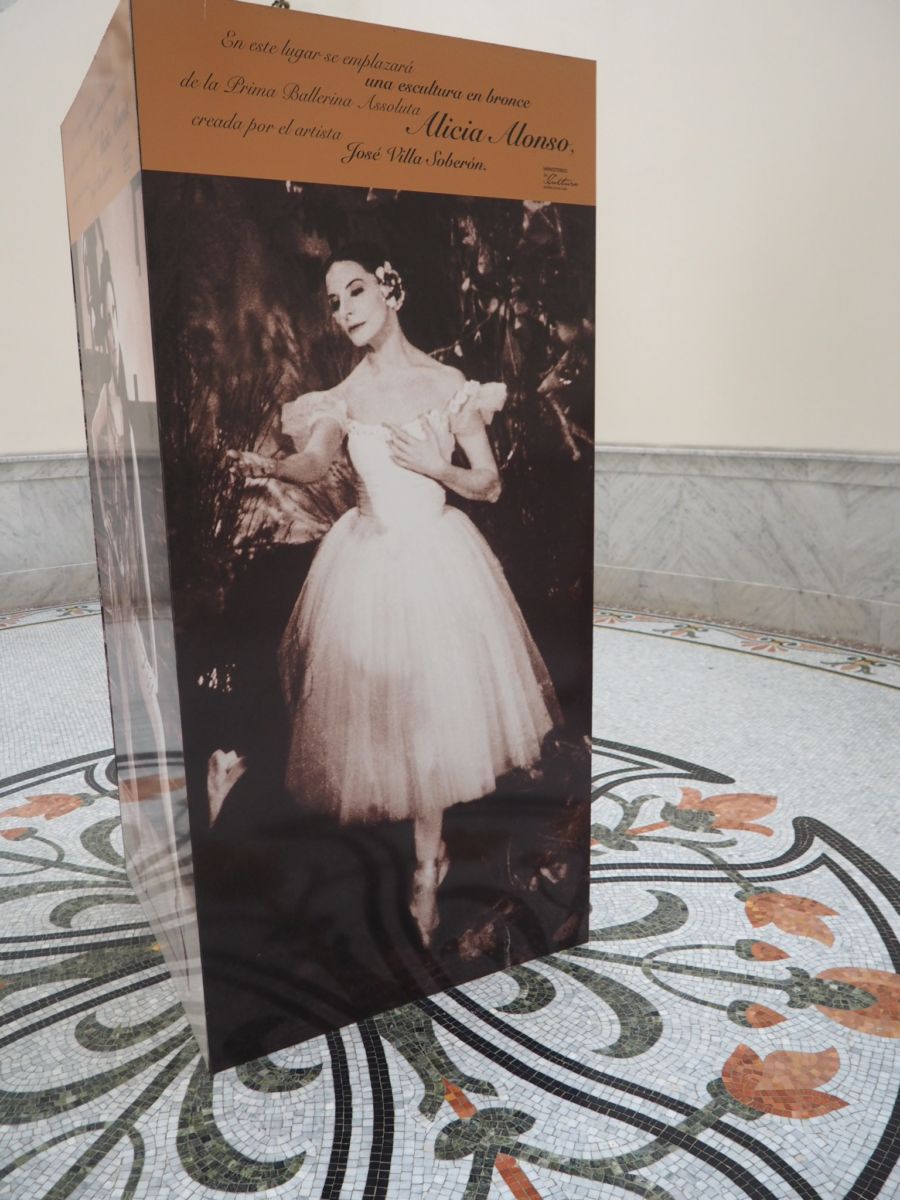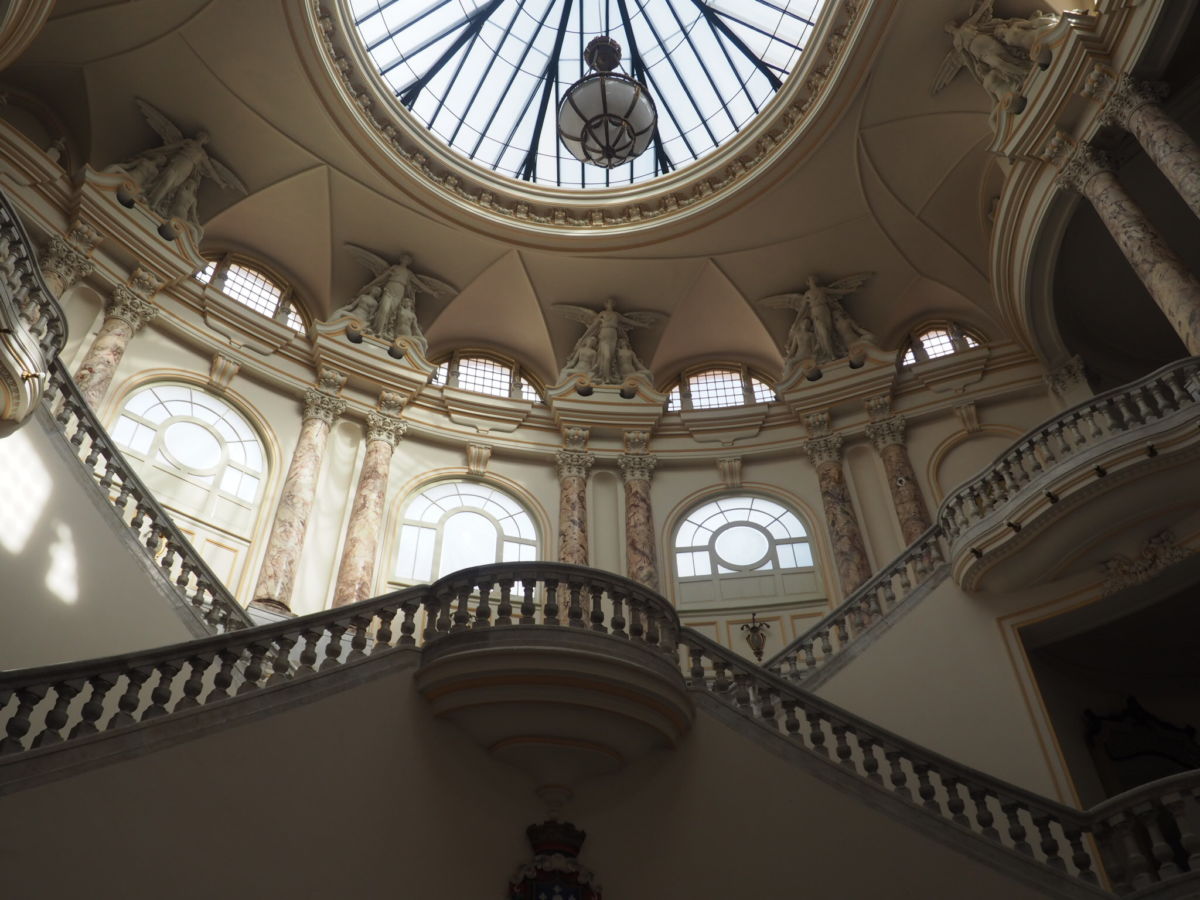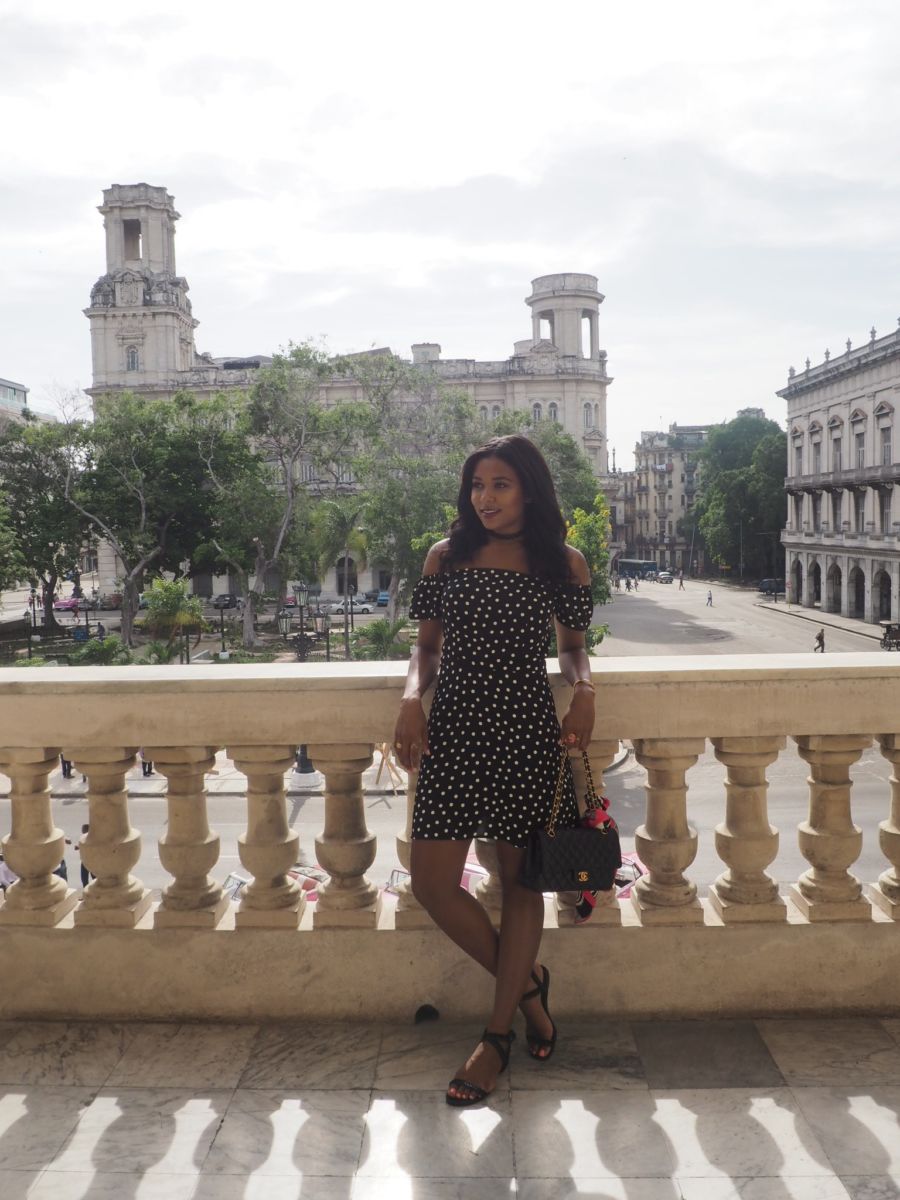 5. Drink a daiquiri at El Floridita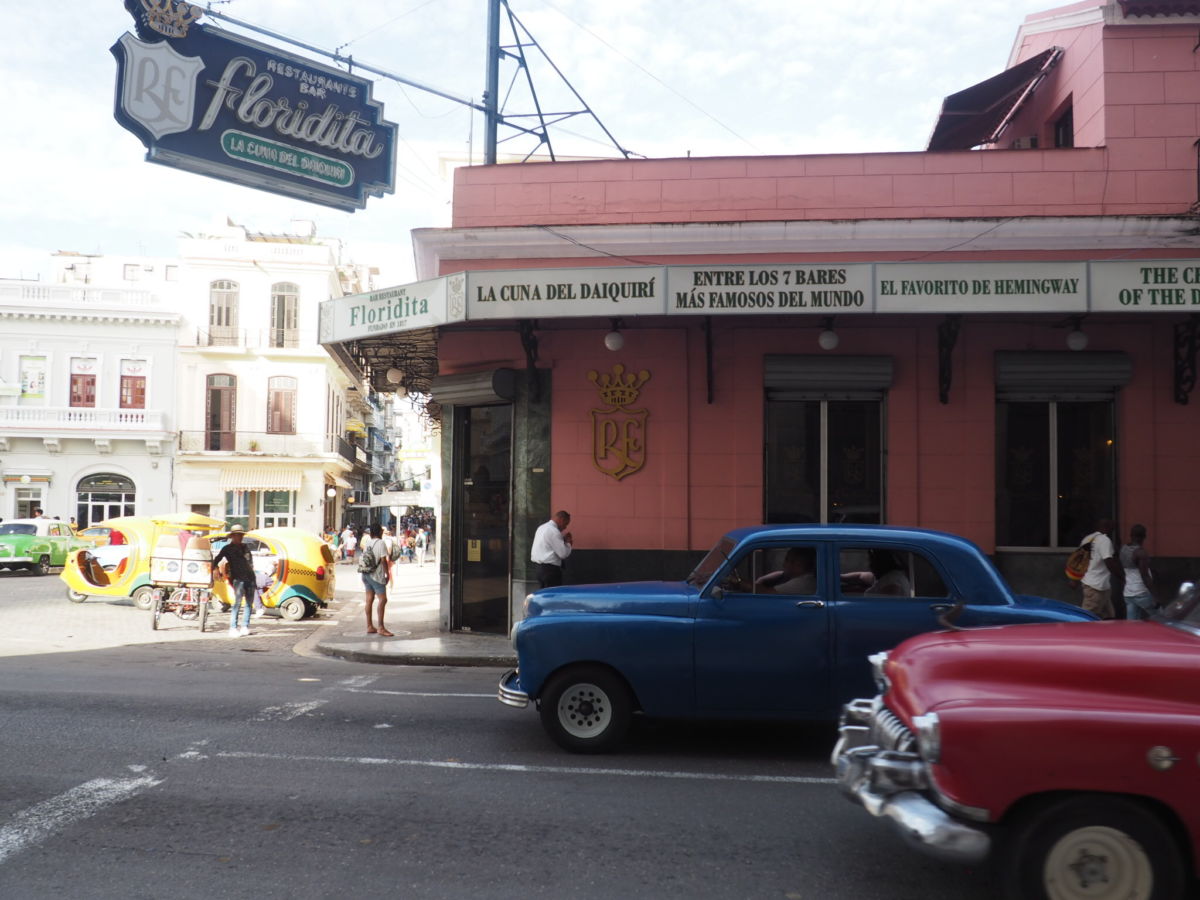 That infamous inscription by Ernest Hemingway at La Bodeguita, "My mojito in La Bodeguita, My daiquiri in El Floridita", may (or may not) have been plagiarized…but there's no doubt that the famous author did, in fact, enjoy daiquiris at El Floridtia often. Although these days the restaurant sees way more tourists than it did during the days that Hemingway would frequent, its still worth taking time to enjoy the famous daiquiri. El Floridtia is located in a prime location, making it pretty easy to get there. Its around the corner from the great theatre, across the street from the Gran Hotel Manzana, and at the end of Obispo Road…you're bound to run into it at some point during your trip.
6. Visit the Hotel Nacional de Cuba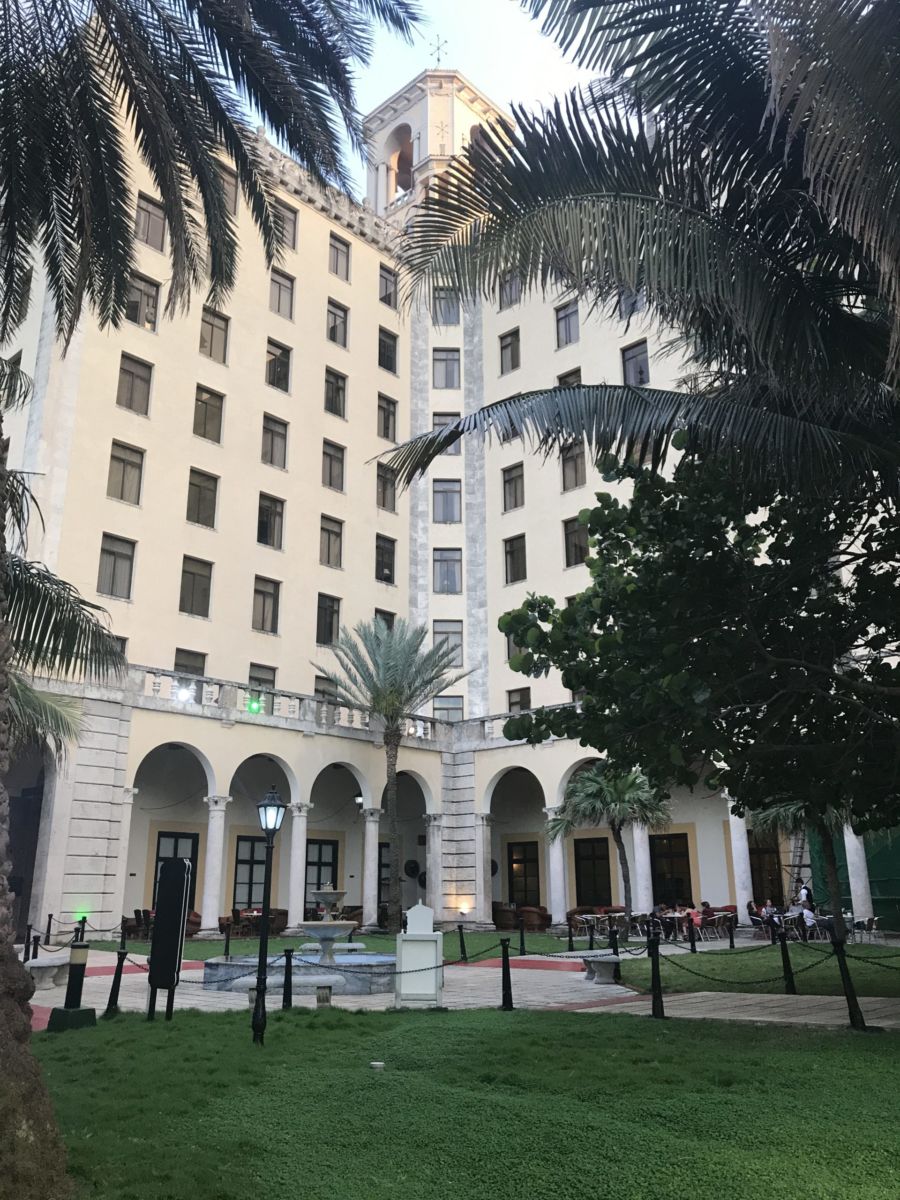 Just because I don't think you should stay here, doesn't mean I think you should skip it all together. The iconic Hotel Nacional de Cuba is as much apart of the Cuban culture and history as any other building in the city. It has played host to dozens of global celebrities, artists, government officials, and was infamously a playground for the mafia. The 85 year old hotel has a distinct elegance that embraces true Cuban style.  Make time one evening to venture over to the hotel so you can grab a mojito from one of their outdoor mojito bars. Enjoy it while lounging in one of their large wicker chairs, or out on the patio where you can watch the sun set over the seawall and the Caribbean. If you're lucky you'll run into one of the hotel's most beautiful residents and he'll show off his feathers.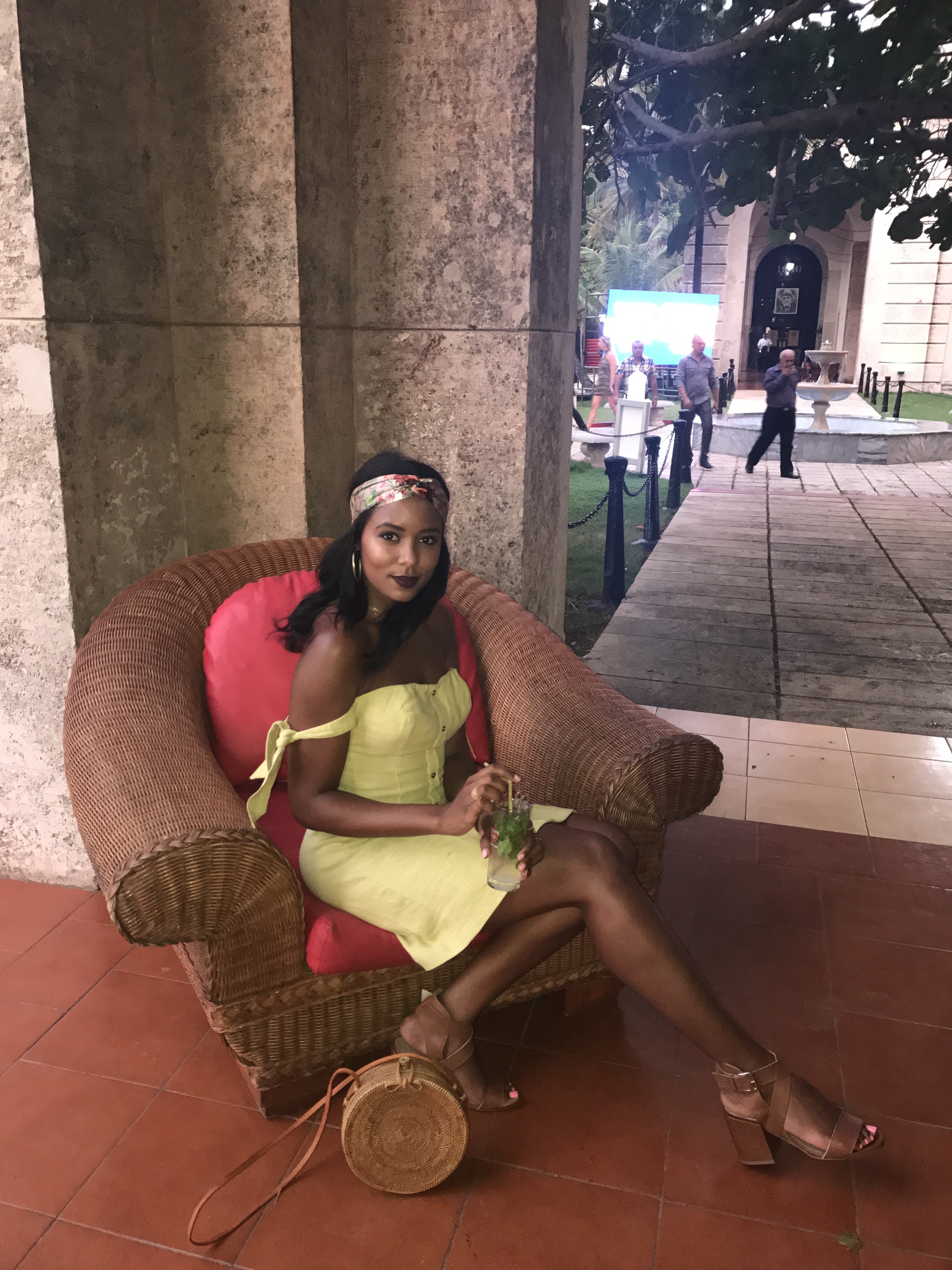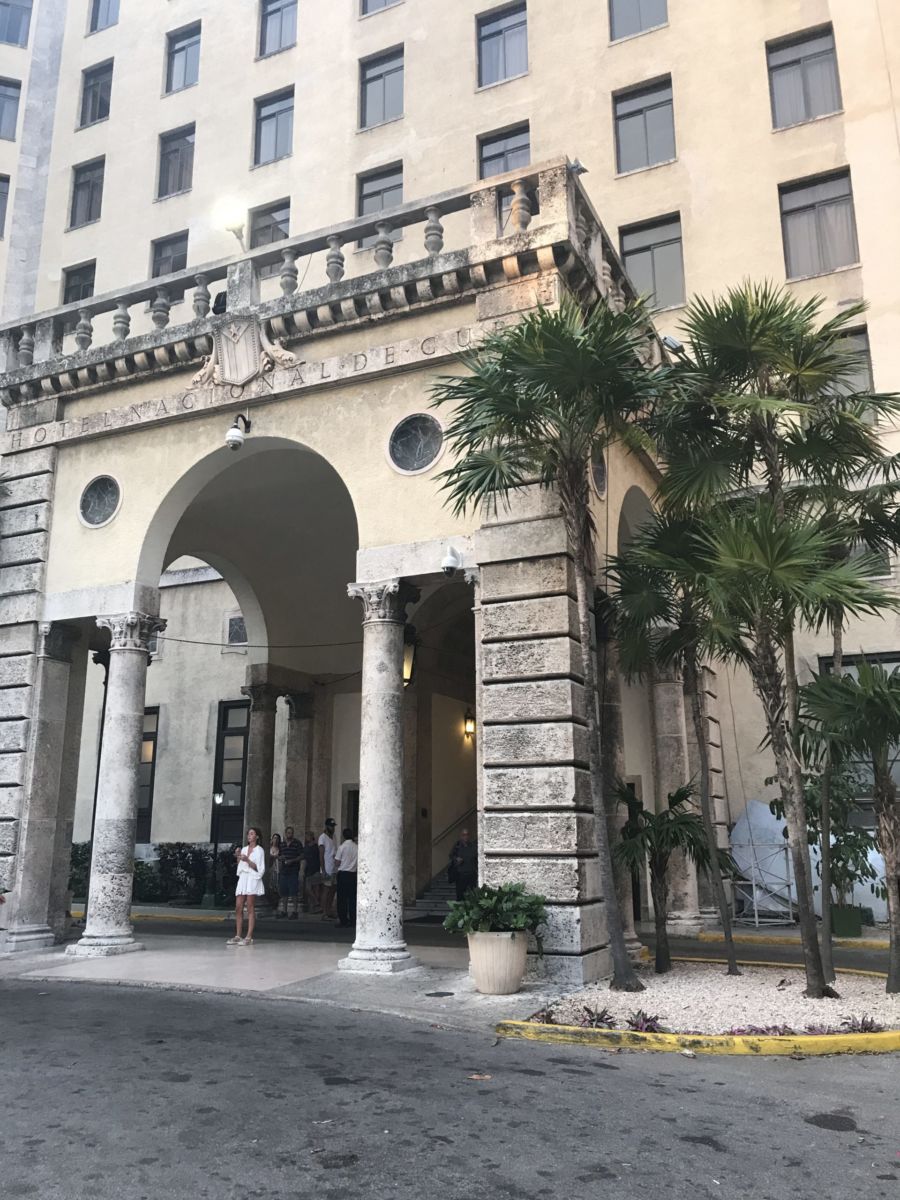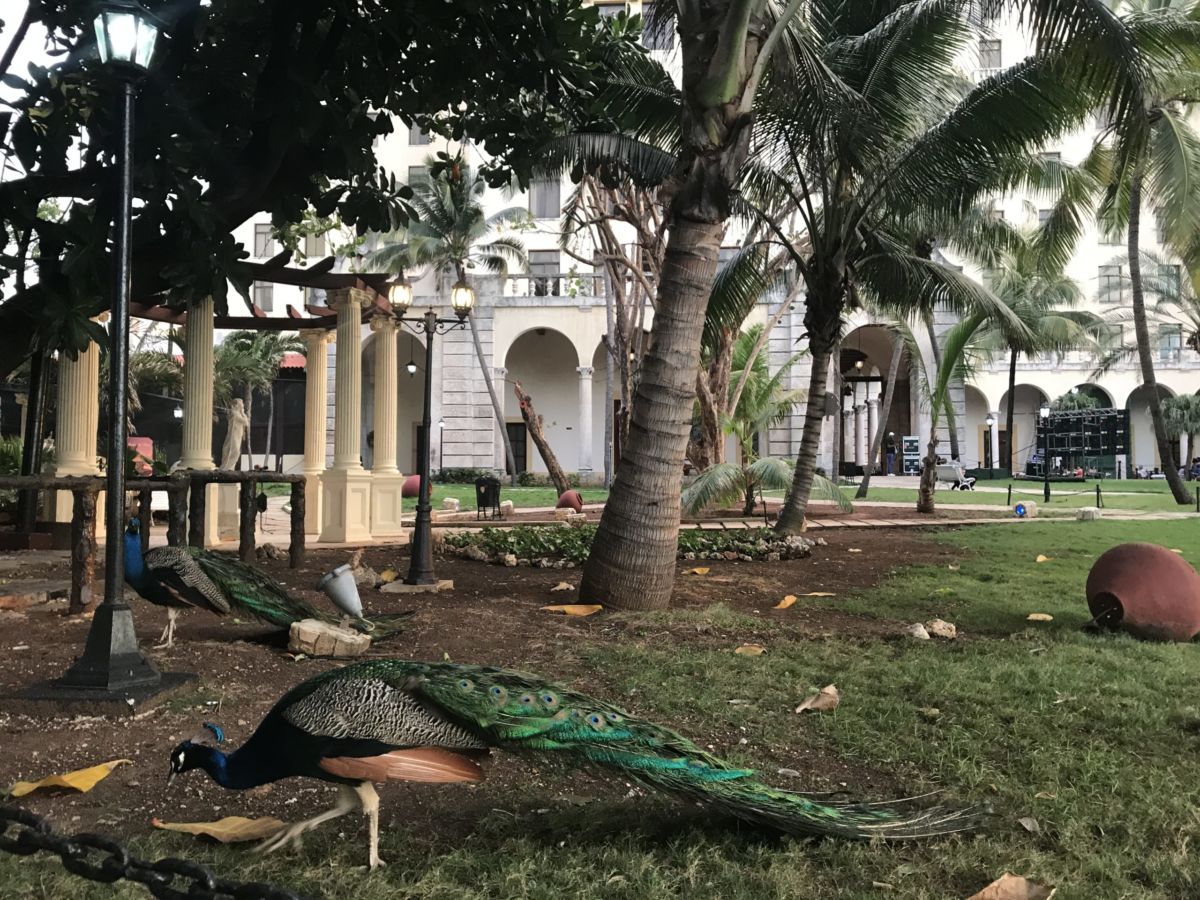 7. Explore Hammel Alley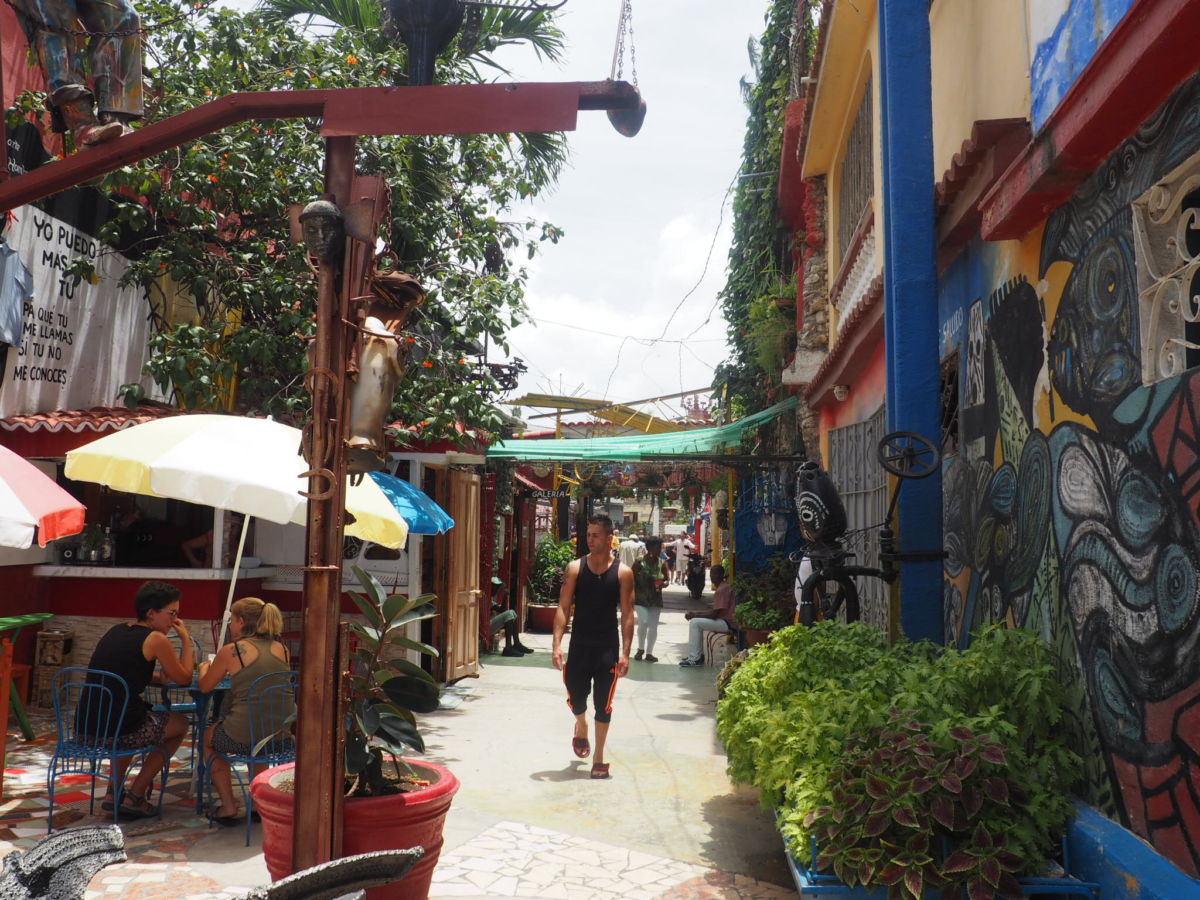 Another super cool area I got to explore thanks to the Havana Tour Company (specifically on this tour), is Hammel Alley. This little alley is a meeting ground for both locals and tourists. Here they can enjoy authentic Cuban food, live music, and tons and tons of local artwork. Every inch of every wall is covered in murals by a variety of local artists. There are even handcrafted pieces, like sculptures made out of repurposed material, throughout the alley. It wasn't very crowded when we visited in the afternoon, but I've been told the alley can become quite the hot spot in the evenings. You can find the alley in Central Havana.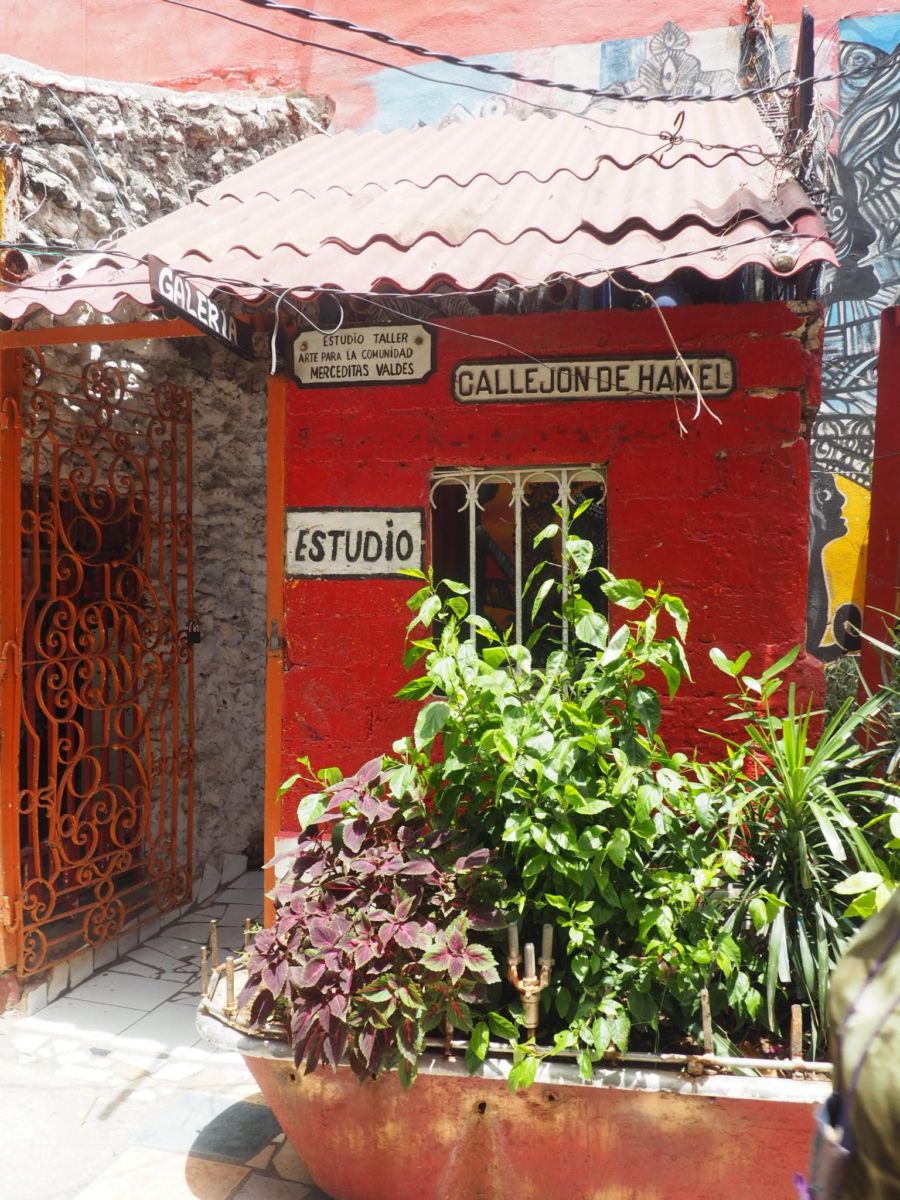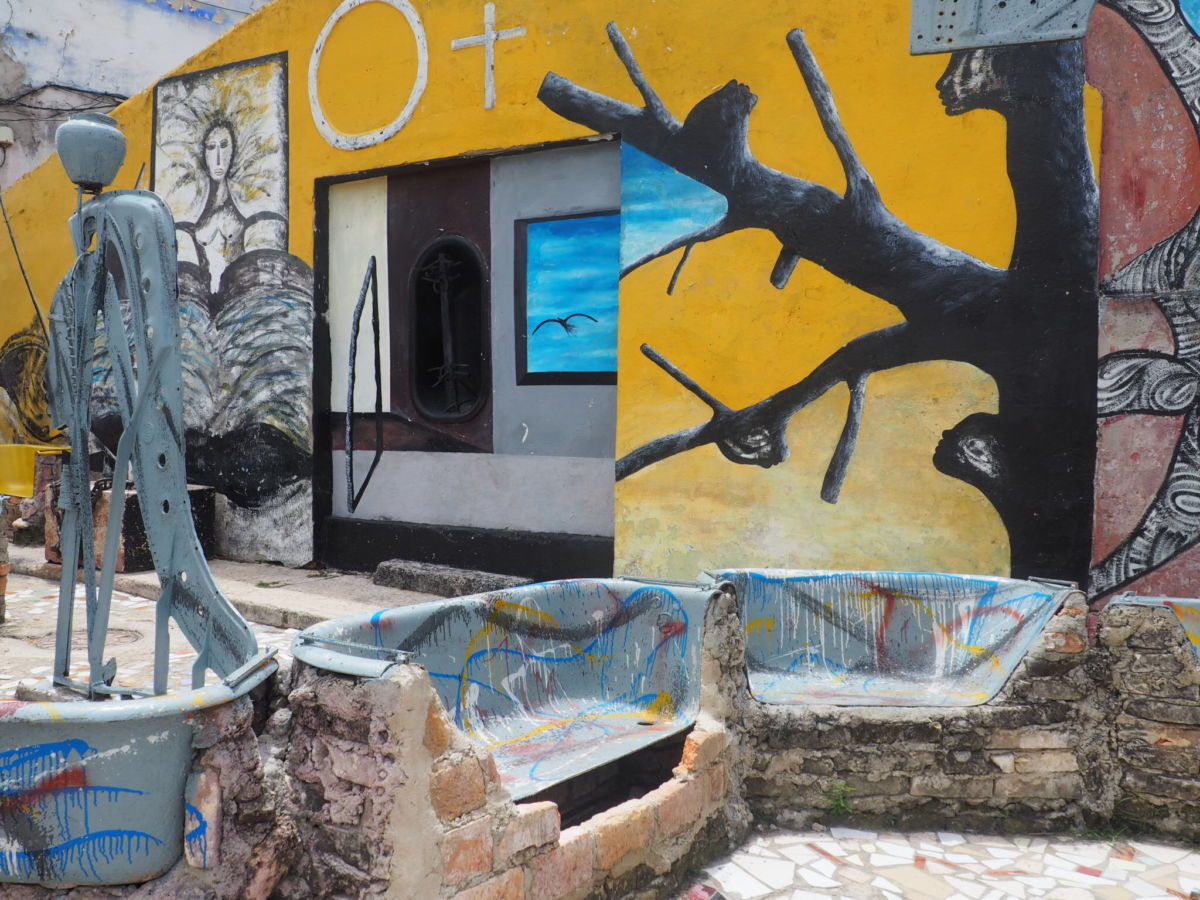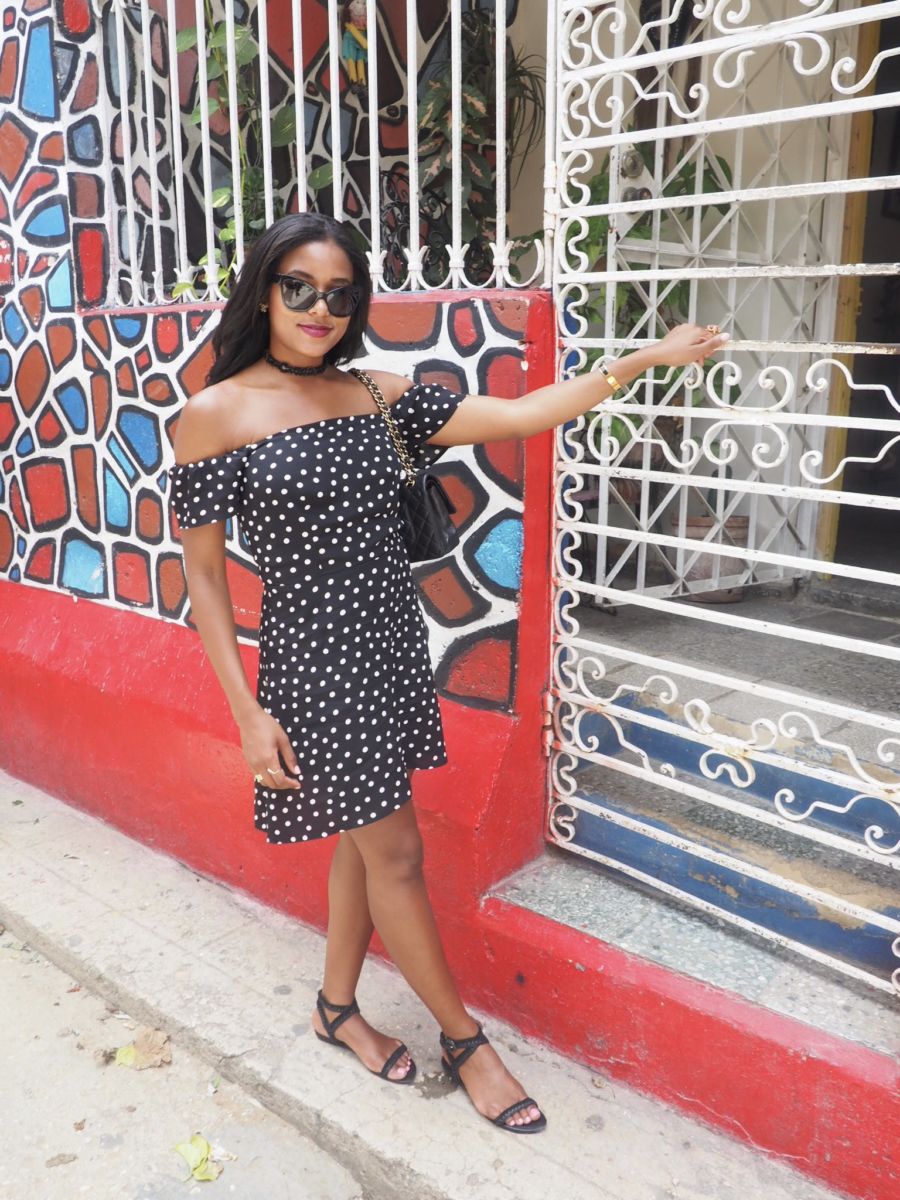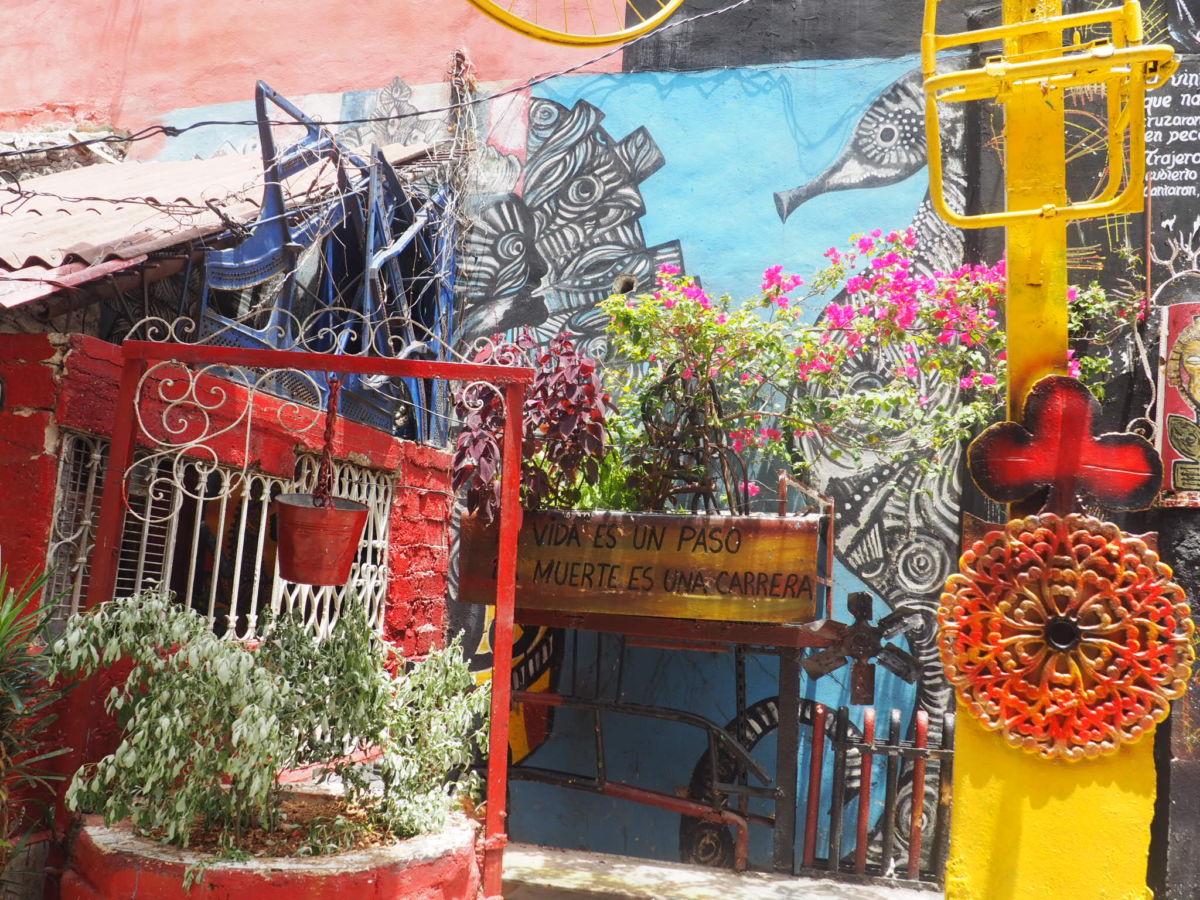 8. See the city from a rooftop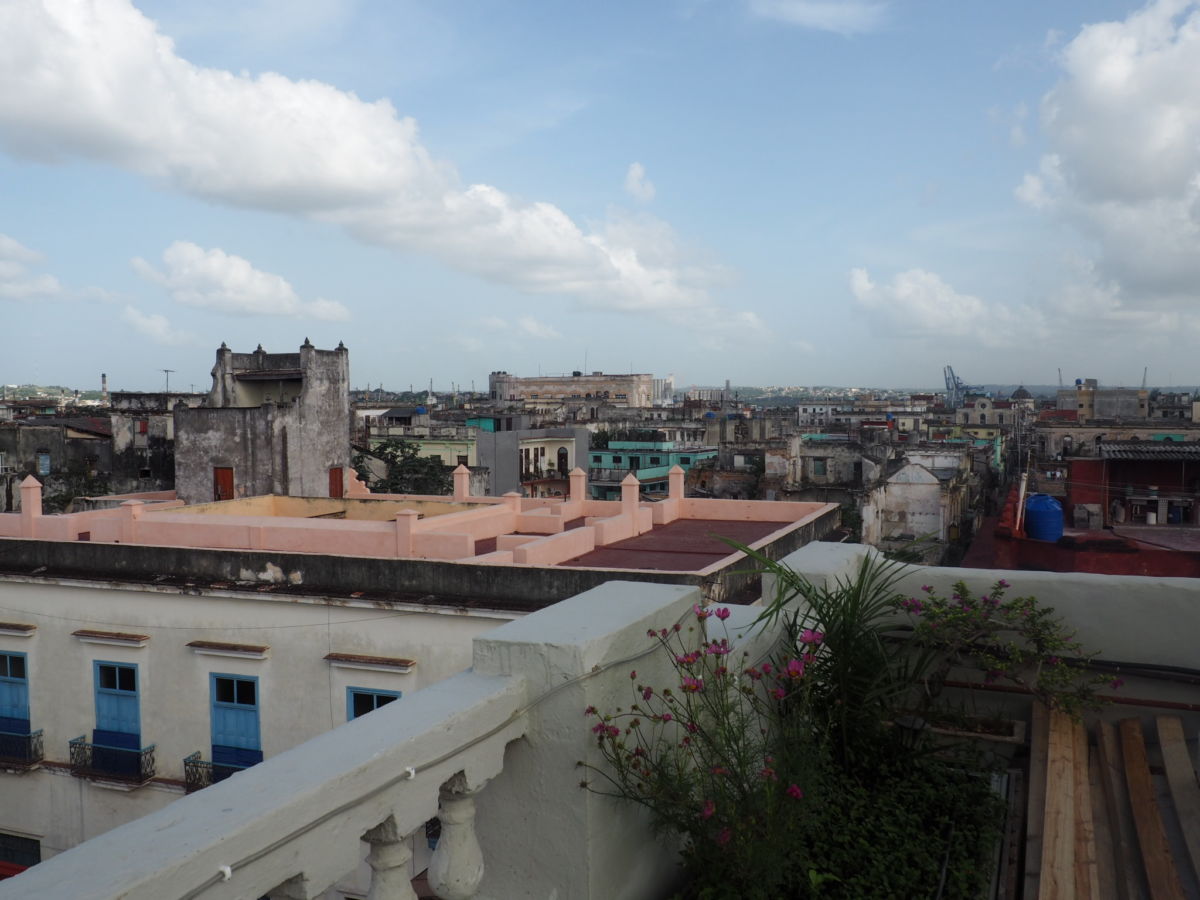 If you read my previous post then you know that I really think you should experience the Gran Hotel Manzana's rooftop, even if you aren't staying there. It has one of the greatest views of the city and its chic atmosphere just gives off such great vibes. But if you can't make it up to that hotel's rooftop, I still think you should try to find a rooftop somewhere in Old Havana to see the city. The view is quite interesting as it is a juxtaposition of old dilapidated buildings and intricately designed ones. You could find a public rooftop at restaurants, other hotels, or even churches and other government-owned buildings.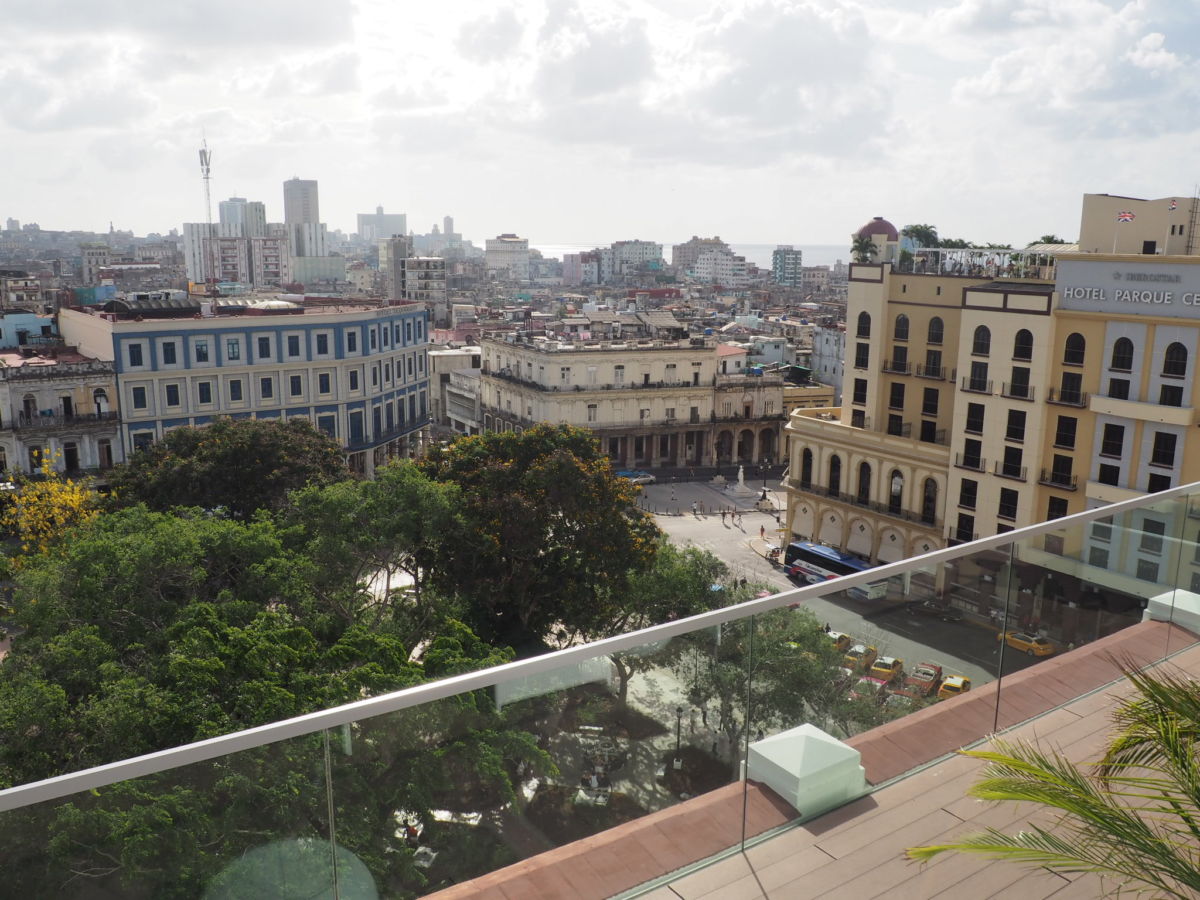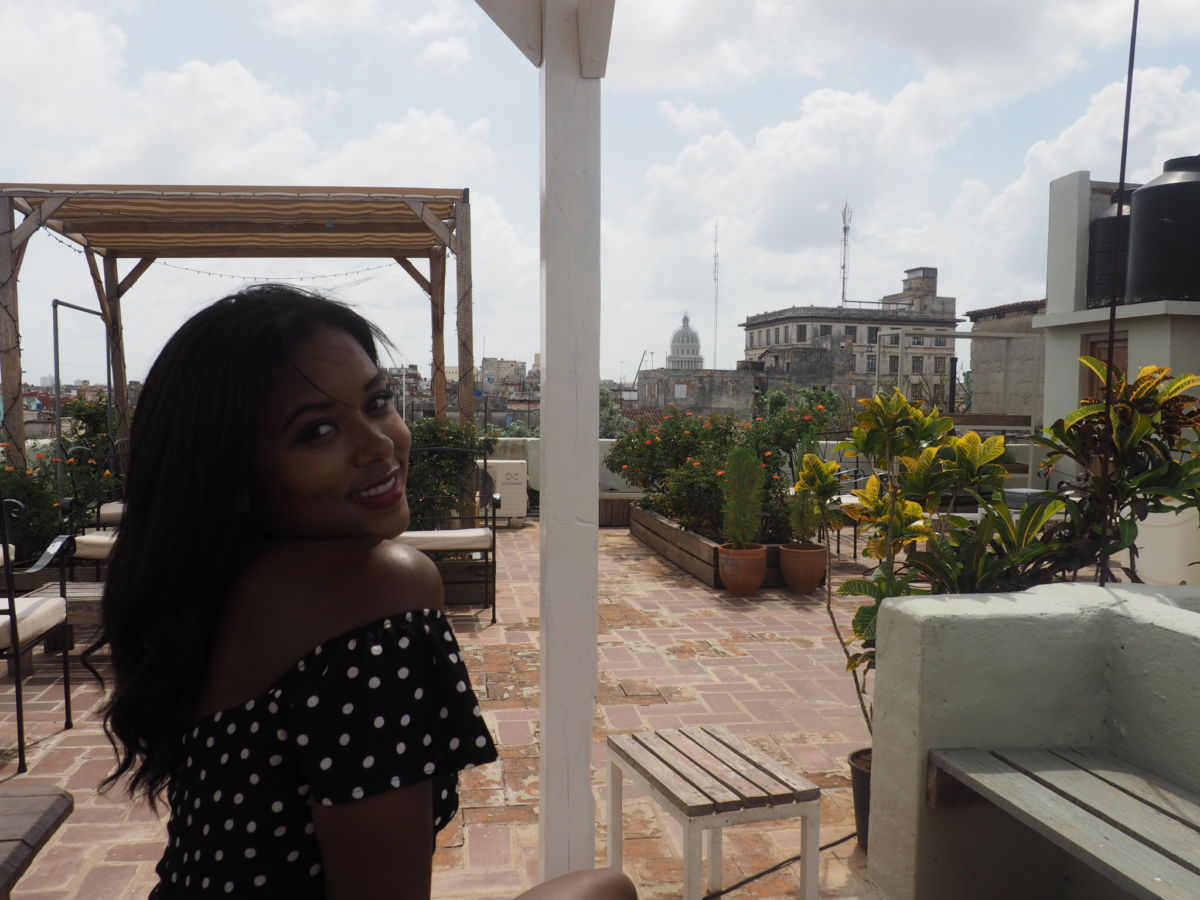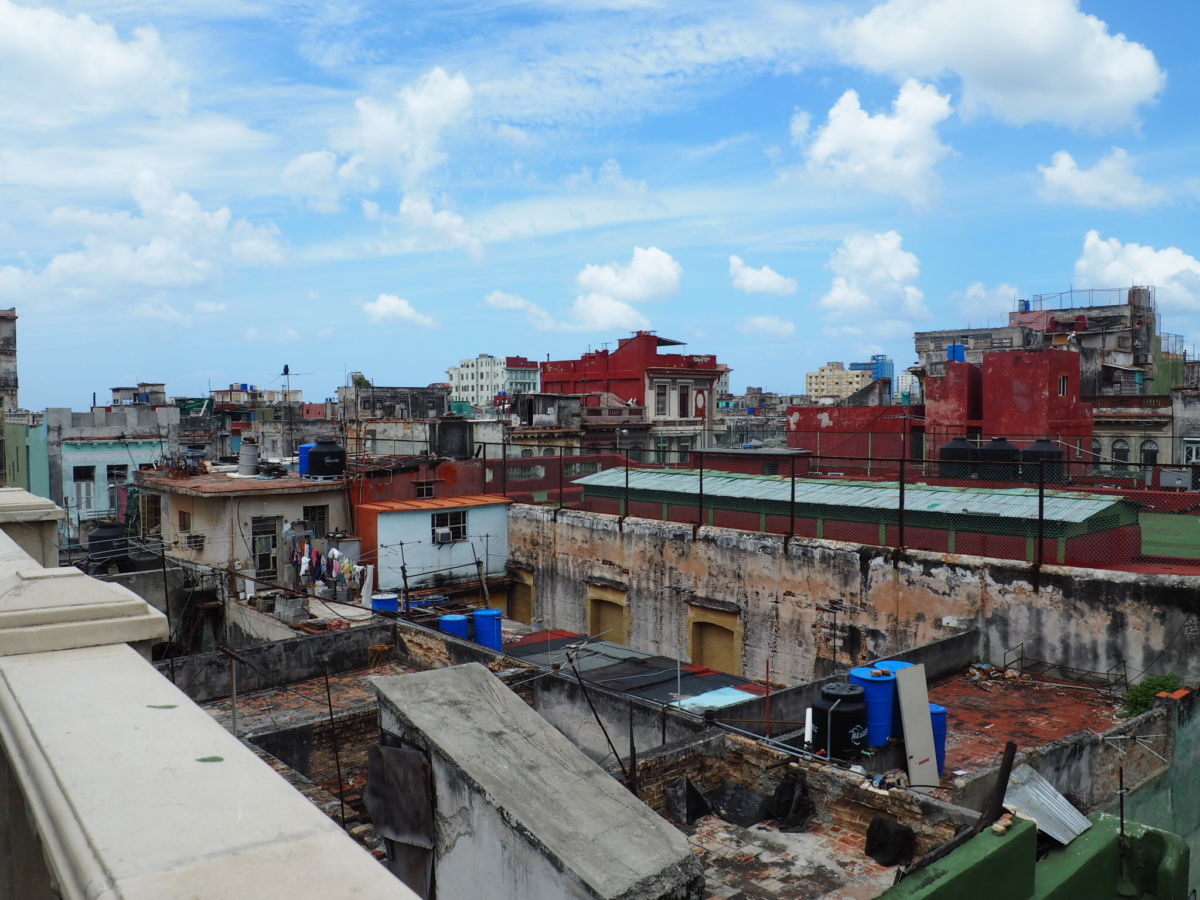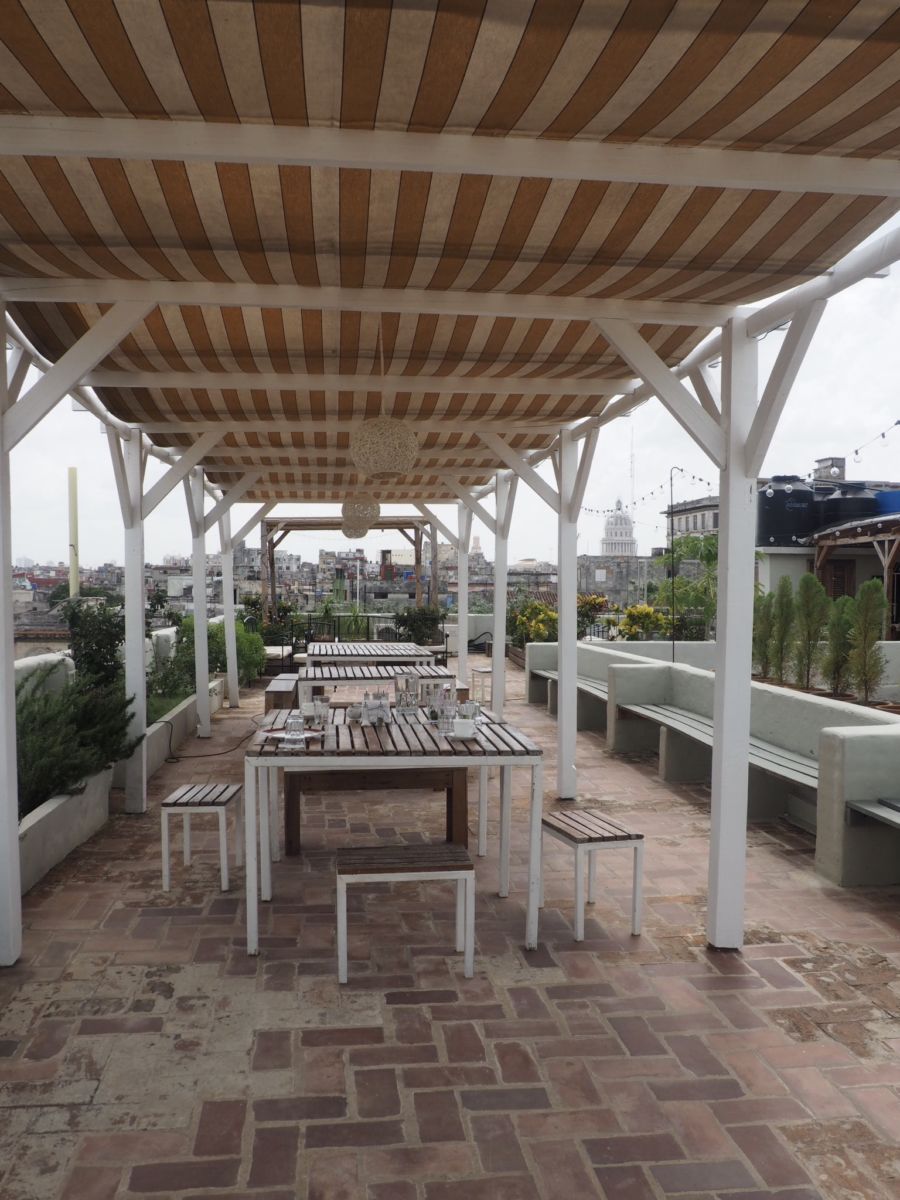 9. Take a bici-taxi and/or cocotaxi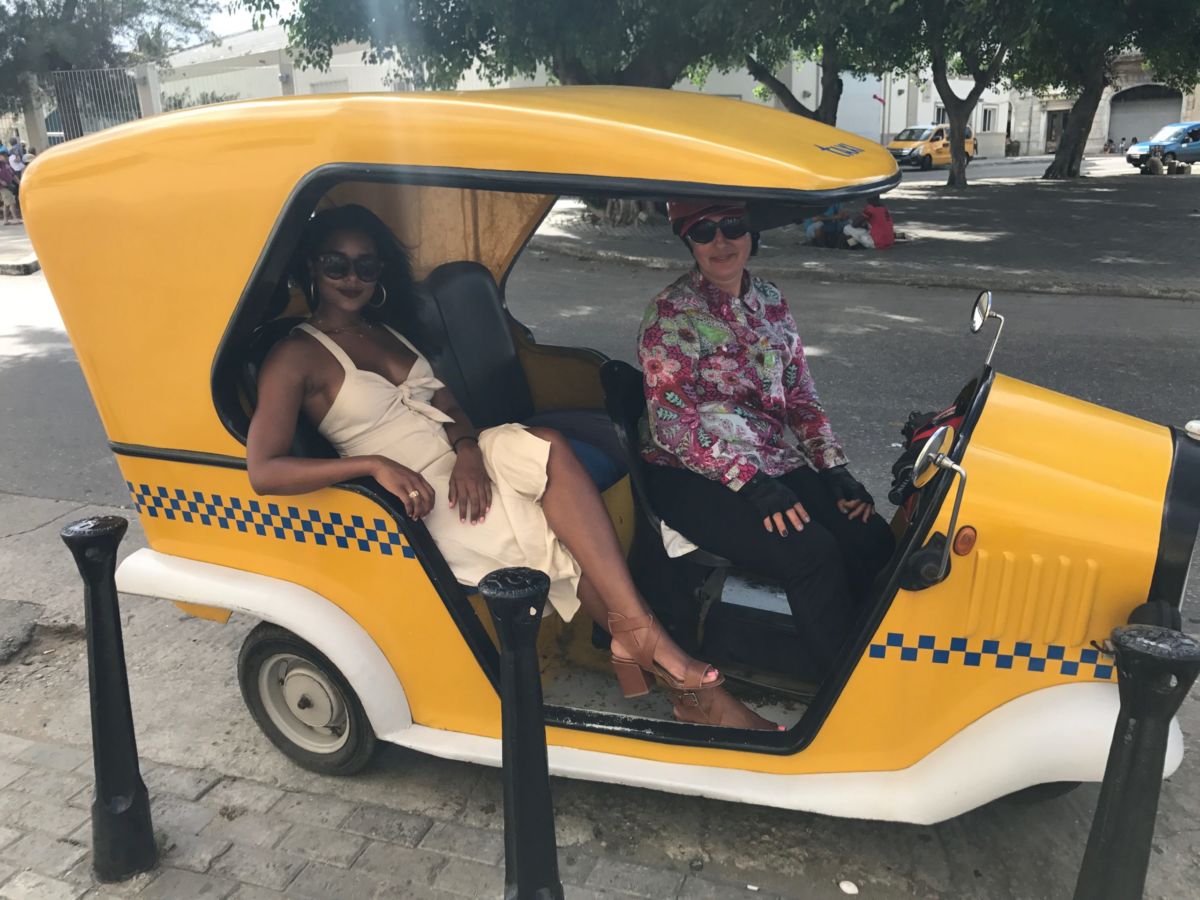 Certainly, you'll take a ride in one of the vintage car taxis during your trip to Havana, but also make it a point to take one of the other cool modes of public transportation: bici-taxis and cocotaxis. While both only carry two to three passengers and are a GREAT way to see things in the city that you'd miss in a car, the bici-taxi is operated by a person peddling a bike, while the cocotaxi is operated by motor no larger than one of a moped or golf cart. We never went long distances in either of those taxis, but did enjoy our rides every time we hopped on one.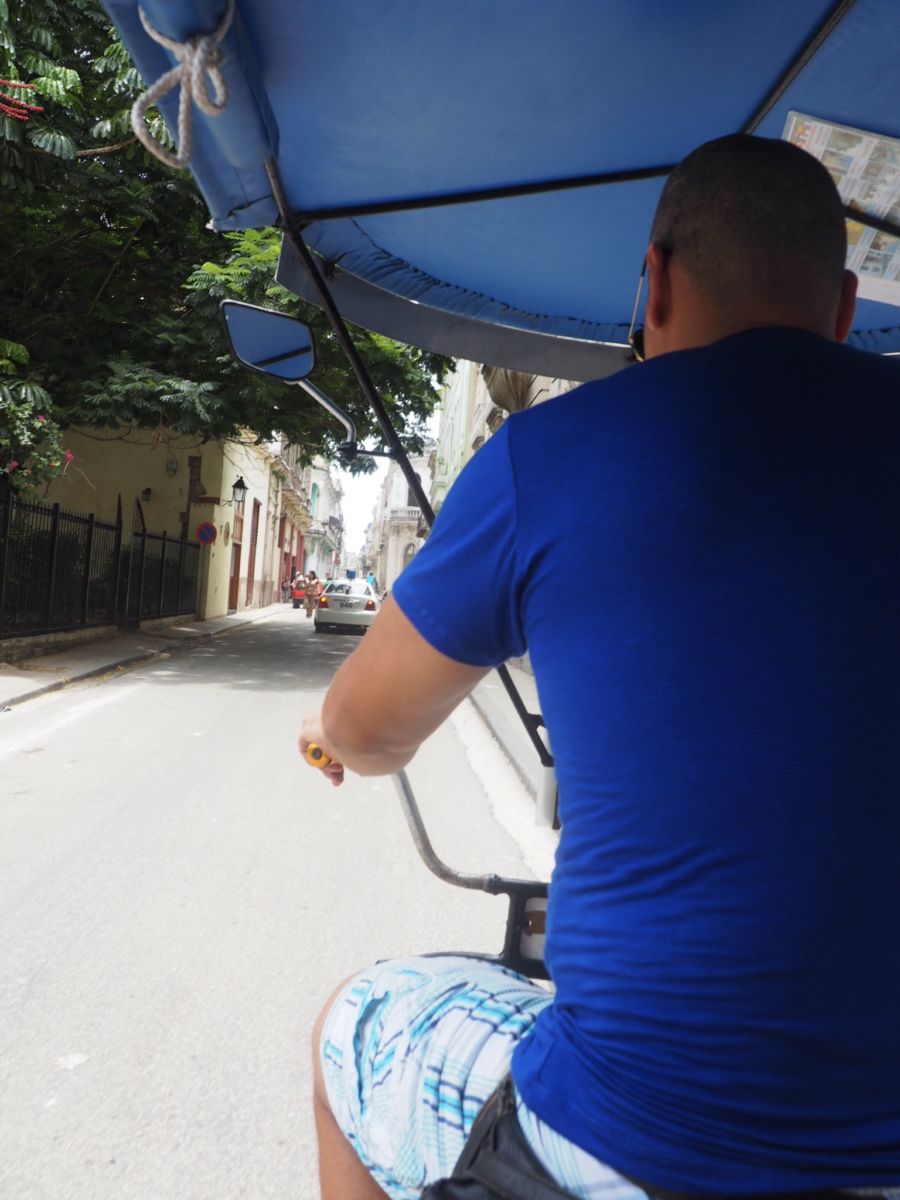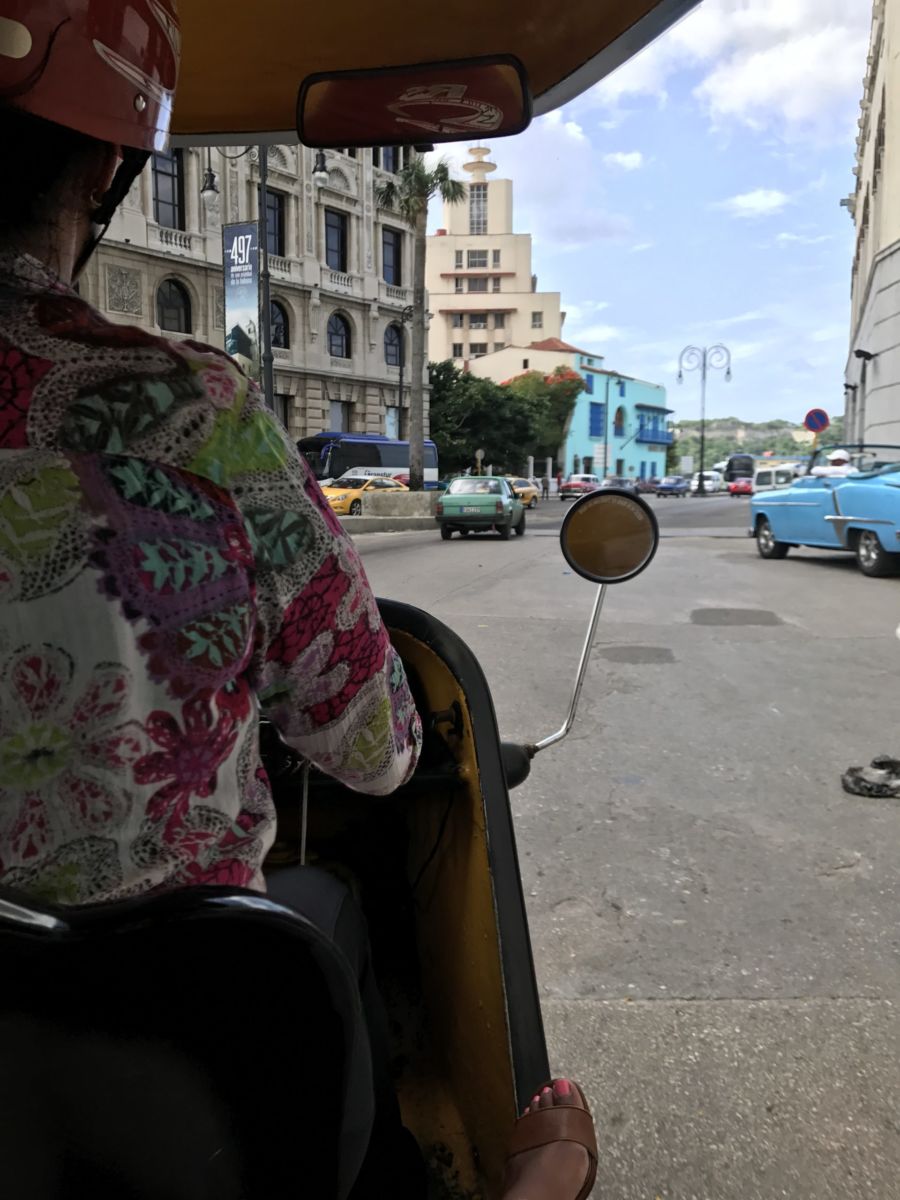 10. See the old mansions in Vedado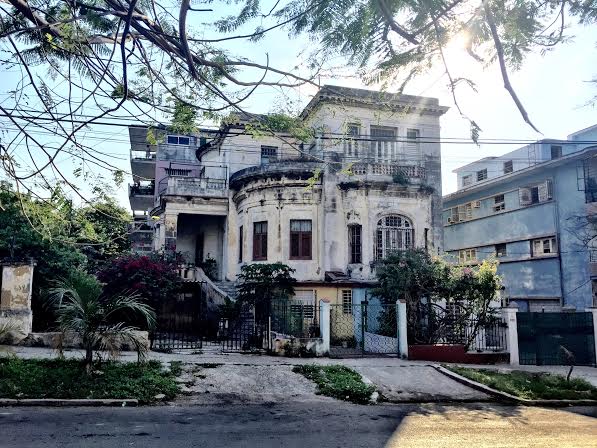 When riding through the neighborhood of Vedado you can't miss the massive, dilapidated homes lining the streets. Though most are crumbling and look like they've been vacant for decades, their charming colonial and baroque eras styles are still incredibly evident.  These homes were built before the Cuban Revolution, when wealth, drugs, and corruption flowed through the streets of Havana. At that time the city became a playground for Americans and their antics, the way Las Vegas is today, giving Cubans the money to build such extravagant homes. When the Communist government eliminated the class system and America began its embargo, the people who owned those homes were no longer able to keep them up and some even lost them to the government. These days families still call those mansions home despite their poor conditions. Driving through the neighbored (in a convertible vintage car, of course) gave me a sense of that opulent Cuban lifestyle that residents there haven't tasted in over 60 years.
11. Listen to local music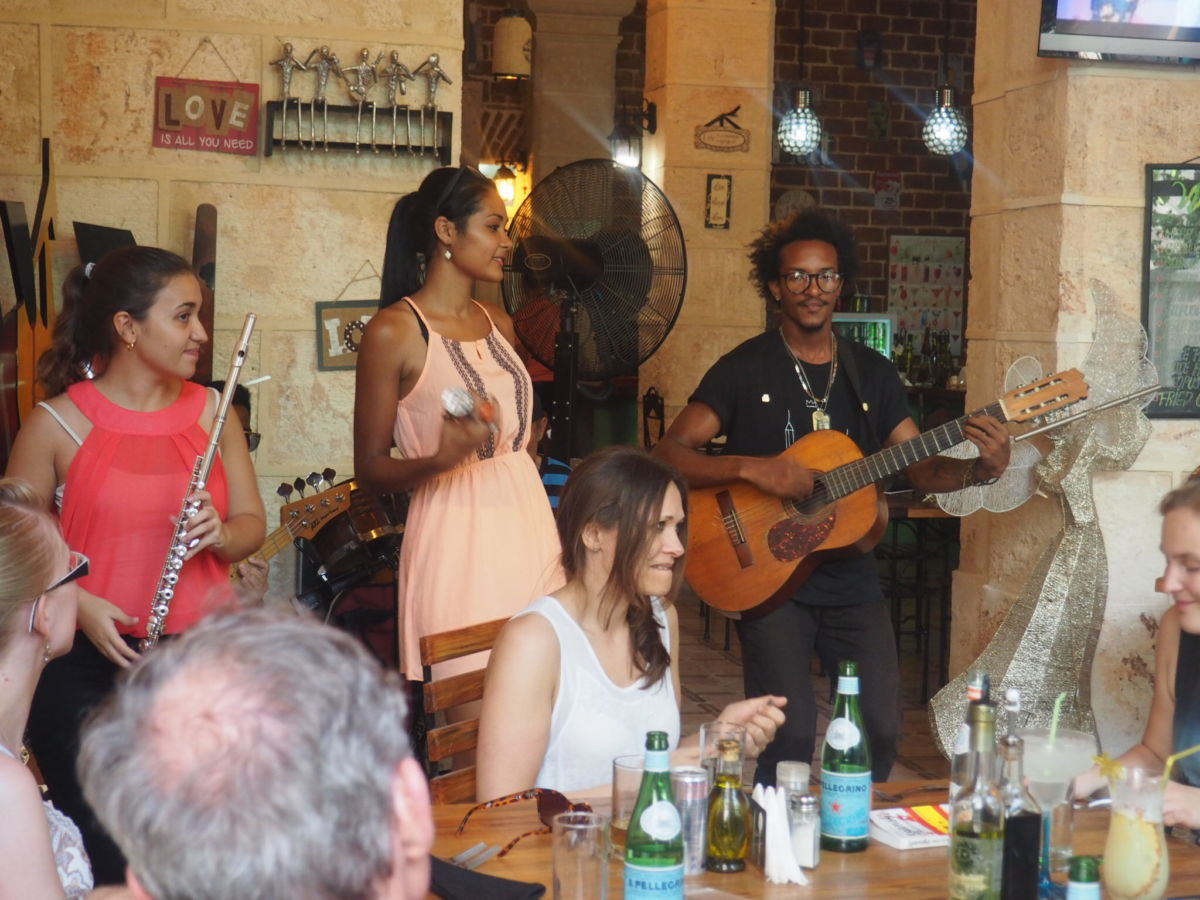 The local music of Cuba is undeniably catchy. I have no idea what they're saying, but it always makes me want to salsa! I totally understand why Havana and dancing go hand in hand. Finding great local music is so easy. You can find it in almost any restaurant throughout the city. Paladares keep their doors and windows open to attract customers to the live band in their establishment. There are also a ton of late night establishments offering live, local music. Wherever you decide, just make sure you find a place to let loose and dance to the sounds of Cuba.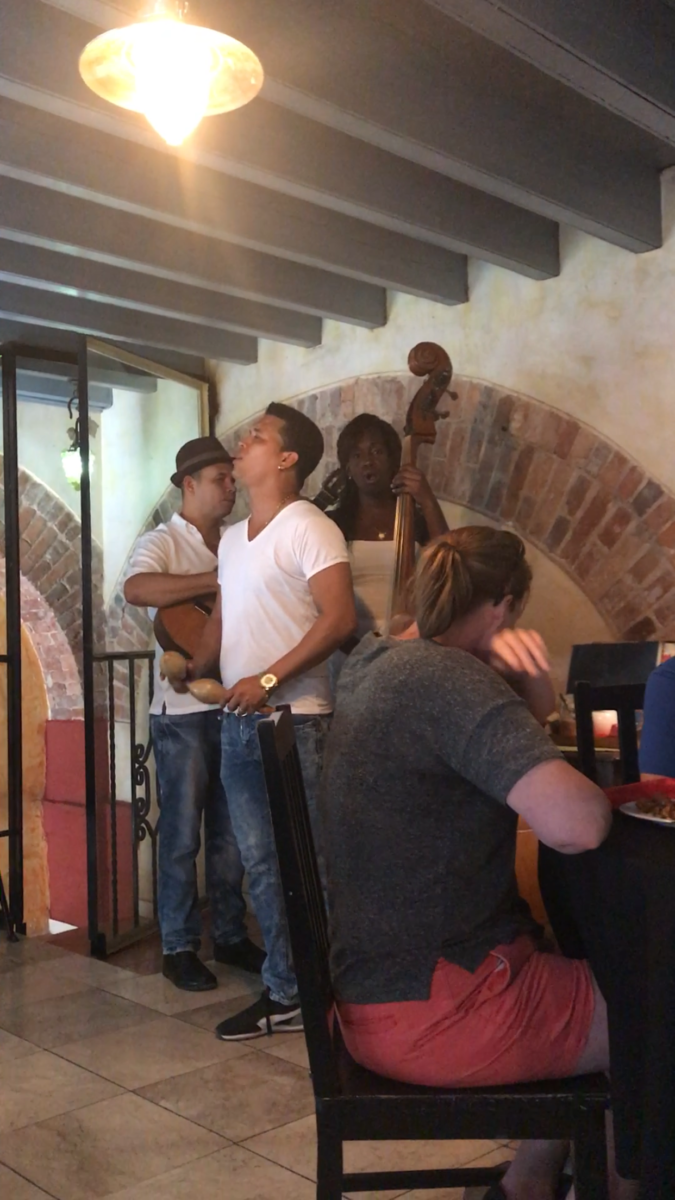 12. Visit Christ of Havana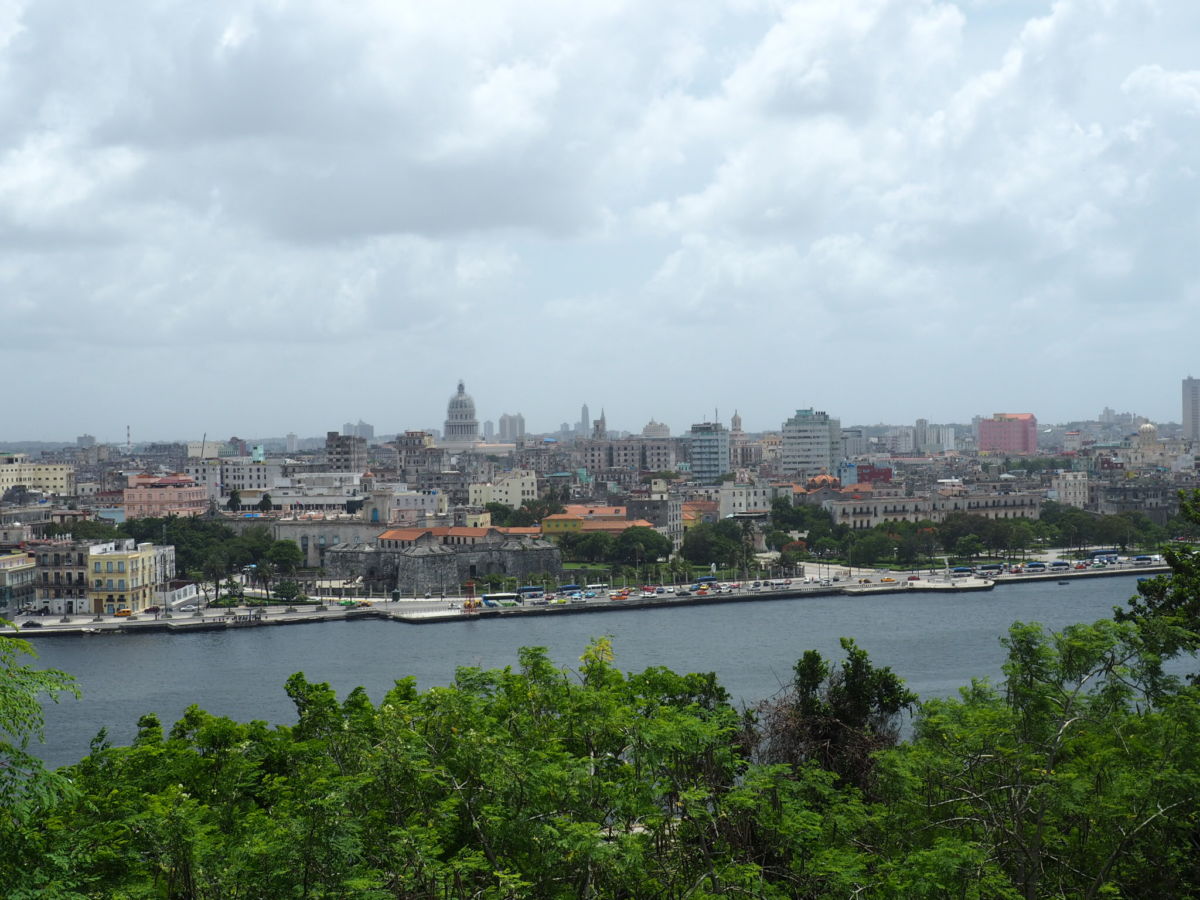 Many people will tell you to visit the Christ of Havana statue, depicting Jesus of Nazareth, because of its historic (it was placed upon the hill just days before Fidel Castro entered Havana during the Cuban Revolution) and religious (the marble used to create the sculpture was flown in from Italy where it was personally blessed by Pope Pius XII) significance. But I think you should visit the Christ of Havana just so you can look down onto the city from atop the hill.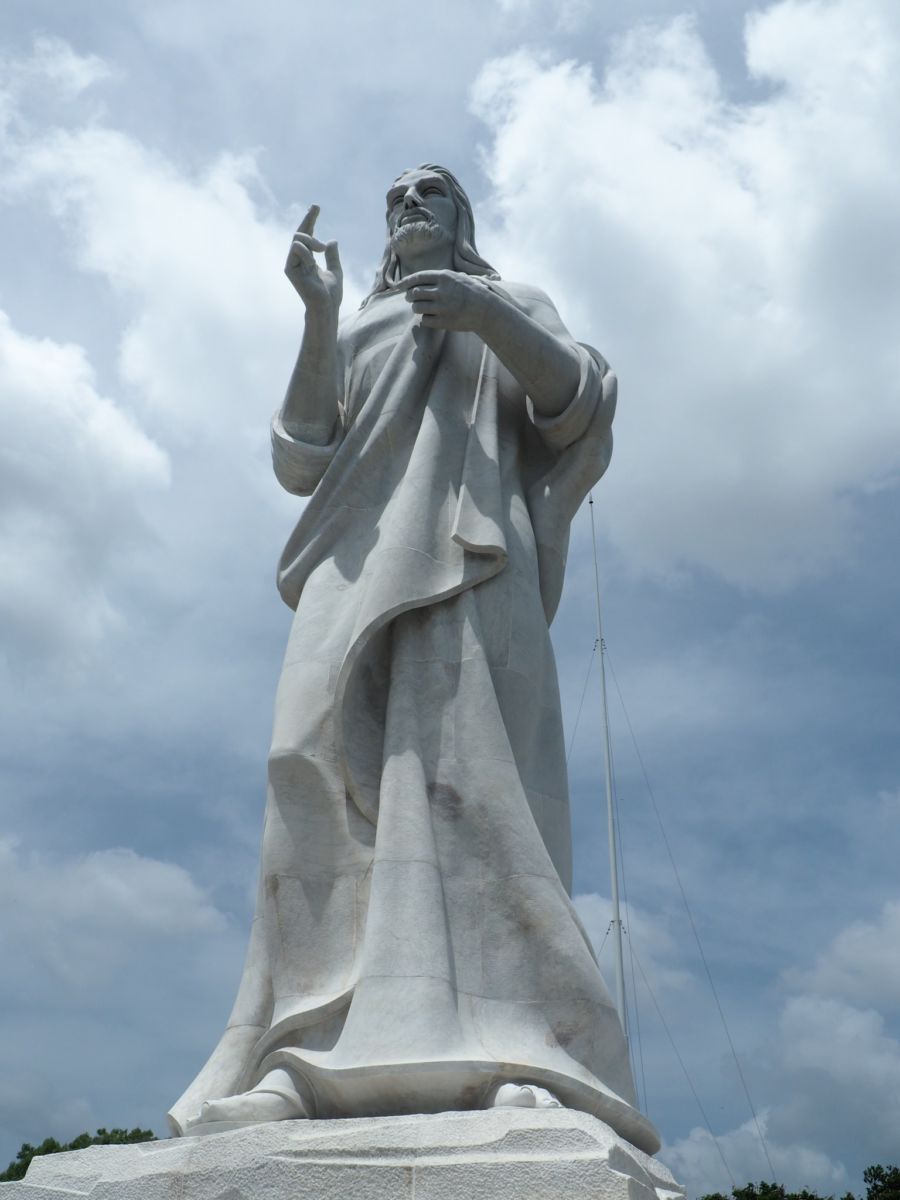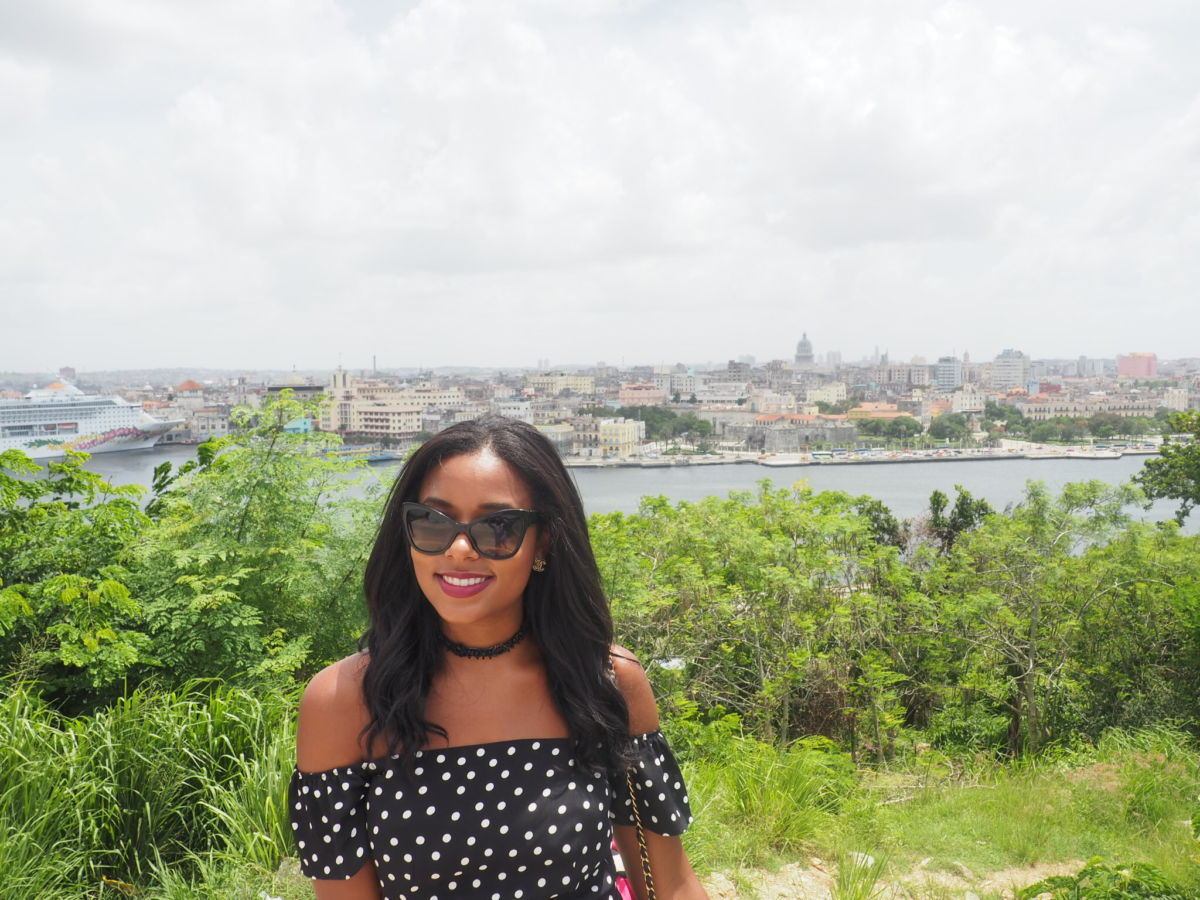 13. Visit the statue of El Caballero de París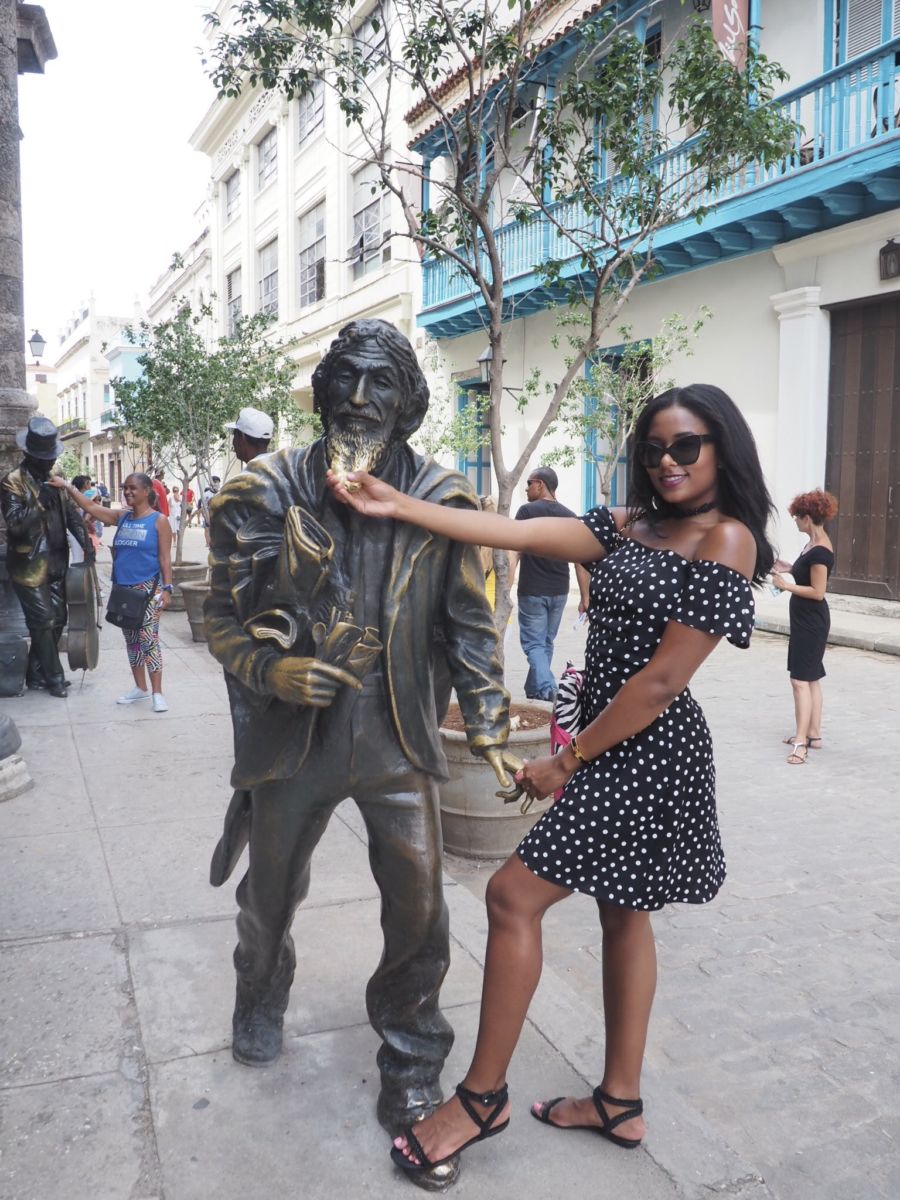 José María López Lledín, also know as El Caballero de París, or the "gentleman of Paris', was a local menatlly-ill man who became very well-known in the late 1950s for wondering the streets of Havana, discussing his philosophy of life, religion, politics and current events with everyone that crossed his path. He was known to appear in the most unlikely places at the most unpredictable times and was beloved by the people of Havana. For decades legends where created based on his character, inspiring various artists, writers, film makers.  After his death in the mid-1980s, sculptor José Villa Soberón created a bronze statue in his honor, depicting him as a common pedestrian. It sits outside the basilica of San Francisco de Asis and locals believe that if you touch his beard, finger, and foot all at the same time…you'll have good luck!