Easter Sunday has always been one of my favorite holidays. And some of my earliest outfit memories for were this occasion! Weeks before the big day I'd go shopping with my mom and then my grandma, and eventually even my aunt to pick out every single piece of the entire look. There was always a pastel-colored dress, some stockings or frilly socks, fancy shoes and accessories like a hat + little purse. Then we'd iron it the night before and lay it out perfectly, so that when Resurrection morning came I was worthy for Jesus Christ, himself.
Come to think of it, getting dressed for Easter Sunday is probably one of the reasons why I love getting dressed so much, in general. Something about that attention to detail and then having the ability to prance around church showing off my hard work made me feel soo special…and accomplished!
Whether your headed to an in-person service next Sunday, or watching it on livestream from the comforts of your home, I suggest putting a little extra effort into your look so that the day feels just as important as it actually is. For it is the day our Lord and savior, Jesus Christ rose from the dead to make believers out of non-believers, and rescue each of us from the sins we can't help but commit. If that isn't an important day, worthy of your best you… then I honestly don't know what is!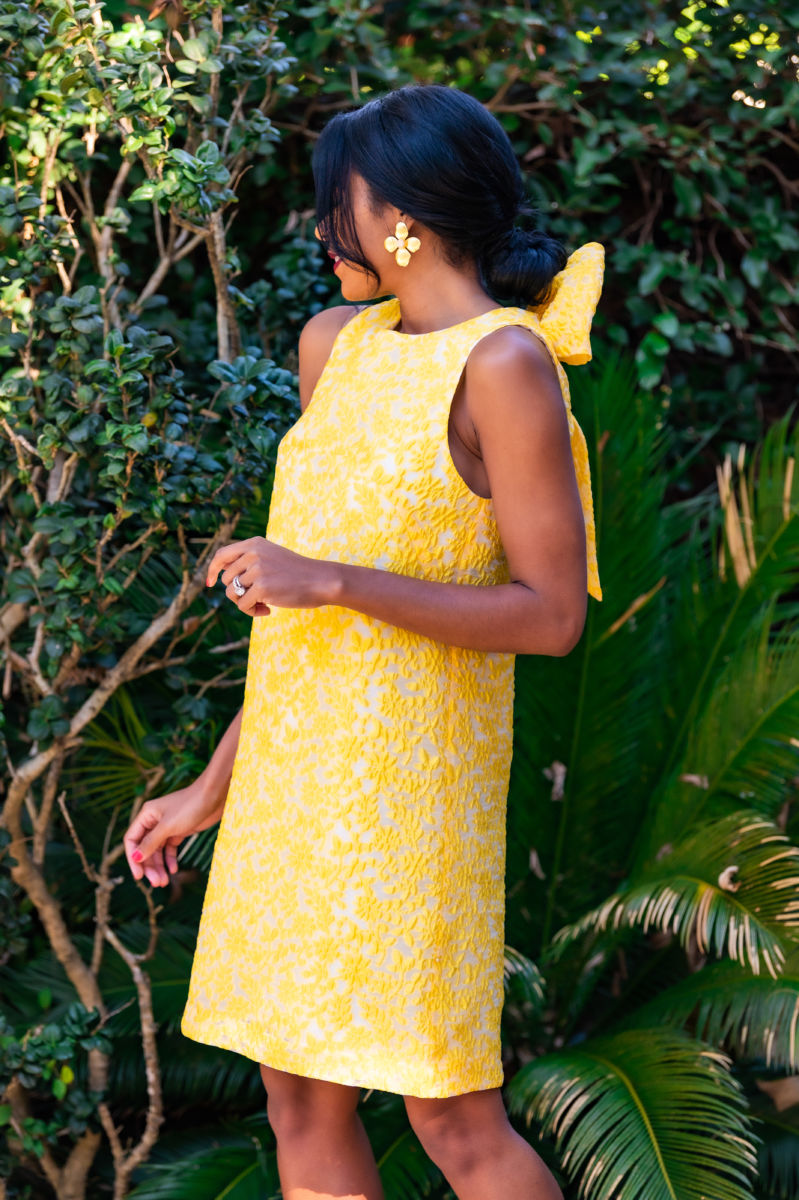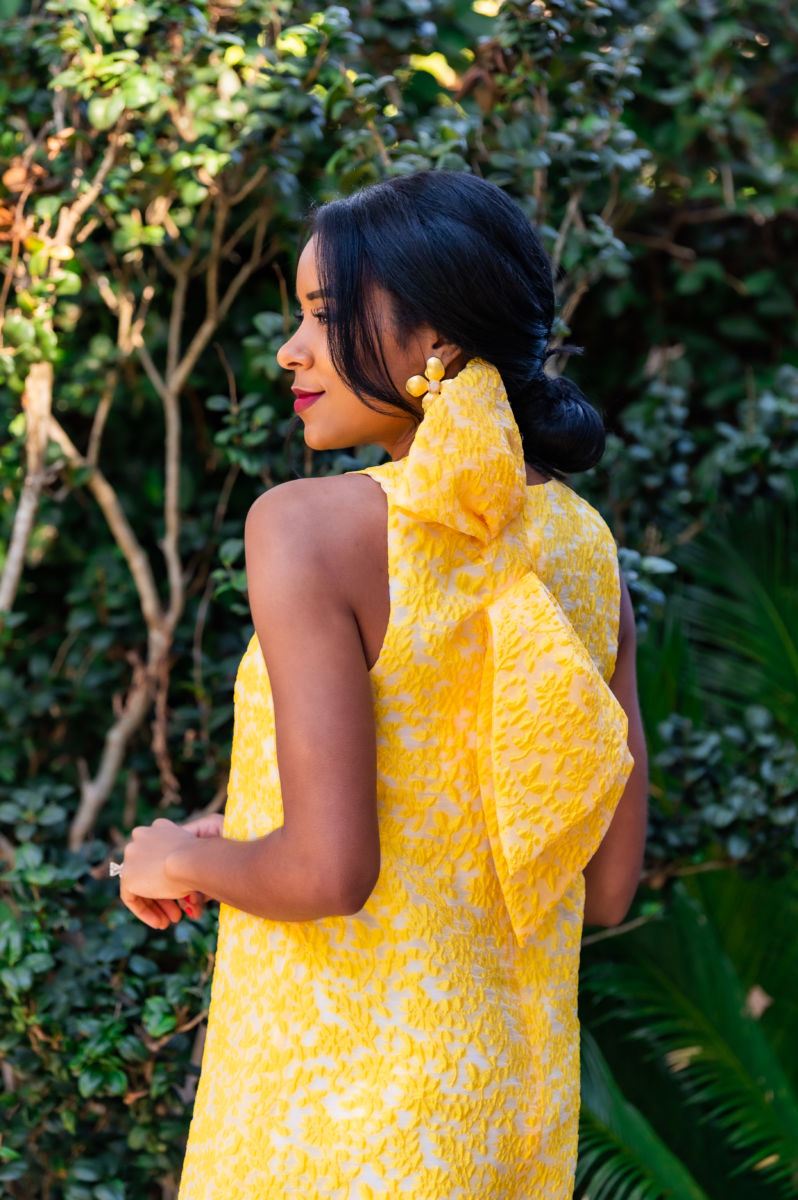 (Yellow Bow Dress- Lela Rose by Pearl : Shop here)
Shop a few of my favorite floral print, pastel-colored Spring dresses that you can wear Easter Sunday (but wear all season long) below: