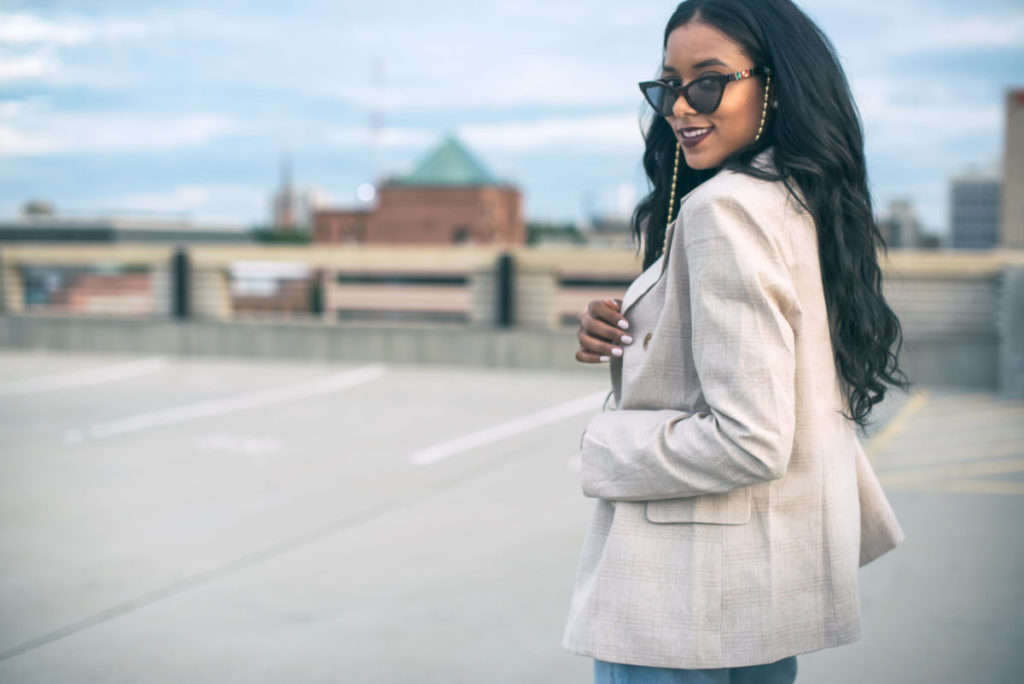 It's totally worth investing in a good blazer if it can take you from your most important business meetings, to drinks on the town with your girls. No longer is this piece considered only half of a set, it's now a statement all on it's own and can turn a otherwise plain outfit into something with a little more umph. I'm really loving this blazer by the ladies over at One/Third. It's a great fit and made of the utmost quality, perfect for anytime of the day. But here are a few others we love:
Blazers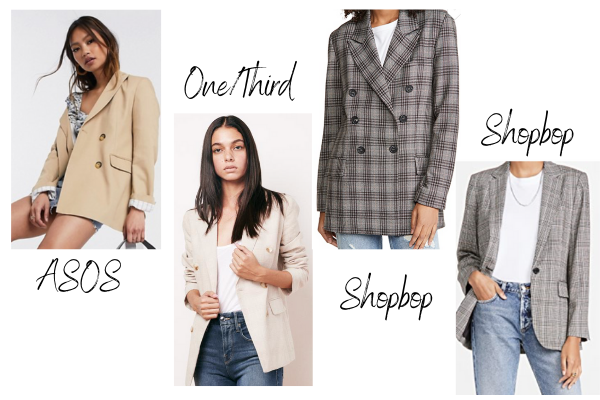 Save: ASOS // Satisfy: One/Third, ShopBop // Splurge: ShopBop
Looking for a few simple ways to style your new blazer? Try one of these four outfit ideas the next time you're wanting to add a little sophistication to your casual look.
Look 1:
with boyfriend jeans + white tee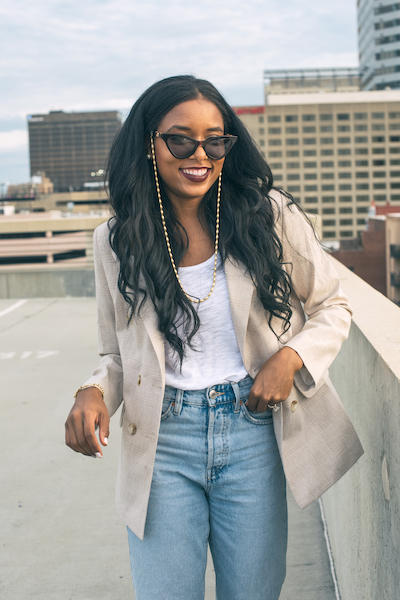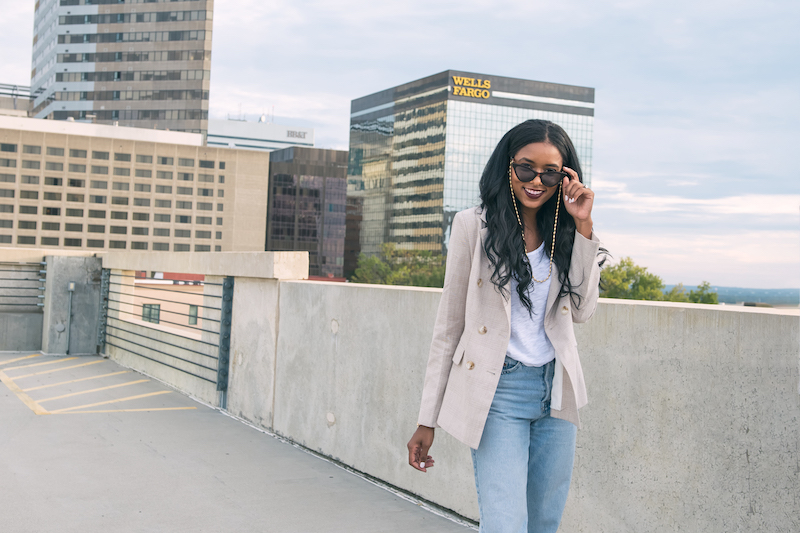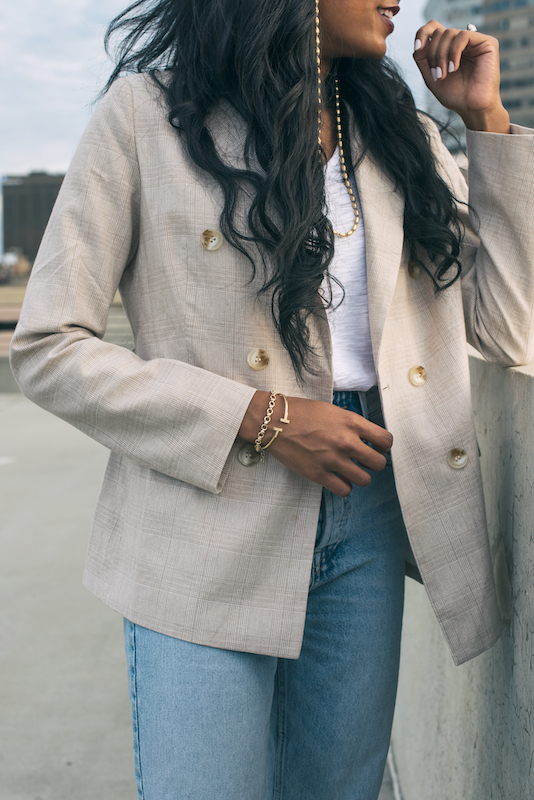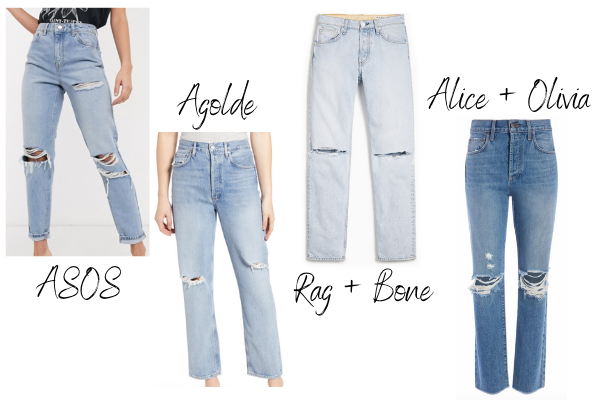 Save: ASOS // Satisfy: Agolde, Rag & Bone // Splurge: Alice + Olivia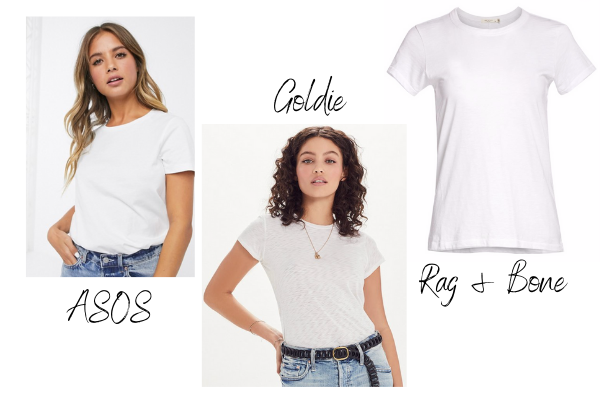 Save: ASOS // Satisfy: Goldie // Splurge: Rag & Bone
Look 2:
with a leather skirt + graphic tee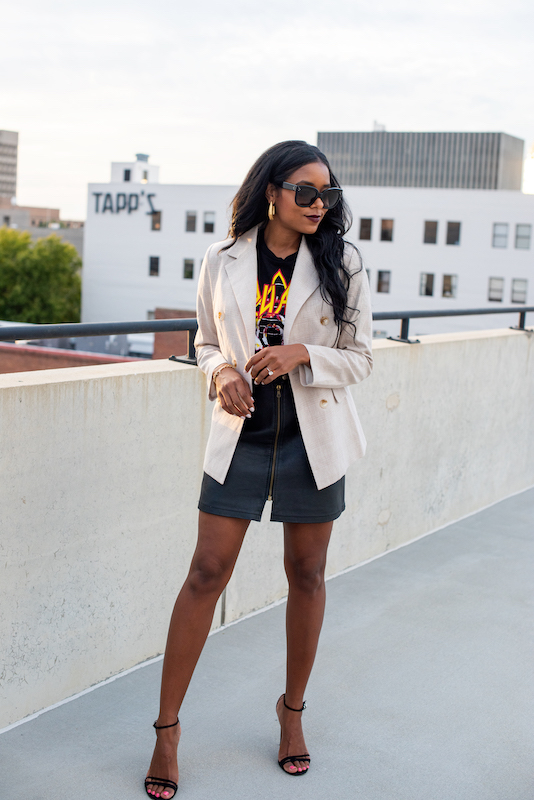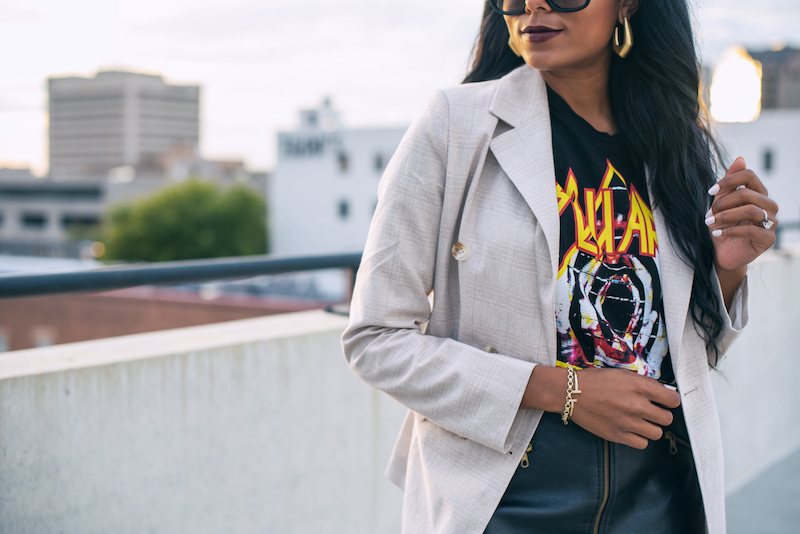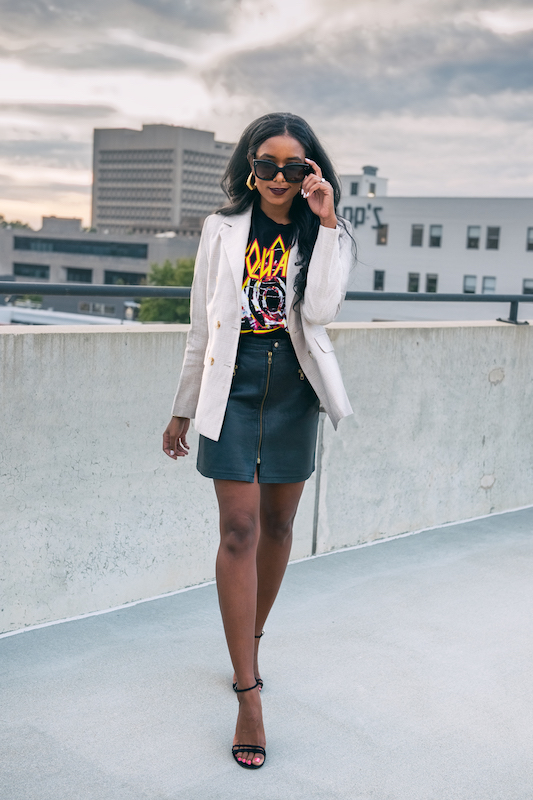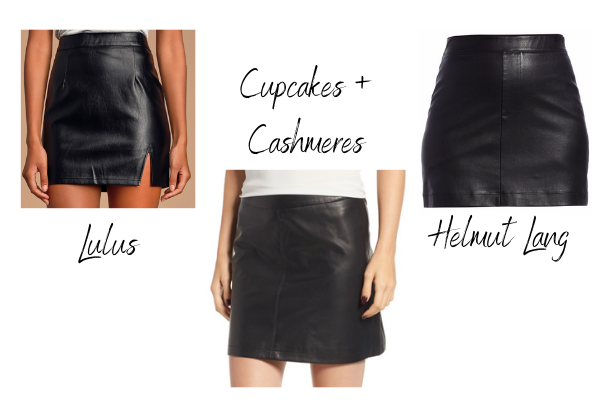 Save: Lulus // Satisfy: Cupcakes and Cashmere // Splurge: Helmut Lang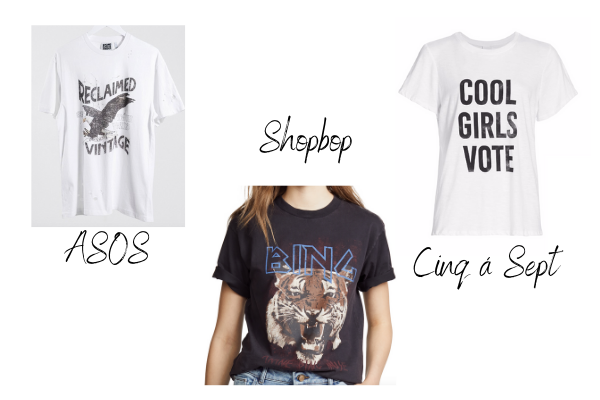 Save: ASOS // Satisfy: Shopbop // Splurge: Cinq á Sept
Look 3:
over a solid color hoodie w/ white sneakers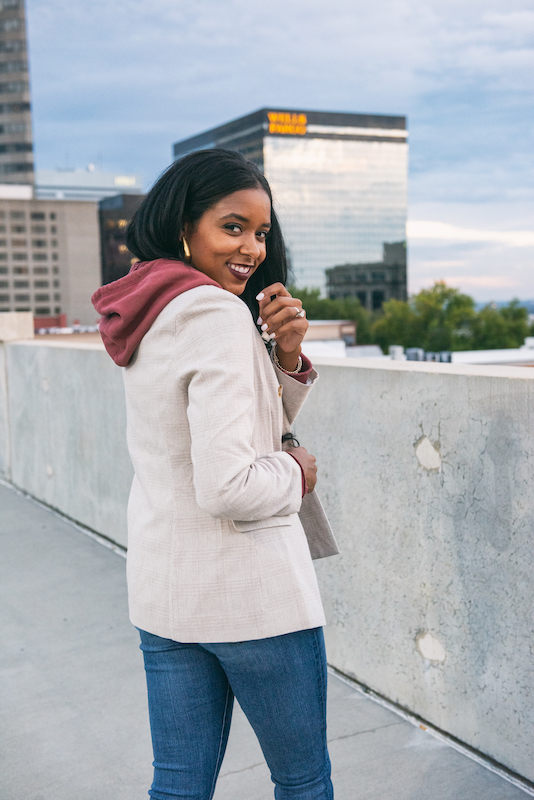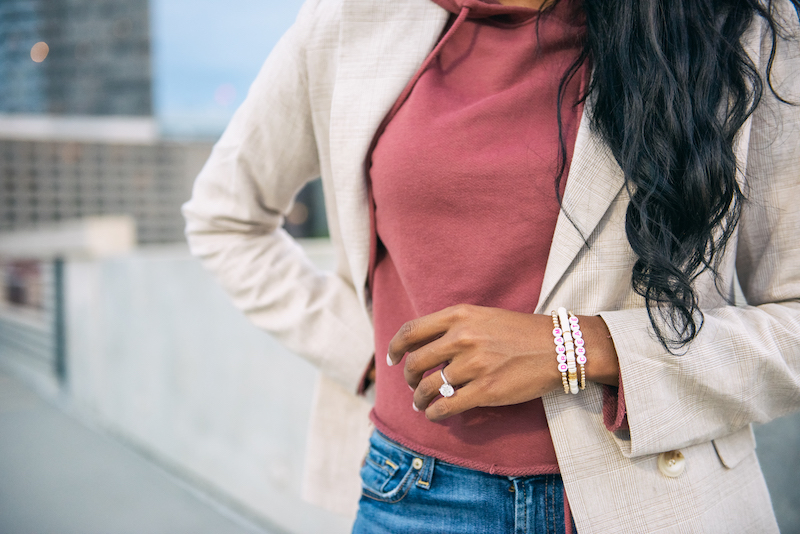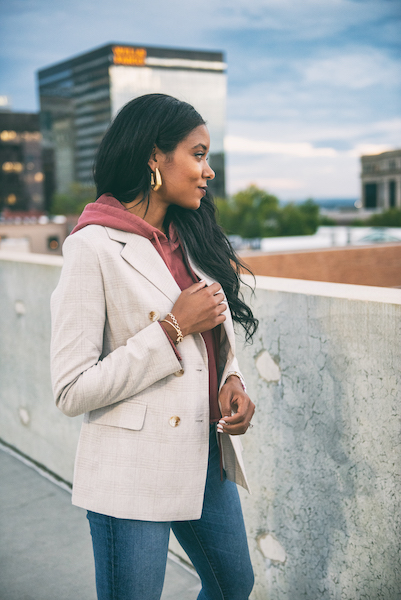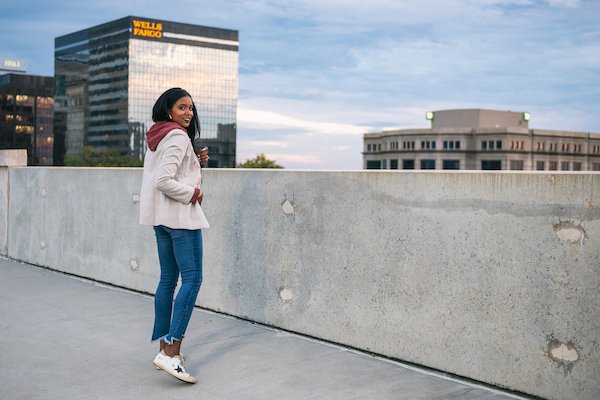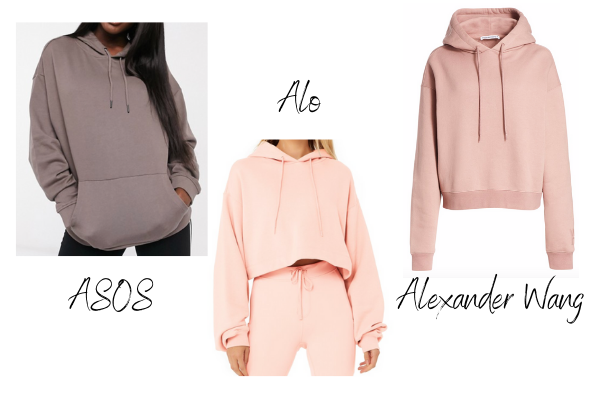 Save: ASOS // Satisfy: ALO // Splurge: Alexander Wang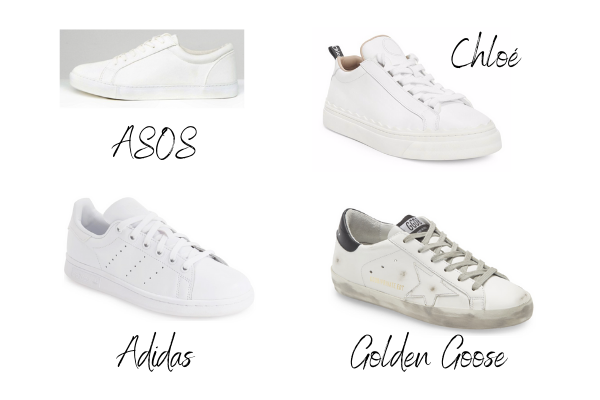 Save: ASOS // Satisfy: Adidas // Splurge: Chloé, Golden Goose
Look 4:
with a black turtleneck + skinny black jeans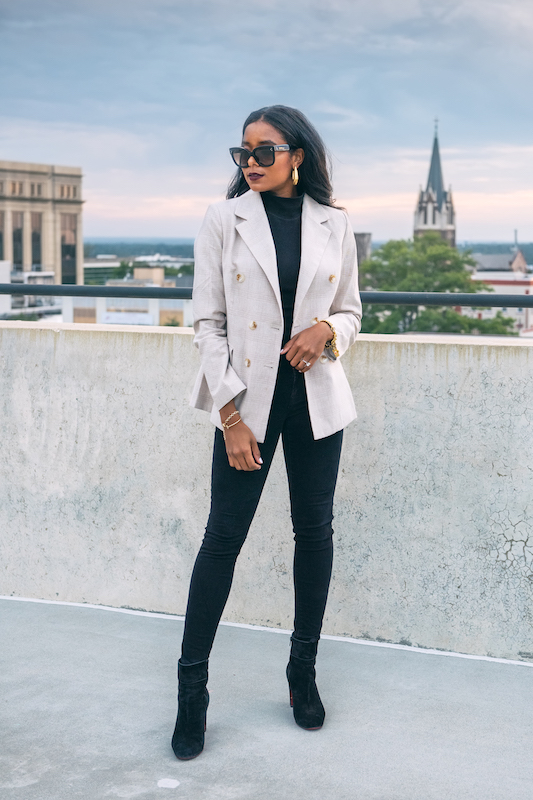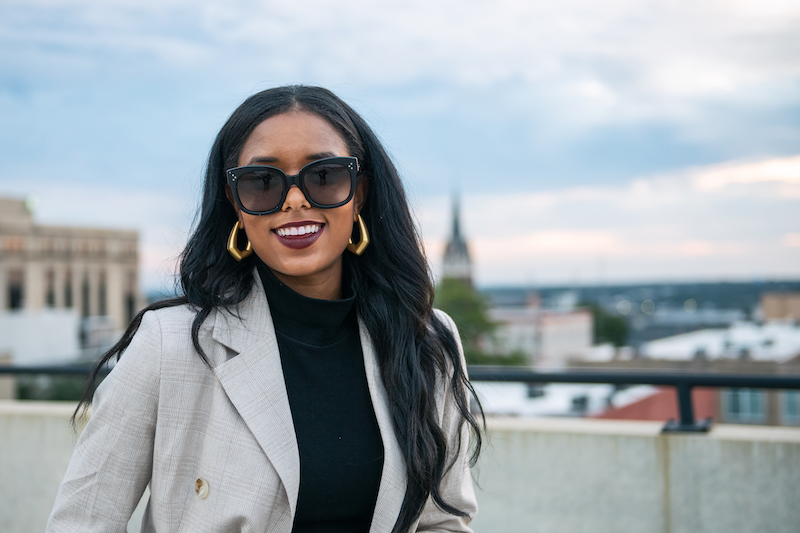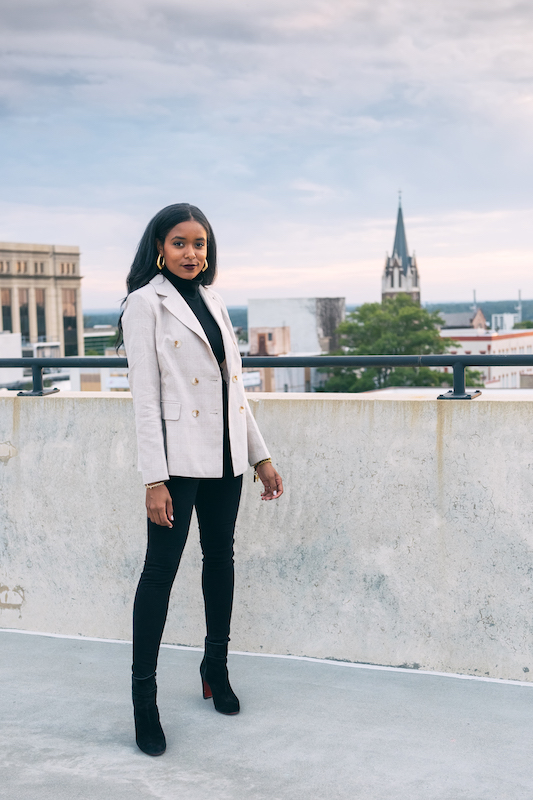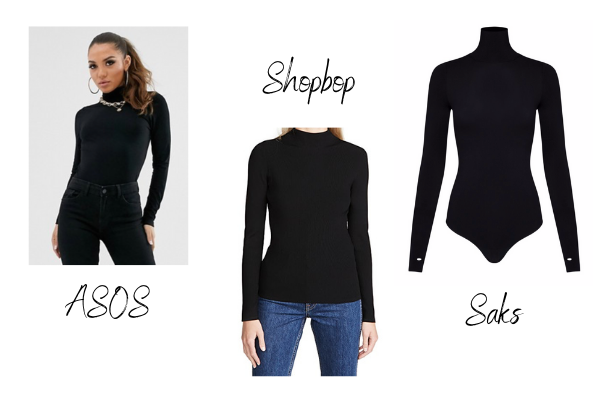 Save: ASOS // Satisfy: Shopbop // Splurge: Saks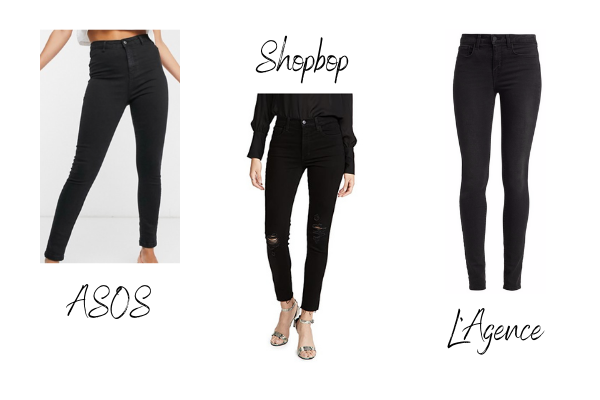 Save: ASOS // Satisfy: Shopbop // Splurge: L'Agence
Photography: John Lowry