If I've learned anything in the past few years its that you are only as successful as the relationships you build. My brand would be nothing if it weren't for my network, so I'm always looking for opportunities to nurture those relationships, while also creating new ones.
Thanks to Covid– it had been a while since I last dedicated a trip to Charleston to Shades of Pinck, so earlier this week my assistant Sydney and I met on the Peninsula for a full 24 hours of connecting with brands– both long time partners + budding new friendships!
She and I chose to stay at the fairly new, Hotel Bella Grace. Right near the corner of Calhoun + Meeting Street it really is in one of the best locations. It took nothing to walk to King Street, drive South of Broad, hop on the bridge to Mount Pleasant, and even skip to the opposite side of downtown. But what really makes Hotel Bella Grace so special is how glam this space is. The color palette is chic + moody: black, grey + chrome and exposed brick everywhere. With marble accents, dramatic lighting fixtures and fashionable art all about, you'll feel like you've retreated to some multi-level glam room in one of the major fashion capitals.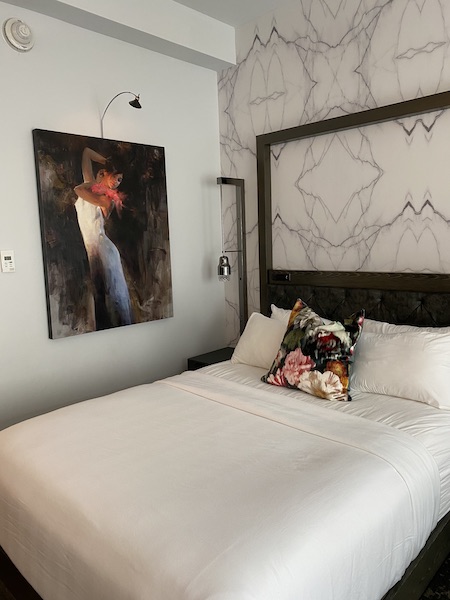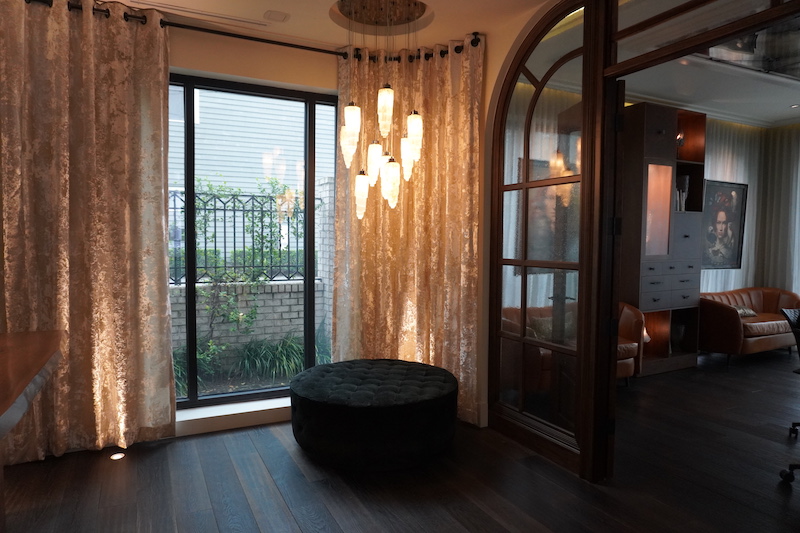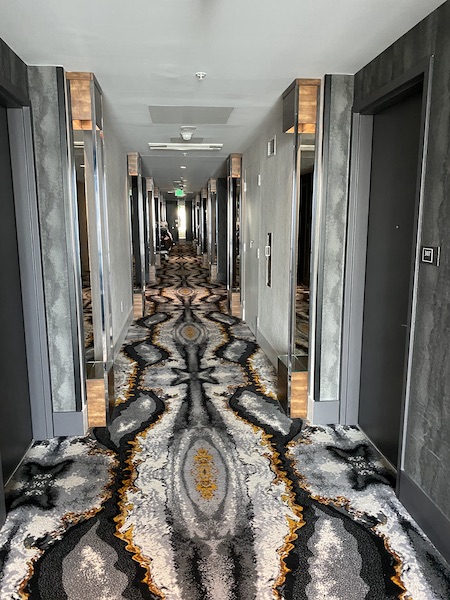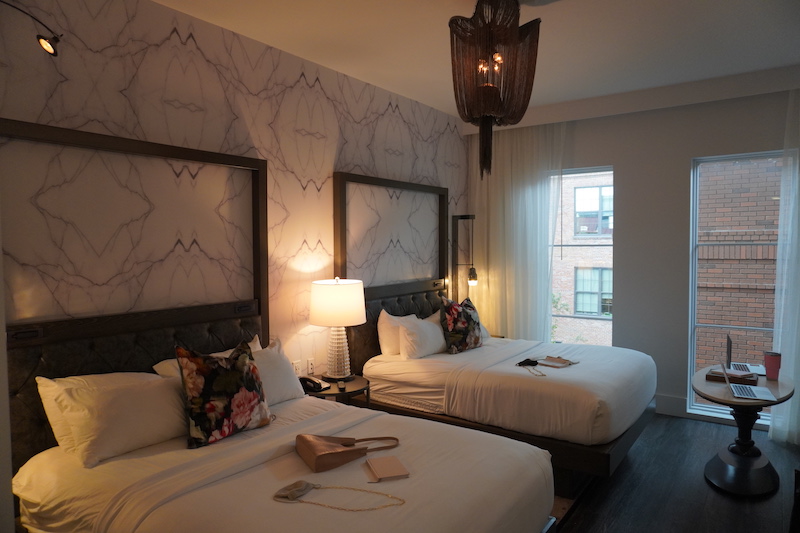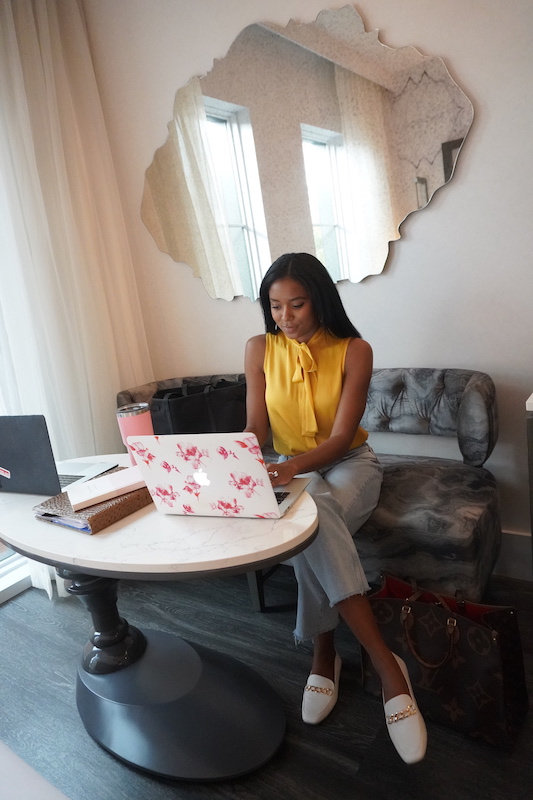 Shoes: Just Fab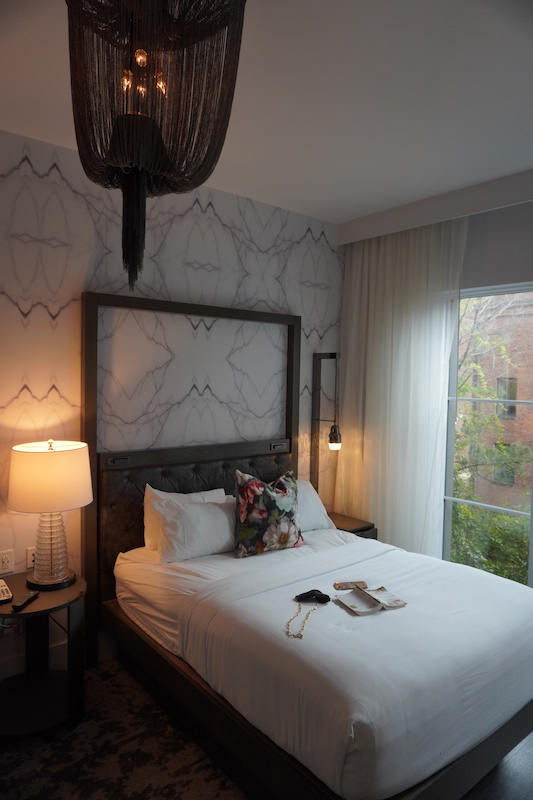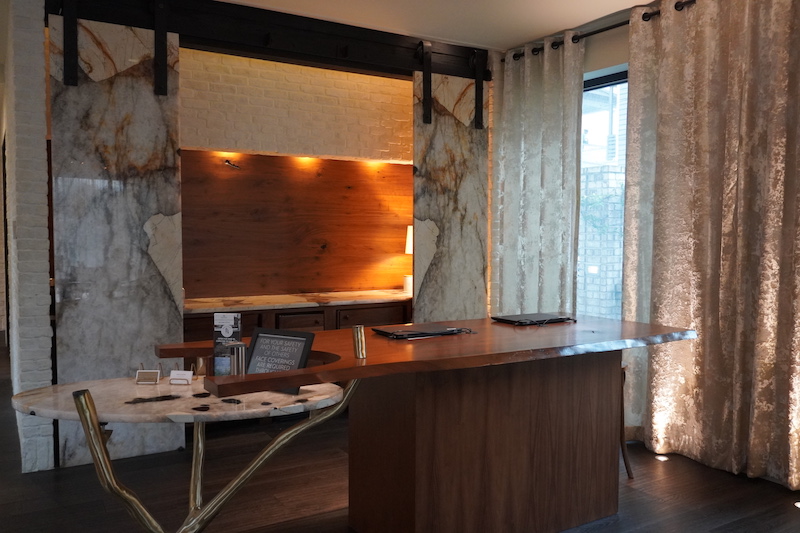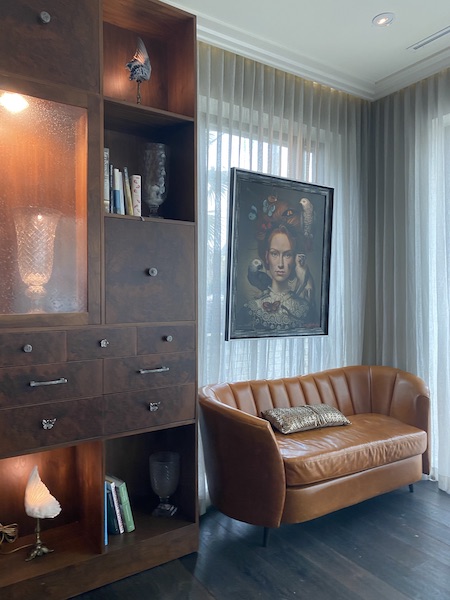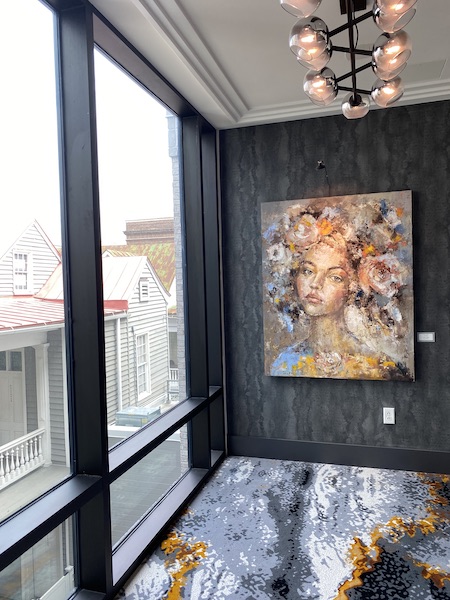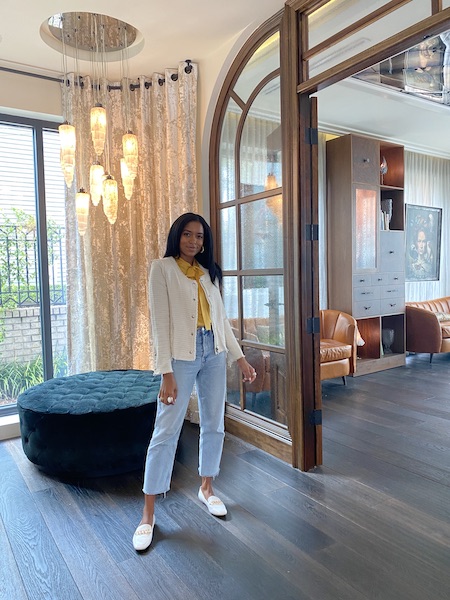 Other honorable mentions about Hotel Bella Grace: the pillows are superrrr comfortable, the valet is incredibly helpful at all times of the day, and every floor has an incredible view of Mother Emanuel Church. If you can catch it when it's standing proud in that morning light– you can't help but take a moment to thank to God for whatever is weighing heaviest on your heart in that moment.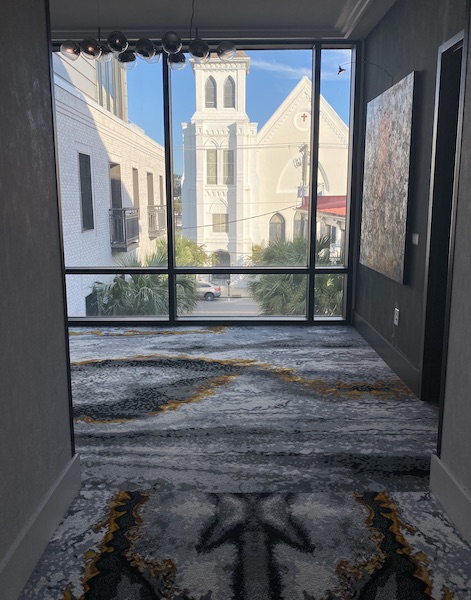 One of our first stops in Charleston was to the brand new BlueMercury on King Street. They had previously been located in a smaller spot just a little further down the street, but about a month ago moved into this awesome location with a much bigger selection of skin care + cosmetic products.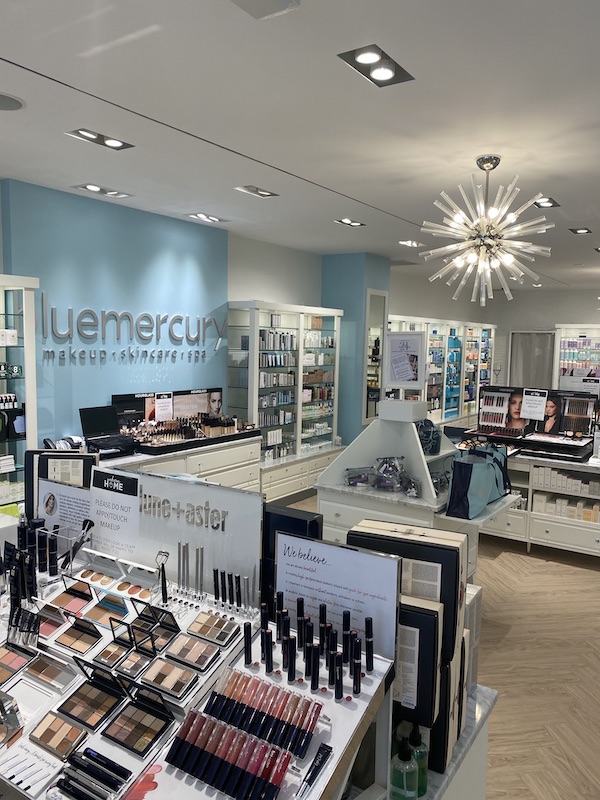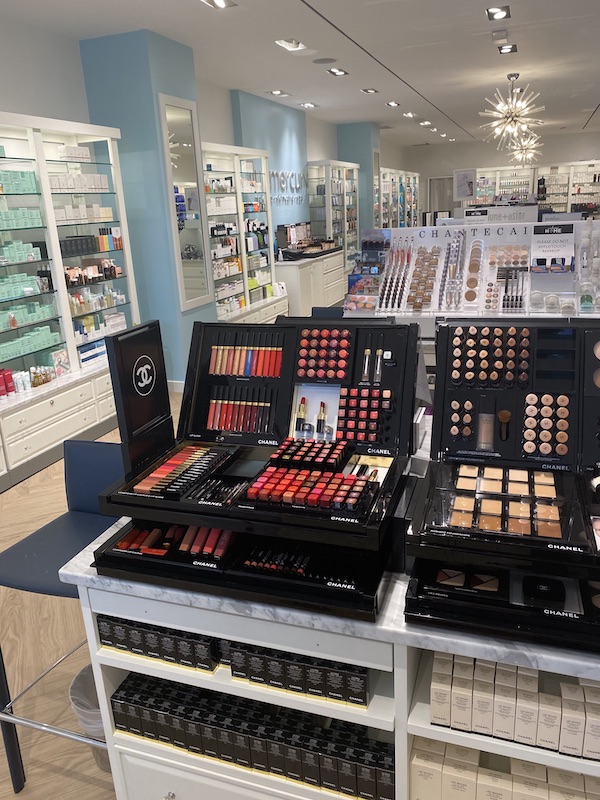 If I'm being totally honest, nearly 90% of the times I've put make up on in the past 6 months it's been for a photo shoot, so I've been scraping by with a depleting supply of product and have been in desperate need of a restock. Bluemercury had my favorite well-known brands, but they also introduced me to clean, private label make up + skin care brands created by co-founder & CEO, Marla Beck.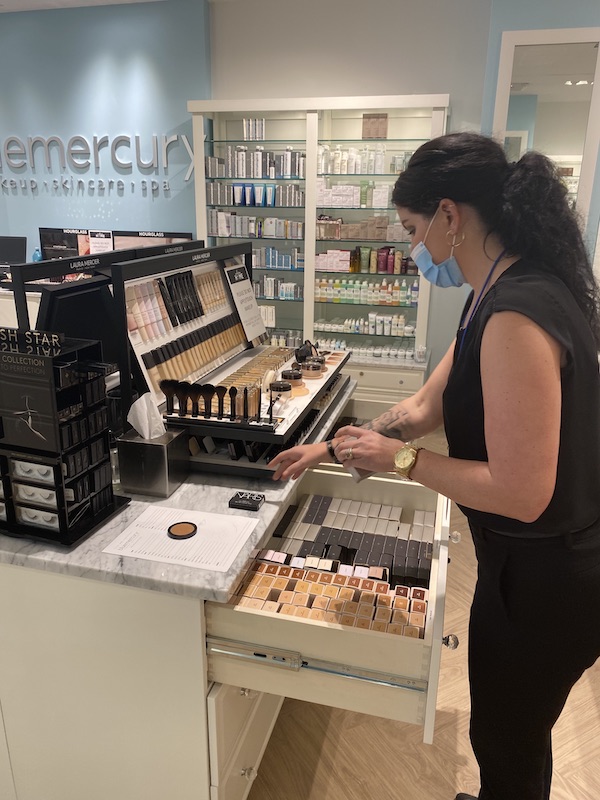 The weather was much warmer than we expected it to be, so we popped over to Leon's for lunch! We're quickly headed into fall and I'm not sure how much longer we'll get to take advantage al fresco dining, so I called V and told her to meet Syd and I for a classic summer afternoon. We ordered raw oysters, sandwhiches + po-boys, and frosé — of course!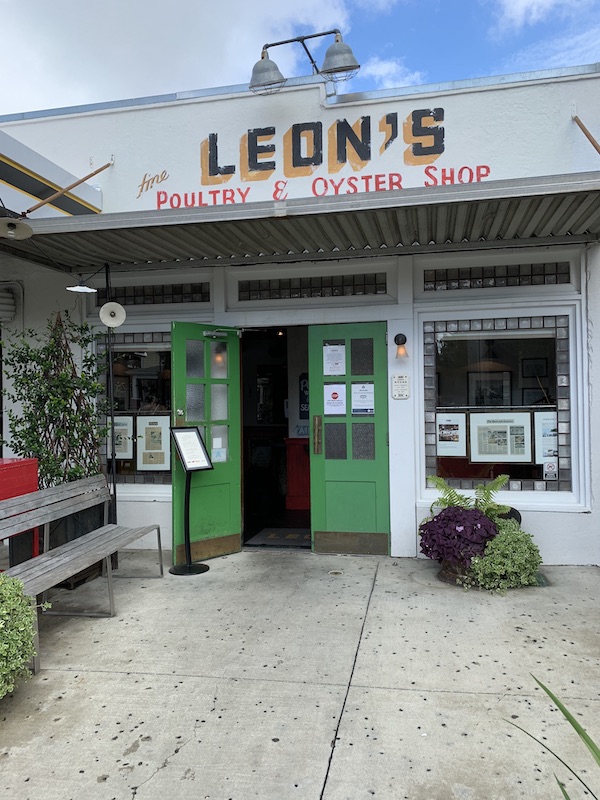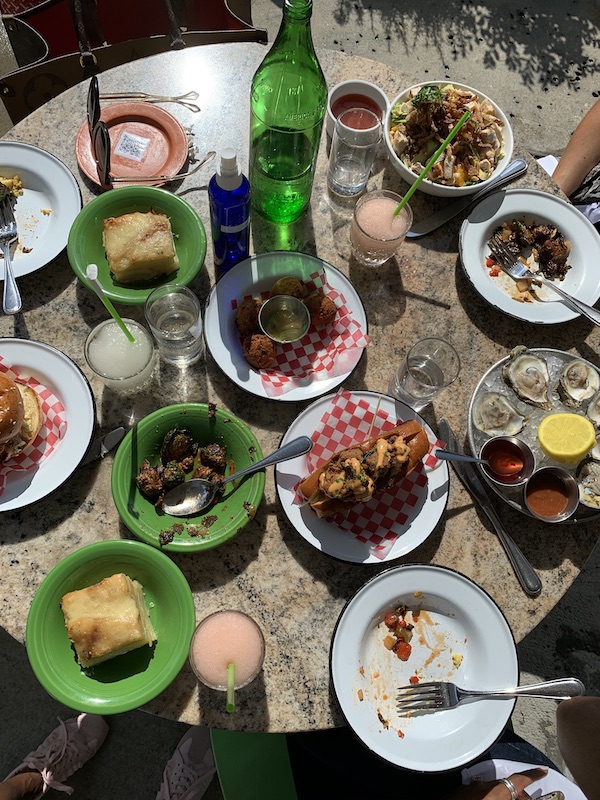 We concluded the day at FireFly Distillery, SC's homegrown spirit company (known for their sweet tea vodka) recently relocated to North Charleston from their original home in Wadmalaw. Our guide Mikell was sooo personable, soo fun and gave us the complete rundown of the process + the business. Then he shared his favorite flavors, including the classic mix that ain't your grandma's Arnold Palmer.
The day we toured was a very special day because it was the first batch of the company's brand new gin! We didn't have a chance to taste it, but I'm seriously soo excited to (hopefully) try it soon. Syd and I both left the distillery with a little apple pie moonshine and we both caan't wait to make fall cocktails using it!! Firefly is currently hosting a social distance concert series on their property. It's something I'm hoping to attend before the season ends.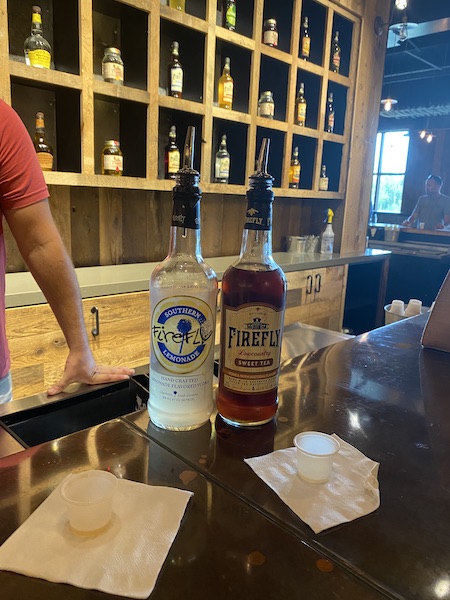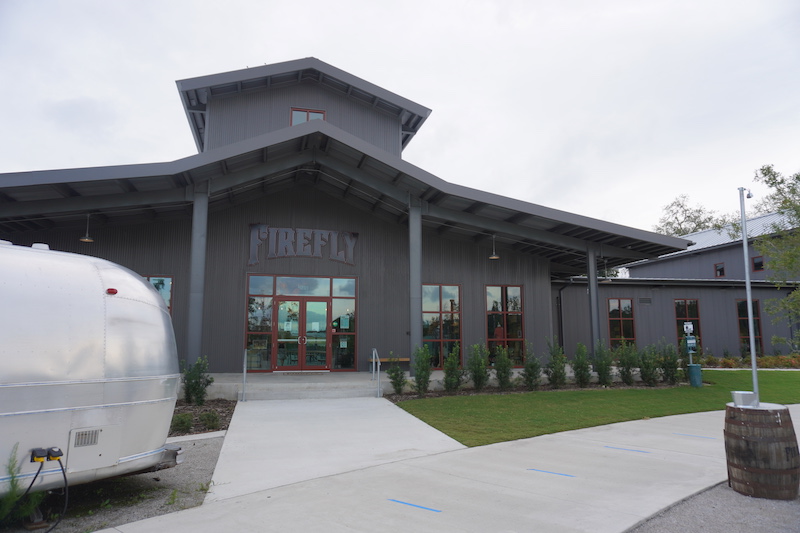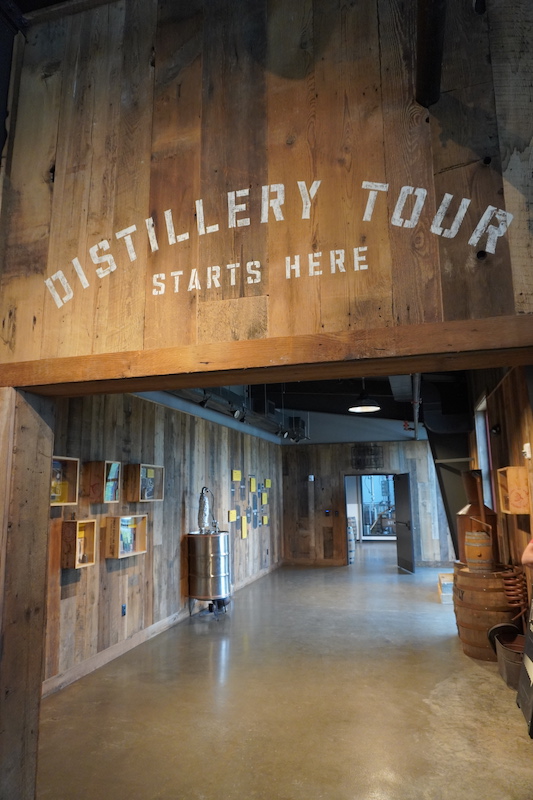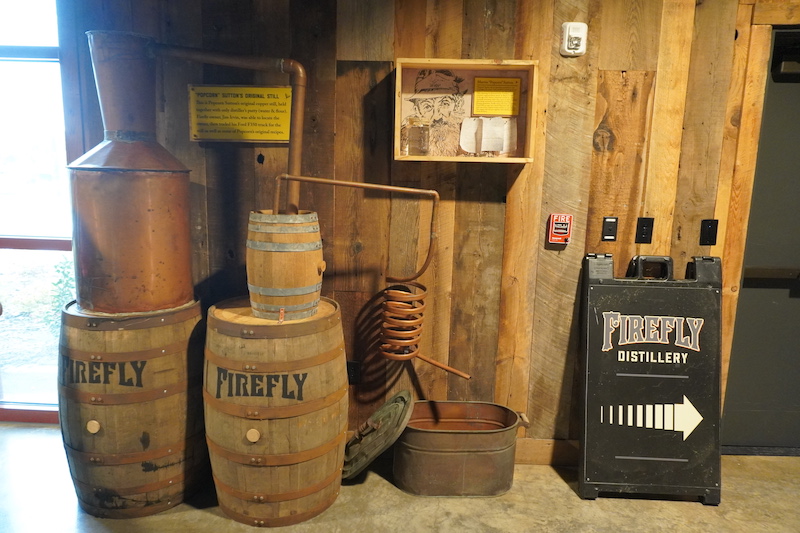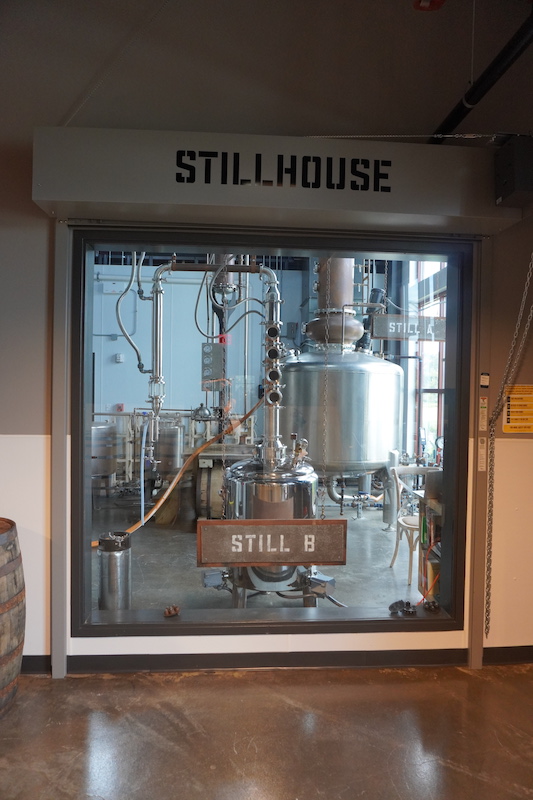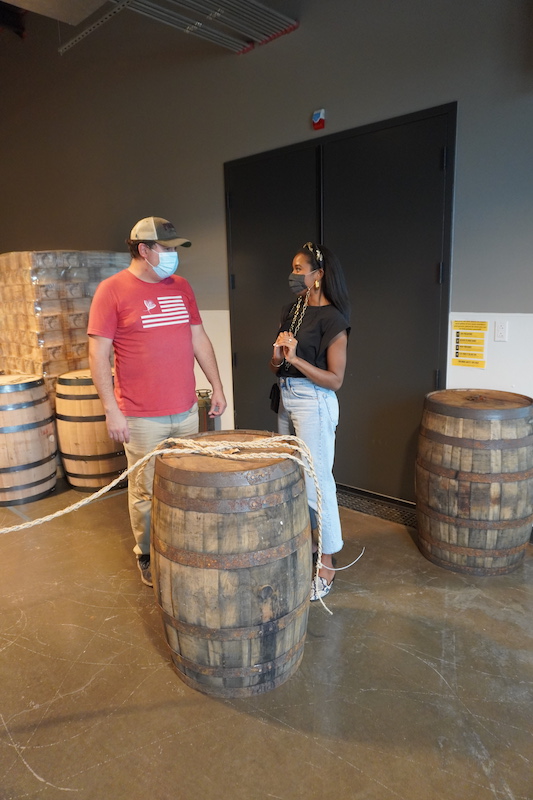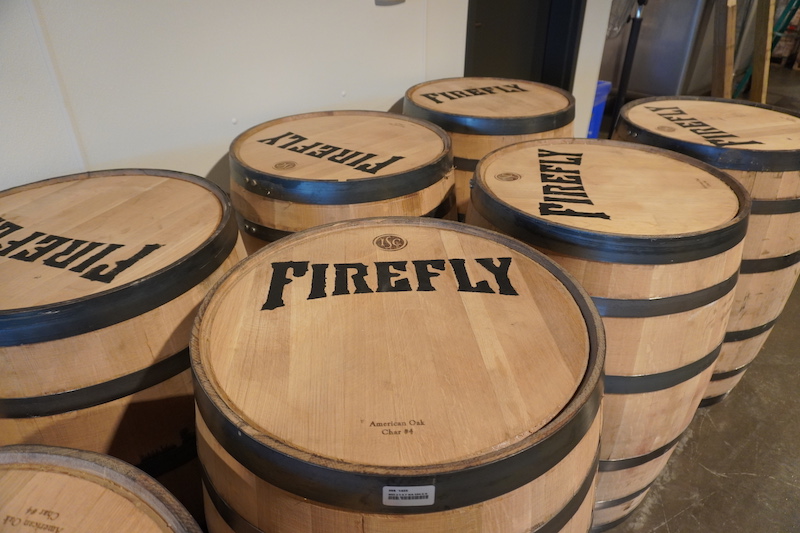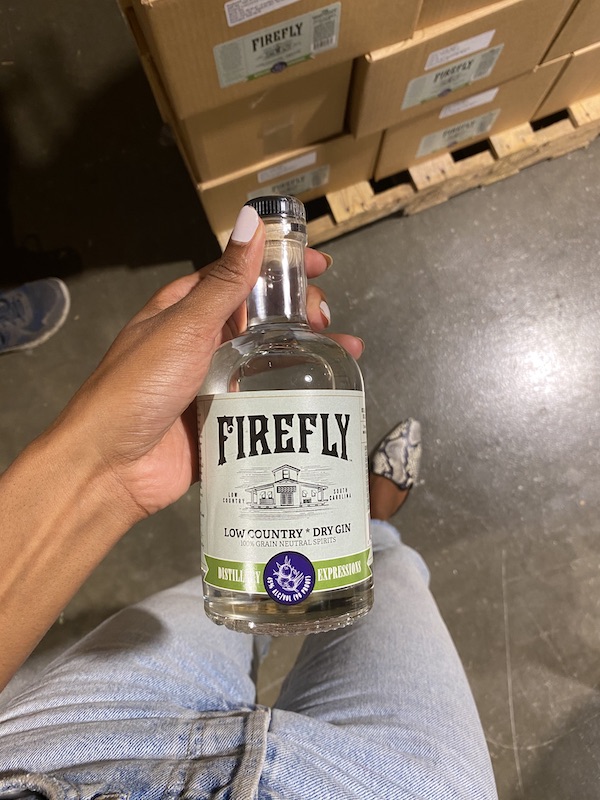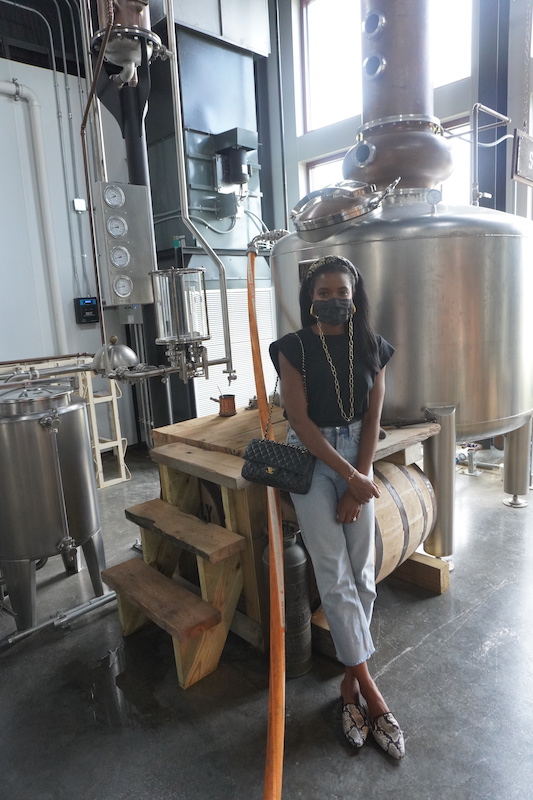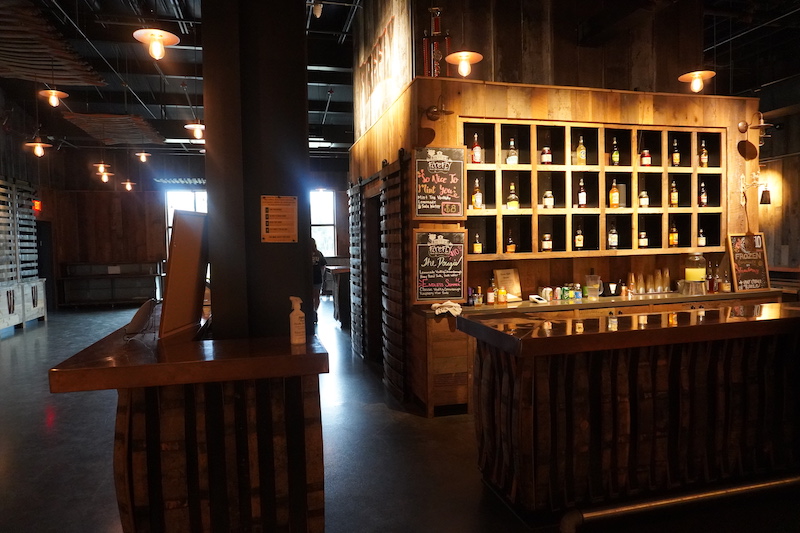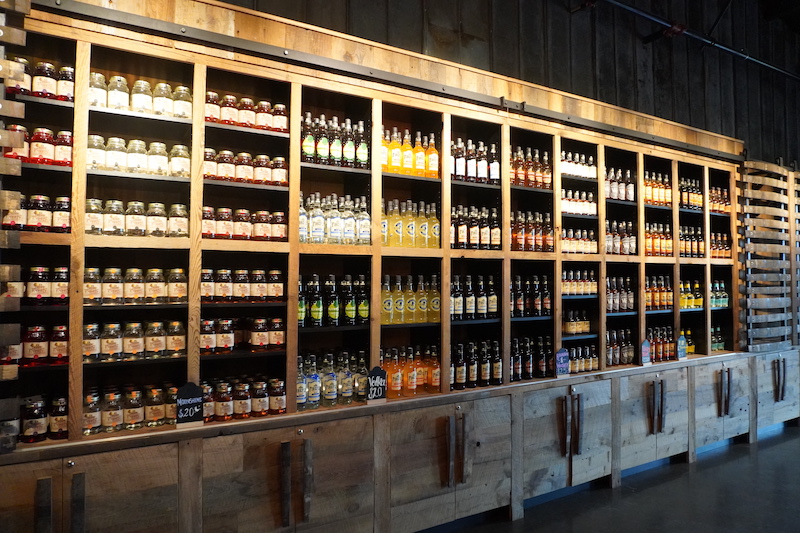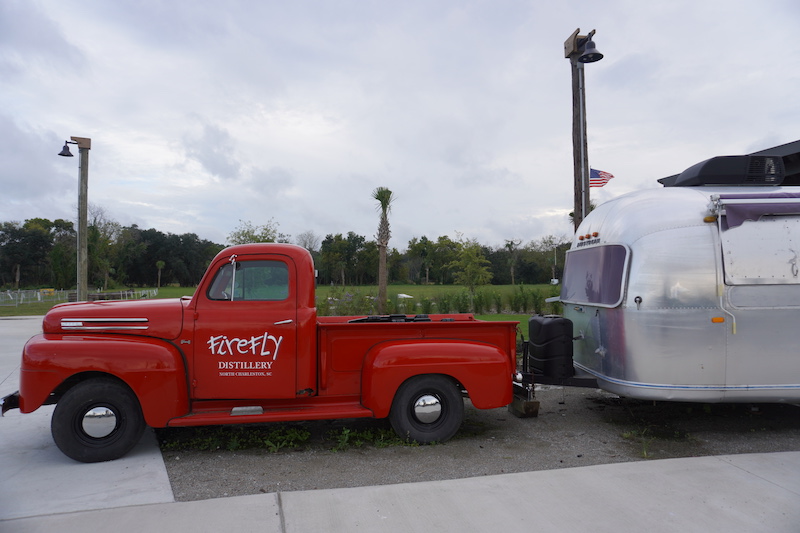 We spent the night in the hotel room catching up on work for the week, performing facials with our new Bluemercury products, and watching the first Presidential debate.
The next morning we woke up bright and early! I got ready in one of Hotel Bella Grace's adorable little vanity nooks, then Syd and I met up with Venita South of Braod to shoot for a Just Fab fall campaign. (Trust me, their collection of shoes for this fall are much more fab than you might think!)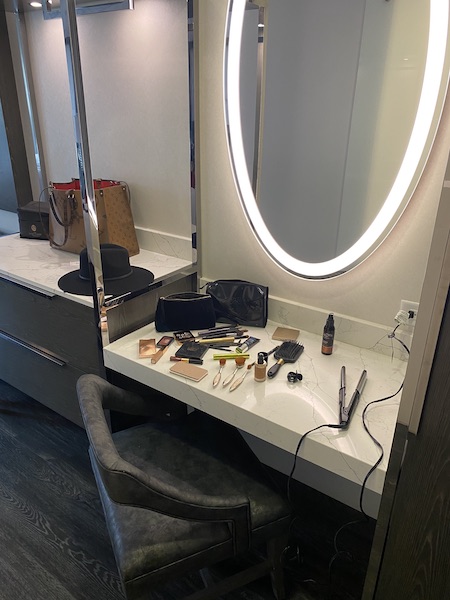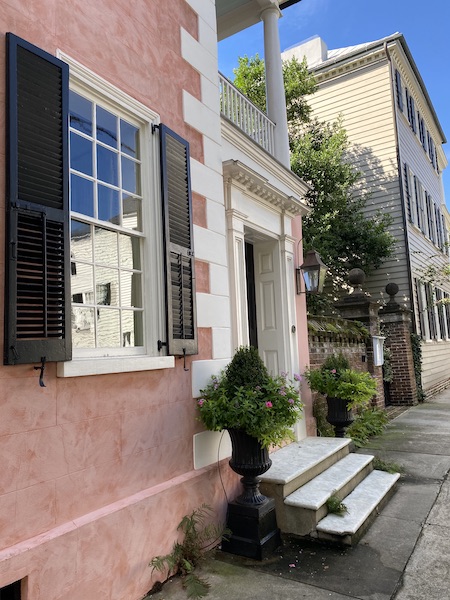 After the shoot, Syd headed back but V and I crossed the bridge to Mount Pleasant to visit our girl Madison over at Gwynn's! I was feeling bold, and ready to embrace the season change, so I knew I could find something fun there. Literally everything I chose was a total Wednesday Adams vibe, which probably says more about my mood right now than I'm willing to admit lol. I left with this amazingggg Alice + Olivia 2 piece suit that I seriously can't wait to find excuses to wear.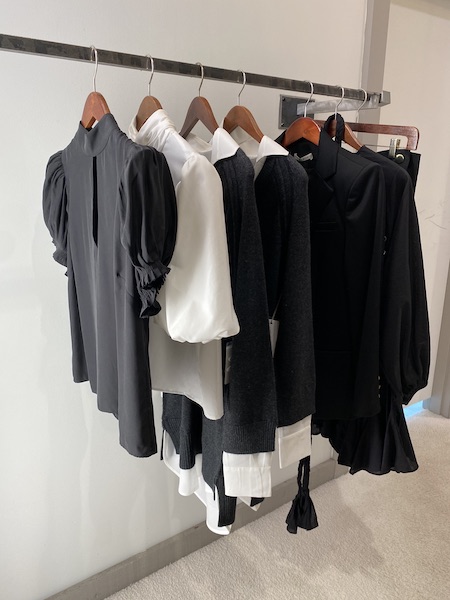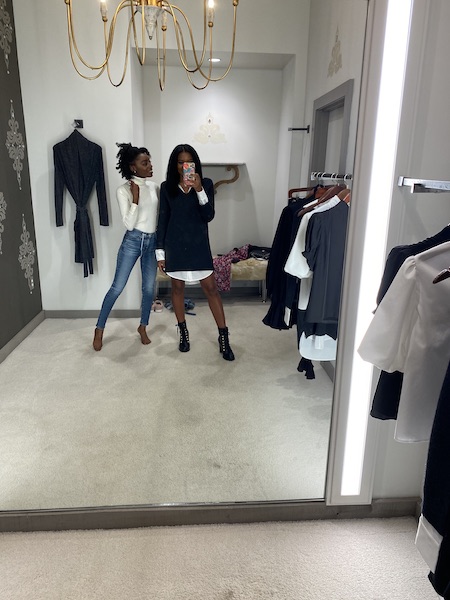 After I met at the cutest interior design firm about planning the Gibbe's Society 1858 Winter Party, I headed to Shem Creek to meet my girls for a little happy hour on the water before heading back to Colatown.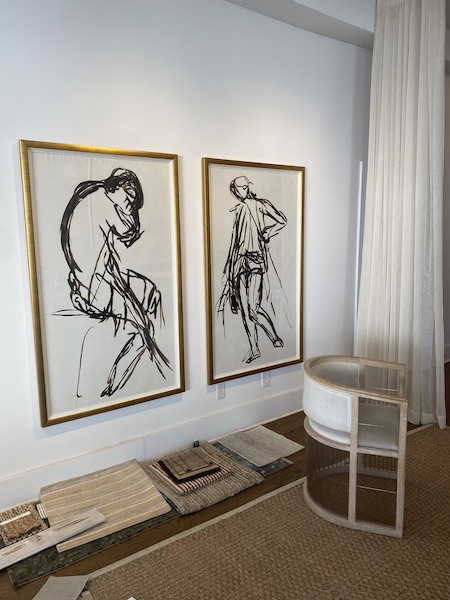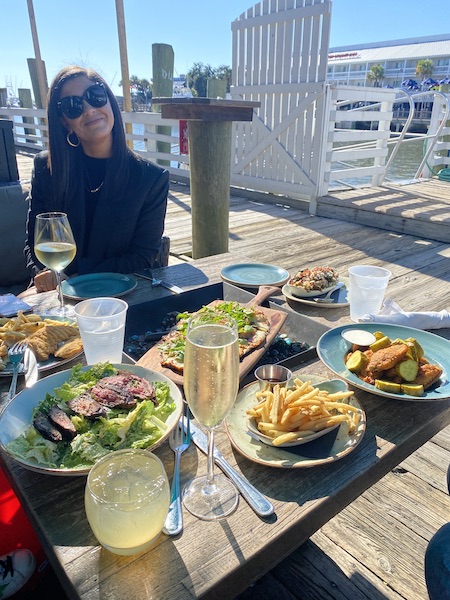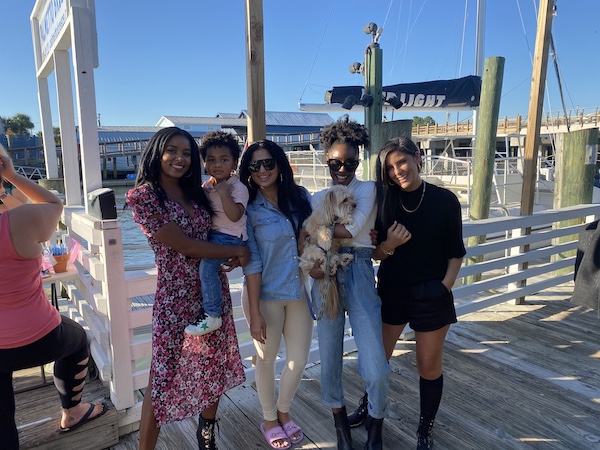 I'm constantly being asked on IG for advice on how to become a "successful influencer". I don't have a secret formula to share except that people notice hard work and that building real relationships gets you much further. But if you ask me, that's advice that would get you through just about every single industry there is.
Xx Meg