As lovers of fashion here at SoP we can't wait to see what designers send down the runway each season. NYFW's Fall/Winter shows just wrapped last week and let's just say… it lived up to the hype!! Last season was the first to return to all in-person shows, but this season proved that the  fashion industry is back in full force and ready for everything life has to offer this upcoming season. Many designers like Sergio Hudson and Tanya Taylor emphasized everyday wearability, while other designers like Christopher John Rogers and LoveShackFancy followed a more whimsical and upscale theme. NYFW can be so exciting, but with so many designers and shows, it can be hard to keep up with all that it has to offer. So, we wanted to highlight a few of our favorites + their Fall/Winter 2023 collections!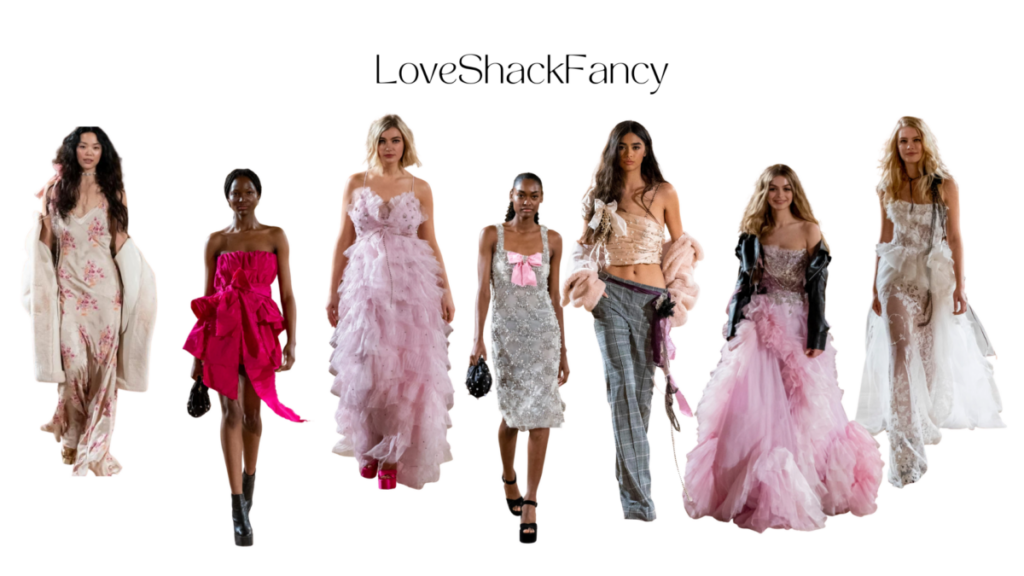 Megan had the honor of attending this year's LoveShackFancy show and omg did it not disappoint! Not only did it take place at the iconic Plaza Hotel, but this collection also has a bit more of an edgier touch along with the usual feminine silhouettes. Details included raw edges, crushed gunmetal crystals, and asymmetrical hems. They even featured their first pair of menswear-inspired trousers!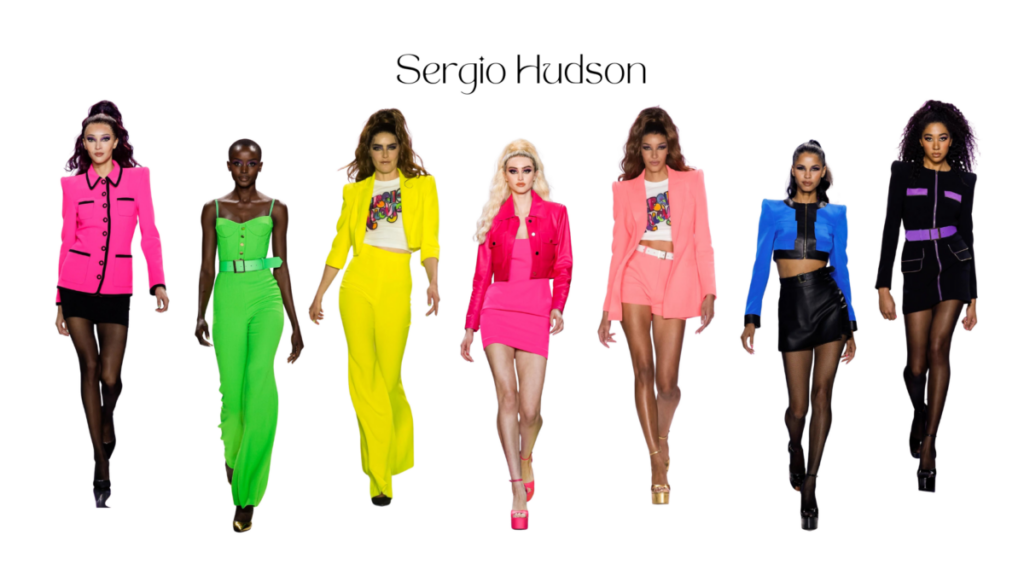 Sergio Hudson is always a fan favorite at SoP (fun fact: he designed Megan's wedding dress!). His collection was a colorful dream, to say the least. Vibrant power suits, printed dresses, and a-line skirts were on repeat in any and every color you could dream of. Hudson's inspiration for the collection and the custom print seen throughout his collection came from graffiti artist Jason Naylor. Naylor also influenced Hudson to put his name into the clothing, which he had never done before.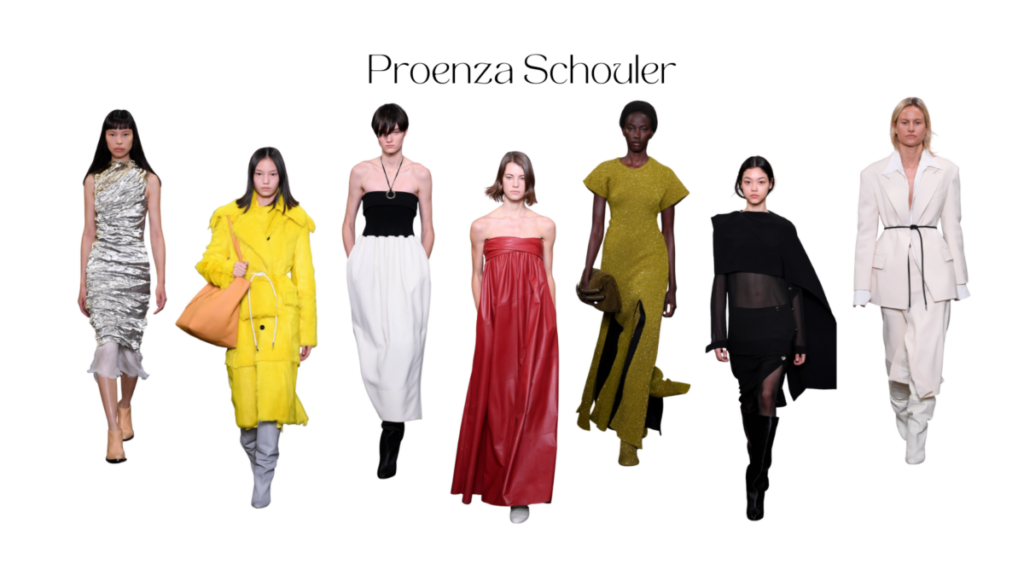 Proenza Schouler celebrated 20 years this season with their Fall/Winter 2023 collection. The show offered 40 different looks to fit a "day in the life" of a "Proenza Schouler woman". From a casual blazer with a tote for carrying a laptop for work and long gowns for dressier occasions, Schouler covered all the events a modern sophisticated woman attends. Notable pieces included a blazer with a zipper on the back that allows for an instant change of silhouette and a sheer skirt with adjustable snaps. There were lots of new textures, crinkled metallics, and cashmere.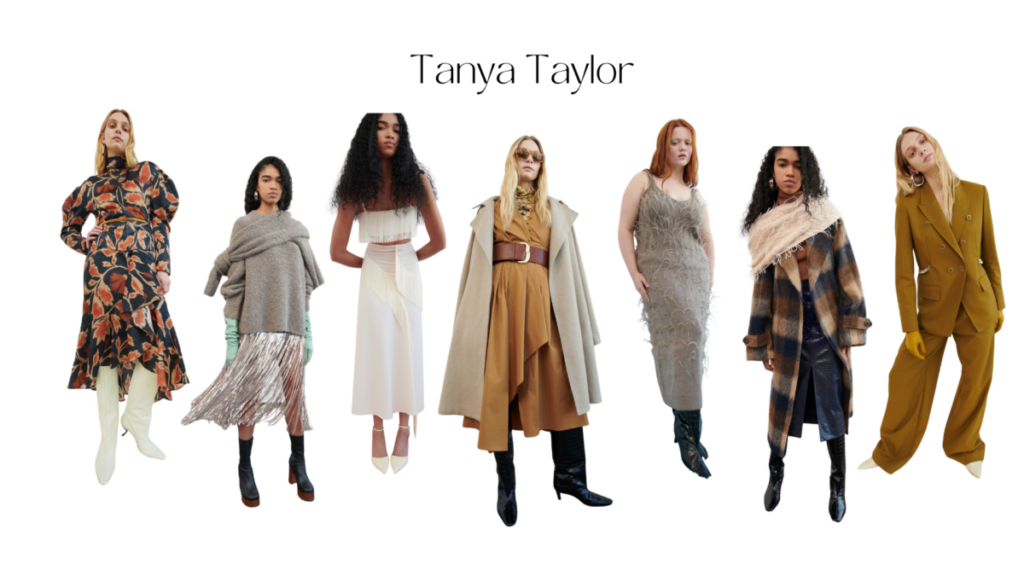 Tanya Taylor's fall collection is seen as one of her most expansive yet appealing to both existing fans and attracting new ones. In addition to her usual pretty prints on dresses, we see an extension of prints into pieces like this coat featured above. Taylor's monochrome dresses are accented with twists and ties and made of what she calls a magic stretch scuba material. The collection stayed true to its reputation with a serious emphasis on inclusive sizing across al styles.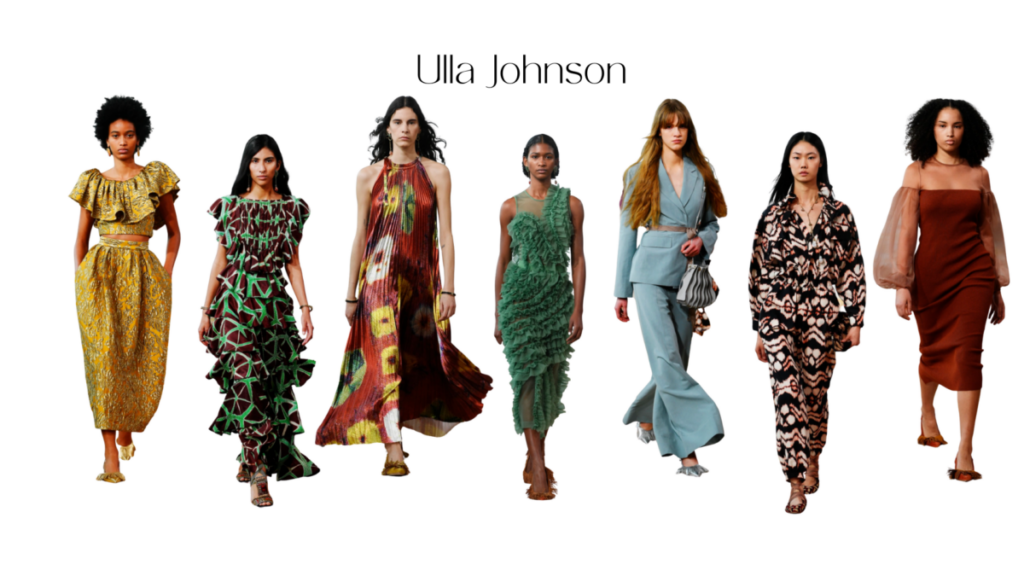 Ulla Johnson's show was at the new and iconic Spiral Building in Hudson Yards. For years, Johnson has refined her bohemian style and emphasized pieces with lots of visual and three-dimensional texture. Her kitten heel with fringe was on repeat throughout the show with different colors to match each look. Johnson also featured "wear-to-work" looks, which are not typical from past collections. After testing her first evening gown last season and having a great customer response, Johnson brought back even more evening looks including this tiered trapeze in green silk. However, according to Vogue, the star of the show was this pleated and shibori-dyed silk halterneck sundress.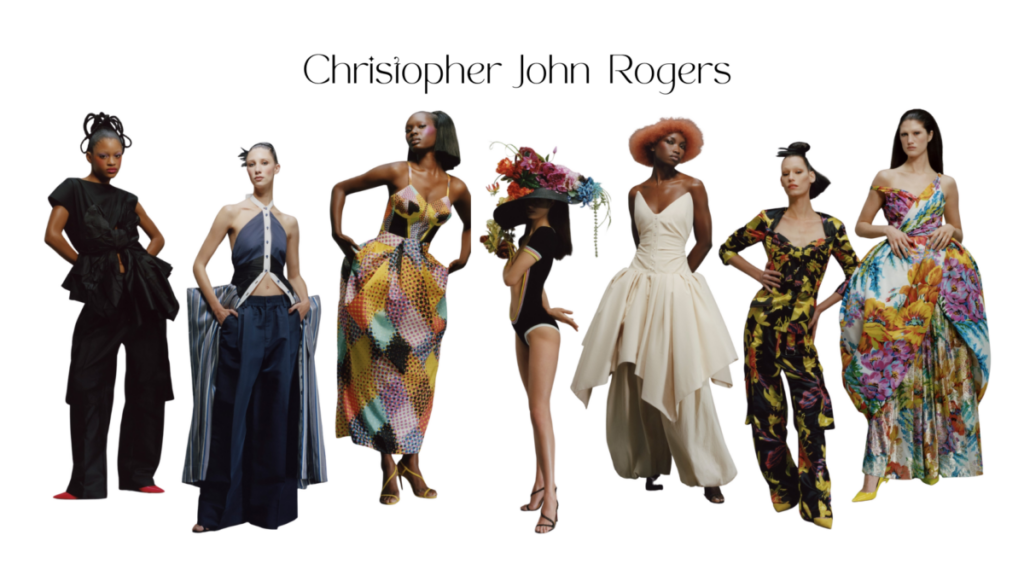 Known for lots of colors, Christopher John Rogers shocked most this season with less of a rainbow than usual. However, this allowed him to show off his expertise in delightfully crafted silhouettes. This collection was interestingly inspired by clowns. In addition, Rogers developed his own core design values including black and white checkerboard patterns, the signature strawberry silhouette, and the ruffle shirts; all of this is quite impressive for the brand as they are only in their 11th season! We love how this collection has such a fun vibe yet maintains its sophisticated nature.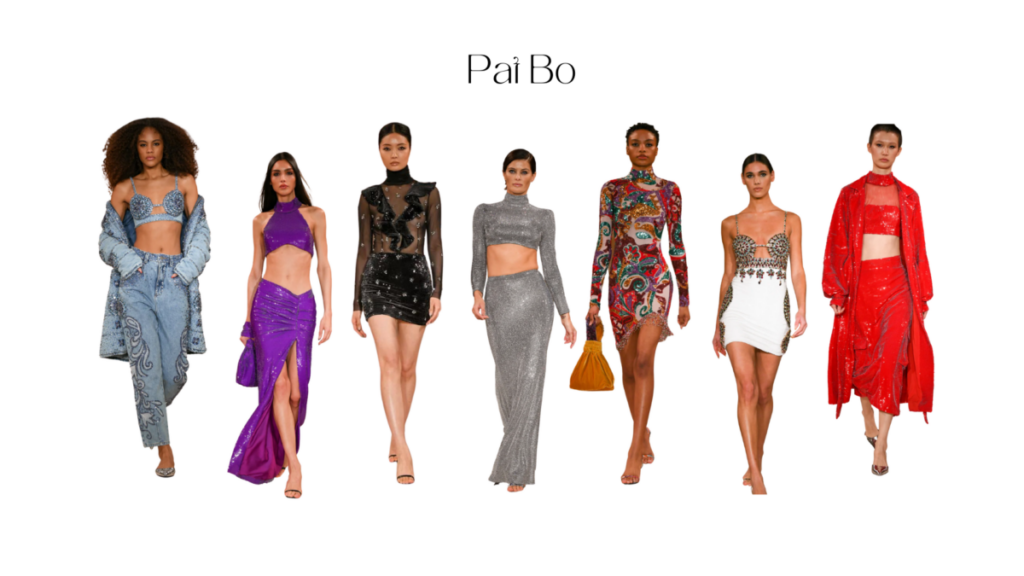 Last but not least is Pat Bo who wowed NYFW with her sexy silhouettes. The vibrant colors, sheer materials, bra tops, and lots of sparkles all felt nostalgic and played homage to several different eras of fashion. She truly honored her background in craftsmanship and believes that although fashion and trends are constantly evolving, these types of handmade designs remain a constant in the fashion industry. Many fashion-forward stars including Camila Cabello, Vanessa Hudgens, and Anya-Taylor Joy have been seen wearing her pieces and we are sure to see more in the next couple of months.
-♡Margaux