On this Small Business Saturday, I wanted to share a product from a small business that I discovered during my pregnancy and have since really cherished as a new mom.
Petite Keep creates beautiful keepsake trunks that you can use to store your favorite memories. Though it would also be great for a bride or newlywed couple, I've been using one to store all of Teagan's newborn things that I just can't part with.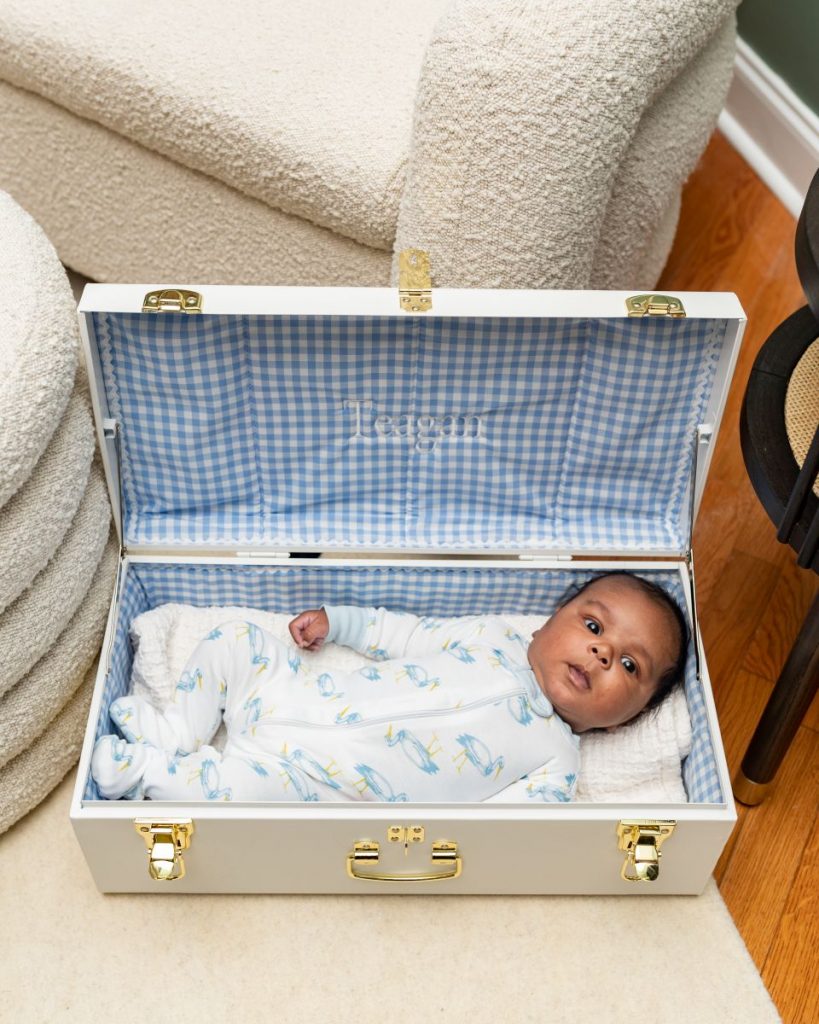 Their trunks come in three different sizes: grand classic (which we have), petite classic, and the keepsake case. Each can be customized with trunk color, textile print, and a monogram or embroidery. And they're made of the utmost quality and, if taken care of, can last for generations.
I'm sure there are a million different things you could store in your Petite Keep, but here are a few of Teagan's newborn things that I've added to ours with hopes that his children (and their children) will also appreciate.
I really think this trunk would make the perfect gift for any expecting or new mother!
Rattle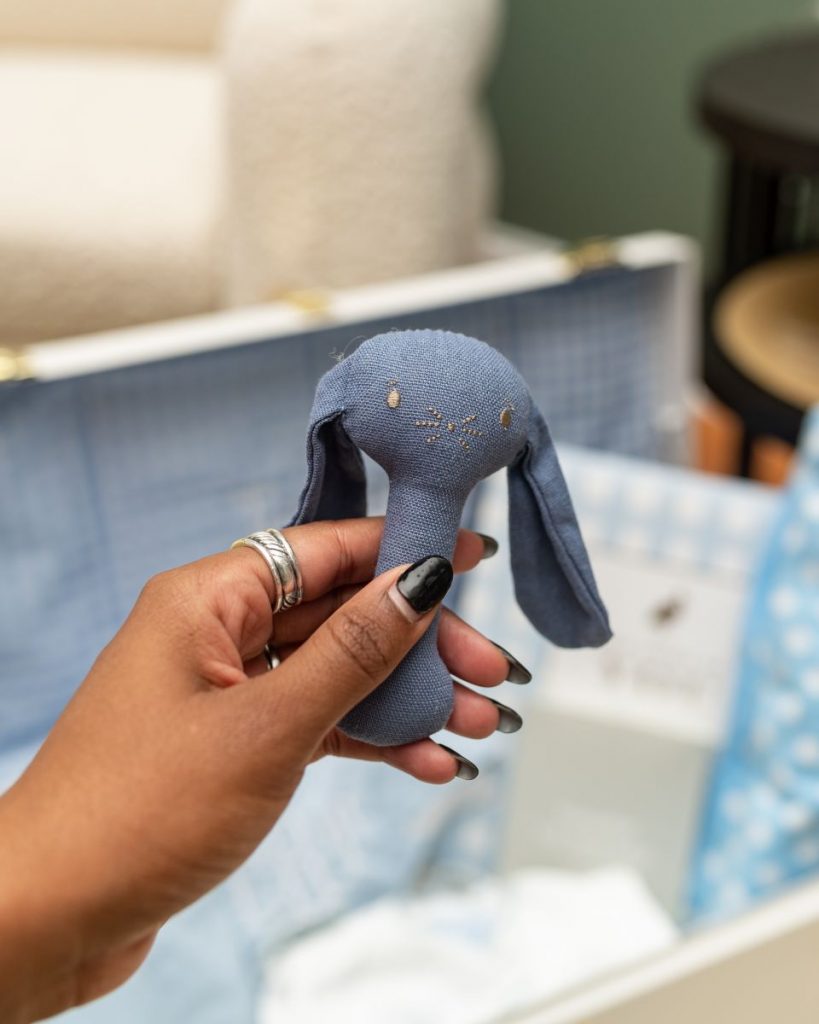 Monogrammed Outfits
Anna Claire Newborn Set // TBBC Bow Swaddle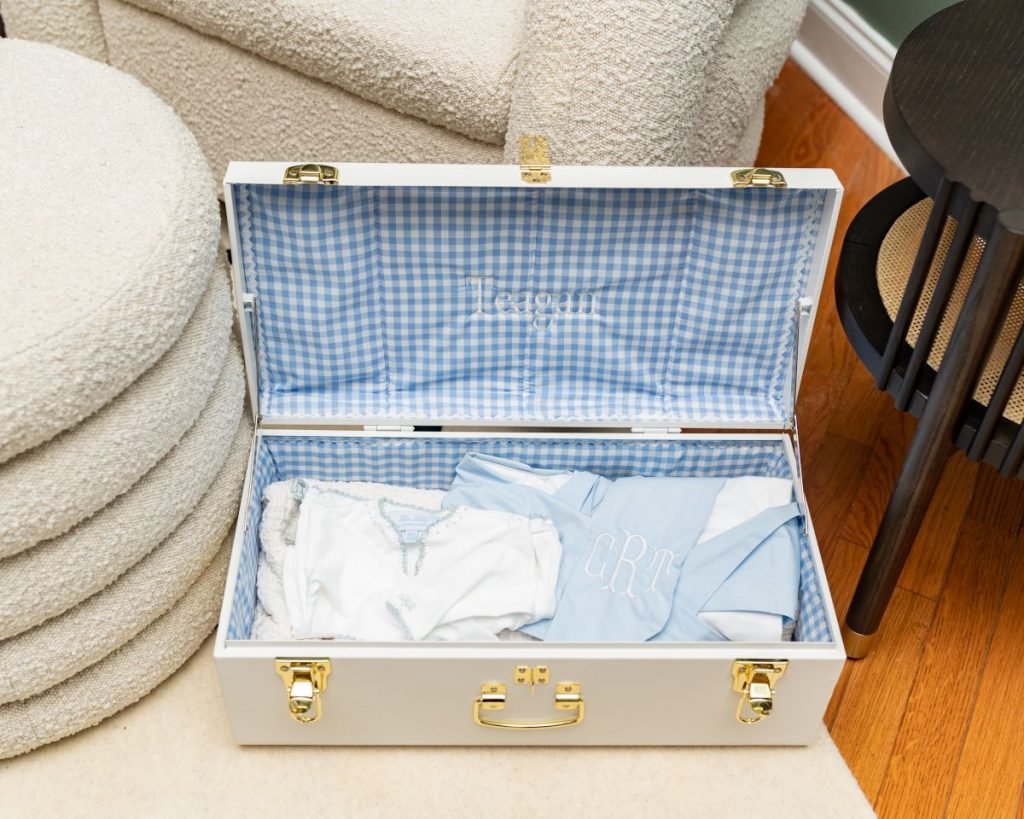 Tiffany and Co. Sterling Silver Rattle