If I'm being completely honest with you… never in a million years did I think my bachelorette weekend would take place in my hometown. Sure, Charleston tops nearly every list for "best places to celebrate with your bridesmaids", but because it's where I grew up– and where I return at least once a week– I just assumed my celebration would take place somewhere a little less ordinary. Like NYC, Palm Beach… or even Paris!
Alas, COVID had very different plans for me and I found myself in the city I know all too well celebrating this big life change. And while it was not what I had dreamed of, it honestly was an amazing weekend surrounded by the women who love + care for me most.
The one exciting thing about my Man of Honor hosting this weekend in our hometown was that the rest of my friends do not + have not called Charleston home. So it was fun to introduce them all to the city I love through activities + locations that make me fall in love with the Holy City over and over again.
If you're planning a bachelorette weekend in Charleston, or just a much needed trip for you + your girls, here are a few activities, restaurants and vendors I suggest incorporating.
Thursday Night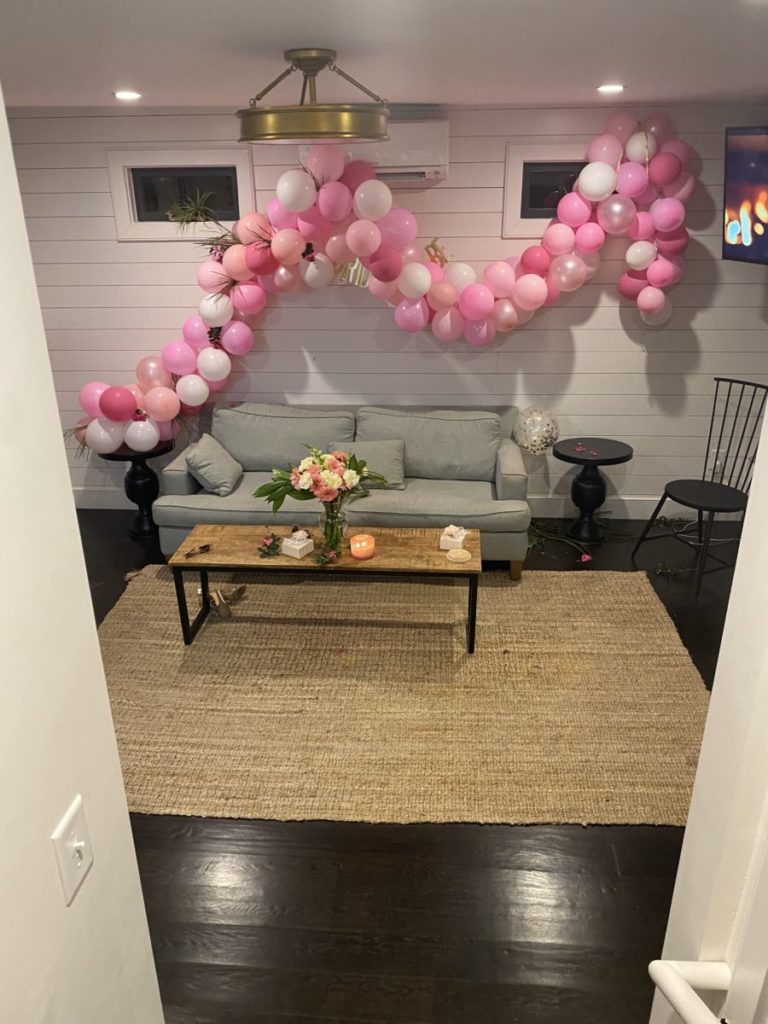 Thursday was a travel day for most, so we started with an intimate dinner @ Mesu with the first to arrive. Mesu is a brand new Mexican/Sushi fusion spot on Upper King. Not only is the food amazing, the ambiance is soo fun. There is fun pop art throughout, a massive screen playing classic cartoons + movies, and lively energy thanks to the bartenders and their craft cocktails.
Then, we ended the night cozying into our super chic + super comfy Guesthouse Charleston property (read my review here) while we awaited the rest of the crew's arrival.
Friday
Friday morning we woke and made great use of our outdoor space at Guesthouse Charleston for coffee, then followed with a champagne brunch. Thanks to the suggestions from Guesthouse Charleston's Hospitality Director, my Man of Honor was fully prepared on what was available at the house and what would be needed. She even got him in touch with the girls over at CHS Bubbly Bar to help him set up the cutest party scene including a pink balloon wall + sweet treats/gifts from local small-businesses. Click here for more pics!
After brunch we all got dressed for our first group outing. My Man of Honor made it clear– "Category is… Fancy in fur!" And my girls gave us fashions, y'all!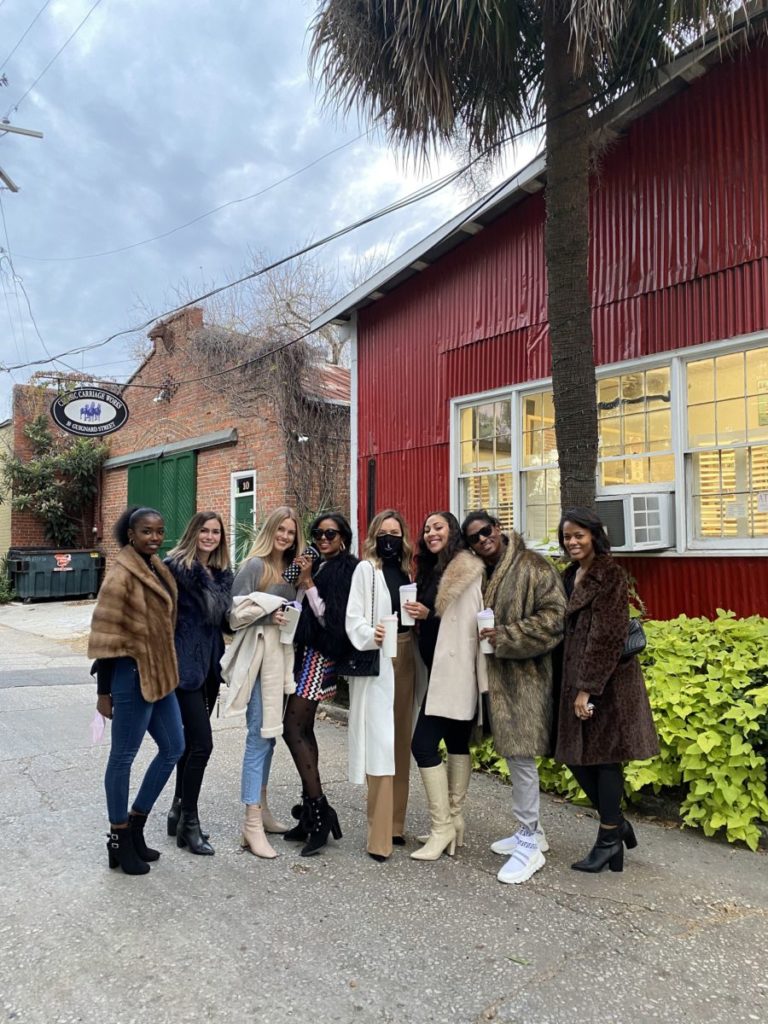 We trotted around The Peninsula on a horse + carriage, showing my girls the most picturesque spots in town, including the park where Todd + I would be married exactly one week (almost to the hour) from that day.
Dinner that night was at R. Kitchen, a cool, super low-key restaurant that uses what they have in their kitchen that night to make gourmet meals for like 10 people (so, perfect for social distancing). The menu may sound ordinary, but the dishes were anything but! All night we moaned about how no one thought to take any of the truffle Mac + cheese home, but only because the chefs were kind enough to send us with to-go containers of the delicious chowder– which didn't make it to the next morning. The chefs concluded the production (bc that's seriously what it was) with a brownie dripped with hot, salted caramel. And that is my absolute weakness!
Saturday
Thanks to the busy day we had before, we all woke up slowly this morning and took our time getting ready before heading to Felix for a Pinck Brunch hosted by loving my mom.
My family went all out by decorating the table with pink boxes, a la , Breakfast at Tiffany's and even found a way to incorporate the silly games that every bride loves to hate. Of course, the food was soo good! Felix is a French-inspired restaurant that has great pastries and a chic scene that makes you feel like you've transported back to a vintage Paris.
After resting for a bit, we started the night with drinks at Camellia's, the champagne room in the Hotel Bennett that's fit for Barbie's Dream House. The room is over the top fabulous + ultra girly, so it was soo fun to spend time there with my ladies. After a few glasses of champagne, we hopped over to Darling Oyster Bar for dinner and end the night at Bourbon + Bubbles taking in their ambiance and the most insane dessert trey ever! Still dreaming of those mini ice cream sandwiches.
Sunday
This morning, everyone departed pretty early, but for those that stuck around we walked over to Babas on Cannon for a cup of coffee + one of their famous avocado toasts. YUM!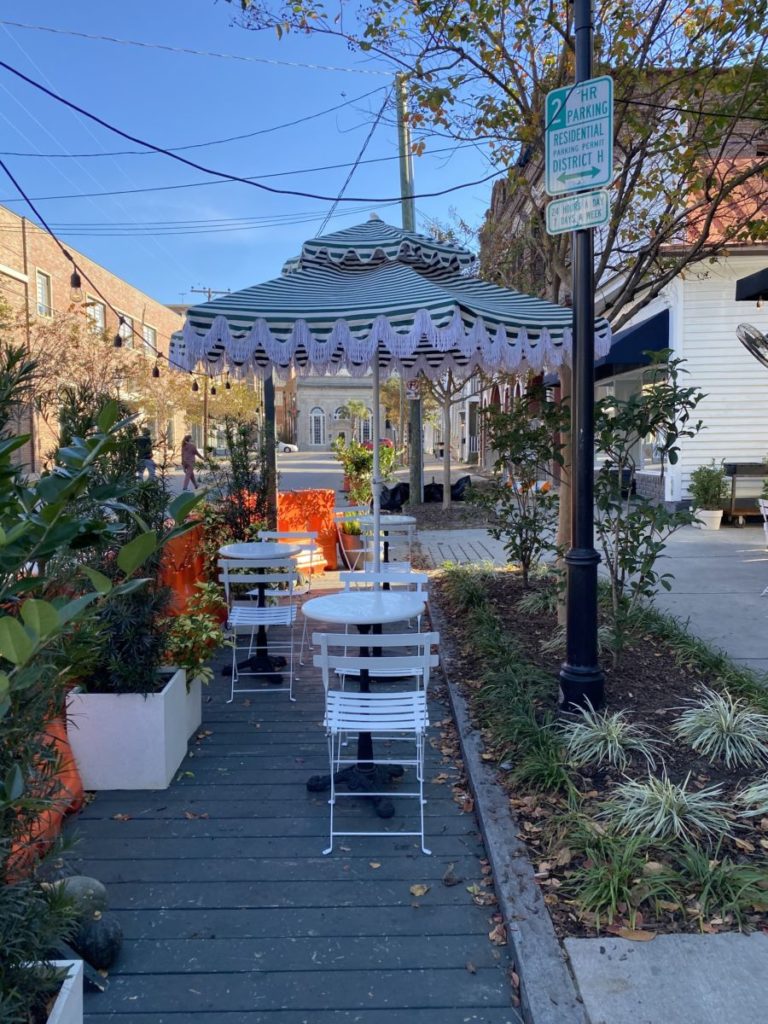 Planning a bachelorette weekend or girl's trip to Charleston and looking for a few other recommendations? Shoot me an email + I'll share other favorites! megan@shadesofpinck.com