Due to Covid and having to limit our wedding to 20 people, I wasn't able to have my best girls serve as my bridesmaids on my wedding day. But when I realized they were all still willing to make the trip to Charleston the weekend before just to celebrate me, I knew I had to gift each of them something special to tell them how thankful I was for their presence, and their friendship.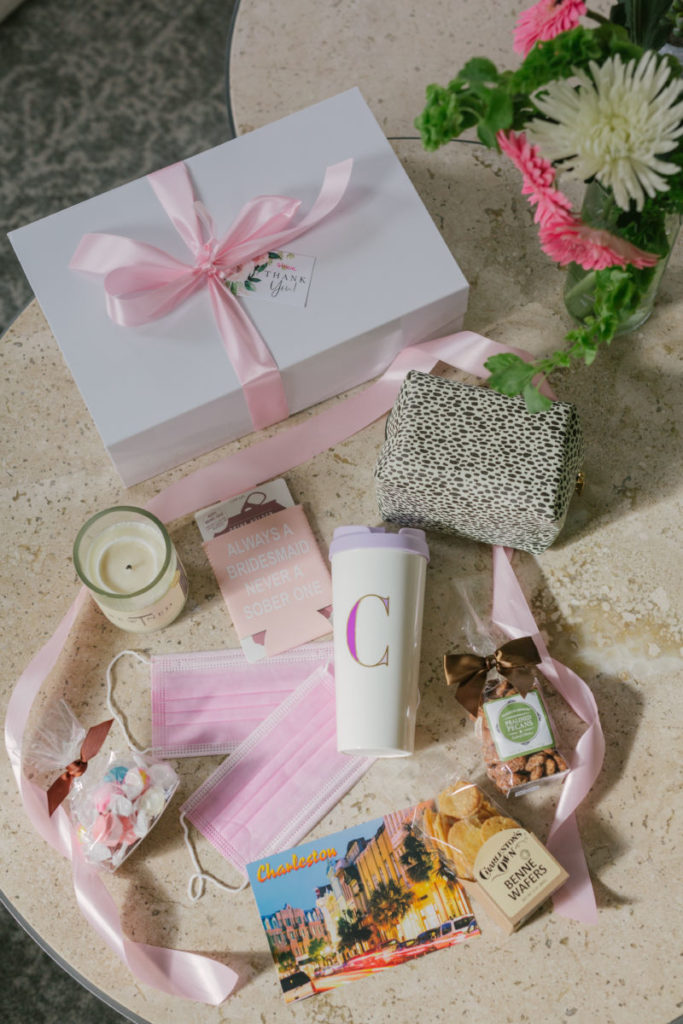 In every room was a pink satin David's Bridal robe that the girls wore during our brunch at home on Friday morning. Then inside each box was a Charleston post card, an Animal Print Cosmetic Bag, Initial Thermal Mugs by Kate Spade, my favorite local snacks (benne wafers, pralines and saltwater taffy), a funny Bridesmaids Coozie, and disposable pink masks bc… COVID! And throughout the weekend we used pieces found in this Bachelorette Party in a Box Supply Kit to decorate the house + ourselves when we left the house!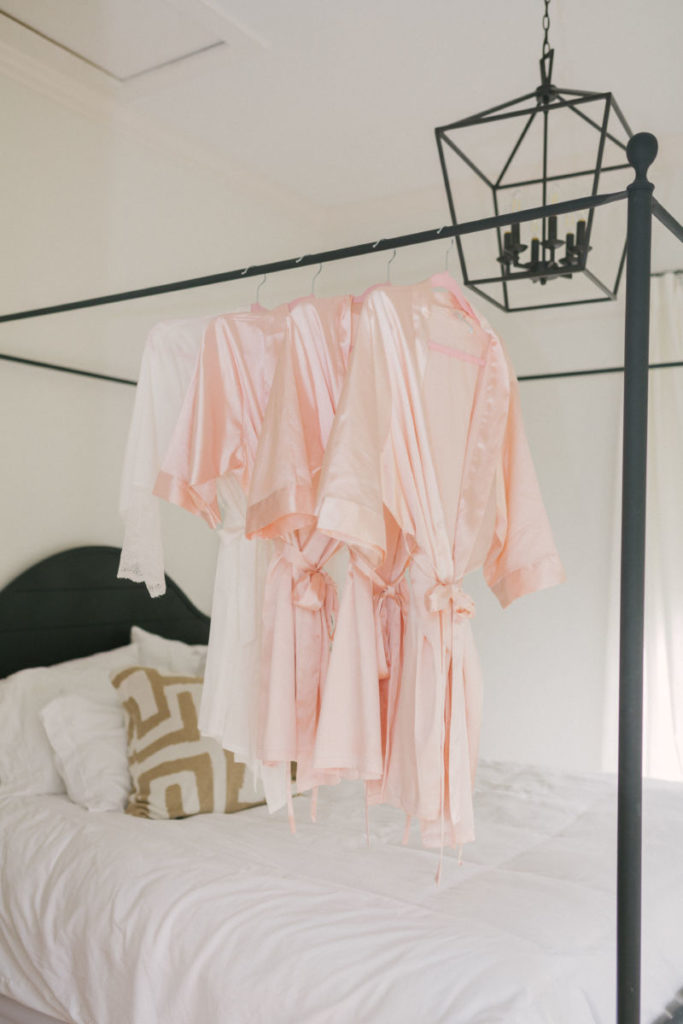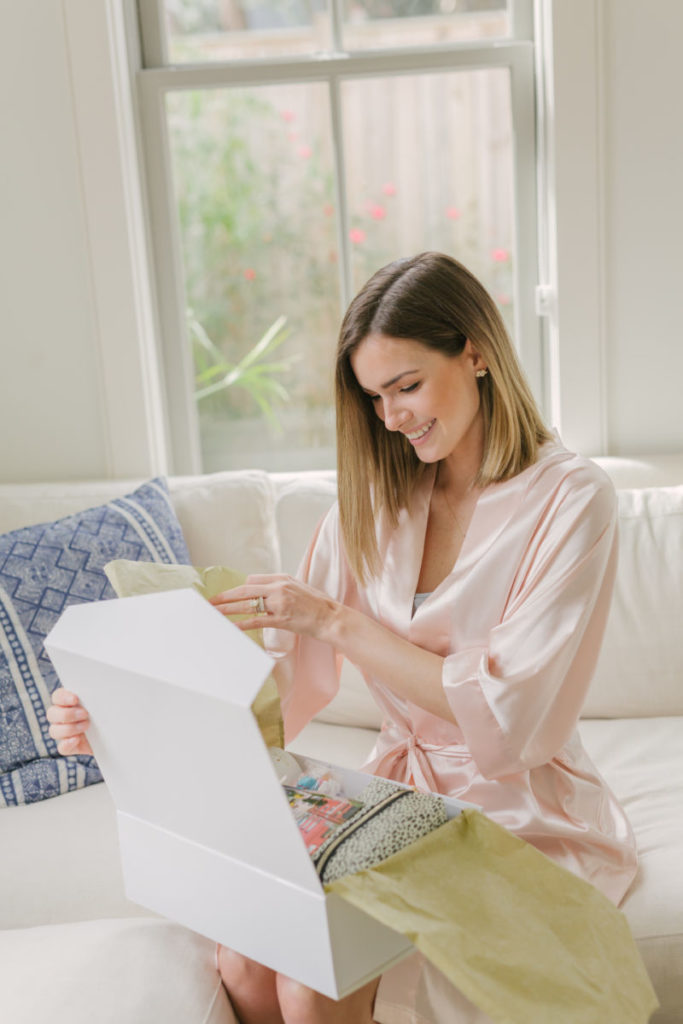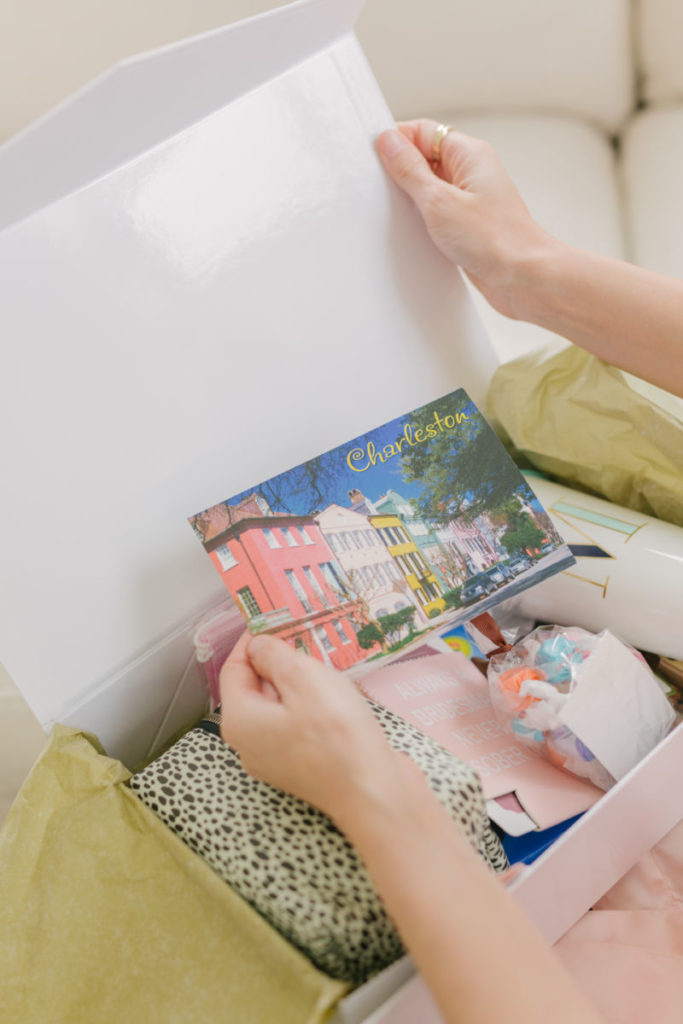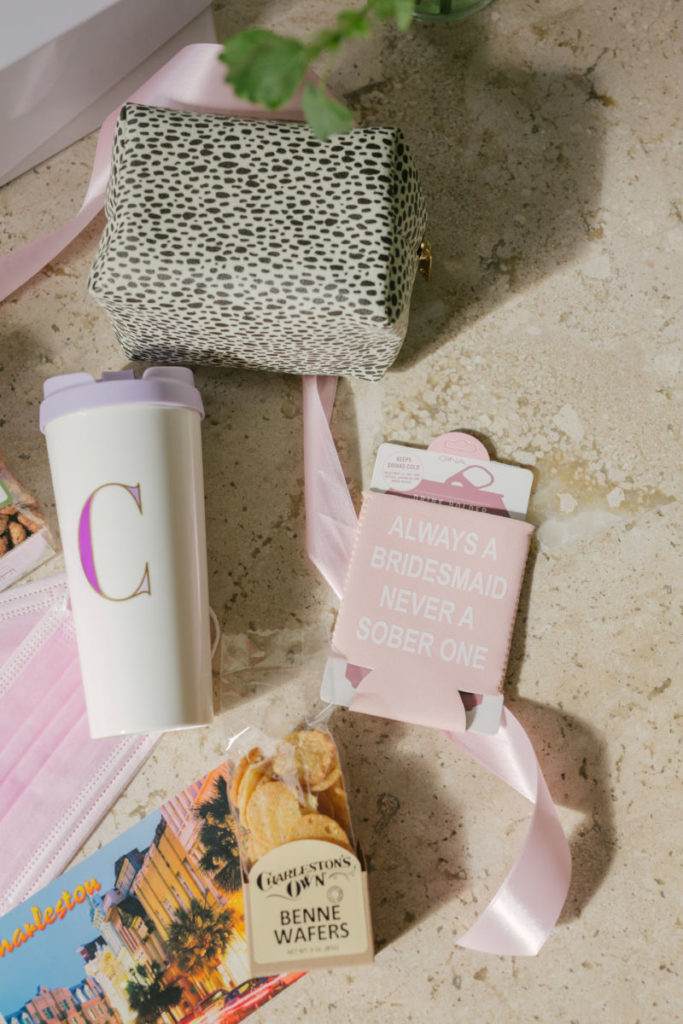 Think of these welcome boxes as the party favors bag we left birthday parties with when we were kids. Whenever I'm hosting something I always try to include a little token that guests can leave with knowing how appreciative I am that they showed up.
Here are a few other gifts that I didn't include, but loved, just in case you're looking to create a welcome box for each of your bridesmaids too!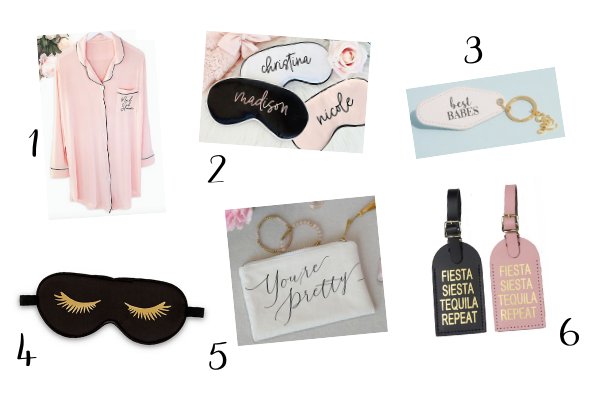 Photography // Anne Rhett