If you follow me on IG then you know that I've had plans to renovate my closet for nearly a year now, but life kept getting in the way and the process was delayed over and over again.
But I'm SOO excited because we finally broke ground. The old cabinets and storage were pulled out today and the new ones are being added over the next few days, so in a matter of weeks I'll have a brand new dressing room to inspire me + my lewks every morning. YAY!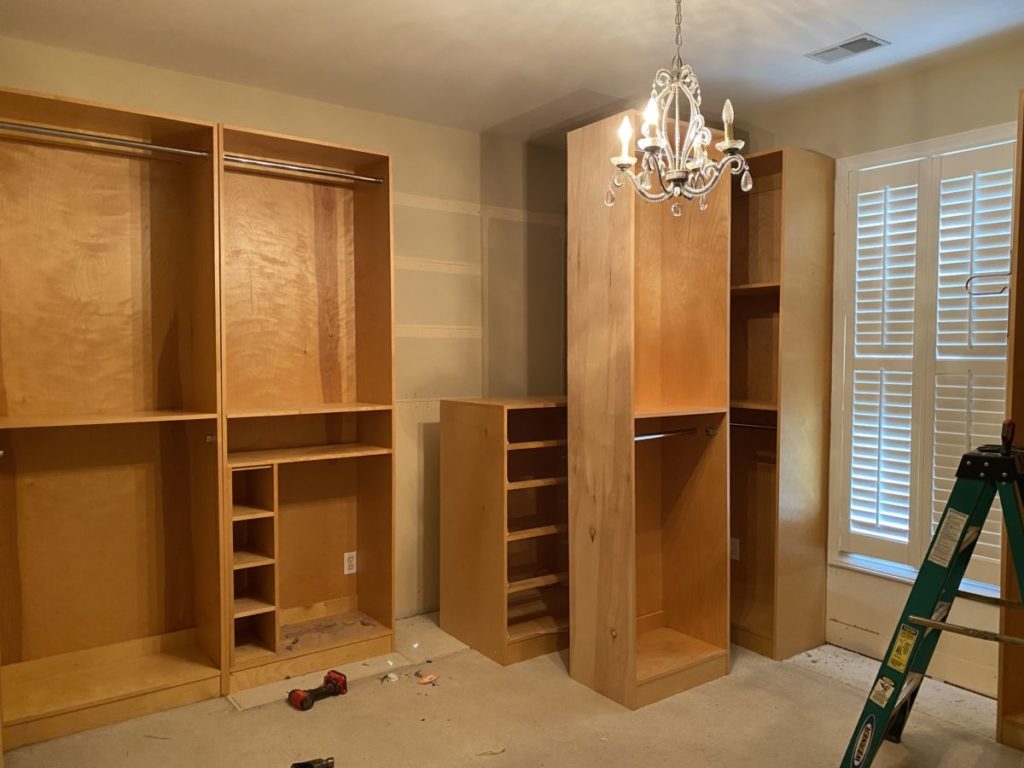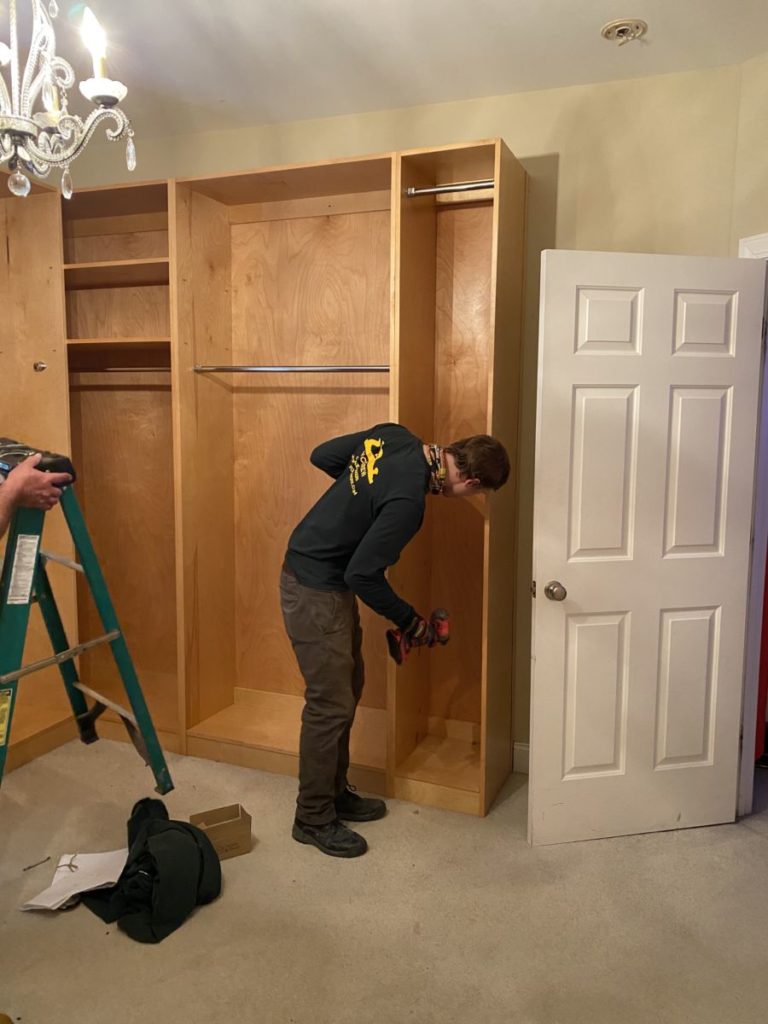 My assistant, Syd, + I have been going through my inventory of clothes and accessories trying to decide what I should keep and what I should let go (a la Sex and the City) so keep an eye on my Poshmark profile because I'll definitely be adding new listings soon to give myself a little extra room to grow.
While the renovation is not yet at a place worth sharing, I figured I could give y'all a little tease with my floor plans and where I plan to hang/store everything, so that you can start to anticipate the final product just as much as I have.
Sneak Peek at my Floor Plans: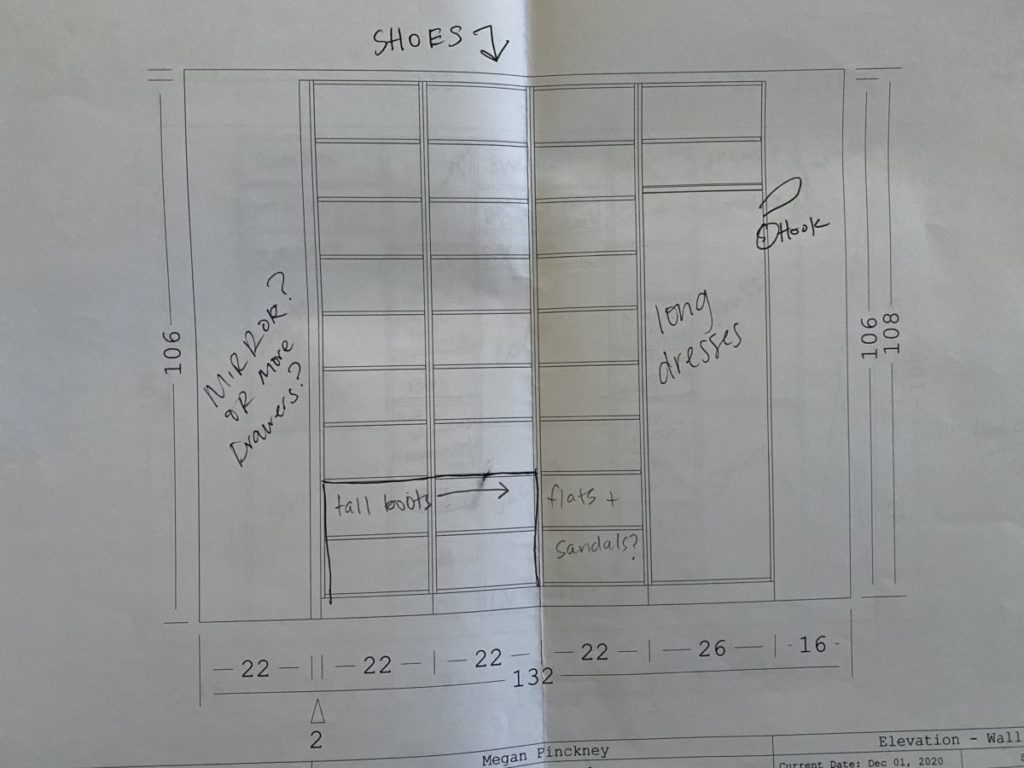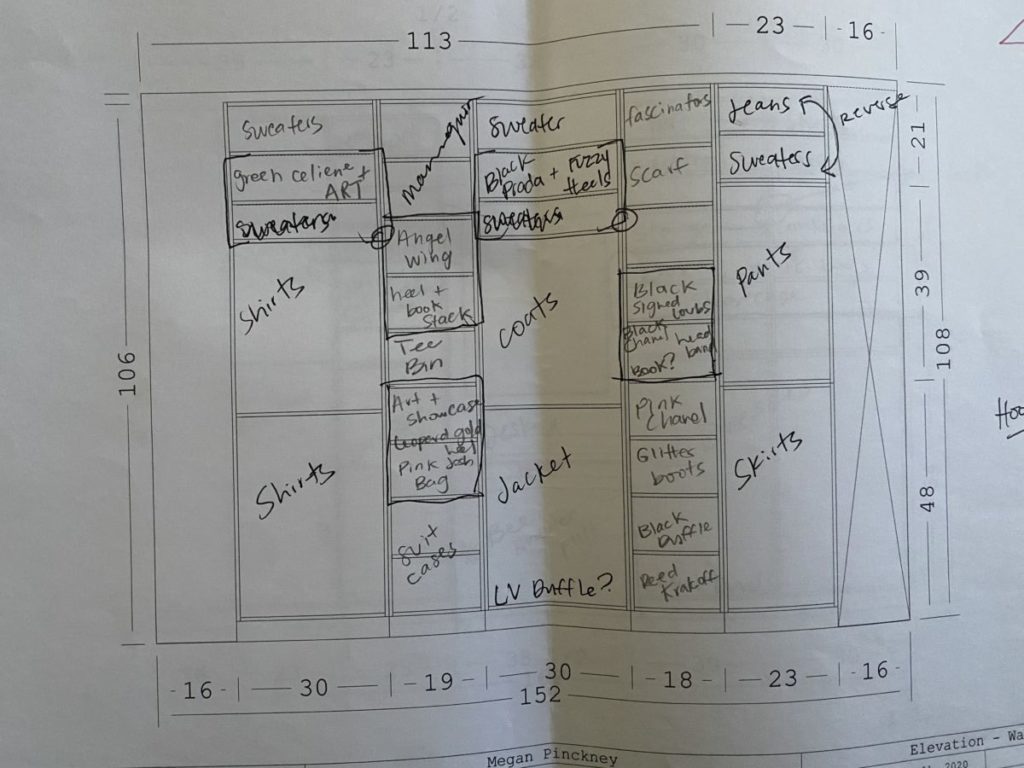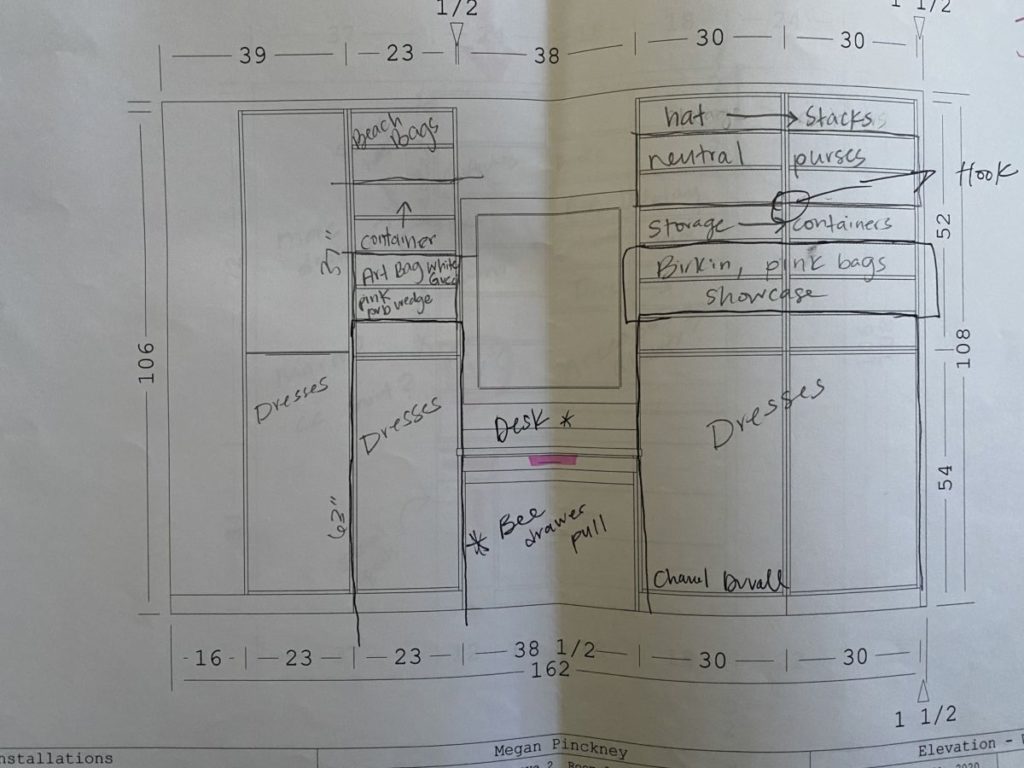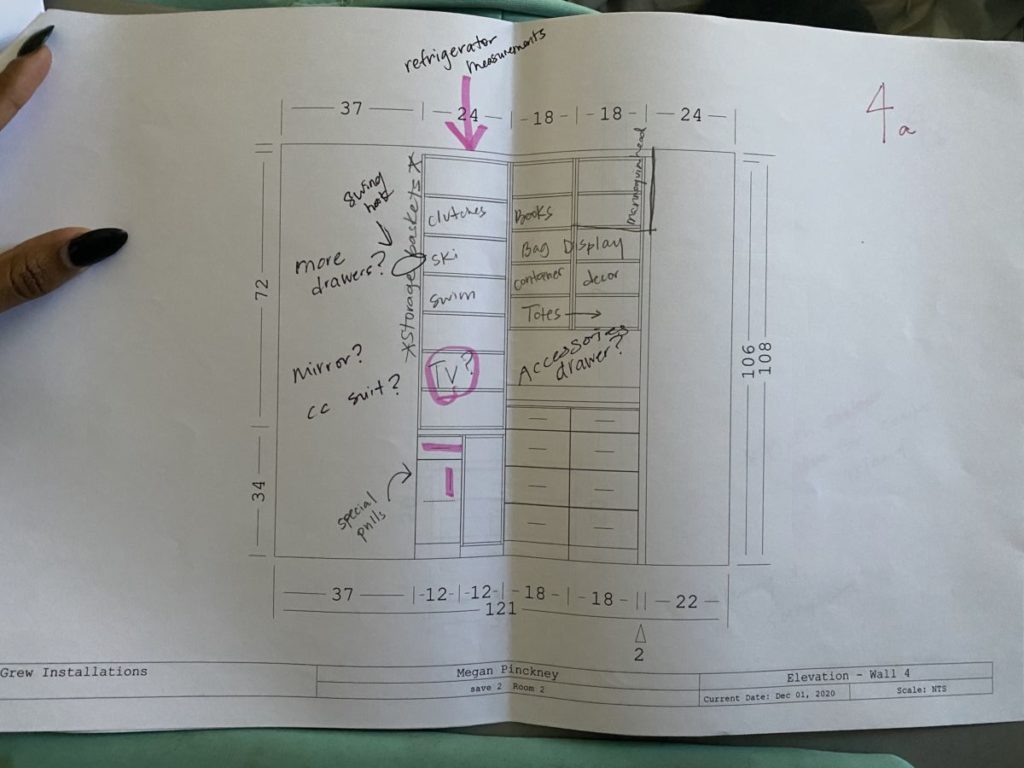 Y'all know I'm allllll about the little details when it comes to whatever I do, so I've been searching for hardware + accents for months to really turn the space into my own. I'm still in need of a ton of storage pieces (like bins + drawer organizers), but below I've listed a few things I've already purchased that I'm super excited about.
Pretty Little Details I'm Adding to My Closet: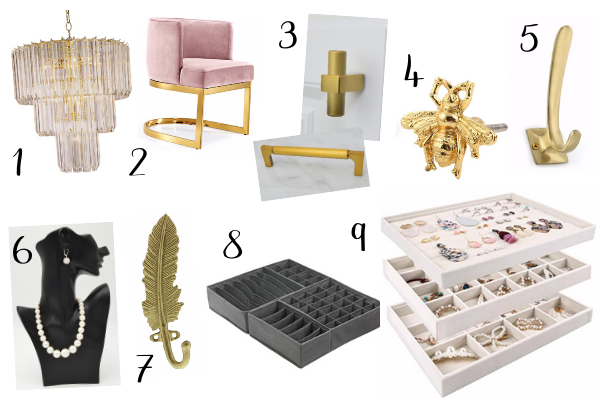 1 // 2 // 3 // 4 // 5 // 6 // 7 // 8 // 9
Can't wait to update y'all with the final product once it's complete– stay tuned!
Xx Meg