If I'm being completely honest, fall is my favorite season to dress for…but fall fabrics my least favorite to clean. Summer piece are easy; I can toss denim shorts + swimsuits in the washer– no problem! But when it comes to more delicate fabrics like wool, cashmere + even silks, I'm not so confident. And we all know dry-cleaning regularly isn't good for your wallet, or the planet.
The only reason I can even attempt to keep those specialty fabrics clean is with products from The Laundress. Made of plant-based formulas, curated with specialty scents, these products were made for at-home care of luxury clothing. Trust me when I say this line should be in the home of every fashion girl!
I could recommend every single product in The Laudress' line, but if you're looking to build your own starter kit, see below for my favorites.
*Be sure to read to the end for a discount code + free gift for Shades of Pinck readers!*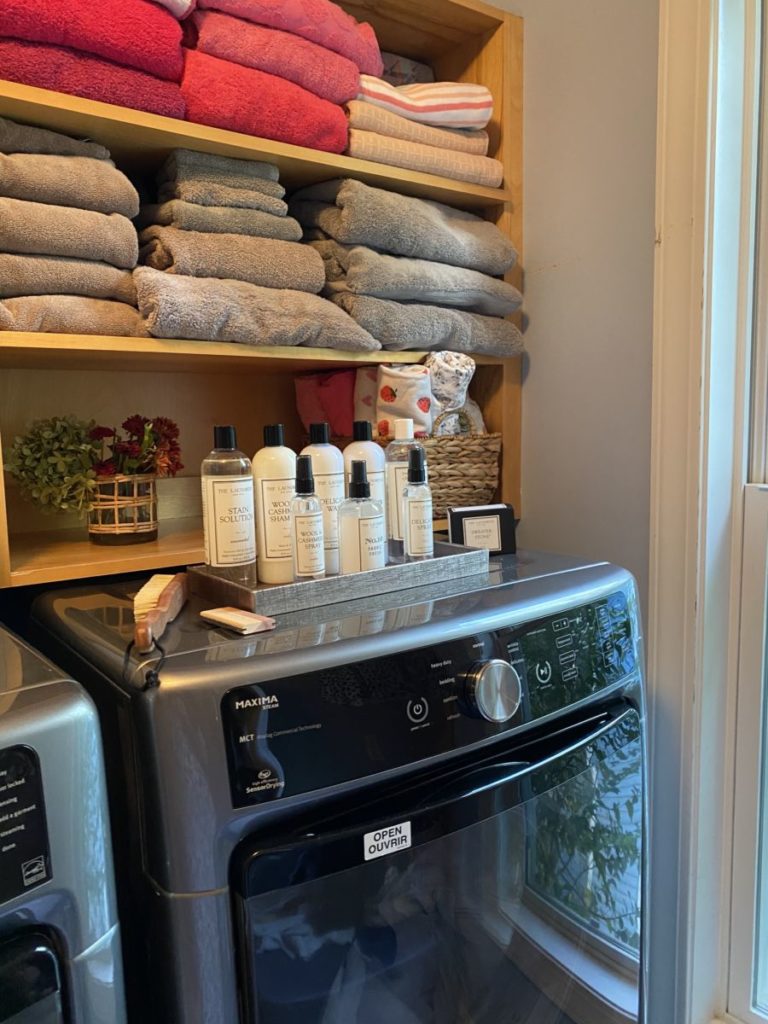 Luxury Fabric Care Starter Kit // The Laundress
Watch my IGTV for more laundry tips!!
Use code PINCK25 for 25% off The Laundress + receive a free Sweater Stone with $25+ purchase through 11/12.
This post was sponsored by The Laundress, but all views are my own!