Even as COVID cases continue to rise, more and more people are beginning to feel COVID fatigue and are growing tired of the restrictions that have been put on us. While it's important we find ways to make life feel normal, it's still incredibly important to social distance + wear a mask!
One of the best way to decrease your chances of contracting the disease is to avoid eating indoors. Many restaurants around Columbia offer outdoor seating options, but if you're looking to turn an ordinary experience into something a little more exciting, I suggest turning one of your meals into a picnic!!
Hotel Trundle is now offering a Picnic Fancy package (alongside their many other packages) for guests… and locals! Included is everything you'd need for a memorable dining experience at any picturesque place in town:
a durable Hotel Trundle picnic tote
a thick, large blanket
plates + utensils
2 servings of a meal of your choice from local restaurant
Keep reading for a list of a few of my favorite spots around town!
Hotel Trundle "Picnic Fancy" Package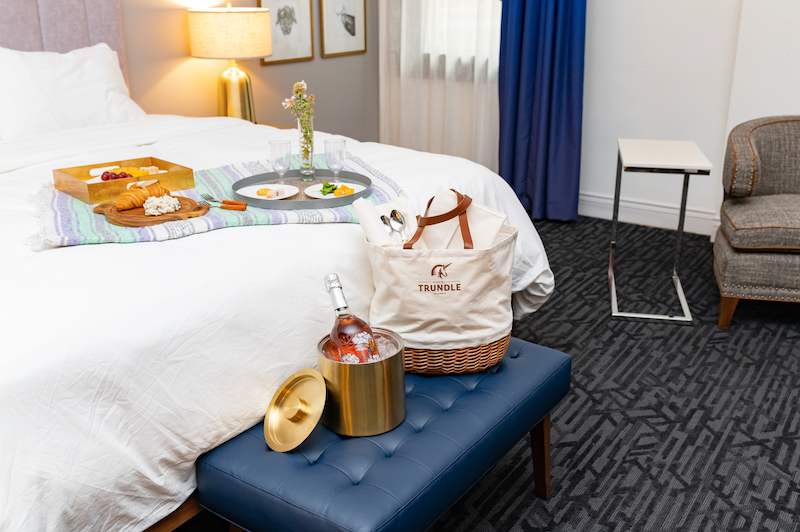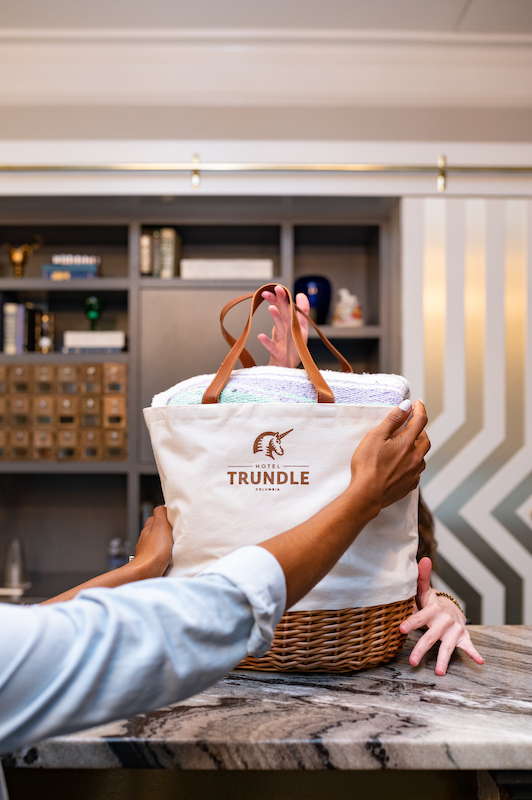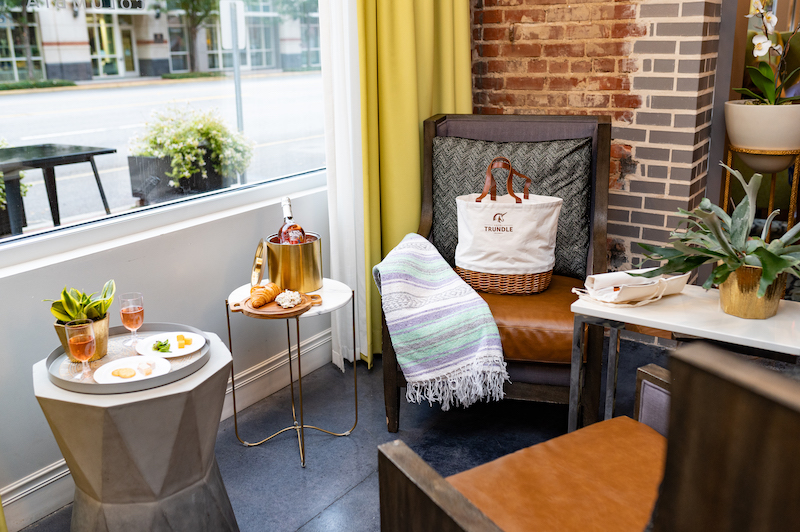 $175 room add on
open air + outdoor dining experience
1 week advanced booking required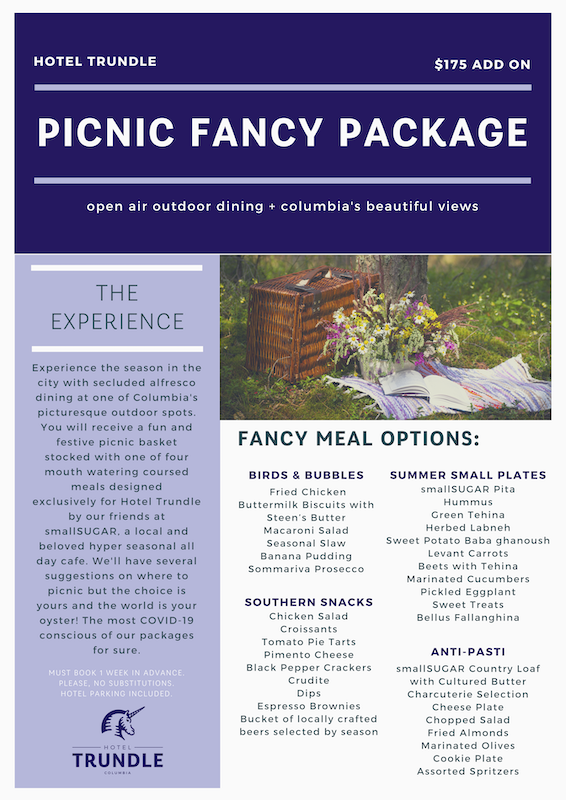 Where to Picnic Around Cola:
1. State House Grounds– It's hard to deny the beauty of the SC State House grounds. There's always something in bloom, the trees offer a variety of shaded spots, the grass is always well manicured + the view of that building never gets old!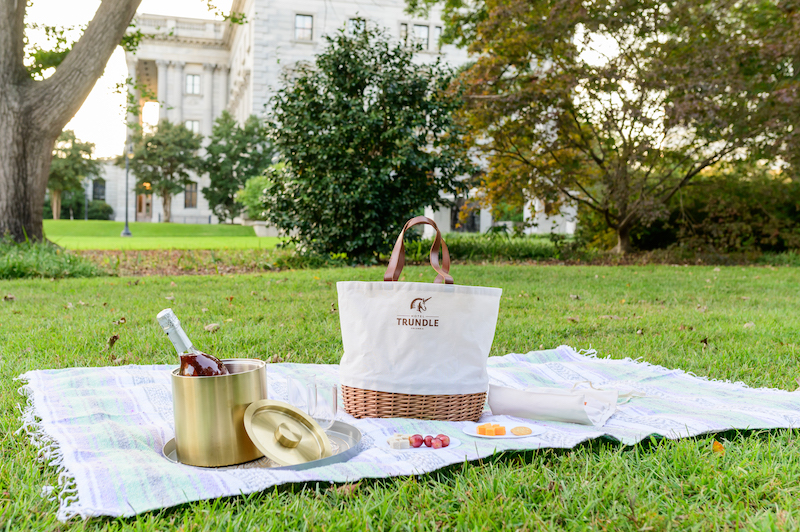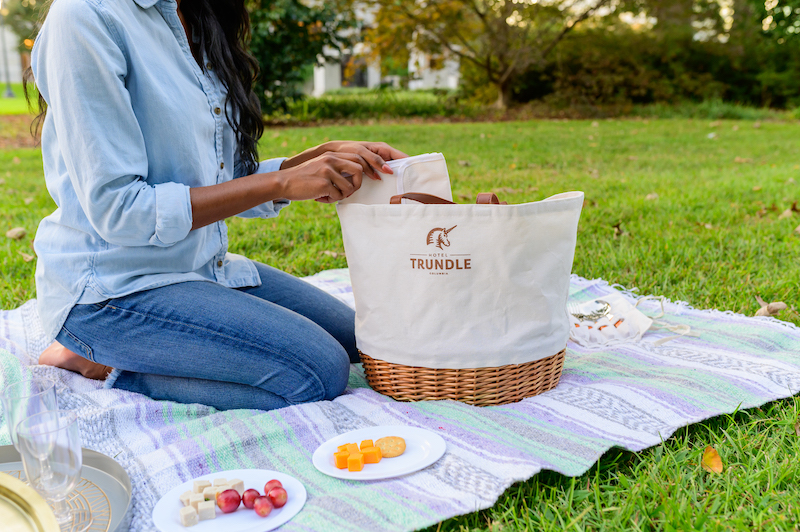 2. Hope Sign (Corner of Main + Lady Street) – One of this spring's newest addition to Main Street was this reminder that better days are always ahead! One of the last green spaces on the entire street, this also happens to be the heart of the city and the perfect place for people watching!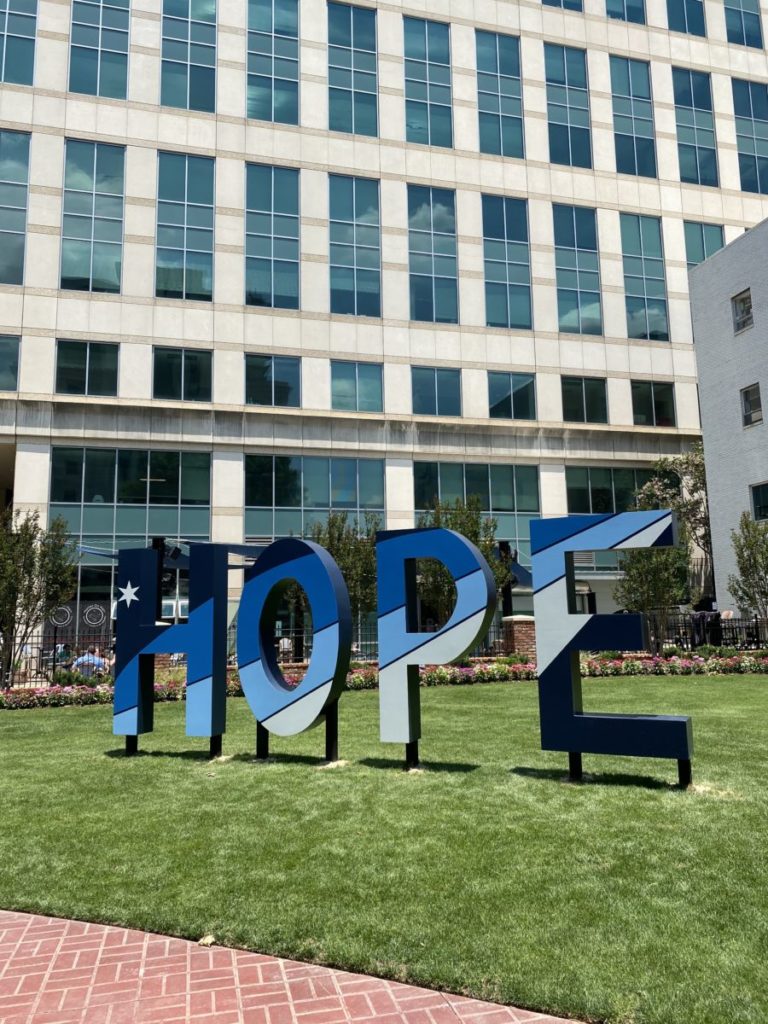 3. Three Rivers Greenway– If you're anything like me, and love to be near water, then this is your spot. You'd have to walk the length of a football field (or two) to get there, but Riverfront Park is totally worth it for the sound of rushing water as you enjoy a peaceful meal. Just take the trail from the parking lot, cross the bridge, and just below the gazebo you'll see the green lawn next the a canal formed off the Conagree River.