It's hard to believe it, but not too long ago we celebrated Teagan's 2nd birthday!
Time is so weird after you have a baby. It's like it moves super fast + super slow at the same time …which I guess is why they say "the days are long, but the years are short".
We went all out for his first birthday party last year, but if I'm being totally honest– that party was for us and our friends. Sure, it was in honor of his life, but it was also a celebration for our accomplishment of having just survived our first year as parents together. The funny thing is, he was too young to care (he even fell asleep while we sang happy birthday). But I knew this year would have to be different. After all, he's different.
My sweet boy is very aware of what's going on and is superrr active. So this party had to be for babies. But we had a few things to keep in mind: 1) his birthday falls at the beginning of football season and we live in a college town where that affects who'll join us 2) one of his little besties was born 3 days after him which and our friends have told us just how hard it is to try to make it to 2 parties in one weekend. SO we came up with a plan– we'd have one joint party the Sunday between their birthdays!
Deciding on a theme was a little trickier. We thought "2 Cocky" could be cute for football season, or even something zoo-themed. But Teagan is allllll boy so he loves planes, trains, and automobiles. So eventually we landed on "Chugga Chugga TWO TWO: Teagan + PJ's Birthday Express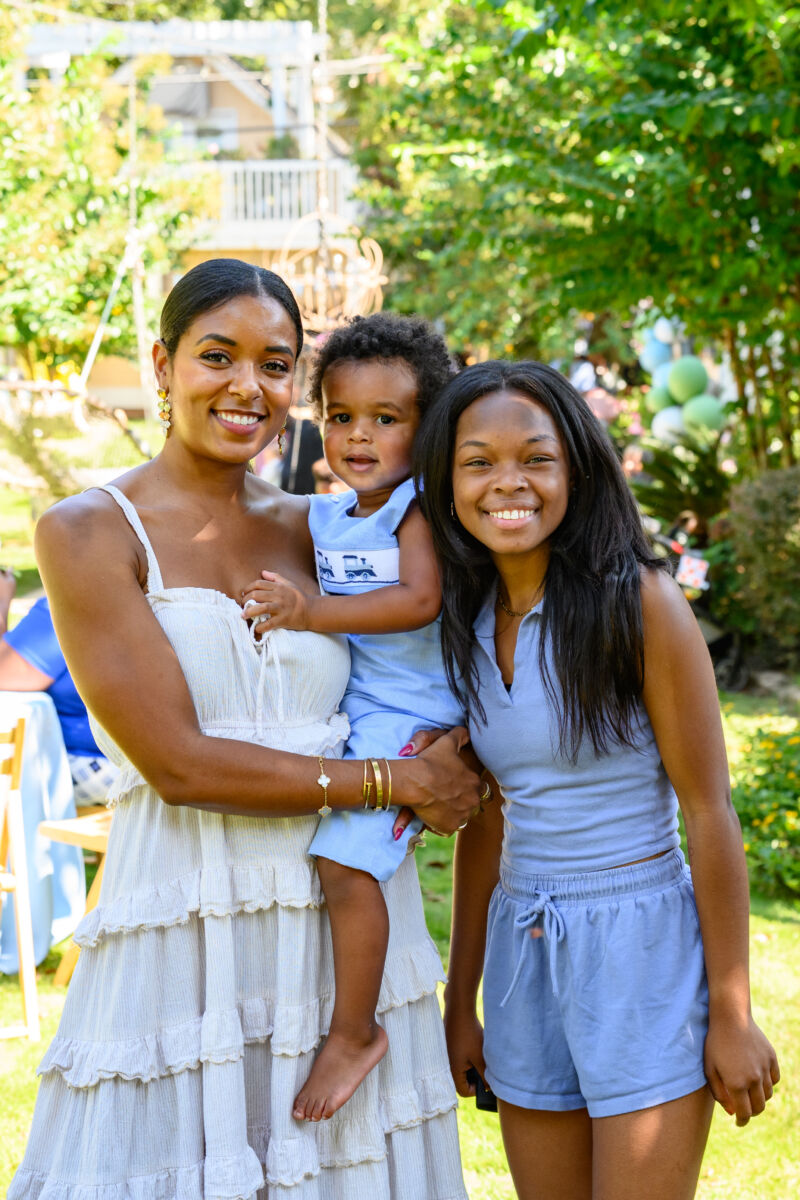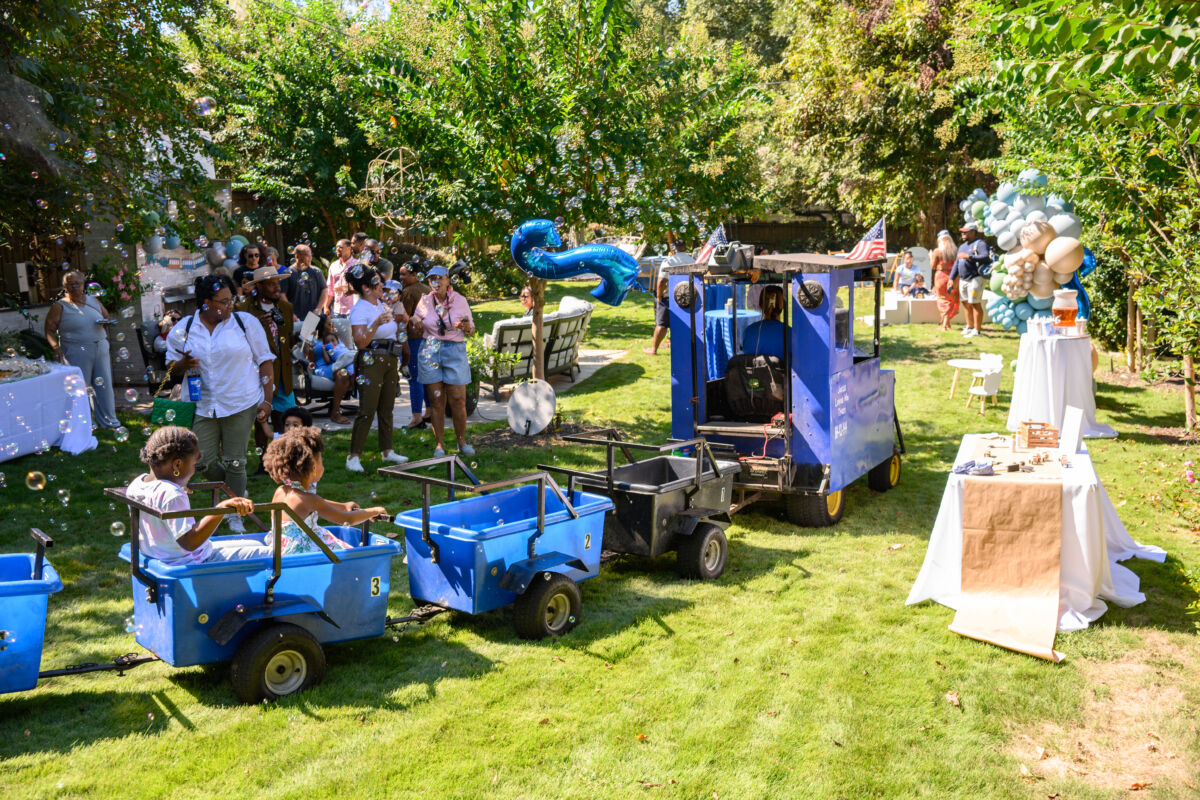 Coming up wit the theme was just the first part. We then had to se the scene. So I enlisted my go-to party planner Alexandra Madison Weddings and she went to work with me and the other mama building out the train party of our boys' dreams.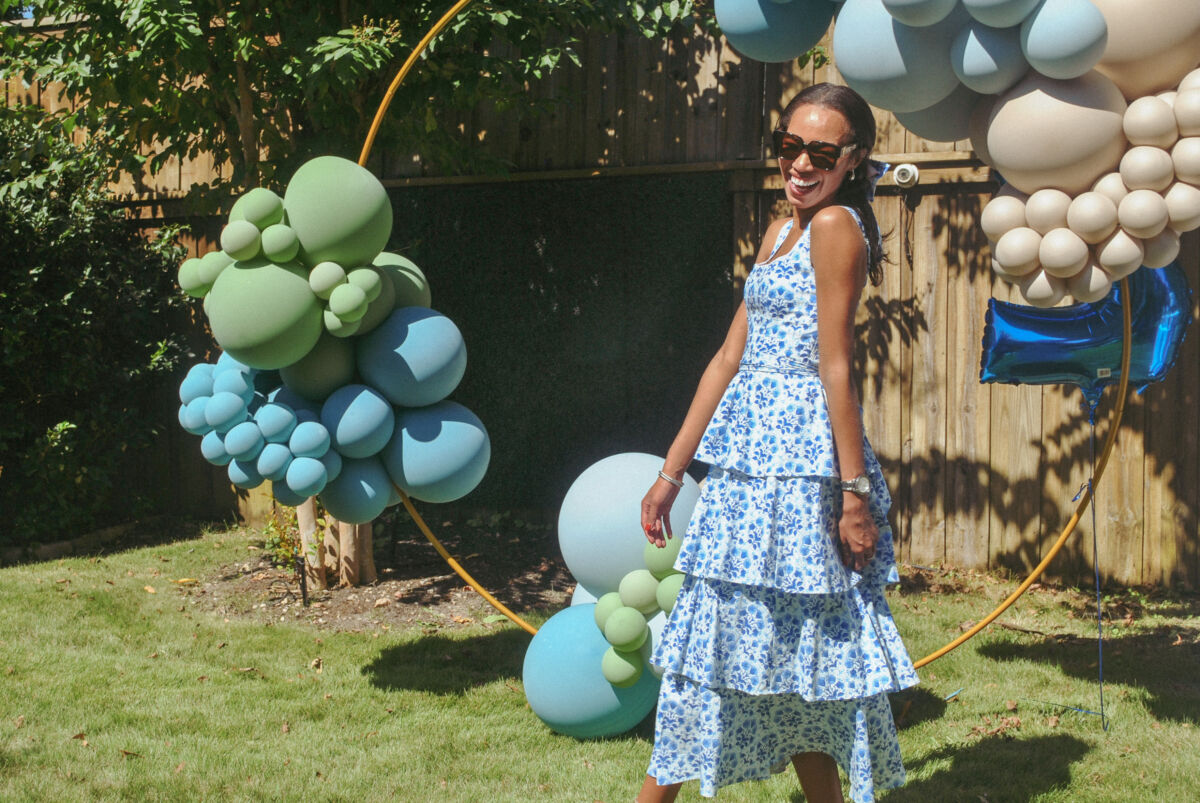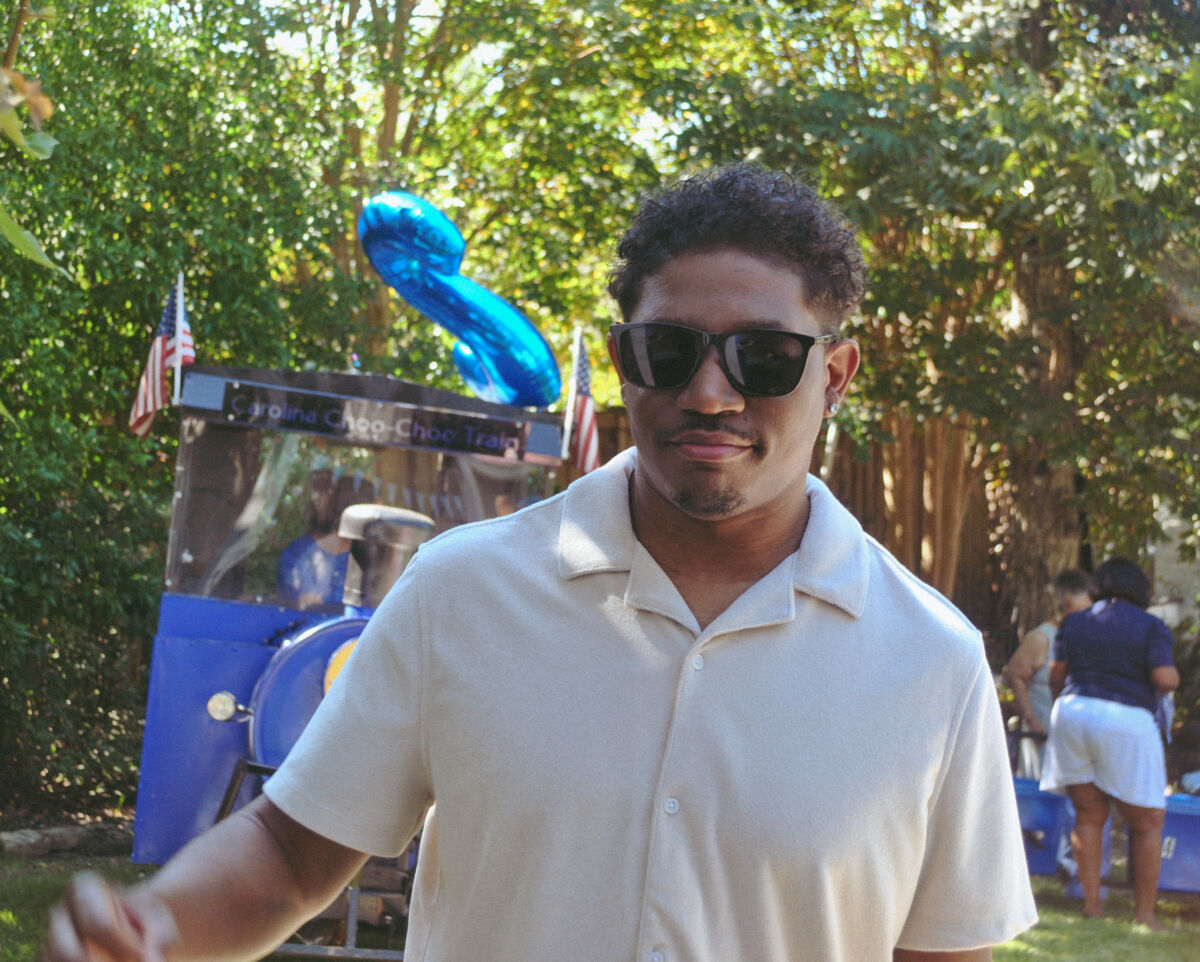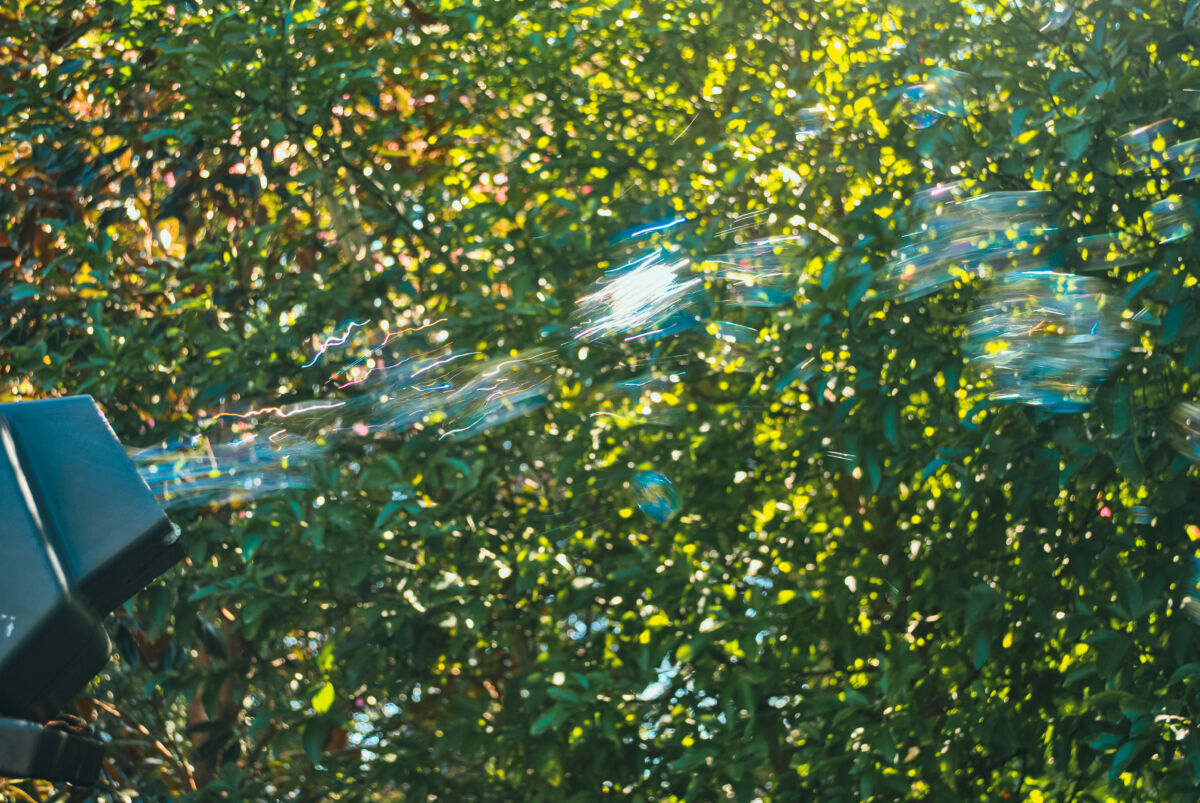 The star of the event was the Carolina Choo Choo Train! This Father-Daughter duo operates a mechanical train that doesn't need tracks, has wagons big enough adults to ride, blows out bubbles instead of smoke, and (most importantly) won't mess up your lawn!! It was a hit. Teagan rode it countless times (often times doing the "Choo Choo" motion with his arms) as did most kids in attendance. It's trail went right through the middle of the party giving anyone on the passenger train the best view of the party!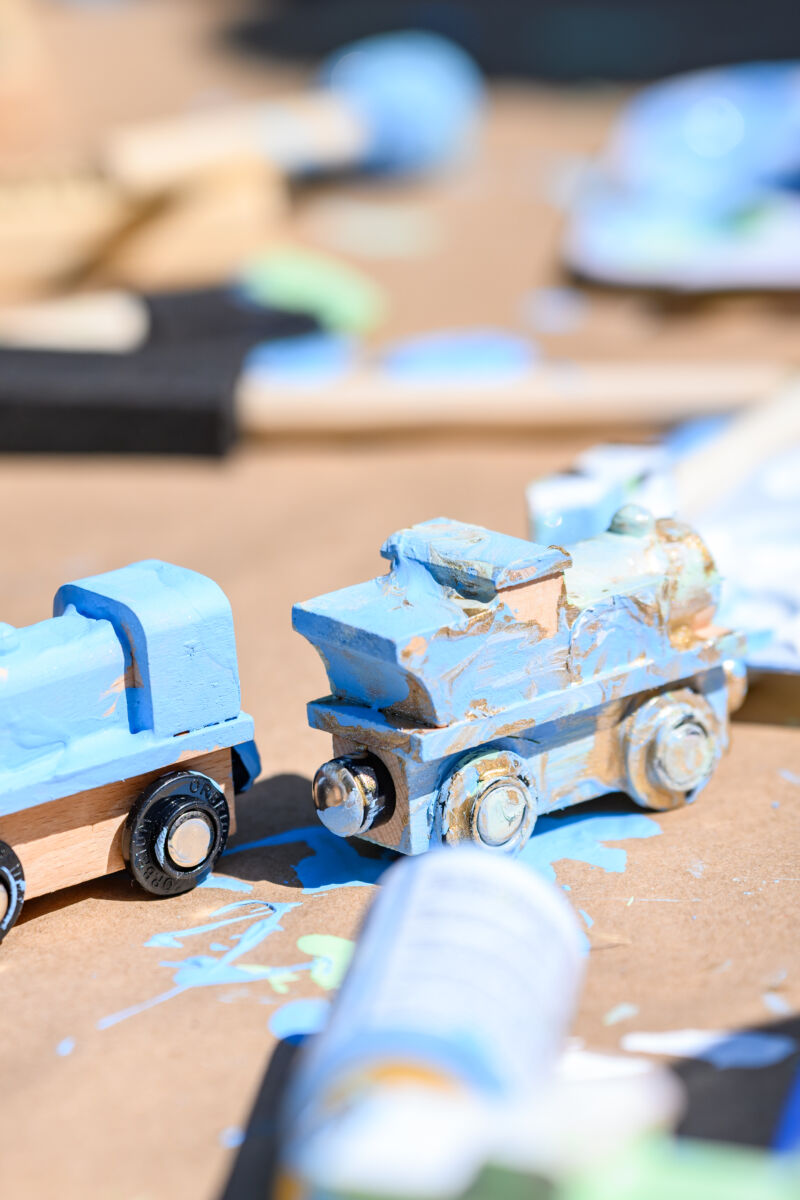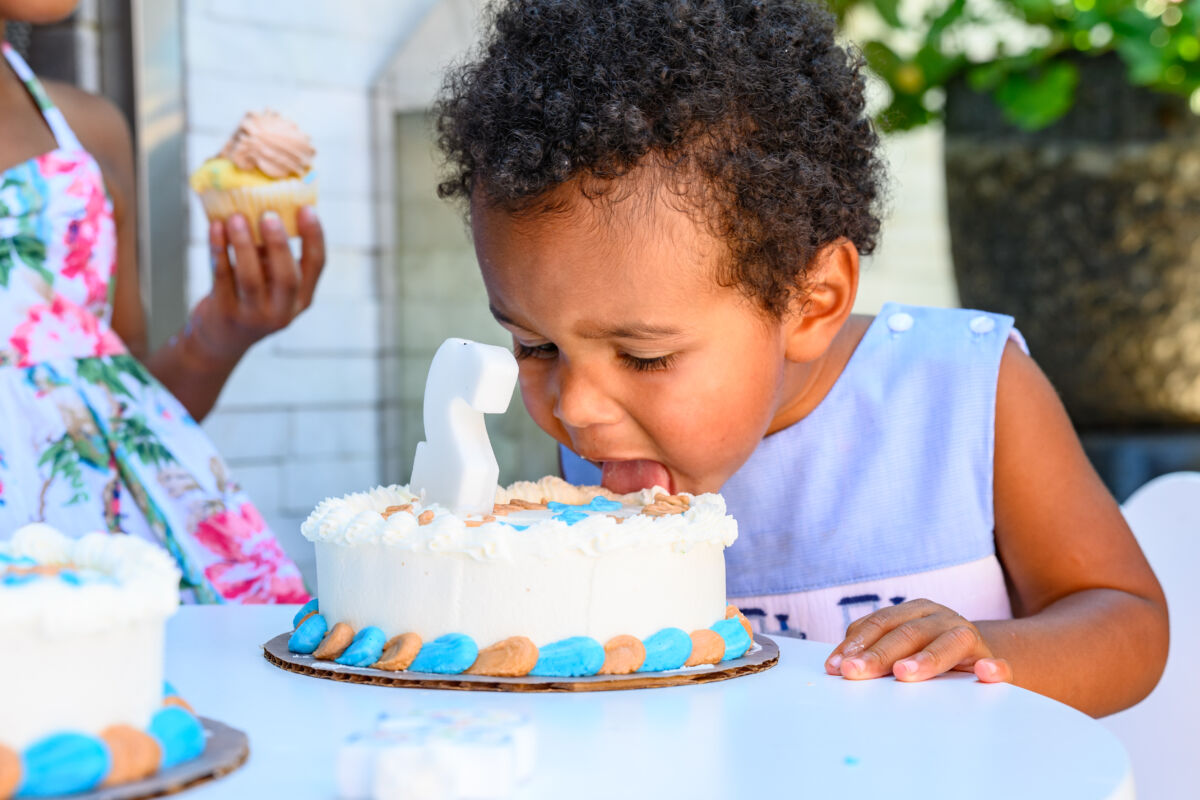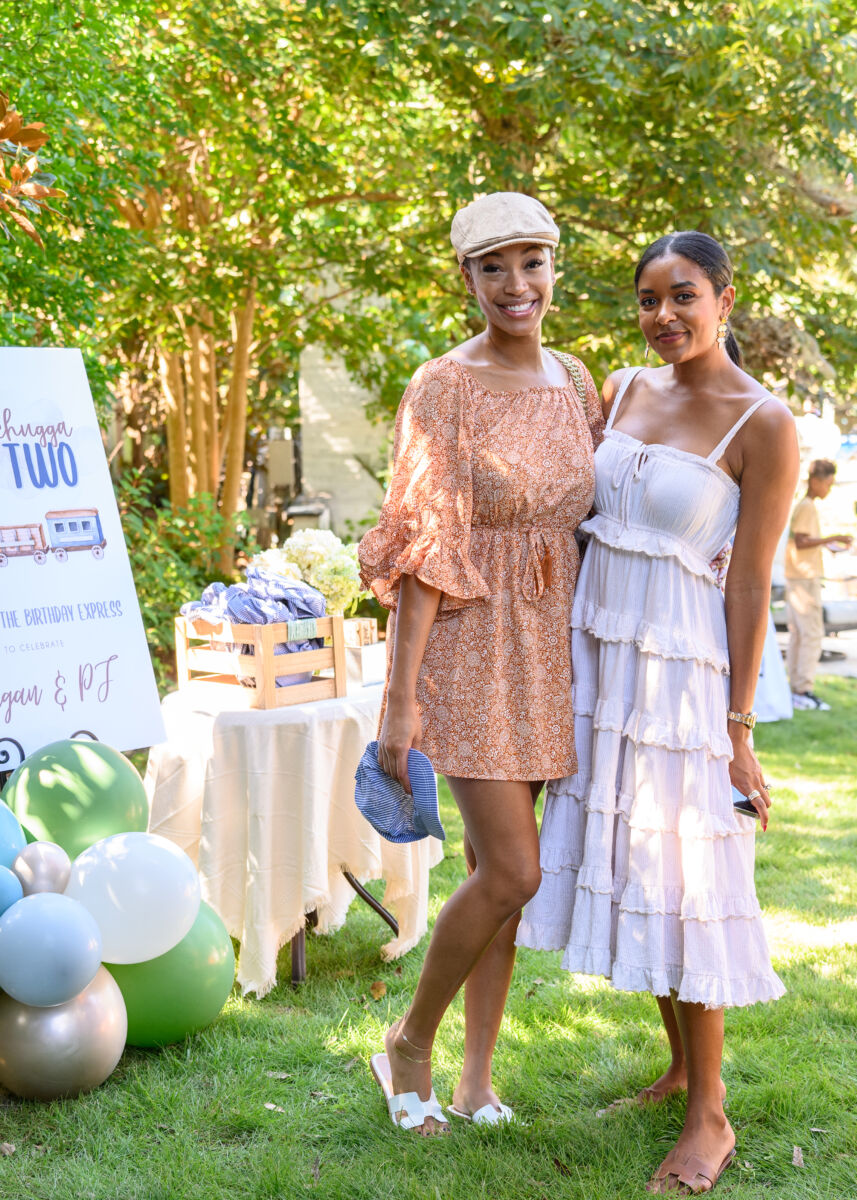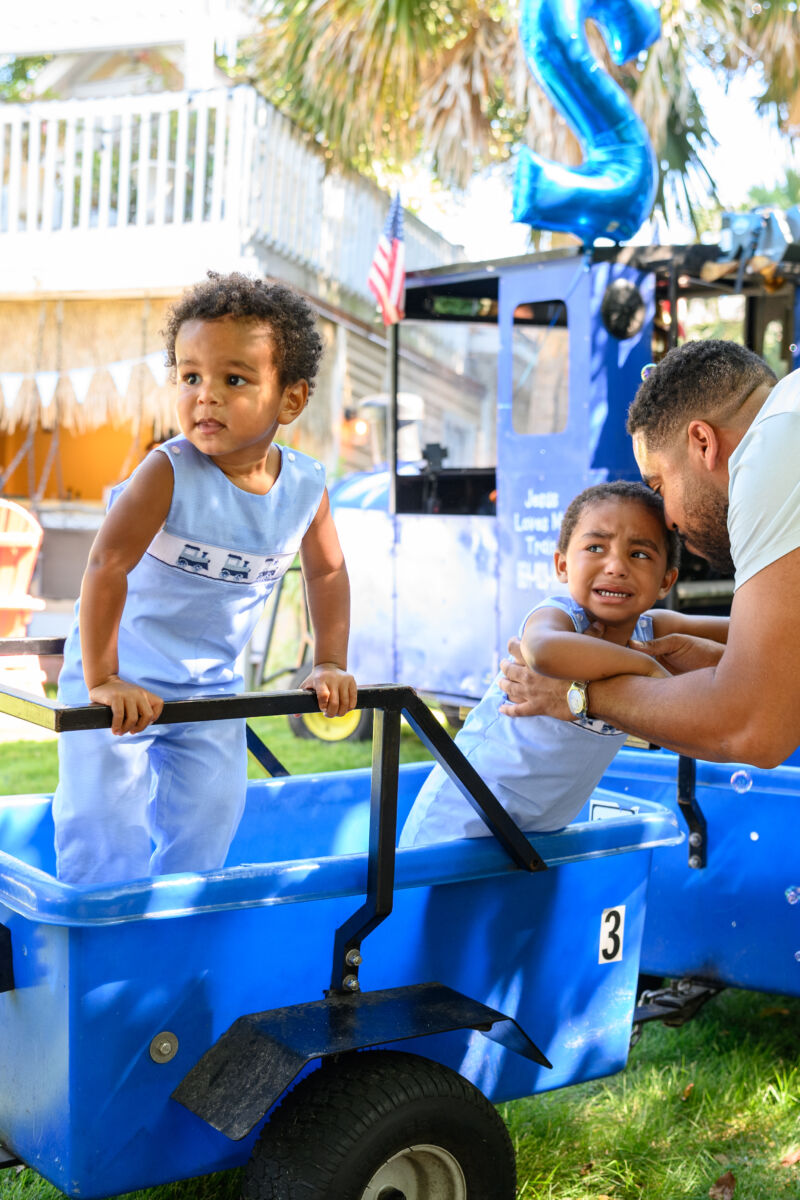 Other activities included a ball pit (which the kids loved) by Cola Bounce House and a craft station where they could paint wooden trains and take them home. Guests were also gifted conductor hats, train whistles, and even sippy cups with a "Chugga Chugga TWO TWO" logo.
The party fell in-between breakfast and lunch so we had a beautiful kid-friendly charcuterie table by Abundant Graze to nibble one. It featured PB&Js, fruit, cheese, and other yummy snacks around this toy train set that we spray painted to match the party's colors. And though it was for kids we did have a bartender making adults mimosas and margaritas to enjoy. Each station was decorated with balloon designs by Mommy Easy Coast Balloons just like last year. But unlike last year, Teagan stayed awake for all the fun. And ended up taking a big bite out of his own cake. Luckily, we had cupcakes for the rest of the party!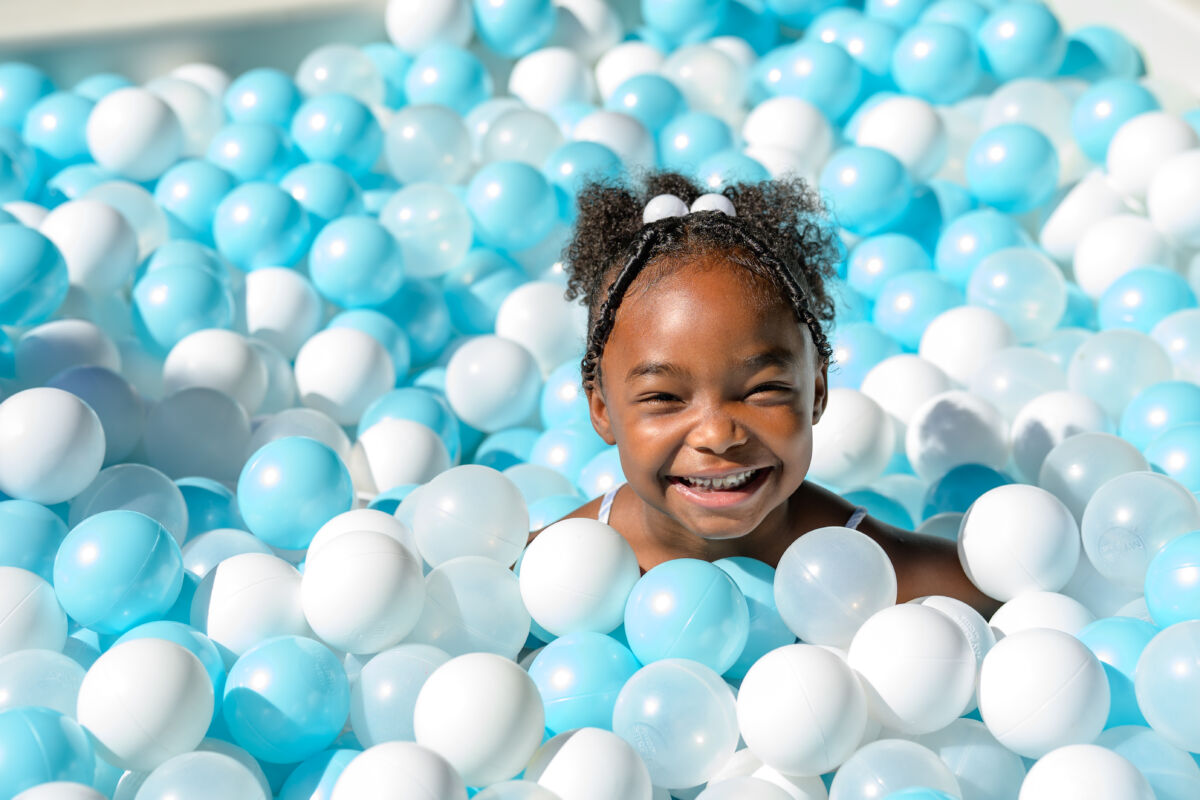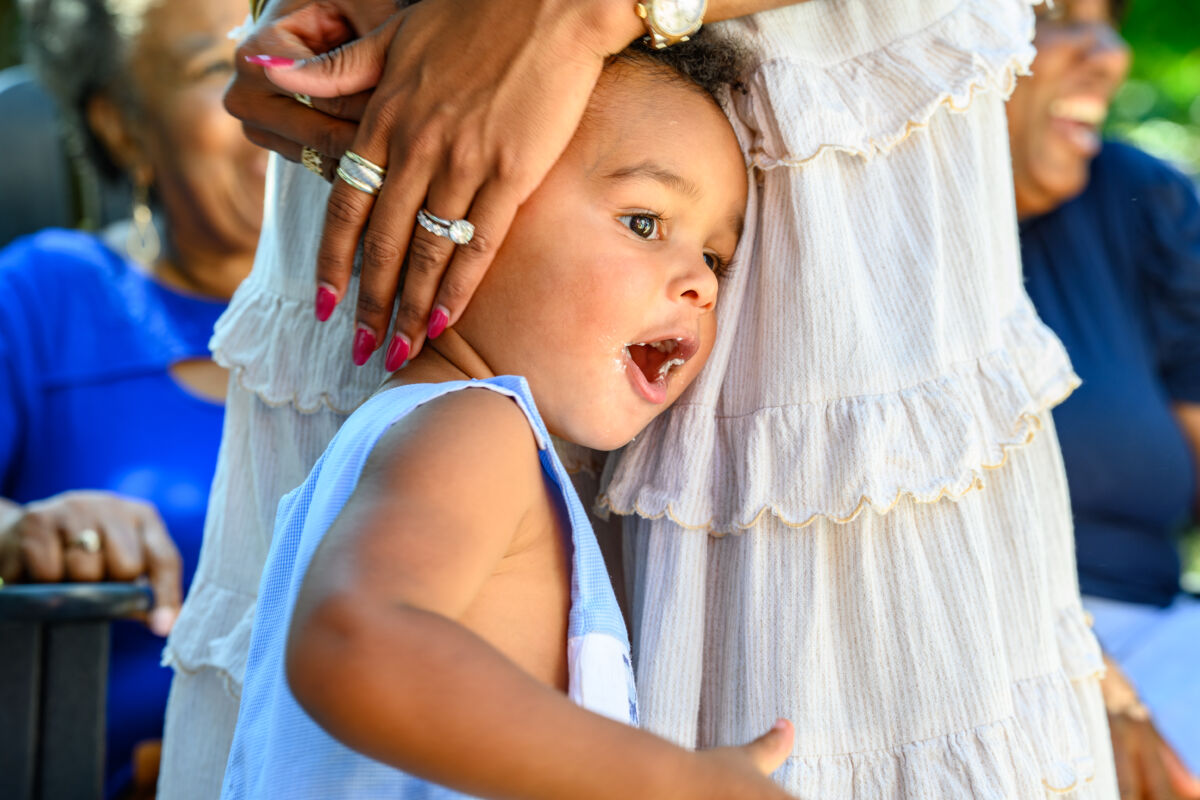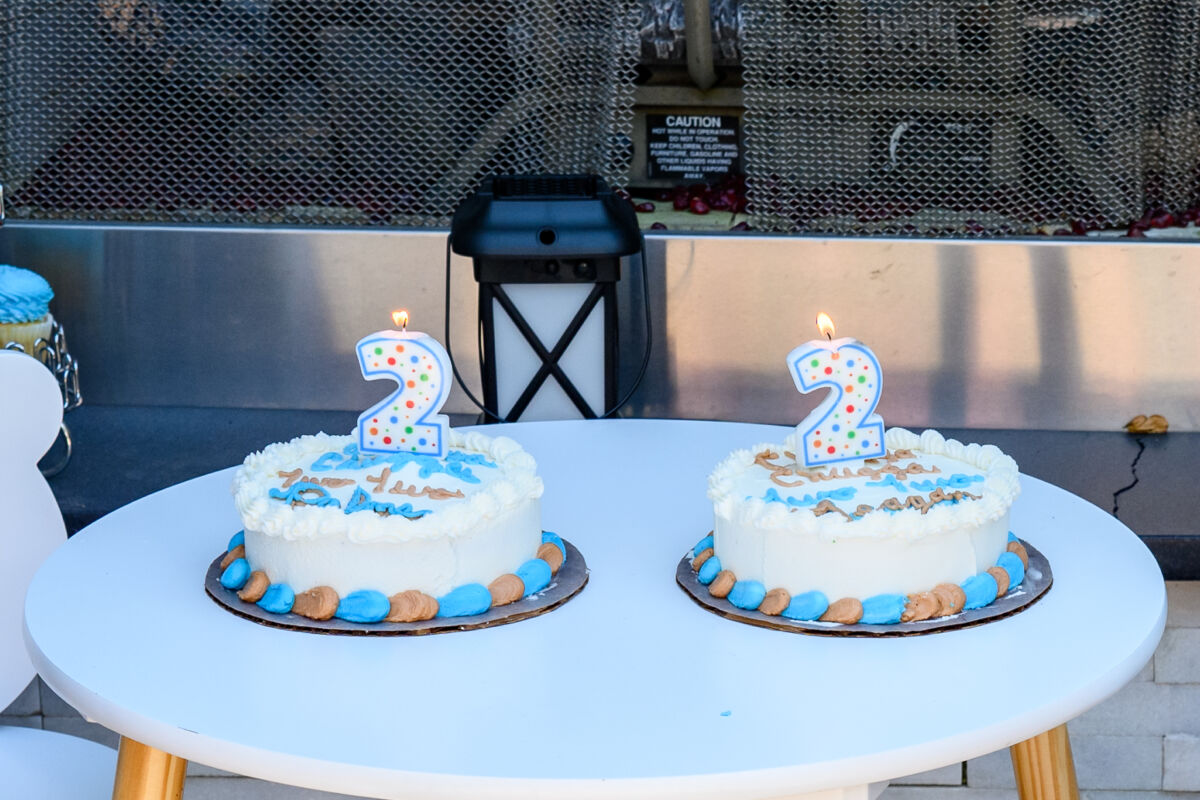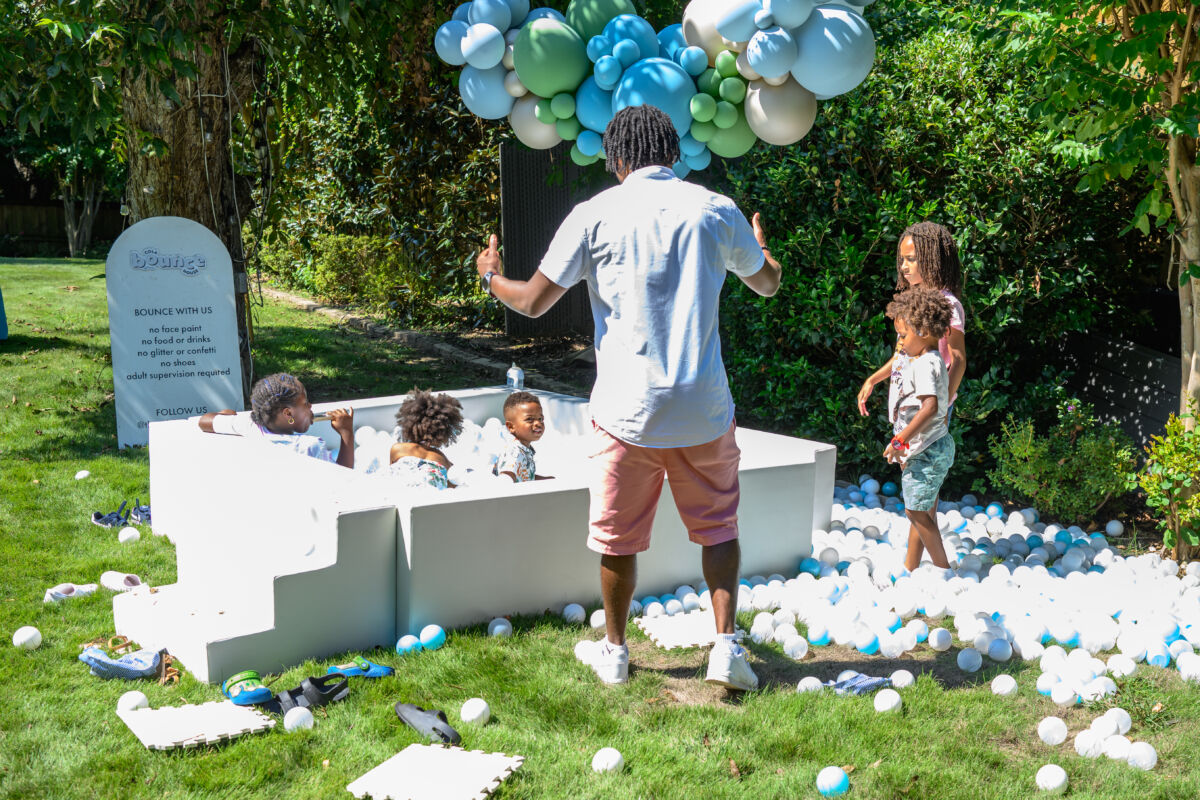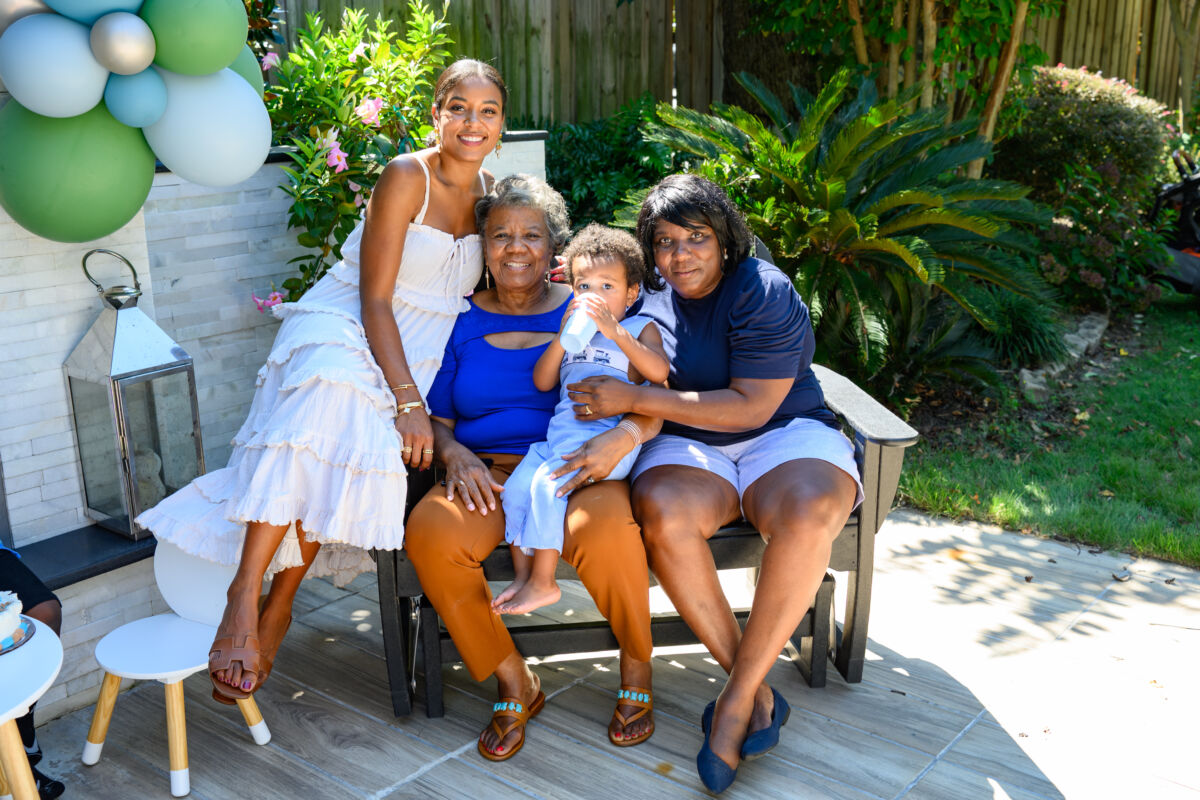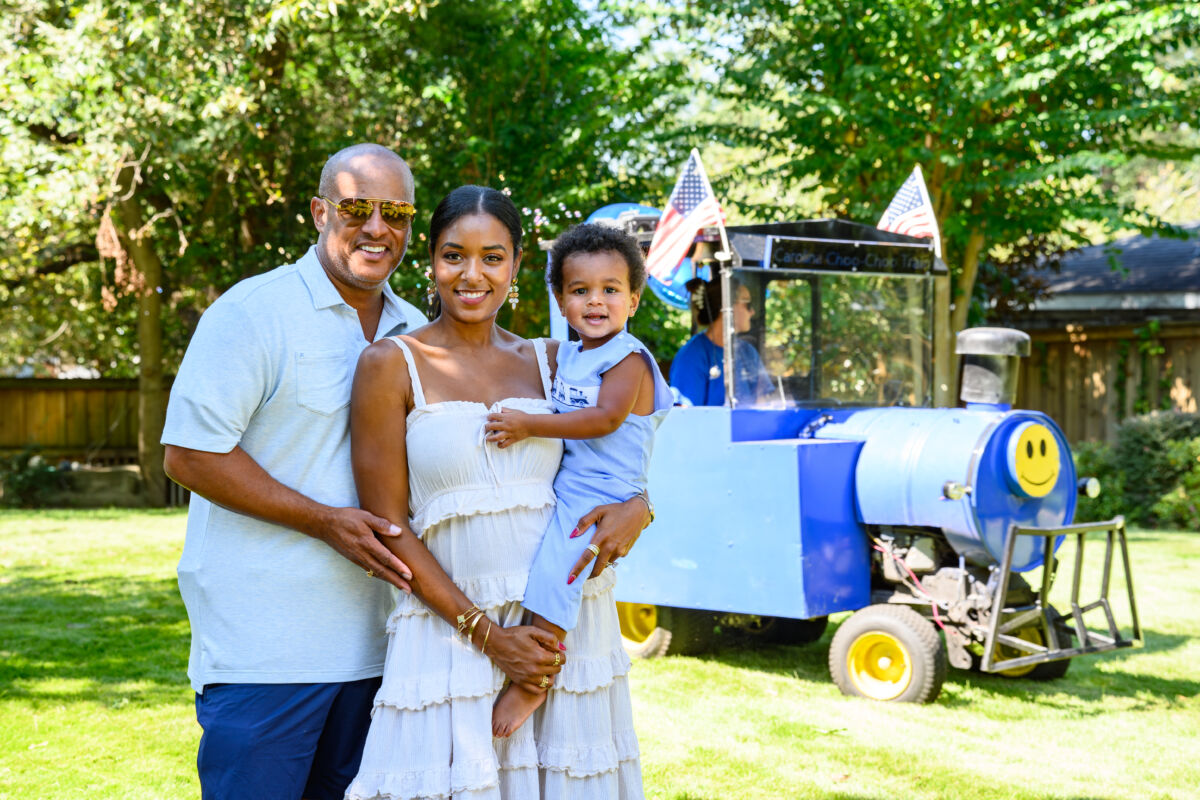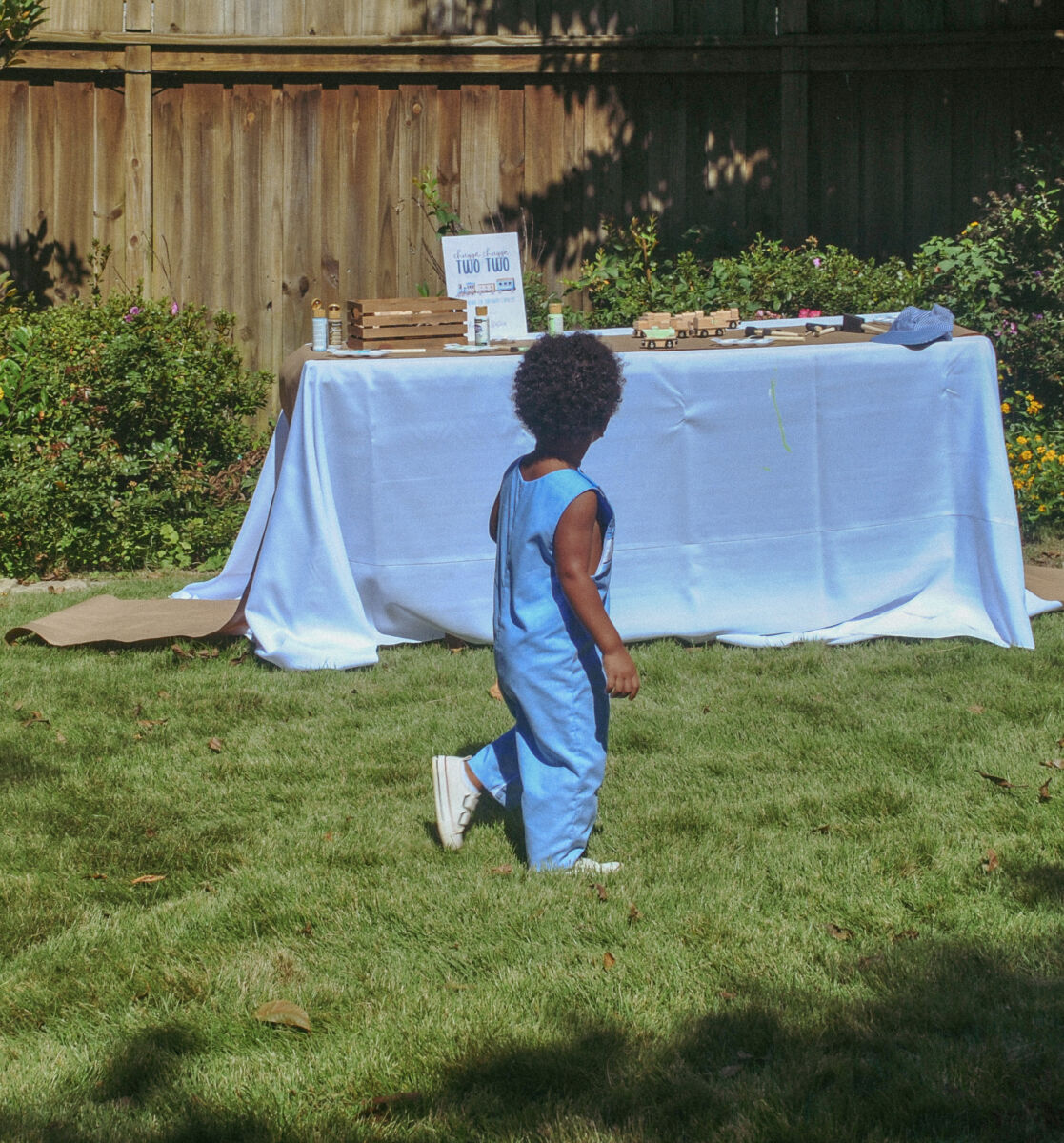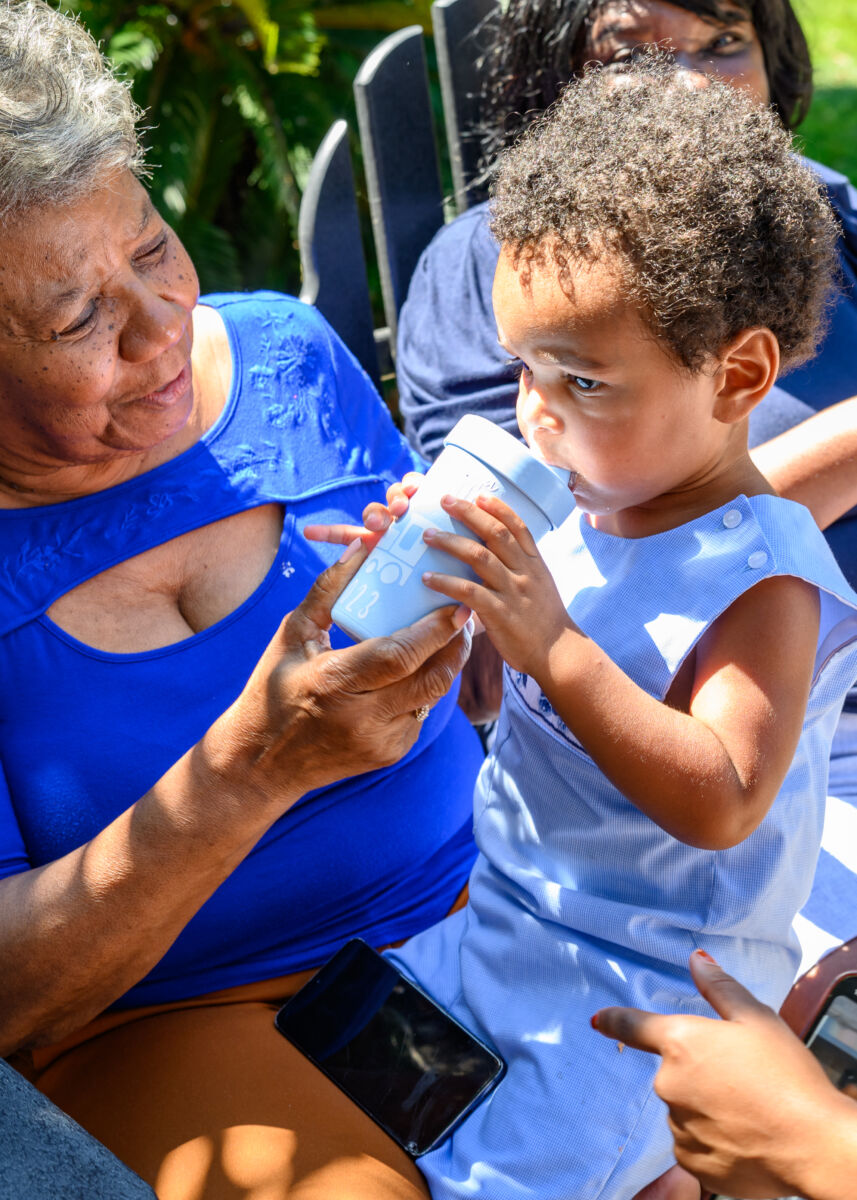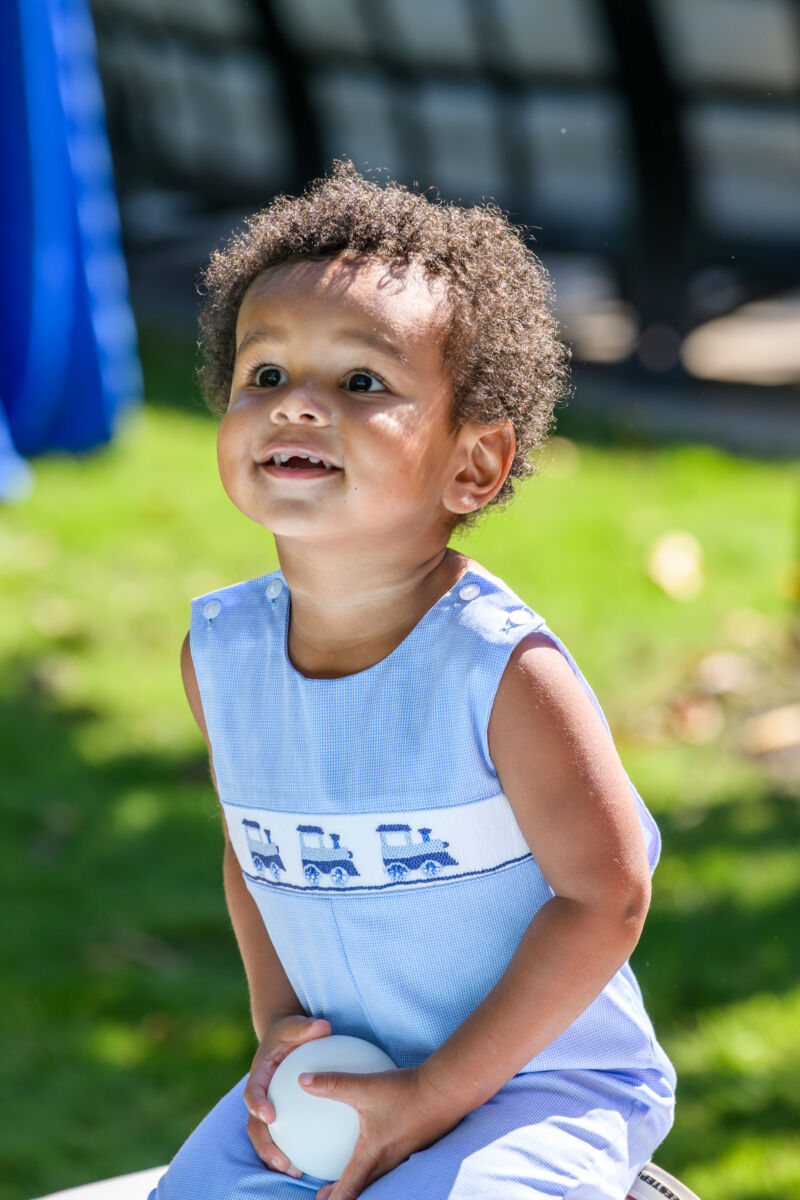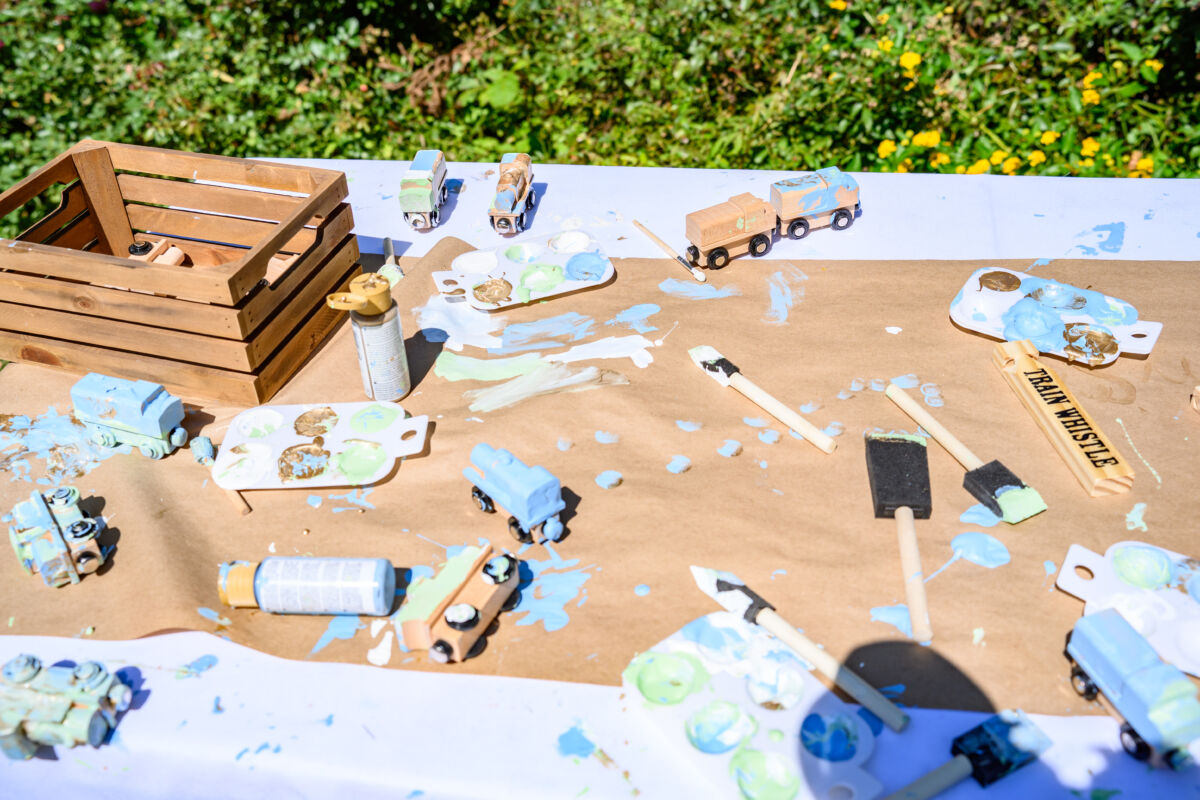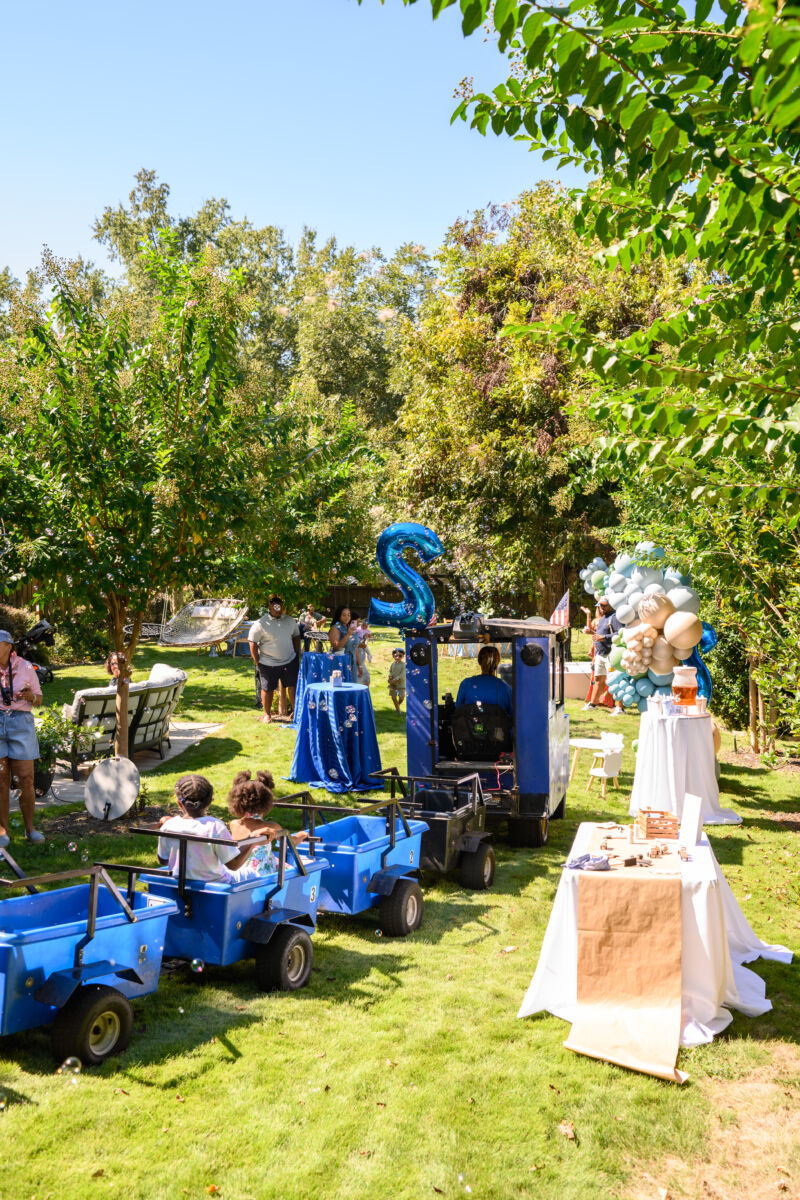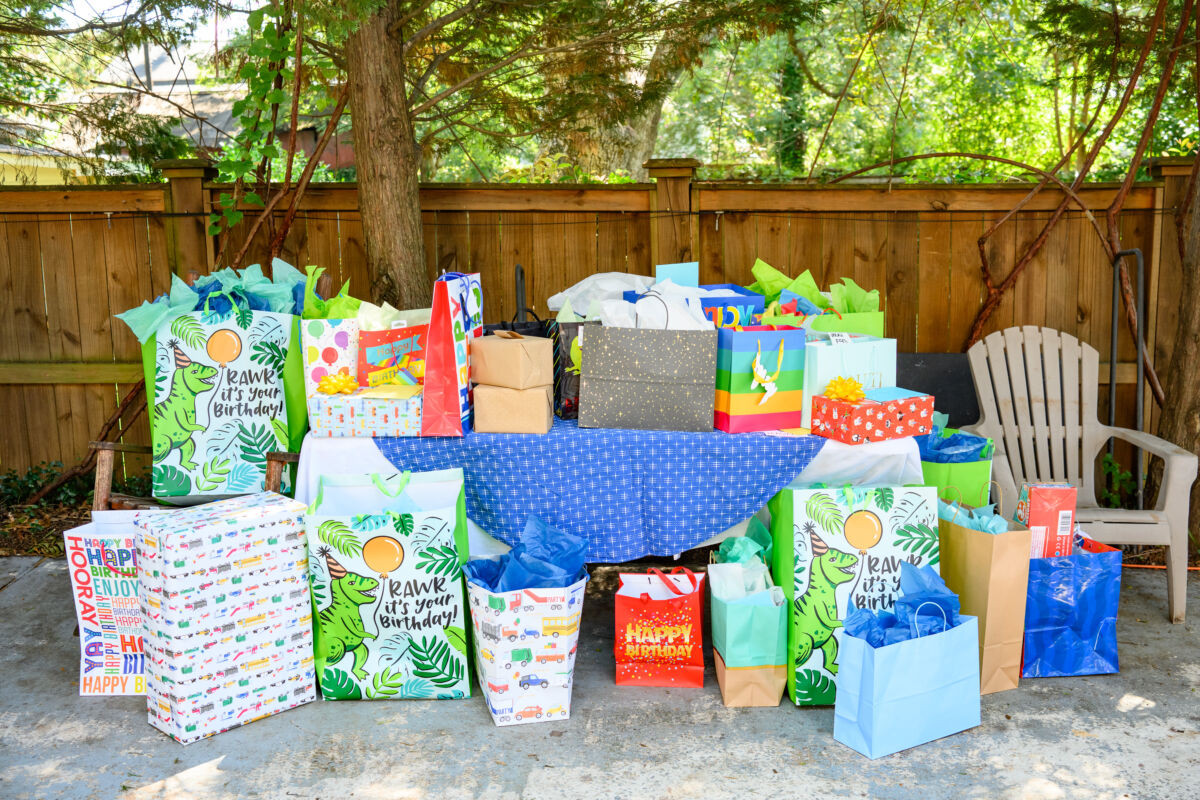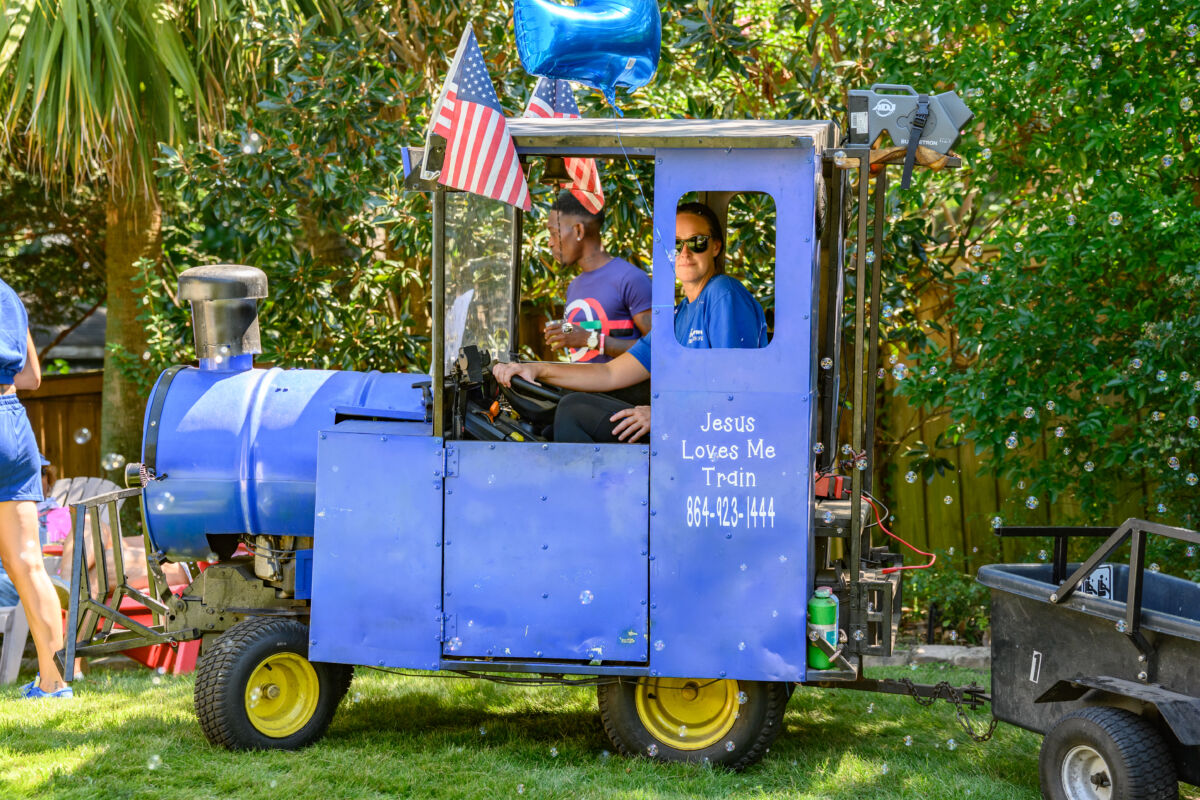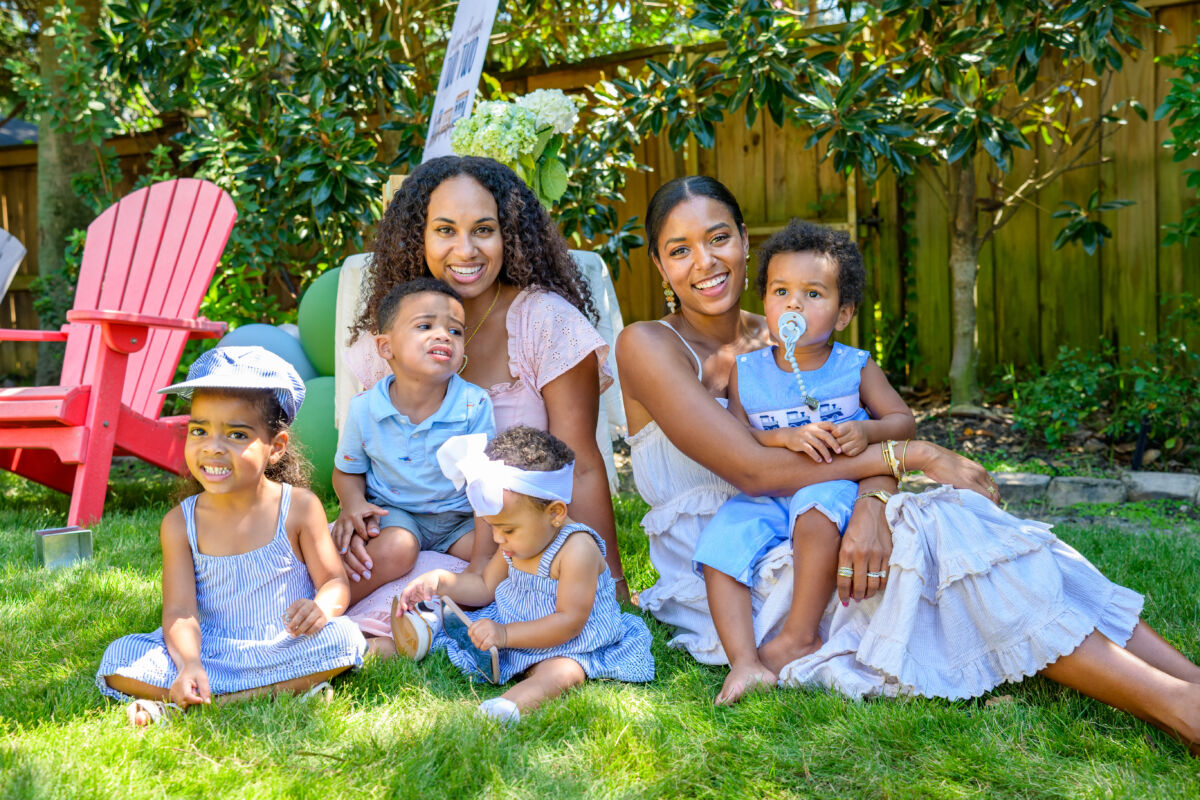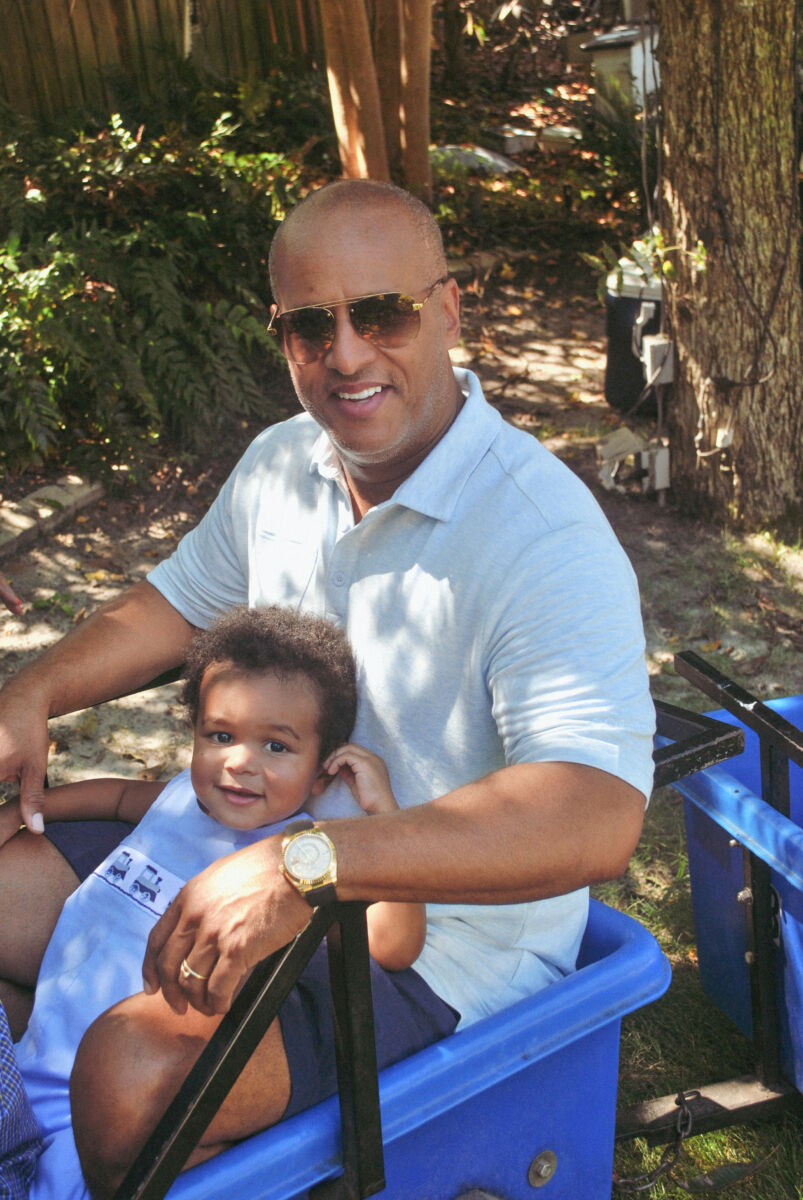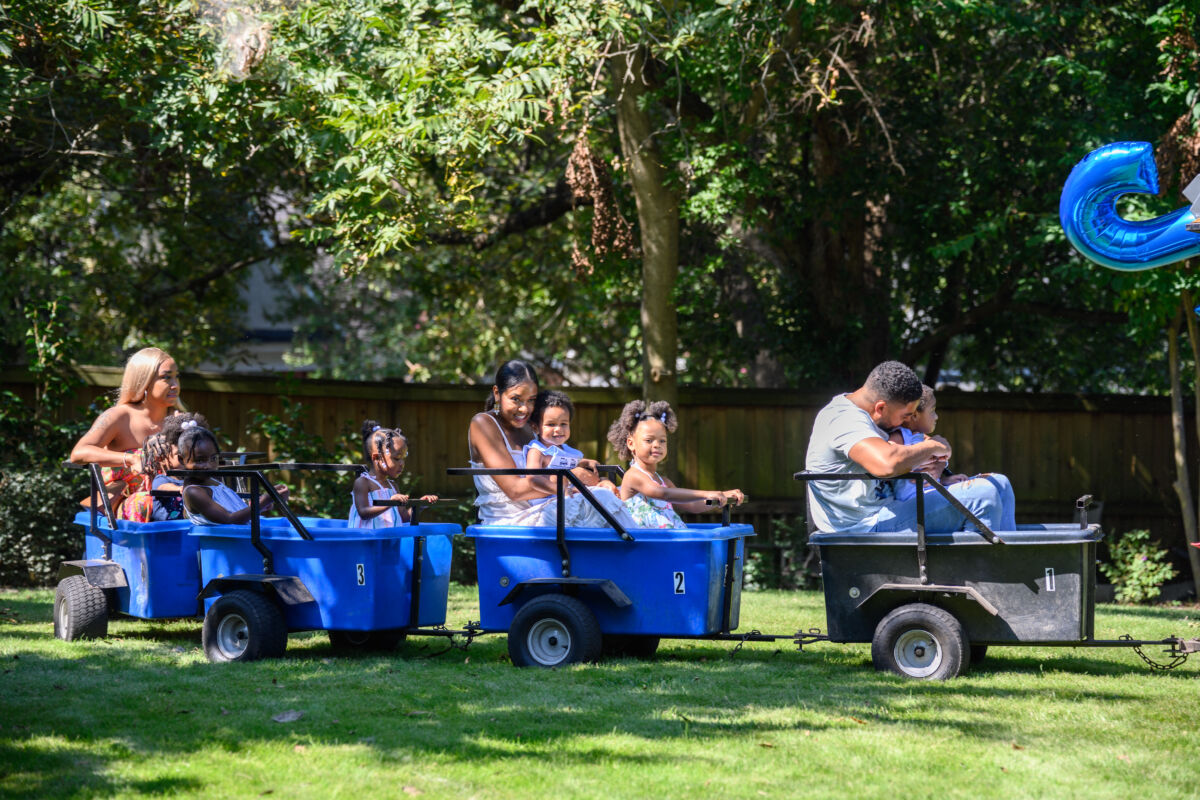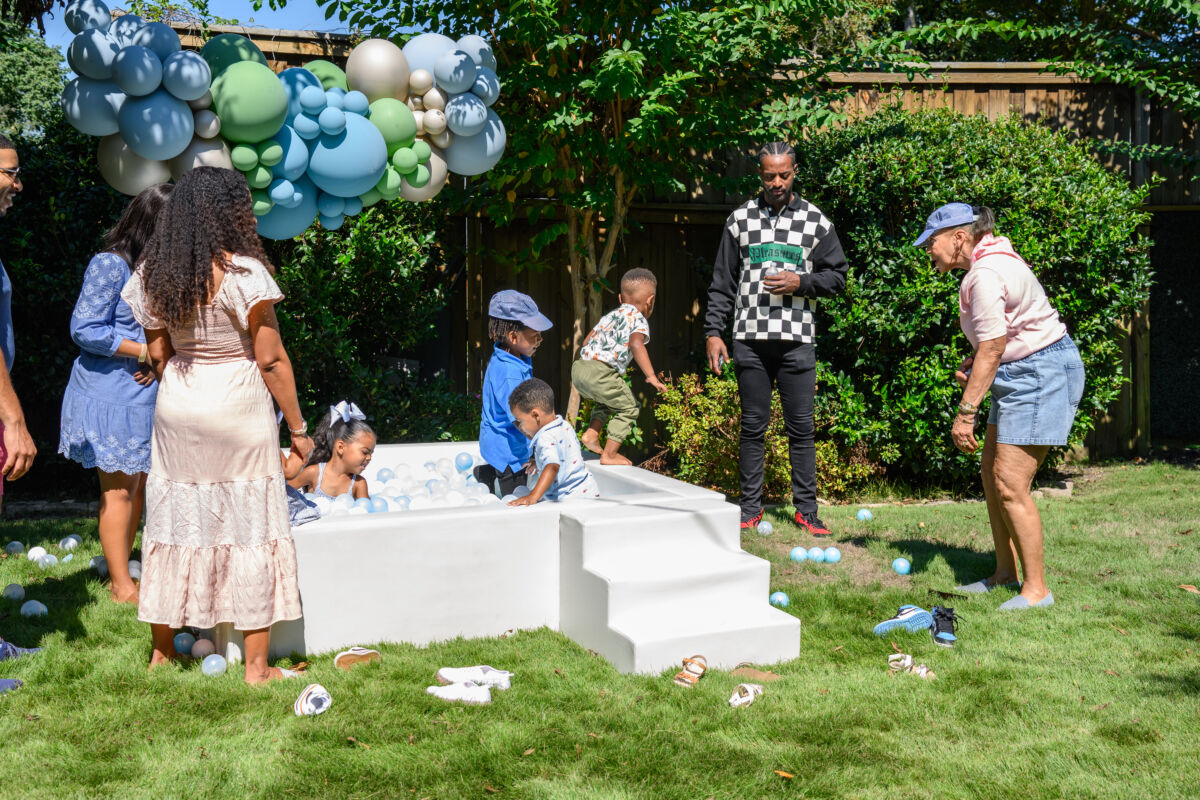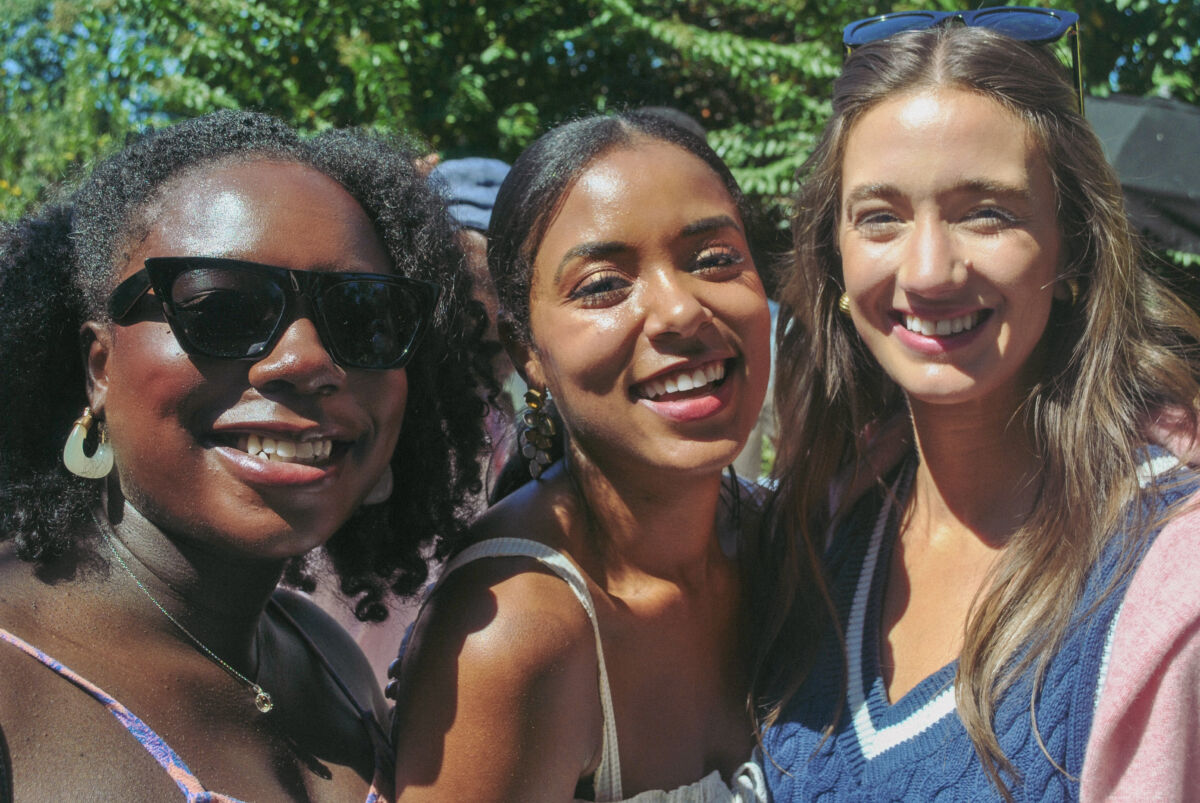 Less than 365 days until his next birthday. Any thoughts of what that theme should be?