The Chicago skyline has a particular sparkle when you're looking out on it from up above. It shines brightest on two occasions: when the sun sets and the great lake reflects onto it, and after dark when each room in every skyscraper plays a note on the musical sheet of twinkles.
Coincidentally enough, I found a great spot to enjoy drinks during both times of day.
Where to go for Happy Hour:
The Dec Rooftop Bar + Lounge @ The Ritz Carlton
A rooftop is the perfect place to enjoy a Chicago summer sunset. And like most things, The Ritz Carlton does it best! They offer seating for whichever vibe you're there to create: (for example) high tops for coworkers, tables for girlfriends, and lounge sofas for couples.
The small bites menu is quite sophisticated and had a couple perfect options to pair with the Veuve Clicquot special they were running; summer bubbles on ice – $10 bucks each. I ordered their Burrata: a toasted butter crostini, fresh tomatoes in olive oil, mozzarella, and a scoop of sweet fig mostrada (which was basically just a fig jam). I wholly enjoyed every bite. So much so, that I was even a bit nostalgic once it was gone.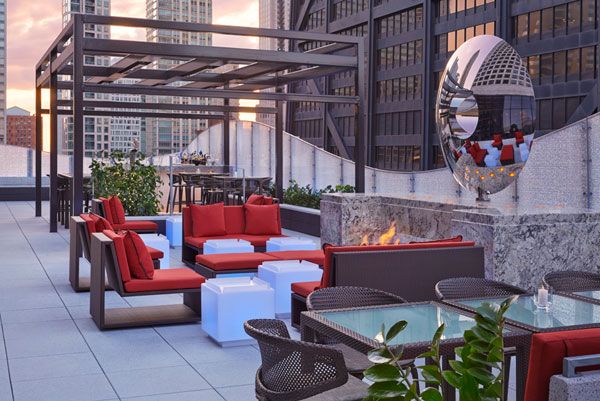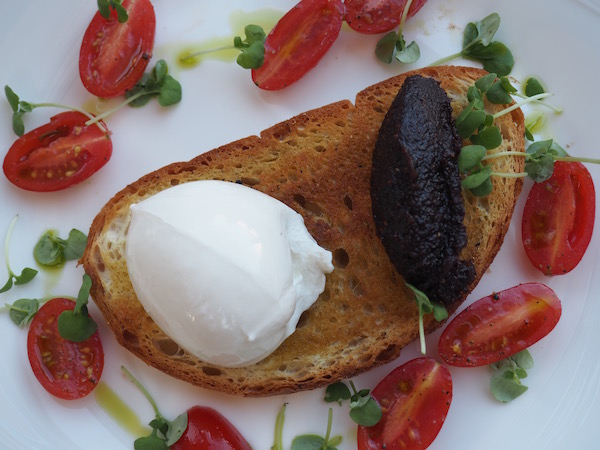 Where to go after dinner:
The IO Rooftop @ Godfrey Hotel
Without a doubt, The Godfrey Hotel has one of the best rooftop views in all of the city. But, don't think this is a "best kept secret" kinda thing. The entire city knows about this lounge and on the weekends, they all show up! But wouldn't you want to enjoy the outdoors as much as you could too if your winters were spent in a city that averaged about 35 degrees?!
This is your typical nightlife spot. There is a full bar (well really there are two), a couple specialty cocktails, and a few small bites. They didn't reinvent the wheel. Instead, they just found a way to create the perfect mix of a club turn up and a lounge. I appreciated the fact that there were areas where you could vibe to the music, as well as areas where you could sit and chat with someone…without having to constantly say "huh" or "what". And unlike most nightlife establishments, The IO rooftop doesn't have a seating shortage. There are tons of areas for you to rest your feet after a long night of dancing!