One of my favorite cities in Italy is Florence. Everything about it is quintessentially Italian: the restaurants line the streets at night, the city is filled with museums + galleries,  the house work is hundreds of years old, you can find the flagship stores of most Italian designers,  there's always live music playing in the street, and the people are carefree + friendly.
Whenever I find myself in Italy, I always try to make my way to Florence… even if just for a couple of days. Each time is special, and this time was no different. We were only there for 48 hours and it was still one of our most memorable stops. Keep scrolling for a look into our trip!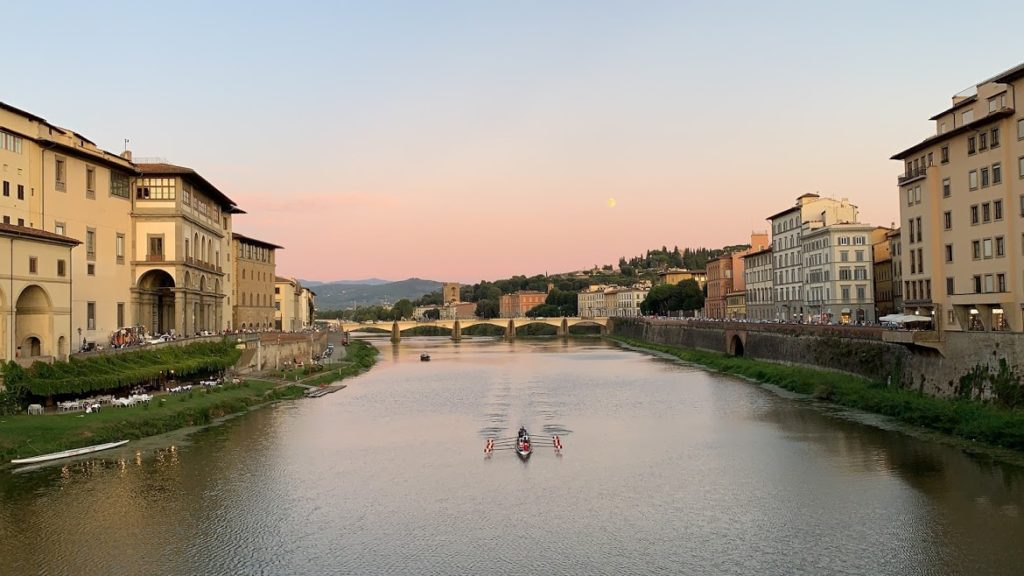 Where we stayed:
This was our second time staying at Hotel Spadai, and we'd definitely do it again. Not only is it literally steps from the Duomo, making it the perfect jumping-of-place to explore the city, the staff is always super helpful and they gift guests a bottle of wine for their stay (I hated that I couldn't enjoy it this time). The rooms are a great size, which is rare for Europe, and it's extremely modern and updated so it's very comfortable. I'd highly recommend this hotel!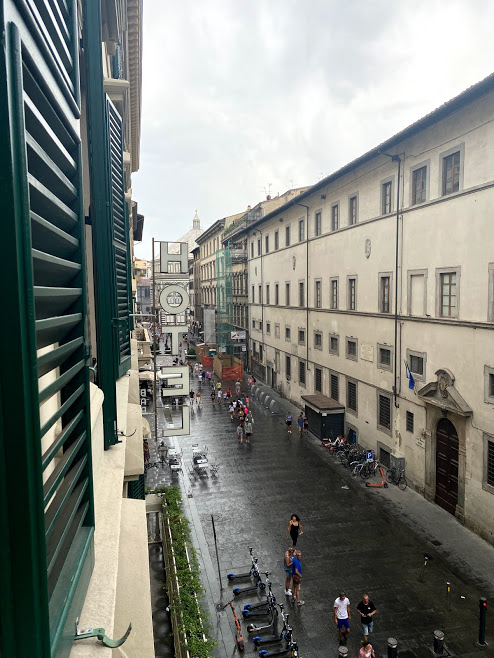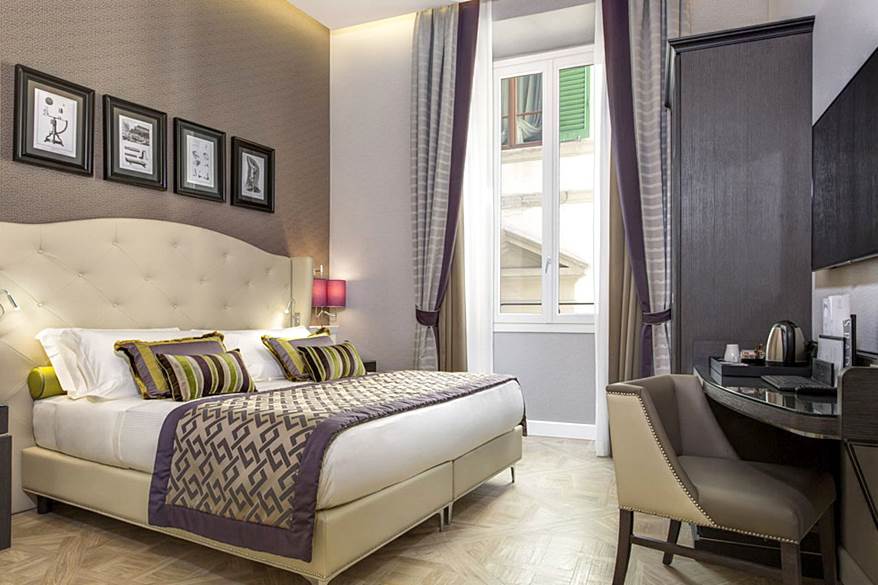 DAY 1
Window Shop: Italian Legacy Designers
If you're fashion-obsessed like me, then you can't visit Florence and not explore the designer shops of the most famous Italian designers. Here you'll find unique pieces that you won't always find in the States, including pieces that walked the runway. It truly is art and I could spend hours window shopping and admiring the craftsmanship.
Horse + Carriage Ride
This was the first time we'd done this but it was so cool. Taking a carriage ride throughout the streets of Florence gave me a new perspective of the city. We took routes less traveled and I was able to take note of what we passed in a different way than I would have if we were on foot. But the coolest part was that these horses commanded the attention of everyone that we passed. We couldn't help but feel like royalty because people would stop what they were doing to wave and take pictures… of the horses of course! LOL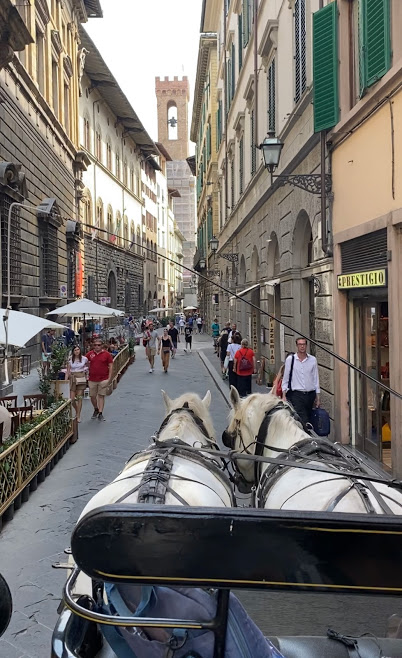 I was really looking forward to this tour with Duccio. As I mentioned, this wasn't my first time in Florence so I couldn't wait to discover things I'd previously overlooked or hadn't come in contact with. Duccio didn't disappoint. He shared tidbits about the city that I'd never even thought of and took us on a walking tour on a road that I'd never wandered and where there weren't many tourists. About an hour into this tour though, I started getting really tired and felt soo worn out. So since I'm pregnant, I decided it would be best for me to bow out. However, Todd + the kids finished and by the end they had nothing but great things to say about what they had seen.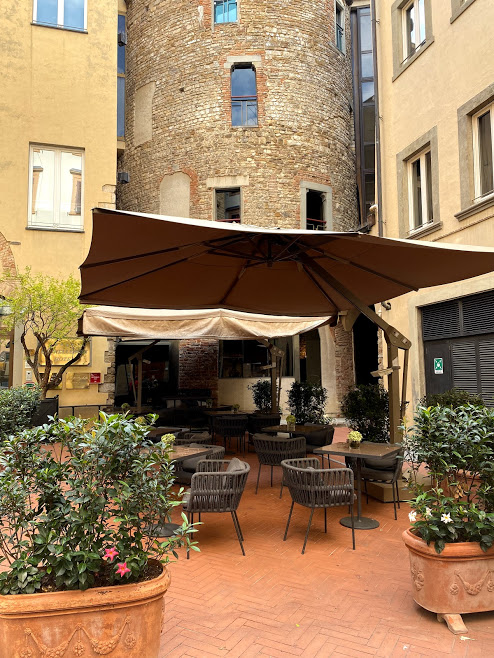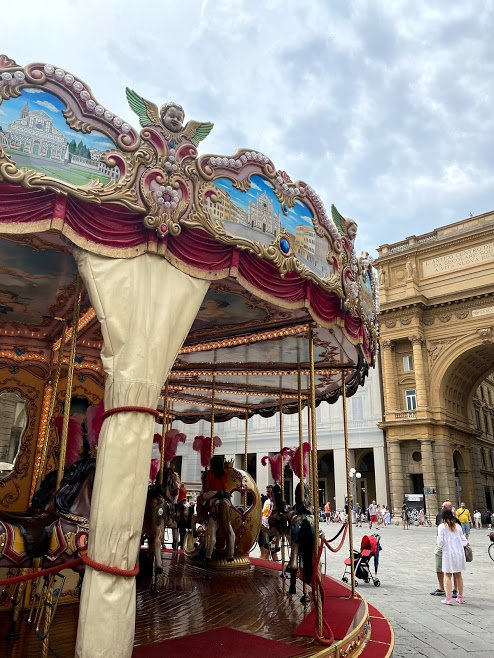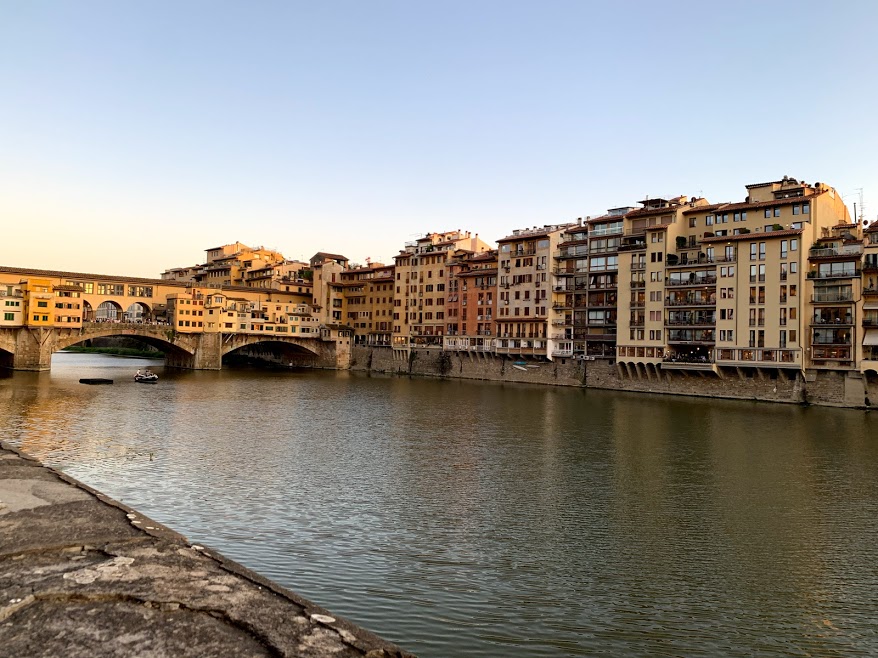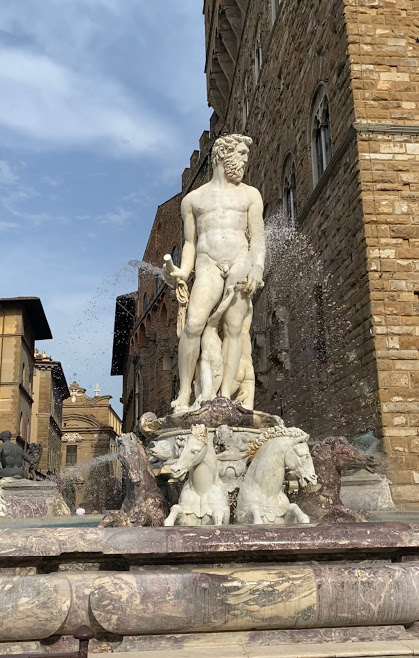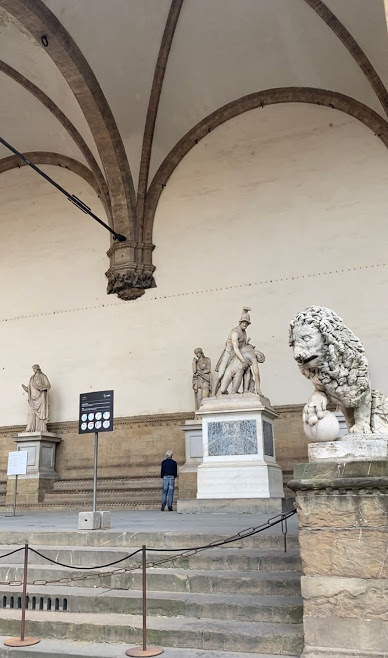 Again, if you are fashion-obsessed like me then you can't visit Florence and not visit Gucci Garden, a museum to commemorate the history of the legendary fashion house. The main level is a boutique with some of their most unique designs, but one of the other floors is an actual museum that showcases pieces from various collections over the last 100 years. It truly puts into perspective how much of fashion is art and is worthy of appreciation…and collecting. 😉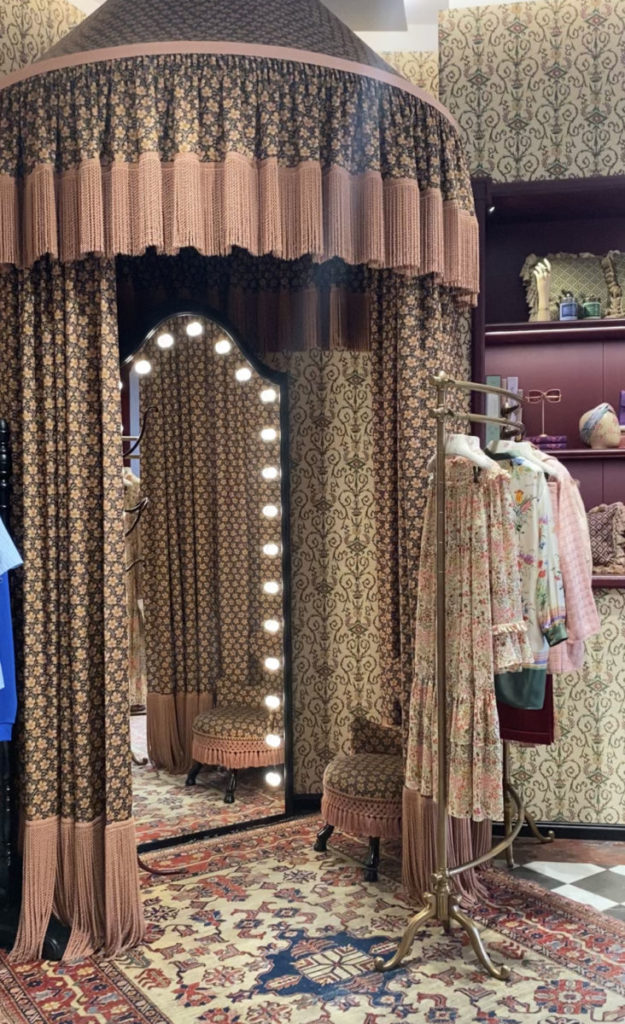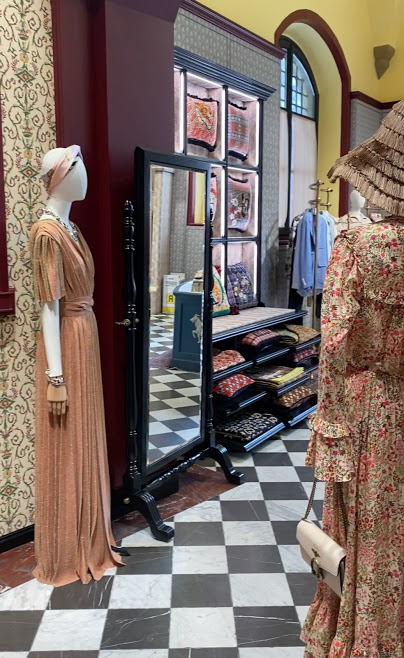 Foot Massage @ Centro Benessere Shu-Xin 
As I mentioned, I was worn out this evening. We'd been walking around for a few days and my feet were hurting and were a little swollen. So I decided I was in desperate need of a foot massage. I went searching online for a no-fuss massage spa that could take me immediately. I ended up here and it was the best decision I had made all day. For one hour, I sat there and allowed a sweet woman to go to town on my feet + shins, taking out all of the knots that had formed. It definitely wasn't the chicest or prettiest spa I'd ever experienced, but it was exactly what I needed that evening.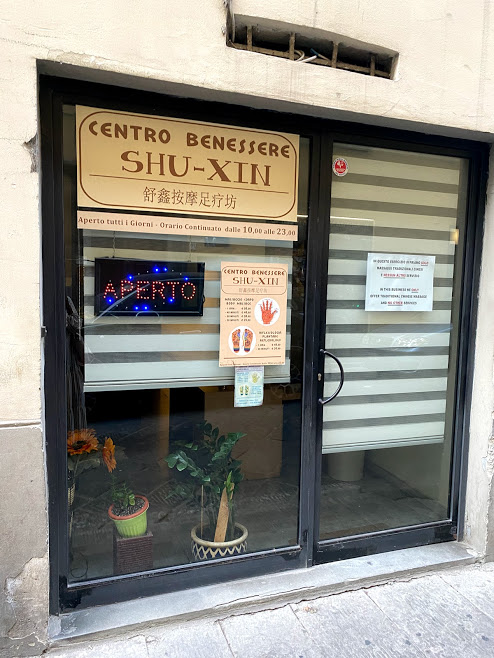 Dinner @ Trattoria Povoledo
Later that night we had the hotel suggest a restaurant for dinner. One in particular came highly recommended, but they weren't able to take our party of six outdoors (and it was wayyy too nice of a night to sit indoors), so we walked the street and stumbled onto Trattoria Povoledo. When we looked it up online they had 7k+ reviews and nearly 5 stars. As soon as we sat down, we understood why. The staff was attentive, the menu was filled with modern, distinctive twists on classic Italian favorites, and the food itself was beyond memorable. My pasta was phenomenal, but the star of the meal was the ribeye that the men ordered. It came out on a sizzling pan and they all marveled at how good it was. We'll definitely eat here again on our next trip!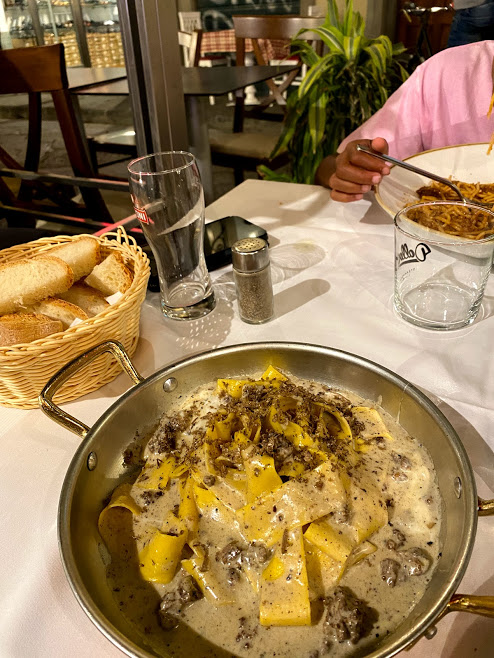 DAY 2:
Morning @ Piazzale Michelangelo
After we grabbed dinner we headed straight to the Piazzale Michelangelo to take in this view. Me, my mother-in-law and the youngest boy took a taxi, but the others rode bikes up to the top to meet us. Seeing the city from this view was breathtaking. You can't help but admire Florence and its beauty from above: the commanding Duomo, the iconic Ponte Vecchio, and the Arno River that flows through the city!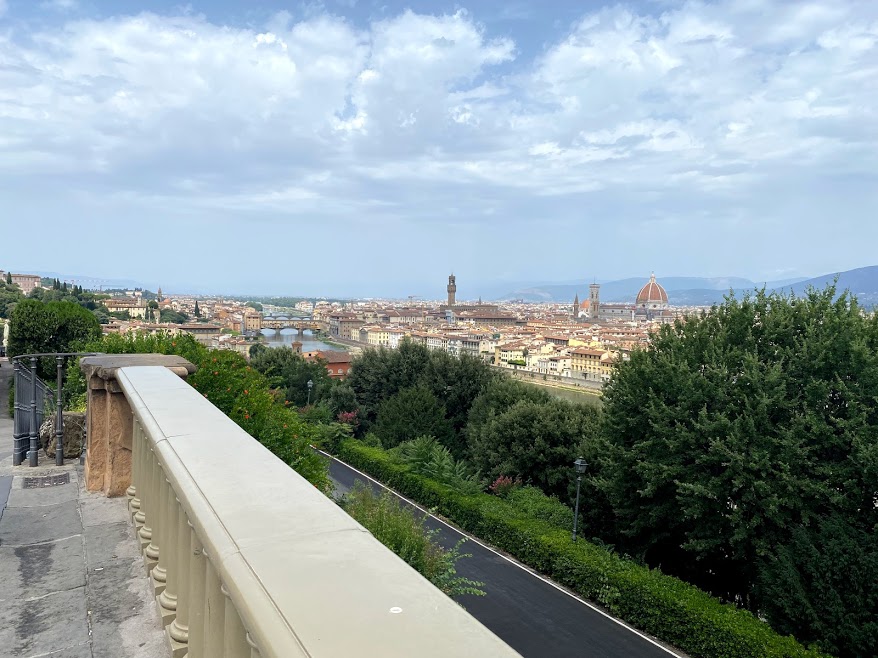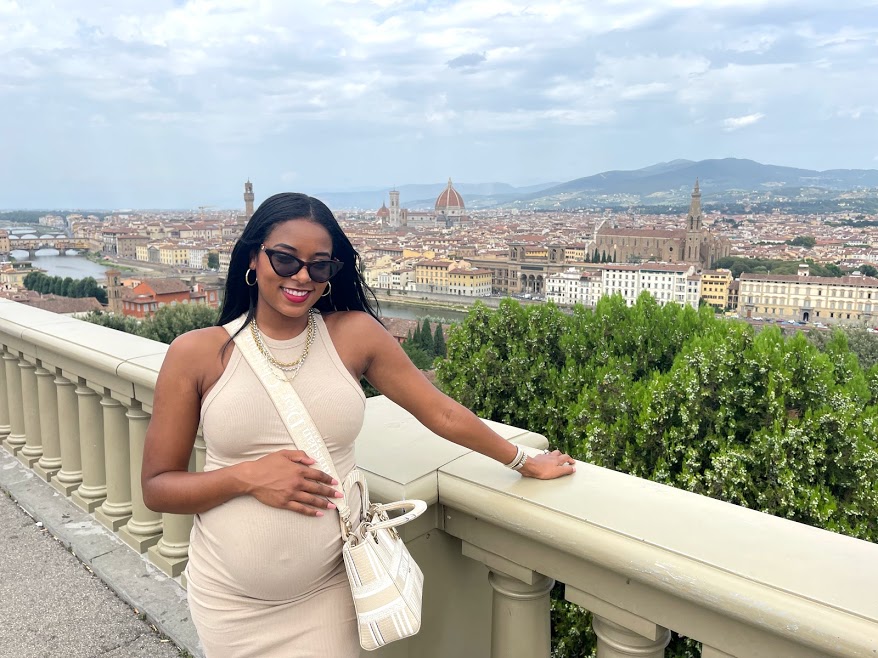 Shop: Il Papiro
I couldn't leave Florence without stopping by the iconic Il Papiro, a stationery store that offers hand-decorated pieces that are influenced by traditional Tuscan techniques. If you're paper obsessed like me then you HAVE to make sure to leave with something from here. I reserve these pieces of ultra-special notes + letters and it always makes me super excited to pull it out. This time I left with "R" stationery that I can wait to use on behalf of husband + me!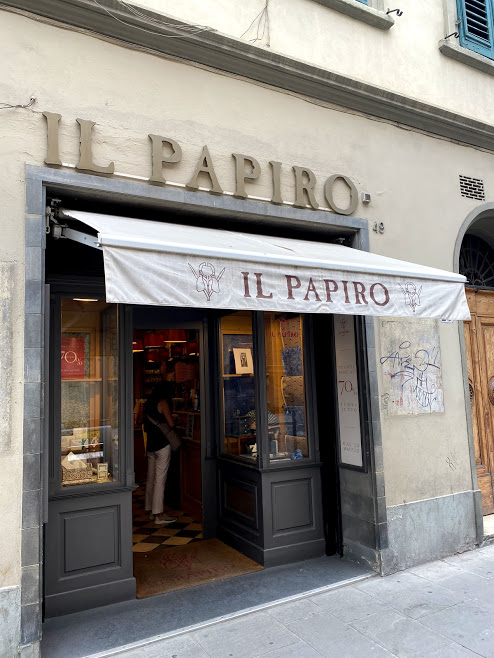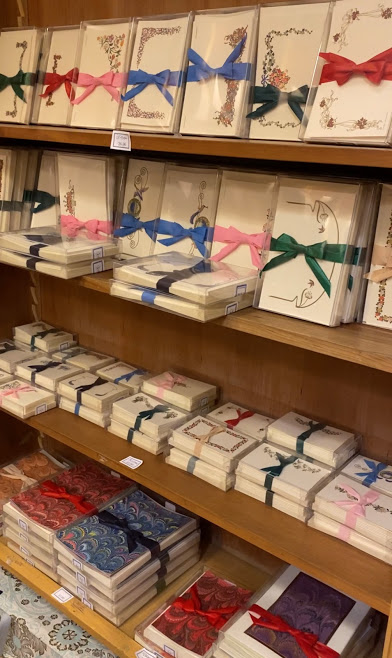 Bus to The Mall Firenze 
Though we didn't have much time in Florence, we still made a point to take the bus out to Tuscany so we could explore The Mall Firenze, an outlet made up of almost every designer you could think of. They have great deals that are hard to pass up on last season's pieces. You get the thrill of thrifting (that feeling of stumbling across something you could have never expected), but the joy of luxury! One of the best kept secrets in all of Florence, FOR SURE!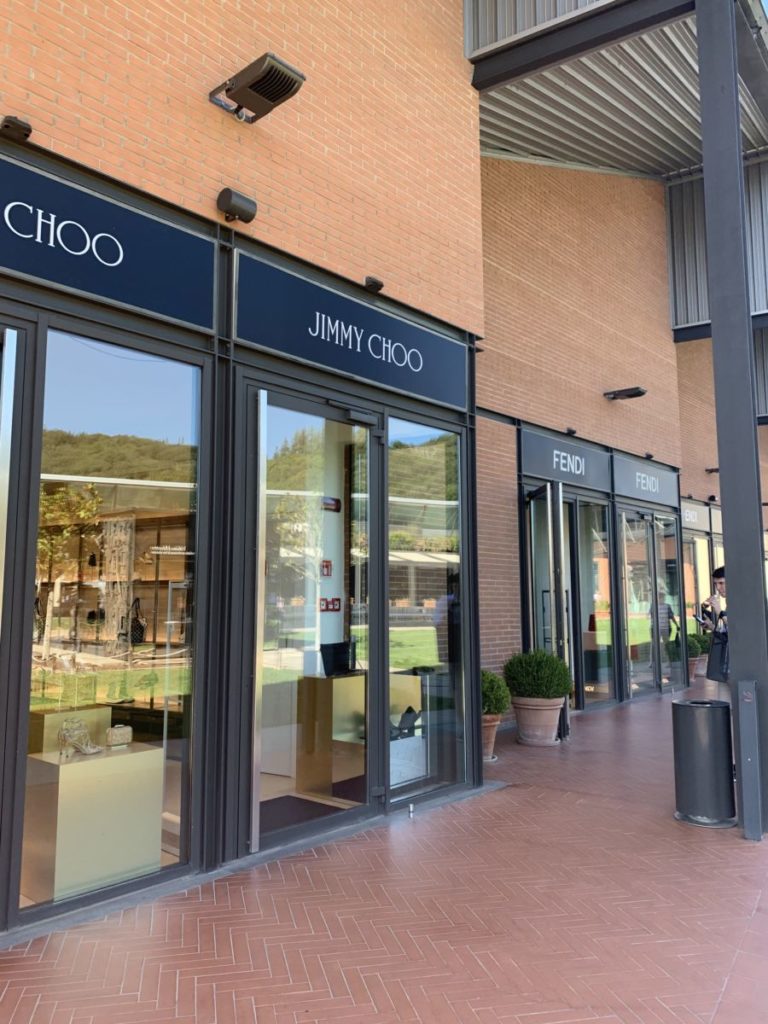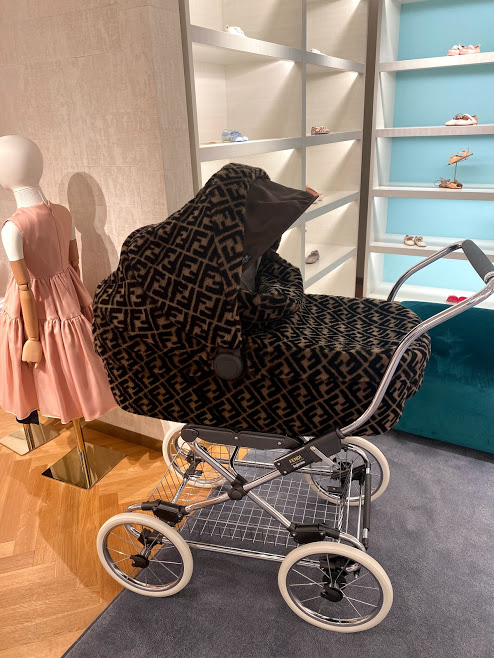 After the outlets, we headed farther north into Tuscany to take an authentic Italian pizza-making class with a chef whose restaurant is in Florence. It lives on a mountain and has amazing views, but also a traditional pizza oven that belonged to his grandfather. He taught us how to do it all from scratch: make pizza dough, make pizza sauce, grate cheese and then add toppings. The kids really enjoyed it, but so did the adults! It was a uncommon experience that I know we'll all remember forever!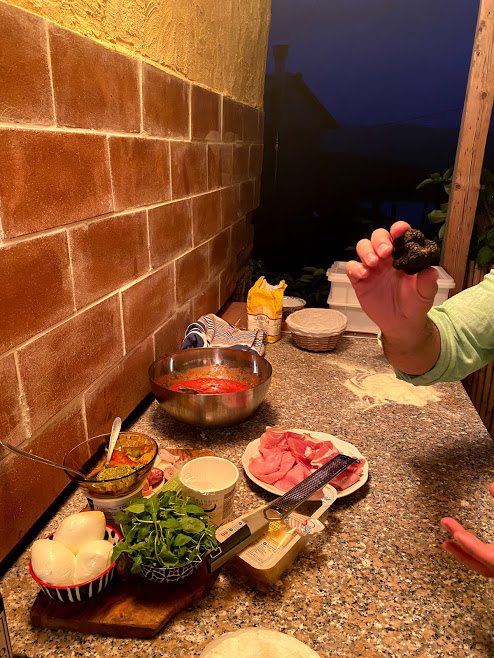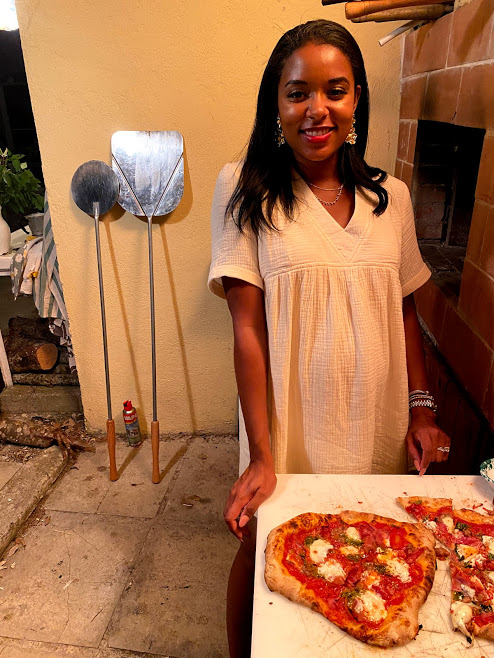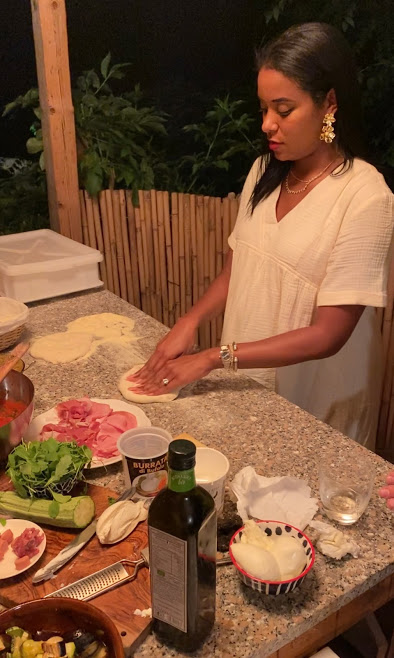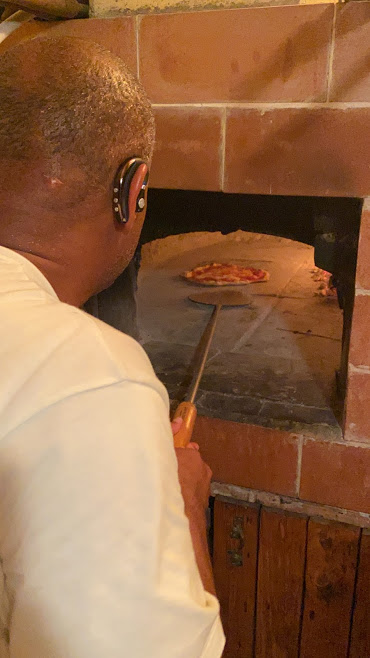 Have you visited Florence? What are some of your musts while in town? Let us know in the comments below.