At this point it should be of no shock when anything is cancelled in 2020. And yet, when I received the call from my mom that my grandma didn't think we should "all do Thanksgiving this year" my heart broke. Sure, I know why we shouldn't all meet up, and if I'm being completely rational, it really is the safest option. But that didn't take the sting of having to cancel Thanksgiving with my family away at all. This one hurts, but I have to look forward to the ultimate goal.. to ensure we all have many, many more holidays together. So I've accepted it for what it is..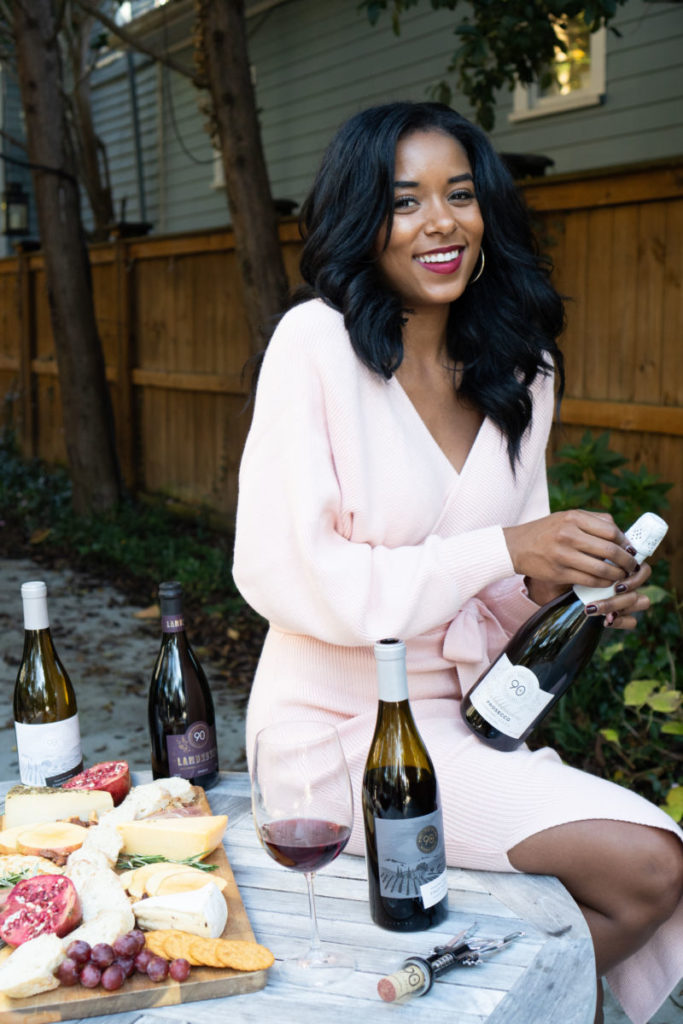 But that feeling of being thankful for + around loved ones doesn't have to be cancelled. That traditional feeling of generations of family member in one room may have to be skipped this year, but each of us have a close-knit of friends that we've trusted in our bubble to help get us through solidarity. So for that, Friendsgiving doesn't have to be cancelled! Call that small group and host your very own Friendsgiving (outdoors if at all possible)!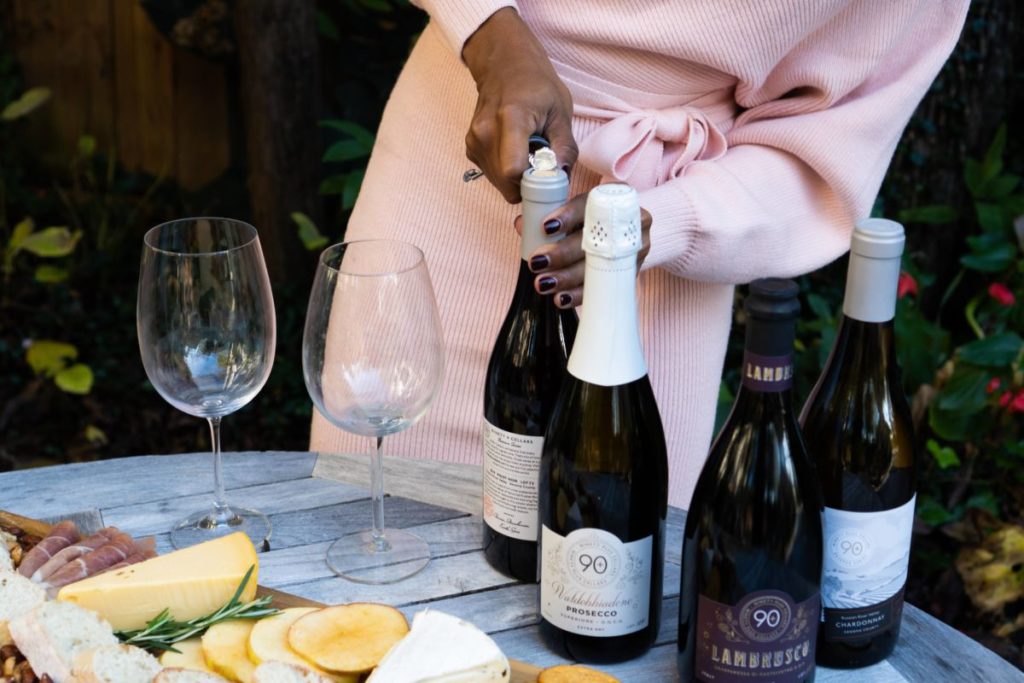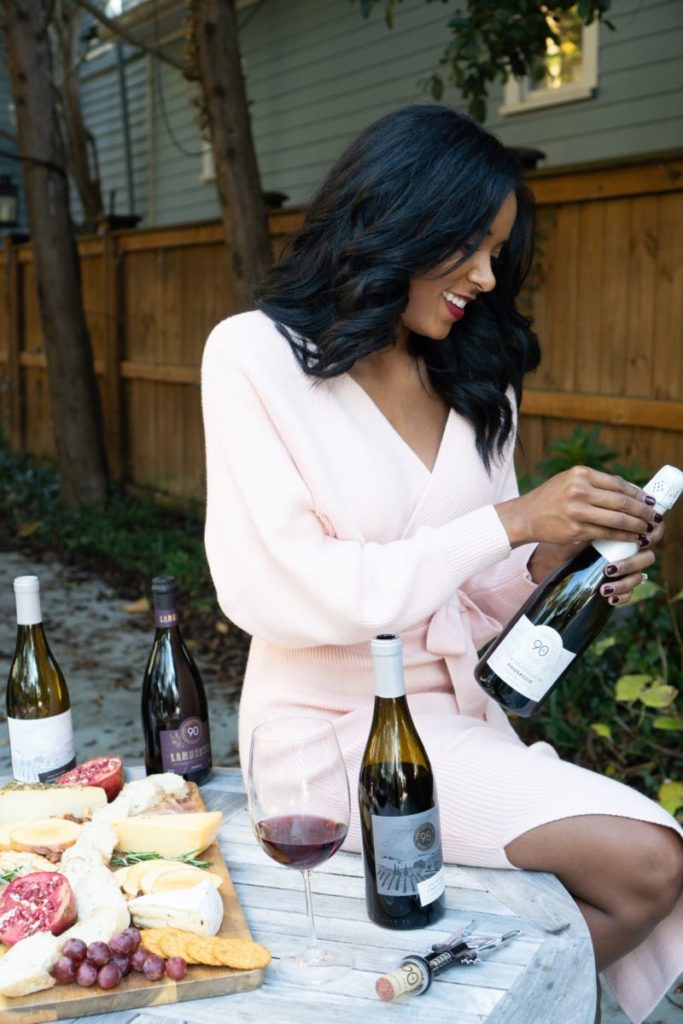 One of the easiest gatherings to throw together for a small group of people is a wine tasting. Thanks to 90+ Cellars, you can do that from the comfort of your own home without having to dip into your holiday gift budget. 90+ is a wine retailer that private labels award-winning blends from wineries + vineyards from all over the world! The best part is they offer these bottles for much less that the original producer (often for less than $20)!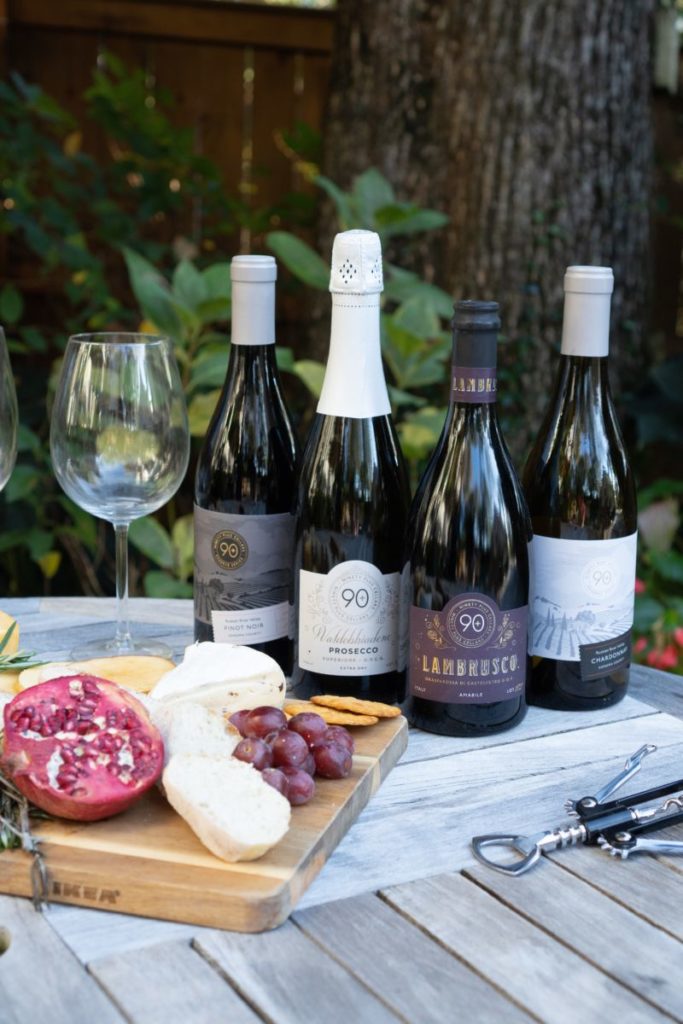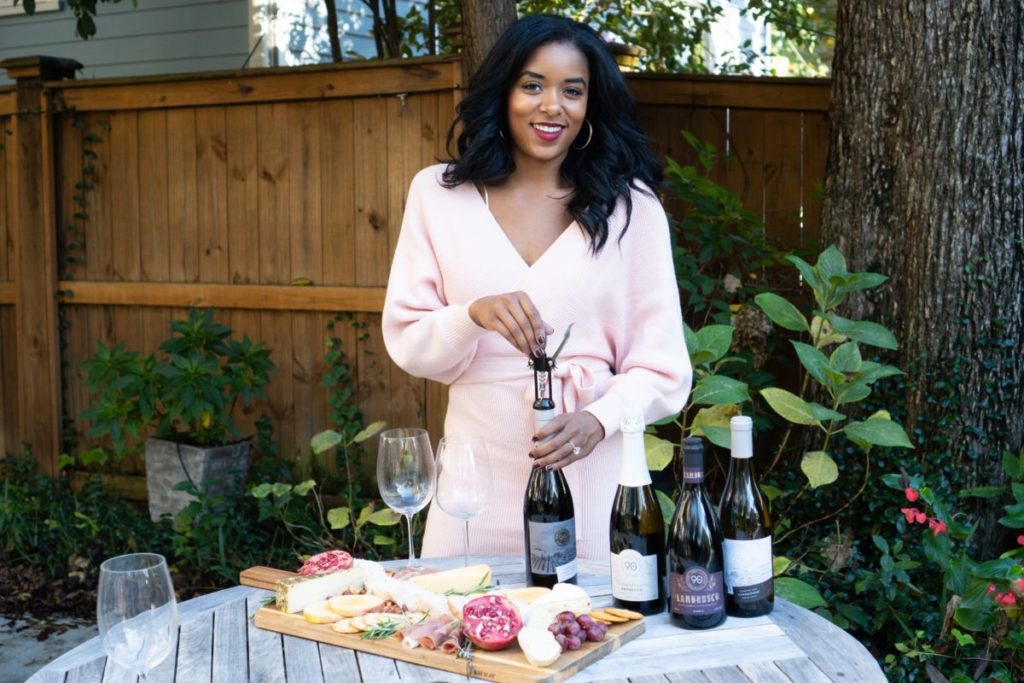 The coolest thing about wine is that every single decision made during its production: geographical location, color of grape, even the wood the storage barrels are made of determines the taste. There are literally thousands of blend options that fall under a few different varietal types. Each wine usually comes with a description that sounds more like a pie than anything else. It helps you imagine how good a bottle is, but the only way to find out if you like it is to try it! And that's why I love wine tastings. There you're introduced to a bottle of a blend that you may not have ordered on your own, and it just may become your new favorite!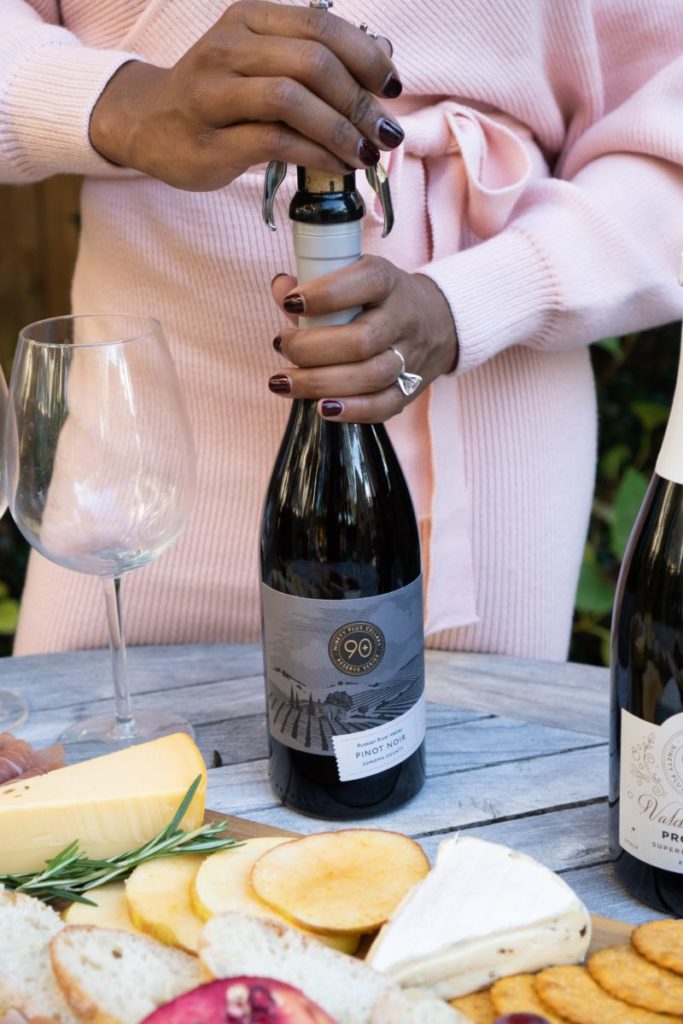 Your at-home wine tasting could do just that– introduce your friends to their new favorite wine! Because 90+ Cellars selects the best blends from each varietal, you can ensure that every bottle you order will be a crowd pleaser. Read below for the bottles I used to cover each varietal for a complete experience.
4 Bottles for an At-Home Wine Tasting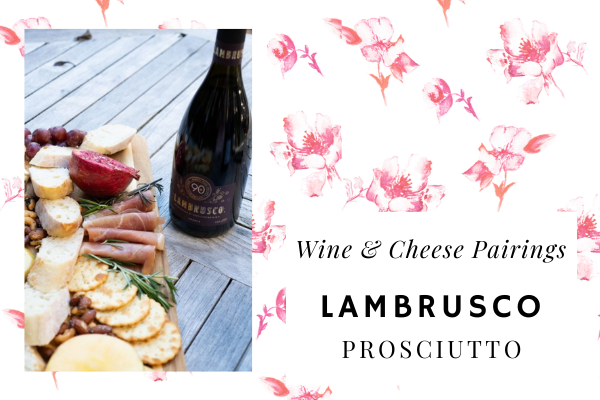 #1 Lambrusco // Made in Italy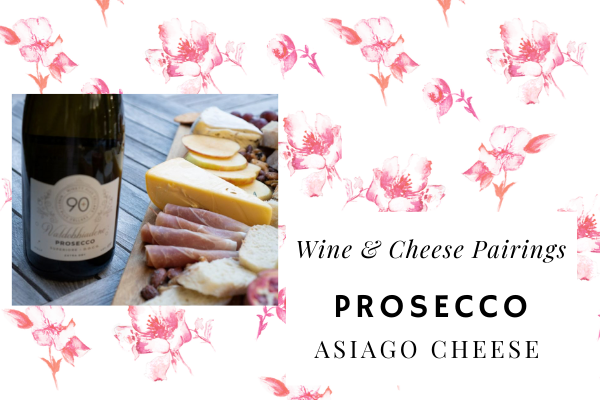 #2 Prosecco // Made in Italy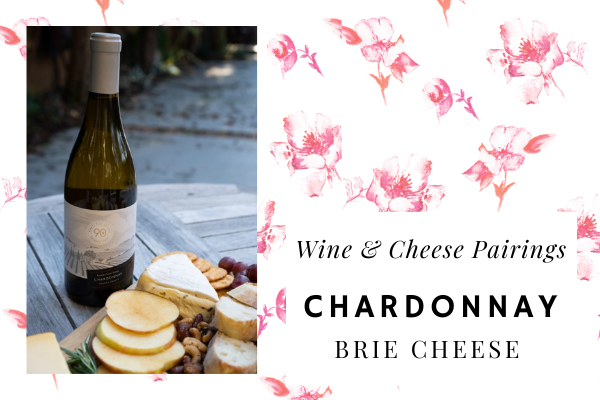 #3 Chardonnay // Russian River Valley, California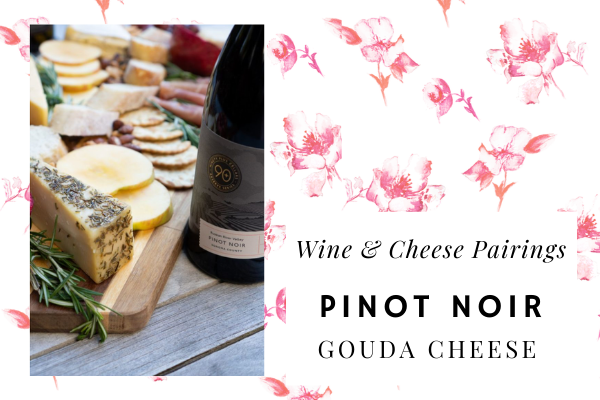 #4 Pinot Noir // Russian River Valley, Sonoma County, CA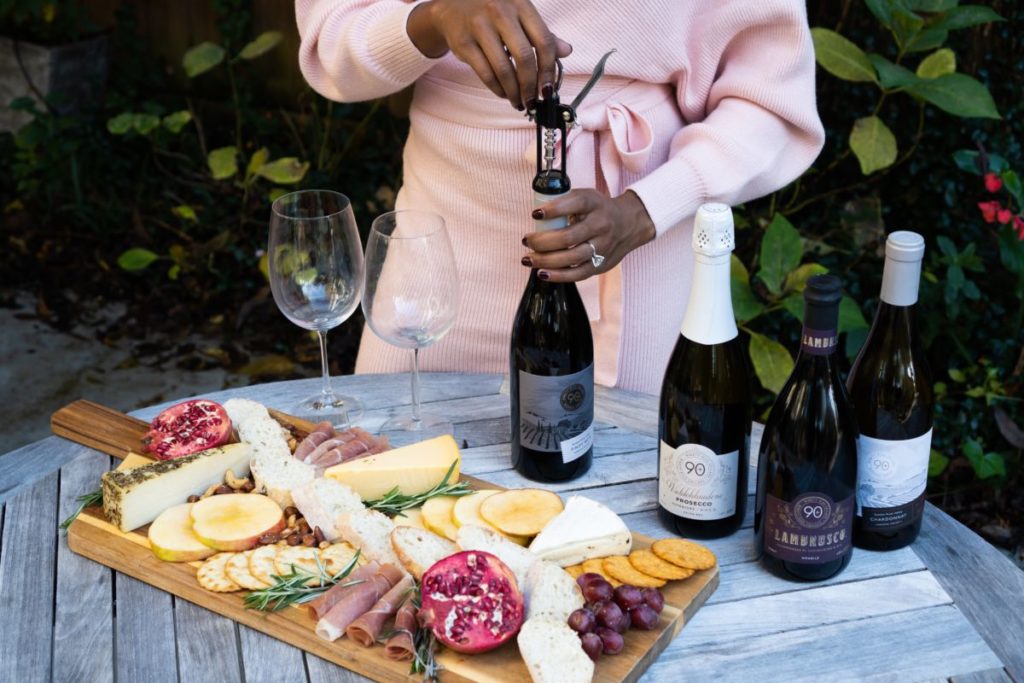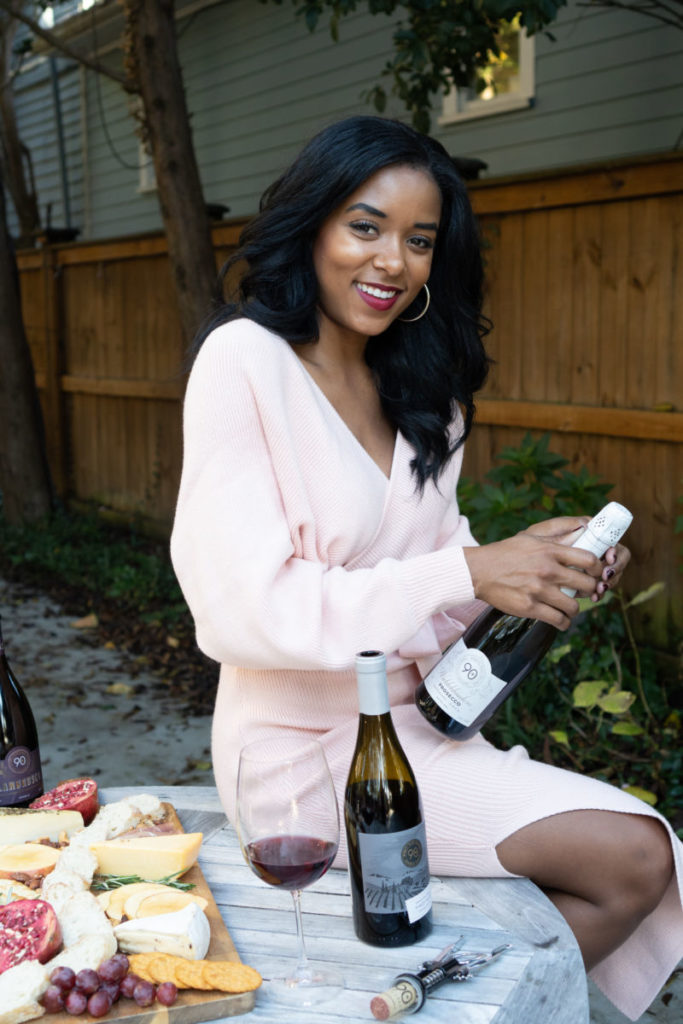 But let's be honest, a wine tasting isn't just about wine! It's about its pairings + what enhances each sip. That's why the cheeseboard is such a fan favorite.
There are two secrets to a good cheese board: variety + presentation!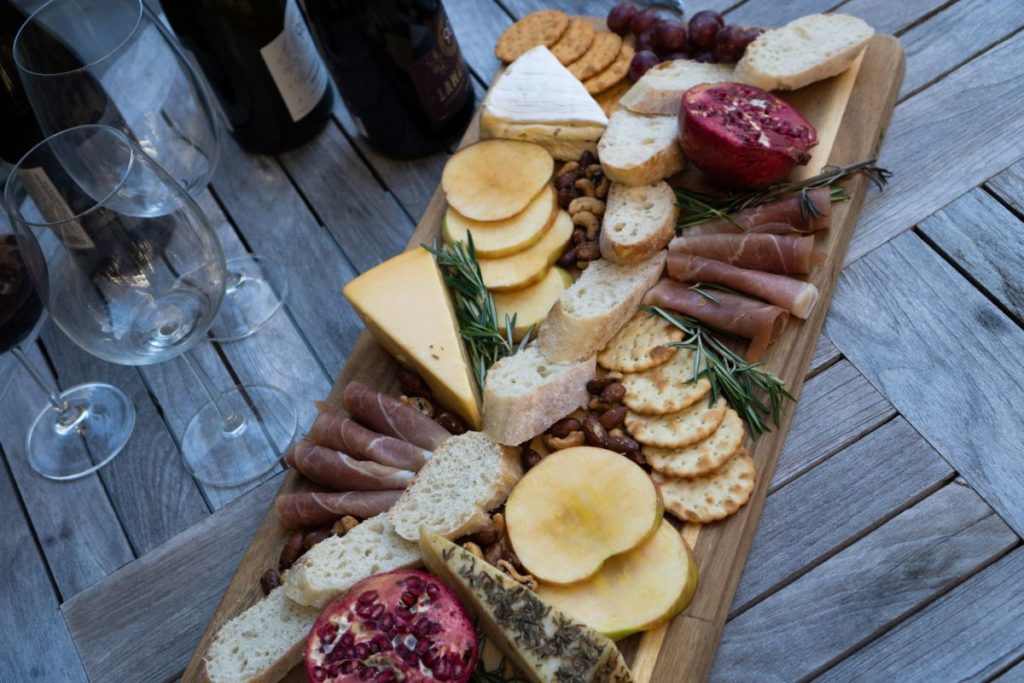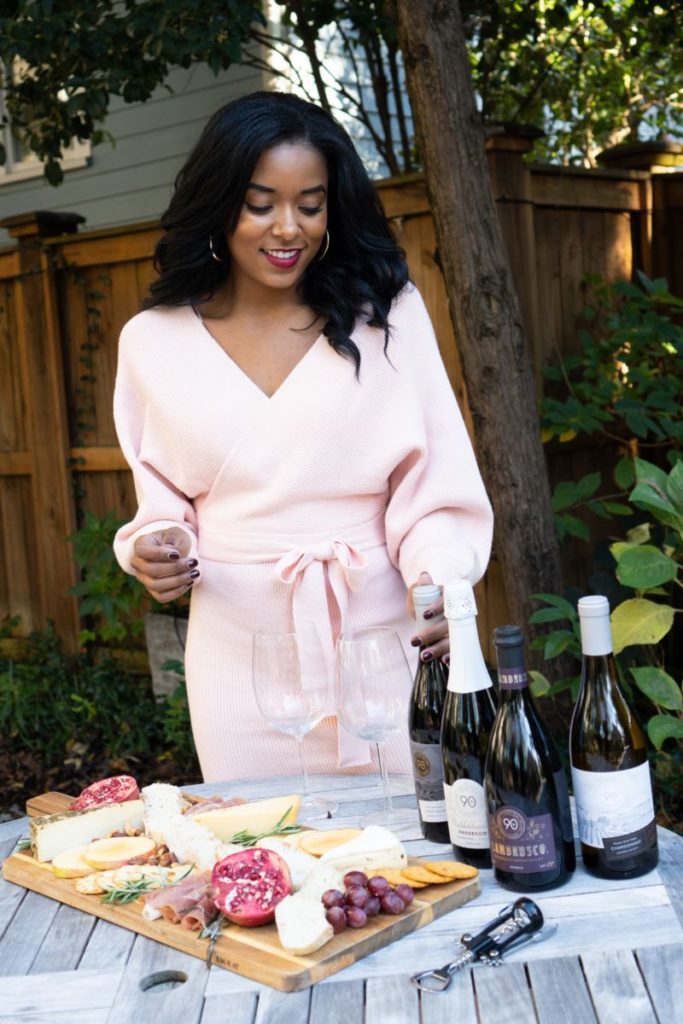 Variety– Your goal should always be to make your guests happy, but don't forget everyone has a different preference!! Give your guests options– and lots of them. Think sweet vs. salty! Make sure you have cheeses+ charcutterie that fall on different sides of the spectrum. Then, include both fruits + veggies! Choose a gourmet jam for those with a sweet tooth, and some nuts for those who don't. Lastly, add baguettes and a variety of cracker flavors (extra points for different shapes) as the finishing touch! Note: choose seasonal ingredients to truly celebrate the occasion; the more color you include, the prettier things look!
Presentation– Everyone loves a cheese board because a good one is beautiful! Start by finding a quality cheese board, large enough for something special and then build the puzzle. Start with what you have most of (bread, fruit, veggies, etc.) and create a "river" down the center! Then, space your cheeses evenly around the river. Next, roll your charcutterie and create small groups opposite of the cheeses. Then, add your fruits + veggies in small groups around the cheese. Place bread + crackers, then use nuts to fill in the empty spaces! Finally add a little greenery for decoration. And voila!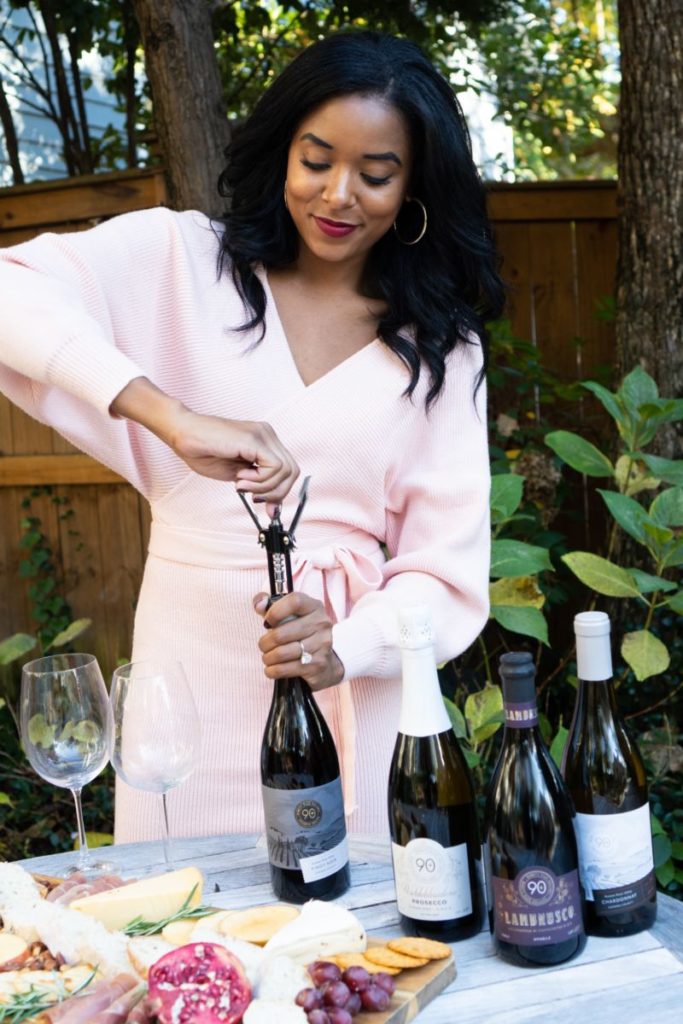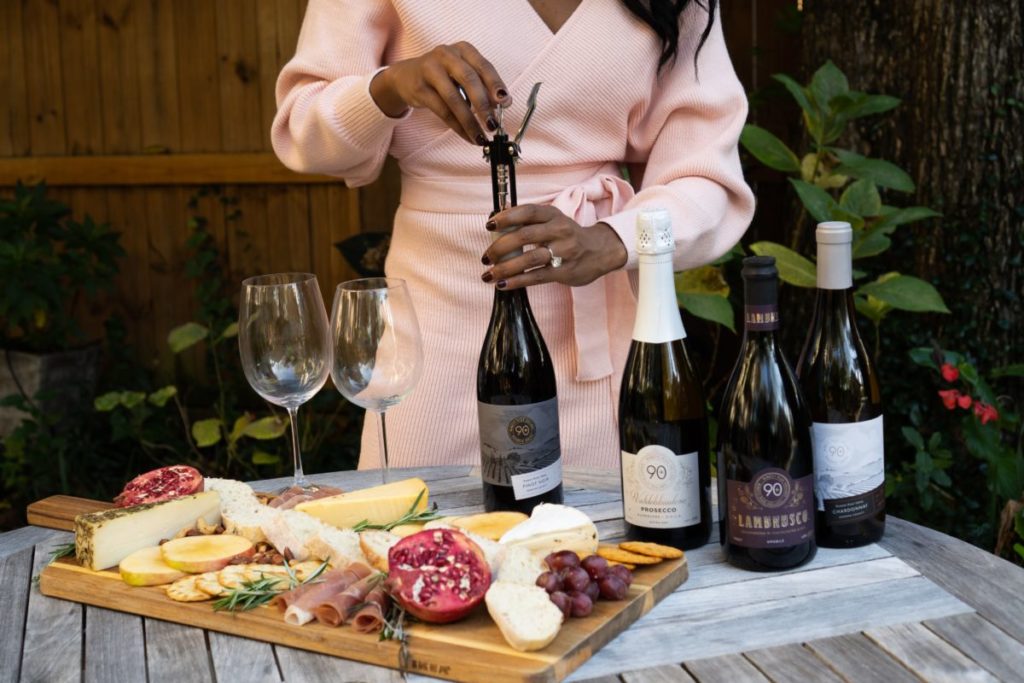 Find 10 other bottles I'd recommend from 90+ Cellars here!
*This post was sponsored by 90+ Cellars, but all thoughts are my own!*