I love Thanksgiving! But what's not to love? Everyone in your family gathering around a beautifully set table while enjoying dishes + recipes that have been passed down for generations.
Still sad that this year is going to look completely different, but we've decided to try something new to add a little excitement to the day. After we have dinner, outdoors at our favorite local restaurant, we're going to all come back home + have a dessert party.
There will be cake, cookies, speciality drinks…and pie– because is it even Thanksgiving without homemade pie?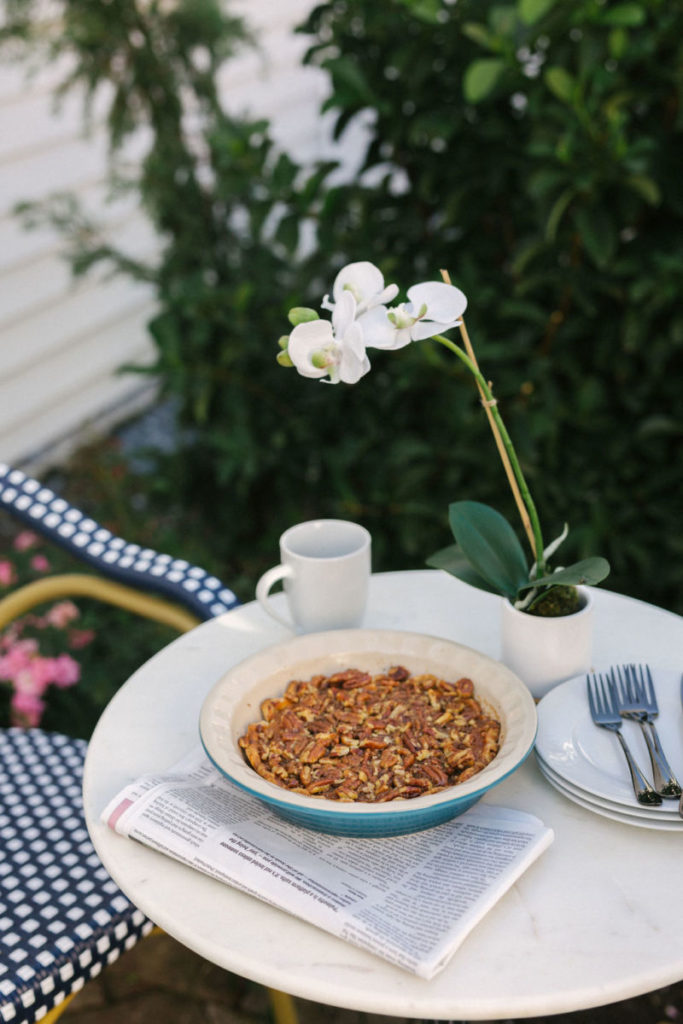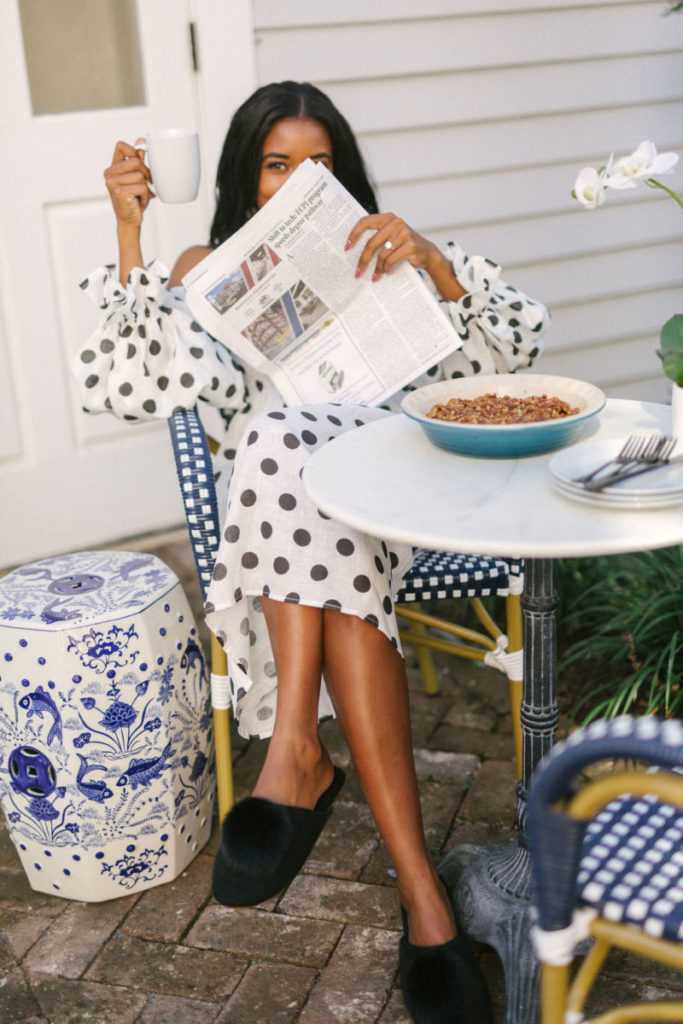 I've only been baking homemade pies for a little over a year now, but it's something I get sooo gratification from. Yes, it's a challenge, but it's also so rewarding when you watch every enjoy something you put soo much effort into.
Most people stay clear of pies because they've been told how hard they are. And while there's nothing easy about pie, I do have a secret weapon: Southern Baked Pie mix! Amanda Wilbanks, the lovely lady behind SBP, has come up with a fool-proof mix that literally anyone can do. But if this year you just don't have the time to bake an entire pie, she also has a selection of pies that she'll ship straight to your home (and trust me they're just as good as any homemade pie)!
But if, like me, you enjoy baking then here's the Sweet Potato Pie I'll be making for my family this week. I tried it a few weeks ago and everyone LOVED it!
Pro tip: provide guests with some ice cream to turn the dish into pie a la mode!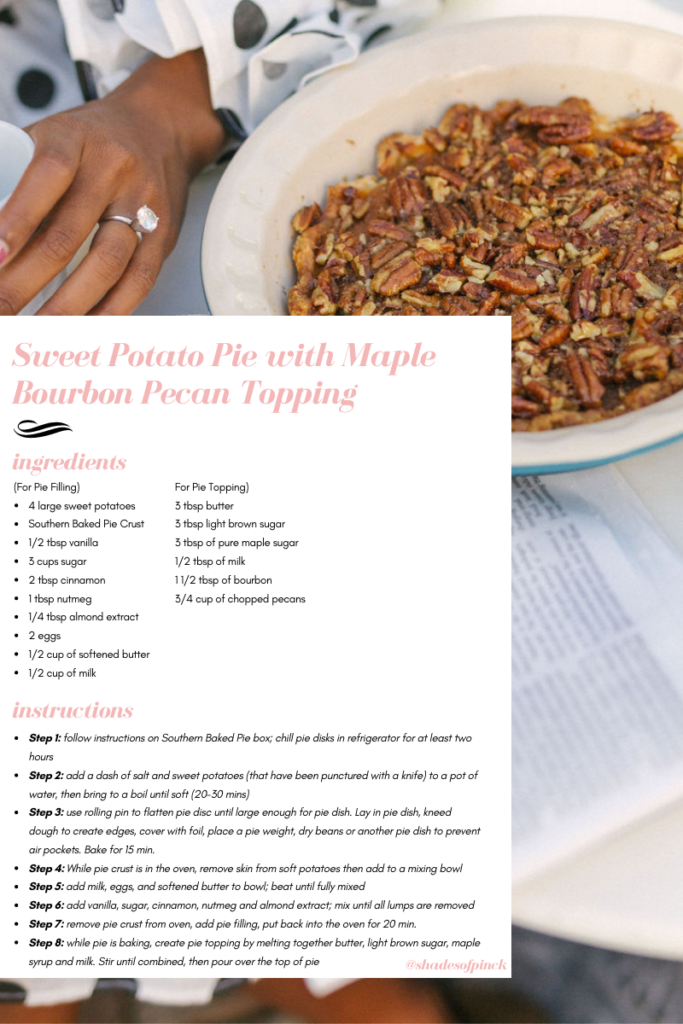 If you do end up using this recipe, I'd love to see your finished product. Tag me on IG @shadesofpinck!
Photos: Anne Rhett Photography