This week, I co-hosted a pop-up at Hotel Trundle (one of my favorite spots in all of Colatown) with Charleston-based Norton and Hodges, a luxury accessories brand that's handcrafted in and inspired by Africa.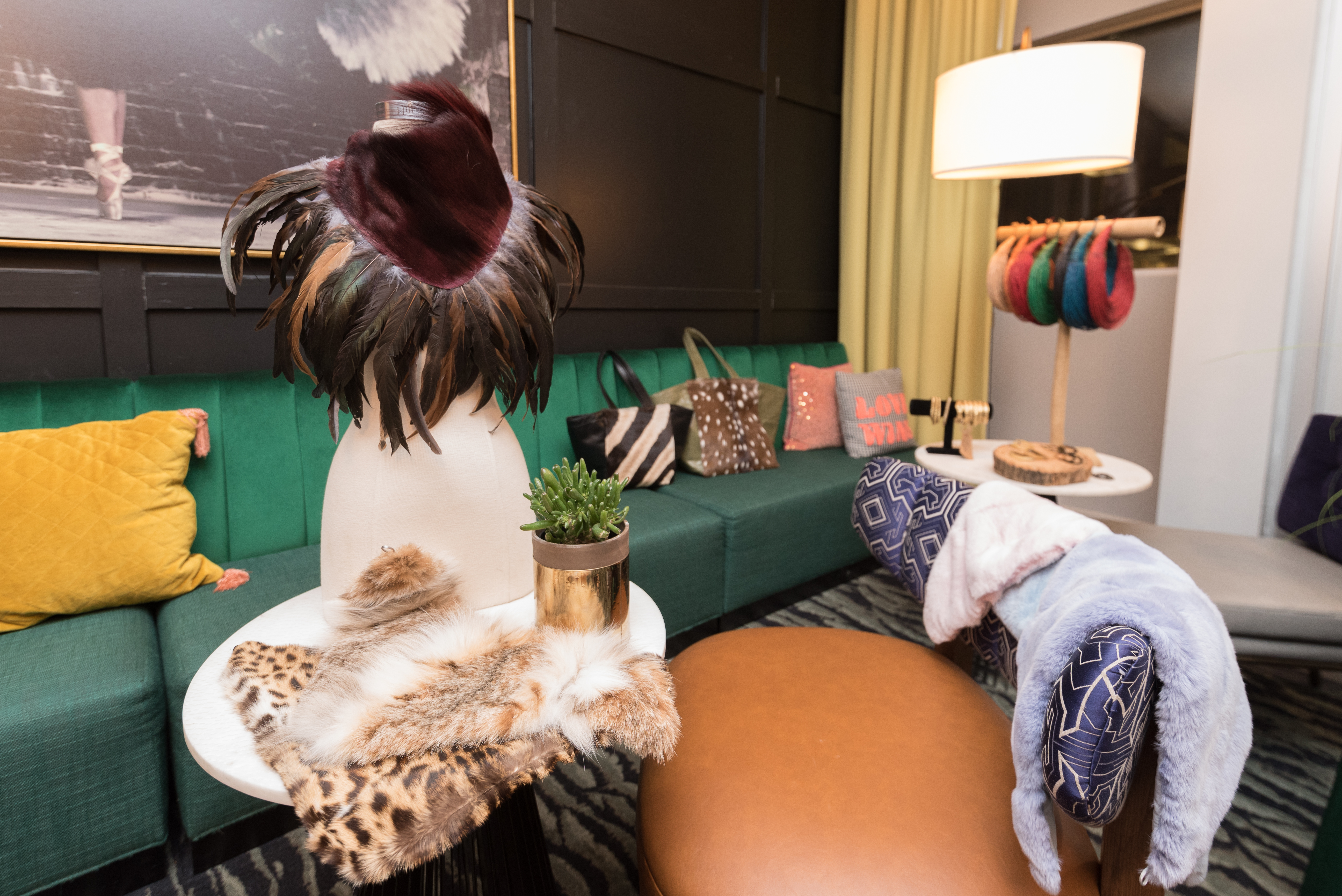 I met the owner, Suzette, like I do with most other small brands– on Instagram! She invited me to her studio above Broad Street and when I arrived we instantly hit it off. We shared our love for African safaris with one another then she showcased pieces from her latest collection and I sat while marveled at every single thing. And I just about died when she pulled out her line of hats! (Stay tuned for a fun project launching in 2020, wink wink).
During one of our first conversations we discussed how we HAD to get Norton and Hodges to Columbia. I knew the women here would not only love the handcrafted pieces, they'd appreciate them. And thus, we decided she'd pop-up in town for one night only in honor of last minute holiday shopping!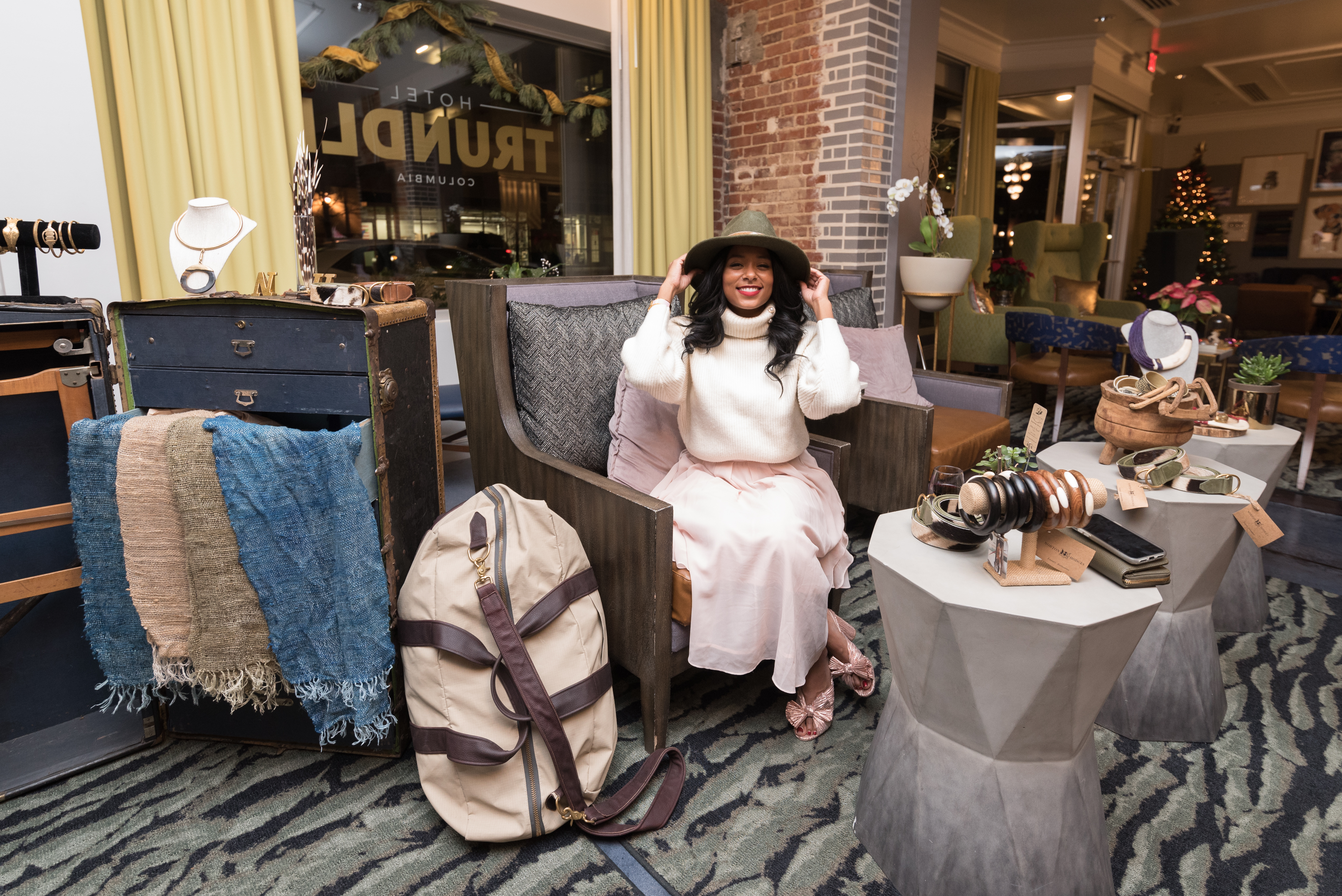 Once we locked in the location and the date, the most important thing we needed to do was send invitations to a list of Colatown's finest women! As always, I created the invites on paperlesspost.com. Not only do they have they chicest layouts and designs, Paperless Post makes it incredibly easy to keep track of who has and has not received the invite, and who can and cannot come!
Because  SHOP Shades of Pinck had just launched, we decided to feature a few of my pieces on display! I figured the invite was the perfect place to make that announcement so I used my favorite design from the collection as the focal image!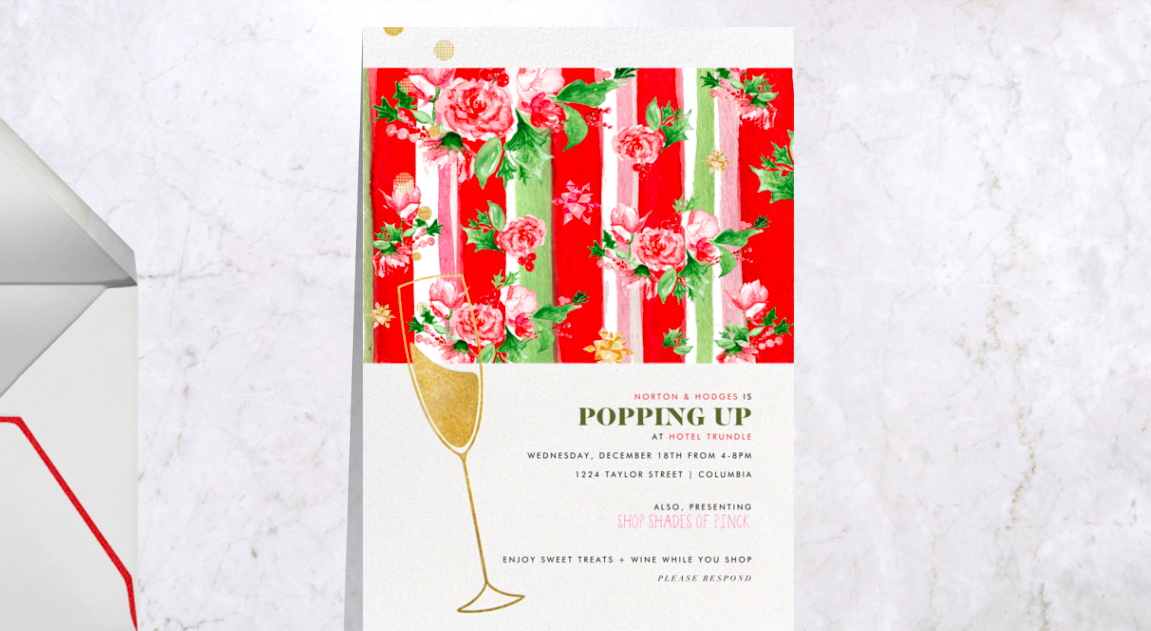 That evening, women of all ages dropped by and were amazed at all of the Norton and Hodges pieces scattered about the Hotel Trundle lobby. There were necklaces made of straw, scarves made of cashmere and feathers, collars made of exotic birds, and so much more! Everything poured out of vintage trunks that any self-respecting fashionista would bring back treasures from Africa. And to top everything off, my tablecloth and other linens presented sweet treats from Charleston to all the guests. It was a lovely evening for stress-free holiday shopping!
If you're looking for unique luxury accessories for you or someone you love I highly suggest discovering all that Norton and Hodges has to offer.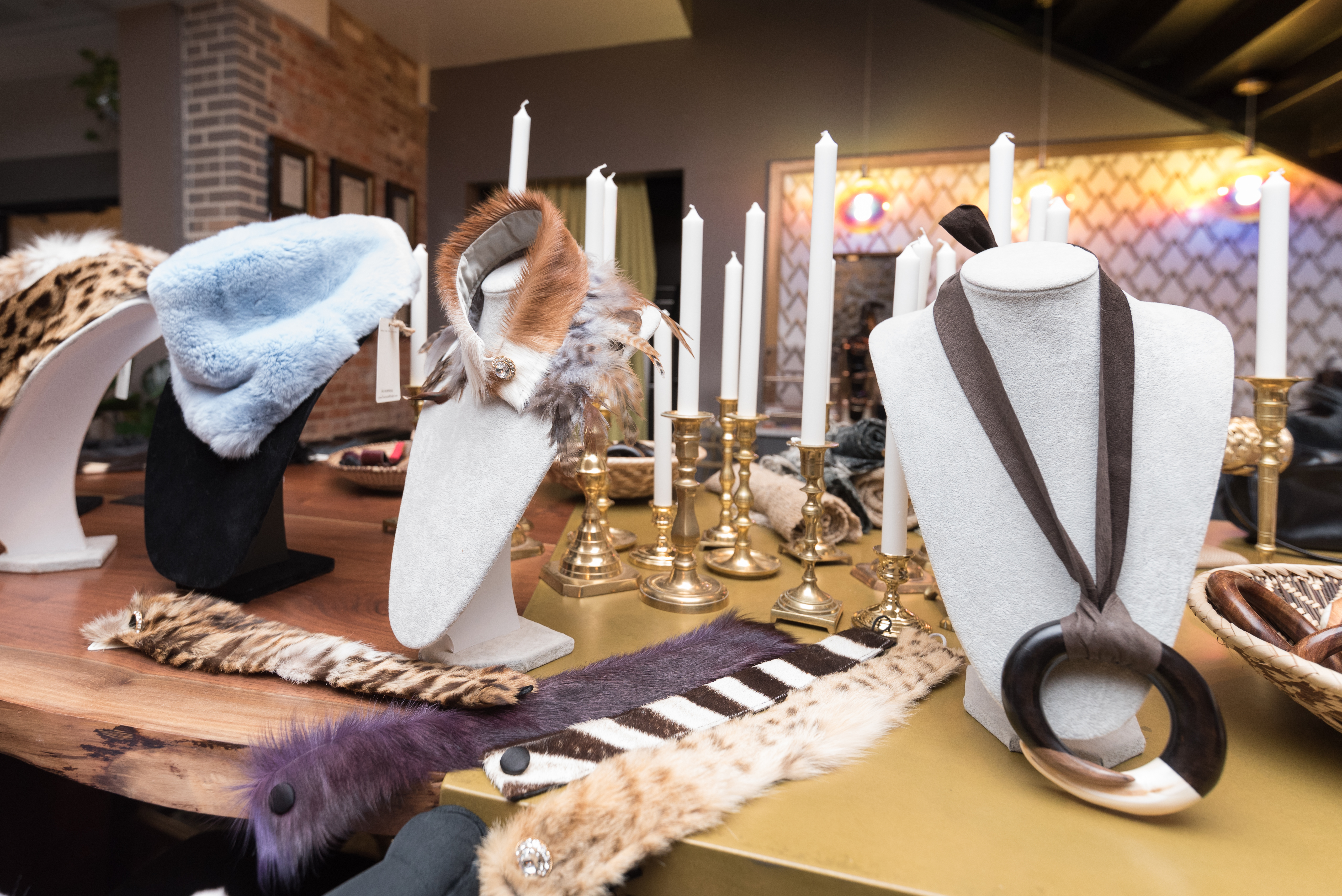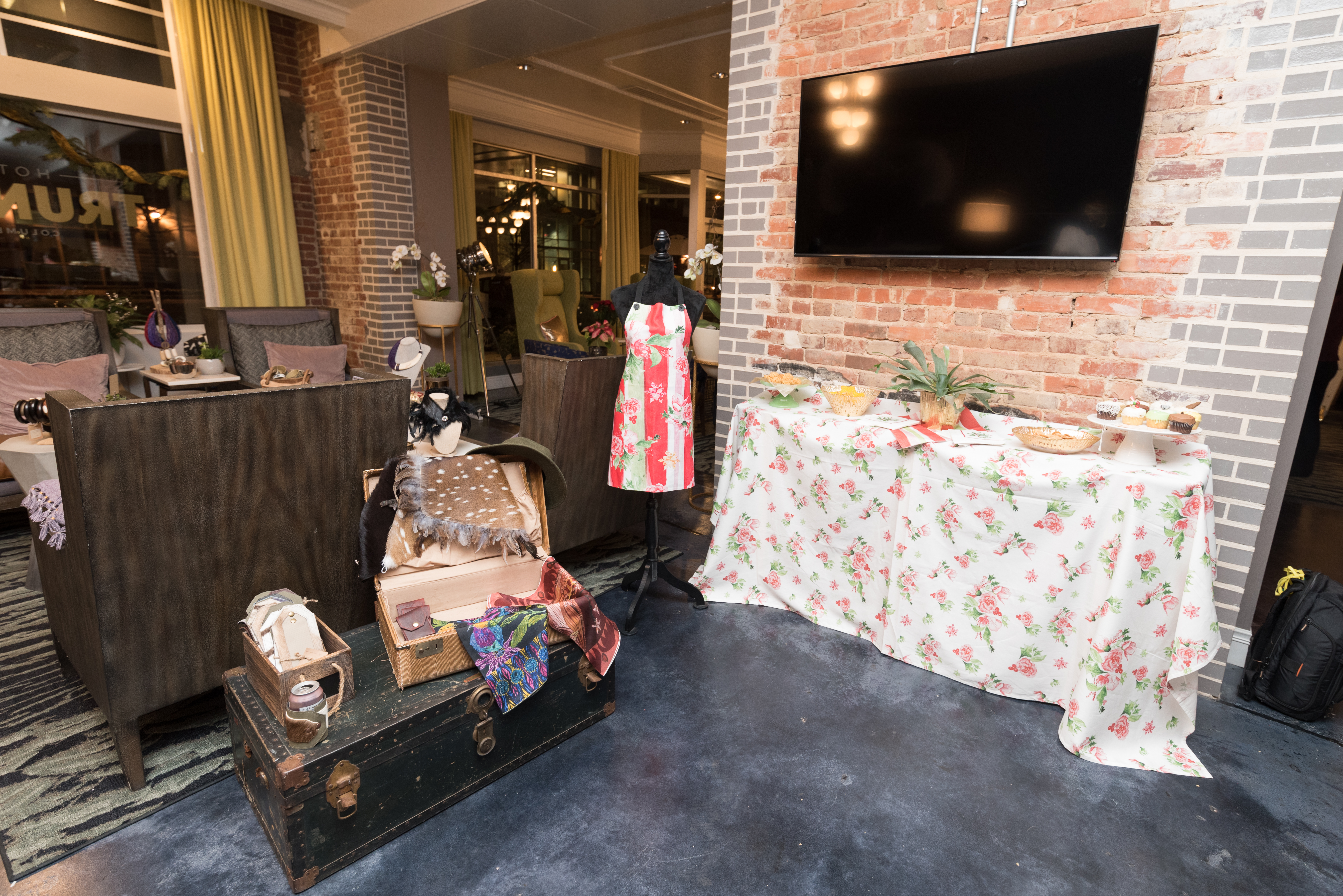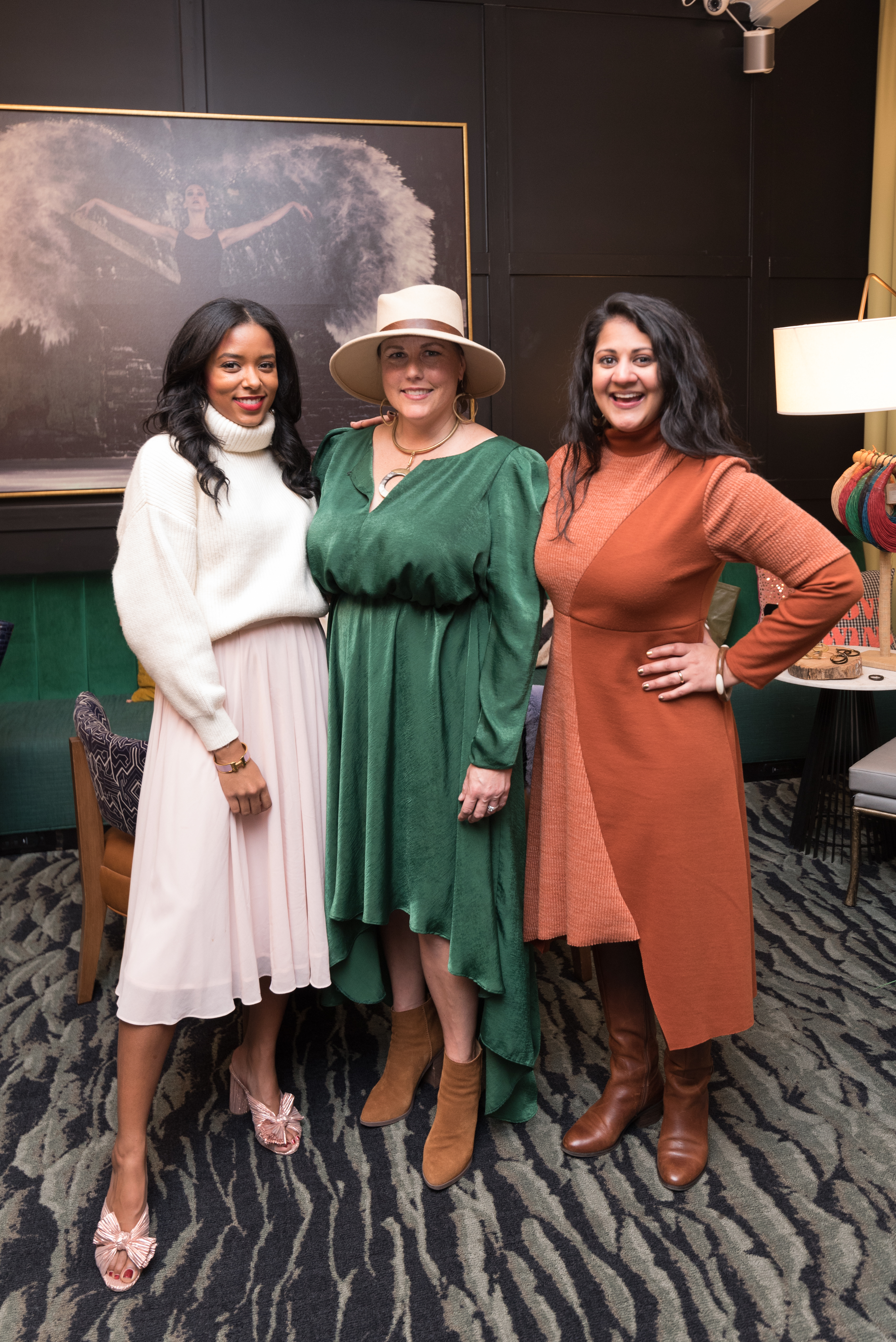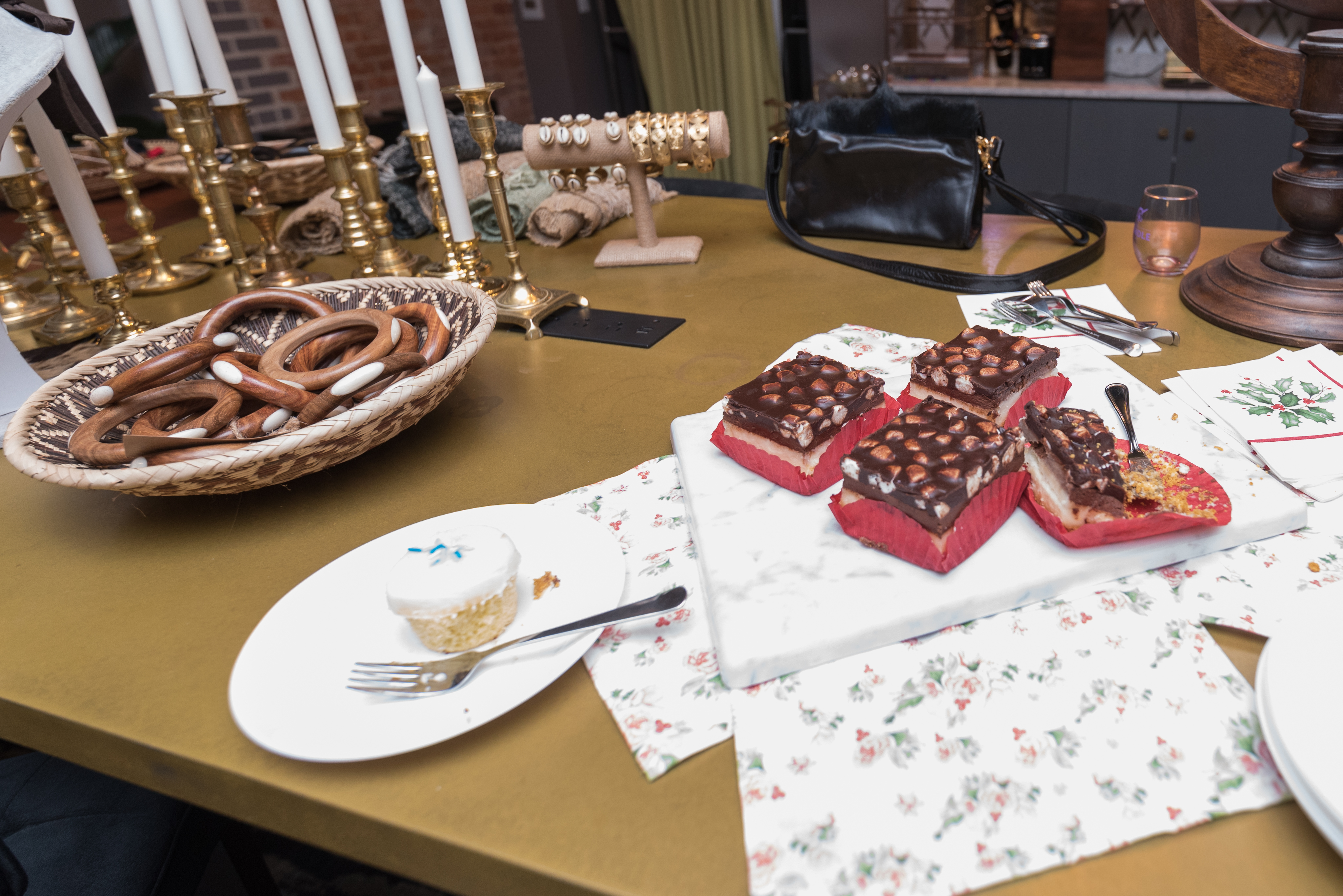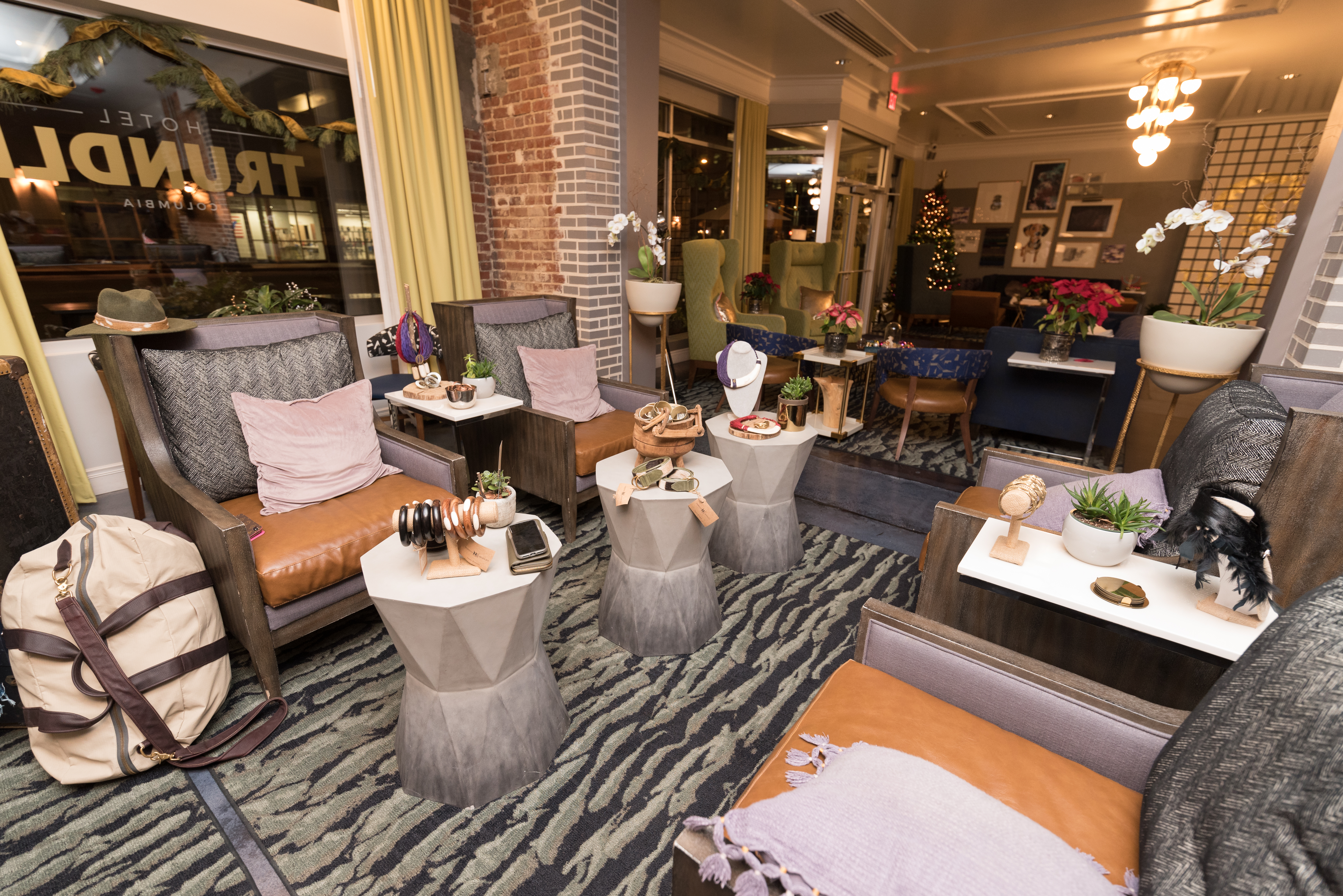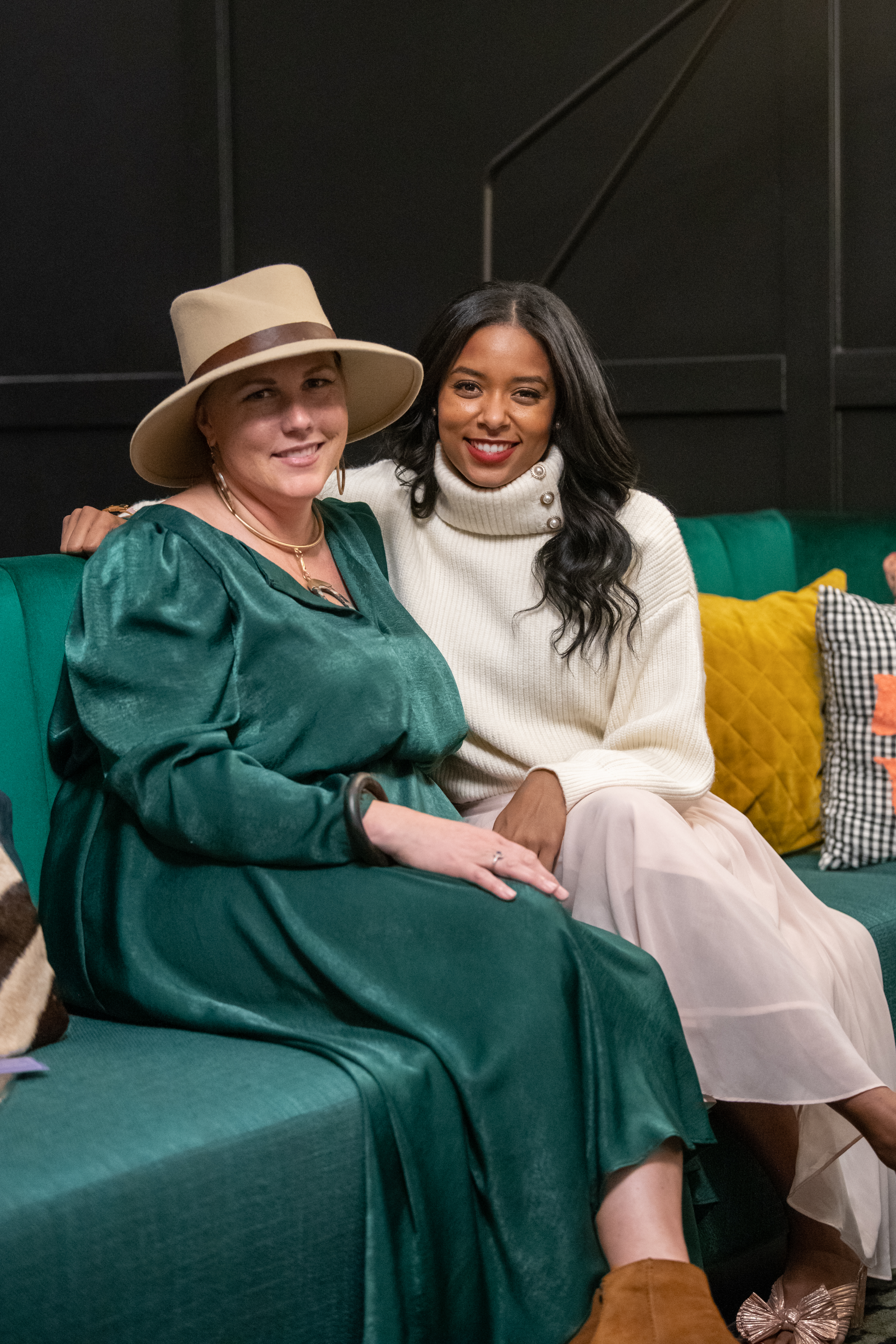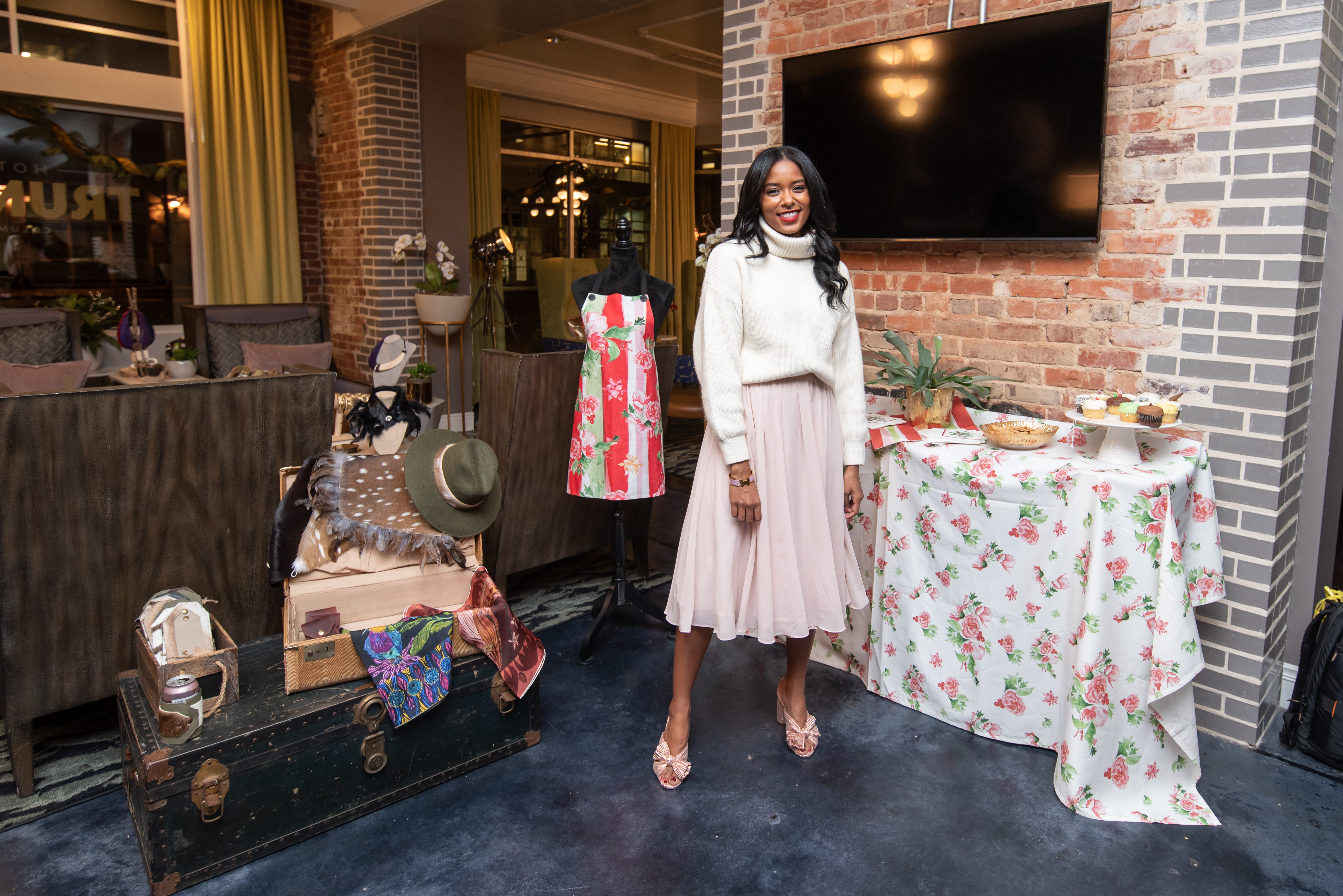 This post was sponsored by Paperless Post // Photos by Crush Rush