A new year is a chance for everyone to restart, refocus and make plans for what's next, but a new decade has a funny way of making us reminisce on the one that has just passed. 
This time 10 years ago I was still on a high from winning my first "real title", Miss South Carolina Teen USA, only a few short weeks earlier. I was headed into the second semester of my freshman year at USC and the biggest obstacle in front of me was deciding if I could balance school, a new title, and the dance team I had worked so hard to make. I was bright-eyed and optimistic, but with a lot of life experience left to live.
Fast forward an entire decade and a lot has changed. Instead of prepping for Miss Teen USA, I'm planning a wedding to the greatest man I've ever known. But I'm also restructuring my business, building my team, maintaining a family, trying to be a good patron to the arts, and see the entire world. All while working hard to maintain relationships, making sure I drink enough water and eat healthy meals, trying to pay all my bills on time and living life simultaneously between Columbia and Charleston. 
To say the obstacle has gotten bigger would be an understatement, but somehow I feel like I'm managing life and these new obstacles much better now than I ever did then. So, in the spirit of looking back, here are 10 things I wish I would have known 10 years ago…
1. Quality over quantity

Realizing that I should have applied this middle school science fair phrase to my adult life earlier on, would have saved me from several major hurdles I later crossed. It should have been simple—Skip buying a new outfit every weekend to go out; invest in staples you'll need for years to come. Forget being associated with every organization; choose one that speaks to your soul and give it everything you've got. Don't feel like you have to open yourself up to everyone you're surrounded by; only share your insecurities and fears with people that engage with you on the deepest level.  
2. Words to live by: Family First
I admit, growing I took having my family by my side for granted. I expected it from them because, well, that's what families do: they show up for you, they support you, they rescue you, they celebrate you, they protect you…but not everyone has that kind of support system..and that system requires nourishment. I didn't realize this until much later than I wished I had.
3. Work for FREE!
Never ever ever in life again will you be this free with so little responsibility. Take advantage  of any "down time" and learn something new. Work for free, for the experience, for the knowledge. The most prestigious companies would never give their knowledge away for free to anyone…except a college student!
4. Skip contouring, just learn how to do your brows.
No need to spend hours being taught how to contour, or spend hundreds of dollars on products you'll never even finish. Simply learn how to shape + color in your browns, and which shades of lipstick look best on you. It's really all you'll  need to get by! And the good thing is anytime you'll need "high-definition make-up" someone else will be there to do it. 
5. Don't be afraid to daydream.
When you end up with time to yourself, alone with no one around, don't feel guilty for daydreaming all that you want to accomplish. You're manifesting your purpose; your destiny! 
6. Working out isn't a chore
Change your mindset about fitness very early on. It isn't a chore that you try to avoid doing until the very last moment. it is a luxury— to have the ability to push your body to its limits is the very definition of being alive. Look forward to that time and appreciate it every chance you get. 
7. Exercise your mind daily, too
Read something new every single day. Make it a habit very early on to grab the newspaper, finish magazine articles, start a new book, memorize scenes from an old play— ANYTHING! Nothing is more powerful than knowledge, or reciting the perfect quote!
8. Write it down!
If you're in you're feelings, in a funk or just can't seem to get with it..write your emotions down on a piece of paper. Use it as a tool for self-discovery. But don't stop there! Record the fun moments, the happiness and the excitement you experience too! Sometimes what you'll need to move forward is a clear understanding of exactly where you are. Nothing gives you a better perspective on that than your own words. 
9. You, too, are worthy of love.
Not love that exists only in its name. But real, heartwarming, uplifting, can't-live-without-you love. It exists well past the silver screen and the pages of old novels. Don't settle for anyone willing to give you less, or anyone who thinks you're undeserving. 
10. You'll fail at your "10 year plan"
You know the one! The one you've been reciting since grade 6 when you had your epiphany and started down this trajectory? Yeah it doesn't happen. Not at all. You don't end up in New York City, you aren't writing for Vogue or attending fashion weeks all over the world. Instead, you end up finding the very best that South Carolina has to offer. And life is just as glamorous as you would have imagined! But when you take a step back to re-evaluate where you are 10 years later and how you got there, there isn't one thing you would have changed on the way!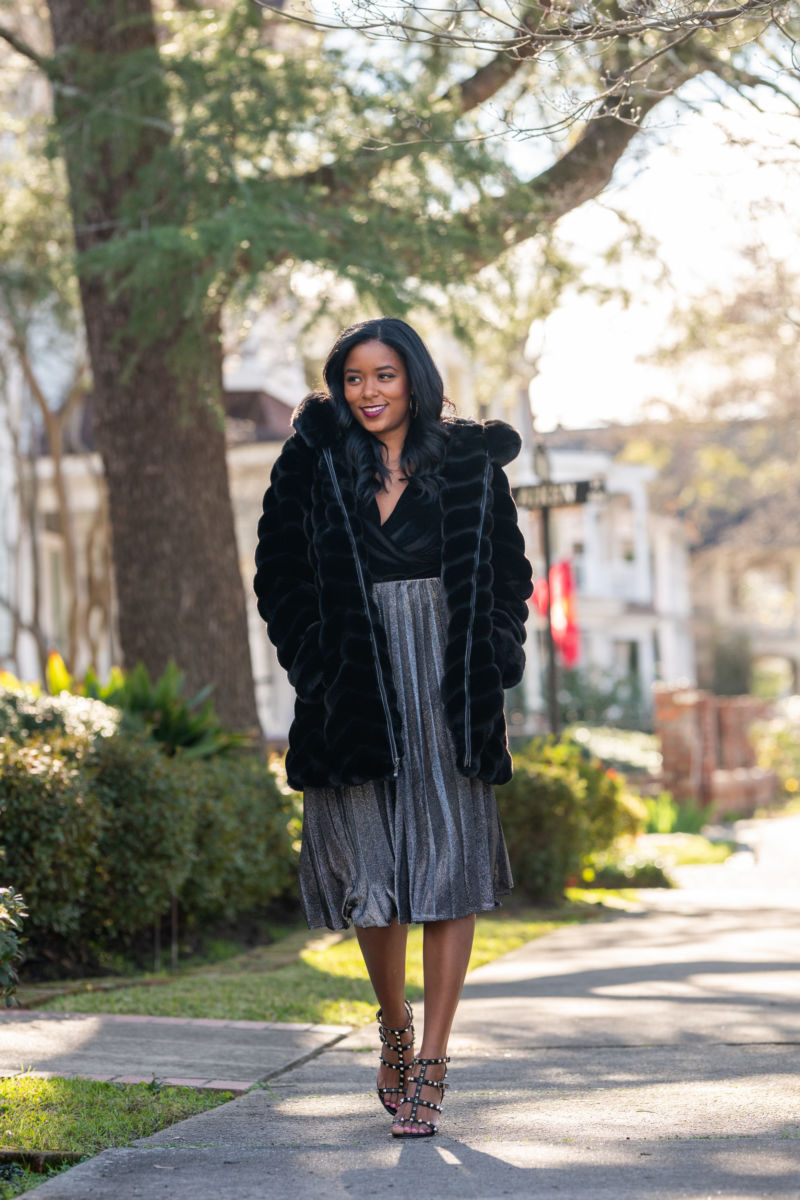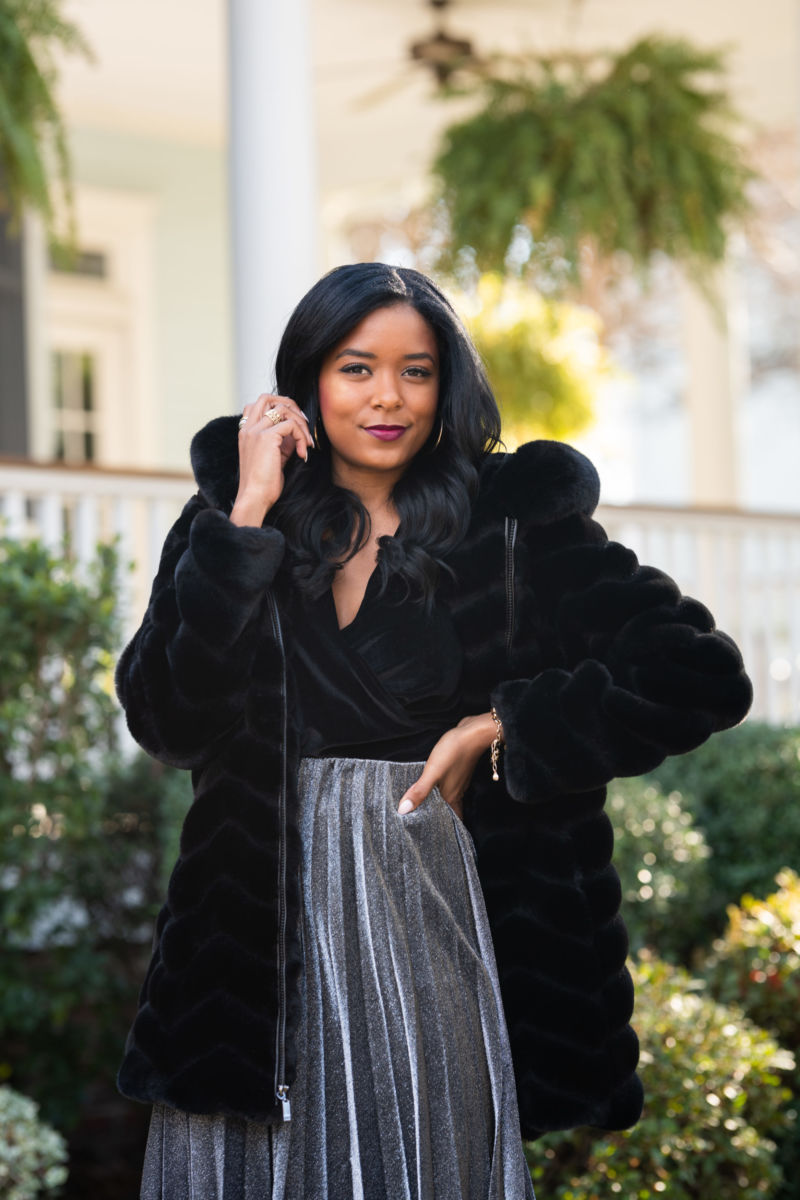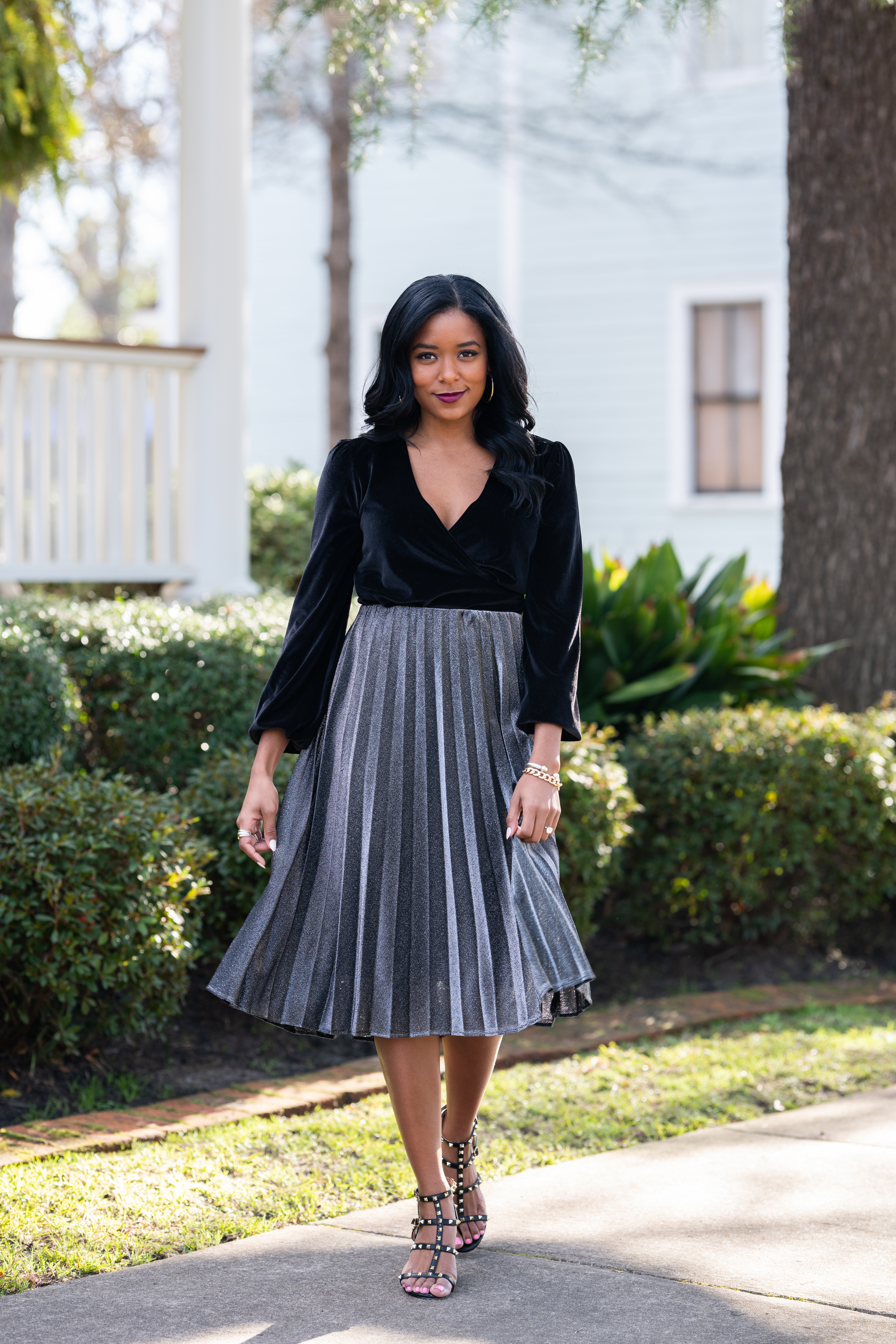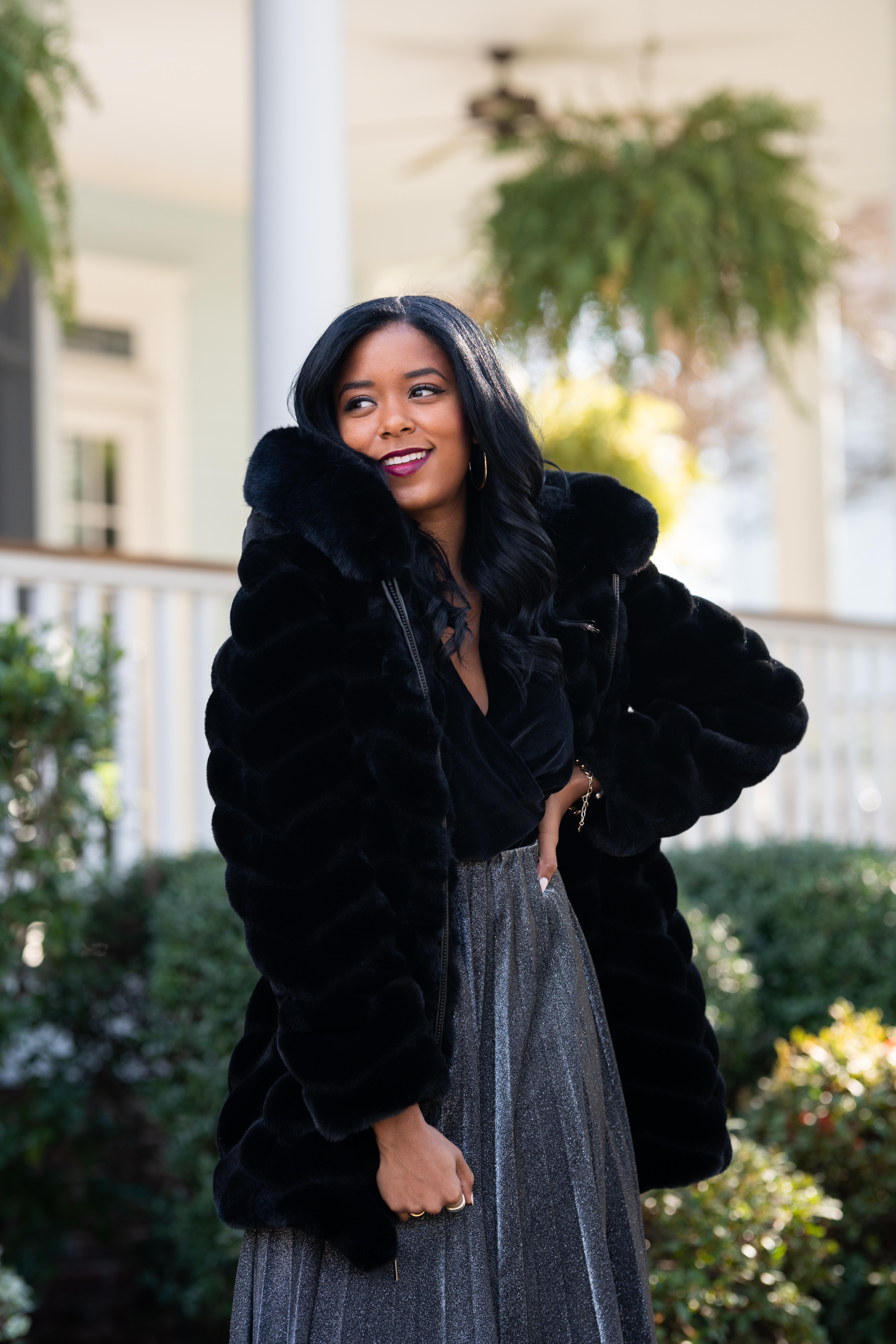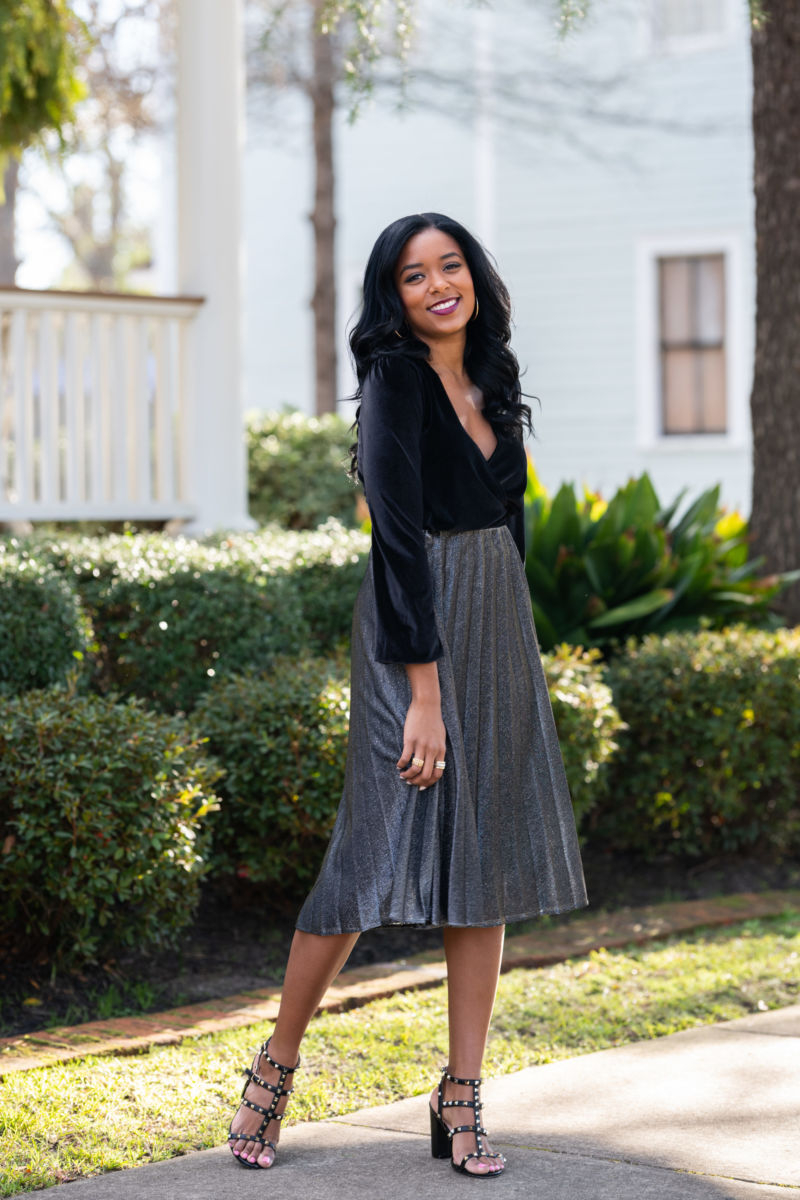 Blouse: JCPenney // Skirt: JCPenney // Shoes: JCPenney // Coat: JCPenney
This post was sponsored by JCPenney // Photos by Crush Rush