Have you ever wanted to try a prestigious Michelin starred restaurant, but didn't want to pay the hefty price tag that comes with it? If so, your best option is to try to get in for lunch! Although it will still be way more expensive than a Chick-fil-a sandwich combo, it can end up being only a fraction of the cost of a traditional tasting menu.
While in Chicago, I found two great lunch options that have both been awarded one Michelin star:
Spiaggia is one of Chicago's most critically acclaimed Italian restaurants. Chef and partner, Tony Mantuano, has been at the helm of redefining true fine Italian cuisine since the 80s. In 2005 he became a James Beard Award winner and was even a participant on Bravo's second season of Top Chef. Spiaggia is Chicago's only four star Italian restaurant, making it the obvious choice for President Obama to celebrate is presidential victory back in 2008.
Right across from Spiaggia you'll find Cafe Spiaggia, a smaller, less formal atmosphere with the same great food and service. Unlike the dining room of Spiaggia, the cafe is open for lunch six days a week and dinner every single night.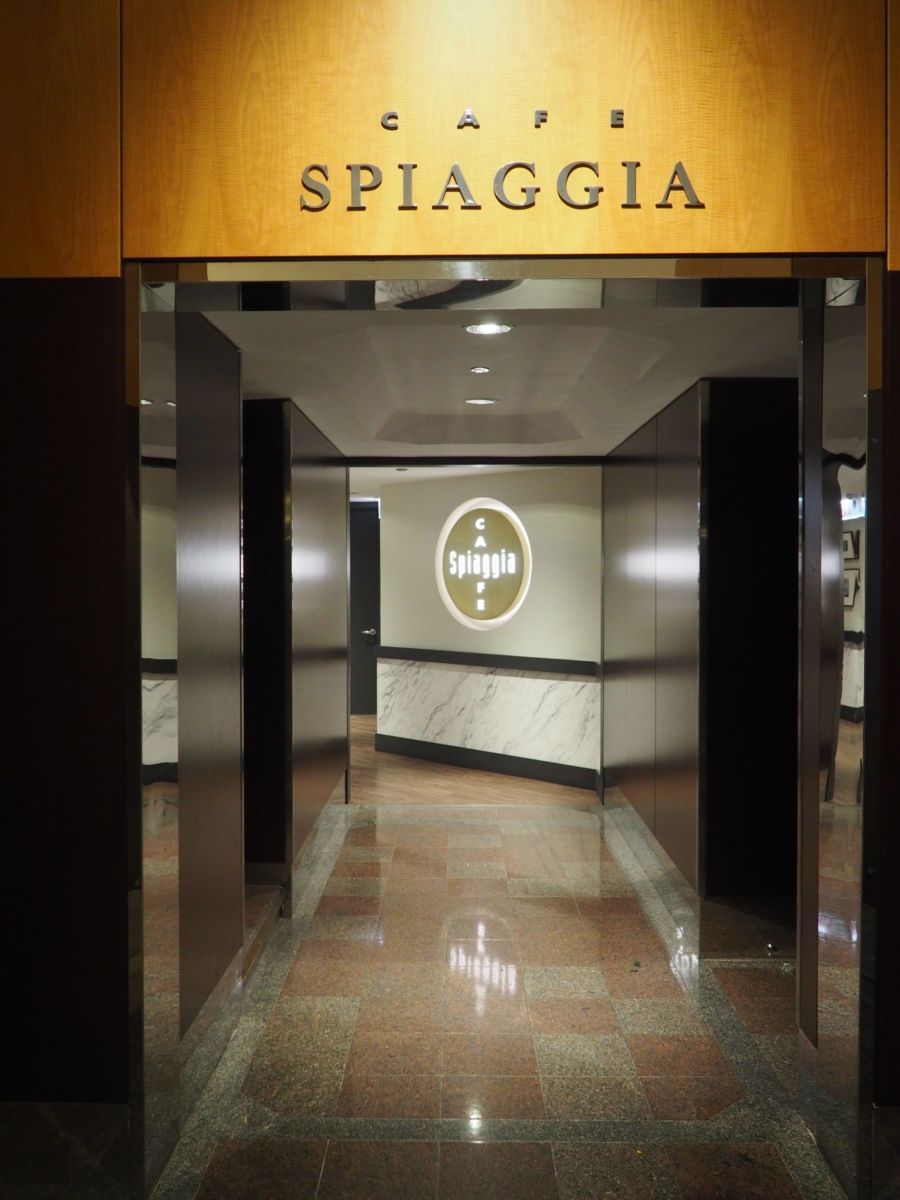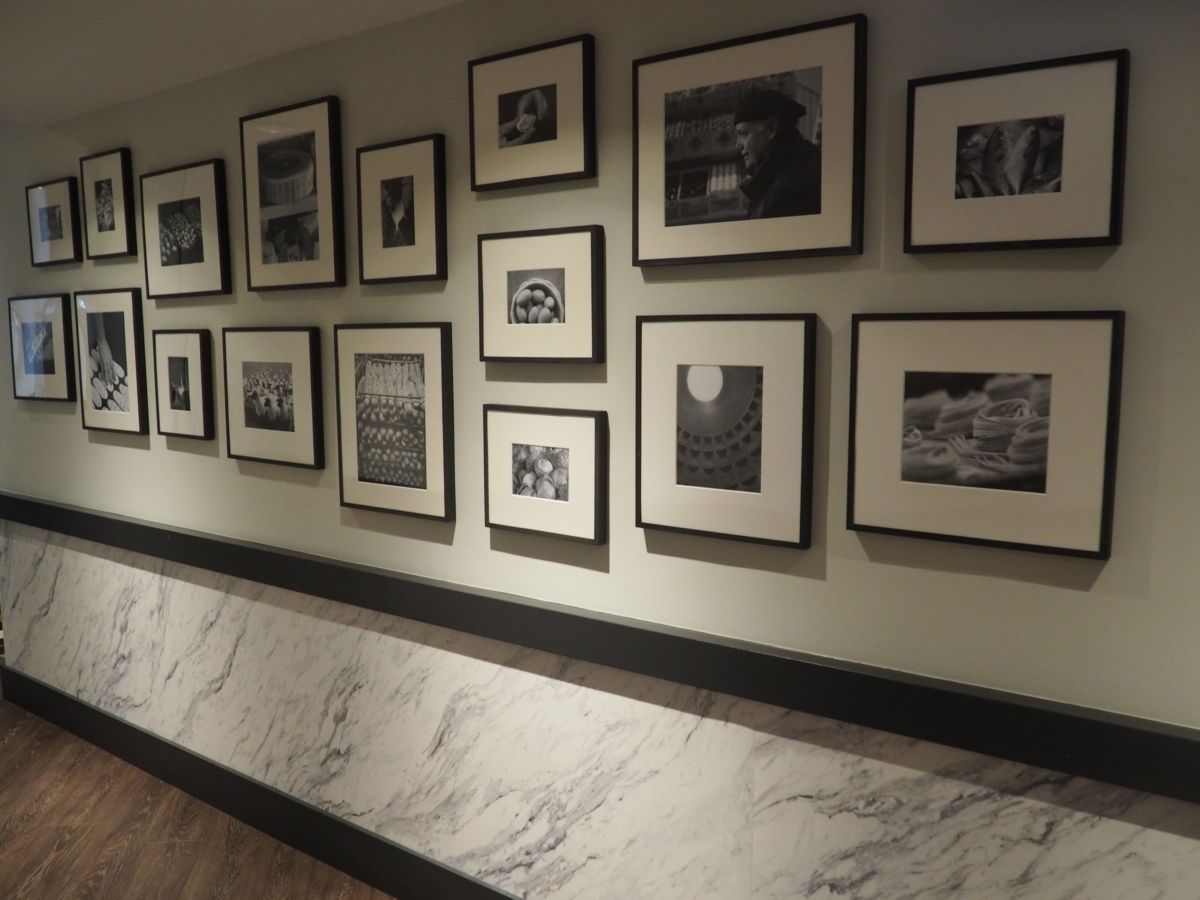 Chef Joe Flamm is the Chef de Cuisine and he is as sweet as he is talented. I love meeting the chefs of fancy restaurants because I'm convinced that their personal energy dictates the vibe of everyone else working. He was super friendly and obviously cared about his guests' experiences. Chef Flamm's Italian and mid-Western roots are so evident in his dishes and ingredients at Cafe Spiaggia and are a reason the menu is recognized as being so authentic.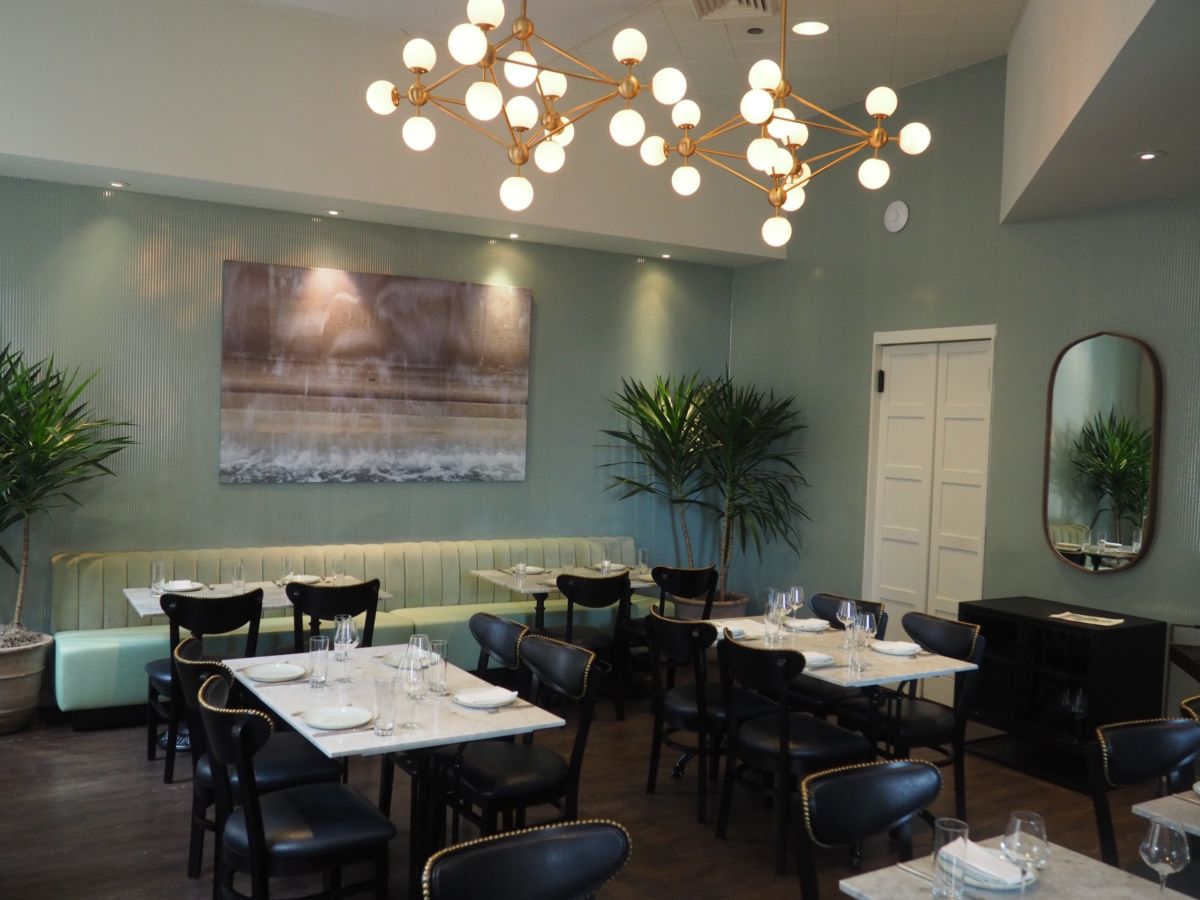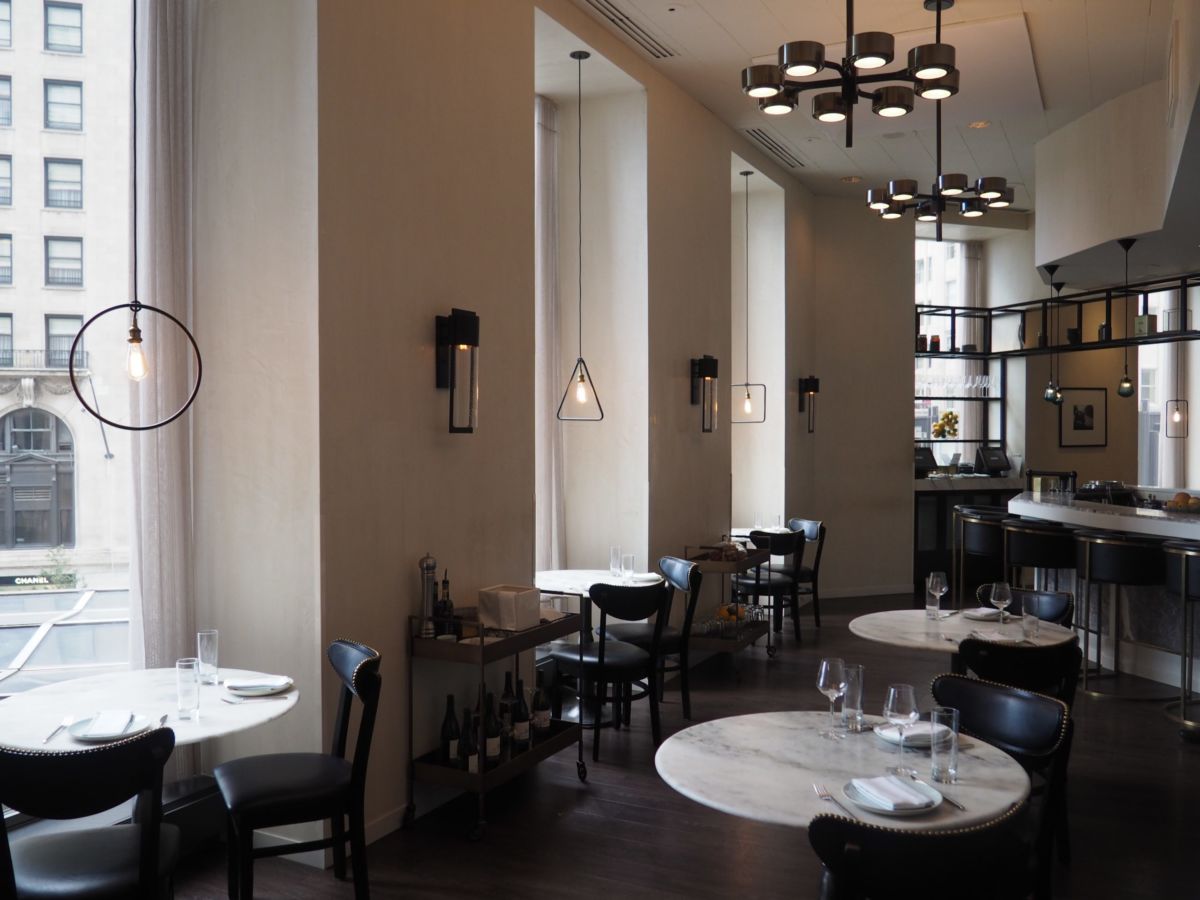 The first thing I ordered upon being seated was a cocktail (shocking). I chose Lov in the afternoon (so fitting), which was Luli Chianti mixed with Sparkling Rosato and soda, garnished with an orange slice. It was light and refreshing making it the perfect cocktail for a hot summer afternoon and the perfect start to my lunch.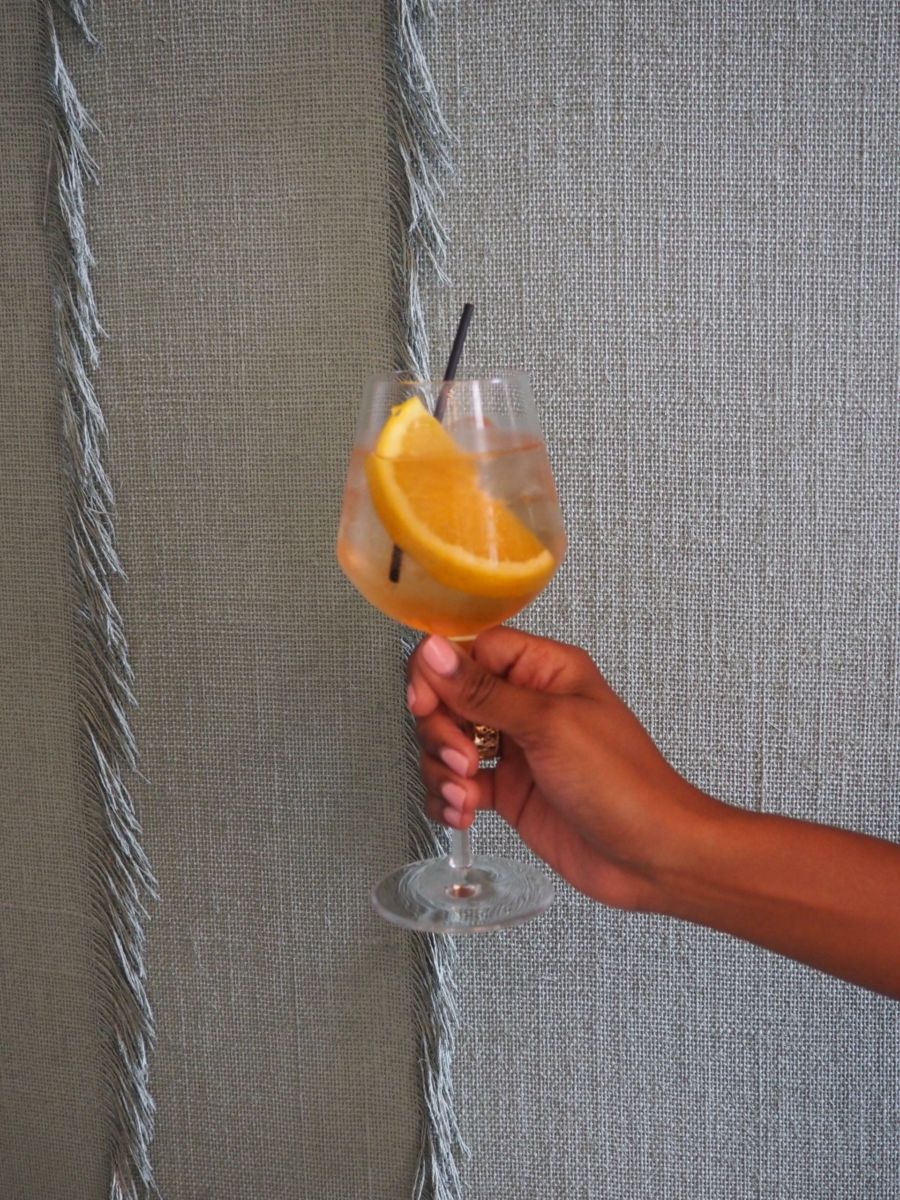 Our starters were not only flavorful, they were perfect portions. First up was the Emilia Romagna on a plate. I didn't really understand the name of the dish (& still don't) but that information was not needed to enjoy it. Gnocco fritto, basically just fried dough parcels, was topped with fresh Prosciutto di Parma and drizzled with fonduta (melted cheese) and balsamico (balsamic). Delizioso!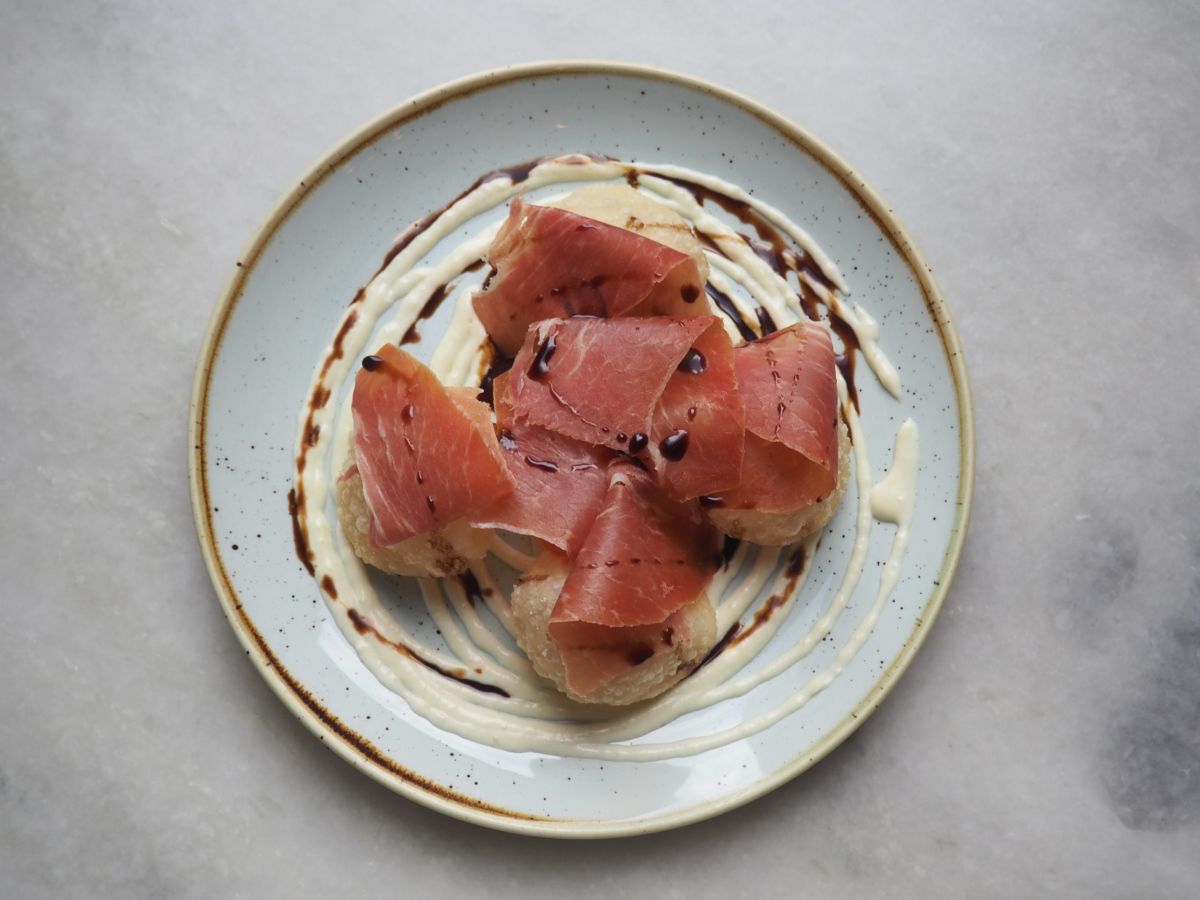 Next came my absolute favorite dish of the day, the burrata. Hazelnut, sea salt and honey were all drizzle on top of the mozzarella. Simple enough except that these ingredients truly expanded on Chef Flamm's quest for authentic Italian food. The sea salt comes from Sardinia, a Mediterranean Island located right off the coast of Italy. And the honey isn't just any honey. Its acacia honey, an old traditional Italian recipe soaks in pine needles. Cafe Spiaggia gets their acacia honey from Miele Thun, a small family-owned Italian company that is leading a renaissance in artisanal honey-making. Sliced figs are also topped on the mozzarella, adding extra sweetness and a different texture that puts this dish over the top.
It was here that I tried the best tomato soup I've ever had. Not sure if it was the mascarpone, the sage, or the fennel (or the combination of all three) that created the unique taste, all I know is that as the season starts to change I'm going to be very disappointed with every bowl of tomato soup I have from here on out.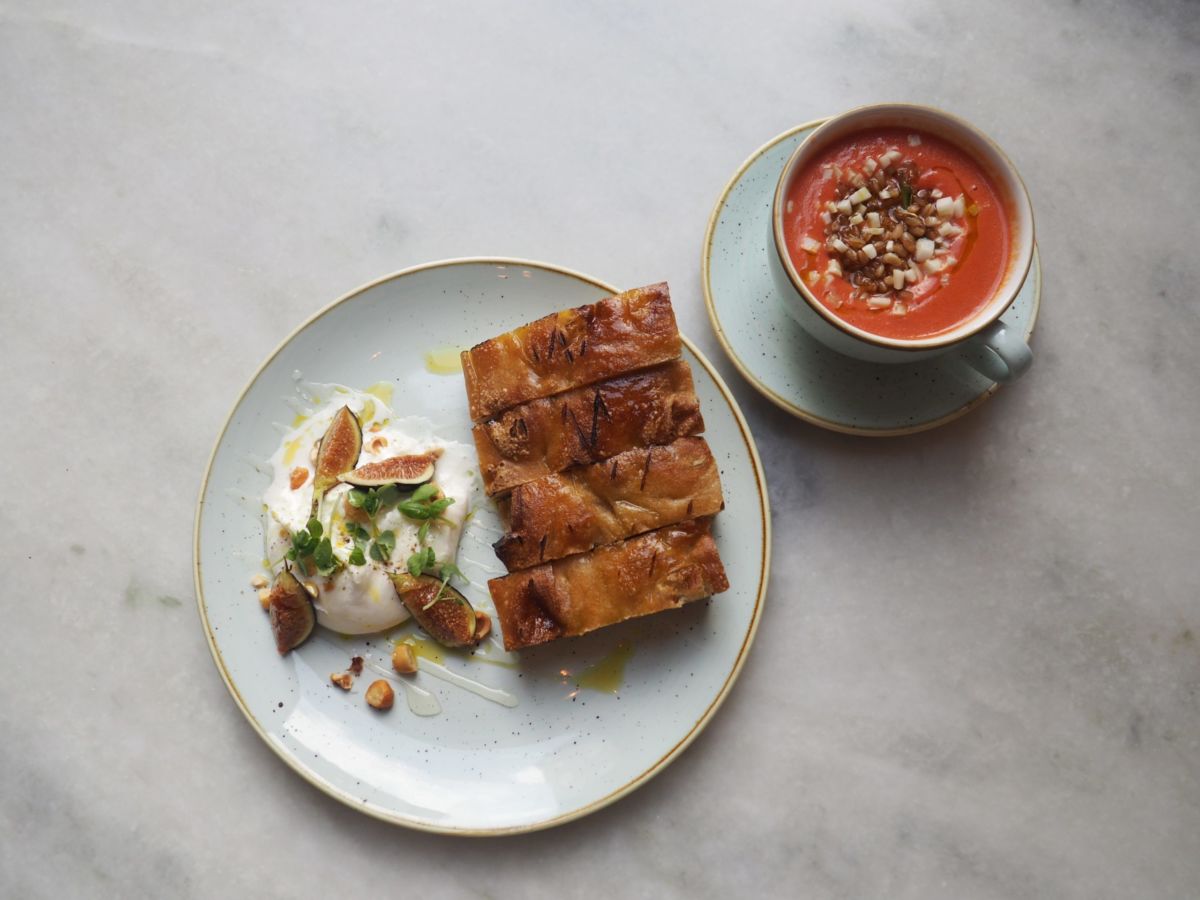 I've been the Itlay, however I am certain that the greatest gnocchi lives here! The wild boar ragu sauce was rich and seasoned to perfection and the dish had just the right amount of Parmigiano Reggiano. I also appreciated the hint of basil.
My friends order the Spaghetti neri and the Orecchiette. The spaghetti was beyond sophisticated. The Manila clams made it hearty, the squid ink gave way to the color, and the spicy Calabrian peppers mixed with garlic and parsley created a unique flavor. And the breadcrumbs sprinkled onto added a slightly crunchy texture that was needed for the palette. The orecchiette pasta was covered in a slimy, yet yummy sauce that included tender beef short rib, tomatoes, and bell peppers.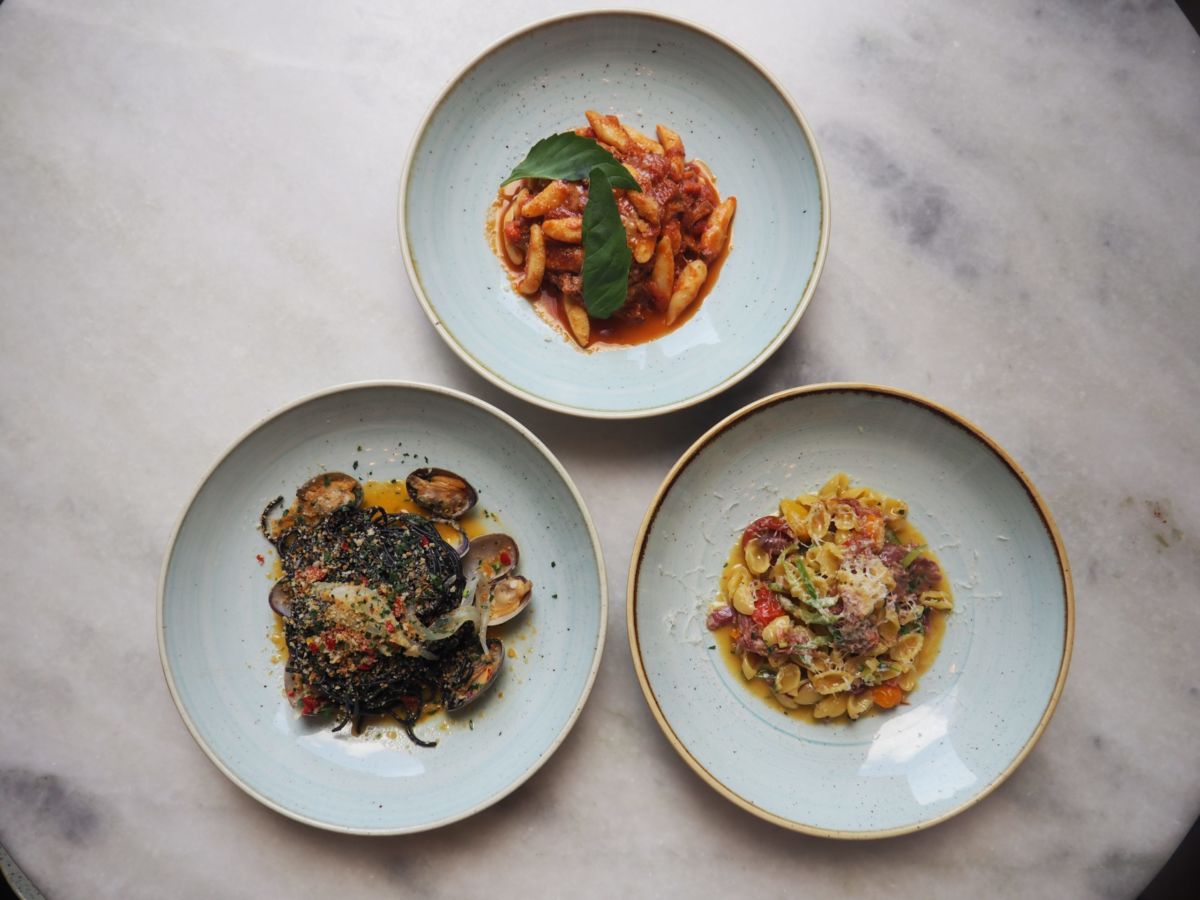 If you're in the mood for a true Michelin experience, this restaurant is worth the stop.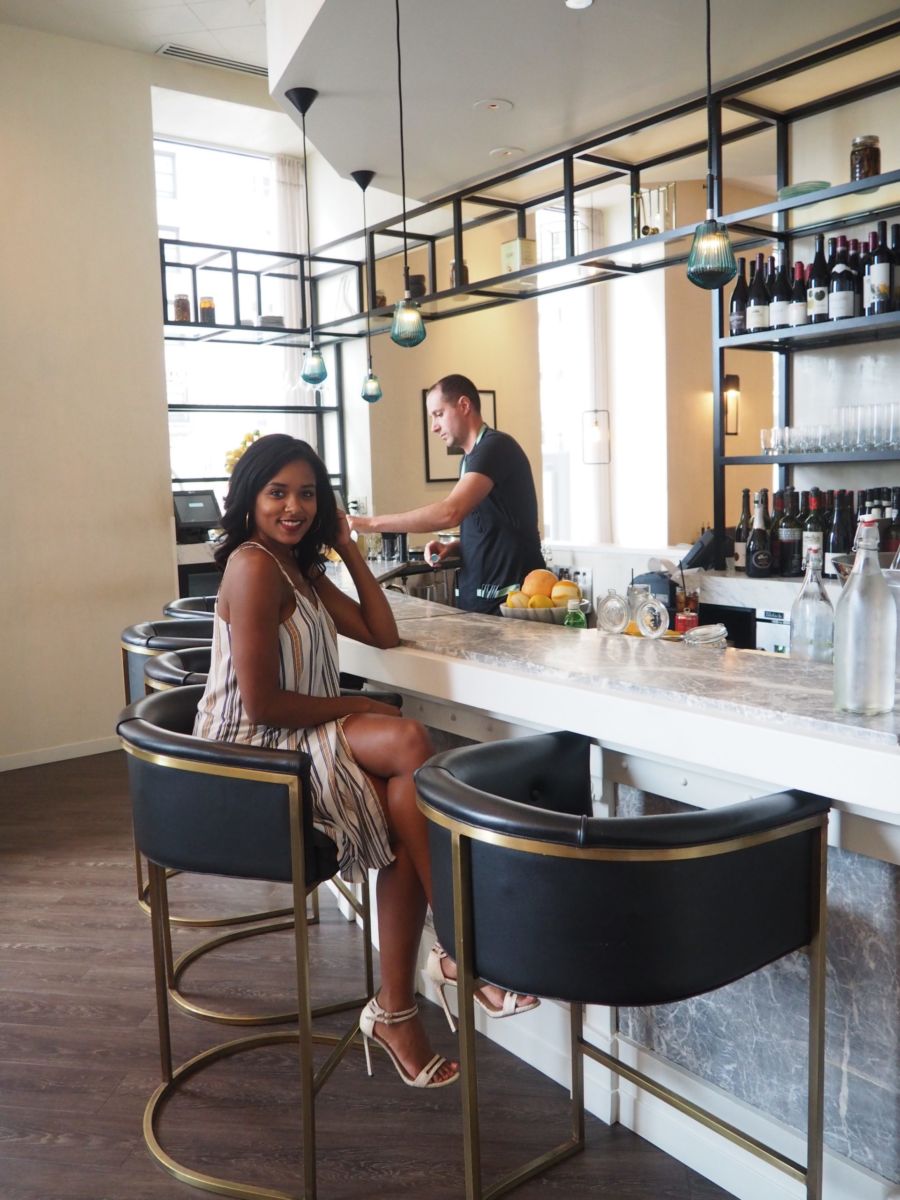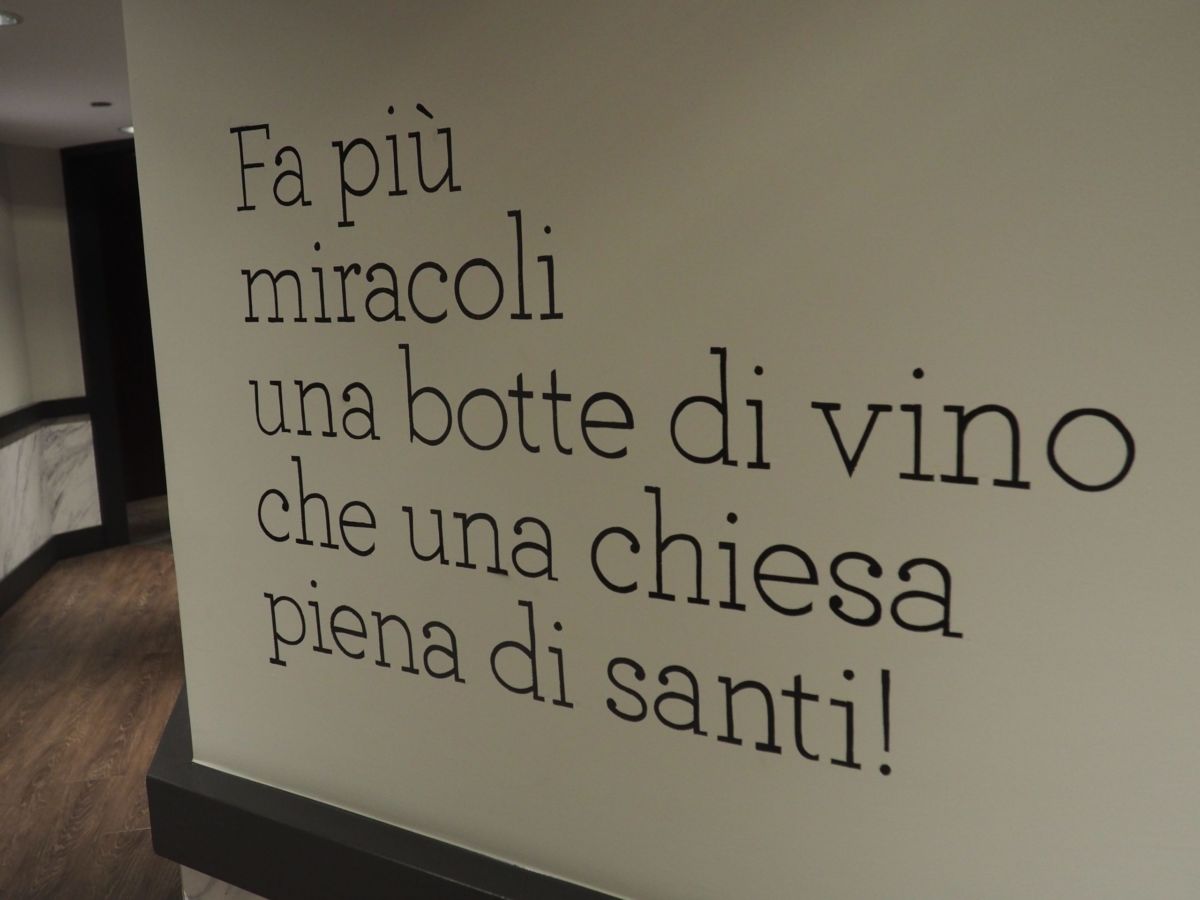 Topolobampo redefined my idea of Mexican food. Since opening its doors in 1989, Chef Ricky Bayless has perfected adding a modern, fine dining twist to otherwise simple, traditional Mexican cuisine. Along the way he's picked up several prestigious accolades including: the James Beard Award for Midwest Chef of the Year, Bravo's Top Chef title, and even the Julia Child IACP cookbook of the year award.
The restaurant is located on a bustling street next to several other restaurants, so its a great place to be for either lunch or dinner. Topolobampo shares a front door with one of Chef Bayless' more casual restaurants; award winning Frontera Grill. Upon entering, I was immediately attracted to the bright walls and bold, colorful artwork.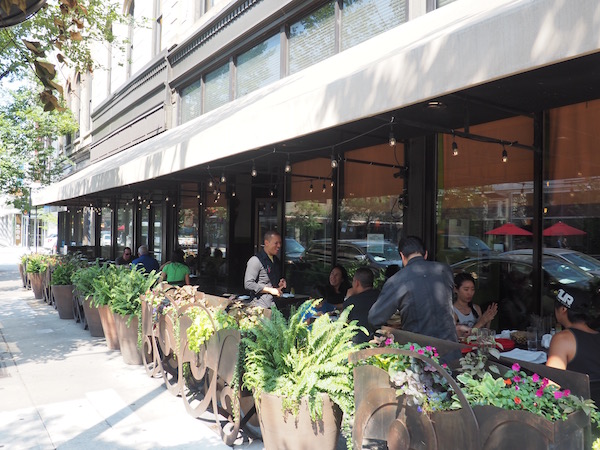 I feel as though Mexican food should always be paired with tequila, so I asked for a margarita recommendation and my server suggested the Topolo (house) margarita. To my surprise, it was shaken table side and poured into my glass right before me! With the perfect mix of sourness, sweetness, and alcohol, it was the ideal margarita. It only took one to give me a little buzz…but I ended up having two anyways!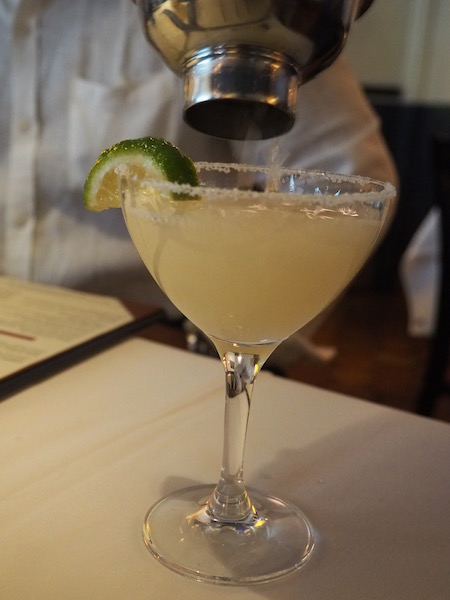 We HAD to start with the ceviche trio because Chef Bayless is known for his salsas and organic chips! My favorite of the three was the big eye tuna cocktail. Because of the tropical fruit salsa, this ceviche had more of a sweet citrusy taste. The tomatillo-avocado salsa, which was mixed together with the tropical fruit salsa, complimented the sweetness by slightly muting it. The trio also included the classic ceviche, made of diced Hawaiian albacore mixed with lime tomatoes, olives, and cilantro, and the shrimp & scallops ceviche verde which was creamy herb-green ceviche of Mazatlan blue shrimp mixed with Baja Bay scallops (this was my least favorite).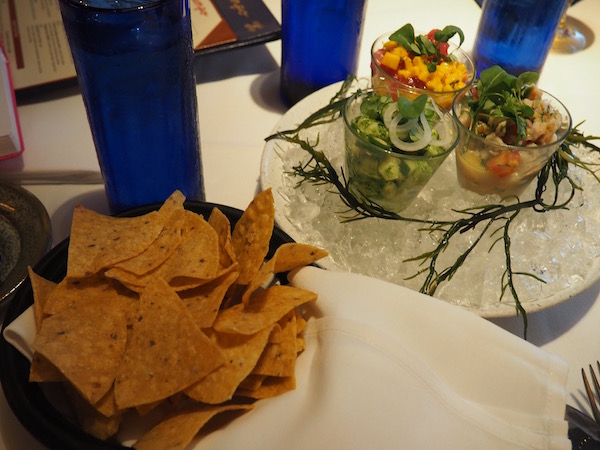 For my entree, I chose one of the most classic Mexican dishes because I wanted to see just how different he could make it. I can honestly say that Topolo gave me an entirely new view of quesadillas. They offers three different wood grilled quesadillas: huitlacoche, short rib, and pork loin. I chose the braised short rib and am certain that it was the best choice I could have made. The short ribs were slow cooked to a point that made them extremely tender. A fried tortilla was stuffed with the ribs, queso, and spinach then grilled on a wood oven. You could taste the (not too) charred tortilla with every bite.  The spicy salsa huevona that I asked for on the side ( because it was literally just tomatoes and jalapeños burnt down into a sauce) gave it that truly authentic Mexican taste.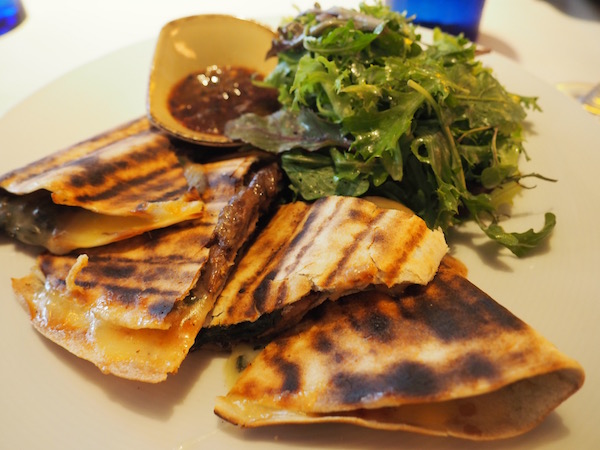 If you love Mexican food, or are just interested in seeing it transformed into culinary masterpieces, I highly recommend choosing one of Chef Bayless' creations.