This past week my assistant, Areyhon, and I took a trip to the city of dreams to shoot for one of my all-time favorite brands to work with: Show Me Your Mumu. It wasn't quite a vacation, we still had a ton of things we needed to do for SoP, but we did make sure to squeeze in time to explore (it was her first trip to LA) and time to connect with some of my friends that are lucky enough to call this place home. 

I hadn't visited LA since the summer of 2019 and each time I return feels like the first time. There's always something new to discover + see. But what really made this time different is I actually drove around. Usually I'm just a passenger sightseeing from inside the car. But this time, as the driver, I felt like I got a different perspective of the city and how it's laid out!
We took notes of our favorite experiences during the trip and have complied a mini guide to help get you through LA!
Where to Stay
The Line Hotel– This industrial chic hotel is conveniently located between downtown LA and Hollywood/Beverly Hills in the Koreatown neighborhood. As soon as I shared an image of this spot on IG (without even tagging the location) my inbox was flooded with people recognizing this hip LA hotel. Known for their pool scene and Openaire restaurant, this spot is a fave for locals + tourists alike.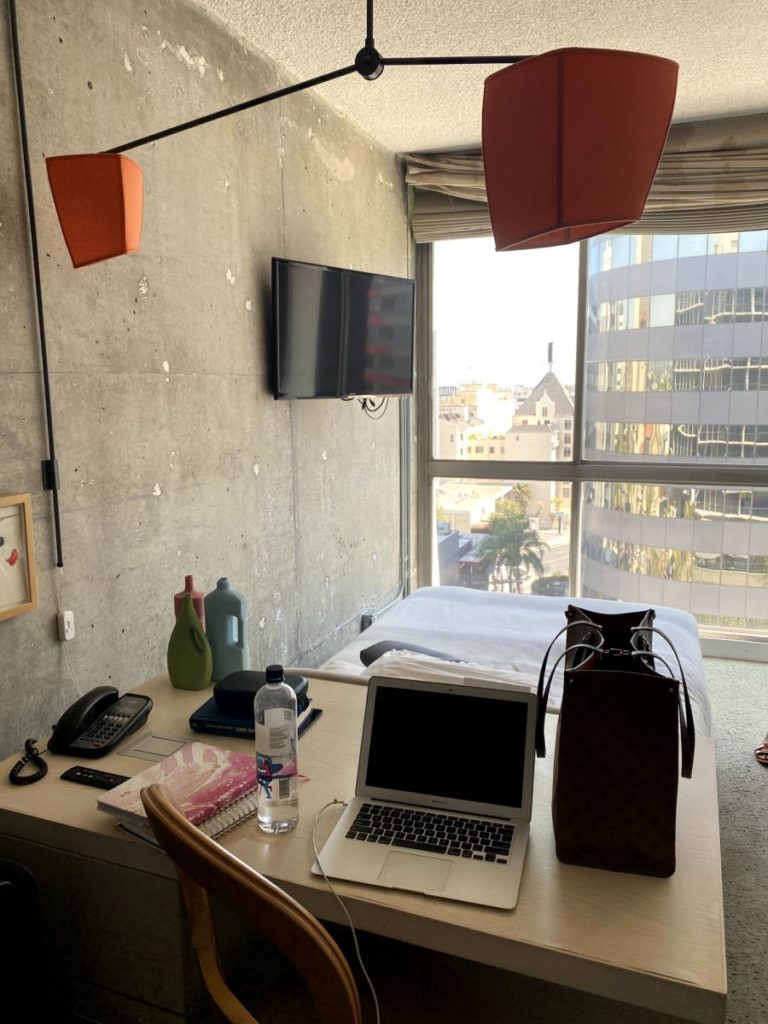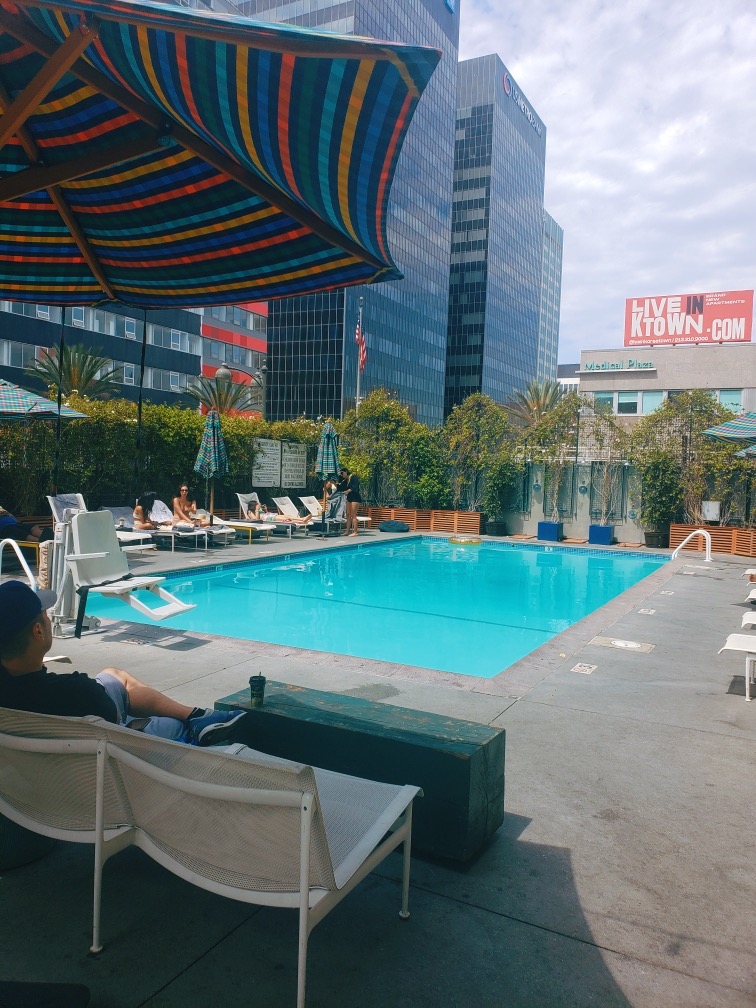 Where to Eat
Alfred– A fave for LA residents Alfred has a ton of locations all over the city. We were lucky enough that they were the resident coffeeshop at the Line Hotel which means we had easy access to their signature coffee blends every morning.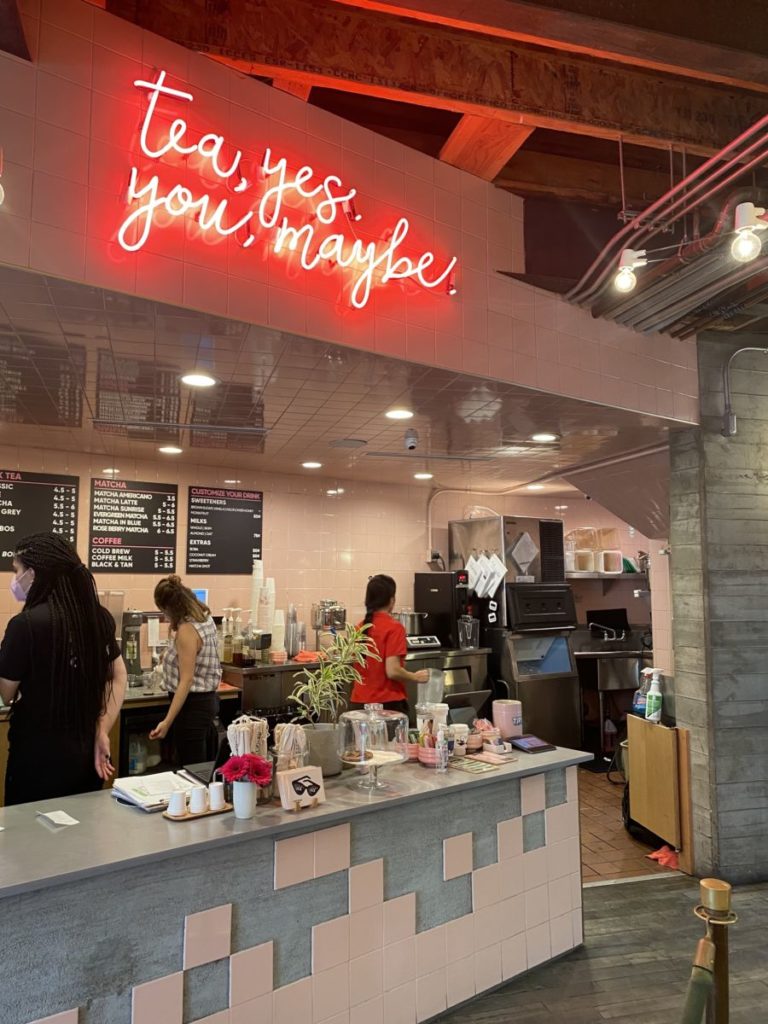 E.P & L.P– We chose the rooftop of this super trendy duo in West Hollywood for dinner one night and by the looks of the crowd this spot is definitely a go to.
We arrived right at dusk and got a great view of the Hollywood Hills. It had an extensive signature cocktail list and an elevated bar menu that would make anyone happy. I chose the chicken sandwich with waffle fries and finished every bite of it. But the coolest feature is the attached outdoor Melrose Rooftop Theater that plays classic films through personal headphones and has direct access to LP's food + drink.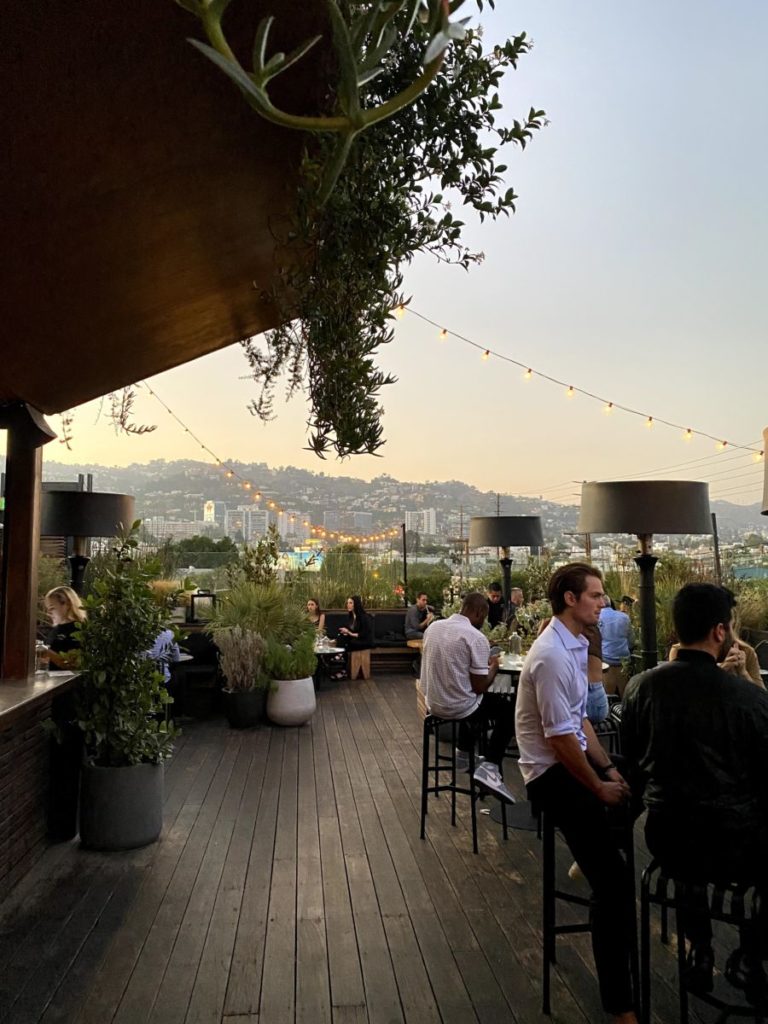 Zinqué– Found all throughout LA we landed at the downtown location after breaking for lunch during our Mumu shoot. The menu is filled with healthy, creative options that leave you full, but not bloated. I had the Le Bowl  which was brown rice and chicken covered in sriracha mayo topped with  avocado, tomatoes, arugula, and parmesan.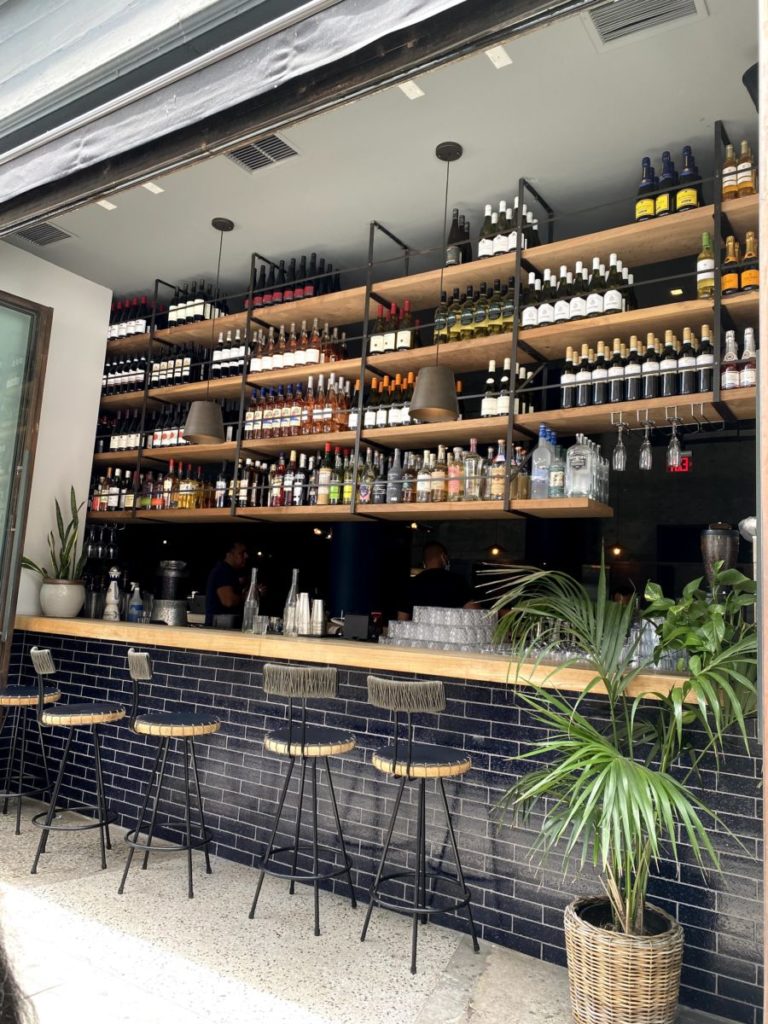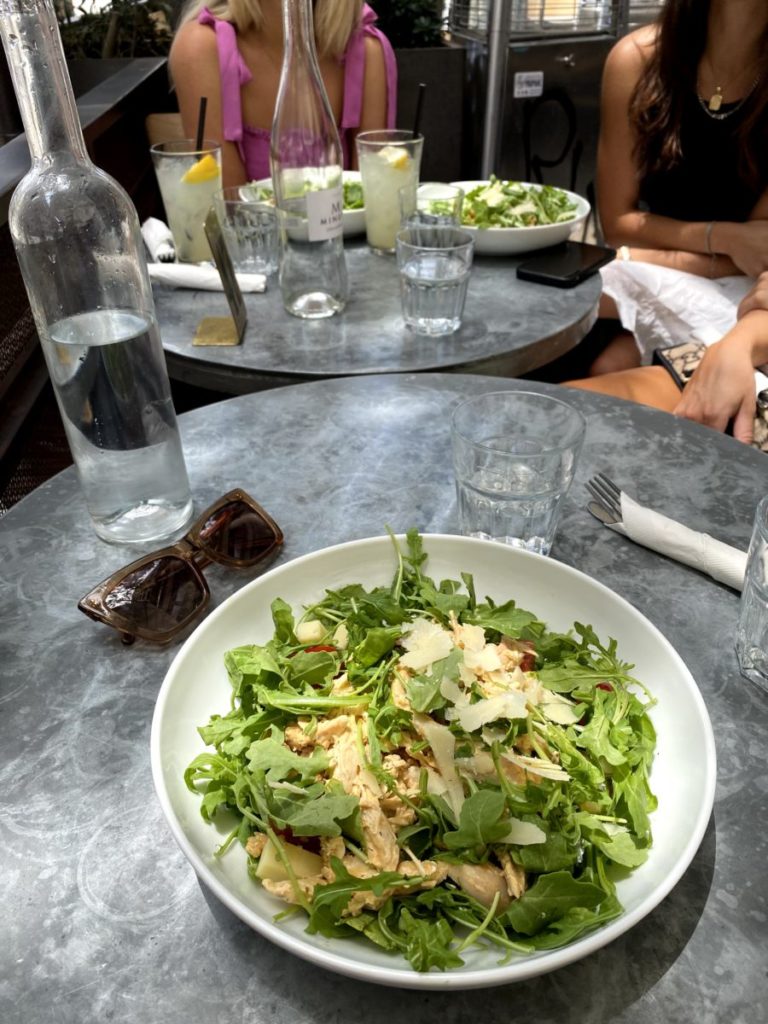 Salt & Straw– A must if your near Venice beach, this ice cream shop was the perfect place to conclude a long shoot day. They offer unique flavors that change regularly and homemade waffle cones that tasted more like a necessity than an accessory. The only bad thing is they don't allow you to try flavors beforehand, so of course I ended up sticking with my go to; sea salt + caramel swirls.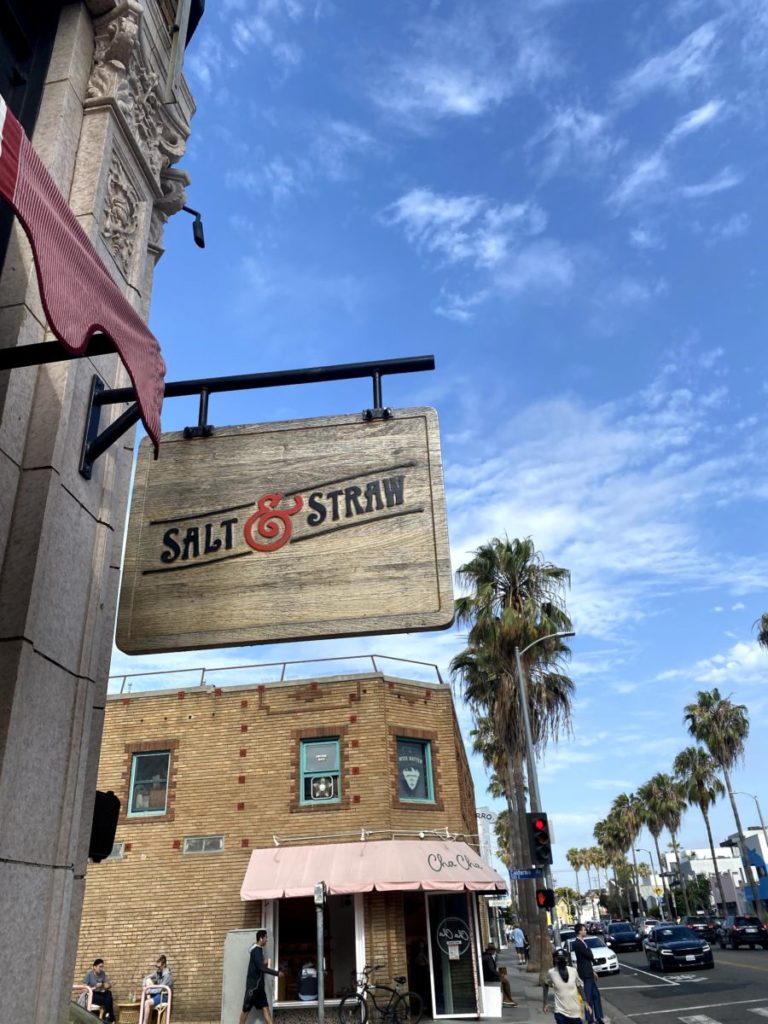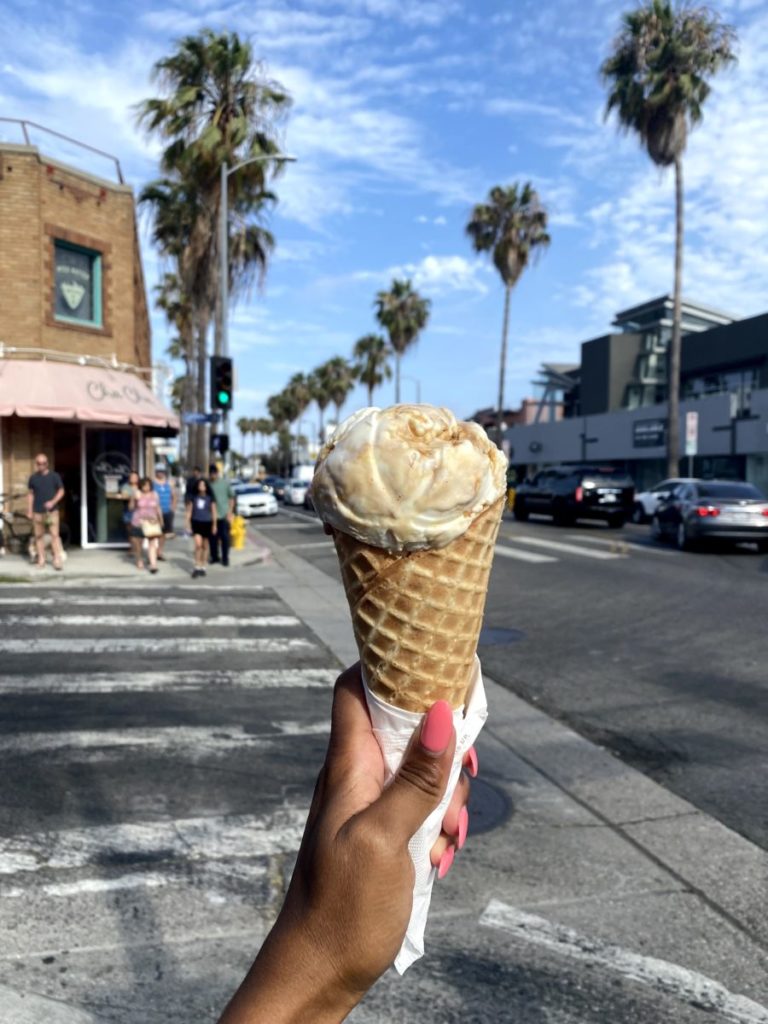 Petite Taqueria– Tucked away in West Hollywood, this laid back back classic Mexican restaurant offered a casual low-key dining experience mixed with classic R&B tunes. It wasn't large or overwhelming and the food was pretty standard, but it was a great place to catch up with a friend and enjoy (virgin) margaritas.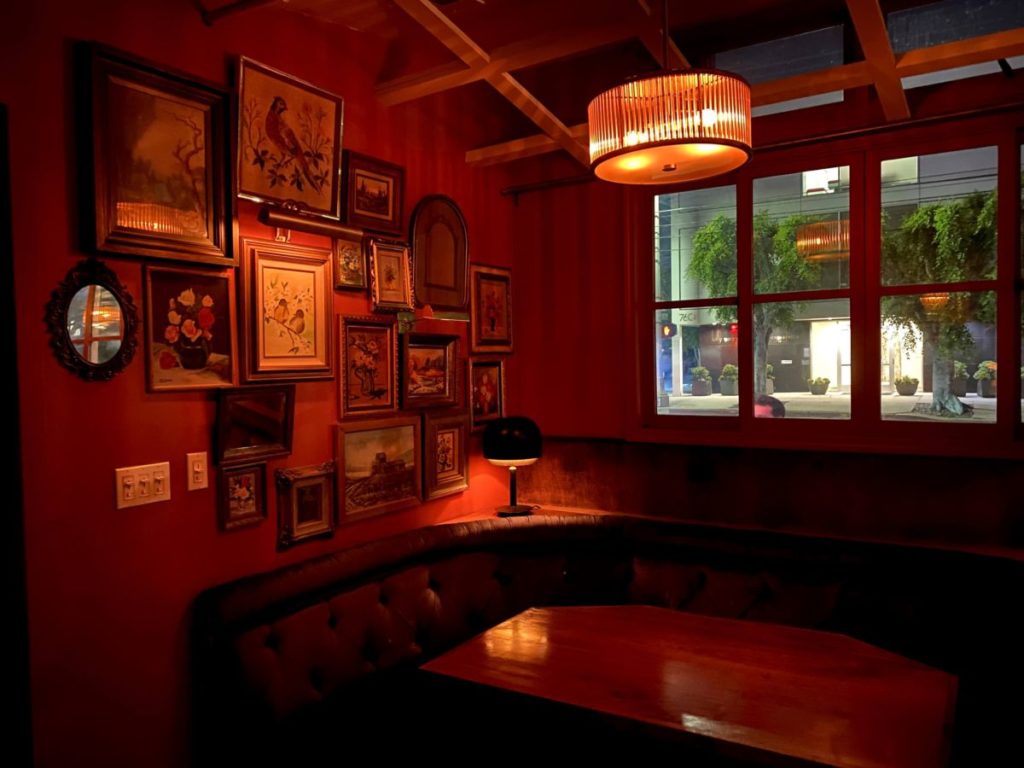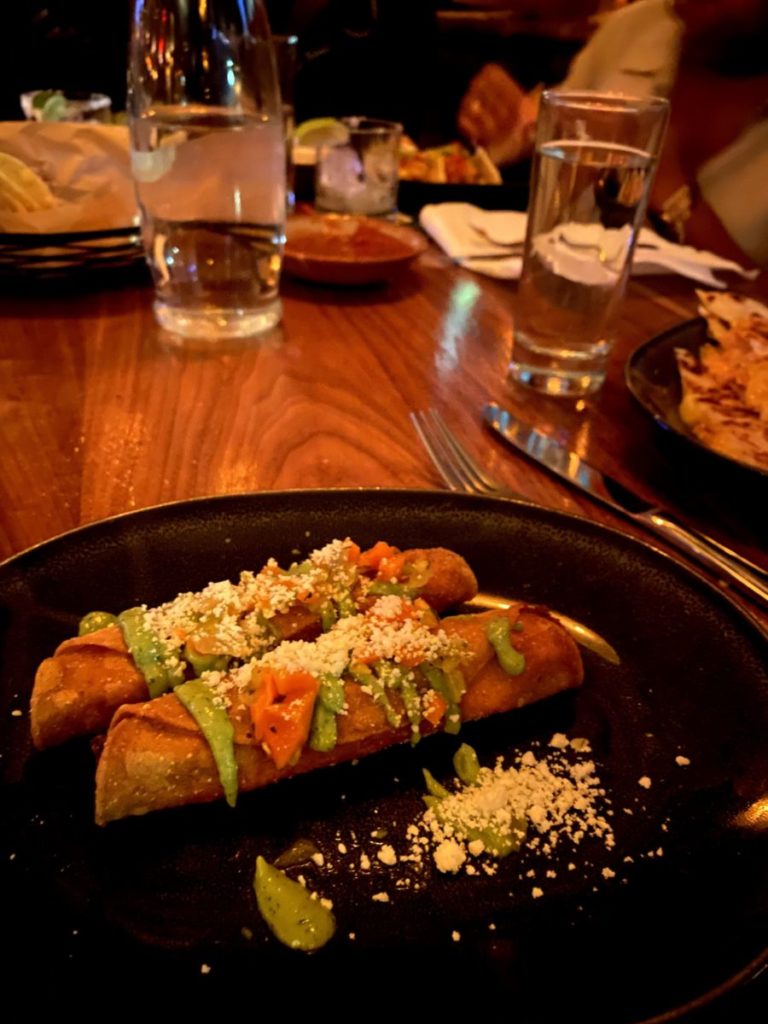 Sweet Chick– This NYC staple found its way to the West Coast and doesn't disappoint (although its no Kiki's Chicken and Waffles). You can either choose bone-in chicken or tenders and pair your waffle with flavored butter. But my favorite part of the experience was the hip-hop playlist that we jammed to all brunch long.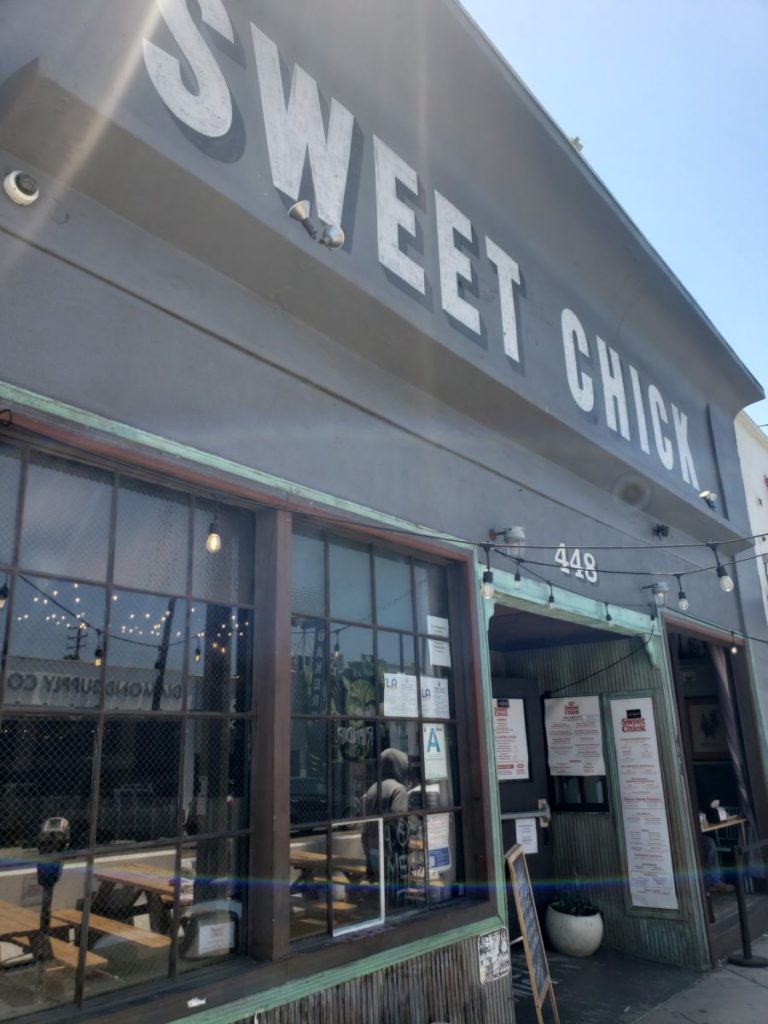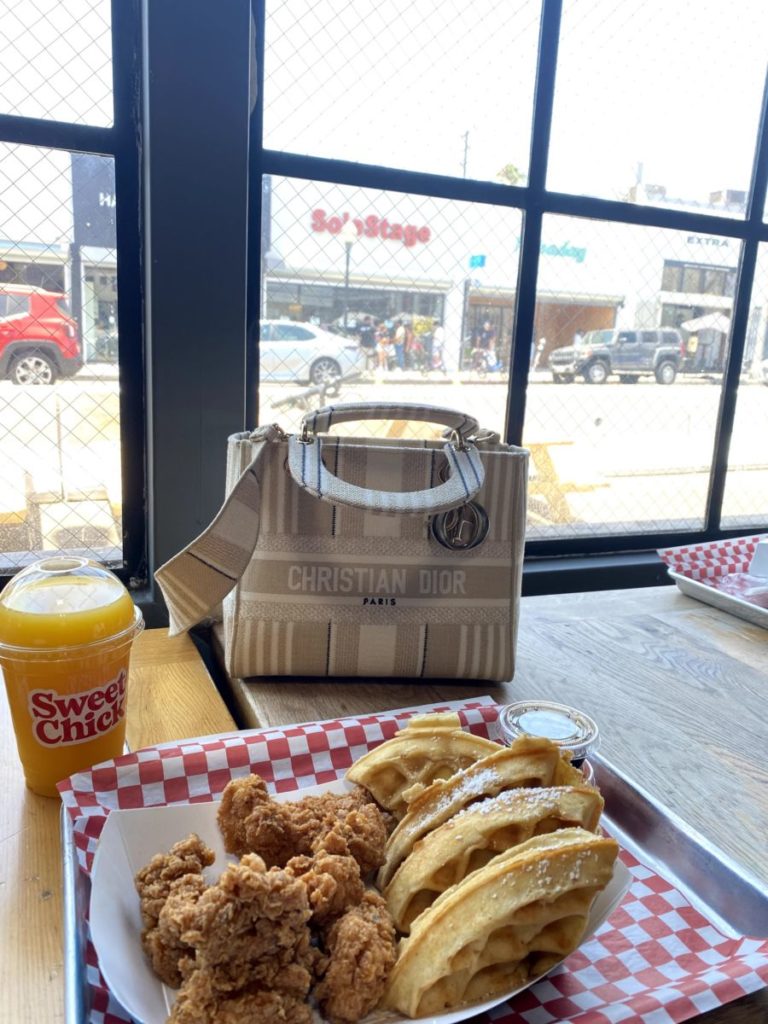 Ivy at the Shore– Known for their original location in Beverly Hills this quintessential LA restaurant is also located in Santa Monica directly across from the pier. Large portions, classic dishes, and their noticeable pink and green decor make for a very welcoming dining experience. We ordered a classic pizza and spaghetti + meatball dish to enjoy while people-watching.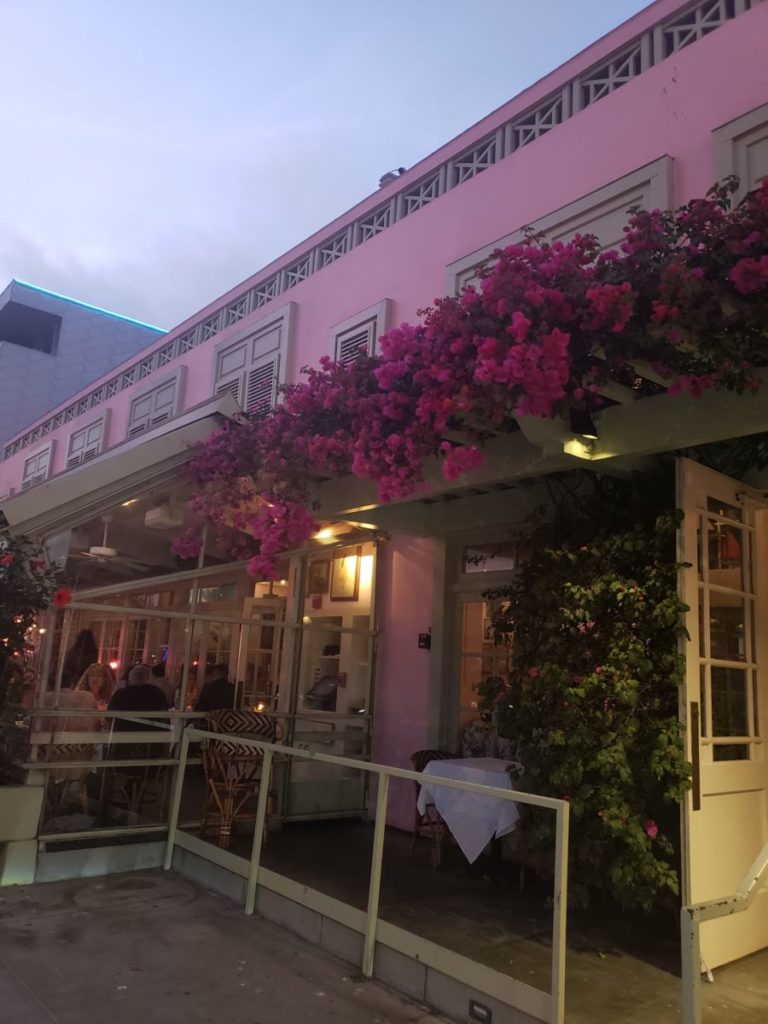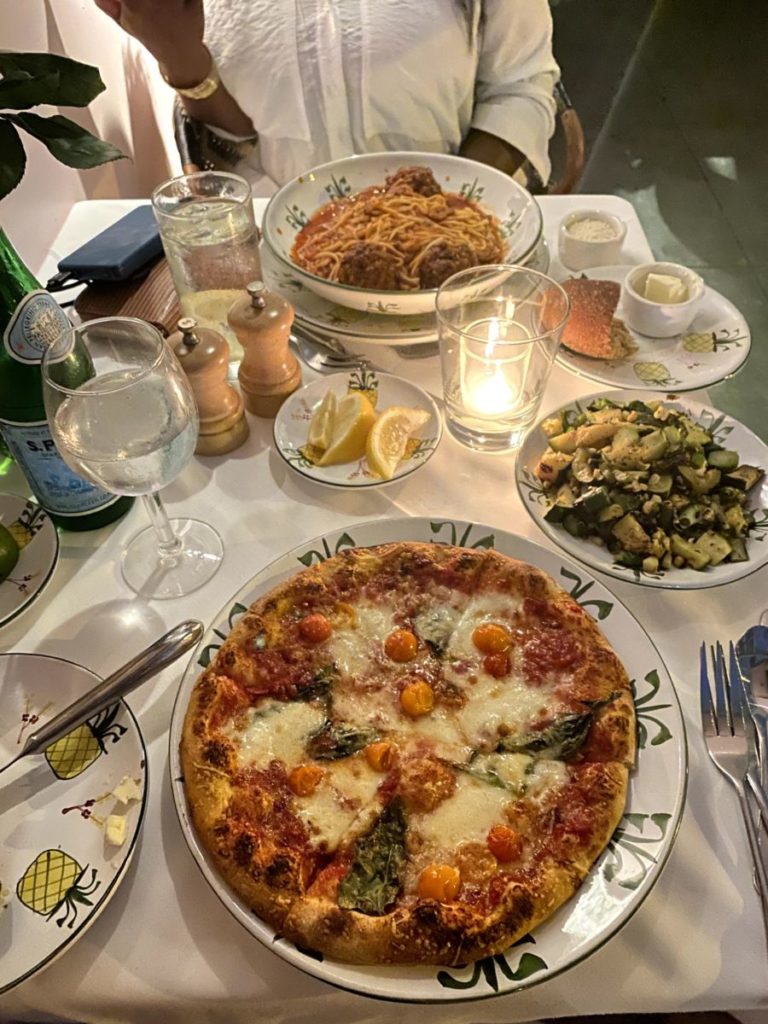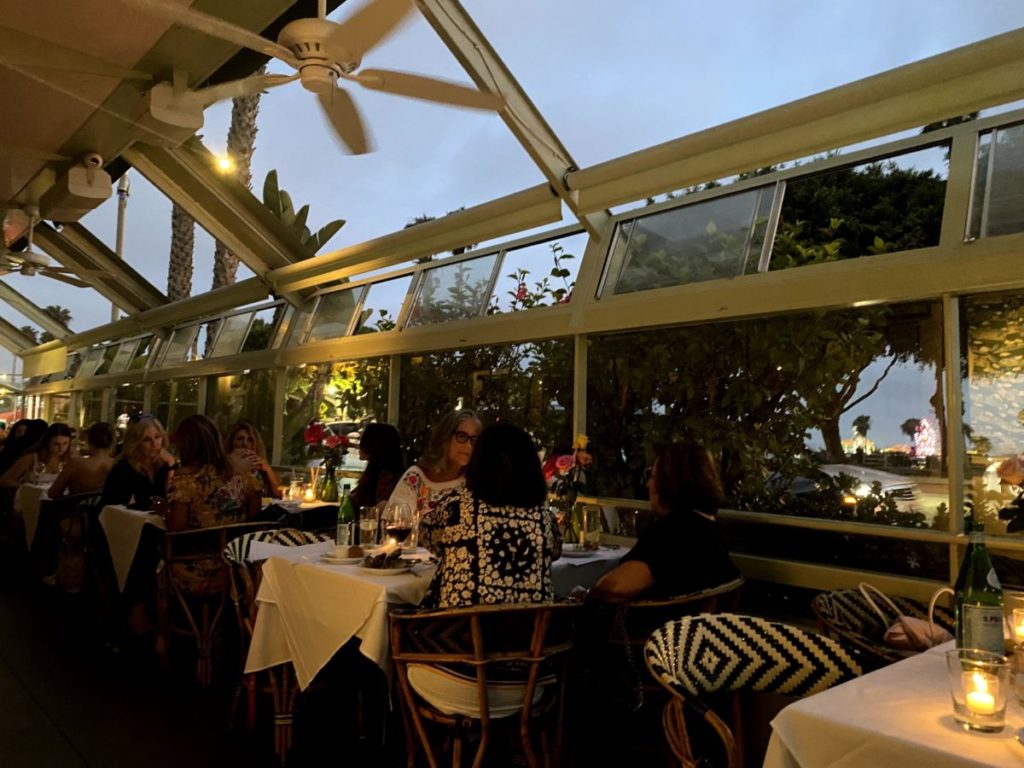 Norah– This super chic indoor/outdoor spot was the perfect place to have our final brunch of the trip.  They were awarded a Michelin star back in 2019, so I wasn't at all surprised that I had some of the best pancakes I've ever tasted here. They were brown butter streusel pancakes with salted caramel, and topped with maple syrup. YUM! We dined in their beautiful courtyard under cute umbrellas and had the nicest server.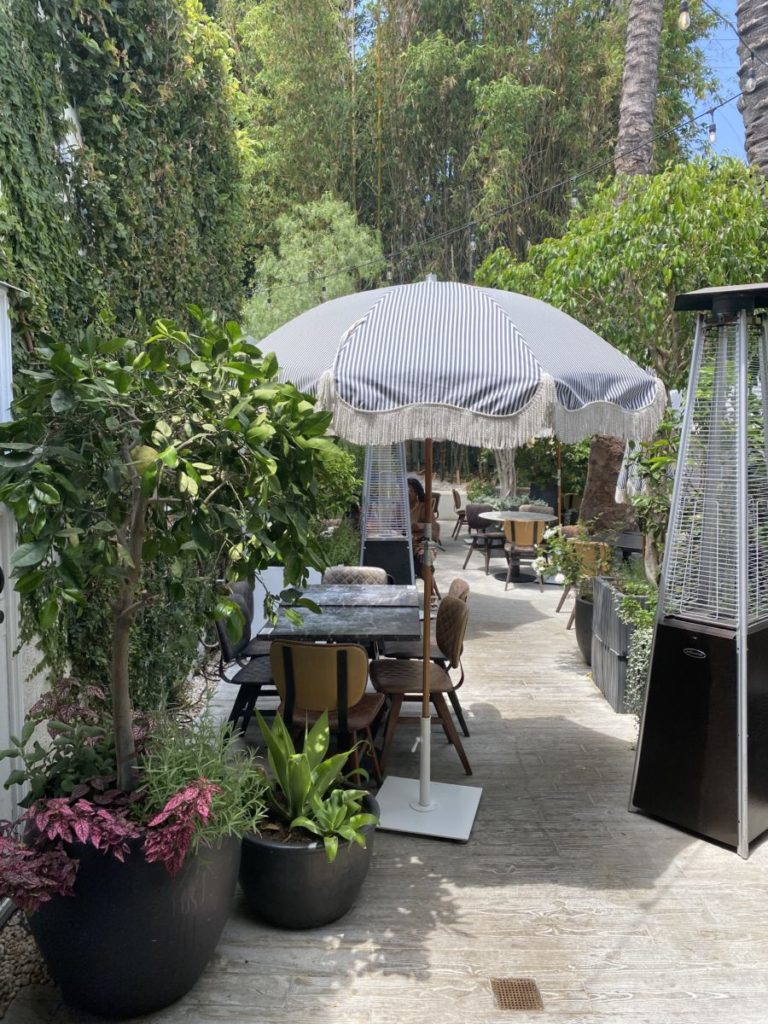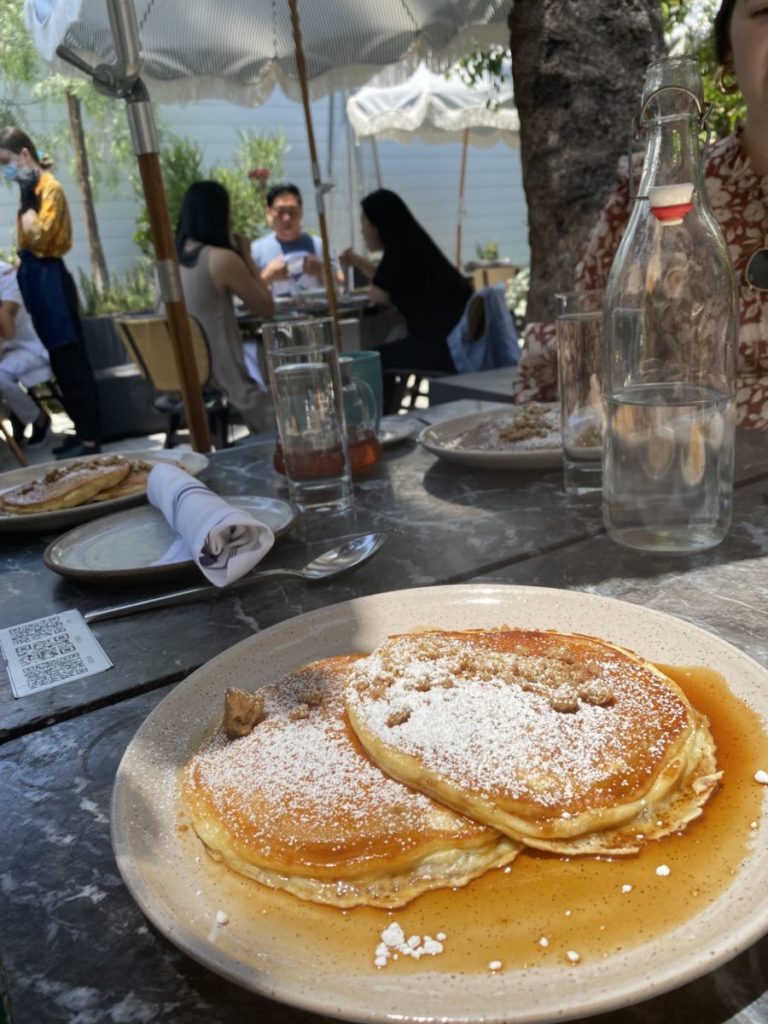 Where to Shop
Abbot Kinney Boulevard– As if Venice Beach wasn't cool enough, Abbott Kinney Boulevard solidifies it's status because it's filled shops, pop-ups, and cool places to buy treats (there's even a weird pudding shop). It's a relaxed area to spend a couple of hours exploring.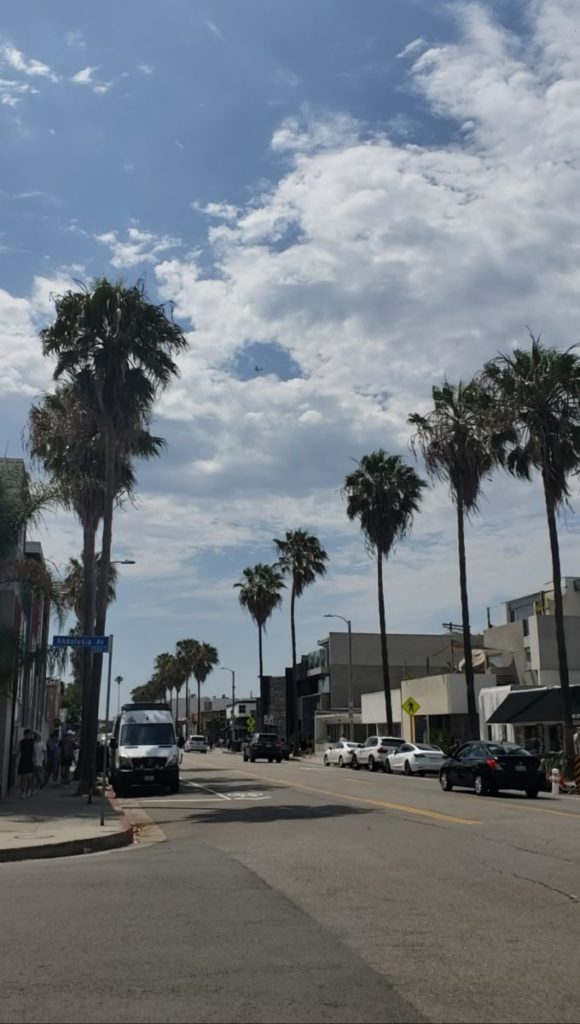 Rodeo Drive– One of the most famous shopping districts in the entire world this strip shouldn't be missed even if your just browsing. Literally every high-end designer that you can imagine has a presence here and the street is lined with beautiful palm trees covered in lights.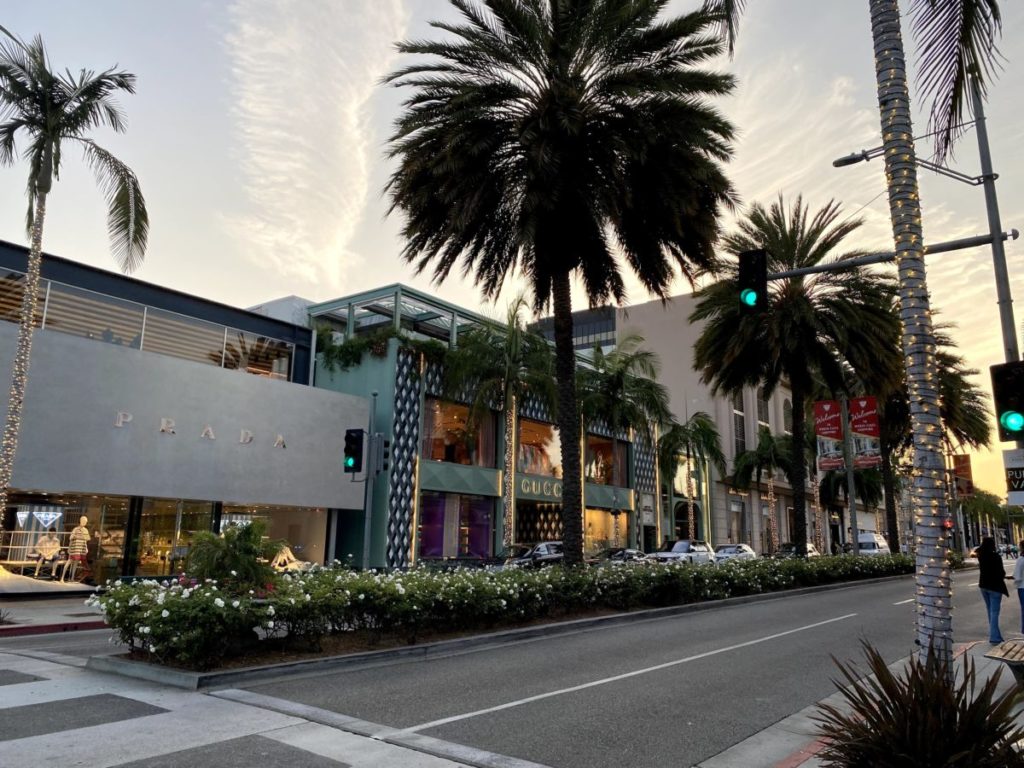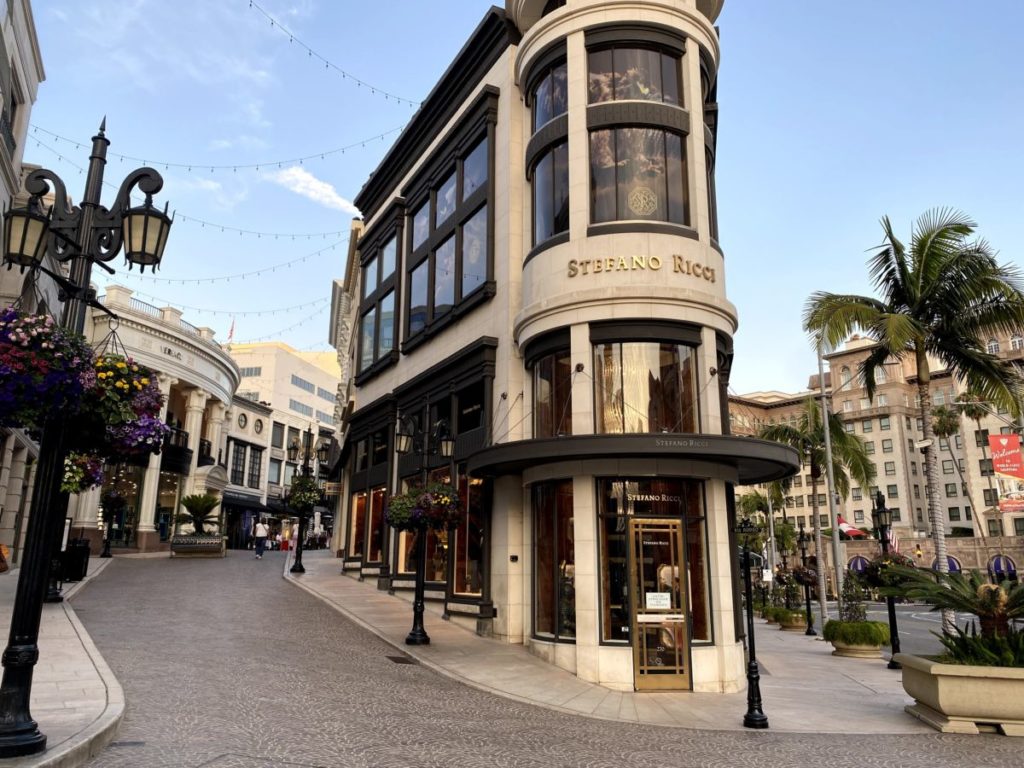 Melrose Arts District– This eclectic strip is a great place to find vintage and unique pieces for your inner hippie/skater. Even if that vibe is not your style, the energy of the neighborhood and the graffiti on the walls will keep your interest for an extensive period of time.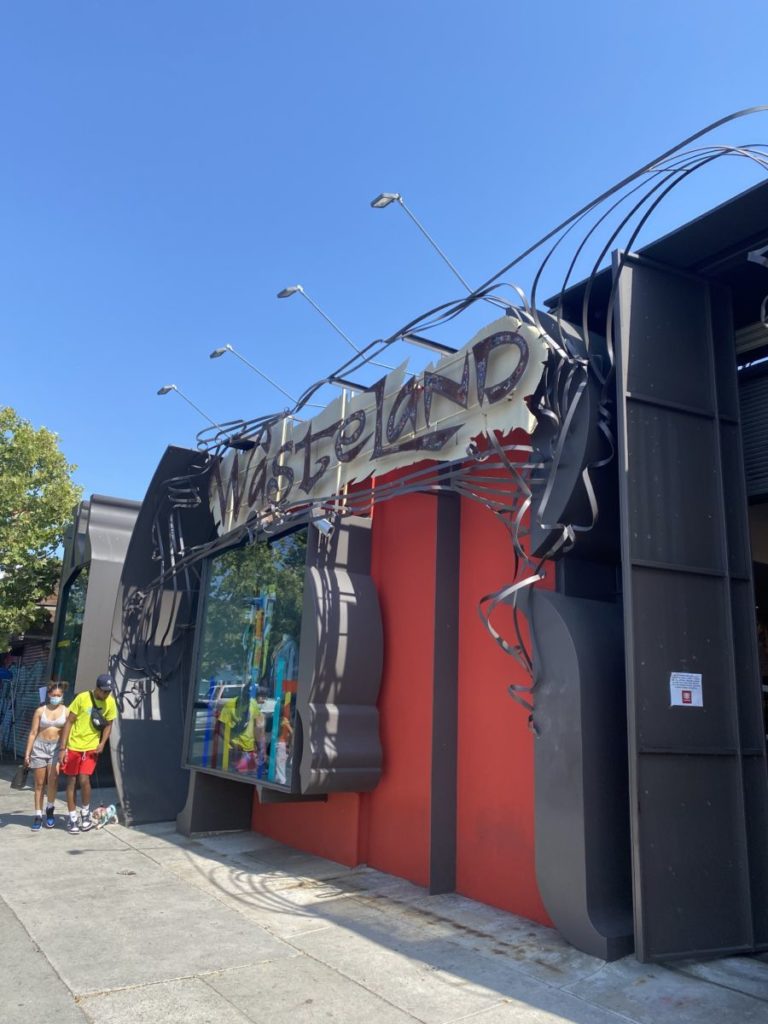 Melrose Place- You really shouldn't miss this quaint shopping district. Tucked away between Melrose and La Cienega Boulevard, it is a quiet area with the chicest, contemporary brands on the market. Think: The Row, Veronica Beard, Zimmerman and Chloe.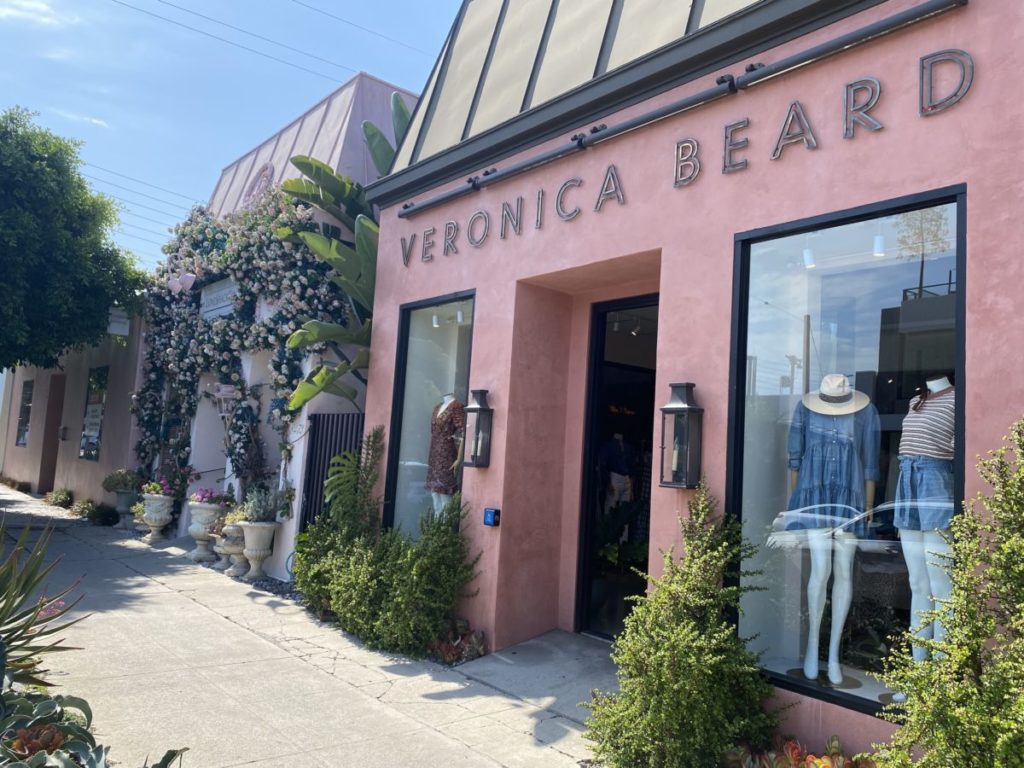 What to Do
Walk of Fame– Sure, this is the ultimate tourist activity, but it's hard not to get excited when you see the names of the entertainers you love and curious when you stumble on names you don't know. You can make this activity has long or as short as you want. Simply find a spot to park off Hollywood Blvd near the TCL Chinese Theatre and head in any direction for as long as you can stand it!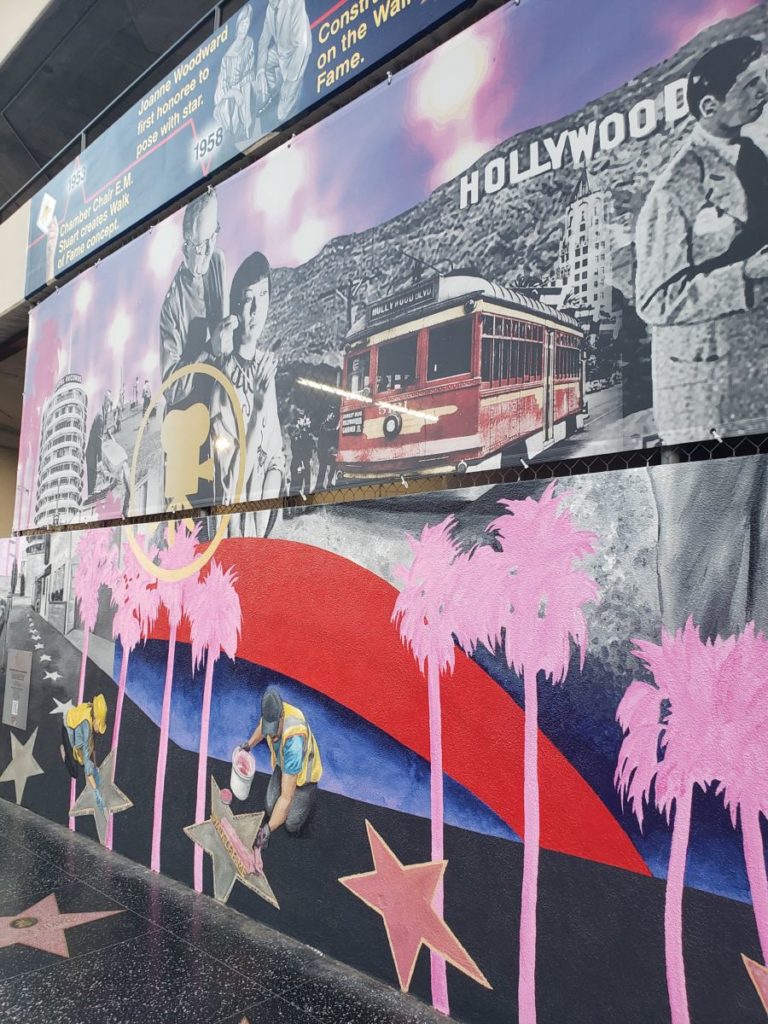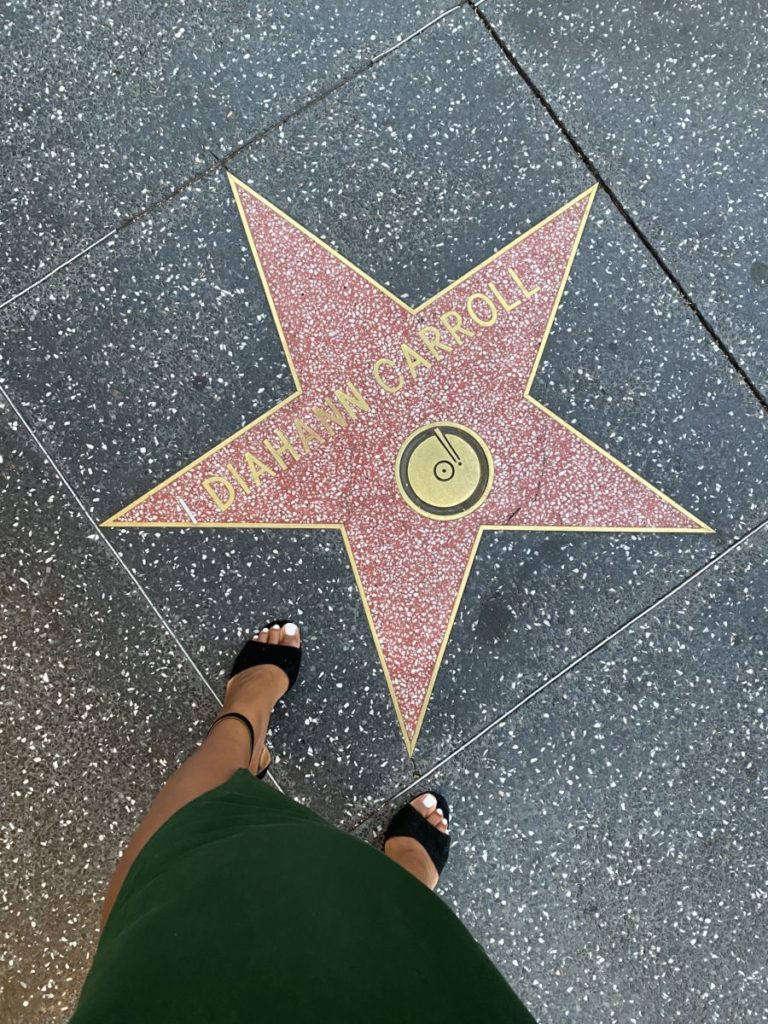 Visit the Hollywood Sign– You can't come all the way to LA and not see the Hollywood sign. In fact, it easy to come across while gallivanting through Hollywood, but if you're wanting to take a photo with this iconic sign it may be a little harder to accomplish. We found the best place to snap a good photo with the sign is at Lake Hollywood Park (3000 Canyon Lake Dive).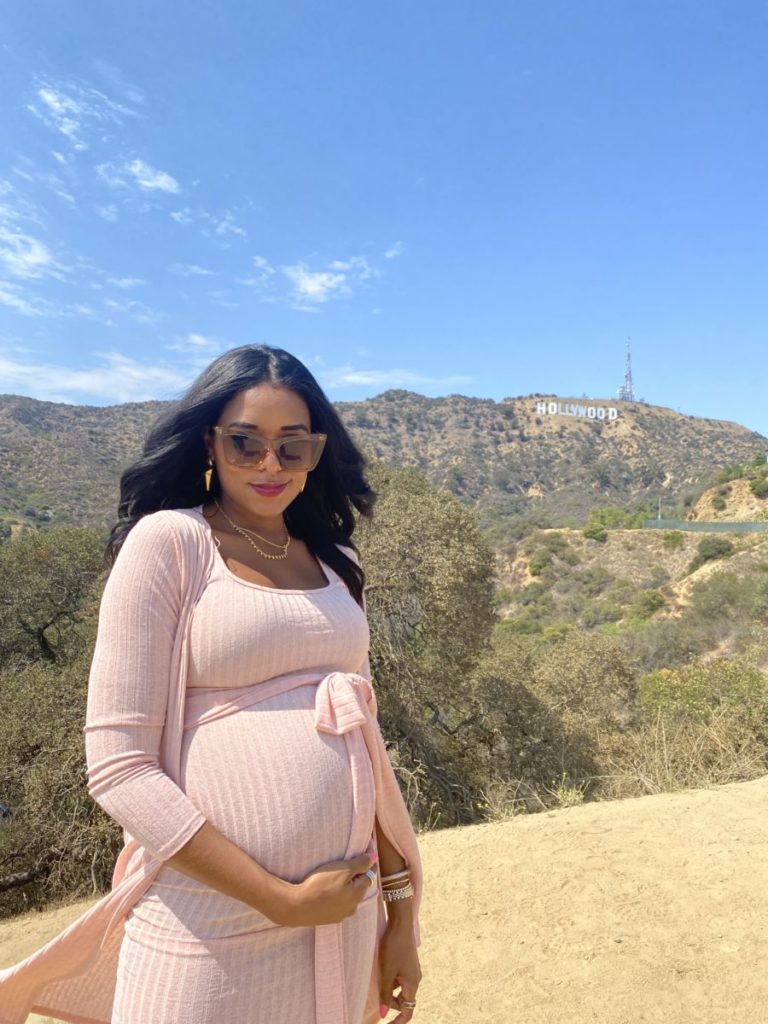 Santa Monica Pier– This icon strip of carnival rides + food has been an LA staple for decades. Morning, noon, and night daily you can get your fix for the fair and all the joy that comes along with it.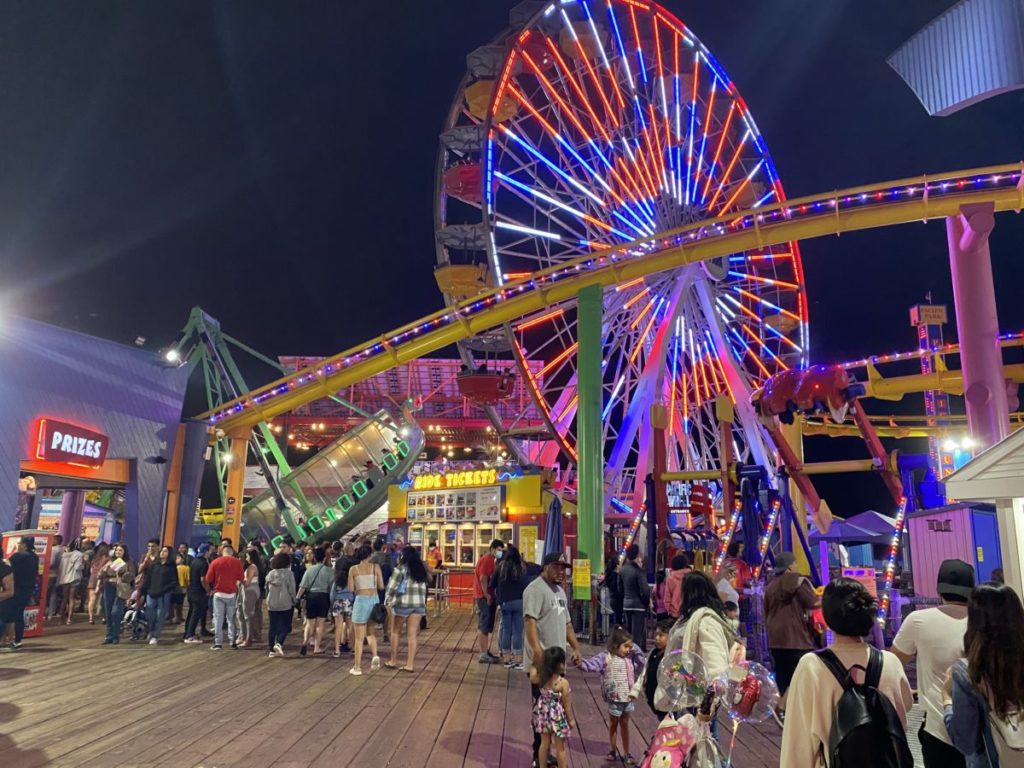 Soho House– If you're lucky enough to know someone with a membership take them up on the offer to meet here. Just like in NYC, this is definitely a place to see and be seen while dining or getting some work done. And you never know who you'll meet while at Soho House.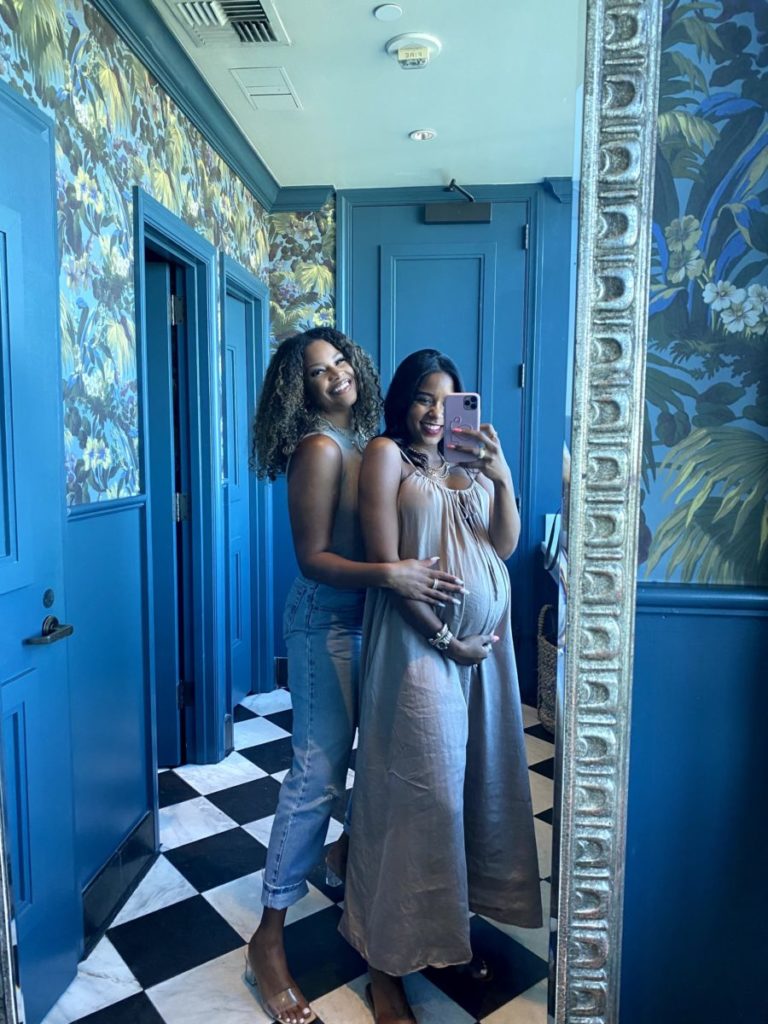 Have any places in LA that are a must when you visit? Leave them in the comments below!