Now that I've been pregnant for nine whole months, I think I have a good grasp on how to dress for a bump. I've said it a million times:  I was sooo lucky to be pregnant when I was. Not only did the weather allow me to throw on a dress and keep it moving, but babydoll dresses are VERY trendy right now, so often I could just size up at stores I already shopped at. But I'd be lying if I said that was always the best choice. There's a reason maternity brands exist! The farther along you get into your pregnancy, the more your proportions change in a way that "normal" clothes just can't always account for. So I was happy to find a few brands that really allowed me to embrace this stage of my body by making me feel beautiful, chic, and, most importantly, comfortable! As we transition to a new, cooler season, you mama-to-bes won't have the same luxury I did of just throwing on a dress and calling it a day, so here is a list of my favorite maternity brands to help get you + your wardrobe through this very special time in your life.
Higher End Brands
HATCH Collection– Easily one of the hottest brands in maternity wear, HATCH offers super chic pieces that will still allow you to feel fashionable + stylish. Highly recommend these pieces for any special occasion you may have during your pregnancy. And a lot of their clothes will work postpartum.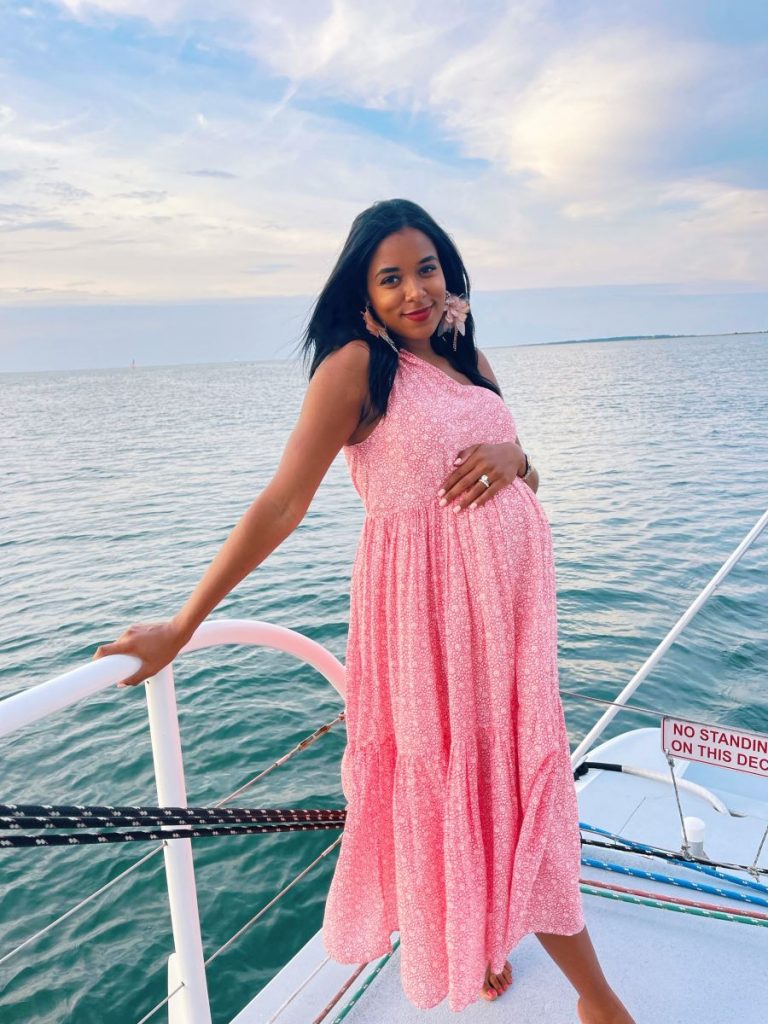 Aniche– Another super chic brand, however Aniche offers more simple, classic pieces that are great at the office and special events. The pricepoint is reasonable and won't break the bank.
Bump&Milk– This brand is relatively new, really breaking through during the time the world shutdown. Each piece is super bump-friendly, but also doubles as nursing wear so you can easily feed your baby without having to sacrifice style.
Great for loungewear:
Bumpsuit– One of my favorite discoveries during my pregnancy, and the only reason I'd want to be pregnant during cooler weather. Bumpsuit has a handful of styles in a variety of colors that to me are soo chic and perfect for layering. I wore my piece traveling and it was the best wardrobe decision I'd made all trip. I'd own one in every color if possible.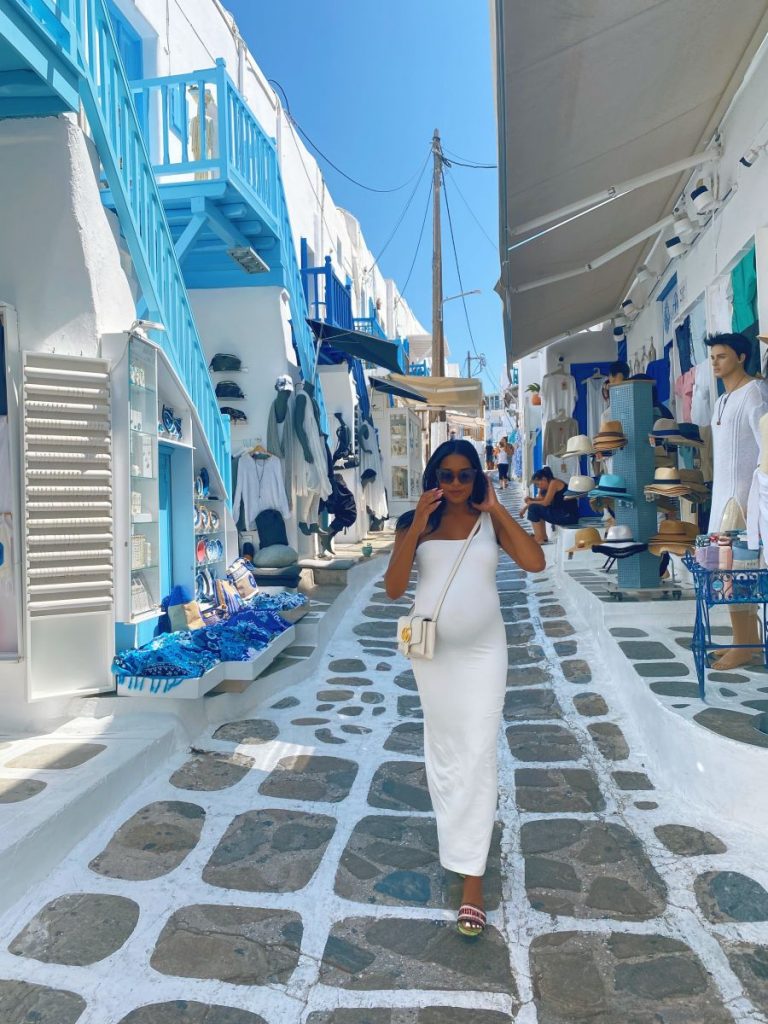 Storq– My favorite leggings + pjs came from this brand, as did the dress I wore the most often. Their pieces are super simple, but made with great quality and grow with you + your bump!
Kindred Bravely– Loved these pieces for lounging as you wait for baby to arrive, but also love that they double as nursing pieces with easy access to the food source! Also really a fan of these nursing bras bc they're both supportive + comfortable. Use code SHADESOFPINCK20 for 20% off your order!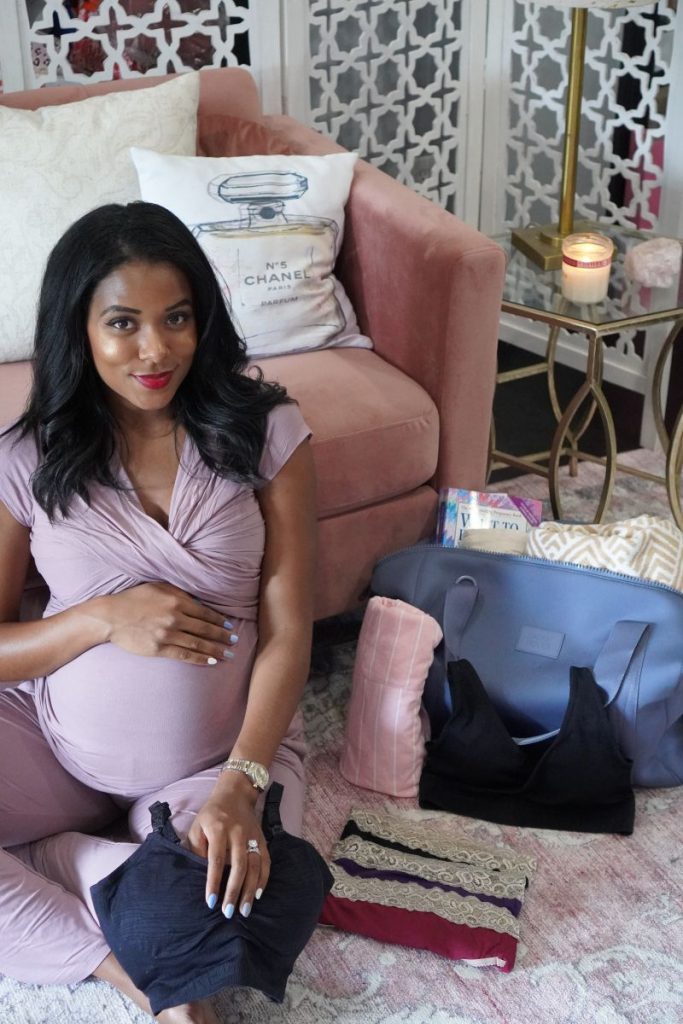 Trendy + Inexpensive:
Bump Biddy– I turned 30 during my pregnancy, and we celebrated in Miami. Up until that point my maternity wardrobe had only been babydoll dresses, and I just knew that wouldn't cut it for that weekend. So I was happy to discover this site because they offer a variety of what are essentially club clothes for pregnant women. But they aren't trashy, I promise! LOL. They also have a ton of super trendy pieces so you can fit in with your friends, but still fit your bump.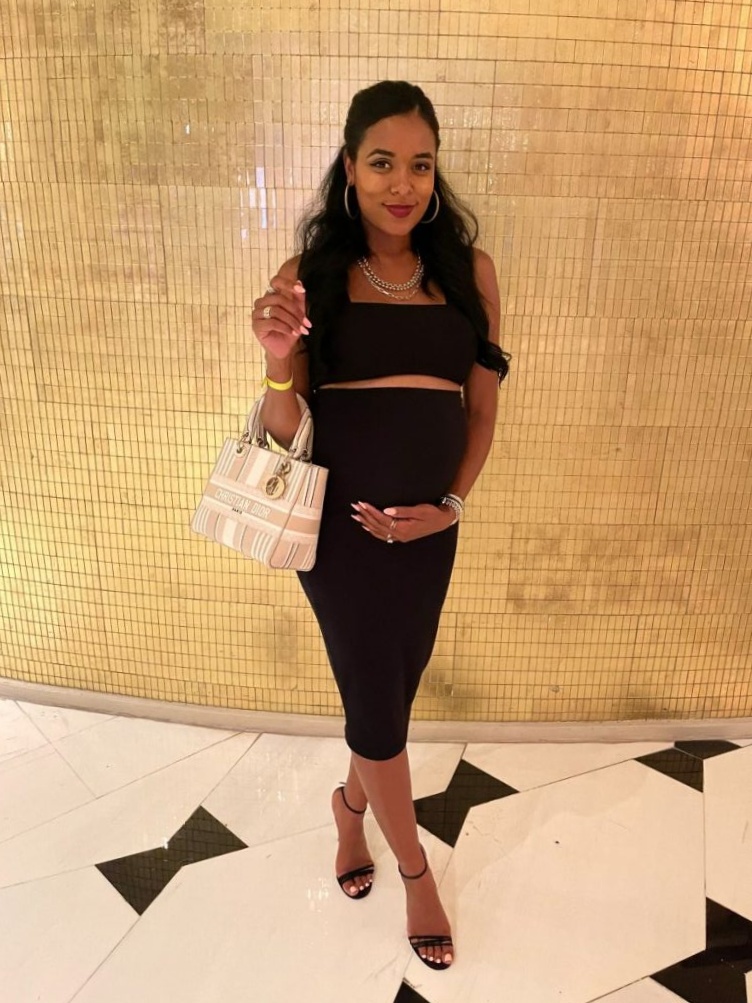 Petal + Pup– One of my favorite brands pre-pregnancy, and definitely one of my favorite brands during!! Their collection is super feminine and filled with pretty colors and prints. I love that they have an entire section dedicated to bump-friendly options, and with most pieces under $100, it makes creating a collection of maternity wear feel less overwhelming.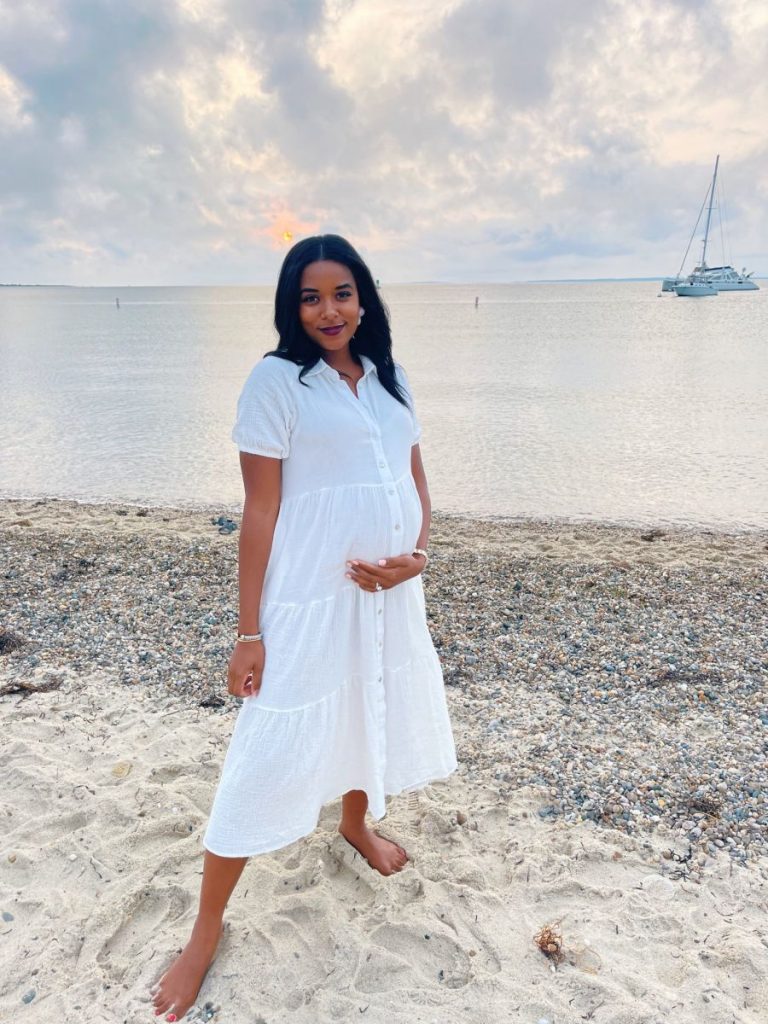 ASOS Maternity– Just like their regular collection, the ASOS maternity line is filled with everyday wear that will keep you on trend at a super affordable price and will arrive to you within days. Great place to stock up on things that you may not wear again after a few months.
Shein Maternity– I was soo surprised to leave that Shein had a maternity line. I'd never really shopped here before, but when I finally came across their collection I was very pleased. Again, a very affordable way to stock up on clothes that you may not want to wear again! Of course it's mostly trend, streetwear, but I did find my baby shower dress from here and I thought it was super classy + tasteful!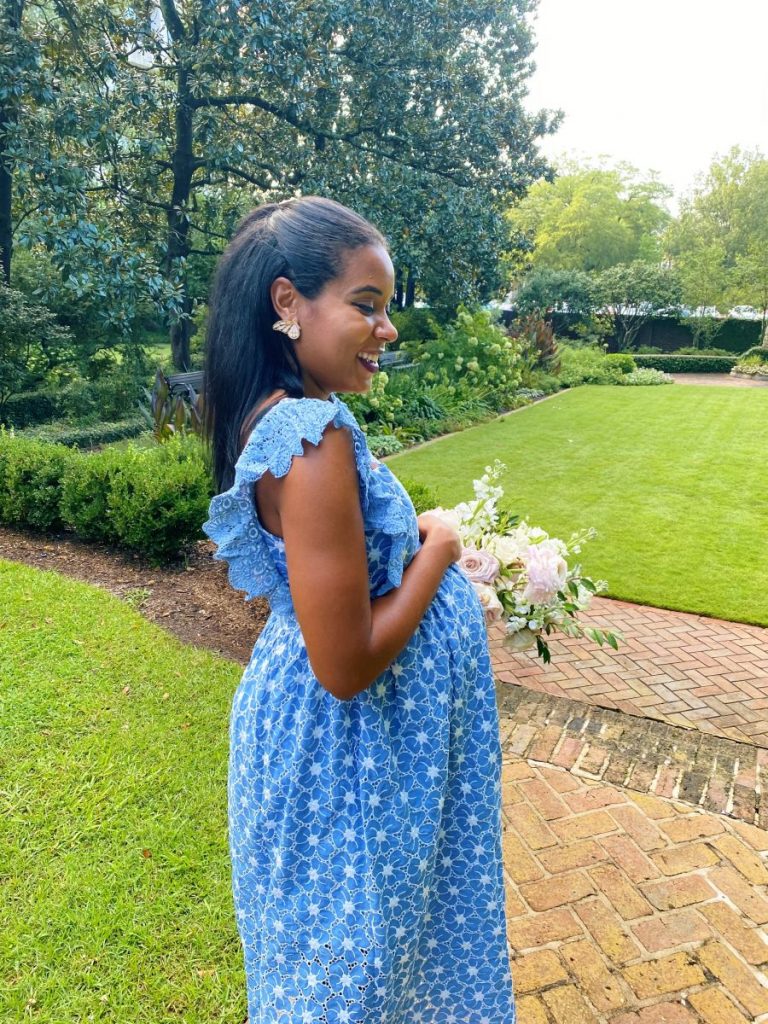 Here's some advice for stocking up on maternity clothes:
Don't spend a ton of money on a brand new wardrobe. Invest in a few key pieces for special events that require you to dress up.
Do purchase a good pair of trendy jeans (or jean shorts depending on the time of year). Just like when you're not pregnant, these are staples that are easy to build many outfits around. Show Me Your Mumu has my favorite selection of maternity jeans!!
Loungewear is key! If you're going to stock up on anything make it comfy clothes that allow you to relax on the couch, in a car, on a plane, under a book, on your porch, etc. It's truly what I got the most use out of!
A good pair of black leggings will get you very far!!
The best part about maternity wear is that a lot of it is great for the "4th trimester" too, so you'll be able to wear some of it the months after you have your baby!