If you know me, you know I am a huge Gamecock football fan and have been ever since I was in high school. But this season is going to look a lot different for me as I'll be nursing a weeks-old baby and will probably need to stay away from large mask-less crowds. Because of that I don't know how many home games I'll actually get to attend, but I can promise you I'll be watching every single one of them, cheering on my Gamecocks, and teaching my son to do the same!! For that reason, I'll still be putting effort into my game day outfit!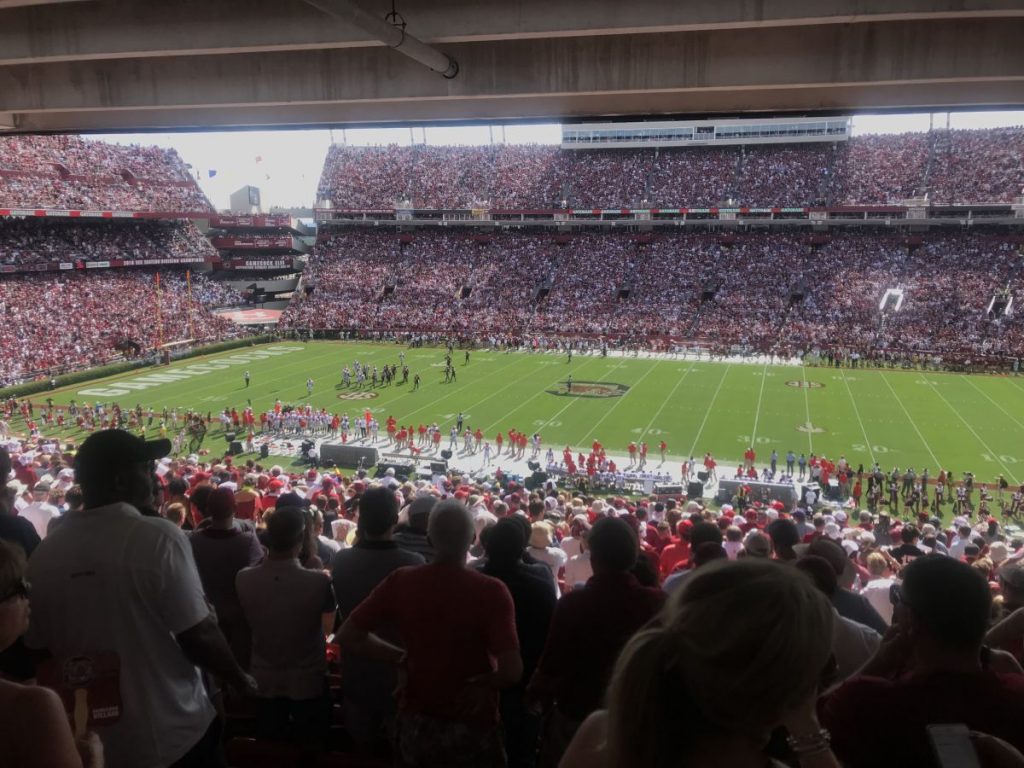 I've never been one of those girls who wore football jerseys – in fact I've never even owned one- but on game day there's never a question of which team I'm supporting. That's because my outfit says it all. From black dresses to cute pops of garnet, I always rock our colors… just in a fashionable way that still speaks to my personal style.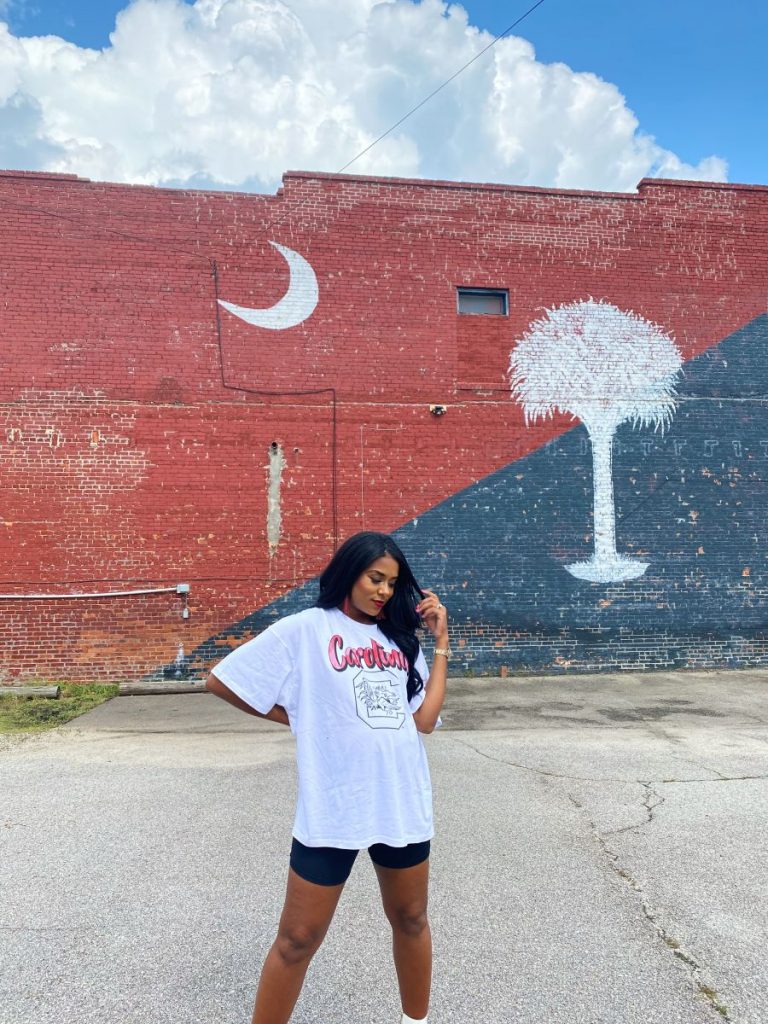 Like I said, I'll probably be watching from home a lot this season, which means I'll probably be wearing more cute tees than usual, but decided to still pull together a few options for anyone else who is looking to stock up on their garnet + black wardrobe!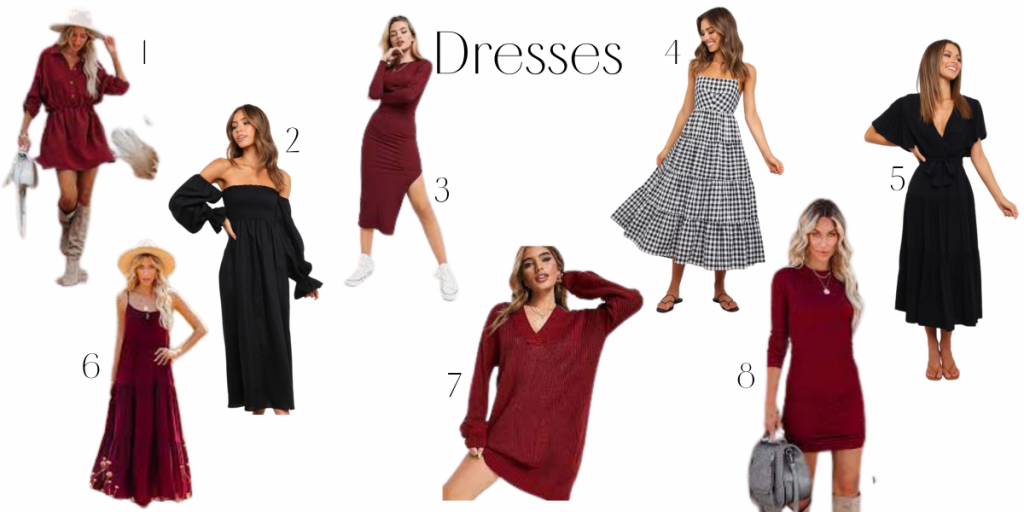 Dresses: 1//2//3//4//5//6//7//8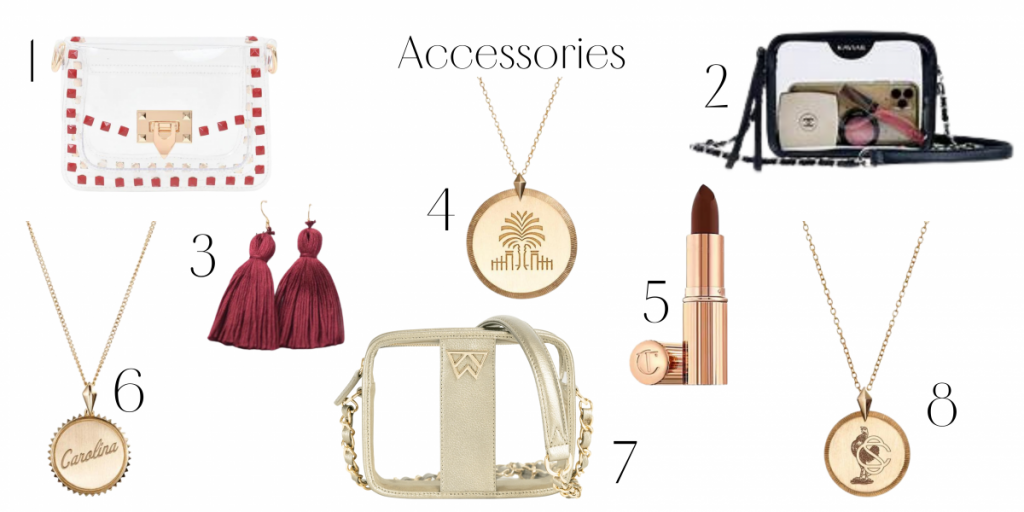 Accessories: 1//2//3//4//5//6//7//8