Dress: Draper James
Pregnancy has brought many, many changes: I never wear pants, I need a nap to get me through the day, I eat way more than I ever have, and there are parts of my body I can no longer see unless there's a mirror involved. But the biggest change thus far would have to be no longer having the ability to enjoy craft cocktails whenever I please. Until I found out I was expecting, I didn't realize just how much refreshing libations were apart of my life. Reading that makes me cringe a little because I'm not sure that it's something I should admit, but honestly it's true.
I'd have a mimosa at brunch, meet friends out for a drink after work, enjoy a glass of wine at night while watching Netflix, order a craft cocktail at the bar while we waited to be seated at a restaurant, and would even pop a bottle of champagne to celebrate the most menial of accomplishments. But now…nothing! Time passes so slowly and I miss the camaraderie you'd feel when linking up with friends for nothing more than just a drink.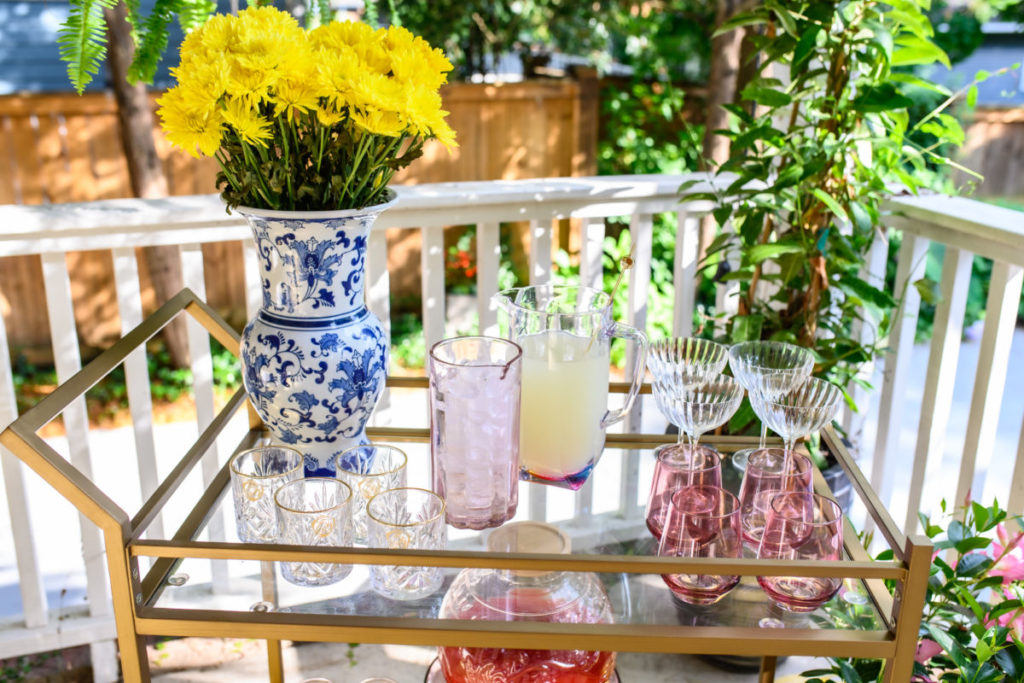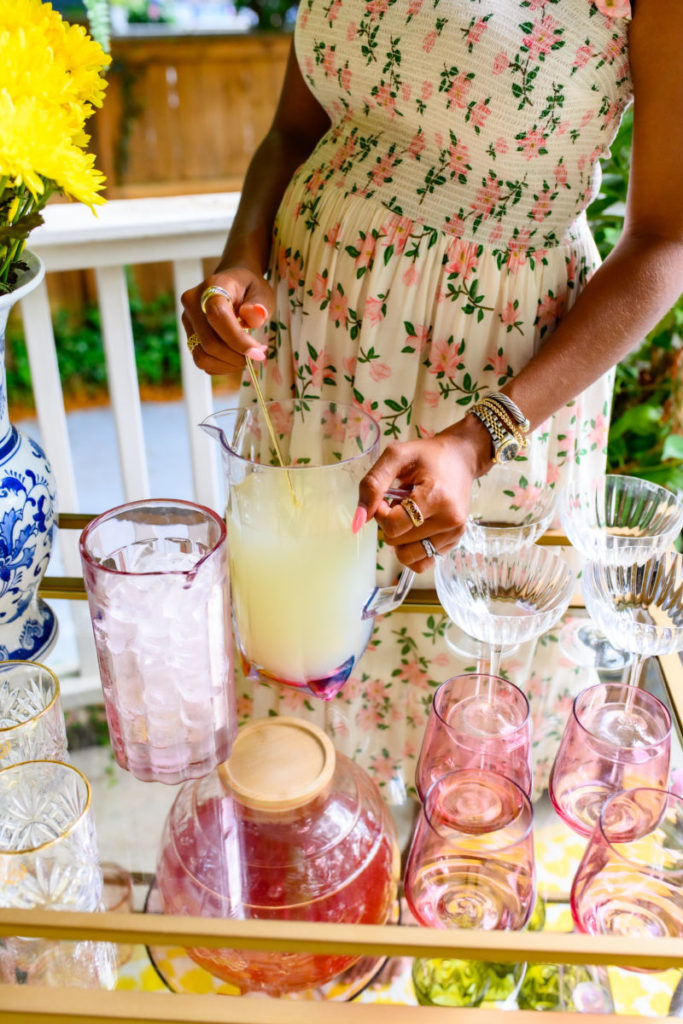 When I started sharing that I was pregnant, everyone pitied me for having to go through it during a South Carolina summer. What they meant was because of the heat, the humidity and SC's inability to cool off even long after the sun has set. But what they should have pitied me for is that I'd have to opt out of the busiest drinking season, especially since everyone is catching up for last summer.
Trust me, spending long days on the lake or at the beach feels a lot different when alcohol isn't involved. But nothing's worse than being surroundedby people you love who have all been drinking for hours…while you're completely sober!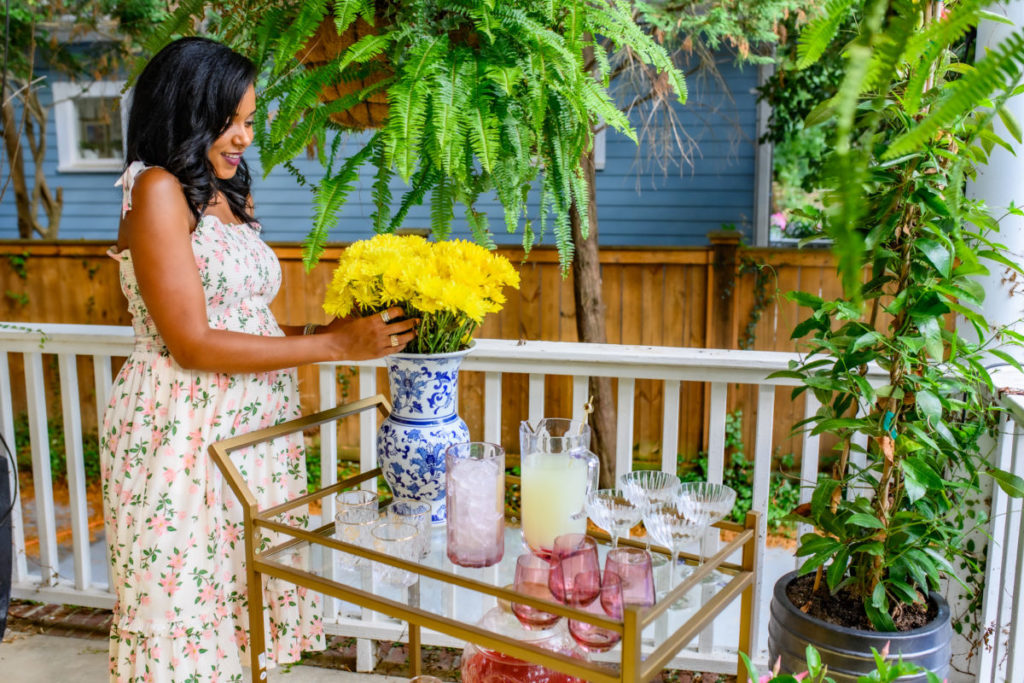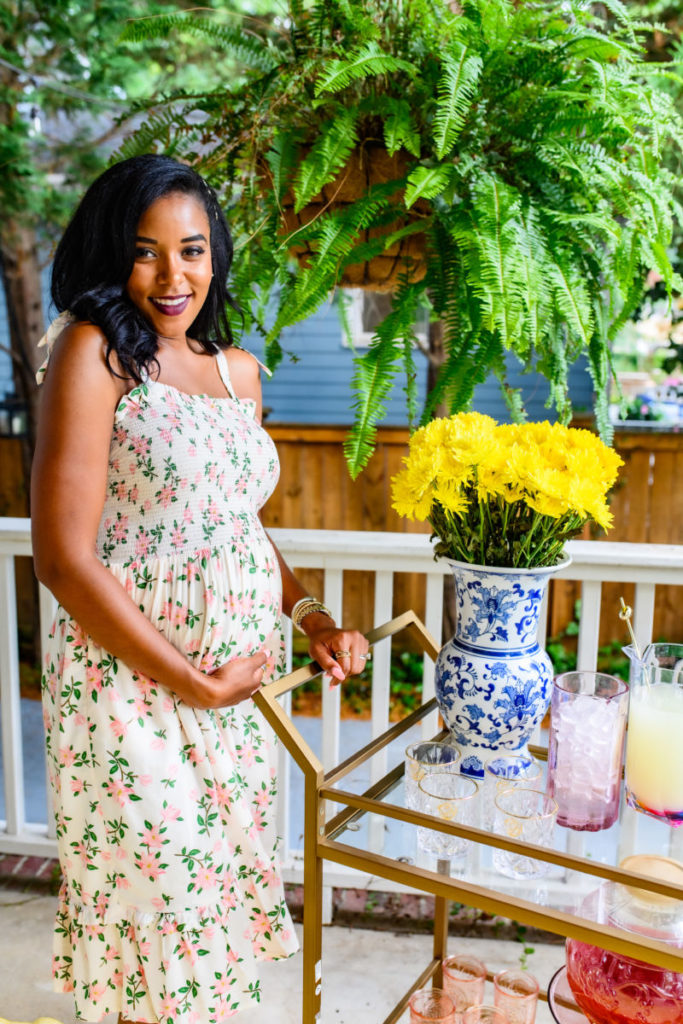 Alas, it's just one summer of my life! And to be honest, it's going by pretty quickly, but the one thing that has helped me get through those moments thus far are mocktails– faux cocktails!! It gives the feeling of participating in the activity, just without any of the intoxicating feeling…or the repercussions the next morning.
Not only have I been ordering craft mocktails at restaurants during dinner and happy hour, I've started making them at home to enjoy after a long day, which is truly a treat for me. Even before getting pregnant I didn't drink soda often, and I really only drank juice in the morning with breakfast. I mostly just consumed water with lemon throughout the day, aside from a cup of coffee in the morning. But all that water gets really boring now that my evenings don't consist of libations.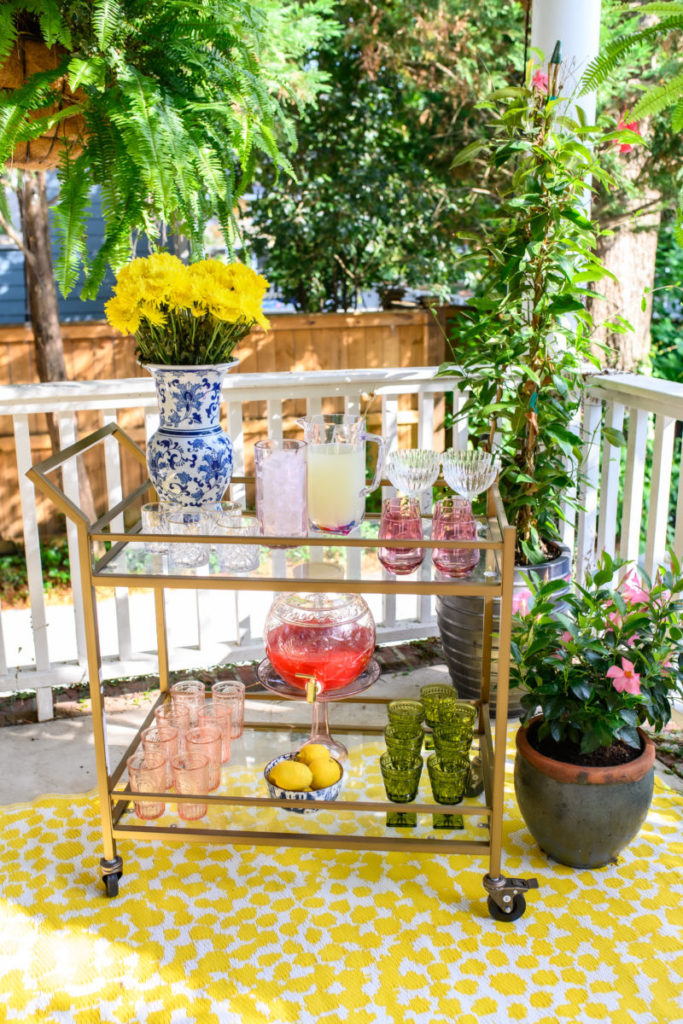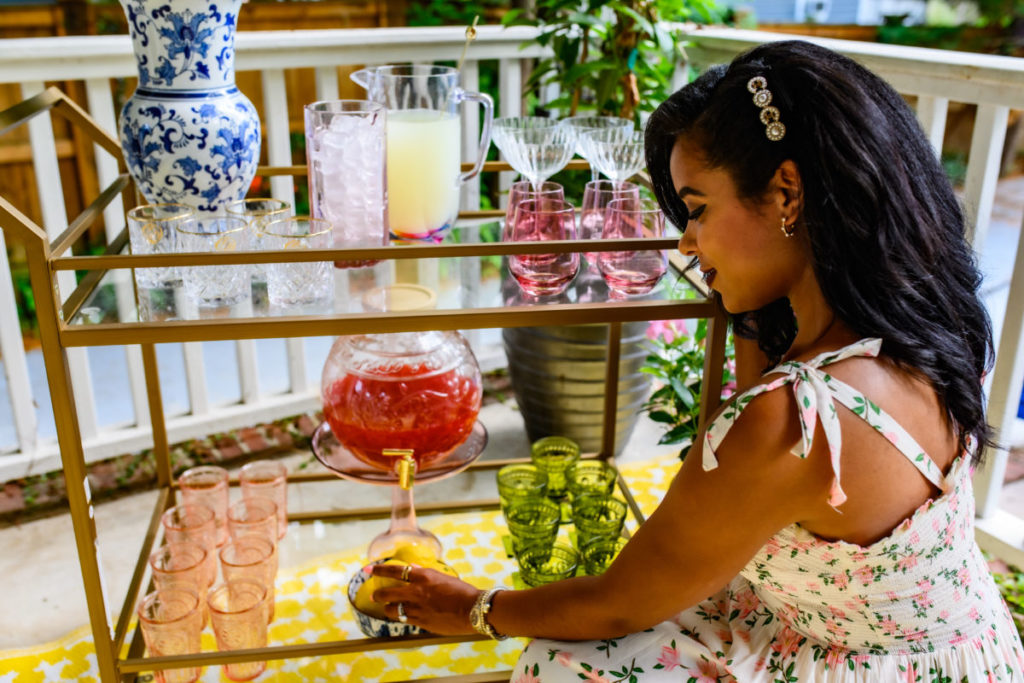 So, because I know several of you are spending this summer expecting as well (and just in case the rest of you would like alcohol-free options that are delicious) I've rounded up a few of mocktail recipes that have been getting me through the summer. But I'll fill you in on a little secret. Most great mocktails have three common ingredients: fresh fruits, something that creates a little fizz, and a glass that feels anything but ordinary!
See below for some of my favorite recipes (that you can also add alcohol to if you so choose). And if you choose to make one, or all, let me know what you think!! Xx Meg