Last weekend I brought in my 30th birthday in Miami (a coincidence that it's Todd's favorite city? I think not lol)! It was a weekend filled with so much joy, sunshine, and some of the trendiest restaurants in Miami.
I know everyone's starting to travel again– that was evident at the airport–  so I figured I'd share our itinerary with you in case you wanted to experience some of the things that made my birthday feel soo special.
Friday (my actual birthday)
Brunch @ Little Hen
A contemporary brunch boutique that exudes femininity. This space is covered in blooms and features dreamy, English-inspired design. Not only is it the cutest, the food is actually great. I highly recommend the Rose Petal Pancakes!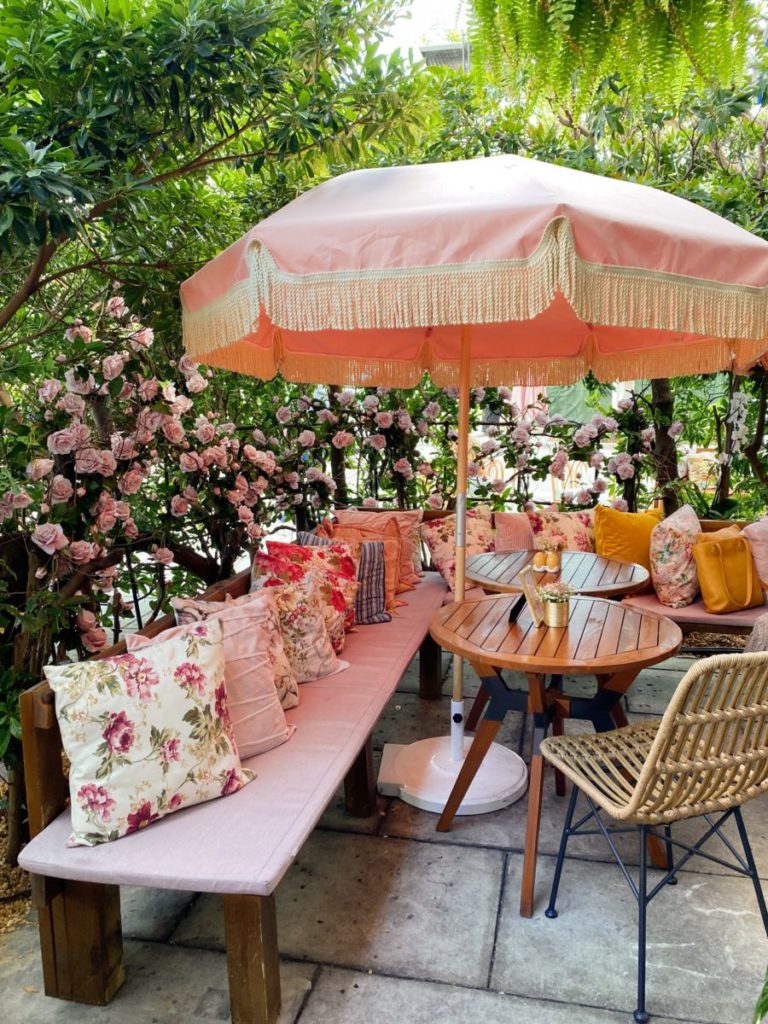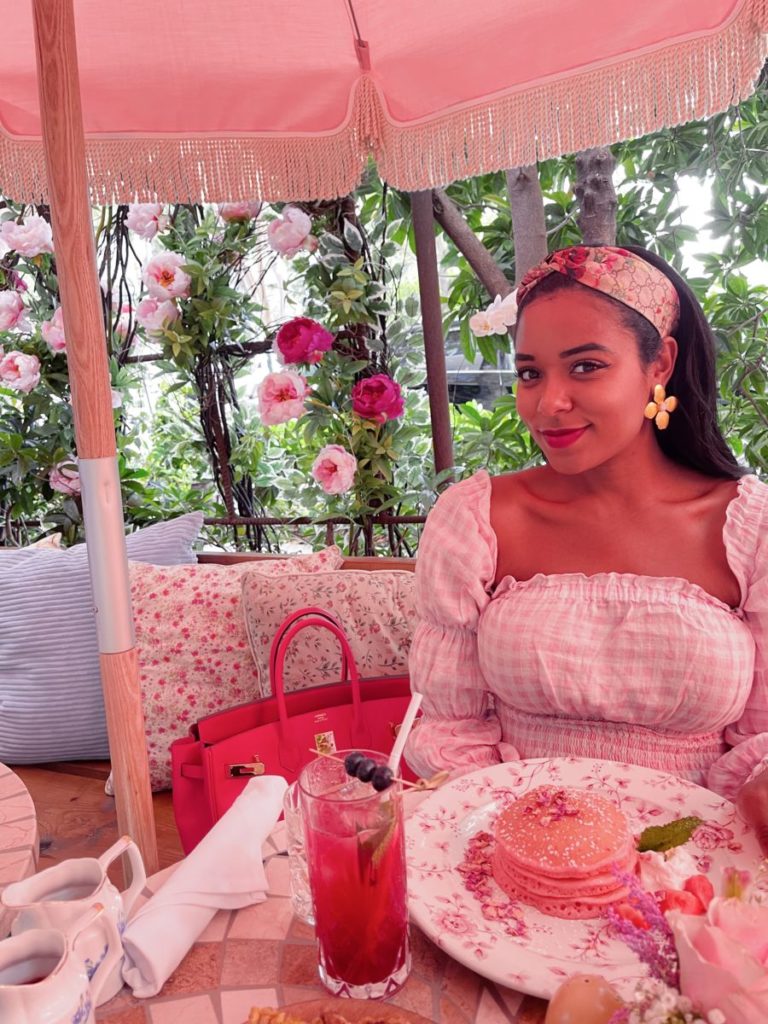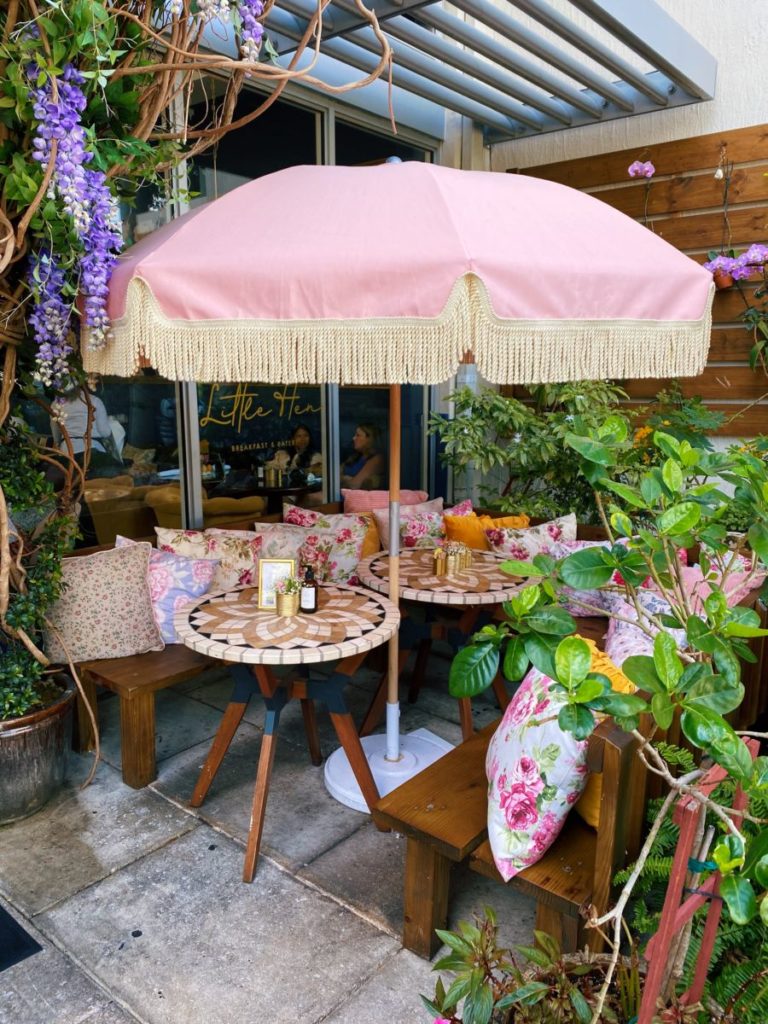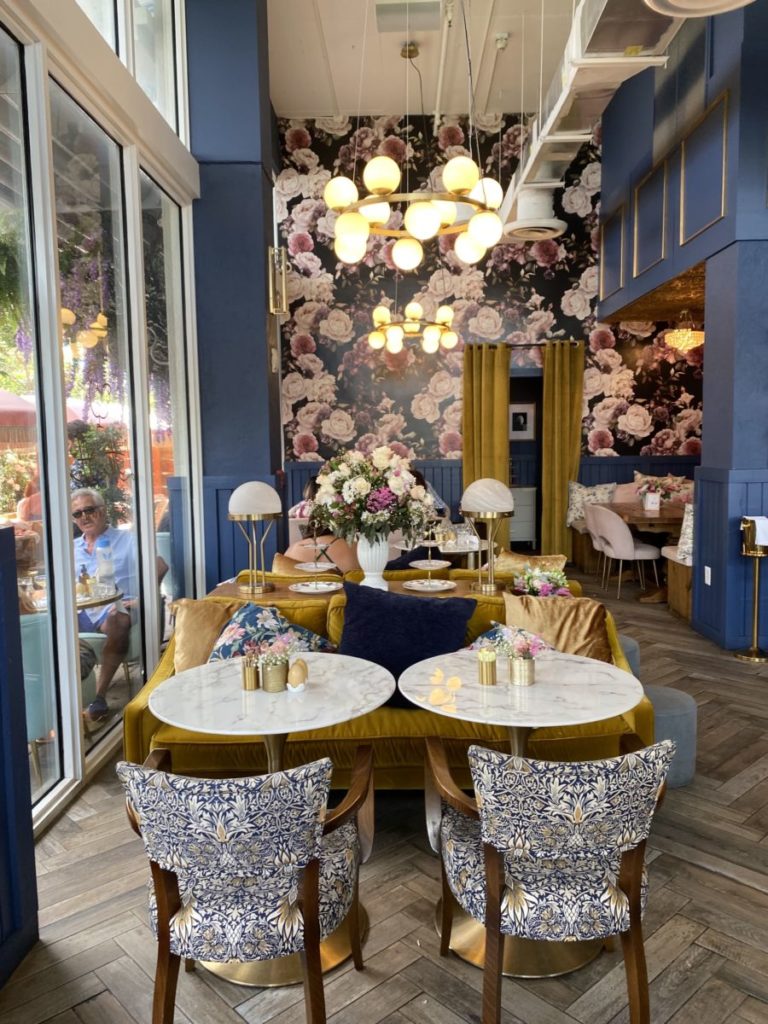 Yacht Ride Around Aventura, Miami River + Biscayne Bay 
My only request for my birthday was to be on a boat, and boy did my husband deliver! We spent the entire day on this beautiful yacht floating around the best parts of Miami. The weather was perfect and the crew was so incredibly caring that it really made for the perfect day. We even had the opportunity to anchor, get in the water, and jetski. It was there we ran into R&B recording artist Common!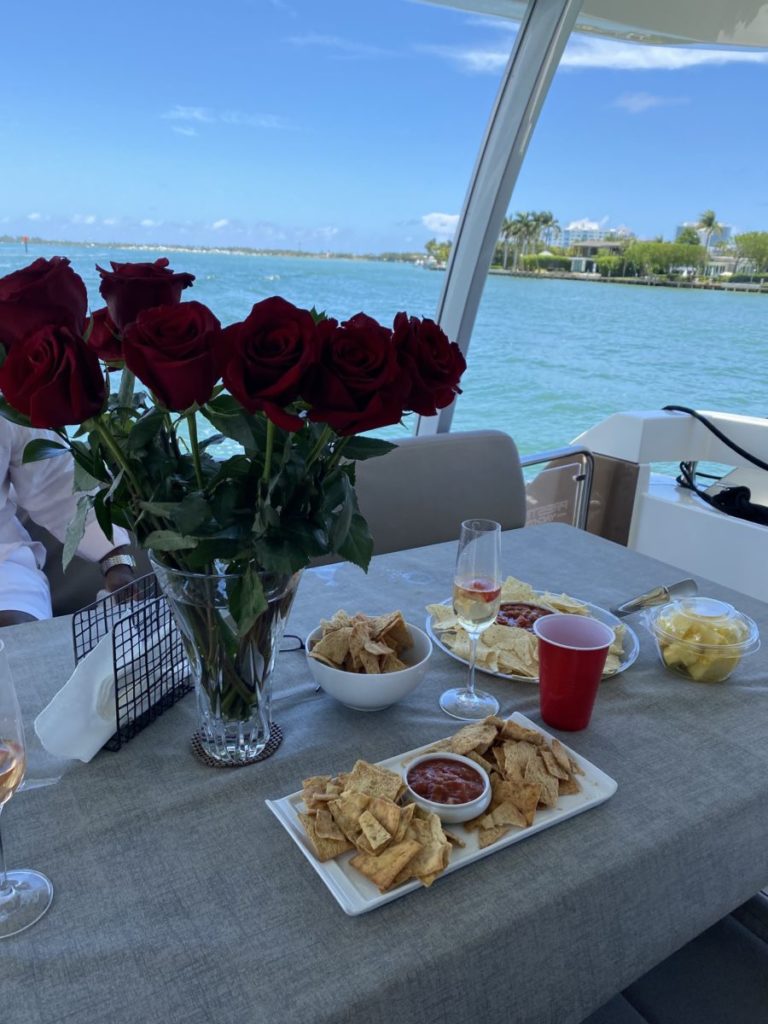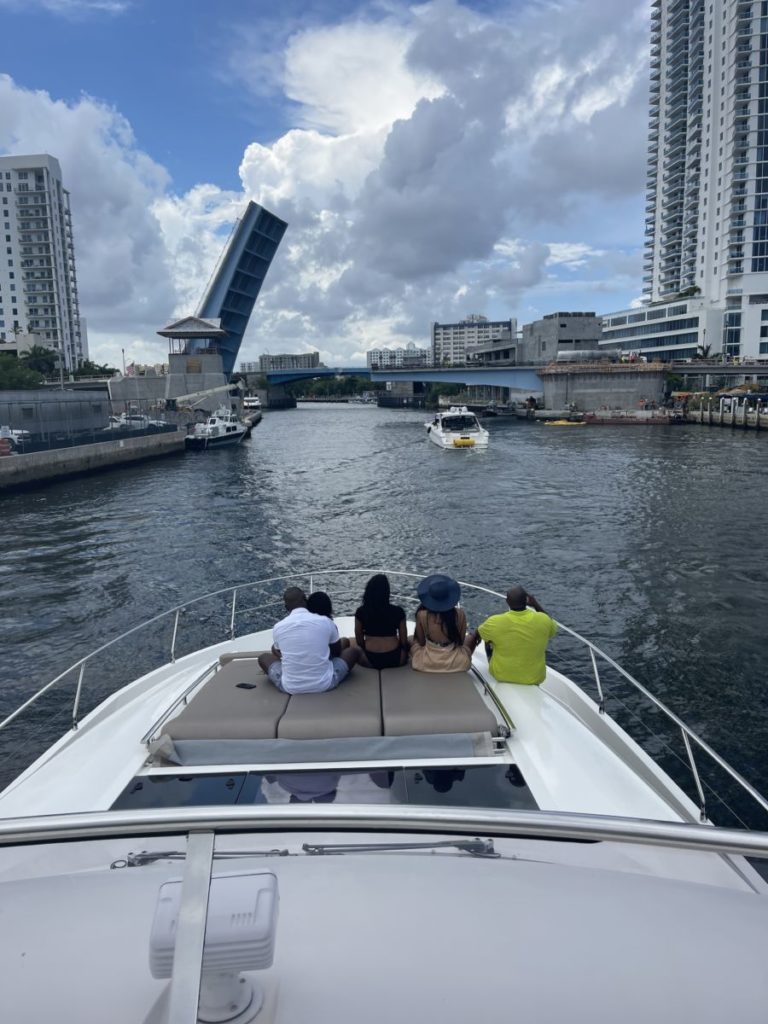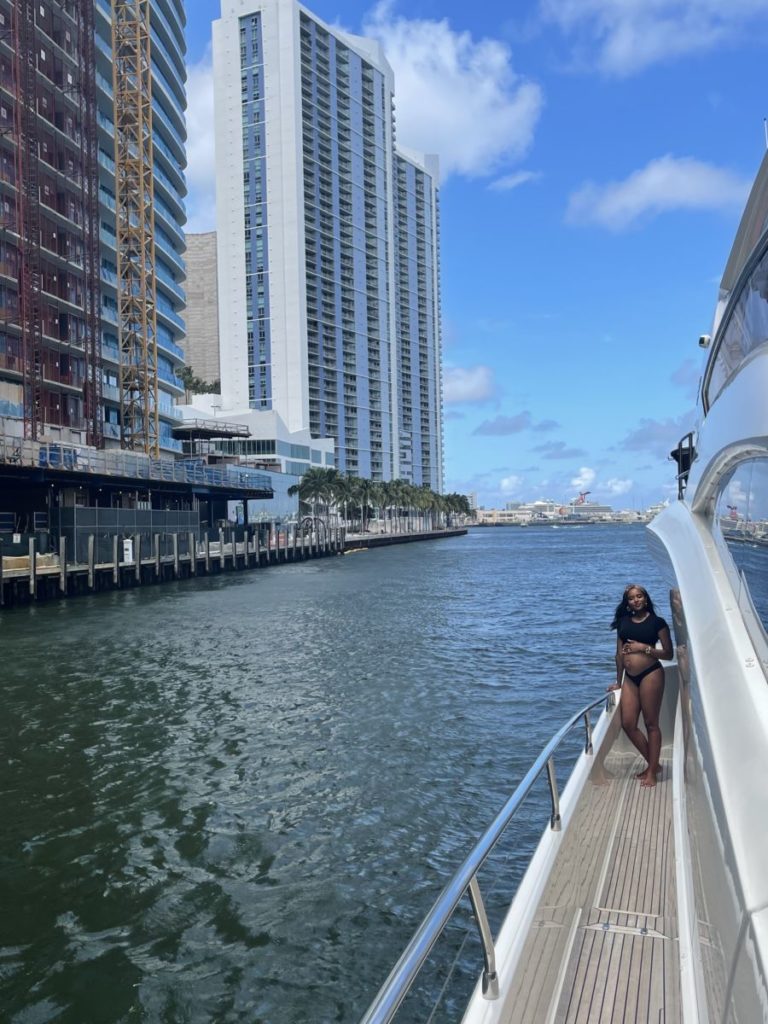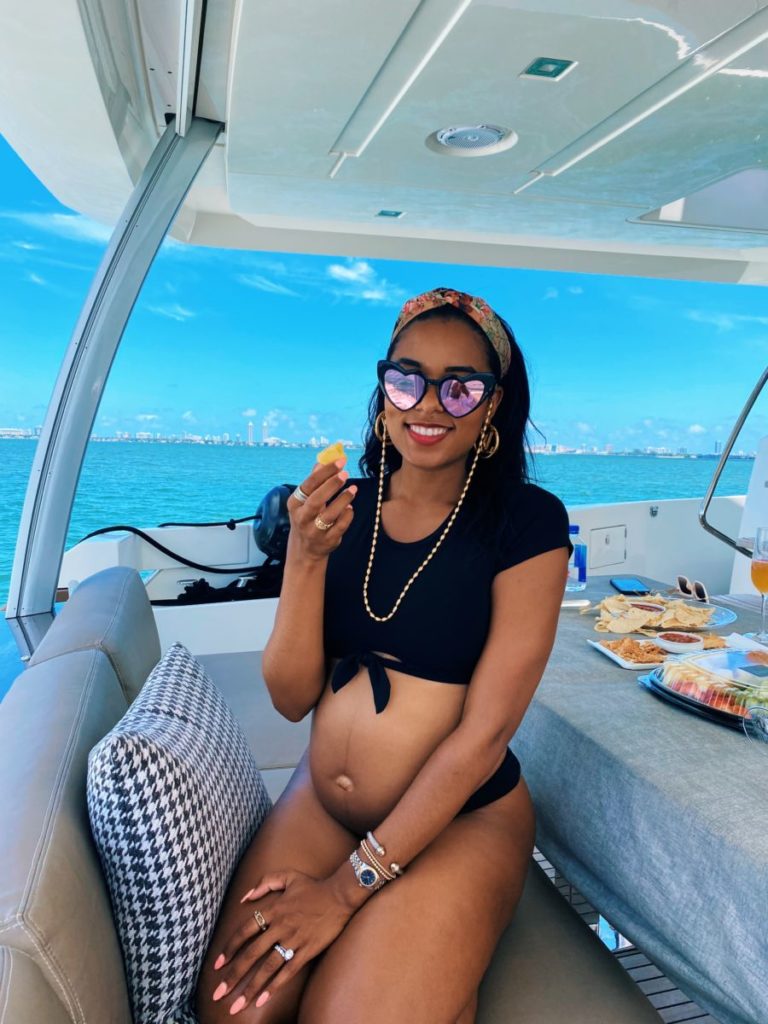 Dinner @ Sugar
Todd + I had been trying to get reservations at this restaurant all year, so when they were able to take us on my birthday I was sooo excited! Located on the 40th floor of an apartment building in Brickell, this restaurant is like a secret garden in the sky. The food is Asian-inspired tapas and everything we ordered we loved! There was a DJ playing music and a crowd well into the early morning. This should definitely be on your list if you're looking for dinner or nightlife.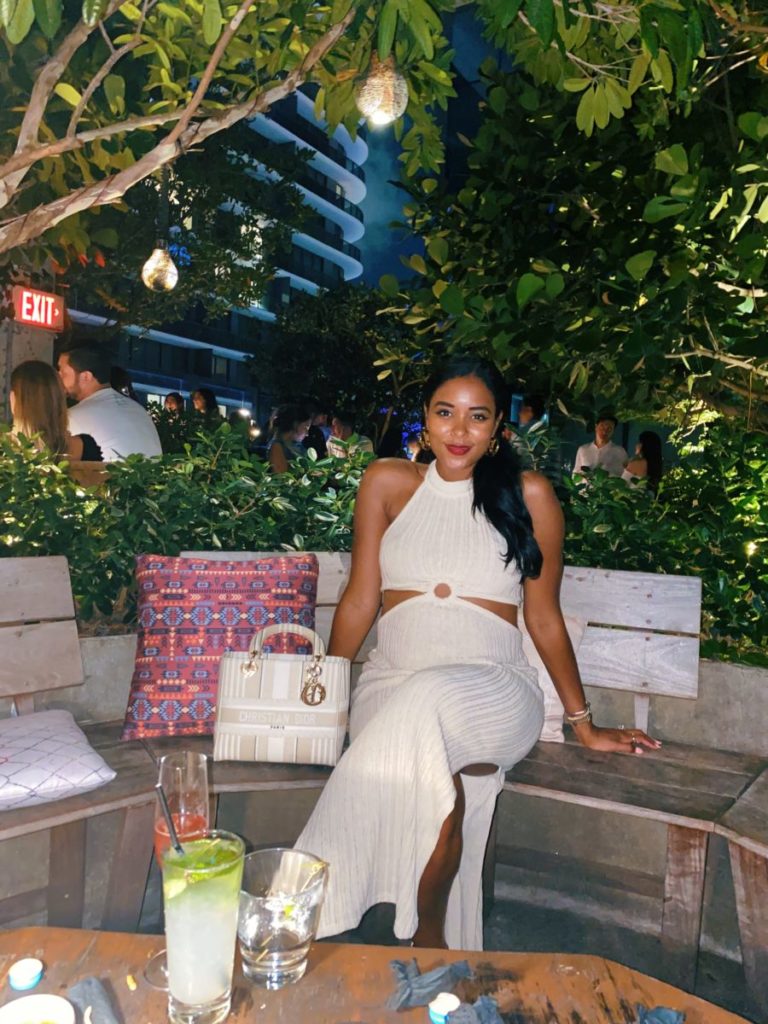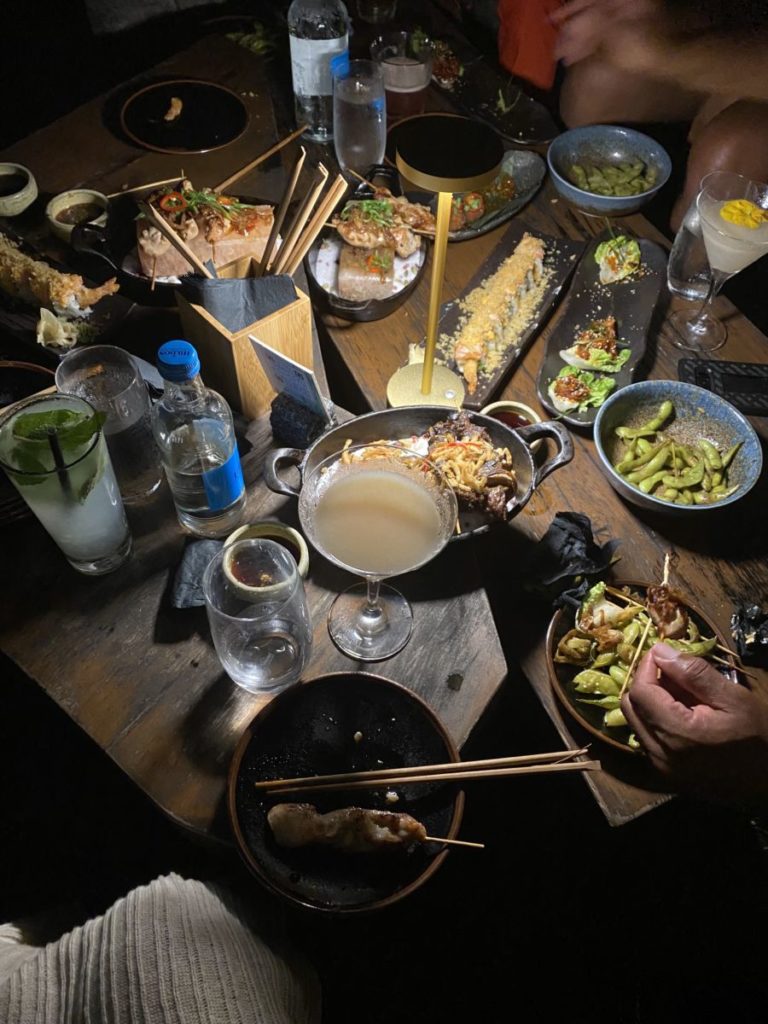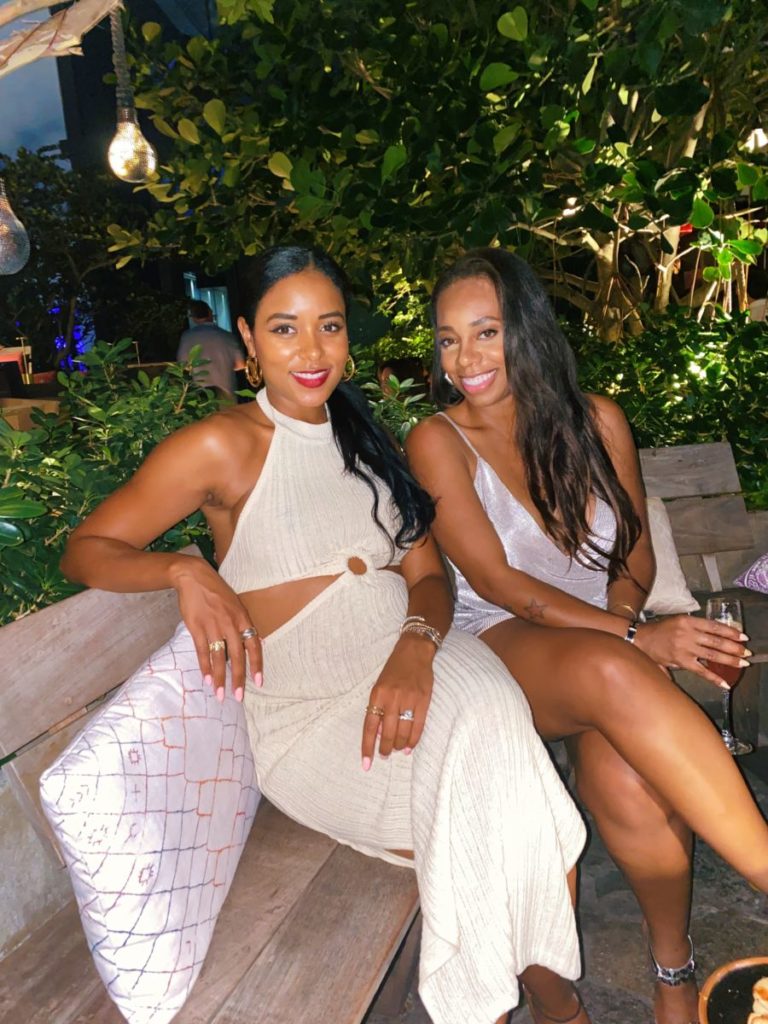 Saturday
Brunch @ Swan
The next morning we slept in and then had brunch at this ultra-glam restaurant located in the heart of Miami's Design District. Their indoor/outdoor set-up is an experience in itself. The decor was super chic and reminiscent of the Beverly Hills Hotel. I'm a lover of brunch and their menu did not disappoint. Highly recommend their Bourbon Cinnamon Roll, Ricotta Pancake, or Ham + Truffle Omelette.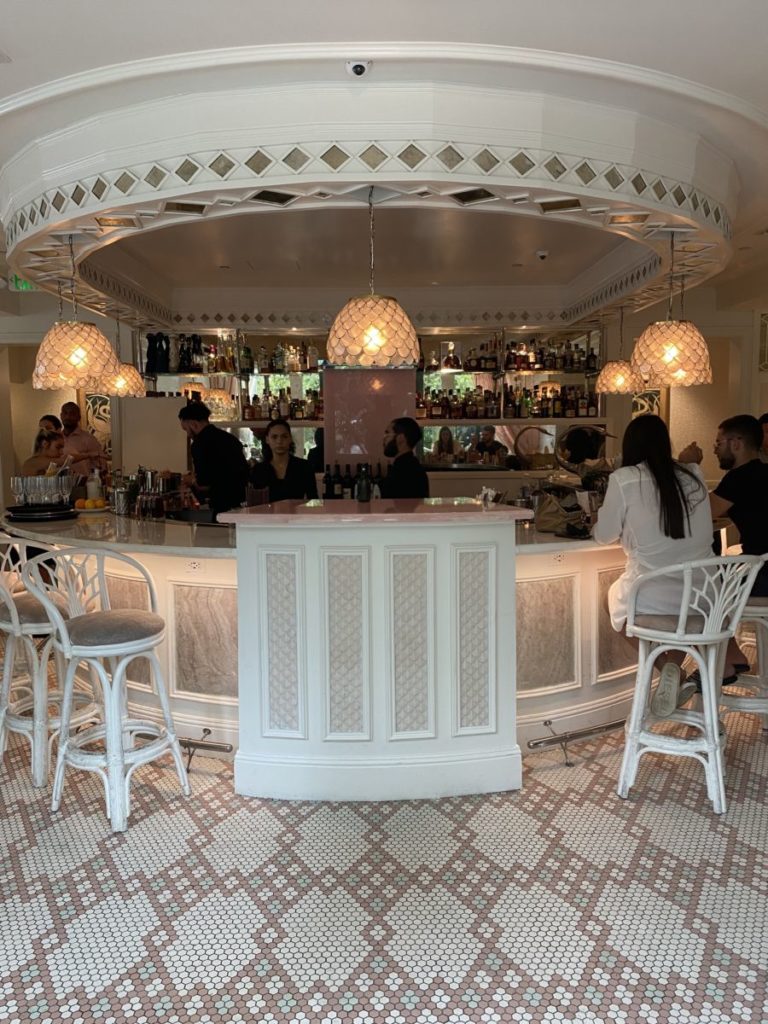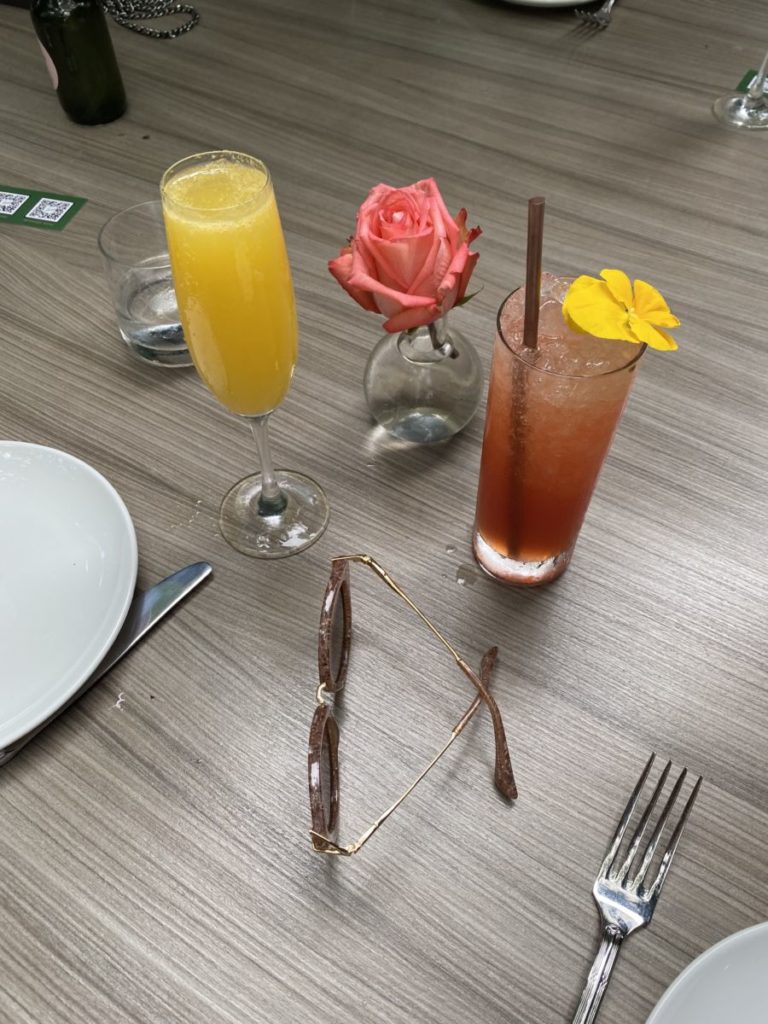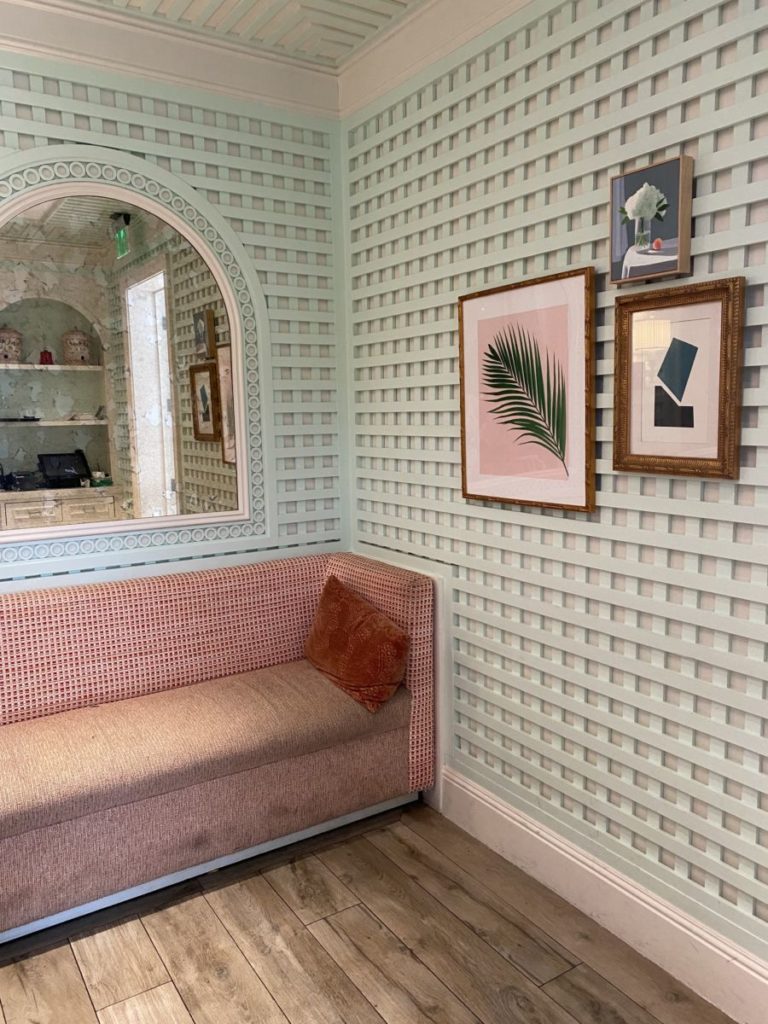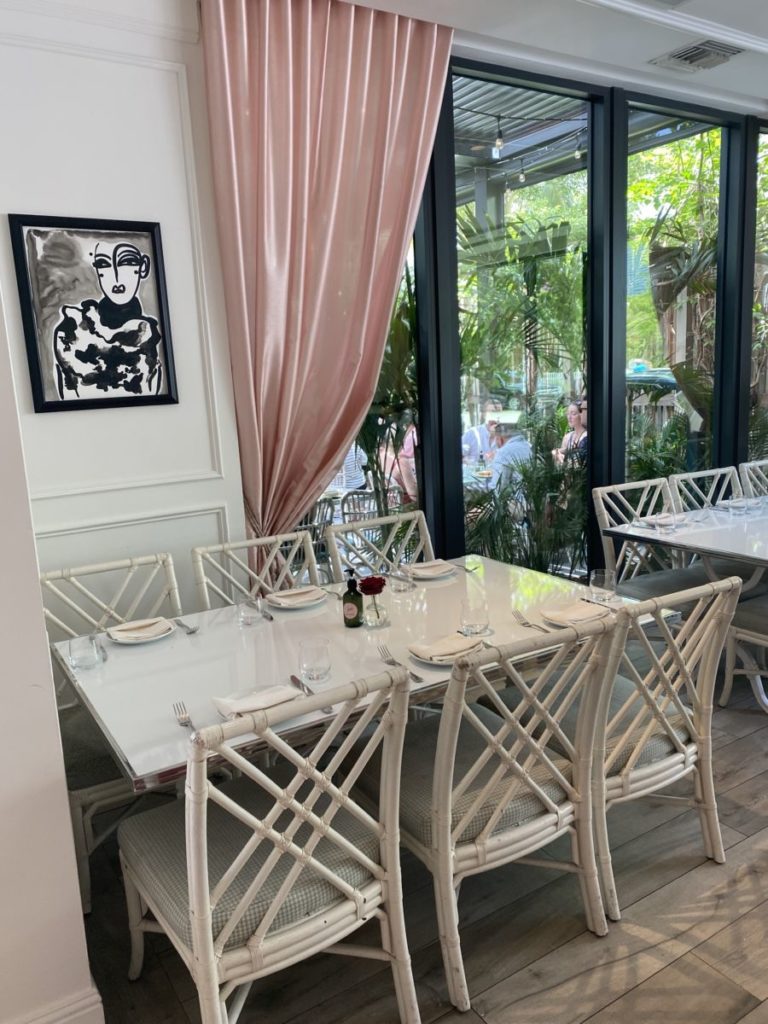 Shopped Miami's Design District
After brunch we couldn't help but walk around the Design District. However, I have to admit it's not as enjoyable as it used to be because every store limits the number of guests which just leaves long lines wrapping their buildings in the Florida heat. We stopped into a few and then decided it just wasn't worth it!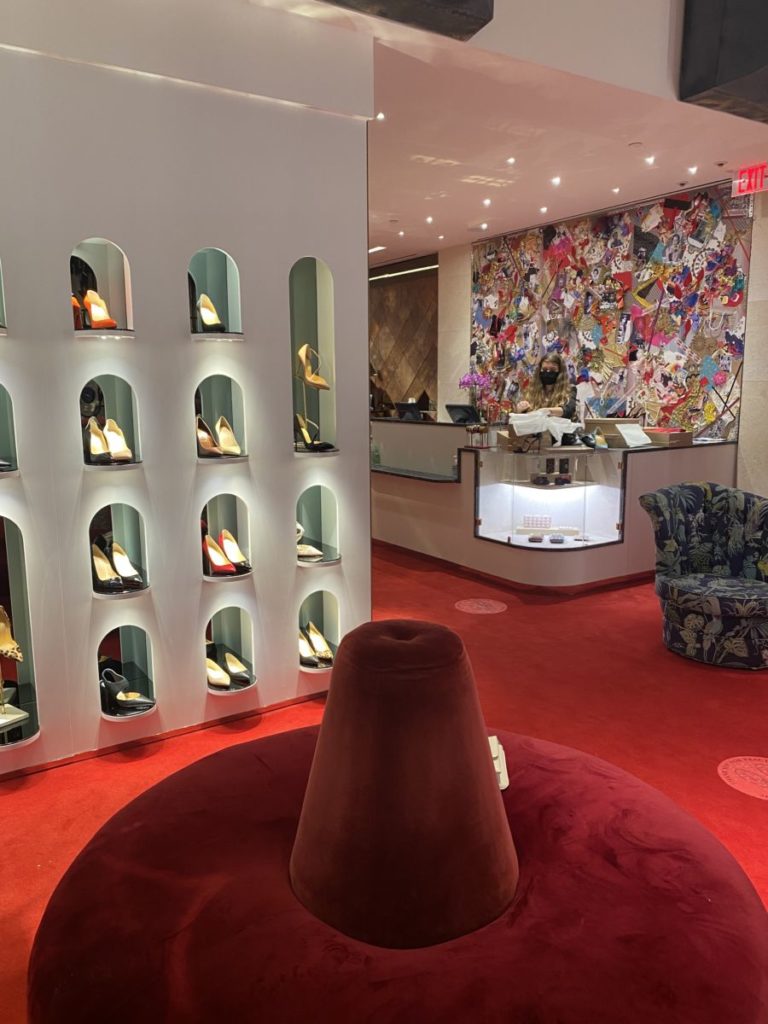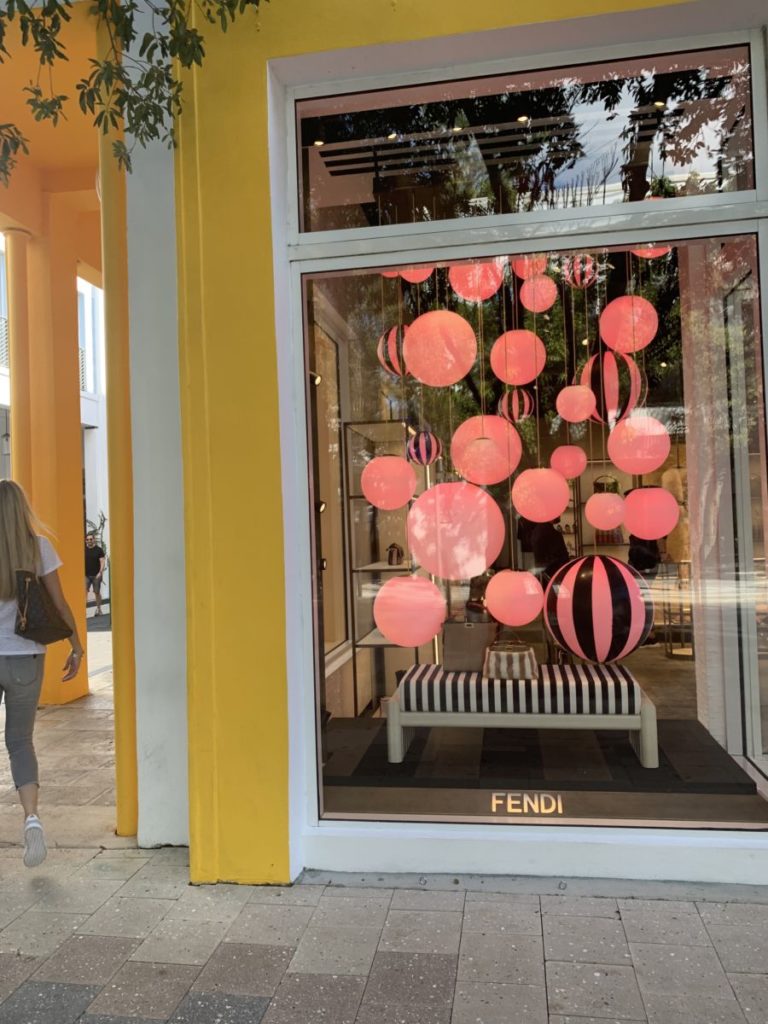 Poolside @ Fontainebleau Hotel
If you've ever stayed at the Fontainebleau Hotel then you know their pool scene is basically a Vegas day party every weekend. There's a DJ, hundreds of people wearing little to nothing, and endless bottle service. It's so easy to stay entertained there, so it's no surprise that we were there until they kicked us out.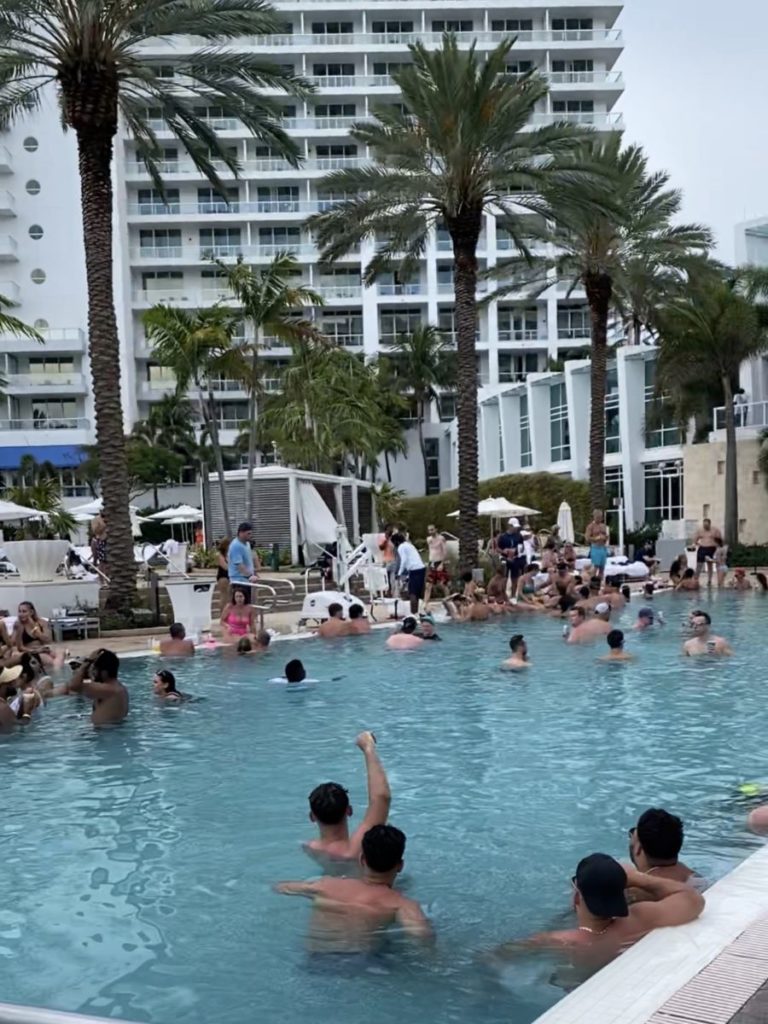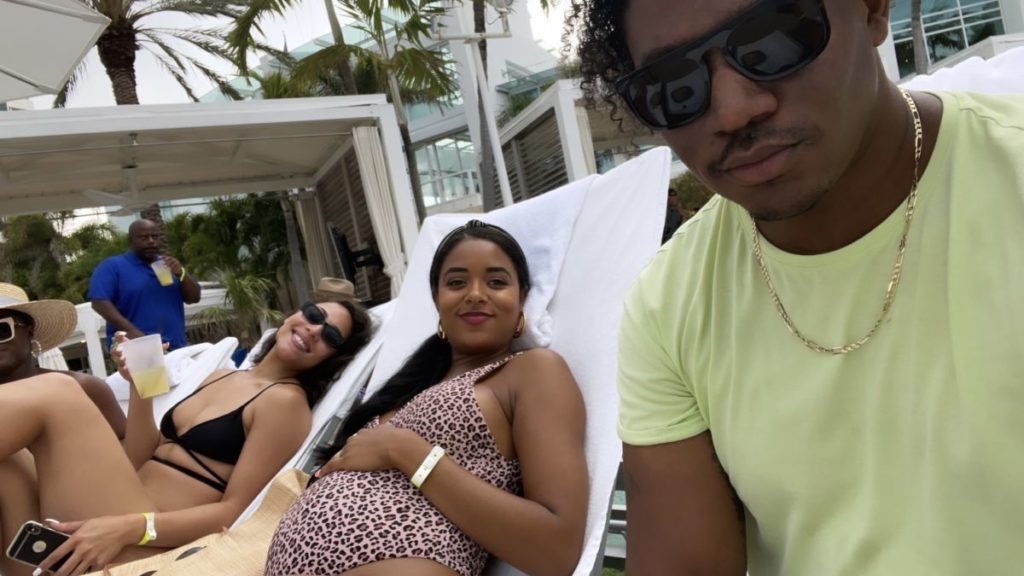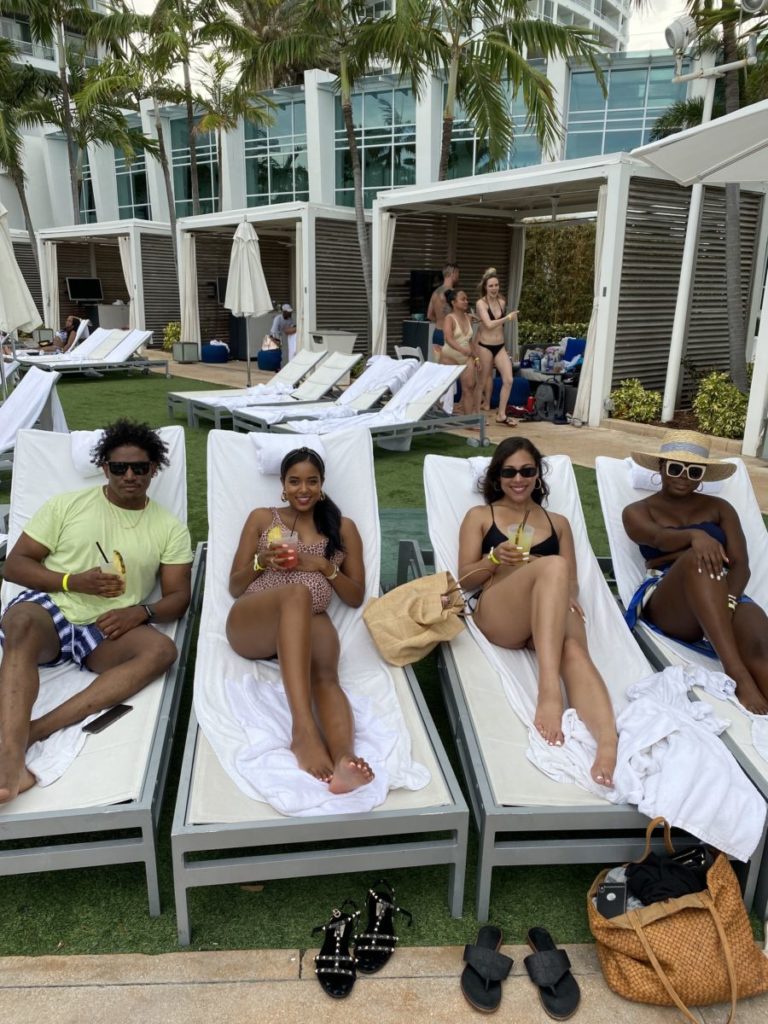 Dinner @ StripSteak
That night we were scheduled to have dinner on a rooftop in Wynwood, but it rained, so we decided to just stay at the hotel to dine at their chophouse. We had a really great meal, but I'm not sure if that was because of our company, or because the restaurant was really just that good. The jury is still out!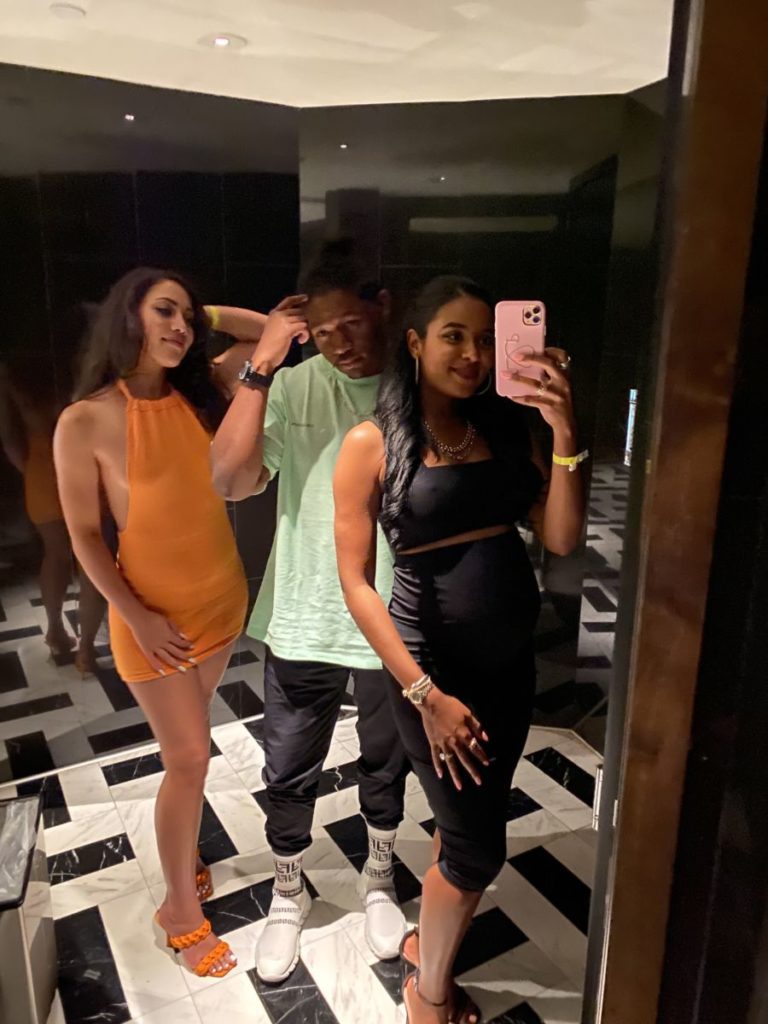 Sunday
Brunch @ Sugarcane
We started the next day at a restaurant that reminded Todd + I both of our time in Havana (except the outside not so much)! The food was great and the energy was infectious, which was exactly what we needed after a long weekend.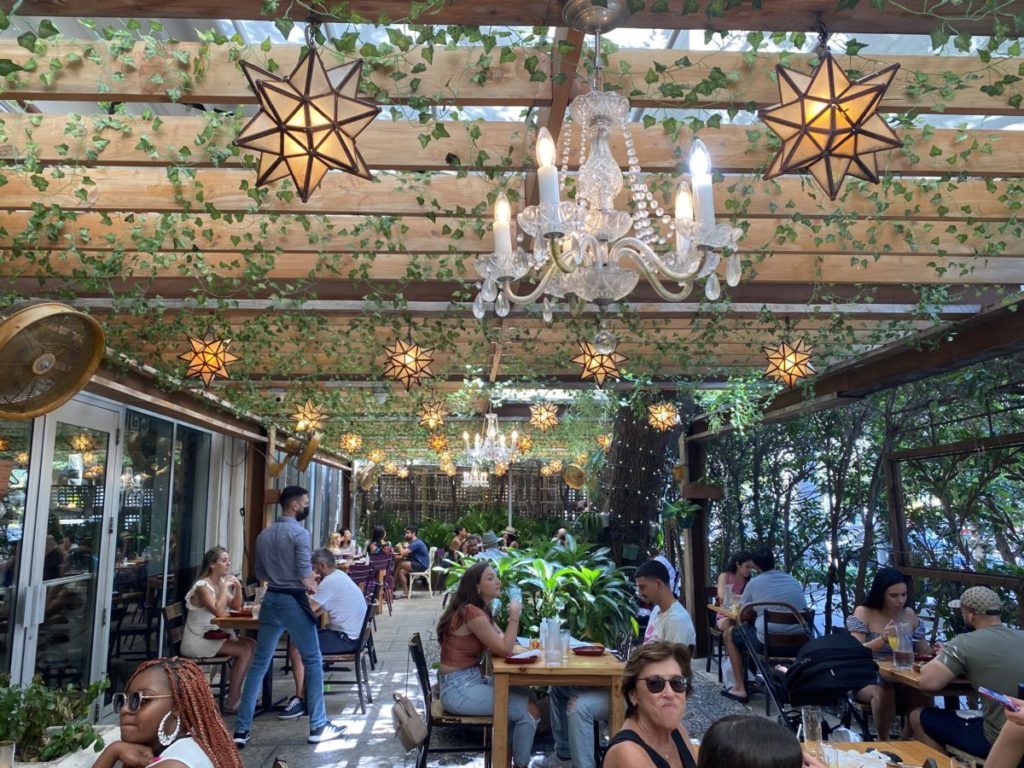 Shopped @ Bal Harbour 
Though it's a bit out of the way, Bal Harbour Shops really has some of the best shopping in the world. We spent the afternoon browsing the designer stores and I walked away with a few birthday gifts and a gift for Todd for Father's Day.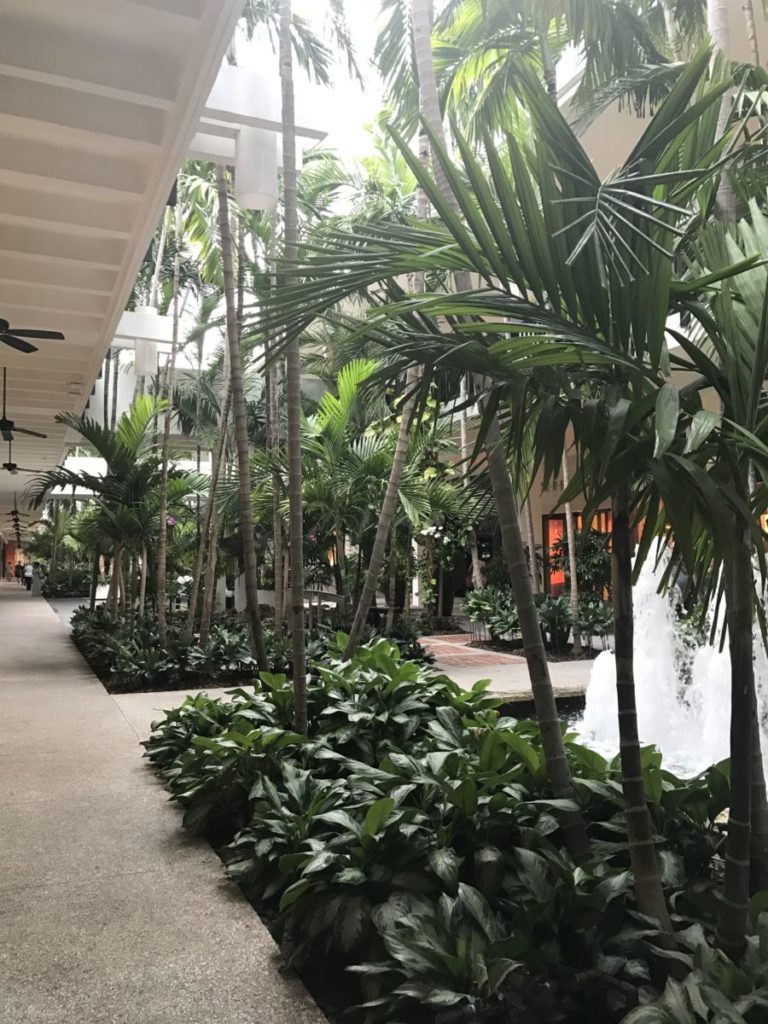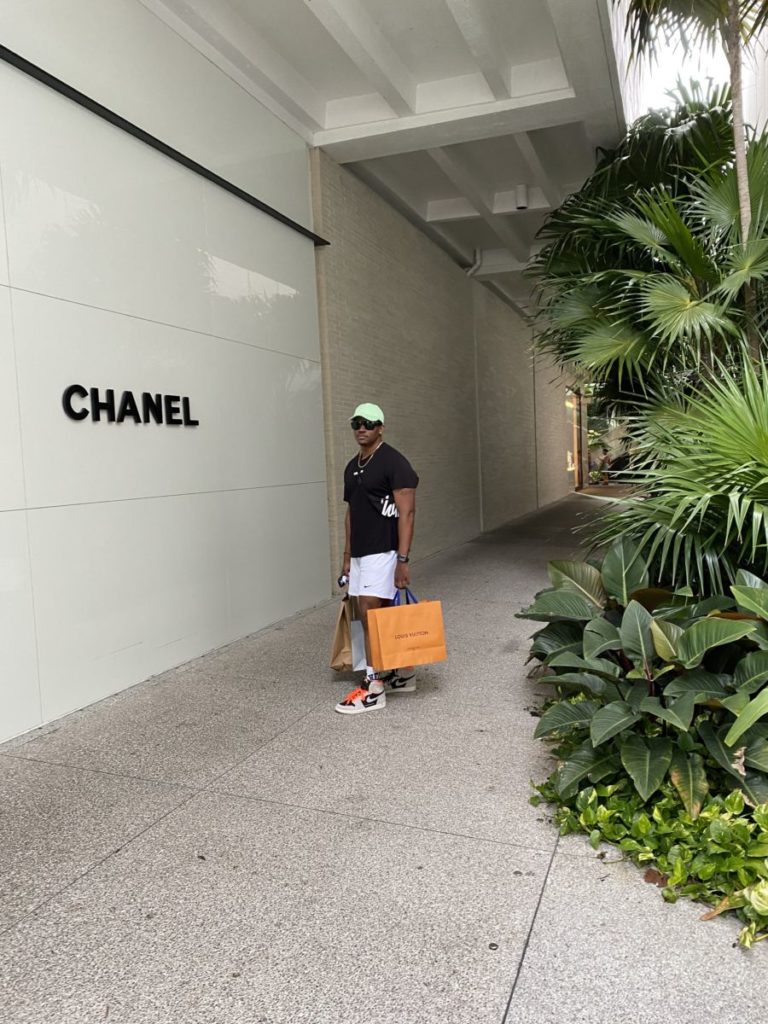 Happy Hour @ ASTRA
Because it rained the night before and we weren't able to experience this rooftop, we decided to do a little happy hour here and it was sooo worth it. The restaurant had the best vibes and a great view. It was everything you'd want out of a summer day in Miami. We weren't crazy about the menu, so ended up being very thankful that we didn't have dinner there, but it's totally worth stopping in for a cocktail (or mocktail in my case).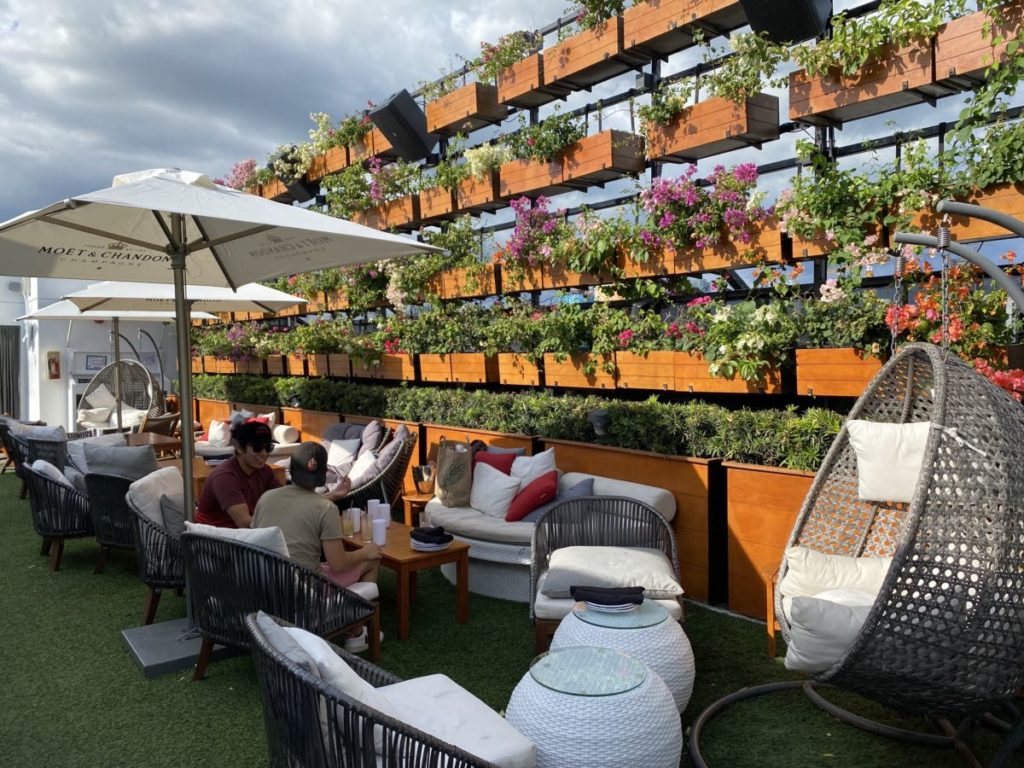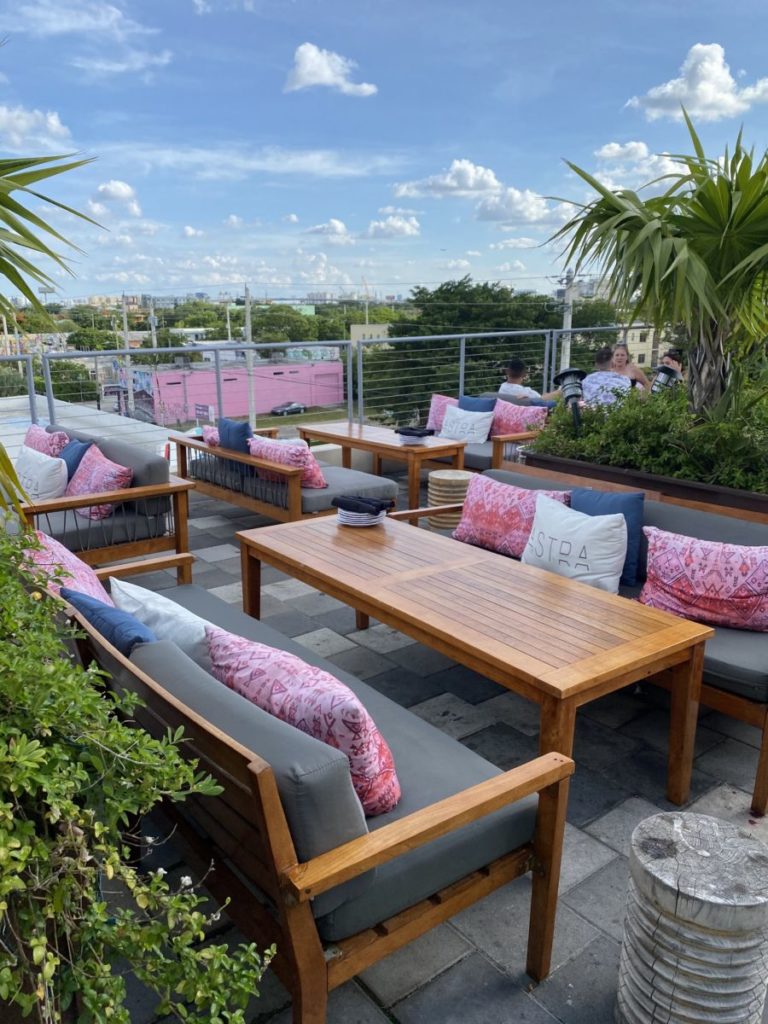 Dinner @ Rusty Pelican
Don't let the name fool you, this restaurant is incredibly upscale and has the best view of the city of Miami. It was the perfect place to end a memorable trip. We sat outdoors and admired the skyline while we watched a firecracker show. And the food was magnificent. A little expensive, but worth every penny!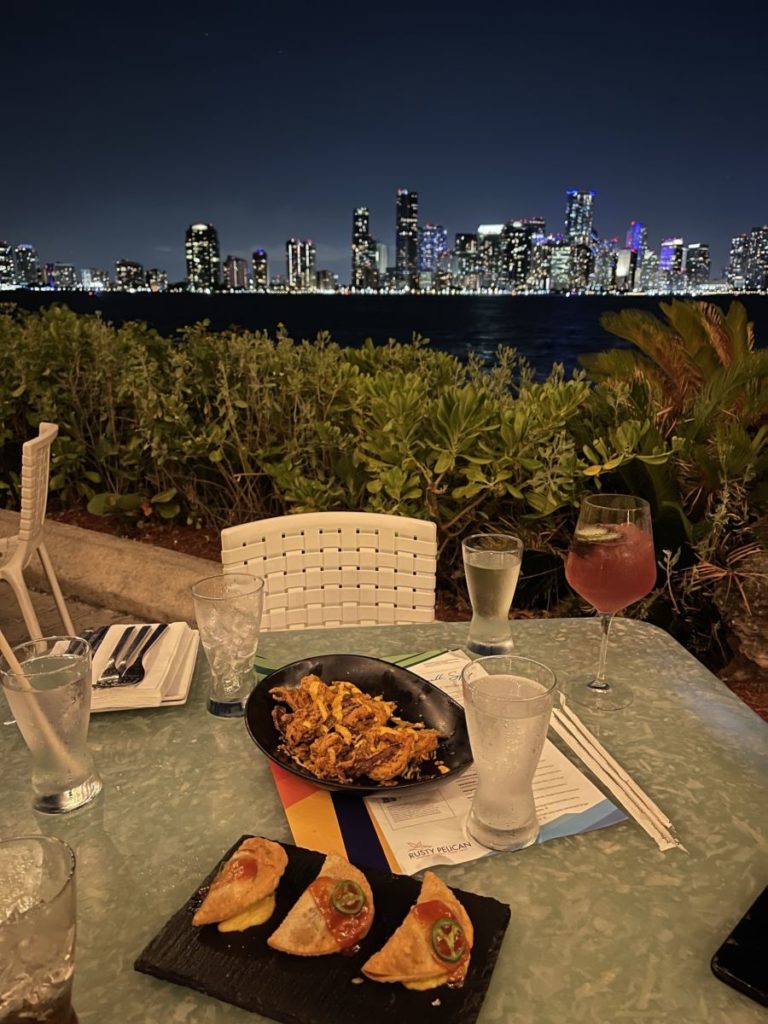 Have a favorite spot in Miami? Let me know what it is in the comments below!