Y'all know I'm alwaysss looking for new and fun way to host friends + family so I was soo happy when we got this outdoor movie screen and projector a few summers back. But I'll be honest– we don't use it nearly as much as I hoped we would. So, when Mackenzie Child's reached out to have me host something using their pieces I just knew this would be the perfect opportunity to blow it up!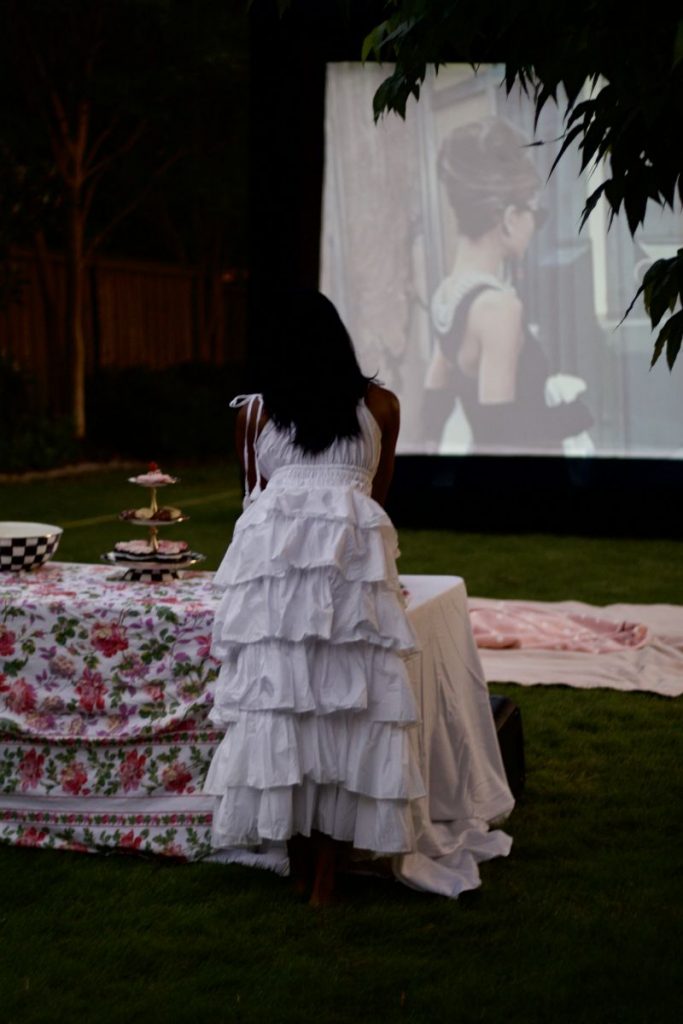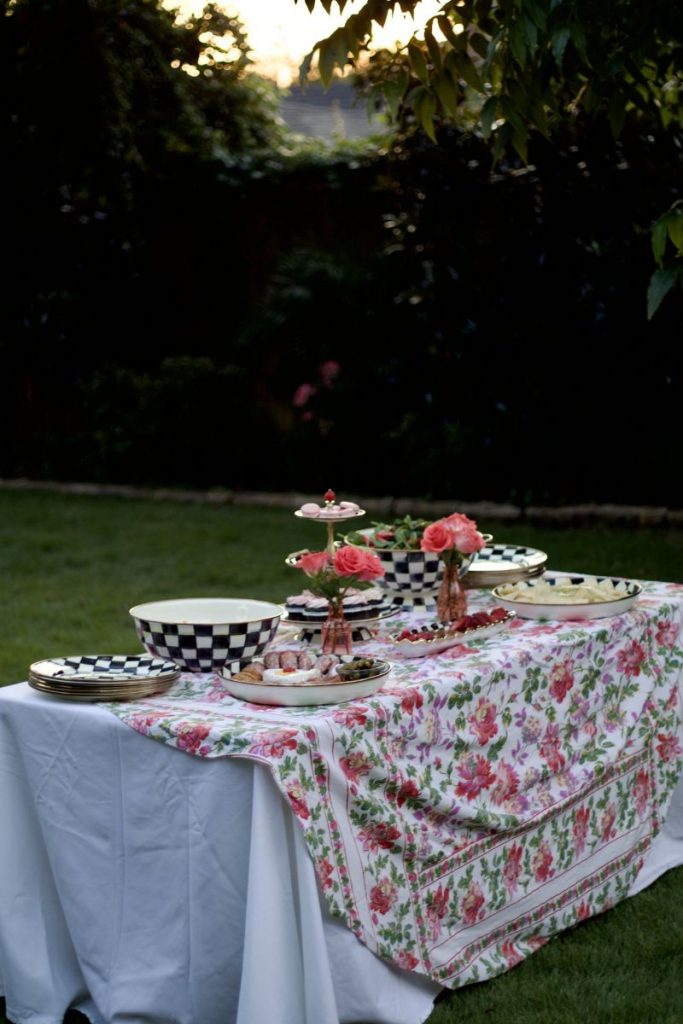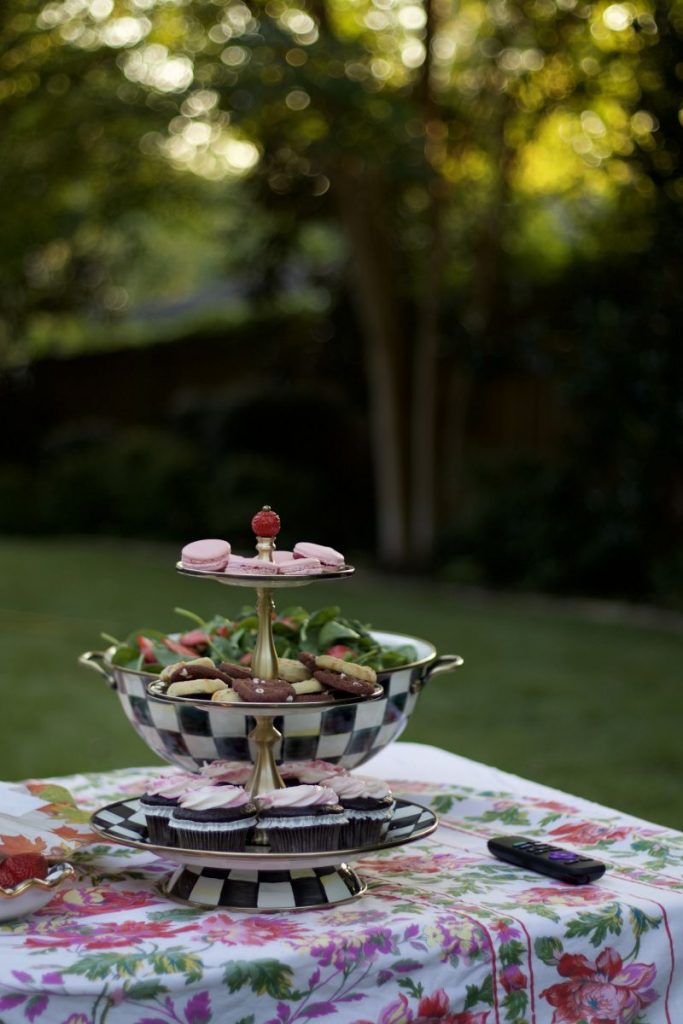 I figured choosing a classic movie that initially premiered in black and white would pay homage to Mackenzie Childs' classic Courtly Check pattern, so I chose one of my all-time faves, Breakfast at Tiffany's! Each and every item made by Mackenzie Childs is hand-painted, which makes no two items alike. I also love how these pieces can be dressed up for a special occasion, or presented in a more casual way for things like this.
And of course, the perfect outdoor movie night wouldn't be complete without a comfortable place to lounge, so I grabbed the Chappywrap blankets from my collection for an enjoyable night under the stars.
Shop the Mackenzie Child's products I used below, and host your own outdoor event before summer is gone!
You can use code SHADESOFPINCK15  for 15% off $100 or more now through 7/27/22