If you've been following me for a while then you know I like to turn my birthday into an event, complete with some over the top theme. But this year was a little different! My team + I were kicking off PINCK Summer so I figured I could  combine the two and host a backyard garden brunch for a few of my closest friends then transfer this citrus-themed event over to the pool for an celebration fitting of the occasion!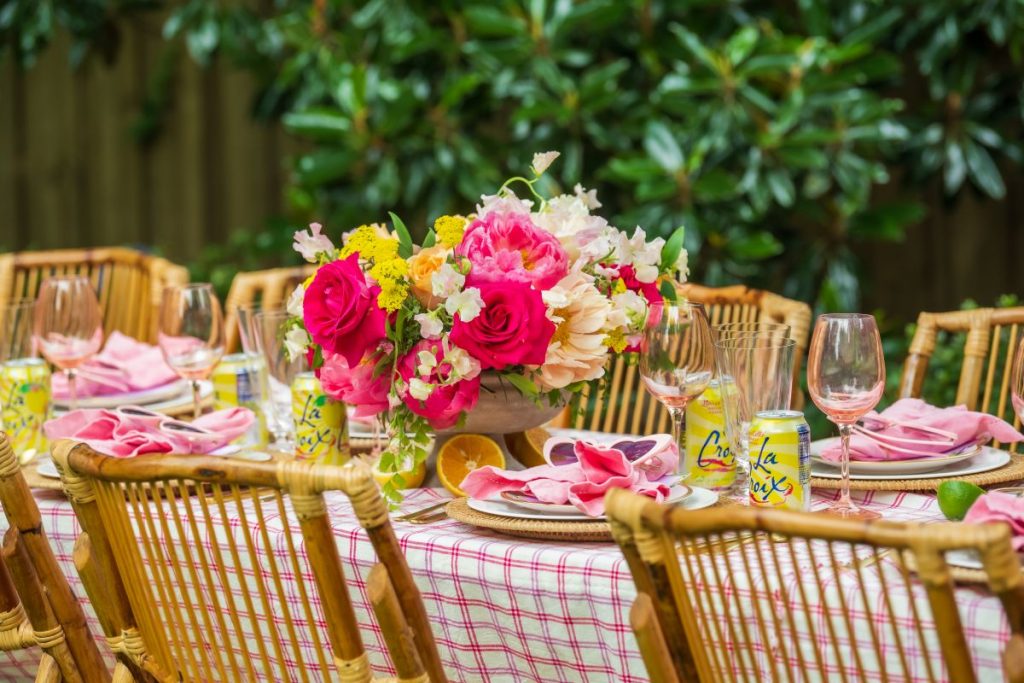 The invitation requested for everyone to wear their favorite shades of pink, so you know my heart was overjoyed seeing everyone walk in! Before we sat down for brunch by One More Bite, we socialized for a bit on my terrace and around the outdoor bar.
As I mentioned in my last PINCK Summer post, I was pregnant with Teagan last year during my 30th birthday, so I definitely took advantage of being able to drink the Pom-Orange Mule from our spring cocktail series. I really felt like this was my 30th do-over so I kept referring to it as my 30+1 which I got a kick out of all week long. I guess you only turn 30 twice lol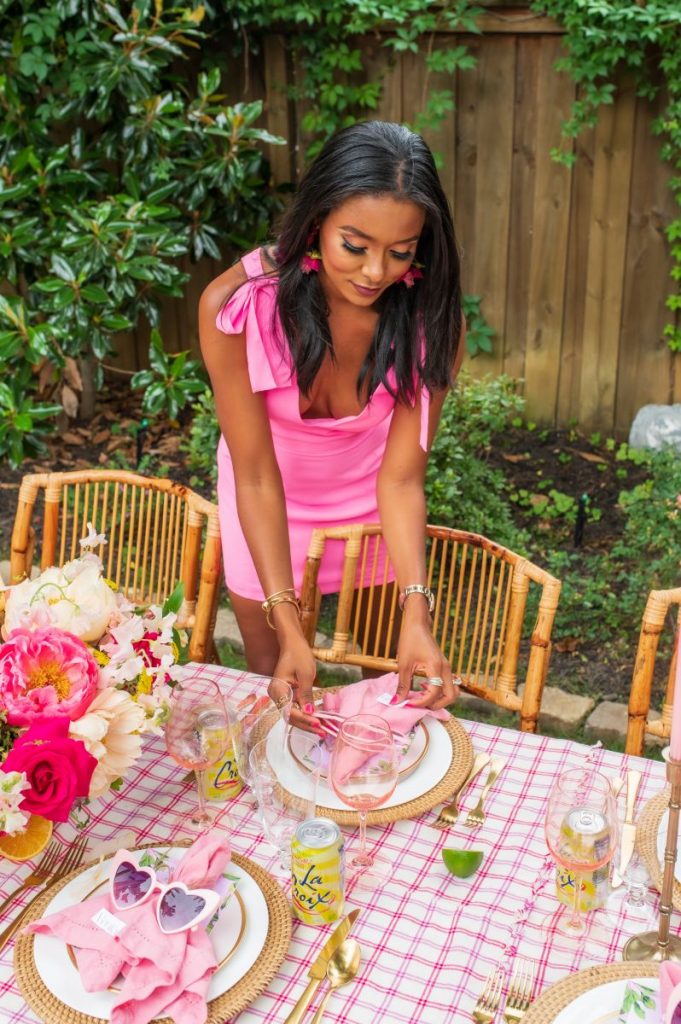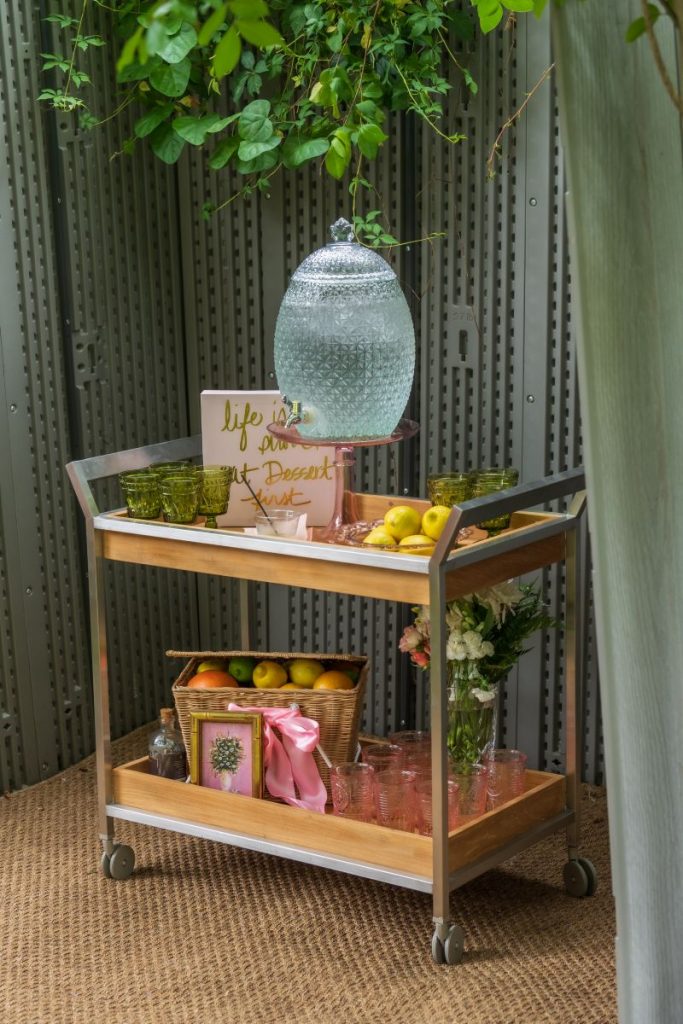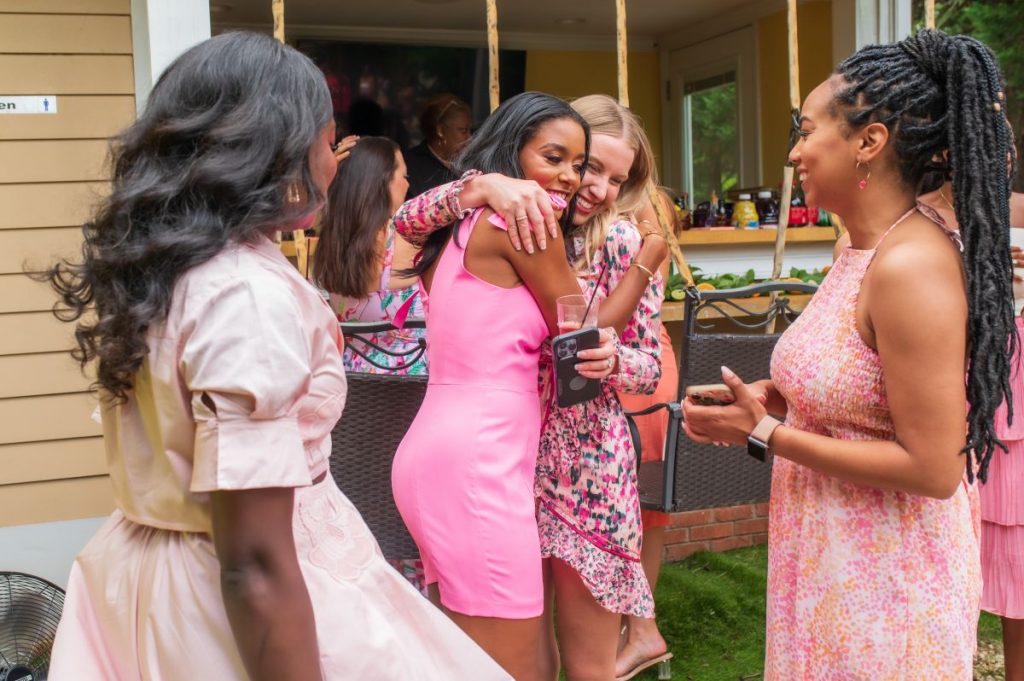 Once everyone had grabbed a drink, we made our way down to the brunch table in our backyard garden. I could not have asked for a more beautiful tablescape! Between the pink gingham table cloths from The Avenue, the luscious flower arrangements from Xpressions Floral and Event Design, and the other items rented from Reverie Luxury Events, the brunch table was absolutely stunning. After finding their seats, all my guests were served Wölffer Estate's Summer In a Bottle Rosé, the perfect light yet elegant wine for this hot day in Columbia.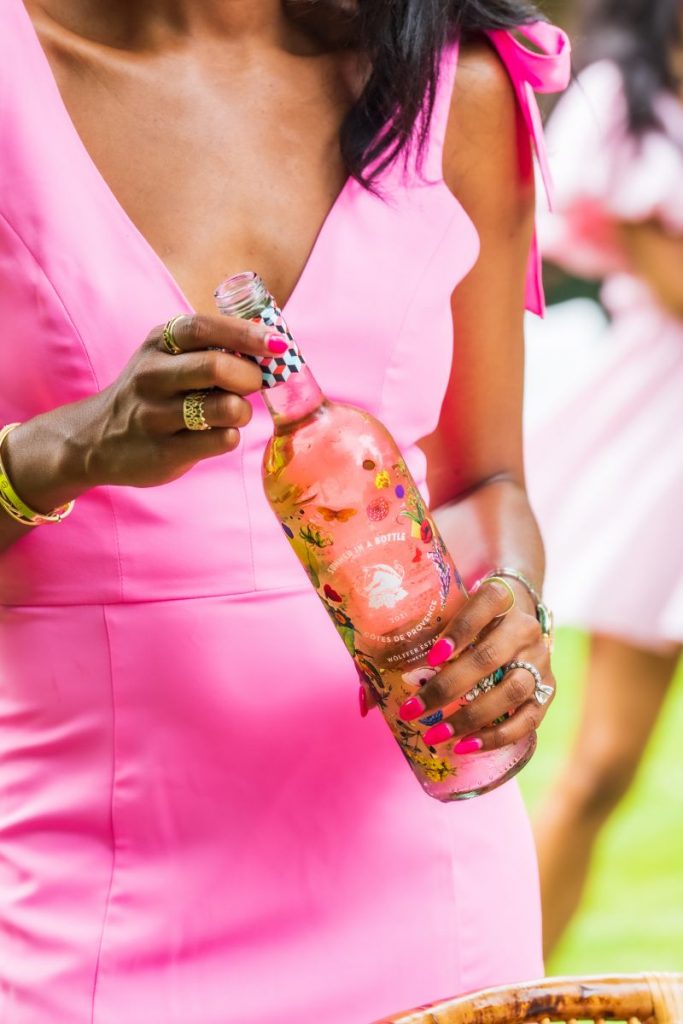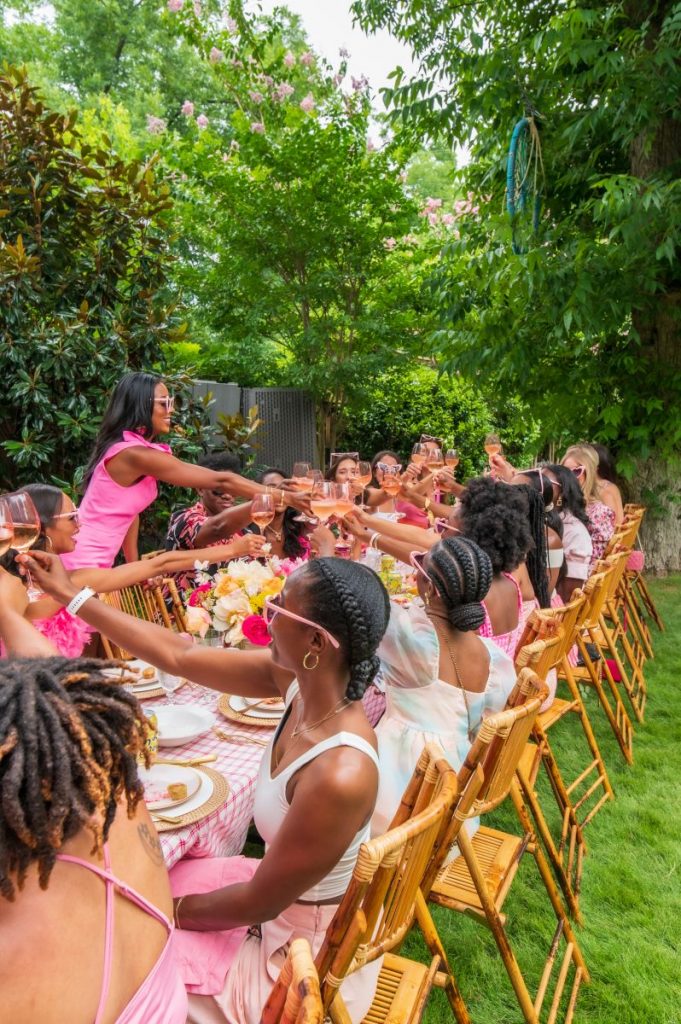 For brunch, Chef Marcell, owner of One More Bite, served up a delicious three-course meal. To start, we enjoyed seasonal fresh fruit and a wide assortment of cheeses, lemon poppy seed muffins, a fresh watermelon salad, and roasted strawberry and yogurt parfaits. For our second course, we were treated to all the best brunch foods including applewood smoked bacon, maple chicken sausage, soft scrambled eggs, and lemon ricotta pancakes. To end the meal, right as decided to pour down rain, we finished with a caramelized orange and strawberry creme brulee.
I could not have asked for a more perfect birthday!