This past weekend, I spent 36  hours on the West Coast with one of my all time favorite brands + one of my favorite childhood memories: Show Me Your MUMU x Barbie! It was truly a full circle moment on soo many levels having the opportunity to work with both of these brands at the sae time. I had the best time shooting the collab, meeting all the girls, + really diving into the Malibu Barbie lifestyle.
For those of you wondering what it would be like to be Barbie for a day:
Barbie's Malibu Dream House just so happened to be the ICONIC Surfrider Hotel Malibu! Known for being a celebrity playground in the 60s + for their stark, modern – West Coast- interior design, this boutique hotel was the perfect place to call home. Not only was it across the street from Surfrider Beach, it was steps away from the Malibu Pier + exclusive Malibu Farm restaurant.
We were spoiled from the moment we arrived! Our rooms were filled with gear from the collection + other essentials like Sun Bum sunscreen and a Funboy float!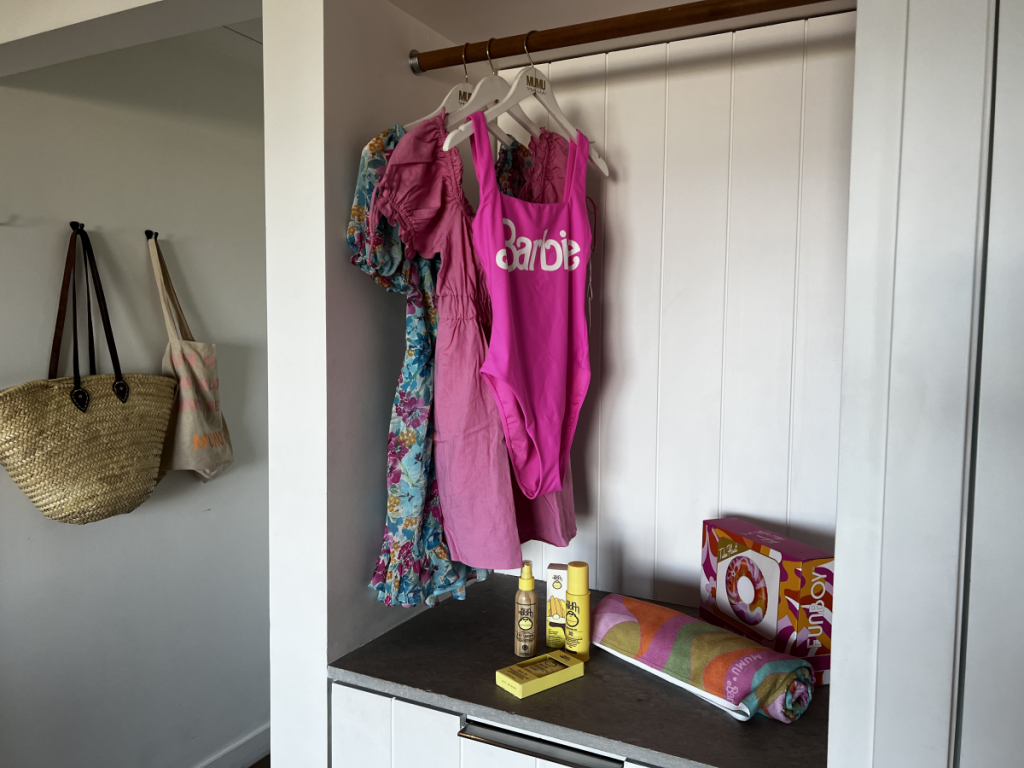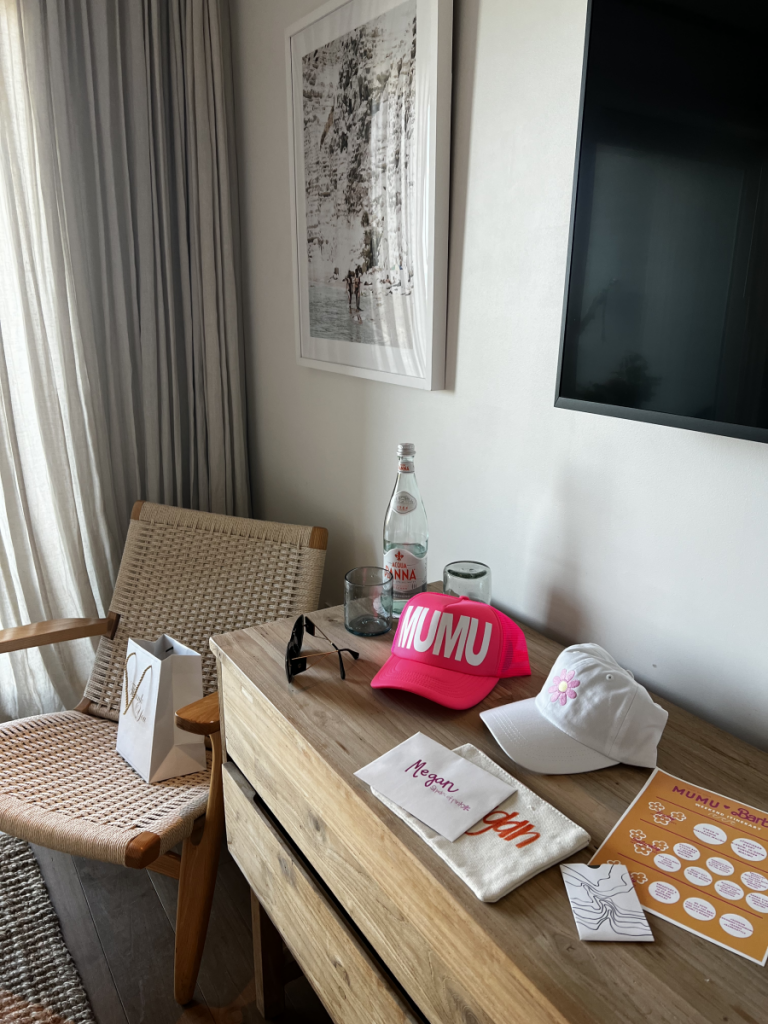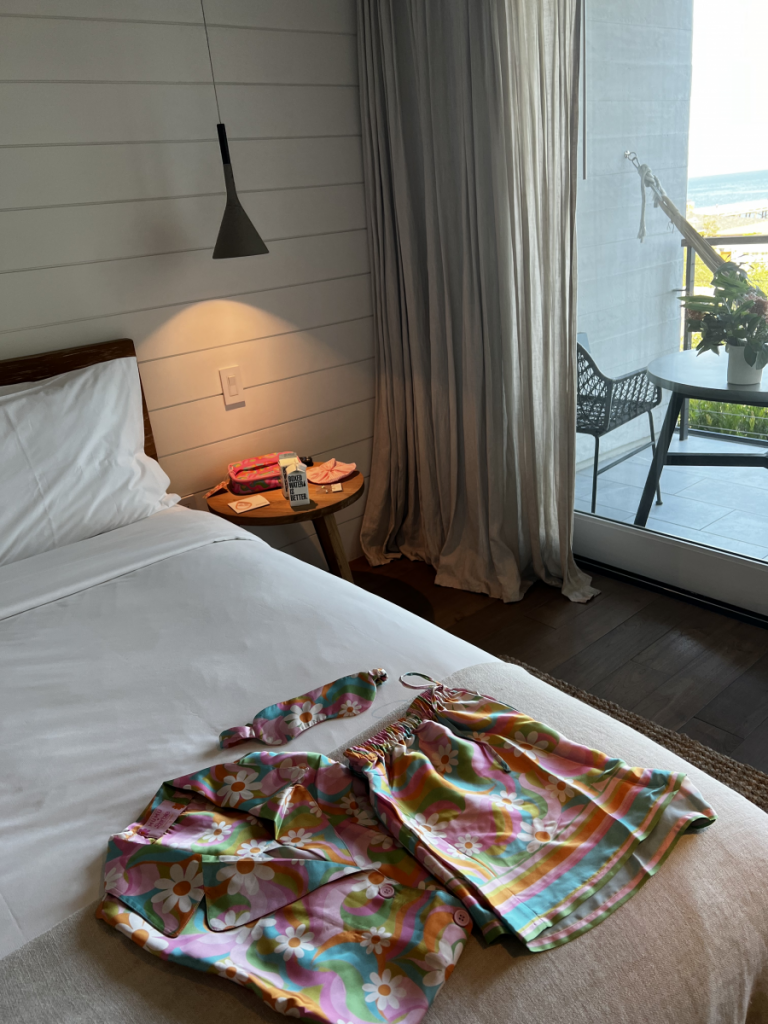 Shop: PJ Set // Shop: Daisy Hat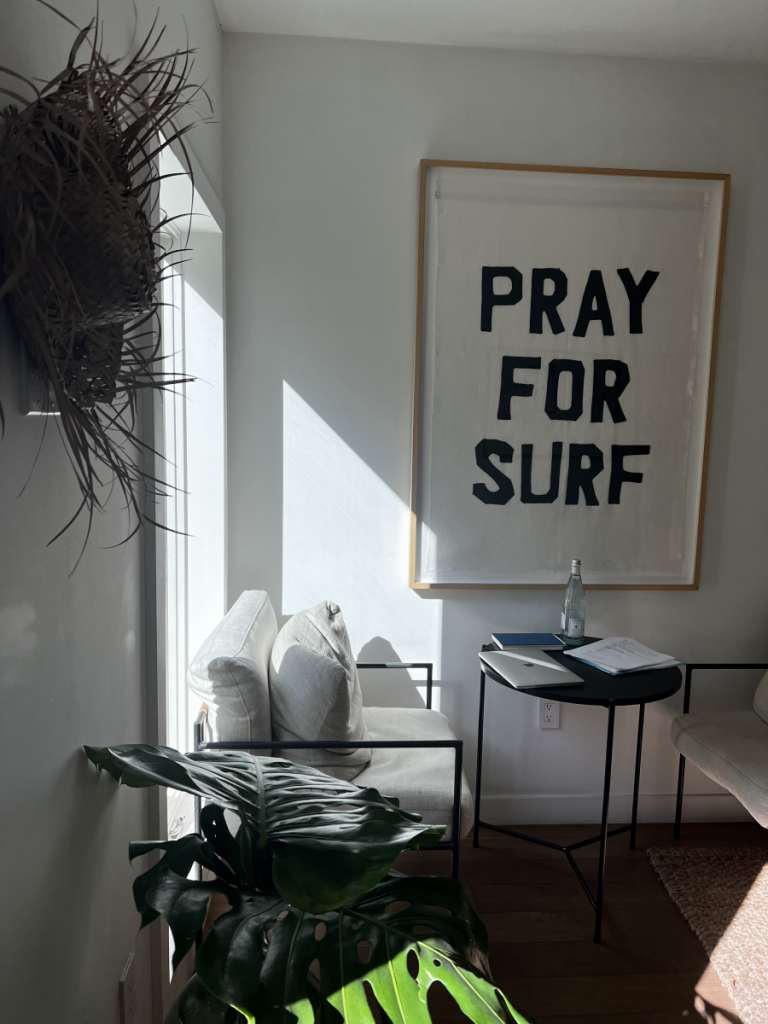 Once I was all settled in, it was time to kick the weekend off at the TieBar Event! We all got dressed up in our favorite MUMU pieces and had the best time partying on the rooftop deck of the hotel. It was so good to see old friends and make new friends as the sun set over beauitful Malibu.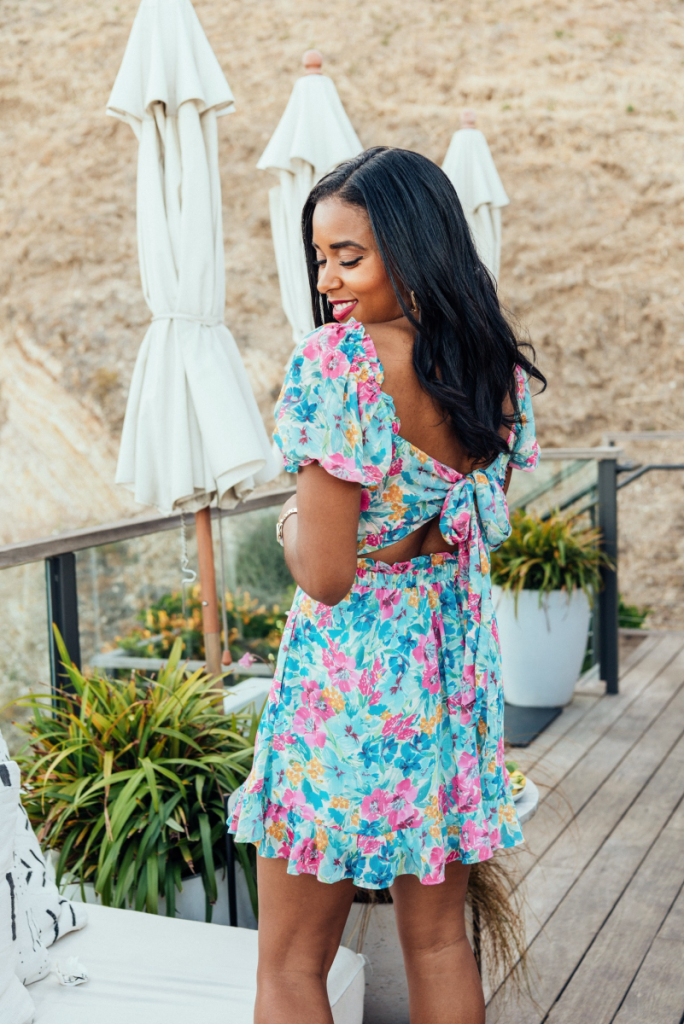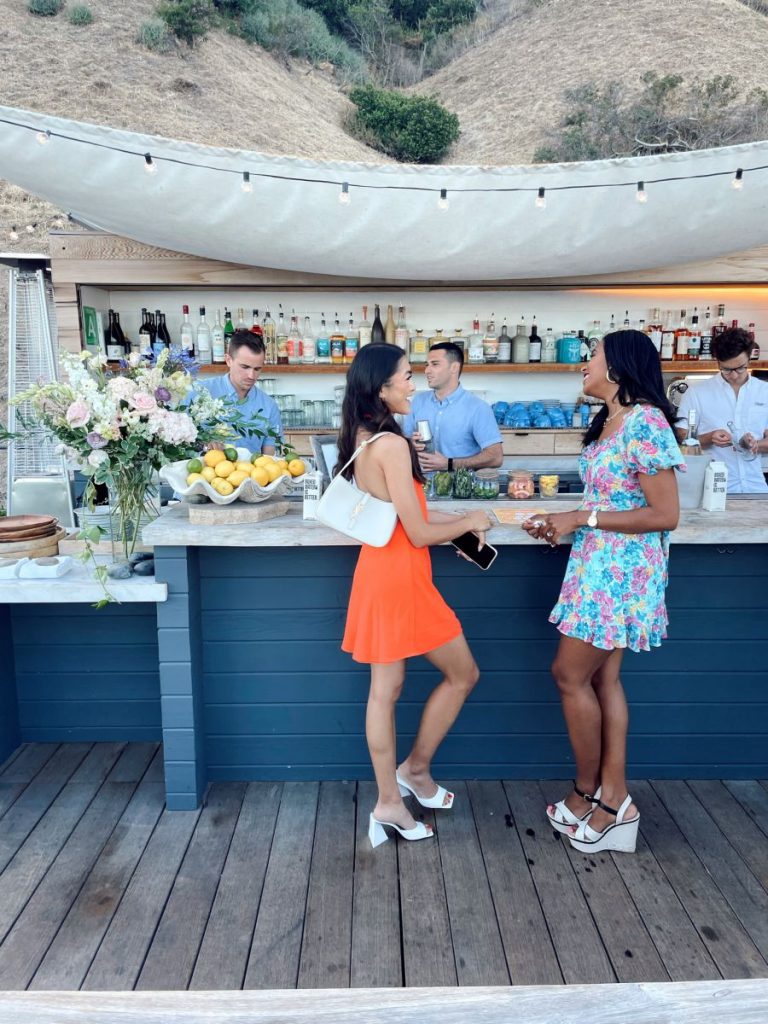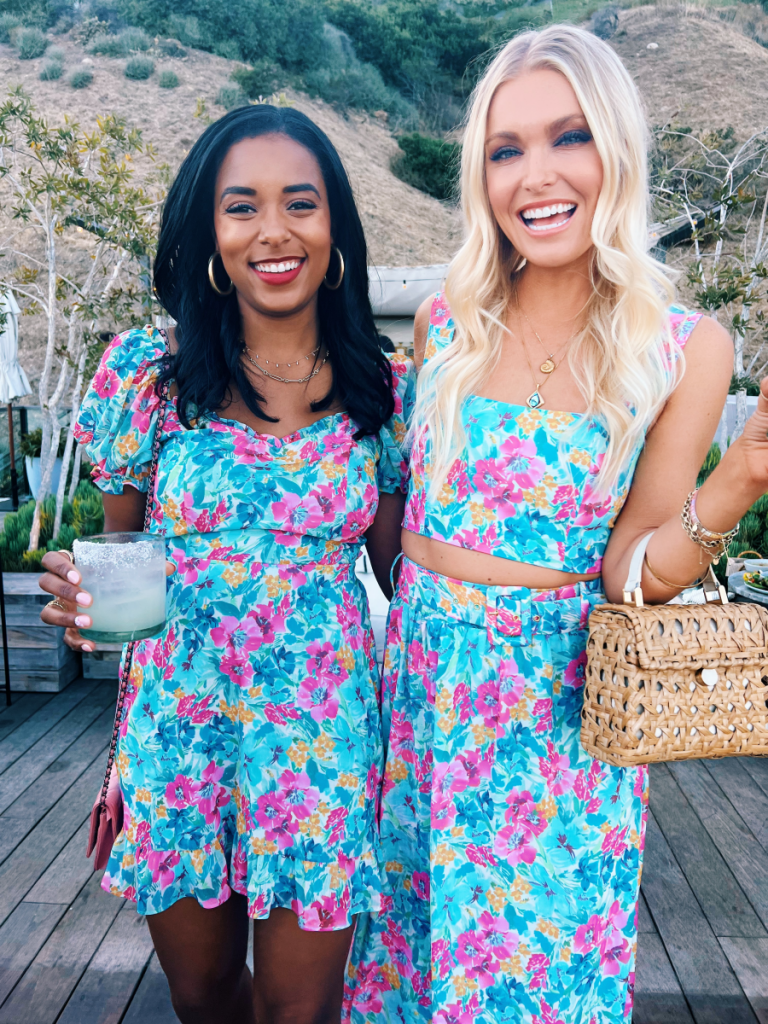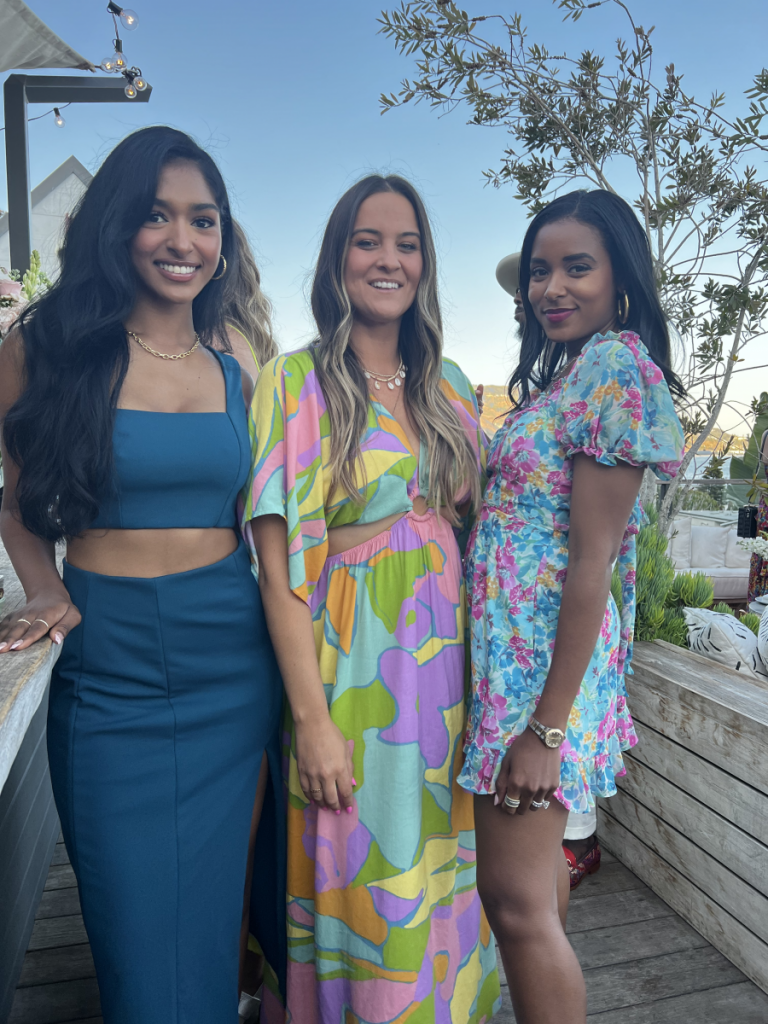 The next morning I definitely took advantage of being able to sleep in (after a night of not having to wake to night feed!!!) I started the day back on the rooftop for a delcious breakfast, specality lattes, and mimosas. It's Cali so everything was soo fresh and felt soo guilt free. After breakfast we each sat down for neck + back massages with and with The Now. It was soo dreamy and exactly what this mama needed!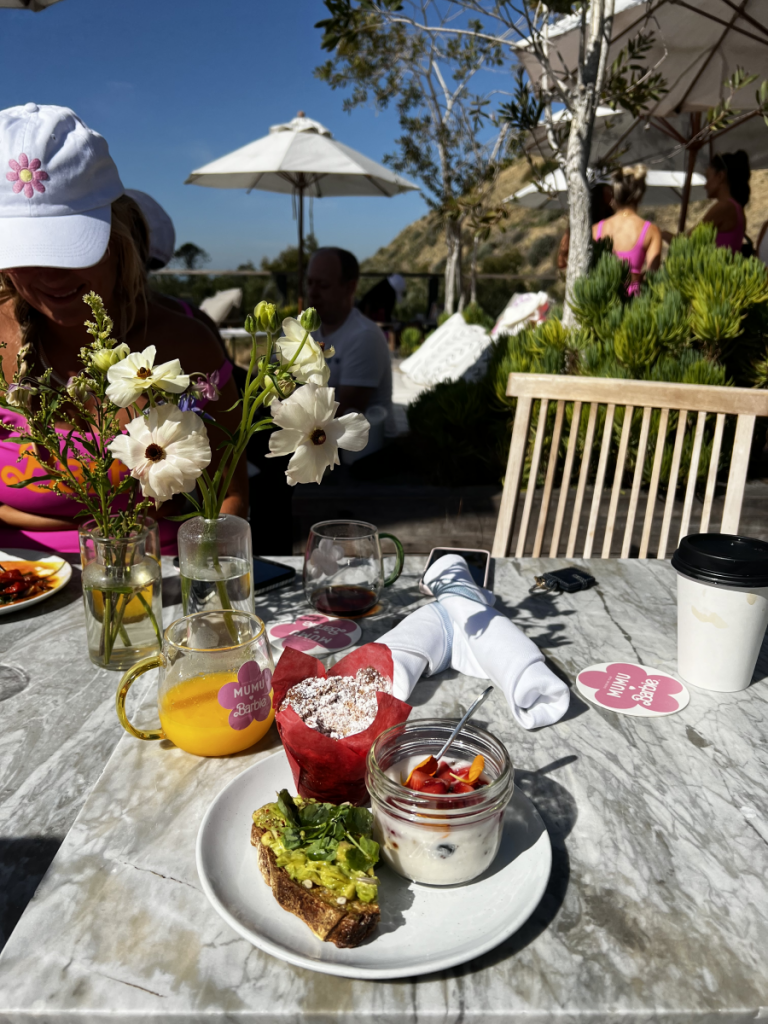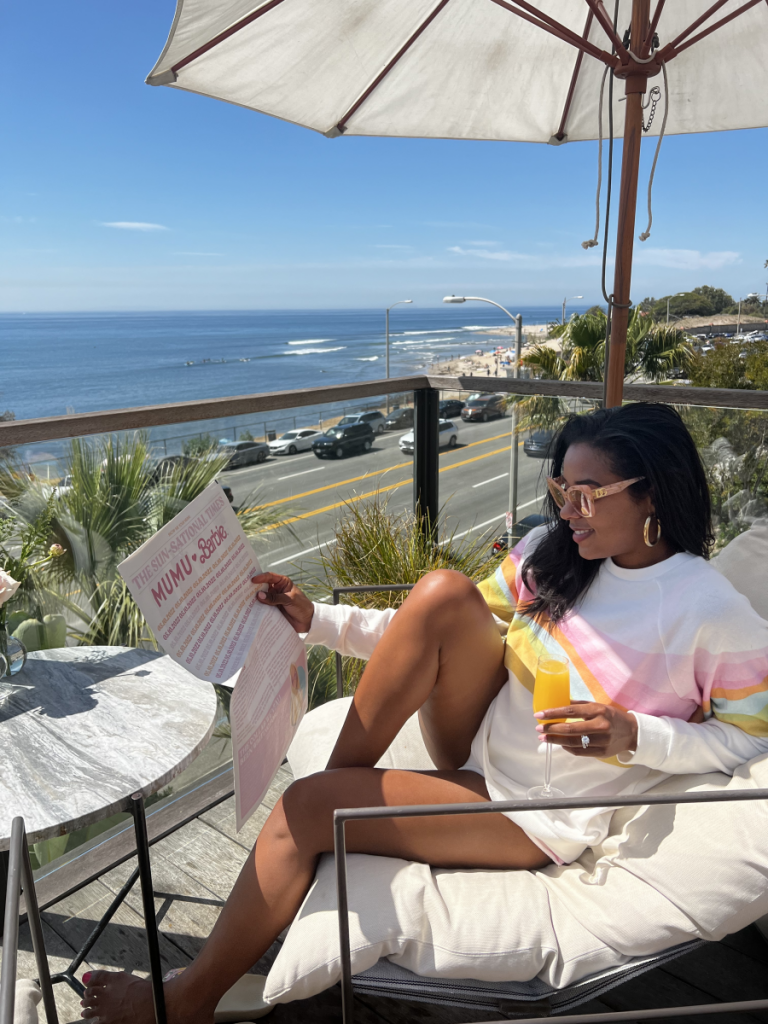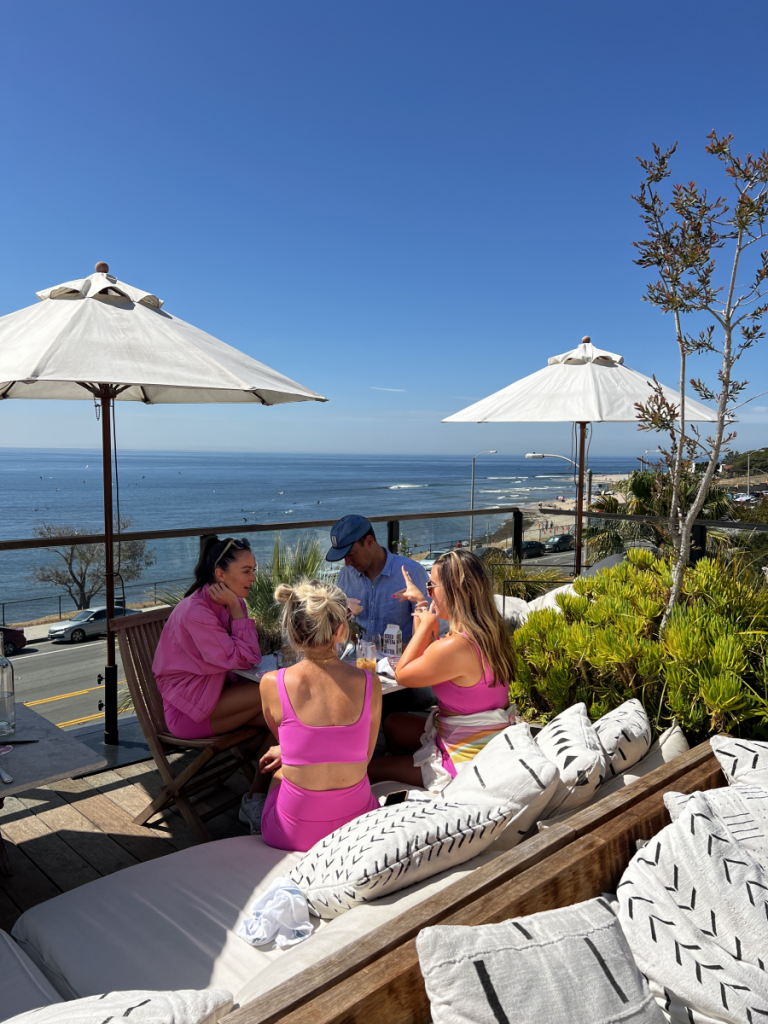 Shop MUMU x Barbie Set // Sweatshirt + Shorts
After the massage, it was time to hit the beach! Everyone wore swim from the collection– I couldn't help but choose the Barbie™ Babe One-Piece! For lunch we had sub + sandwiches, but at the dreamiest beach tablescape that came compelte with pink umbrellas + lots of florals!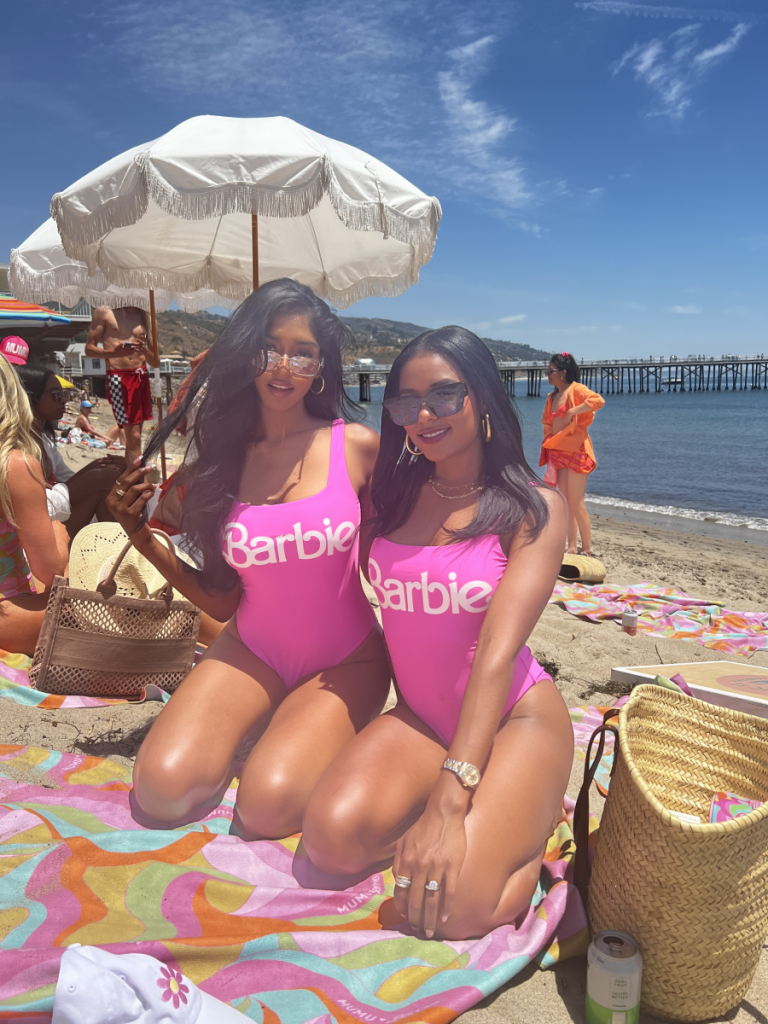 After a super fun day at the beach, it was time to get glammed up for the Barbie Event with the help of LA's Blushington Glam Bar! We threw my hair up into a half-do that paid hommage to the iconic doll and I wore this adorable pink linen dress from the collection.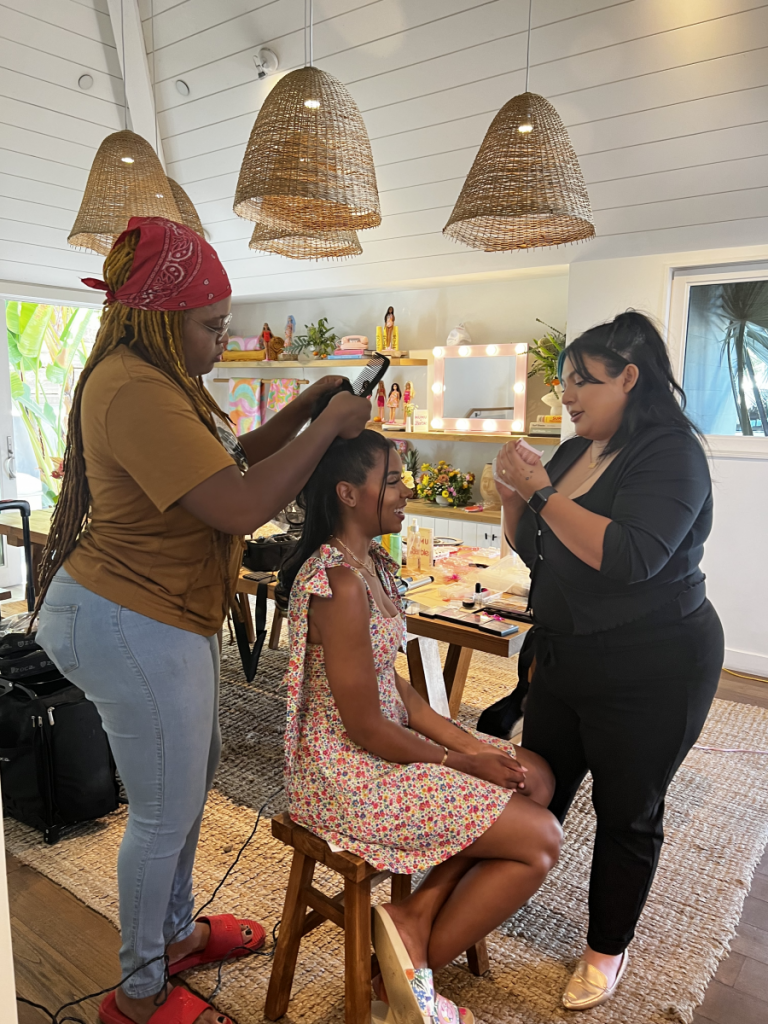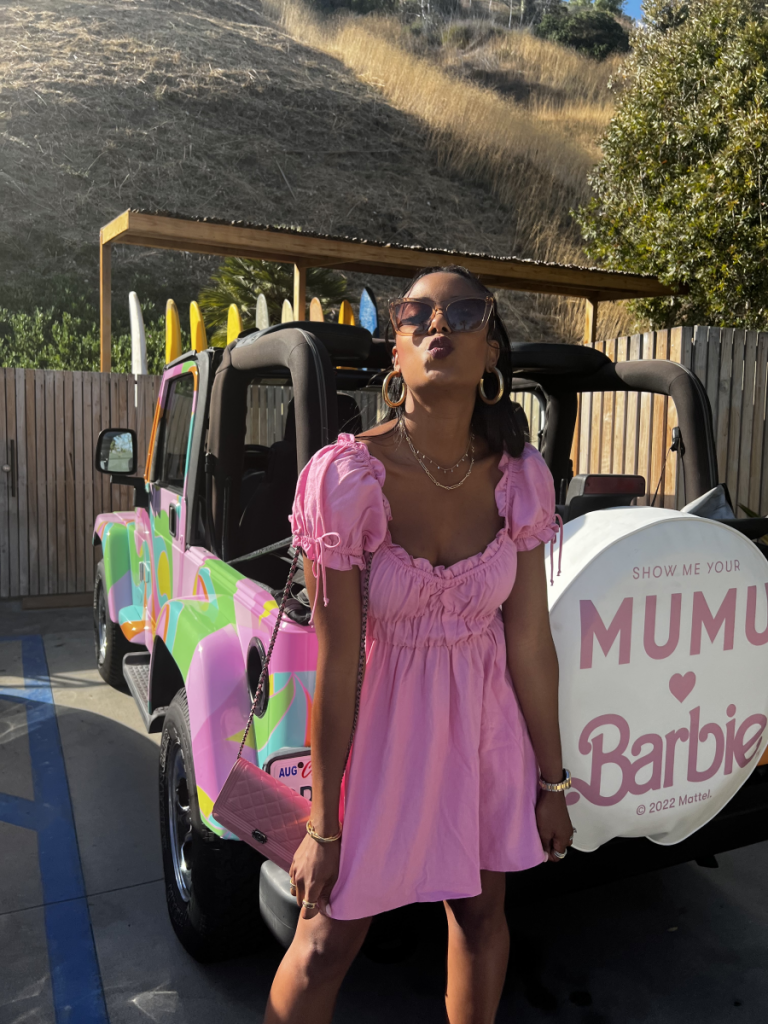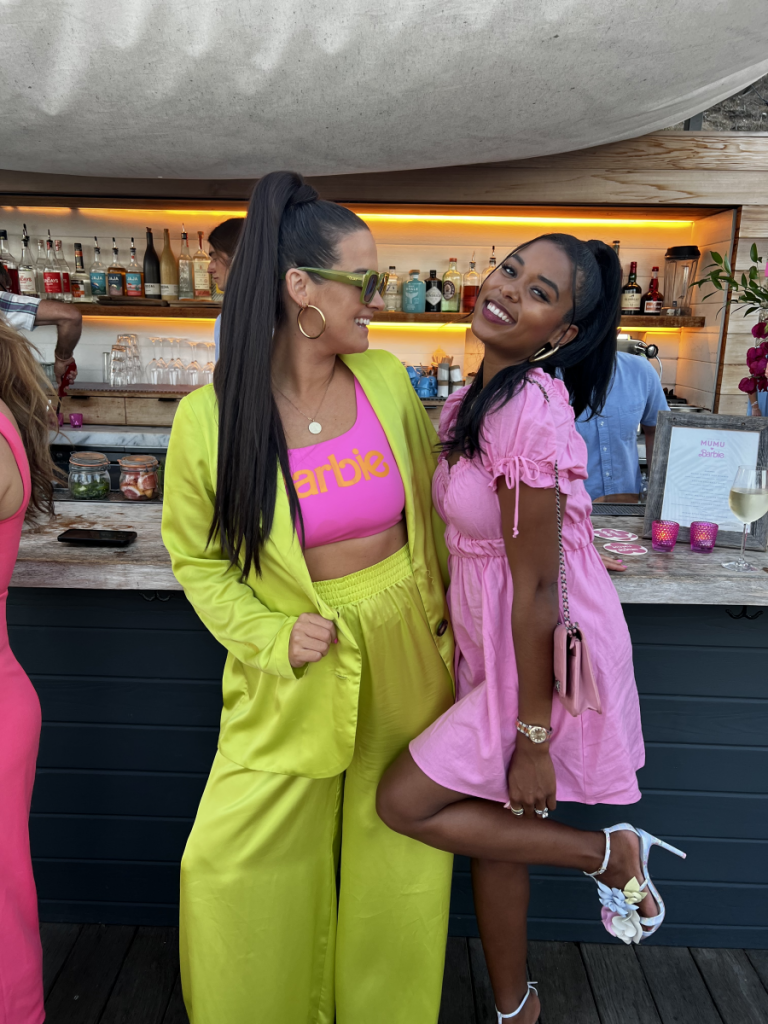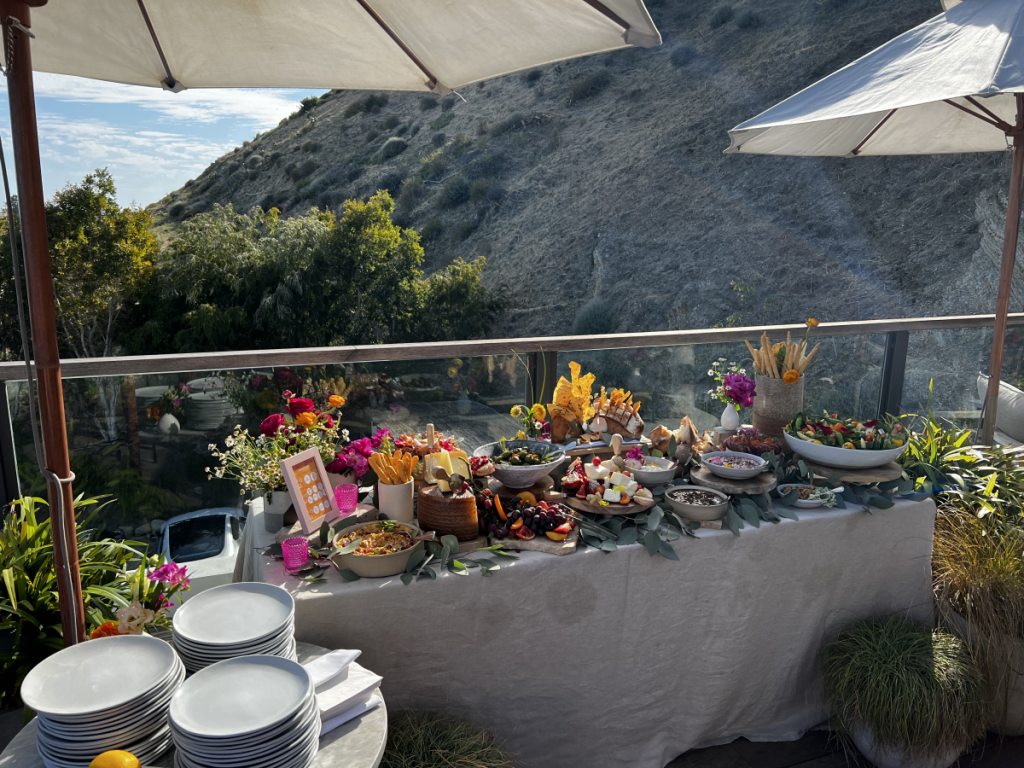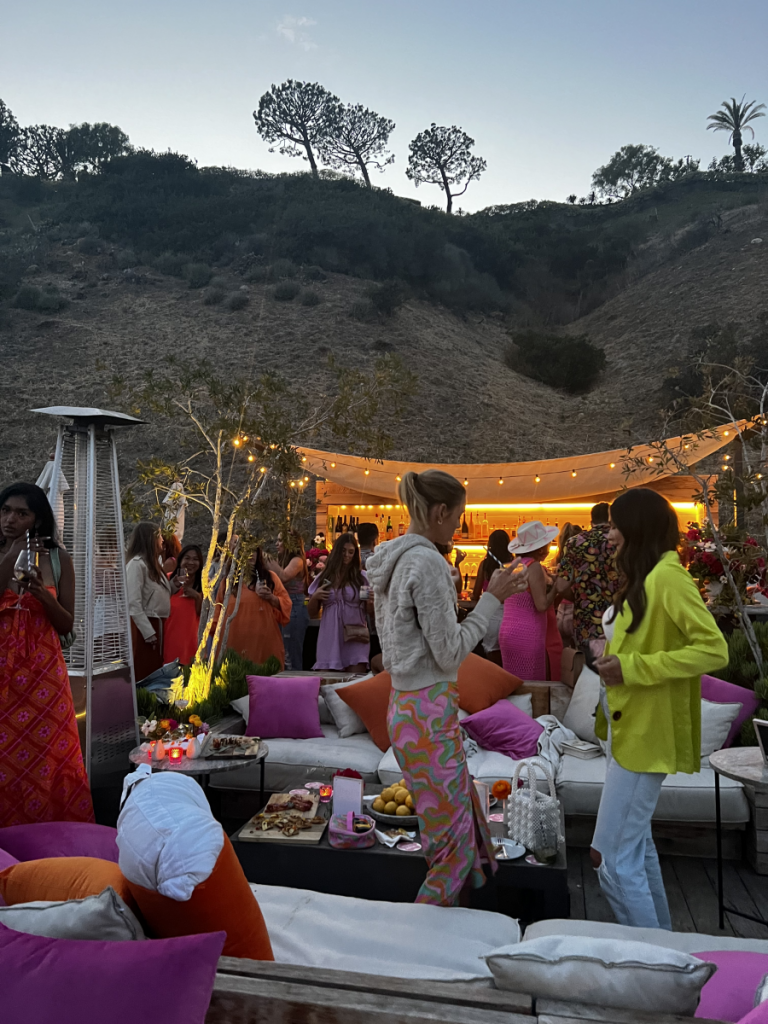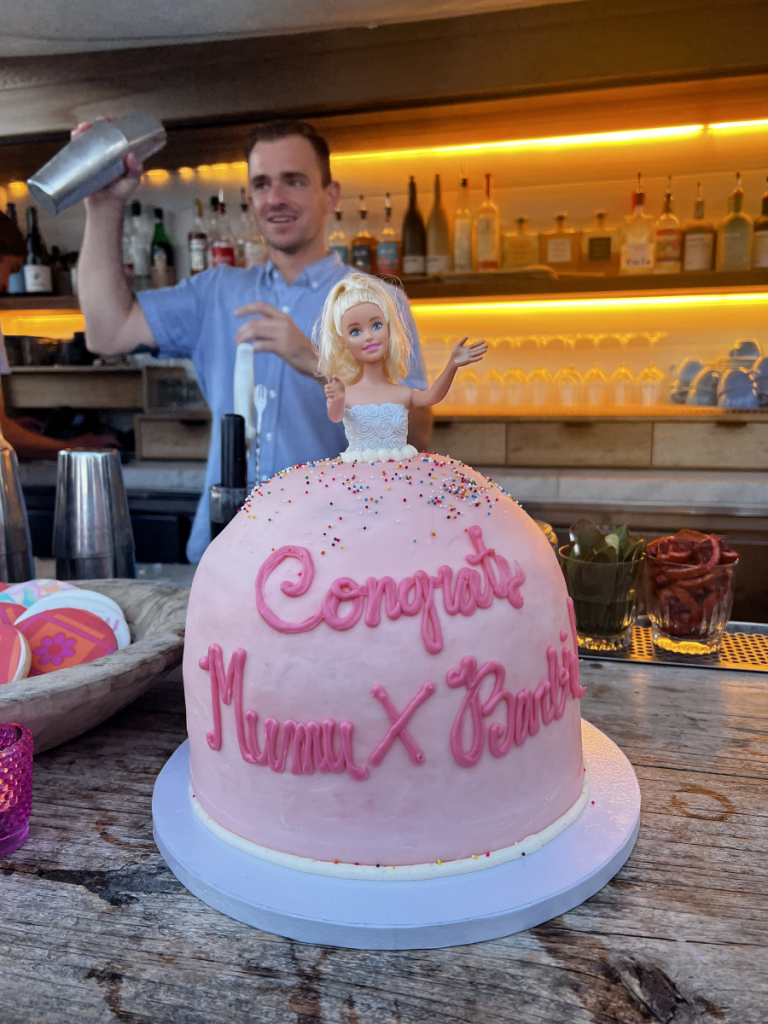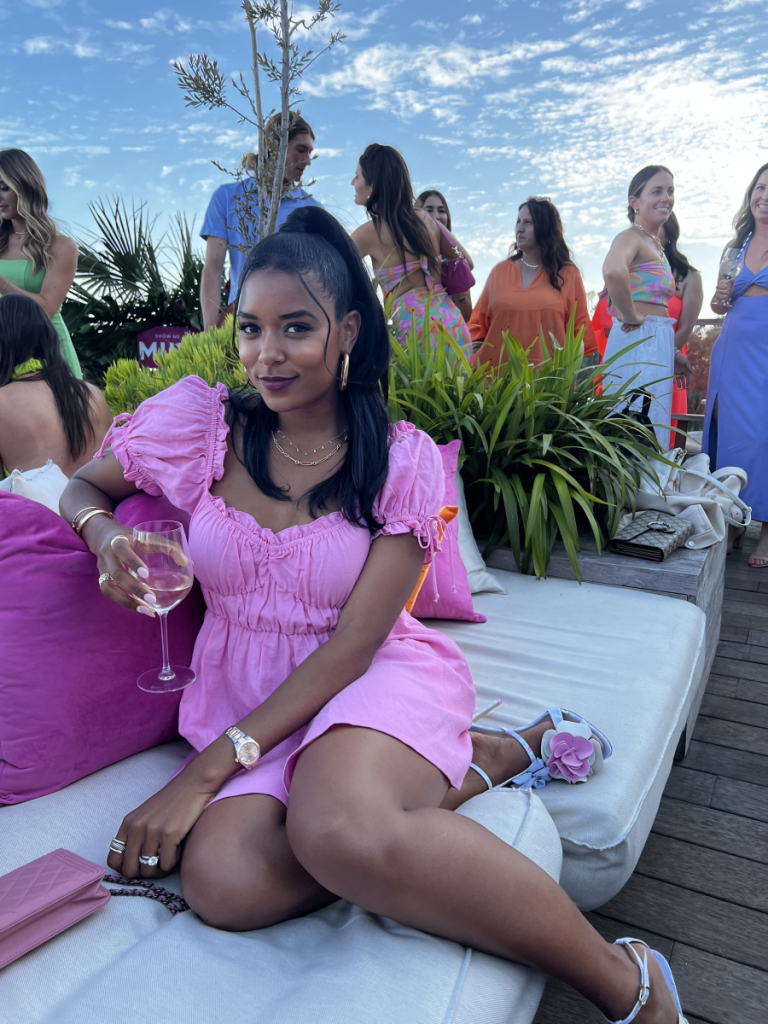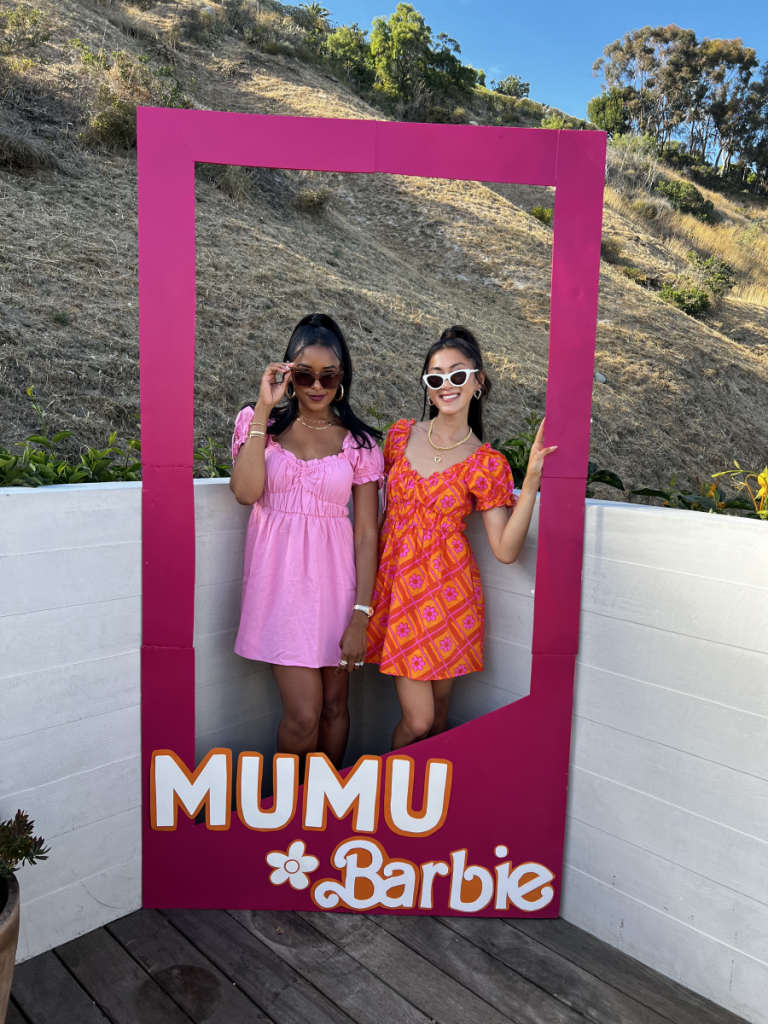 We danced the night away as (once again) the sun set over the Pacific Ocean. But I couldn't stay away from my little babe for too long. So I caught a red eye home that night– but not before stopping at In-N-Out Burger!!