Sure, some people will say wearing 4 inch heels at a backyard BBQ is doing too much, and I bet those same type of people will also tell you not to pop a bottle of Rosé before noon.  Well! Its safe to say those are not my kind of people. And that is not the life I choose to live.
Instead, I would much rather be my most fabulous self at every occasion, ESPECIALLY on my favorite holiday! The 4th has been a day I look forward to for as long as I can remember. To me, it is as summer as summer can get with its fresh off the grill cheeseburgers, impromptu water balloon flights, fresh watermelon so juicy you HAVE to eat it outdoors, not to mention the dozens of friends and family enjoying a day off from work… What more of an excuse do you need to put on a festive outfit?
This year my 4th look turned out a little fancier than usual after I came across this white scalloped skirt on Southern Proper's website (see link below). It was love at first sight, I had to have it! Once I found the skirt, the fanciness unintentionally snowballed out of control as it gave me the excuse (because I'm always looking for one) to wear my favorite red heels! Recognizing that it will probably be 100 degrees in Columbia today and I should at least attempt to be comfortable, I decided to pair it with a more casual tank (if you consider sequined graphics casual lol). & the funny thing is this tank inspired my super simple Rose' Firecracker Spritzer that you should all be making today for your friends. It will literally take you less than 5 minutes to prepare! Cheers to a fabulous Fourth!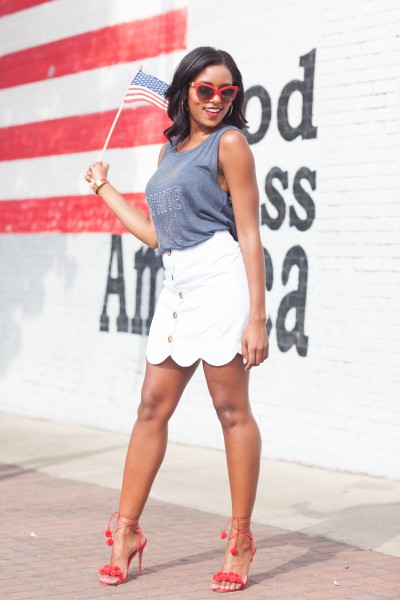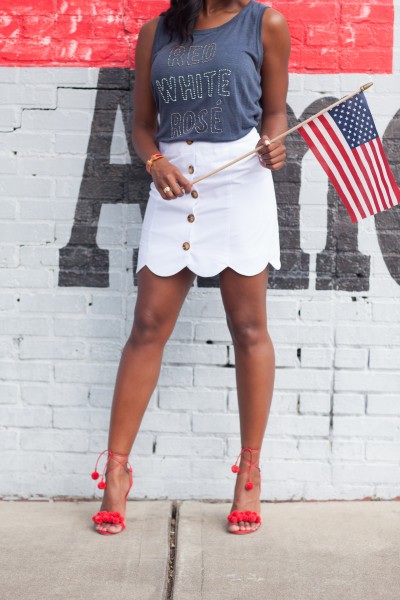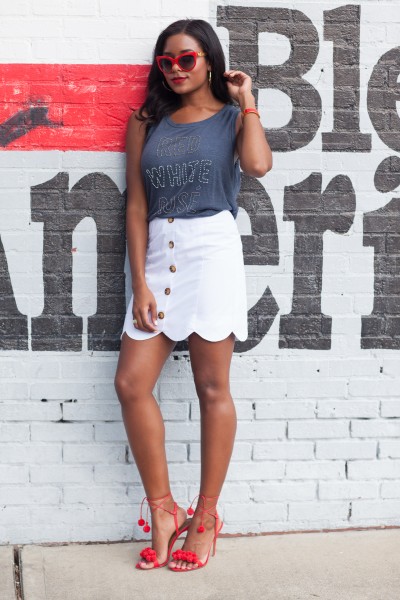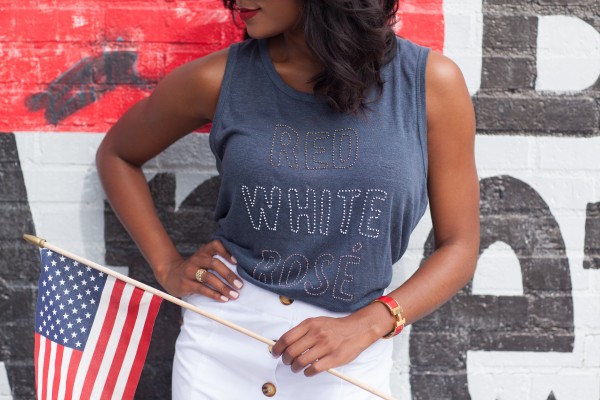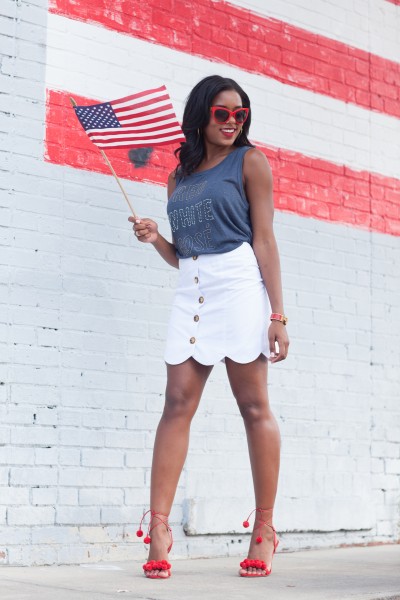 Top: Copper Penny of Columbia // Skirt: Southern Proper // Shoes: Aquazzura (similar here, here, and here) // Sunglasses: Dolce & Gabbana  (similar here)
photos: Priceless Photography