New Orleans is a city unlike any other. Actually, its more than just a city. Its a sensory experience that takes ahold of your soul and unleashes your inner culinary expert while forcing you to release all inhibitions.
Between the ancestral recipes you can find in any eatery, the soulful melody on every street corner, and the eclectic, vibrant buildings that have century old roots every moment in the city is a Creole-Cajun fairy tale.
Alas, no place is perfect which means even New Orleans has one (huge) impediment. The heat! As a resident of #FamouslyHotColumbia I'm no stranger to the temperature reaching triple digits, and it is still unbearable. That cajun heat takes on an entirely different meaning when it comes to the weather. So that makes dressing for the heat nearly impossible if you plan on wearing anything more than the sequined pasties you'll find out on Bourbon Street! I chose a tank with a completely open back (smart choice) and a pair of wide-legged culottes (not so smart choice, but I wanted to channel my inner Solange Knowles). My suggestion? Just wear shorts. Or a mini dress. Anything more is just self inflicted torture. Be Beyonce, not Solange.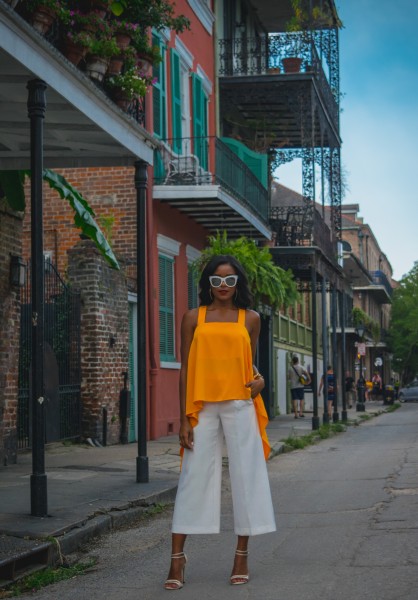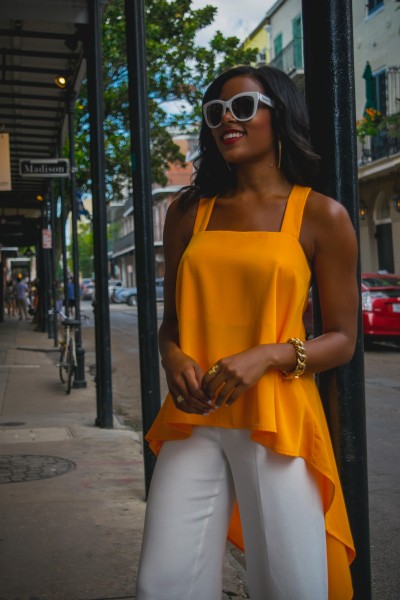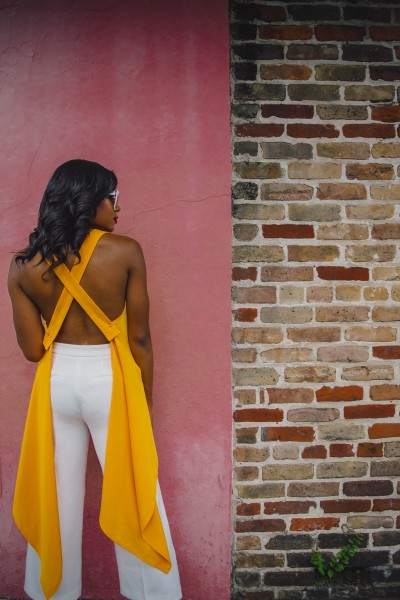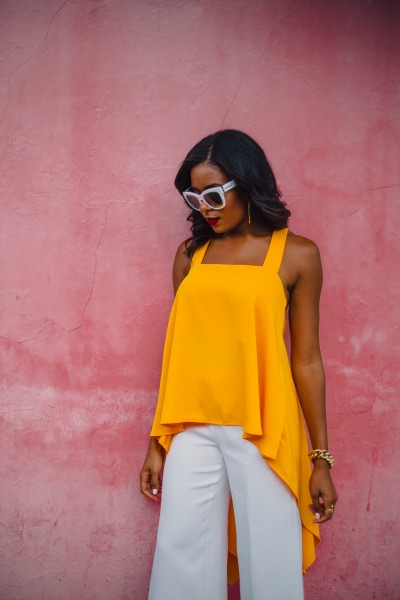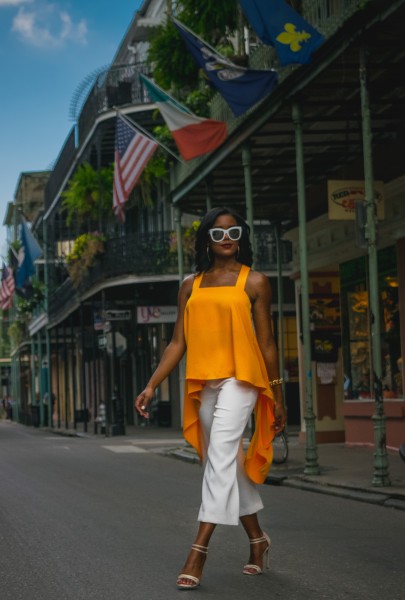 Top: Revolve // Culottes: Zara (similar here & here) // Shoes: Stuart Weitzman (similar here & here) // Sunglasses: Dolce & Gabbana (similar here) // Earrings: Theodora Jewelry (similar here)
All photos by @sentinophotography