Just last week the SoP team headed to Nashville, Tennessee for a quick two-day trip. I had been wanting to go back and visit this city, so when the opportunity arose for us to go, the whole team packed our bags and headed out for some fun! We had such a great time shooting content and bonding as a team. I couldn't have asked for a more perfect trip.
Since we had such an amazing time, we have partnered with Thomspon Nashville to give one lucky winner a chance to win a 2-night stay at Thompson Nashville and a $150 credit for food/beverage at the hotel.
To enter, make sure you
1. Follow @shadesofpinck + @thomsponnashville
2. Subscribe to the SoP newsletter
3. Like this post + tag a friend you'd take with you. Each comment is an extra entry!
The giveaway will end on 11/29 at 11 pm and the winner will first be announced on 12/02 at 10 am in our newsletter and then on 12/02 at 6 pm on my Instagram!
Check out the highlights from our 48-hour trip to Nashville below!
Where to Stay
Located in the Gulch, the Thompson Nashville just steps away from the hustle and bustle of Broadway. Inspired by the city, the hotel design is a mix of classic country and urban living. The SoP team absolutely loved staying here! All of our rooms were gorgeously decorated with an influence of the city and each room had floor-to-ceiling glass windows with great views of downtown Nashville. Right in the lobby, you can find their Marsh House restaurant and the Kilbrew Coffee shop where you can grab a bite for breakfast, lunch, and dinner. Looking for a great view of the city? Head to their L.A. Jackson Bar on the rooftop for cocktails and small bites. Highly recommend staying here!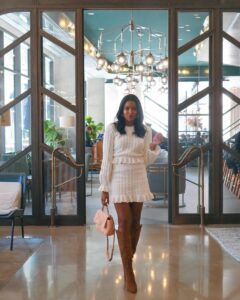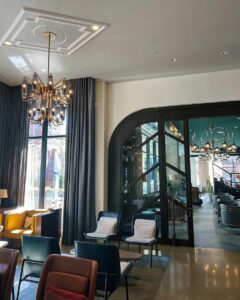 The Graduate Nashville is another great stay when visiting Nashville. Located in Midtown, the hotel has a funky and floral design that celebrates the charm of the city. All of their rooms have a luxe vintage feel and also have great views of Nashville. When staying here, you must visit their rooftop restaurant and bar, White Limozeen, their karaoke bar, Cross-Eyed Critters, and grab some food and coffee at Pointdexter Coffee.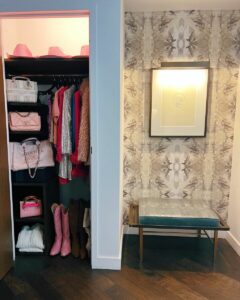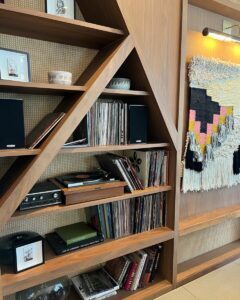 Where to Eat
This place fulfilled all our SoP pink dreams! On the top of the Graduate Nashville, you'll find this rooftop bar and restaurant. We ate here on our first night and had some great cocktails and little bites to eat. The highlights were definitely the french fries and fresh oysters. The ambiance was amazing and there were lots of photo ops all around. Definitely recommend making a reservation as it can book up quickly!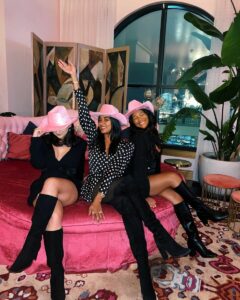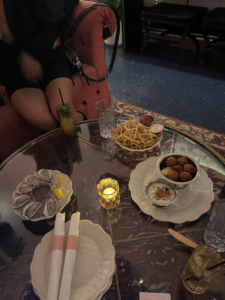 Sixty Vines was out dinner spot on the second night and it was definitely what we needed after a long day of shooting content. It is right off Broadway making it an ideal location for a night on the town and the food and drinks were sooo good! We tried the fig and prosciutto pizza, the spicy sausage pizza, the campanelle, and the radiatori primavera which were all 10/10! Of course, you also need a side of potatoes which came out extra crispy. Highly recommend this one before hitting the town!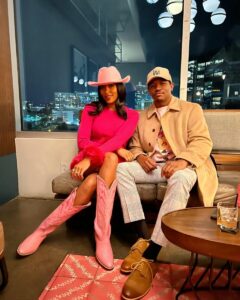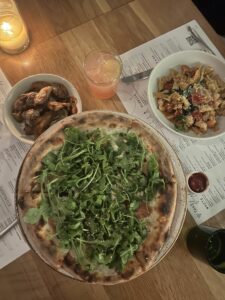 Things to Do
As I mentioned above, this rooftop bar is decked out in pink and glam which was perfect for our SoP team. We ordered several cocktails including the queen of the rodeo, sitting pretty, and golden hour. All of them were quite good and we had so much fun chatting, laughing, and taking advantage of all the pink photo spots!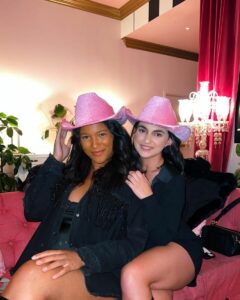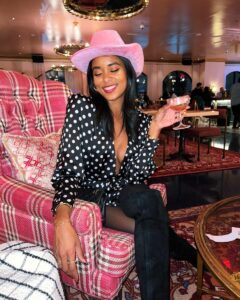 The Gulch has so much to offer. Just a short way from Broadway, the Gulch is a great escape from the hustle and bustle of the city center. All of us girls could not get over how cute Parish was for shopping and the whole team loved the lunch at Burger Republic. There are also lots of places to stay here too (like the Thompson Nashville!).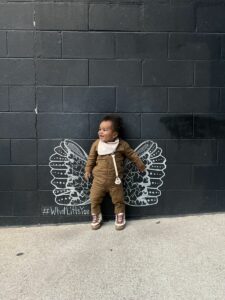 Everyone always raves about Broadway, but the hype is real! Our favorite bar we went to was Jason Aldean's! The music was a mix of old and new hip-hop, rap, and pop. They played all the good songs and really got us in the good mood for a fun night out! We even came back for a couple of hours again on our last night just because it was that great of an atmosphere. There are sooo many different bars and live music places to fit every music preference, so you will for sure find something for everyone here.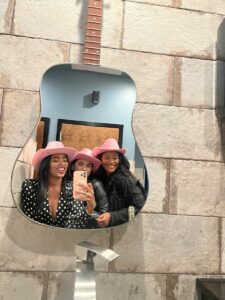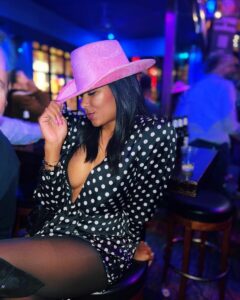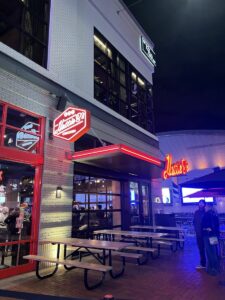 Grab Drinks on the Rooftop of the Thompson 
The L.A. Jackson Bar on the rooftop of the Thompson had such a great atmosphere and views of the entire city of Nashville. Both nights we came here for cocktails before dinner and they were great. The devil in a new dress, more life, and cumin in hot was our favorite drinks. They also have a small menu to order small bites if you are hungry. Overall, the atmosphere was laid back and relaxing which was quite enjoyable after a long day of travel and a long day of shooting content.