This gorgeous mountain town is hidden on a plateau of the Appalachian Mountains and should be added to your list as a "must-visit" place! Its charm and beauty are unlike any other mountain town I have been to. There are exquisite restaurants, luxurious stays, fabulous shopping, and a wonderful cultural arts scene. We love to come here as a getaway from the city and for weather much cooler than the South Carolina heat.
Check out some of my favorite places to stay, eat, and things to do!
Where to Stay 
This relaxed and luxurious resort located in North Carolina's Blue Ridge Mountains was an absolutely amazing stay. Situated in downtown Highlands, this Relais and Chateaux property is designed to mimic European-style architecture. The mountain resort features luxury guestrooms, suites, cottages, and even vacation homes. Premium leisure amenities include fitness and wellness, a world-class spa, golf, local arts and culture, and outdoor adventures. All the farm-fed restaurants are delicious and the overall ambiance of the resort was sooo relaxing and peaceful.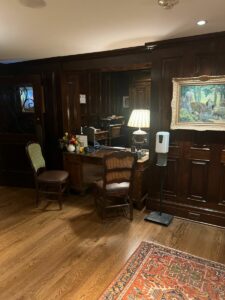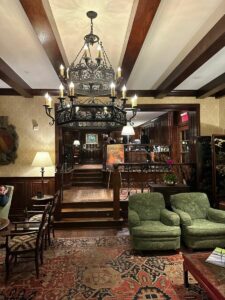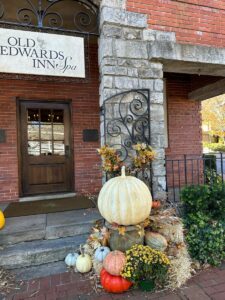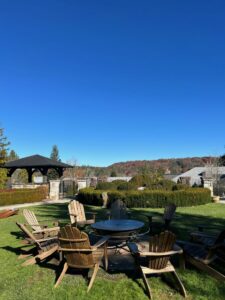 Half-Mile Farm is in a Napa-style setting and is surrounded by a rustic and mountainous landscape. The entire property is for 18 years and older. Inn rooms feature balconies, fireplaces, and cozy decor that will make you feel right at home. Whether you are looking to relax in the heated mineral pool or seeking adventure by baking or water sports on the private Apple Lake, there is something for everyone.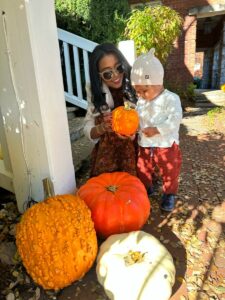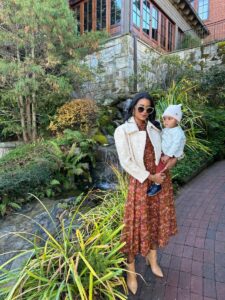 Where to Eat
Henry Farmhouse is a great spot for light bites and drinks at Half-Mile Farm. You can enjoy gorgeous sweeping views of the farm and Apple Lake while sipping on a refreshing cocktail. Open from noon to 10 pm, the menu is constantly changing with farm-fresh weekly food specials.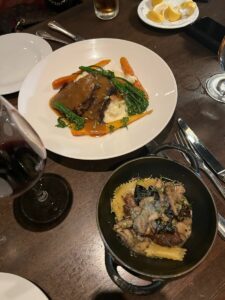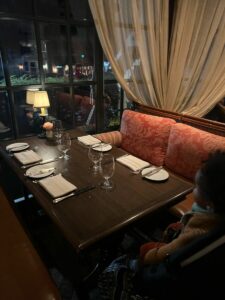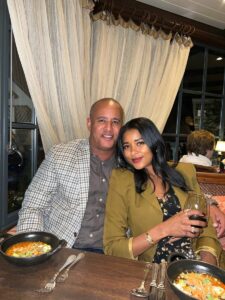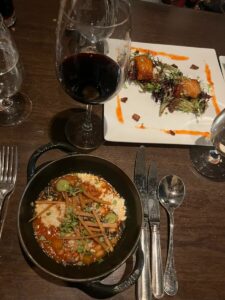 This seasonally influenced fine dining restaurant can be found in the elegant rustic quarters of the Old Edwards Inn. The restaurant has been named A Wine Spectator award-winning restaurant since 2005 with "Best of" awards since 2008. The wine list is extensive and the food for breakfast, lunch, and dinner are all delicious takes on New American dishes. Fan favorites include Madison's chicken salad sandwich and the pimento cheese. Make sure you make a reservation though because indoor seating is reservation only. However, seating outdoors is first come first served!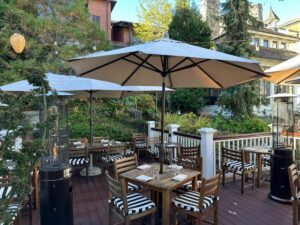 On the Verandah is an international cuisine and seafood-based restaurant with gorgeous waterfront views. They focus on mixing classic favorites with newer and exciting flavors. Since first opening in 1981, they have always used locally grown produce and herbs from their own garden for the freshest flavors and dishes. You can always expect the menu to include chicken, seafood, fresh fish, and filet mignon with their signature flavorful sauces and spice.
This lively restaurant and shop features specialty food and wine from shops and restaurants in the Highlands area. We stopped in for breakfast and it sure did not disappoint! Their menu includes classic breakfast dishes such as a two-egg breakfast, french toast, and Belgian waffles. If you are not in the mood for breakfast, you can stop in for lunch or dinner to have their Italian specialties or hot handhelds like their Mountain Fresh House-Ground Burger or their Mountain Fresh Grilled Cheese. 
Built in 1892, this restaurant has been a general store, school, and even a post office before being turned into a restaurant in 1971. Their menu consistently changes to reflect the freshest ingredients that are available during each season. The lunch menu featuring soups, salads, sandwiches, and burgers was just what we needed. They even serve cocktails and have a small wine list. We did not get to try their dinner, but it looked just as delicious. 
This high-end, farm-to-table restaurant was unlike anywhere else we ate. Do not let the casual atmosphere fool you because this one truly screams luxury through every dish. The chef uses the freshest ingredients and the service was excellent! You must try the American Wagyu Meatballs, the Beef Tenderloin, the Brown Butter Gnocchi Aflredo, and the homemade dessert selection of the day. They also serve lunch, but I highly recommend making a reservation before stopping in!
Looking for quality Italian in Highlands? This is the go-to place! For over 60 years, the Paoletti family has been sharing their traditions through their delicious food. Popular dishes include Eggplant Lasagna, Cioppino, Snapper, and of course Tiramisu. They have an amazing and extensive wine list and if you are not into wine the cocktail list is just as great. 
Where to Grab Coffee
Calders Coffee Café is a quaint little place for the perfect cup of coffee. Located in downtown Highlands, all of their coffee is ethically sourced organic, specialty-grade, and fair-trade. Their signature house blend is called Calders Vibe and it tastes so rich and good. They even have bagels shipped straight from New York, locally made cinnamon rolls, house-made breakfast, and many other pastries. You know I had to try their Chai Latte and it was soooo good!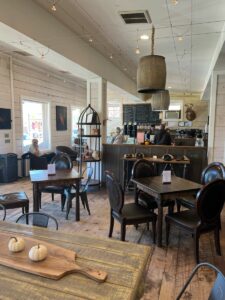 Bucks is a cozy coffee shop popular among locals in Cashiers. They have a large menu featuring lots of favorites you can find at many chain coffee places. There are multiple options for on-the-go breakfast such as muffins, sandwiches, bagels, and more. It was a great place to grab something quick and hit the road. 
What to Do
Couple's massage at Old Edward's Spa
The award-winning Old Edward's Spa was such a great experience. You are sure to experience a rejuvenation of mind, body, and spirit from the moment you enter this serene space. Todd and I opted for the couple's massage, but their full list of services includes facial, touchless therapies, acupuncture, body treatments, and so much more.
Grab drinks in the Hummingbird Lounge at Old Edwards Inn
Located inside the Old Edwards Inn, we spent our first evening here having a couple of drinks before dinner. This space within the hotel had such a cozy and mountainous vibe. The drinks menu had classic cocktails, bartender picks like the Autumn Sipper and Harvest Mules, and of course lots of wine and beer. We did not eat here, but if you are in need of just a quick bite, there is a menu of light fares like pimento cheese and cheese and charcuterie.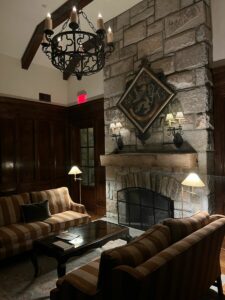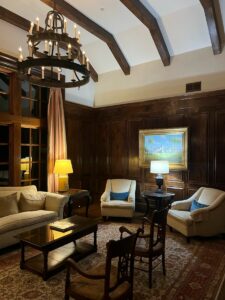 This was such a cool experience! The Old Edwards Inn has partnered with Volvo to explore the Highlands in a concierge experience. Whether you are looking to go see the best views, and waterfalls or just drive the gorgeous shady mountain roads, you can choose a three-hour time slot to take the new Volvo new 2021 XC90 and 2020 XC90 T6 AWD. This was a great way to explore the area and get out of the hotel for a bit!