At the beginning of the Stay At Home order, I began a little project that I didn't realize would soon become a major part of my "new routine". I've been working from home long before the pandemic came along, so quite a while ago I turned an unused room over the detached garage into my office. If you follow my stories on IG then you've seen snapshots of it. It's where I check emails, write, prepare for photo shoots, sew, store my crafts and just about anything else I can come up with. It's my little space and I affectionately refer to it as Shades of Pinck's HQ!
Right outside of the HQ is a modest sized terrace that had been built up, but never decorated. I'd walk past it every single day and had never even thought about sitting out there. But then social distancing began and I was itching for new scenery. Looking back I realize I just wanted a project, something to occupy my time for a week or so. What I got was a new daily chore, because designing the terrace quickly transformed into "creating the feeling of a French garden"!
I began by Pinning inspo for the space and searching online for outdoor pieces that could arrive to my front door. But you can't have a garden without plants, so soon I was spending hours at local nurseries and Lowe's stores picking out plants + pots, then even more time actually planting and re-arranging everything over and over until the space brought me joy.
While it does make my so happy to see a garden when I walk up the stairs to the HQ, it doesn't come without putting in a lot of effort. Though minimal, plants require daily attention. My terrace gets a ton of afternoon sun, so I quickly learned that every morning they needed a good watering. I have 20+ pots to water, which could easily start to feel overwhelming, but I've turned the chore into something positive and allowed it to be a time for me to check-in with myself.
The past 2 months have had good days + not so good days. Living in a world that was all but shut down felt like being stuck on an amusement park ride. Some days weren't so bad you're just kinda moving along, then all of a sudden other days felt like you were spinning fast and unsure of which direction. But I soon realized that my best days all had one thing in common… They began with me watering all of my pots, then sitting down (usually still in pjs) to enjoy a cup of coffee (out of my Holy City mug), while reading, writing or mediating. The dedicated time of zen, the responsibility of maintaining the life within each and every pot, and the opportunity for honest self-awareness was monumental in getting through this time of uncertainty. And it's because that garden became much more than just a project to complete. It gave me what I had been craving so deeply: stability.
I'm thankful to start every day with this chore, even as Stay At Home orders began to lift.
Of course you're never ever finished decorating, but here's a little tour of what SoP 's HQ terrace looks like now!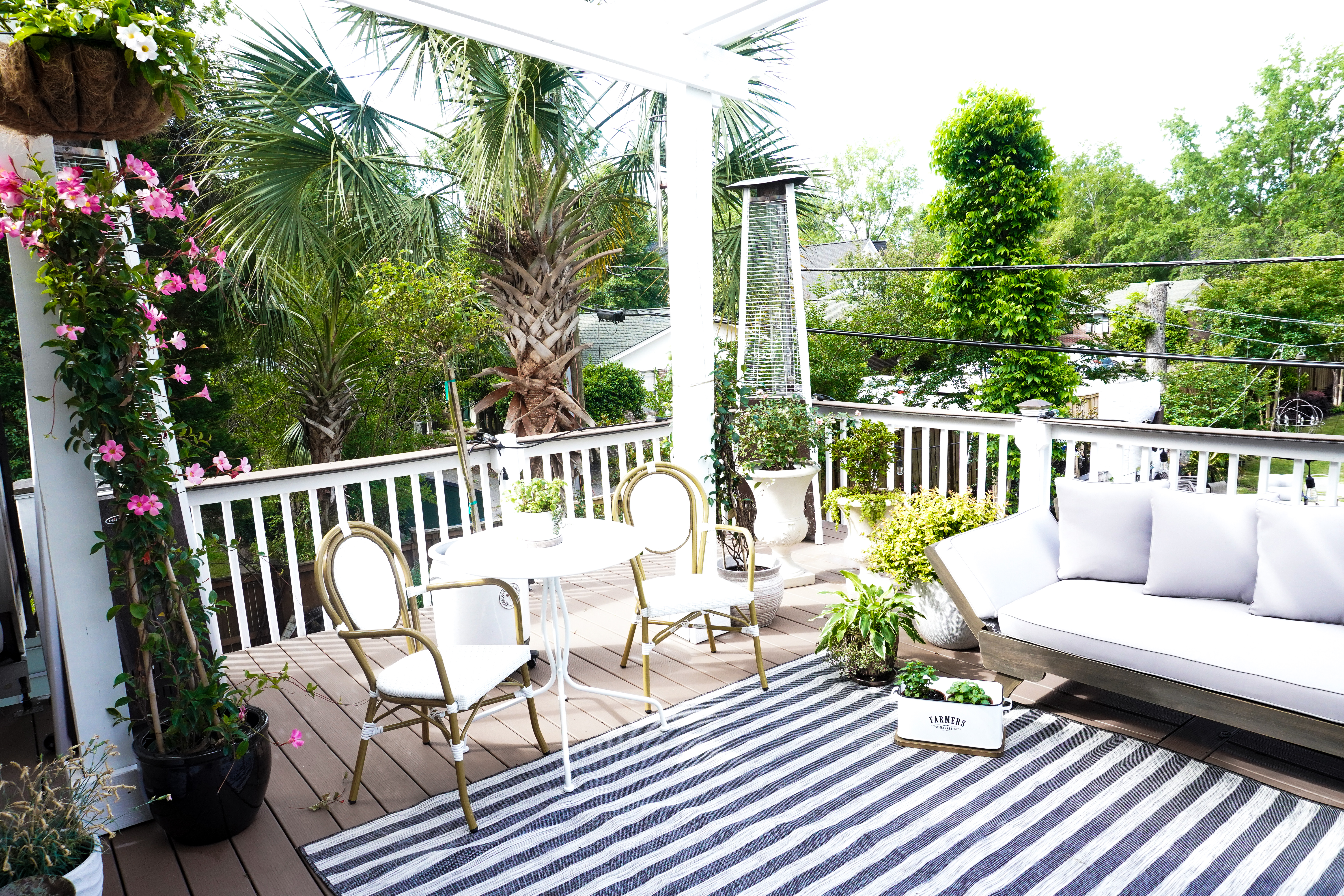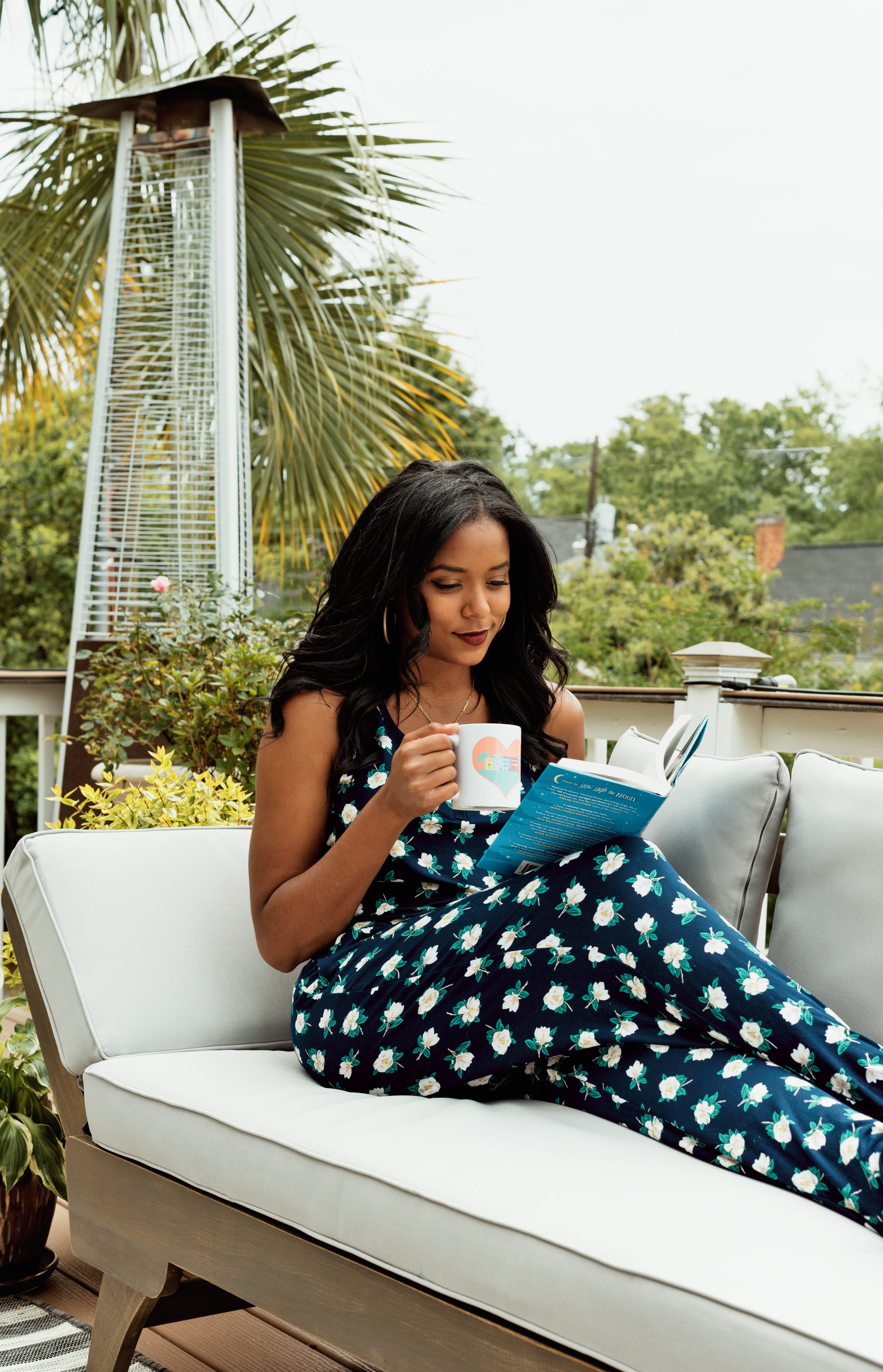 PJs: Draper James // Coffee Mug: Southern Cities // Book: How High the Mood by Karyn Parsons // Shop Outdoor Furnishings: here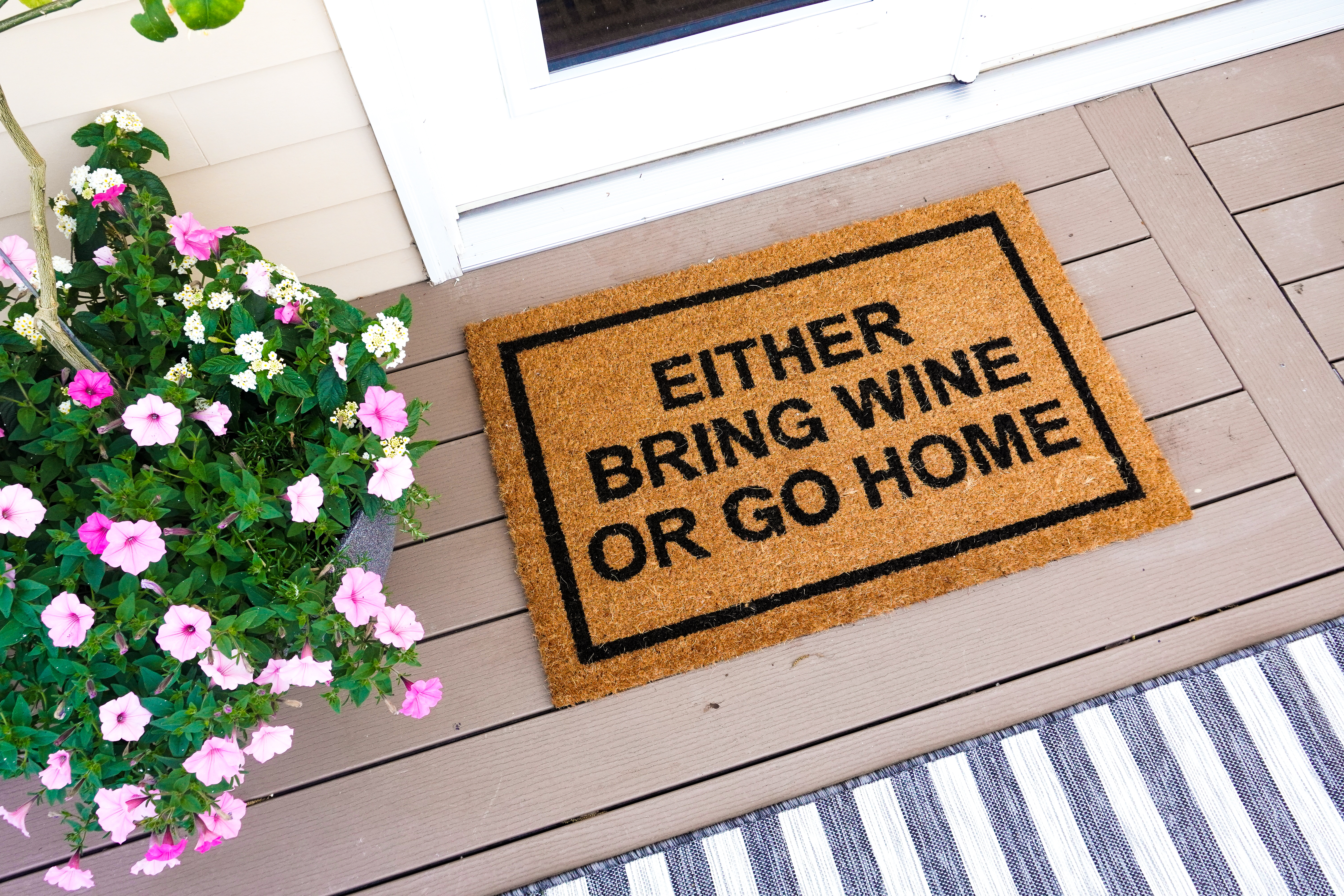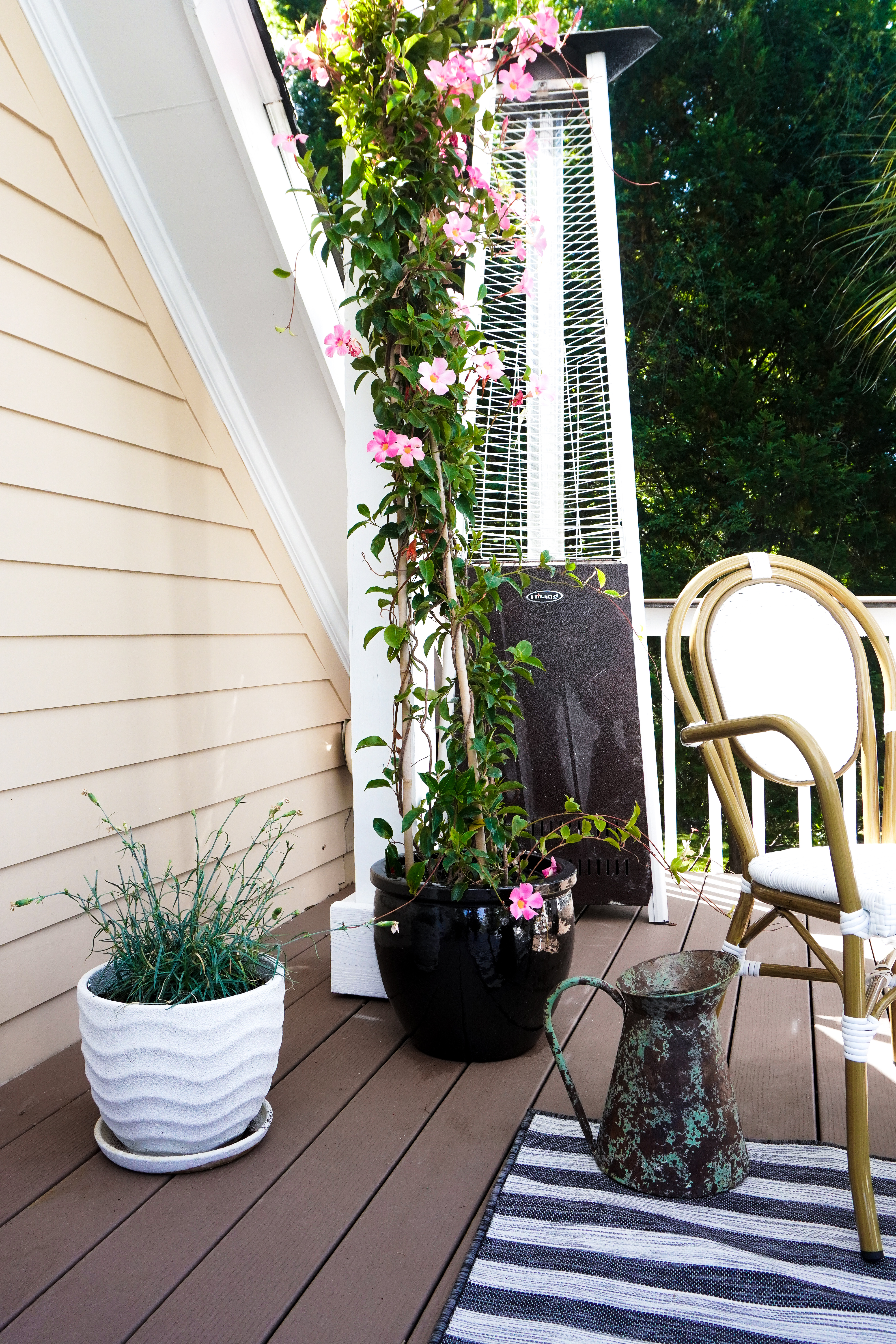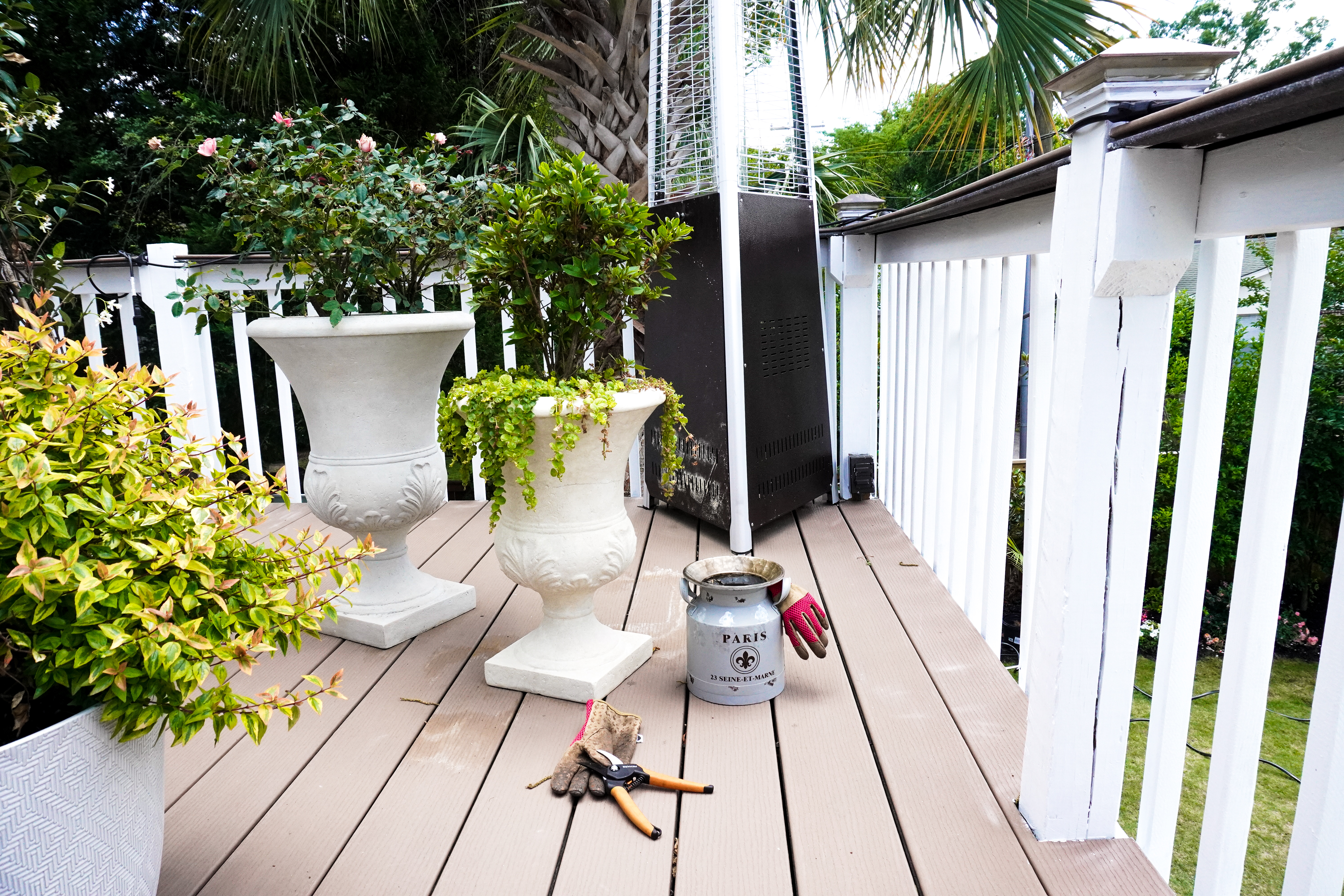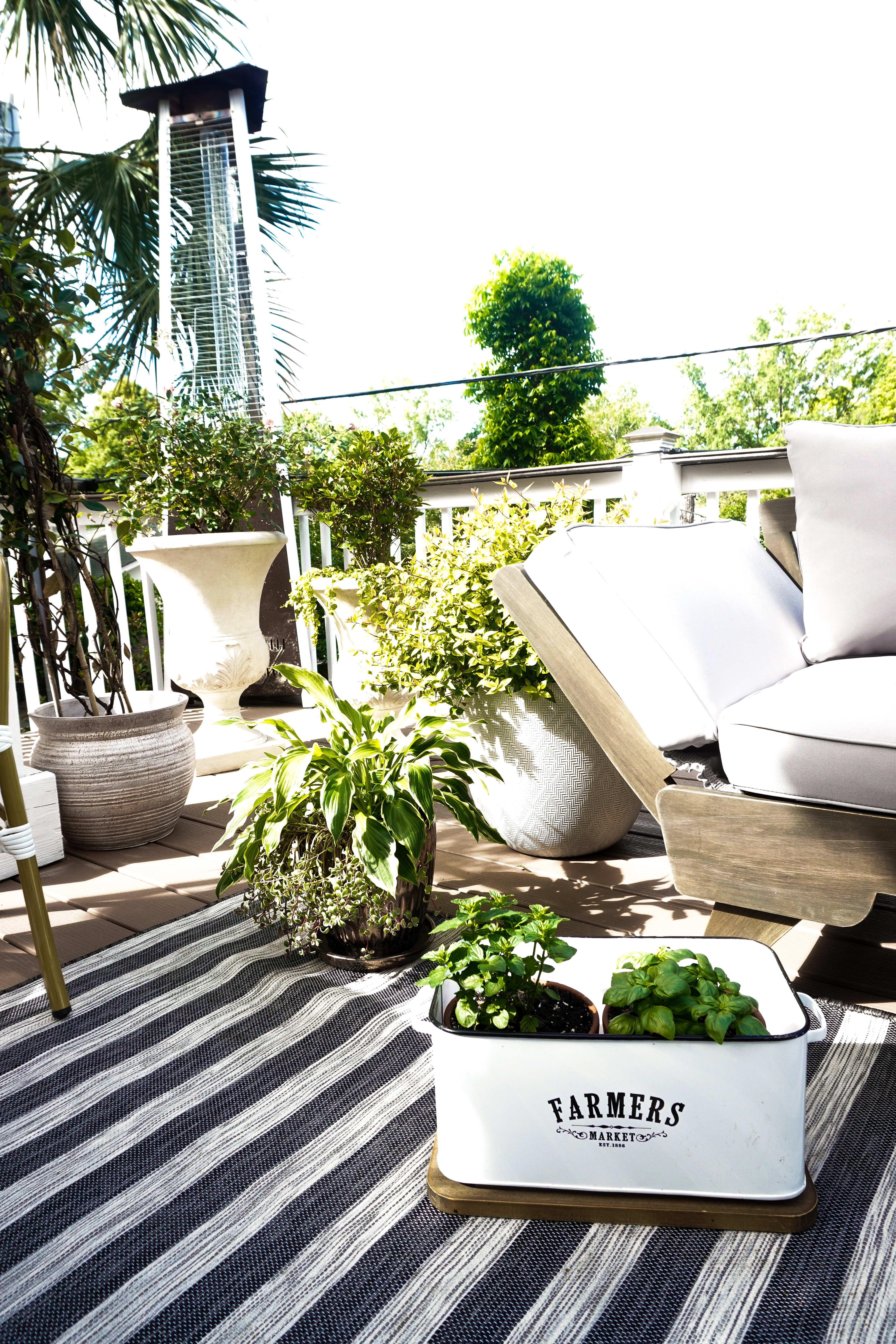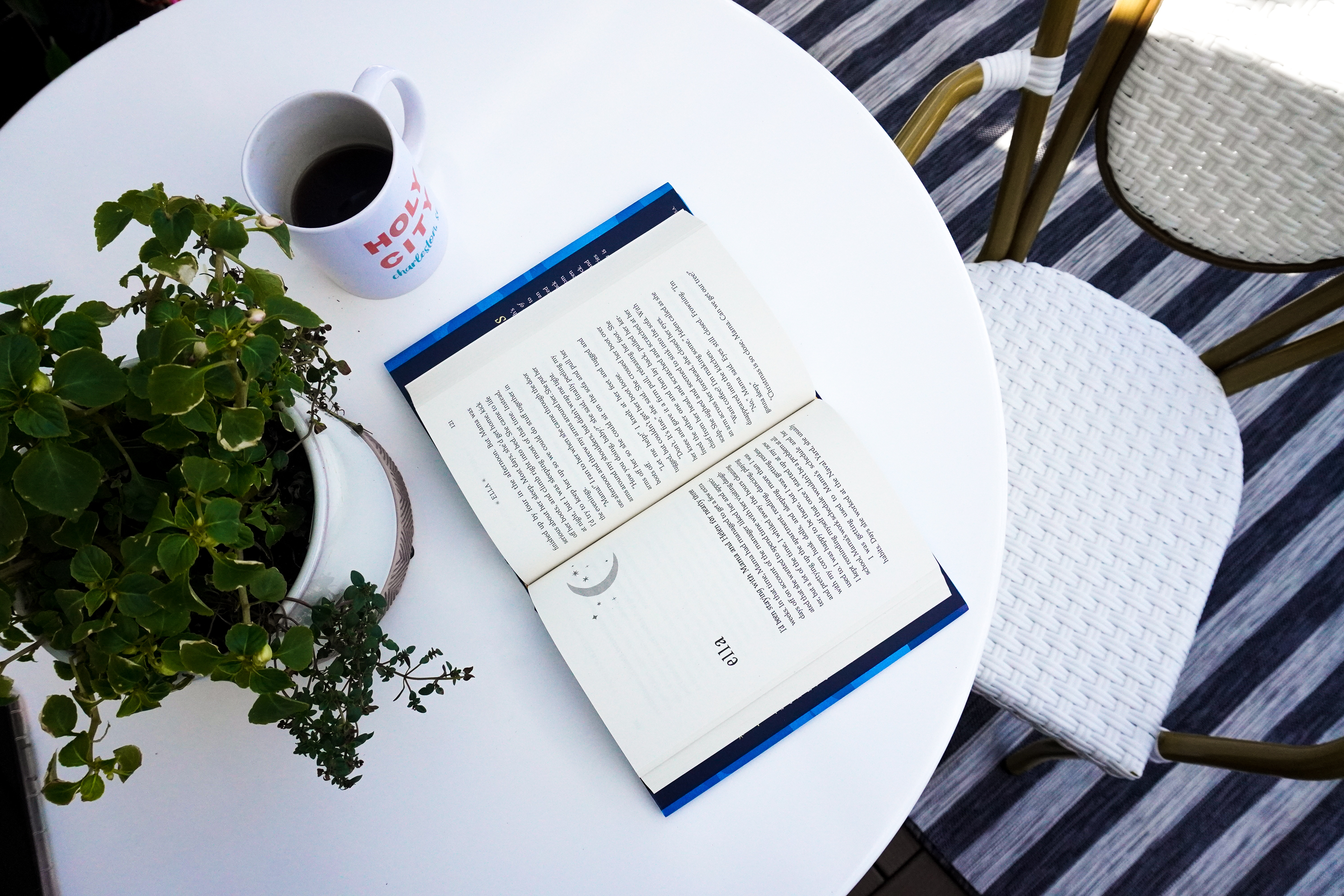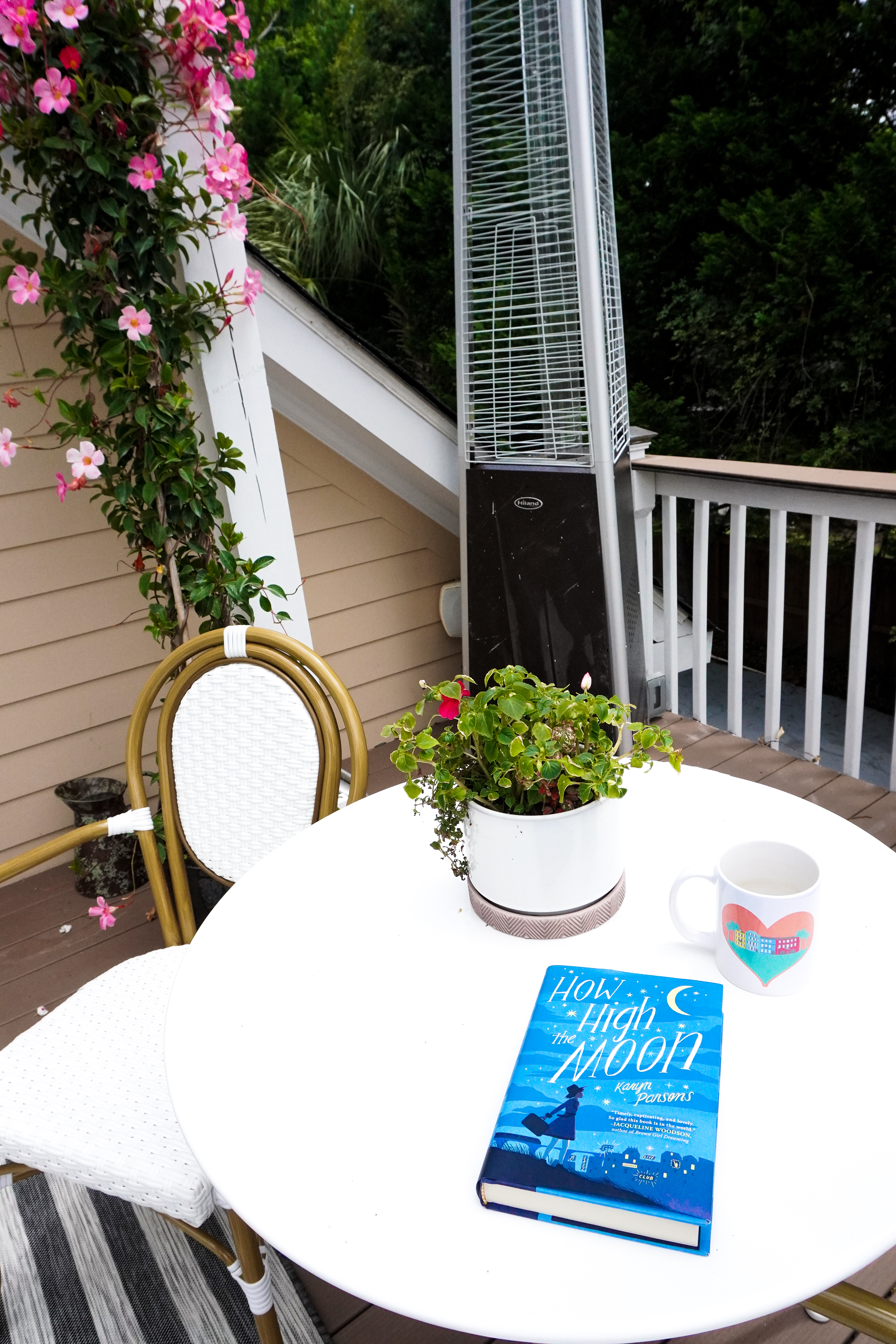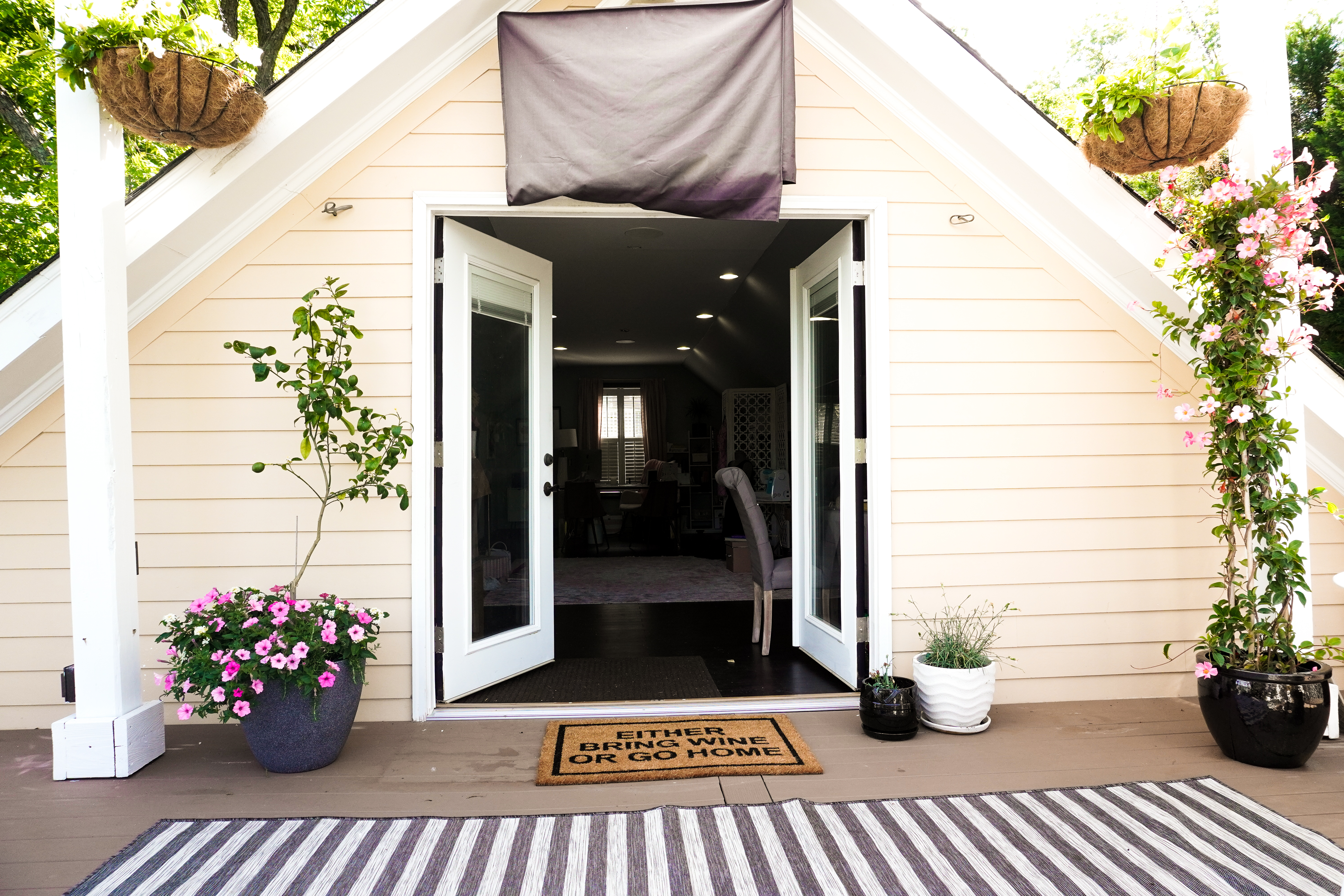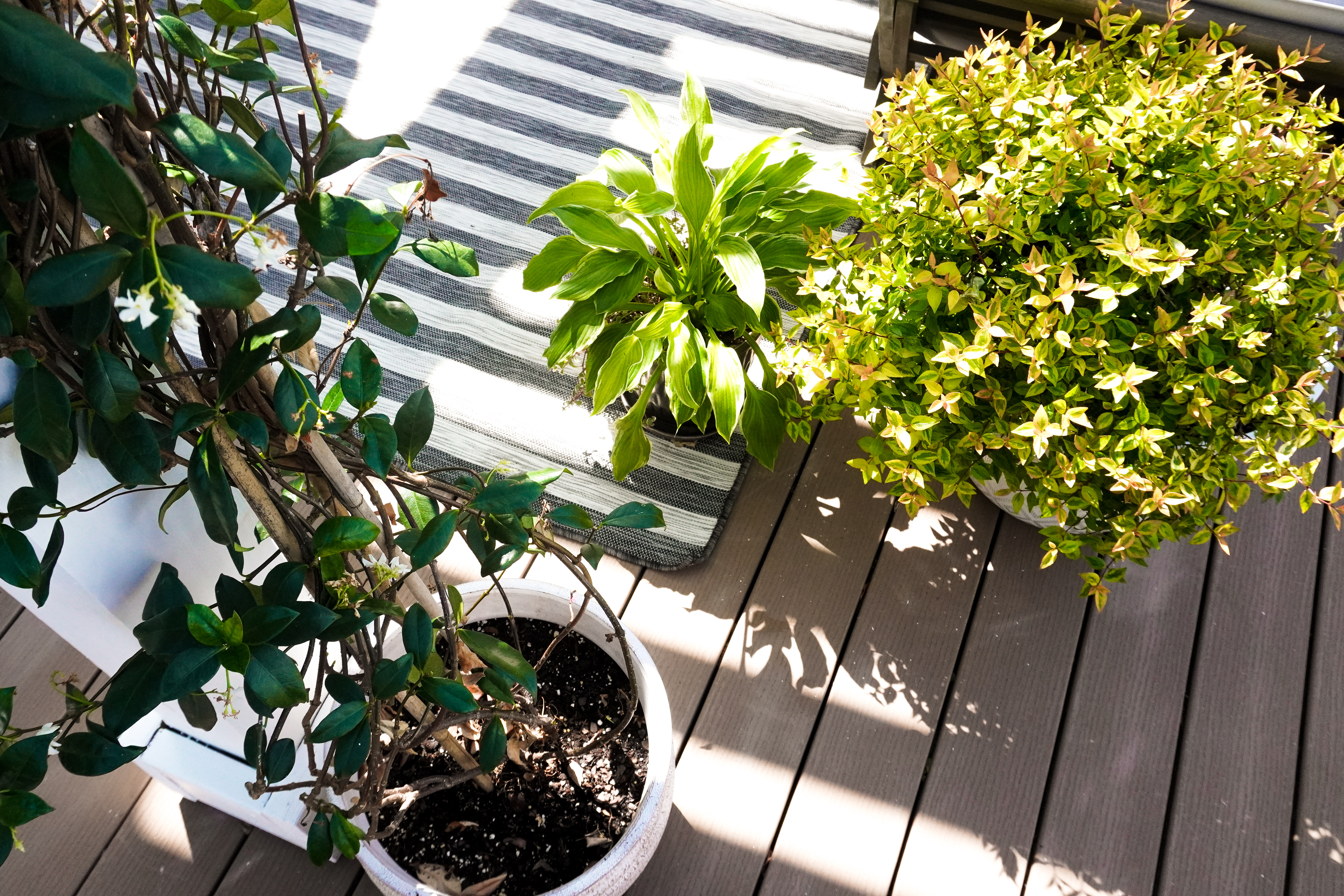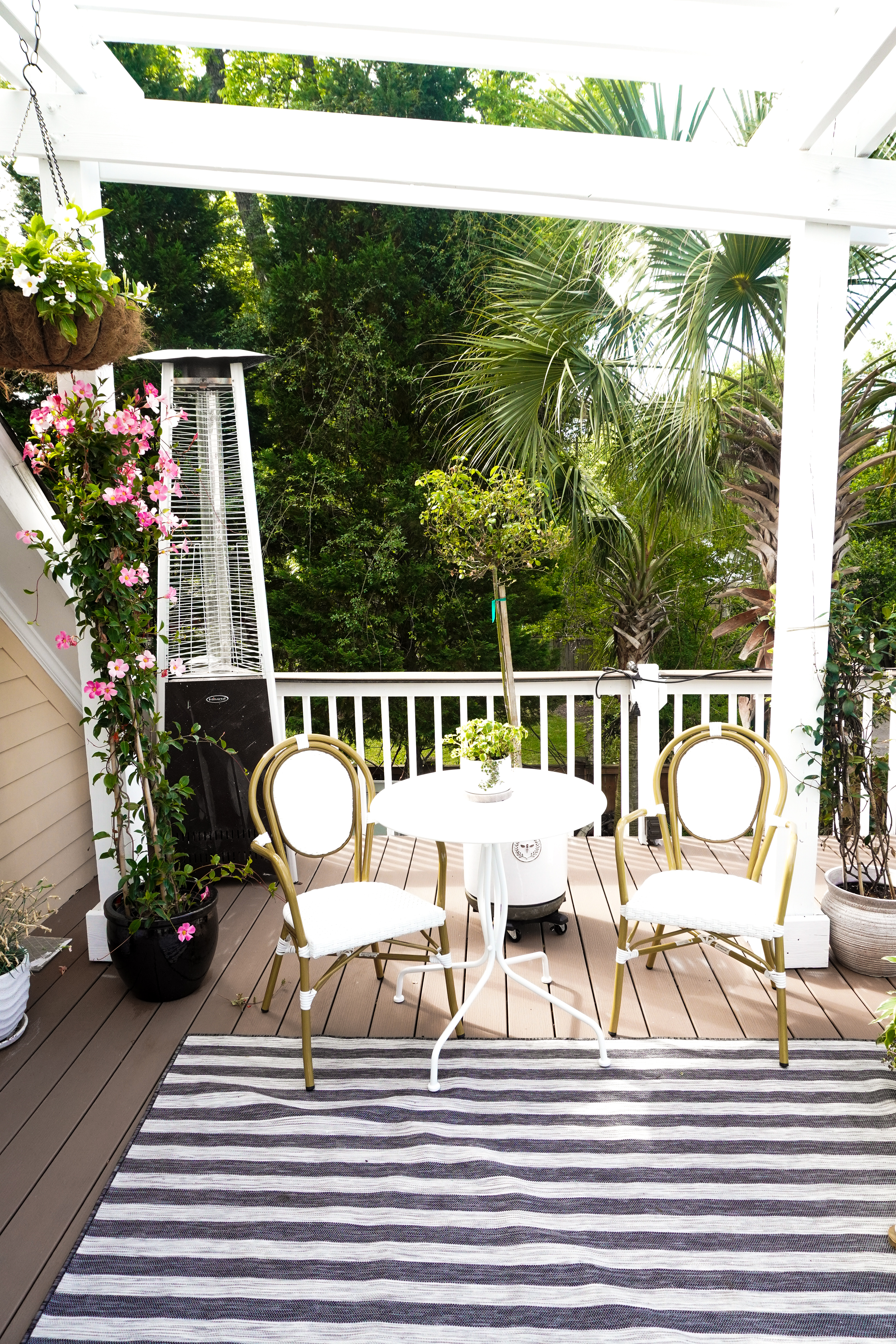 Oh, and here's what the space looked when I began…