The next stop on our new SoP HQ reveal is the executive suite I will share with Josh, our Creative Director. Although Josh and I had two very different visions for how this space was going to look, we were able to create a cohesive room with the help of decor and organization pieces from Macy's.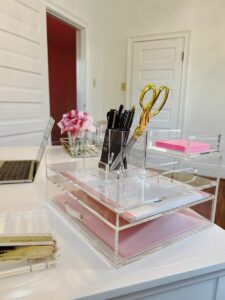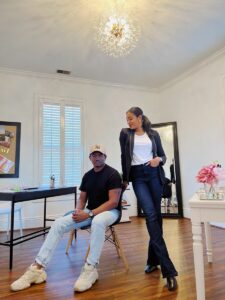 In my desk area, I chose pieces based on my classic, feminine, and intentional design style. This desk gives me plenty of room to get work done on my laptop and I have space for this clear organizer which is sooo great for keeping my office supplies organized + it perfectly fits the clean and elegant aesthetic of my desk space.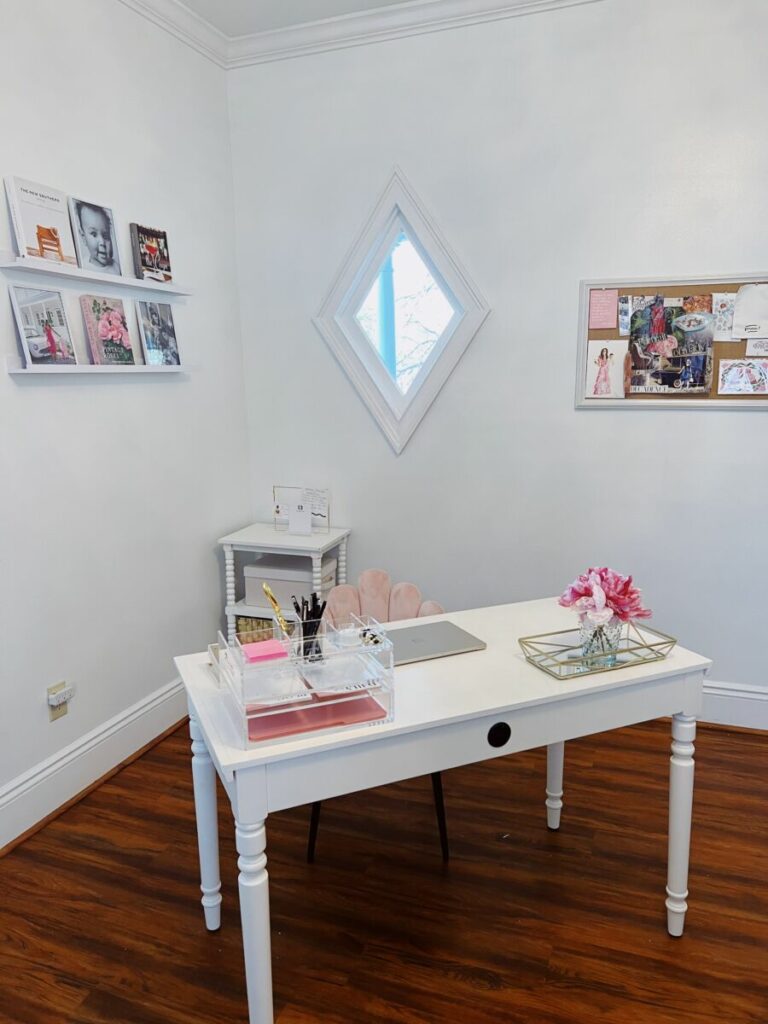 Shop desk//Shop acrylic organizer//Shop vanity//Shop memo display
Now for Josh's side! His style is more artistic, modern, and minimalistic. As you can see, he went with a more masculine vibe with this black desk. He chose this rose gold organizer set and pops of black decor pieces to bring his entire space together.