With azaleas in full bloom and temperatures on the rise, it's hard not to want to spend as much time as possible outdoors these days. Here at SoP, we've been sneaking on the terrace for a few hours during the workday and I find myself spending extra long on the swing in our backyard with Teagan. But being outside leaves one quite…parched! And we truly believe there's no better way to quench your thirst on a lovely spring afternoon than with a craft cocktail. So each Thursday this season, we're going to share the recipe for six simple cocktails that we love to pair with the warm air. Our hope is that these will give you an excuse to plan a get a little outdoor gathering with a friend (or few) you haven't seen much in the past two years.
There are many ways to enjoy the outdoors during the spring, but there's nothing more Southern than unwinding on a front porch! I could spend hours there: sitting, reading, people watching, playing with my son, and yes — sipping on a cocktail! The one we've found ourselves enjoying is The Perfect Porch Paloma with YaVe Tequila!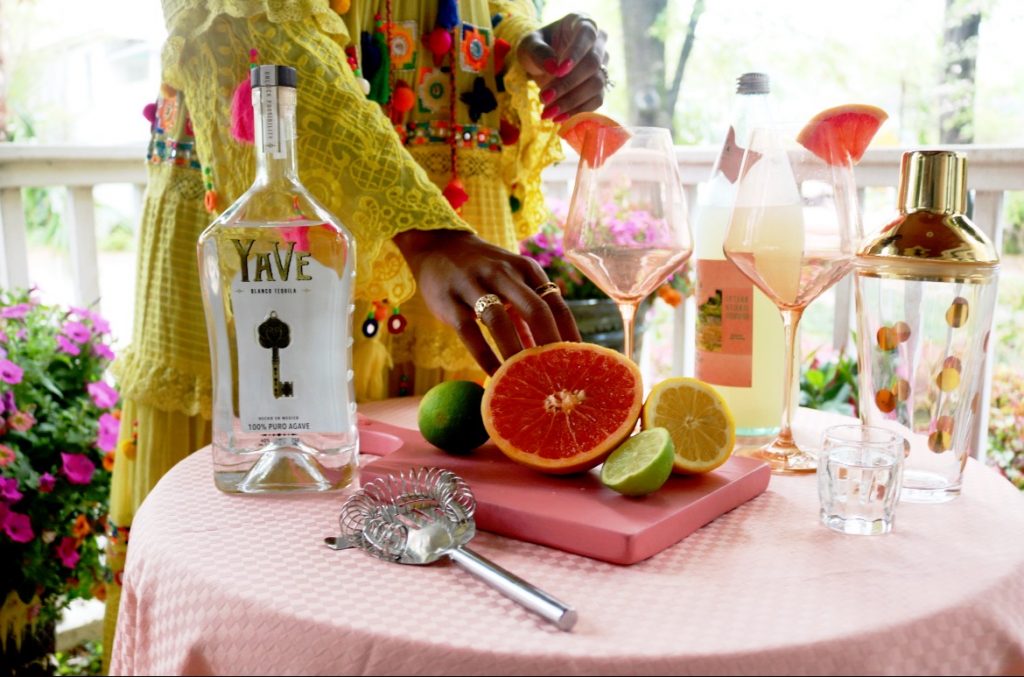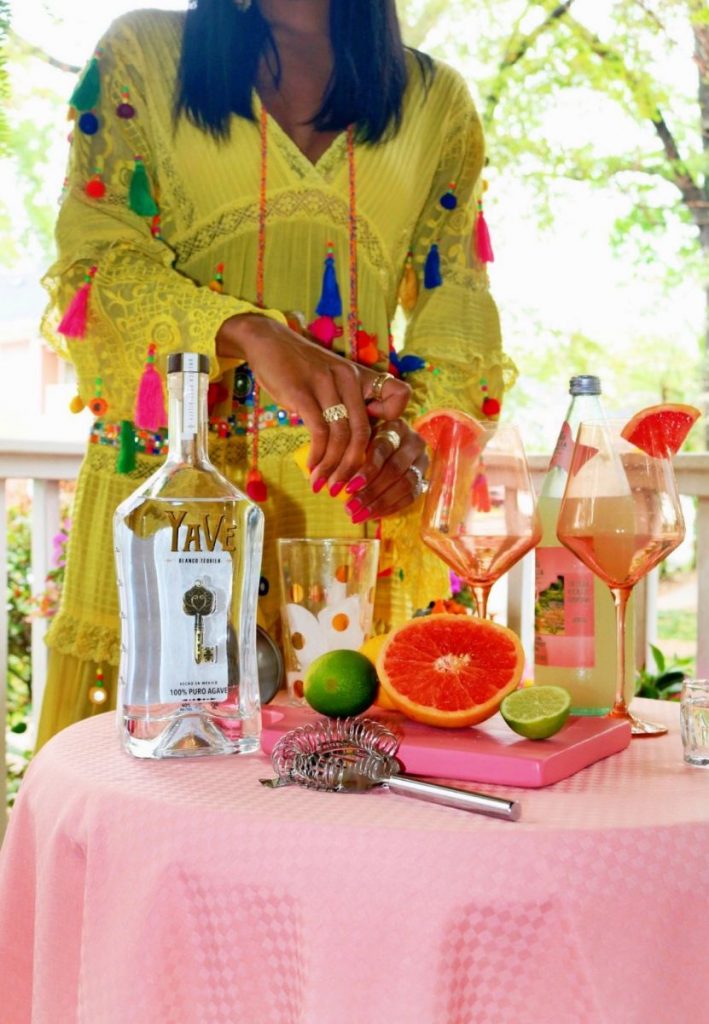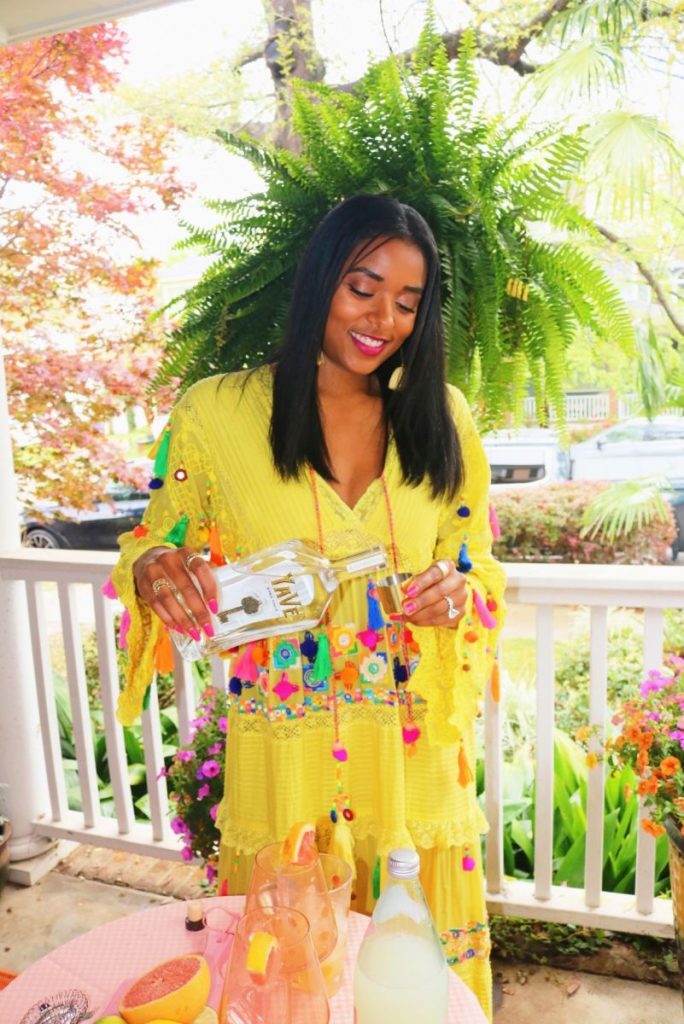 Not only is YaVe Tequila naturally flavored, it's also dangerously smooth and doesn't have that typical tequila burn. While it's a great choice for sipping on the rocks, we loved mixing it with fresh juices for a modern take on the classic Paloma. YaVe helps create guilt-free drinking experiences since each shot is only 60 calories + has 0 grams of sugar. And if you're not interested in moving from that porch to create the Perfect Porch Paloma, then you can get YaVe delivered straight to your door!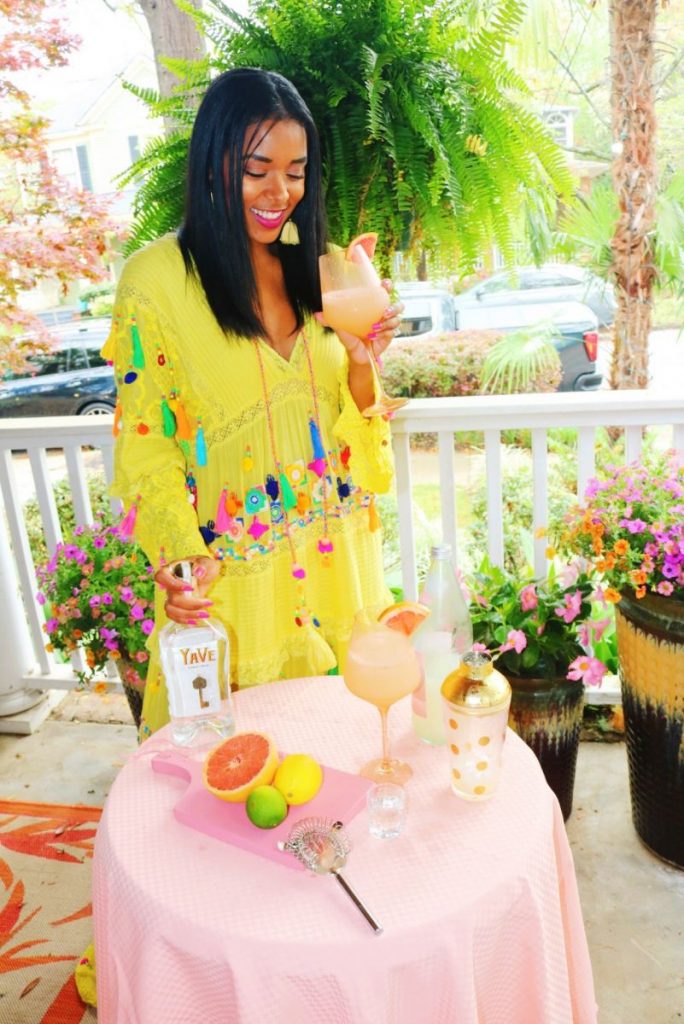 Here's the recipe for this refreshing spring cocktail: