In 2022 we saw the explosion of the cowgirl boot trend everywhere: on the runways, at college football games, and of course all over Instagram. Fast forward to 2023, and we're pretty sure they're here to stay.
It didn't take much for us to hop on the trend too once we discovered the perfect boots designed by Lizzy of City Boots. If you haven't heard of them chances are you've seen them because her styles have been featured everywhere (and knocked-off constantly) and that's because she's effortlessly intertwined traditional techniques with an ultra-feminine style. Her boots are handcrafted in Mexico using premium materials that ensure they'll last for years and become heirloom pieces. The best part of these boots is the come in unexpected colors, have fun icons like lightning bolts and hearts, and can be customized with initials or special dates.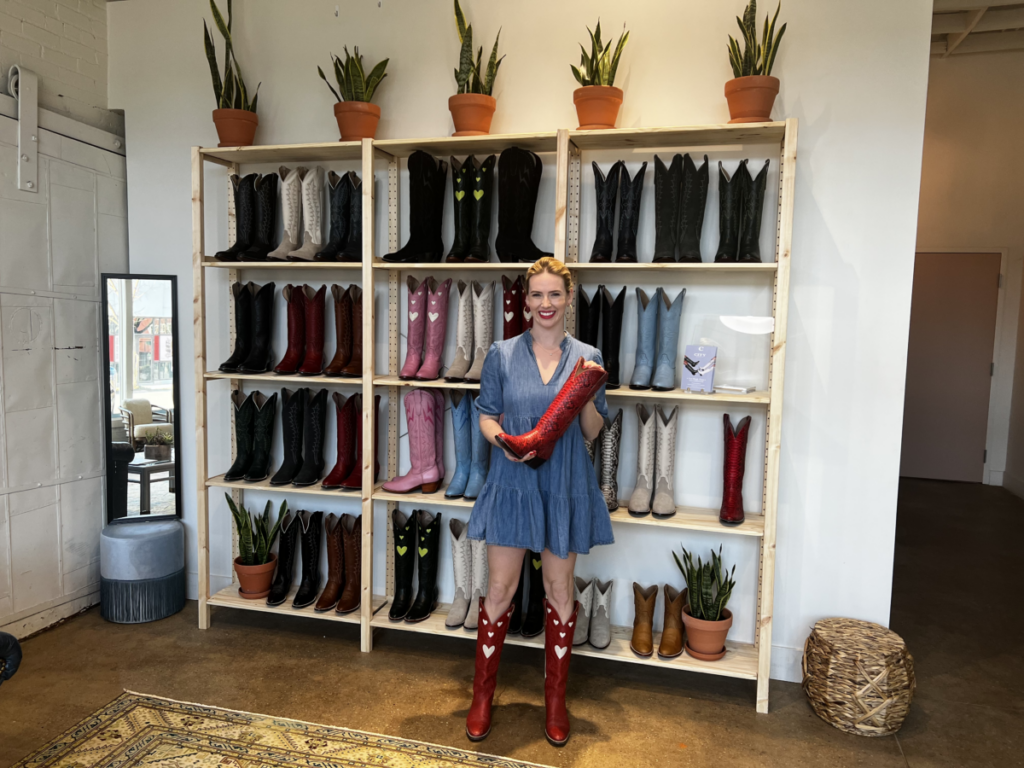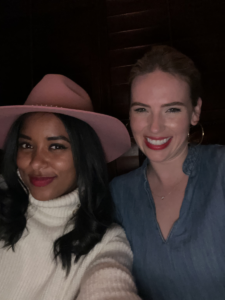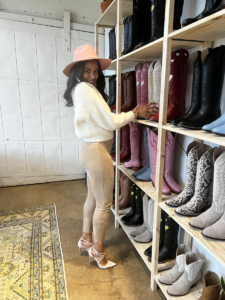 Megan debuted her pink cowgirl boots from City Boots during our trip to Nashville in November, and they were such a hit. She chose to customize them with her initials on one side and 06 (her birth month), 09 (her son's birth month), 12 (her wedding month) on the other side.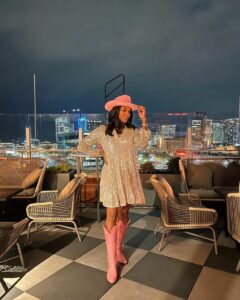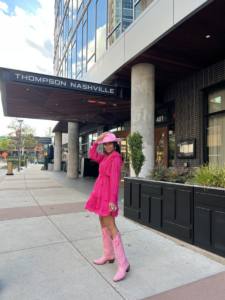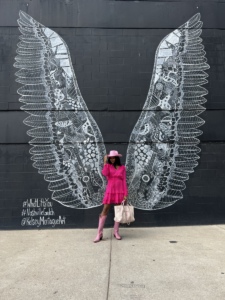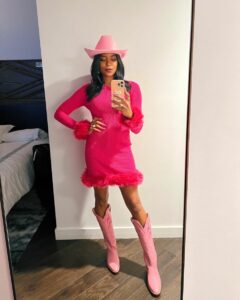 Add a pair of Cowgirl boots to your shoe collection this year!

Looks to pair with your cowboy boots!