We recently spent a long weekend in the Bahamas for a joint bachelor/bachelorette party at the SLS Baha Mar Hotel. You know I'm always down to celebrate special moments so I went into instant planner mode and added a few fun elements to the weekend so that it wouldn't feel like any ordinary trip.
If you or one of your girls is getting married in the near future, here's your sign to PLAN THAT BACHELORETTE TRIP! It only happens once right?! If you're not sure where to begin here are a few tips that may help you create a very memorable weekend!!!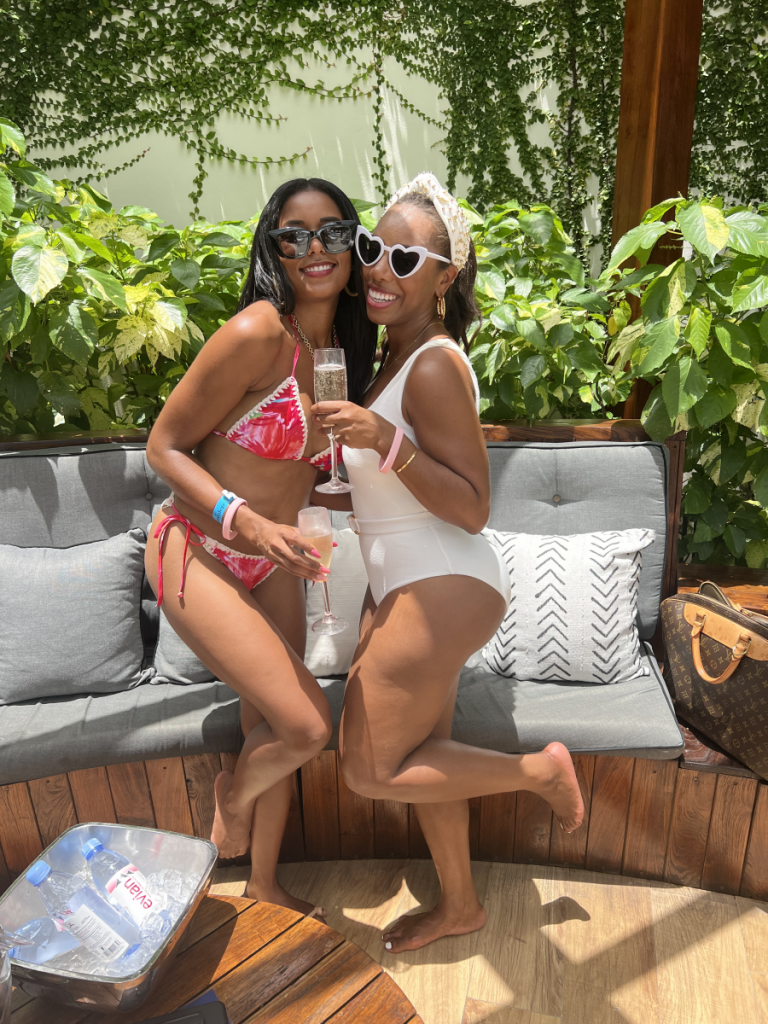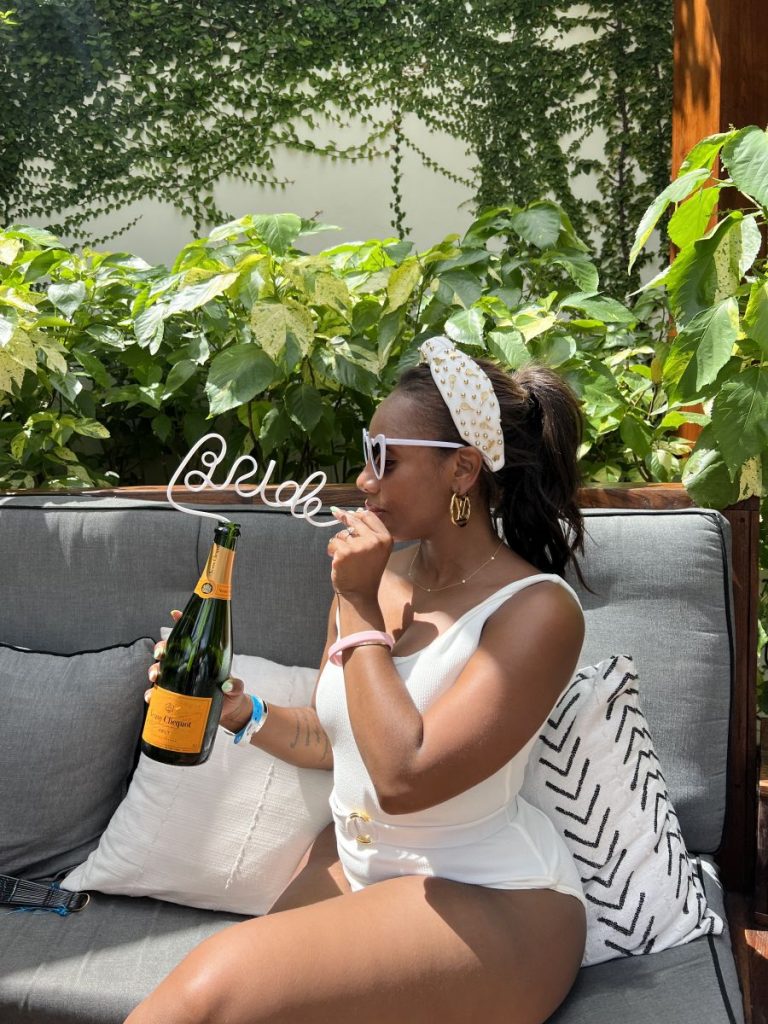 1. Send out an itinerary + packing list before the trip
An itinerary is always a must for planning a bachelorette party and especially it you're traveling! Including an itemized packing list is also super helpful if you're coordinating outfits for nightly themes or any specific activities you have planned. Take into account when people will arrive + depart, then amke plan for all the meals you'll eat together + activities/tours. The secret to a good itentiary is to allow time for flexibility. If you try to schedule something every other hour, your group is bound to miss something. One activity + at least one meal a day  is more than enough!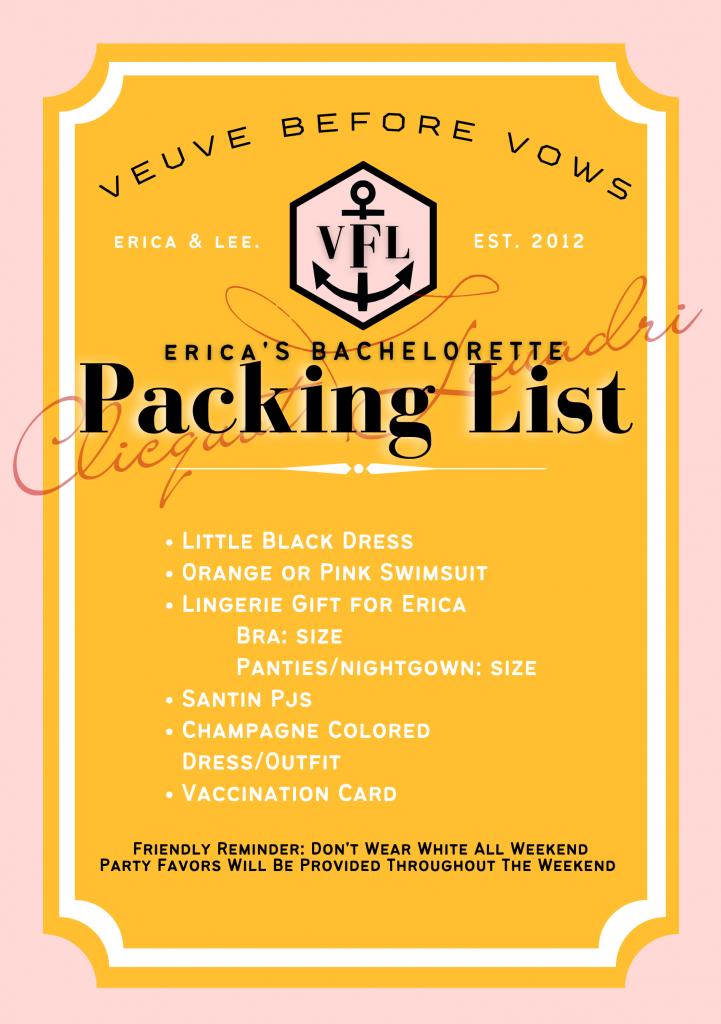 2. Use bridal party gifts as decor
Weddings are expensive, and so are trips, so the goal isn't to leave anyone with a big bill at the end of the bachelorette party. One easy way to be efficent when spending is to use any gifts purchased for the bride tribe as decor! Because we were on an island, our bride wanted guests to have a personalized tote (we ordered THESE but they didn't arrive in time), so we displayed them to add the Vueve theme to our poolside cabana and in the suite during our girls' party. If you choose to also get totes you can add things like: snacks, beauty prodcuts, emergency kits, diposable cameras, or cheeky party items like sunglasses or personalized visors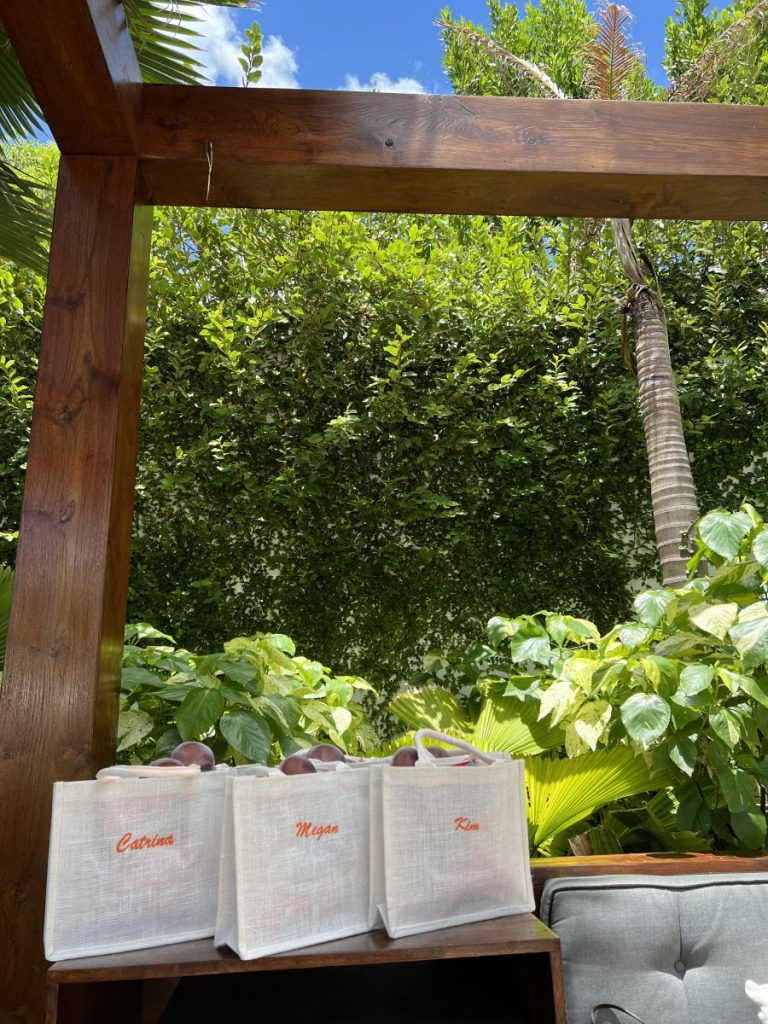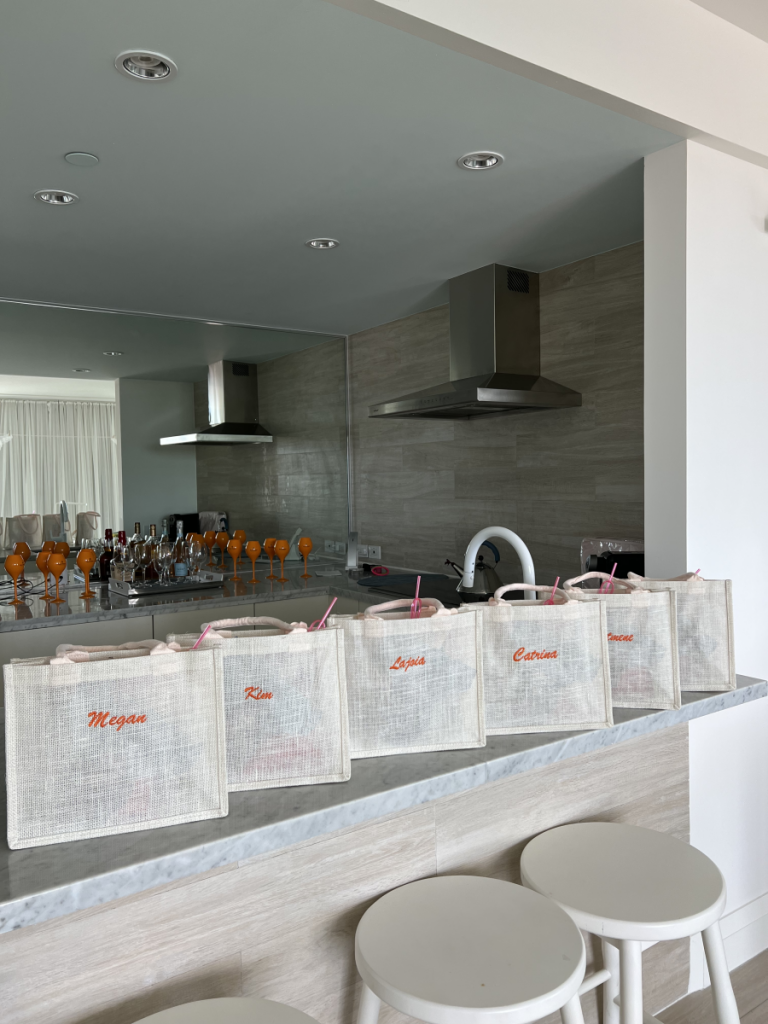 3. "Invest" in Party Decor
Of course, balloons + paper streamers are not really an investment, however, you may find yourself feeling like you don't want to pay for such things after other trip expenses! And I get it, but it terms of making the trip not feel "ordinary", purchaisng decor does pay off. It help drive home whatever theme you're trying to convey, which may make guests feel even more comfortable in whatever you've asked them to dress in. We oredered a few champagne + bride themed kits from Etsy and used them in the suite, on the yacht + at our poolside cabana– creating the party wherever we went!!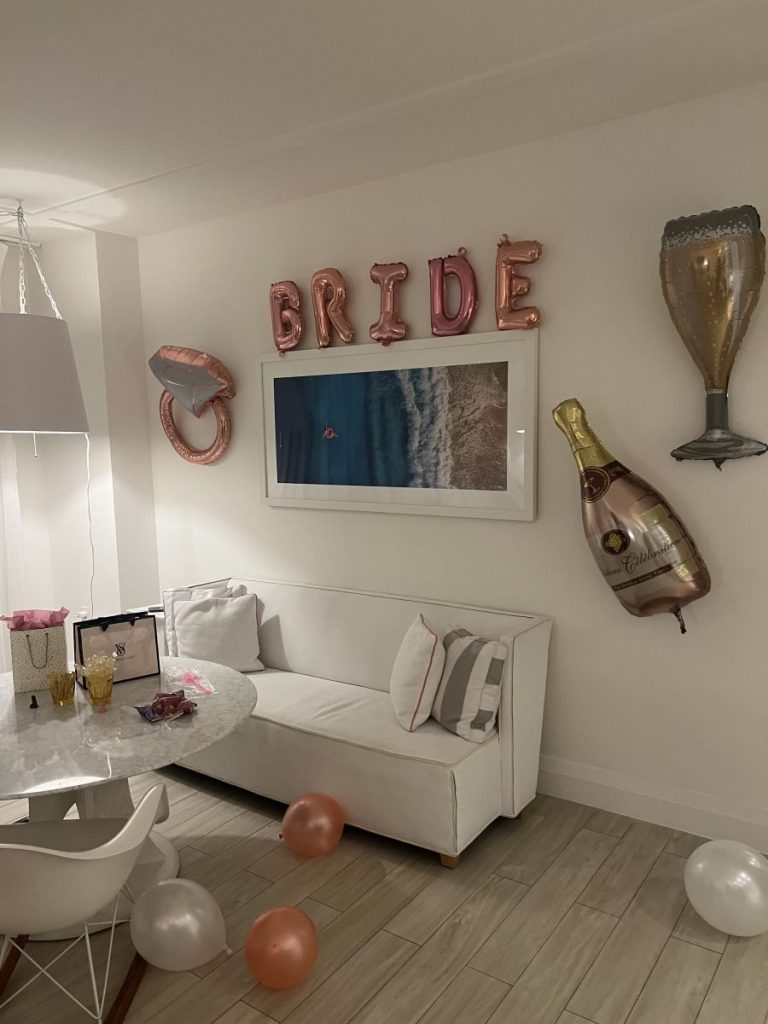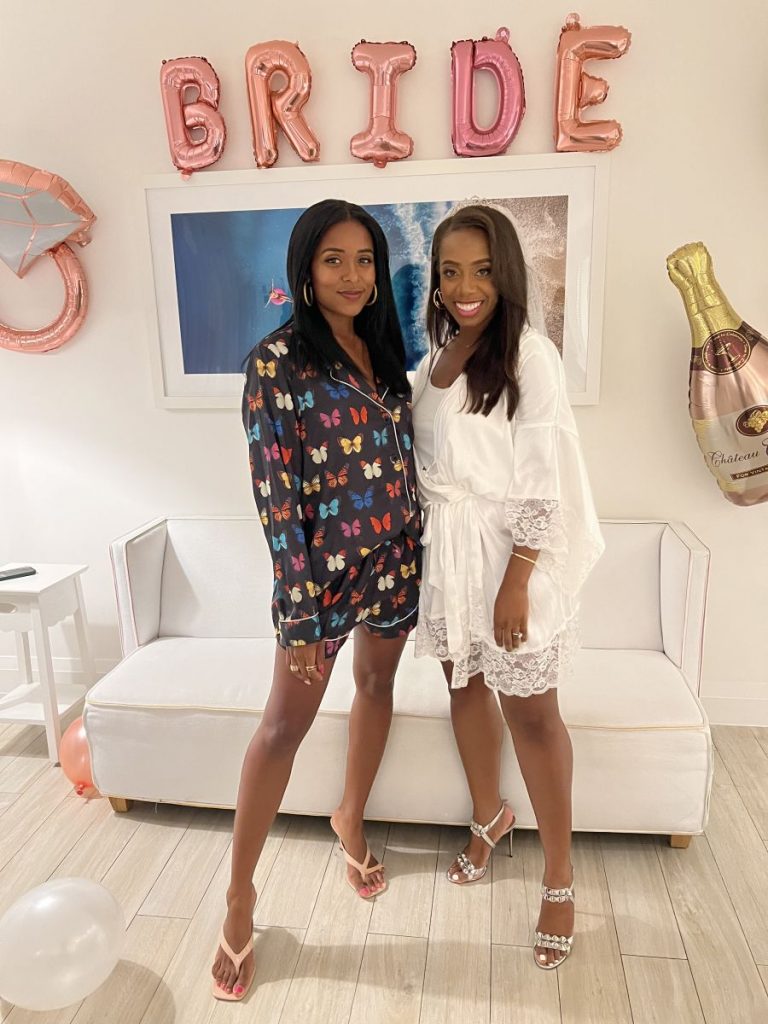 4. Have a theme
Every bachelorette party should have a theme or two! It can be silly, fashionable, or even super simple. Either way, it's an easy way to make the bride feel special and isn't that the point?! Knowing that each memeber of her bride tribe cared enough to take part in the theme that was curated specifically for her is enough to make any girl going through the daunting process of planning a wedding feel loved! The idea of coordinating in any way does make for great pictures, but ultimately the goal is to have fun!
It's easy to come up with a theme based on the destination of the bachelorette, and obviously you could have a new theme every day of the trip if you so pleased. Our goal this weekend wasn't to overwhelm guests and our bride lovesss champagne so we chose a Vueve Cliquot "champage campagin" blanket theme for the weekend!! That meant an LBD dinner look, Veuve colored swimsuits, and champagne colored dresses for another dinner!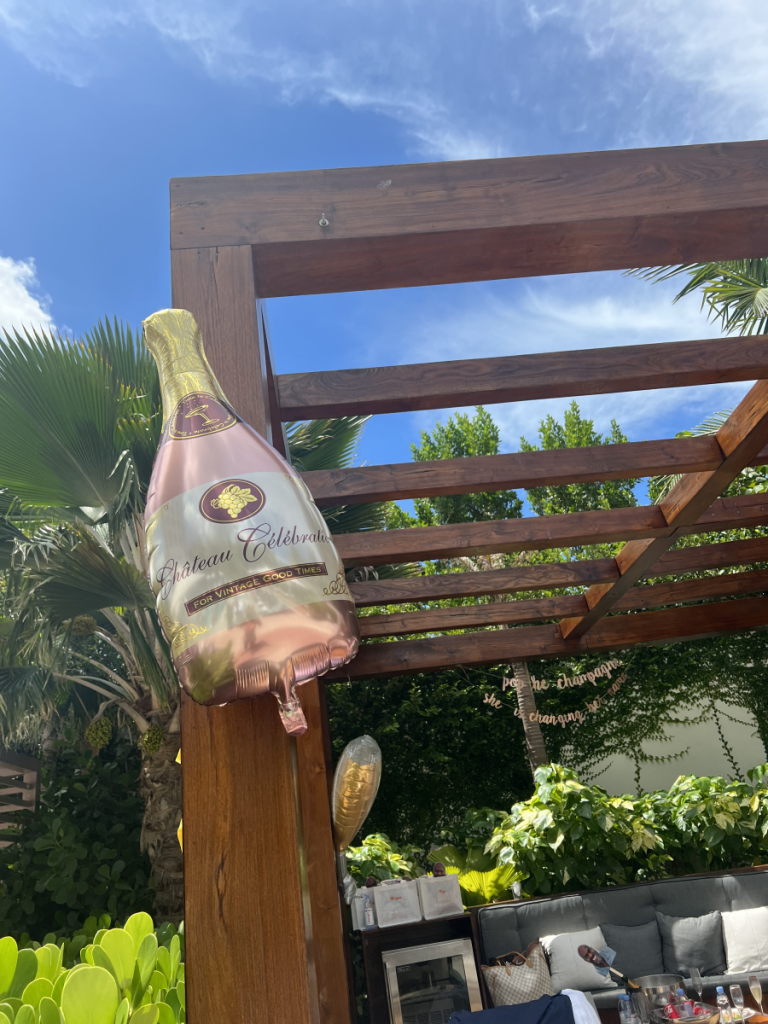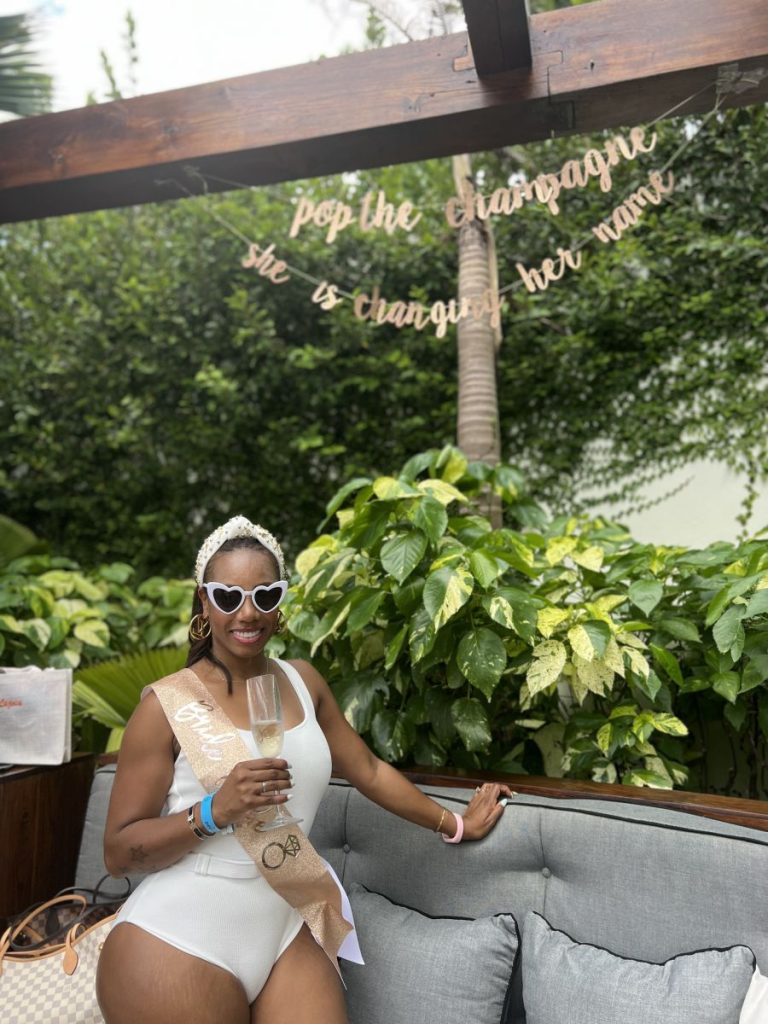 5. Just add penises!
Idk why but I swear there is something so necessary about including penis props during the bachelorette weekend!! I also feel like it's the one of those silly things that make every woman feel equally uncomfortable in a funny way, which is a great way to break the ice between a group of women that may not all know one another. Our weekend was co-ed so there was only one night where just the girls linked up. We hosted a lingerie party in the suite where everyone wore satin pjs and gifted the bride some lingerie for life as a newlywed. I thought that was the perfect opportunity to pull out the penises, LOL. The night included penis lollipops, a penis drinking game, and even a penis ring toss which was honestly hilarious.