This month's featured South Carolina Non-Profit is called Power in Changing. At-a-glance, they provide diapers to mothers in need in the Midlands, but this goes much further than a simple diaper.
Through Power in Changing, I've learned much more about why diaper needs matter deeply. Since many daycare facilities require parents to provide their own diapers,  if parents can't afford them they cannot leave their children with childcare. Without childcare, the parent can't go to work or school, furthering the cycle of poverty. To make matters worse, there are currently no nationwide assistance opportunities that provide diapers.  It's sobering as a mother to realize that what I consider as such a basic necessity can have such an impact on a family's wellbeing.
In addition to providing diapers to families, Power in Changing also has two additional programs to provide prenatal vitamins to expecting mothers and period supplies to women in need. They meet poverty-stricken families where they're at by dispersing supplies through existing service providers like local food banks, daycare centers, social service agencies, and shelters.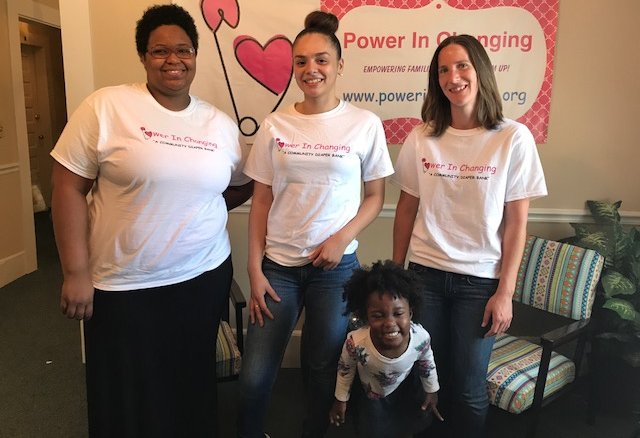 There are a variety of easy ways you can support Power in Changing!
I had the amazing opportunity to give back to Power in Changing through my baby shower. Guests could make donations or bring diapers to support them, and it was important to me to raise awareness where I could. If you have an event coming up where this might be a fit, I would wholeheartedly recommend it!