For the first time ever, I'm going to be hosting Thanksgiving Dinner…which is both scary and exciting all at once!
I've made countless phone calls to the women in my family, asking for advice, finalizing the menu, and asking for them to all make that one dish that they make better than everyone else (…so I don't have to). I'm trying to stay organize and stay cool so that everything works out.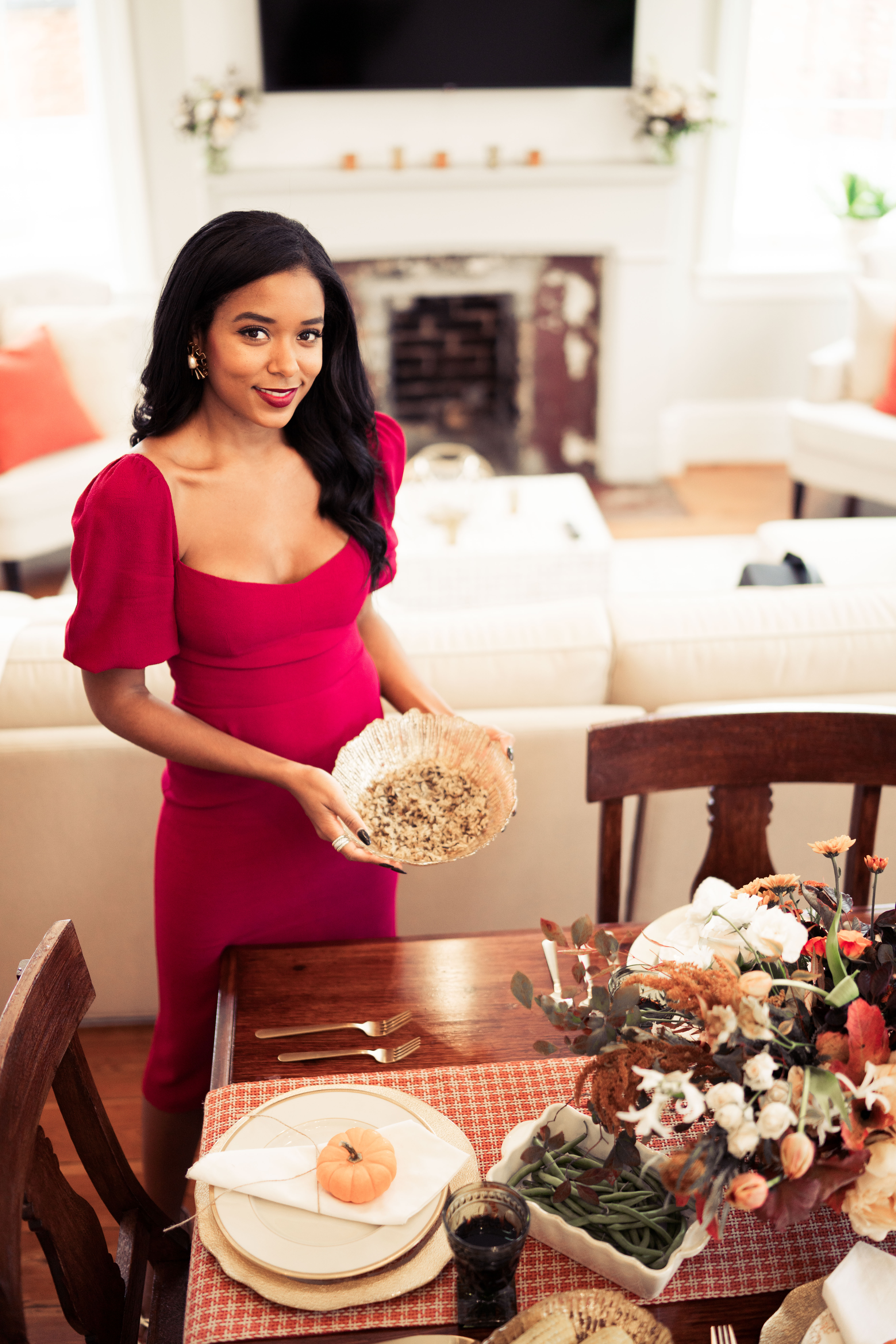 Lucky for me, there was one aspect of dinner that I didn't have to worry about at all — the tablescape! I partnered with VIETRI,  a company that offers fine ceramic dinnerware that's handcrafted and designed in Italy, to help me set this year's table! Keep reading until the end for a 20% off code.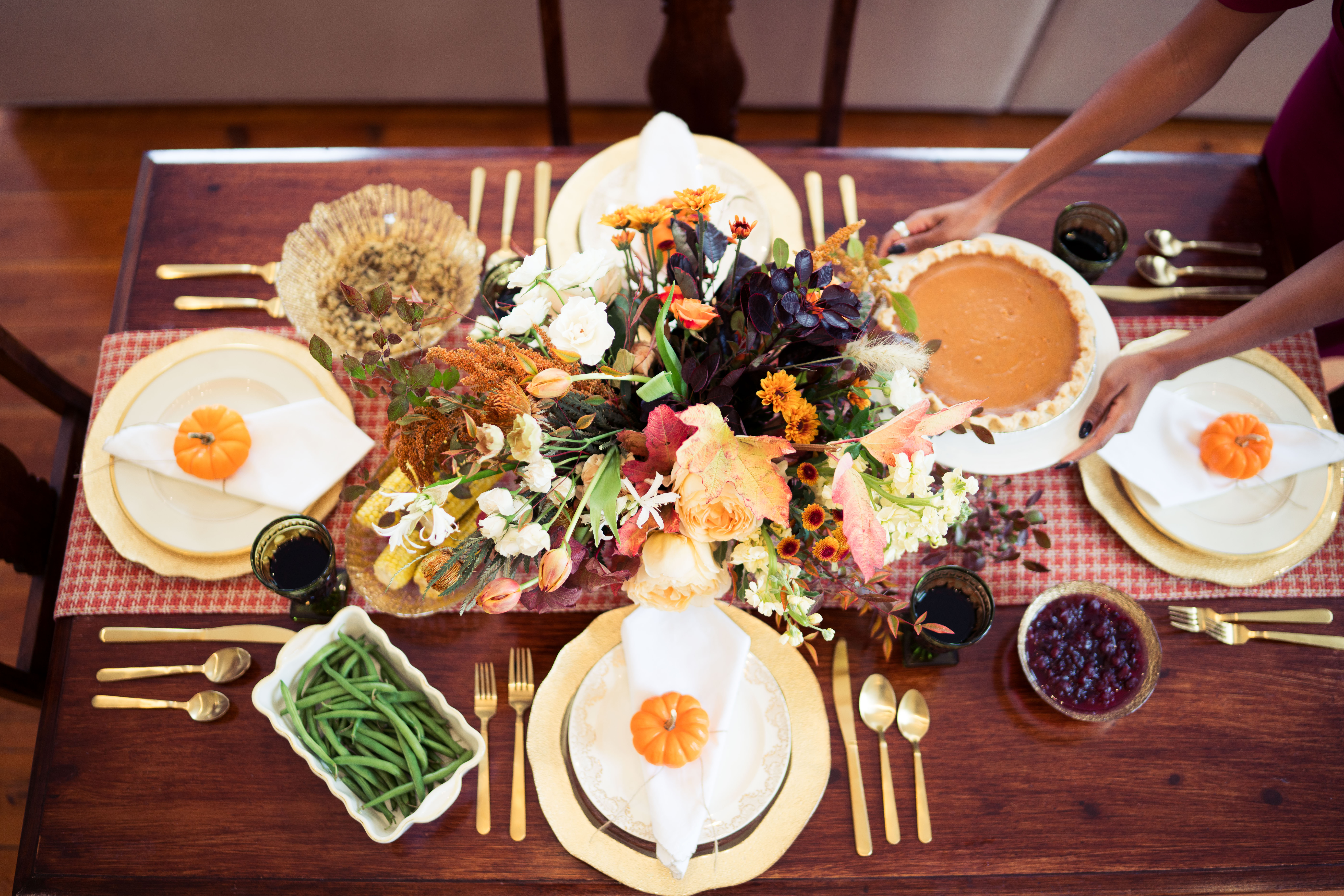 I chose the following pieces:
1- Italian Bakers White Small Baker
1- Rufolo Glass Organic Small Bowl
1- Rufolo Glass Gold Large Deep Bowl
1- Rufolo Glass Gold Medium Oval Serving Bowl
8- Rufolo Glass Gold Service Plates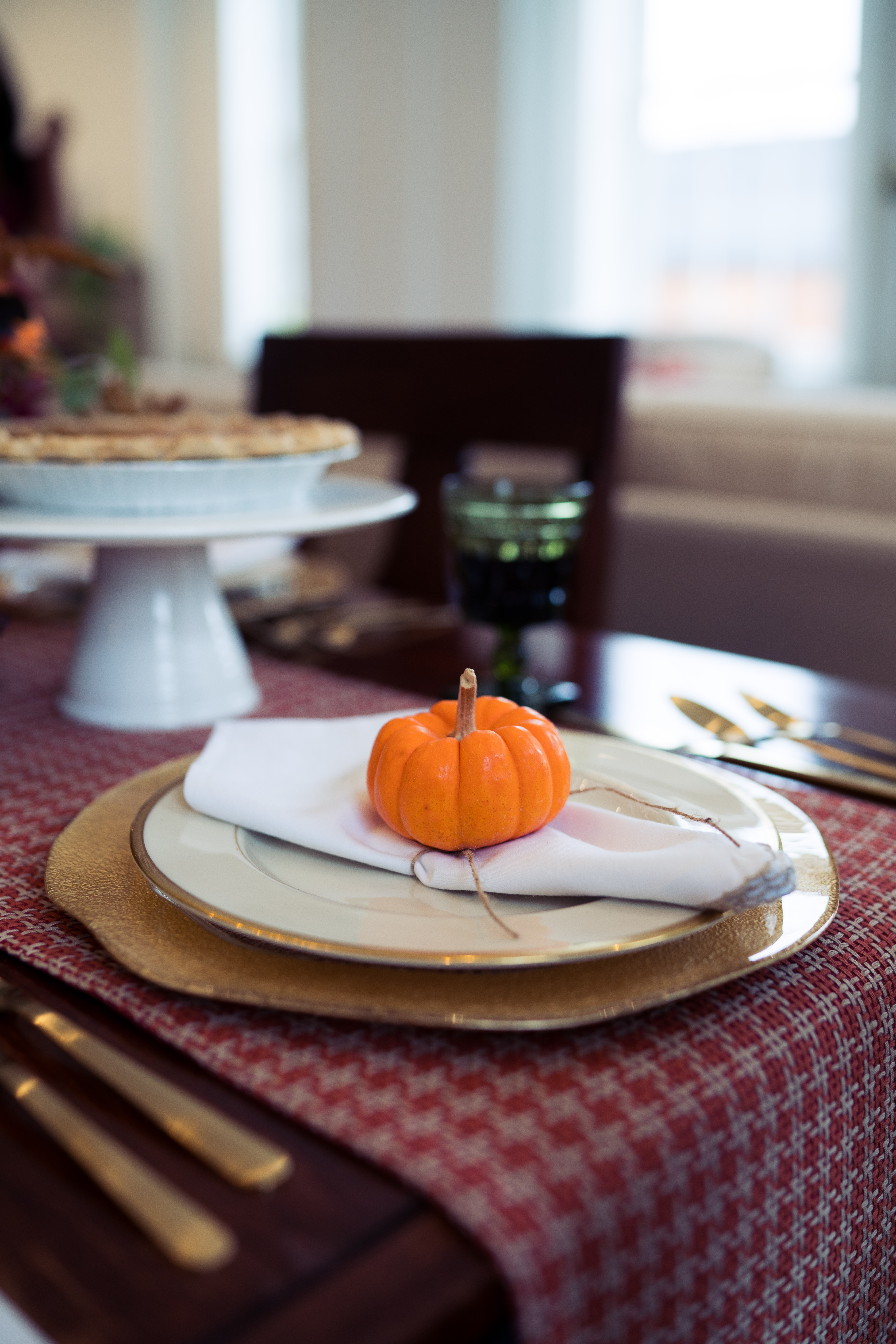 When they arrived I was beyond impressed with the quality. They are highly durable and clearly intended to last. In fact, as soon as I opened the package I started thinking of future holidays I could use them for too: Christmas, Easter, ect. And because they're so classic and durable, it wouldn't surprise me one bit if these pieces ended up being a part of the collection I end up passing down generations later–so they're totally worth the investment.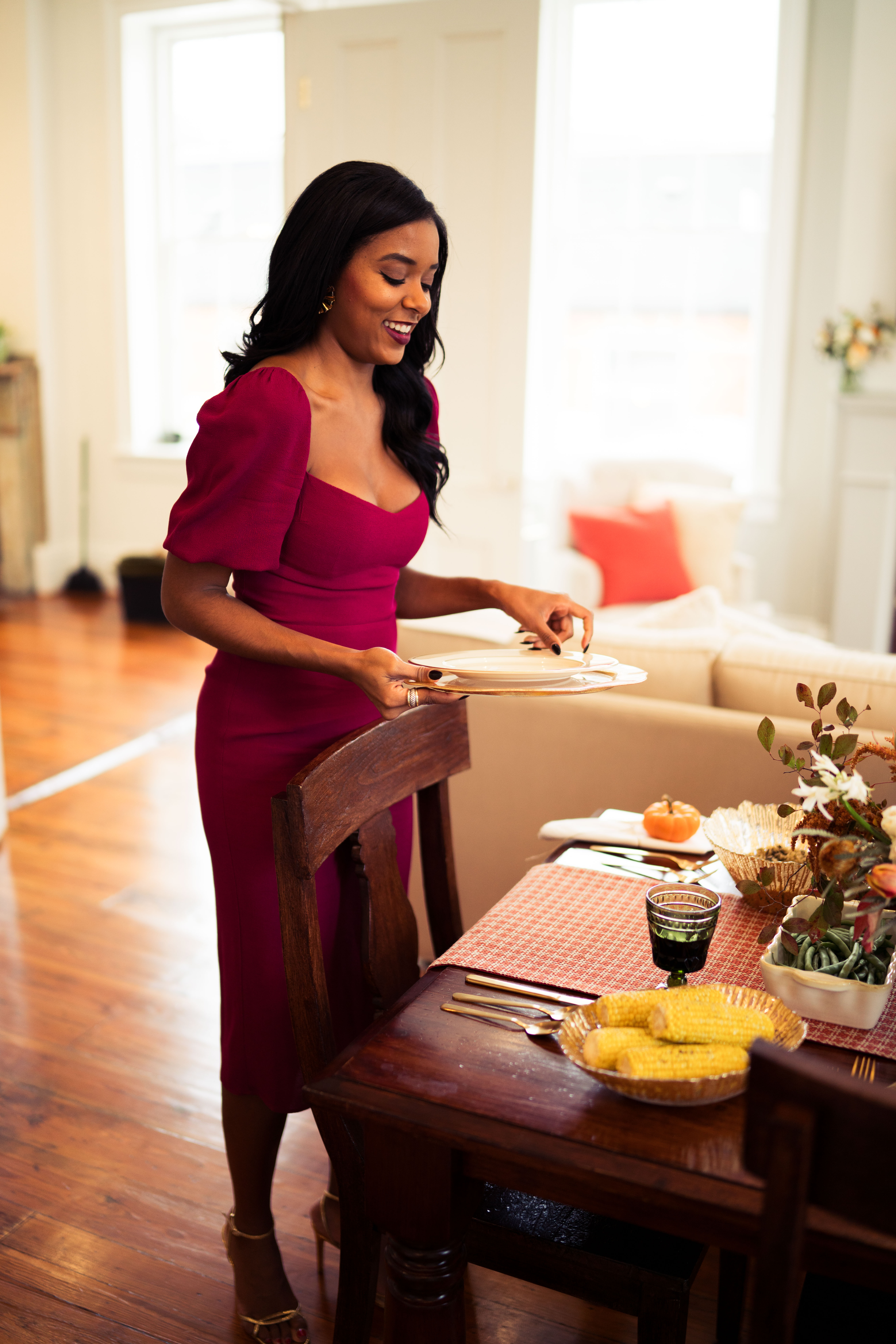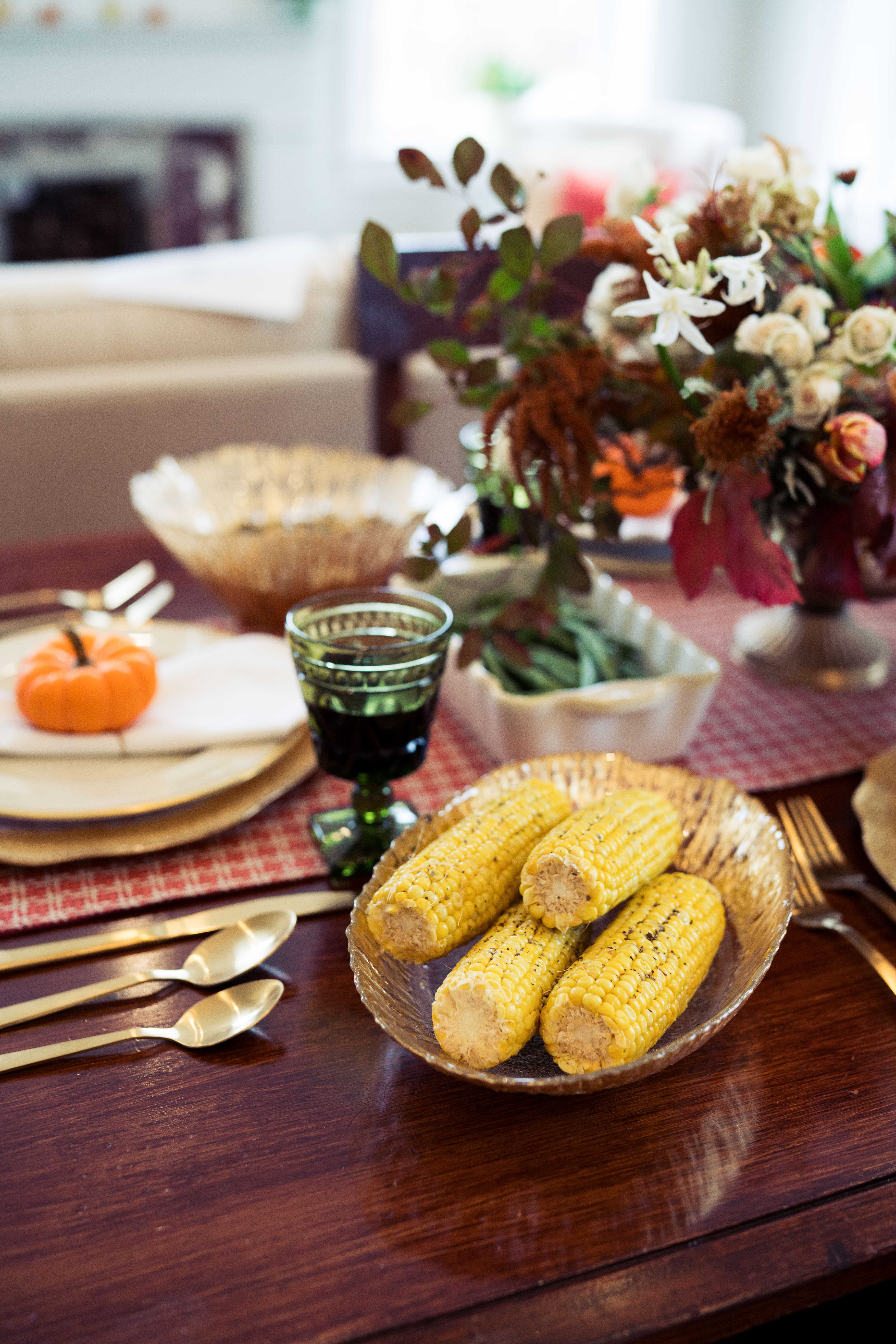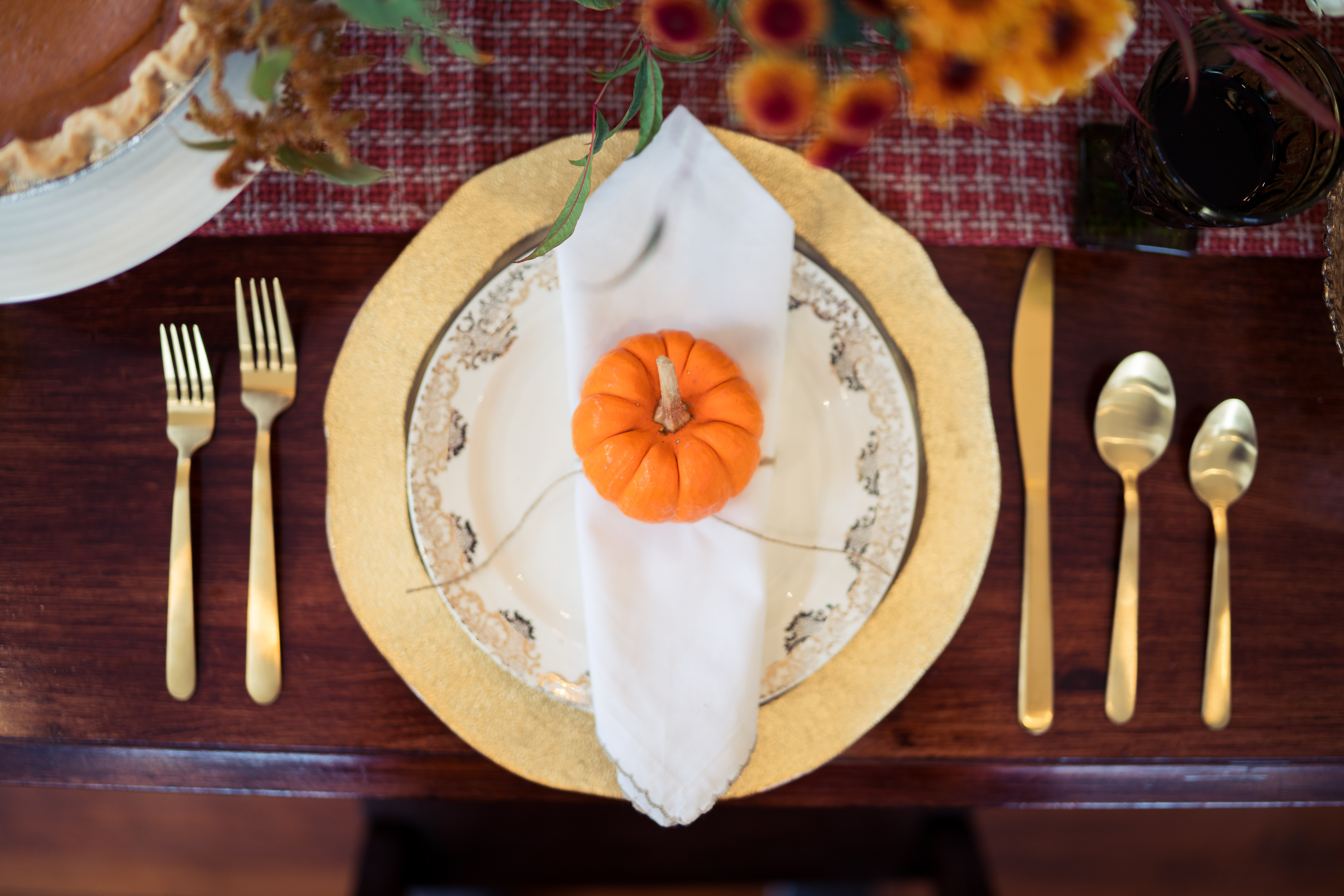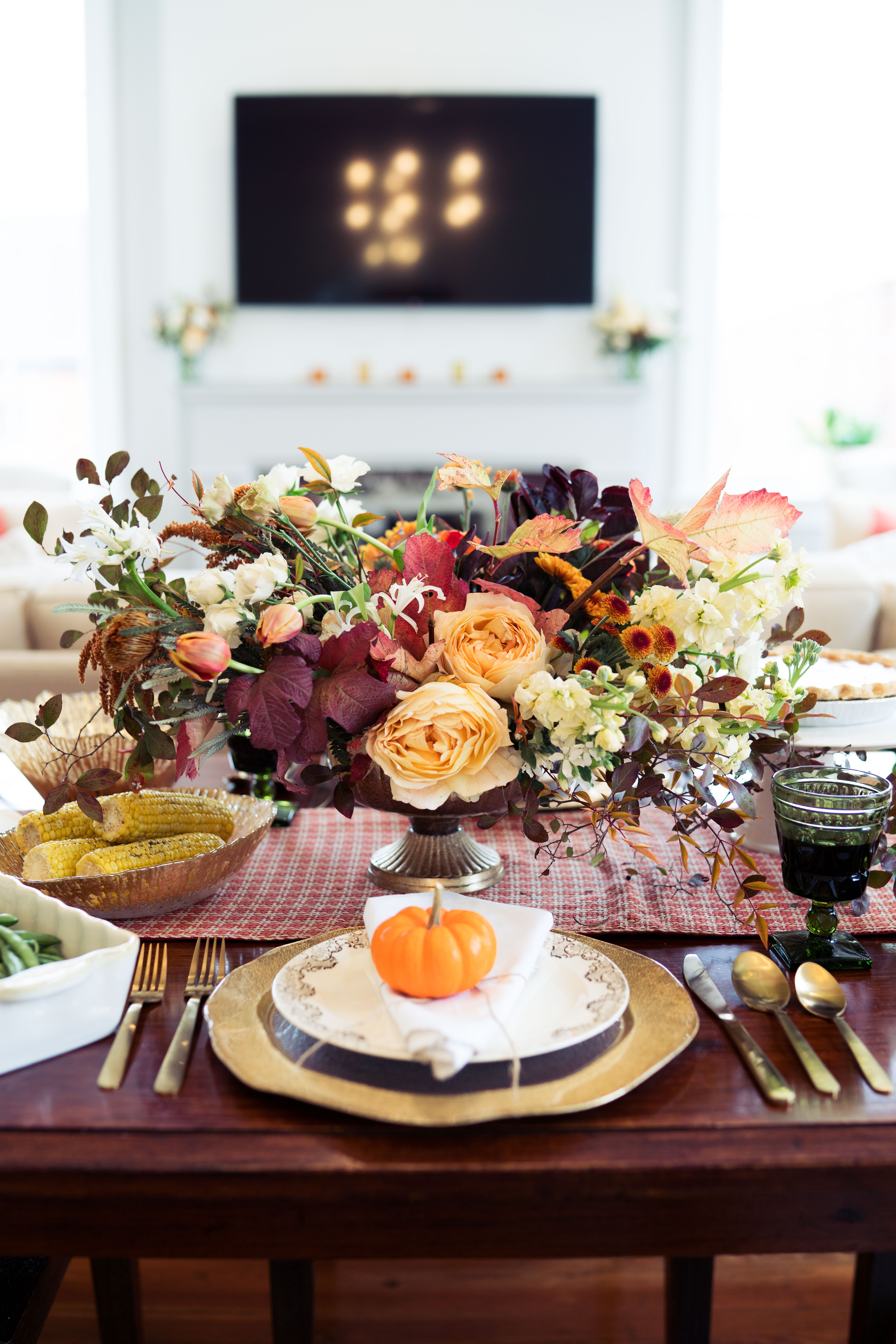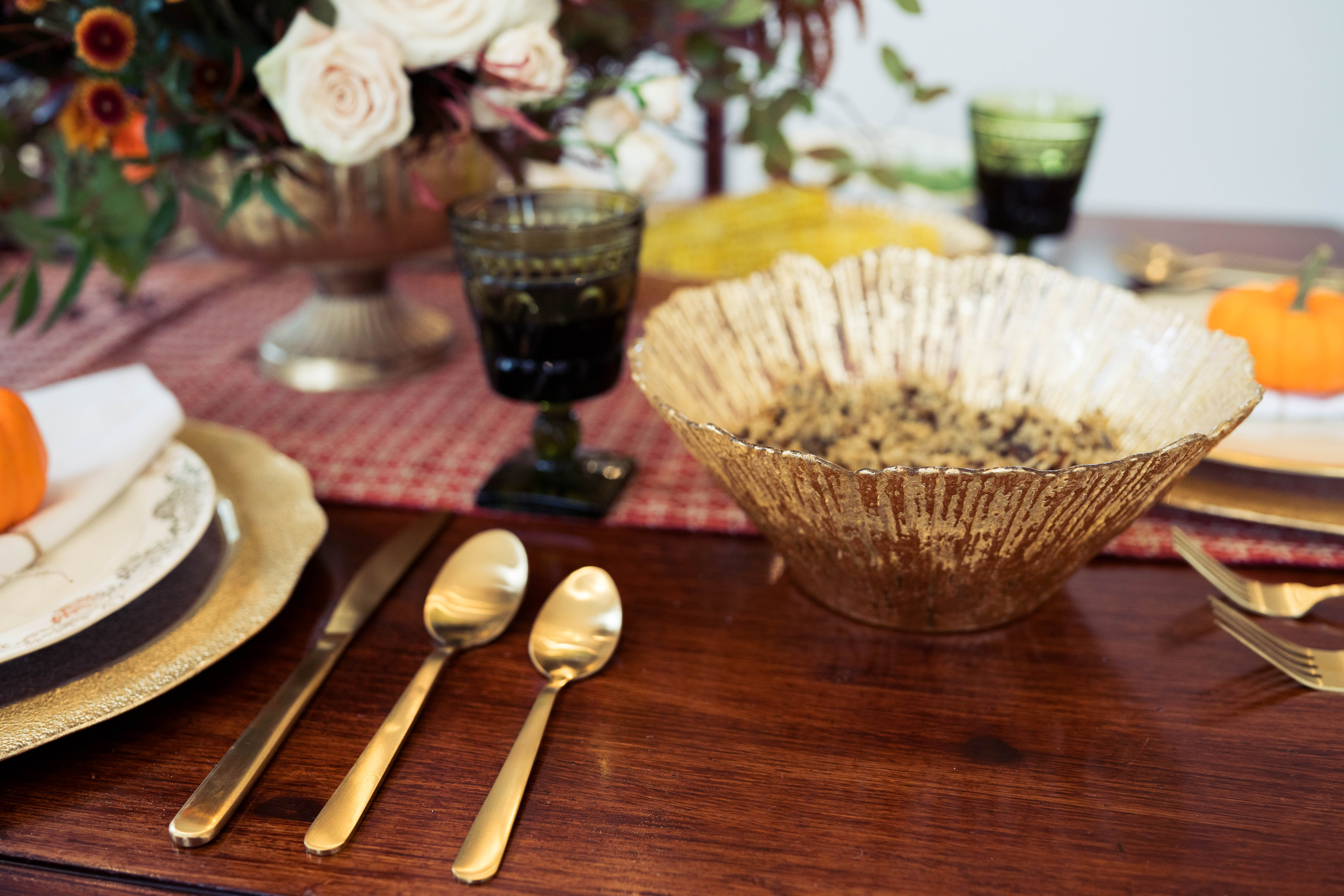 I plan on using the serving dishes for some of my favorite Thanksgiving sides, using recipes that have been passed down to me. I topped the Rufolo Glass Service plates with two different patterned dinner plates that I've picked up at antique shops. Then I tied a little brown string around the napkins and set a mini pumpkin on top to keep things festive.
The cherry on top of the tablescape was this beautiful arrangement made my local Columbia florist, Sarah, of
Fern Studio
. She is so talented and so kind, I just love working with her. If you're looking for a unique arrangement for an of your holiday tables check her out. She's having a Thanksgiving centerpiece sale RIGHT NOW!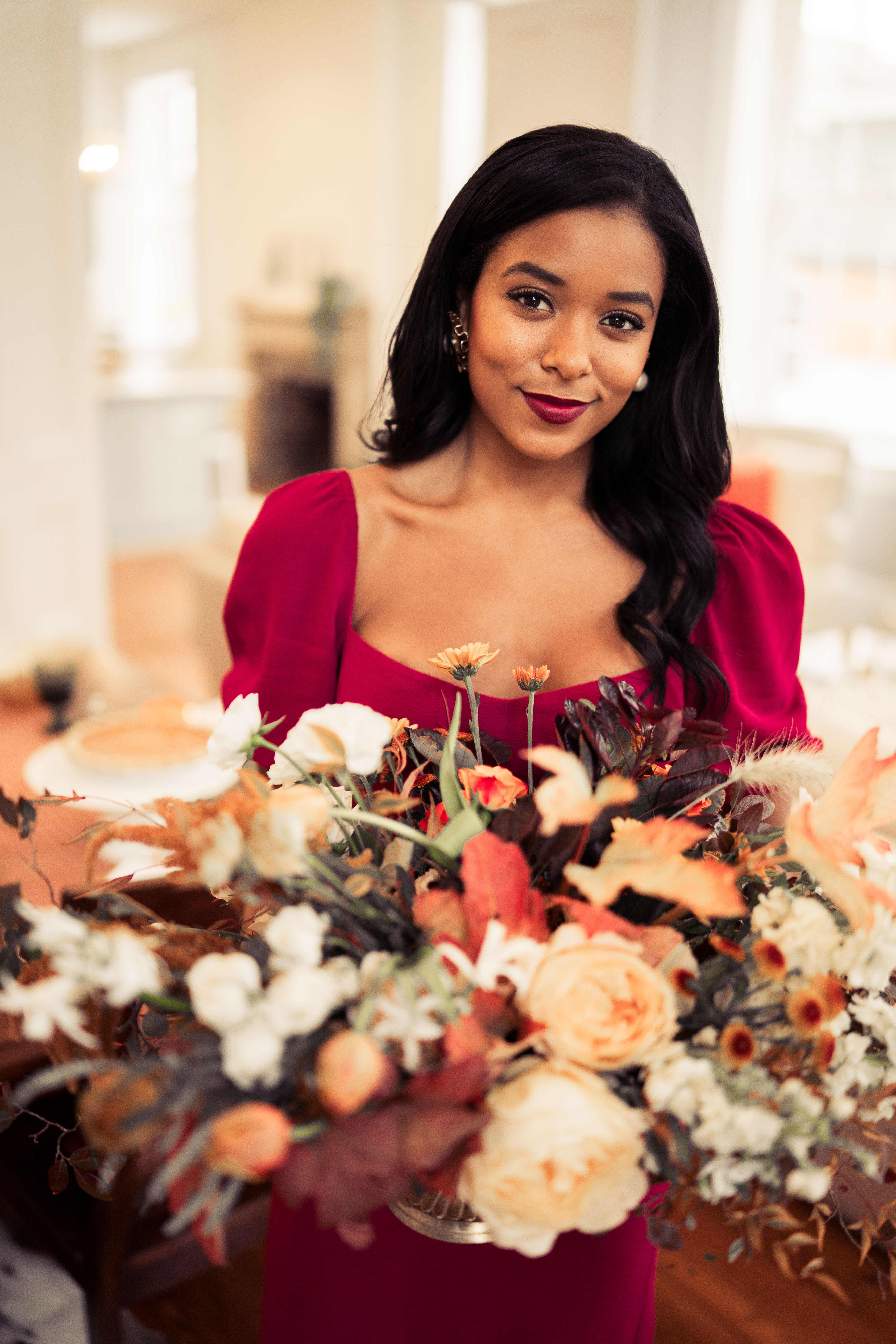 Another great secret for getting through the many, many parties of the holiday season is
Southern Baked Pie
. Rather you're hosting a get together, in need of a hostess gift, or on the hook to "bring something", they have a huge selection of sweet + savory pies that are SOOO GOOD! We had the pumpkin pie (pictured below) and I swear I couldn't tell that it wasn't made by my grandma! The best part is they're ready to eat or save when they arrive to your front door!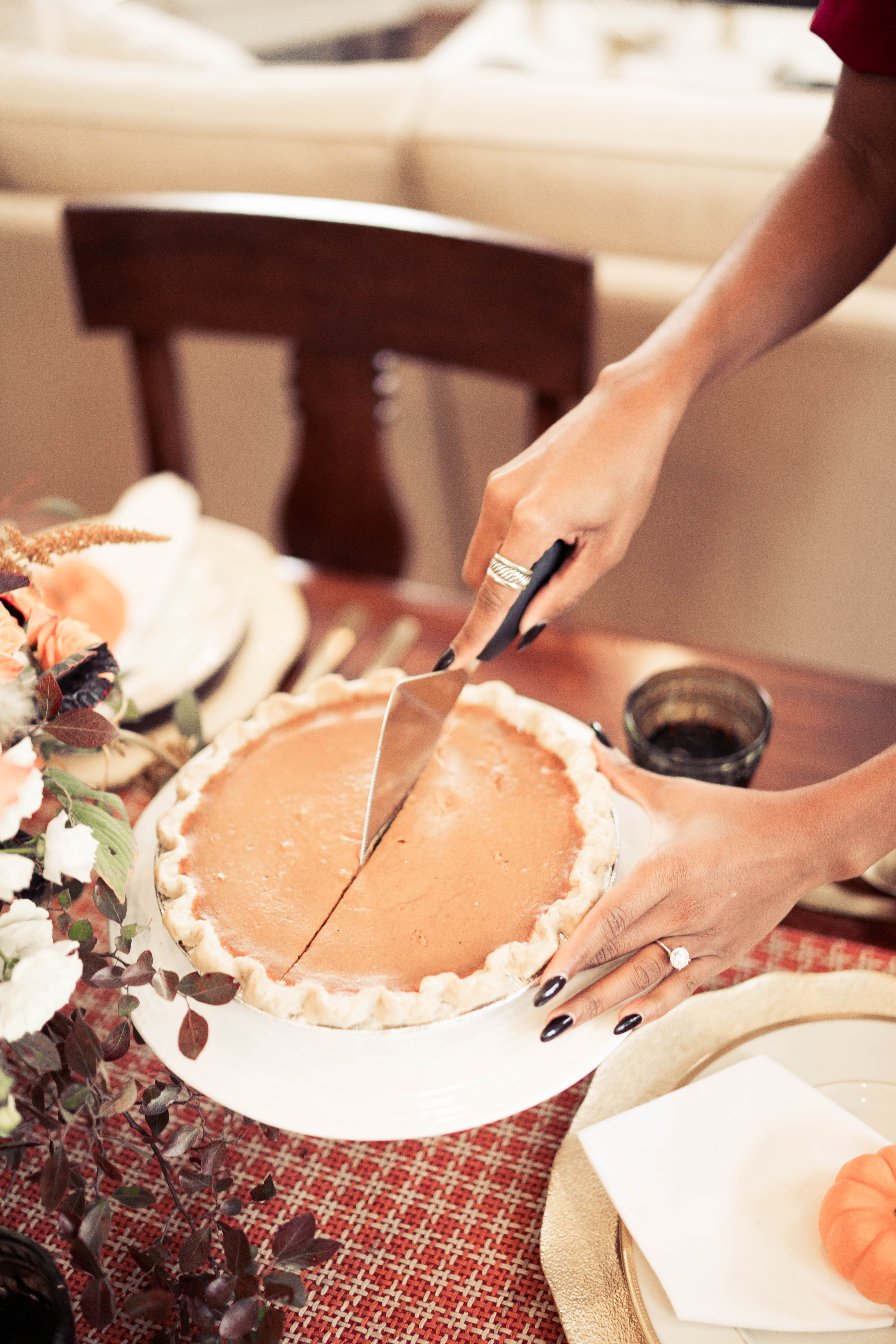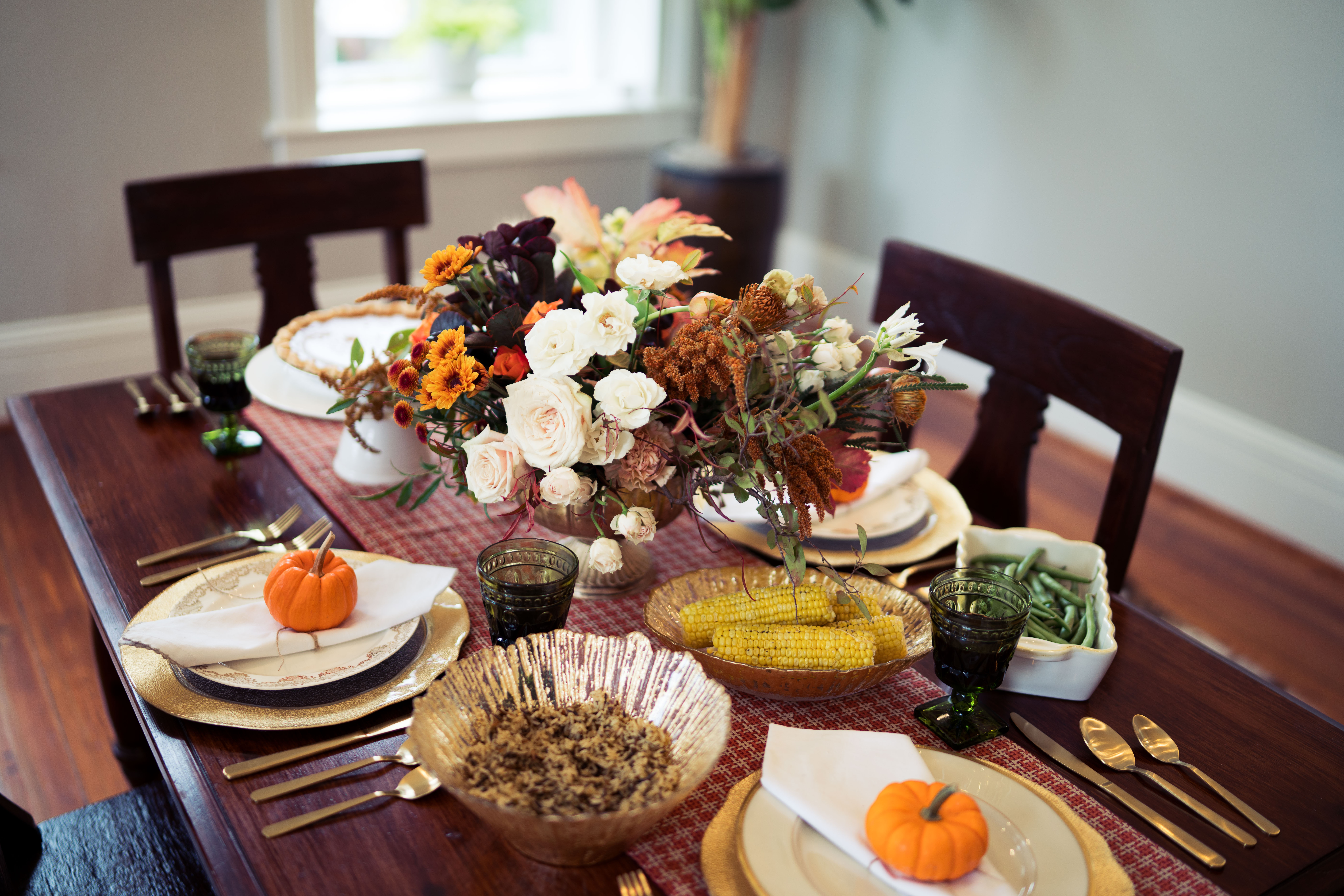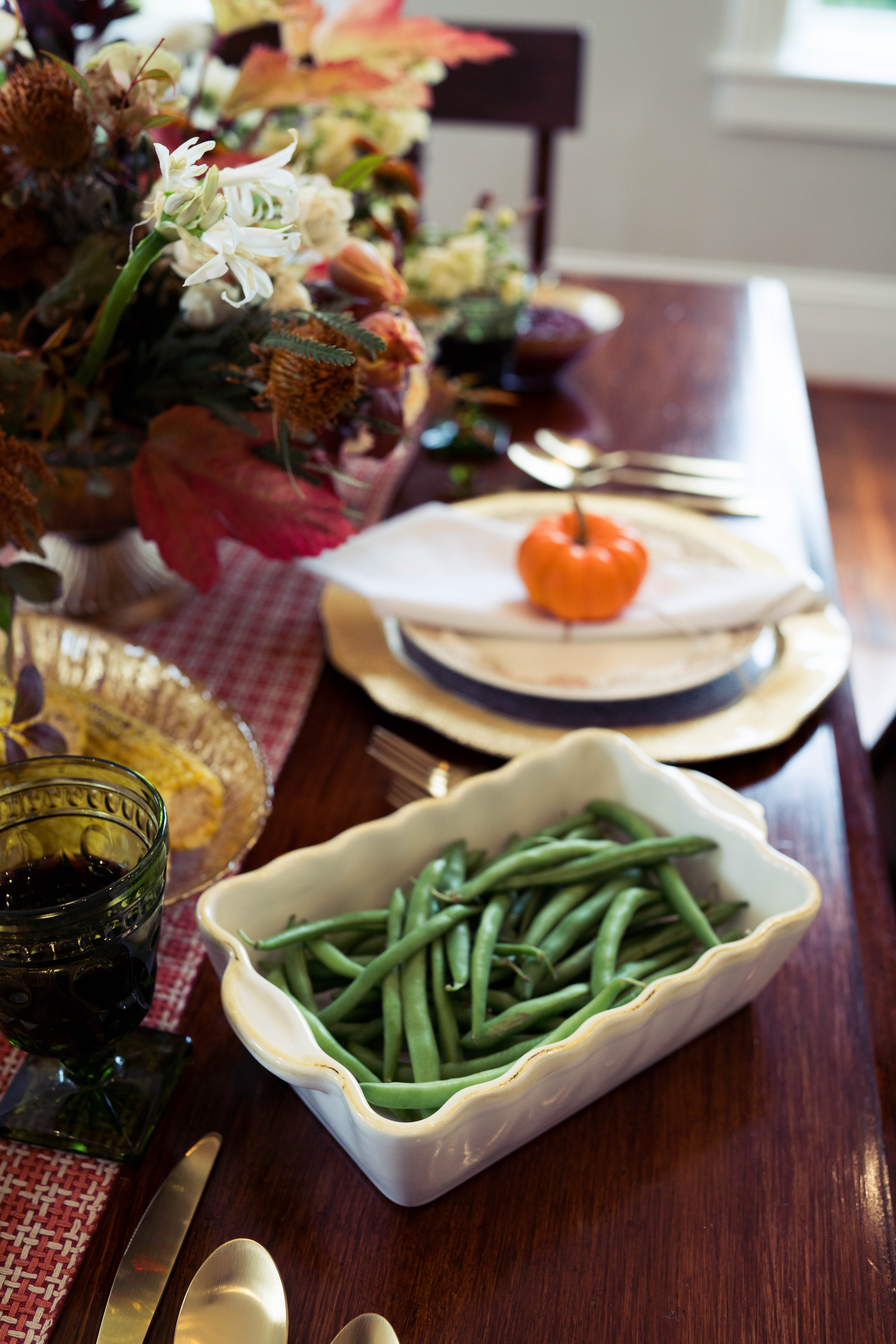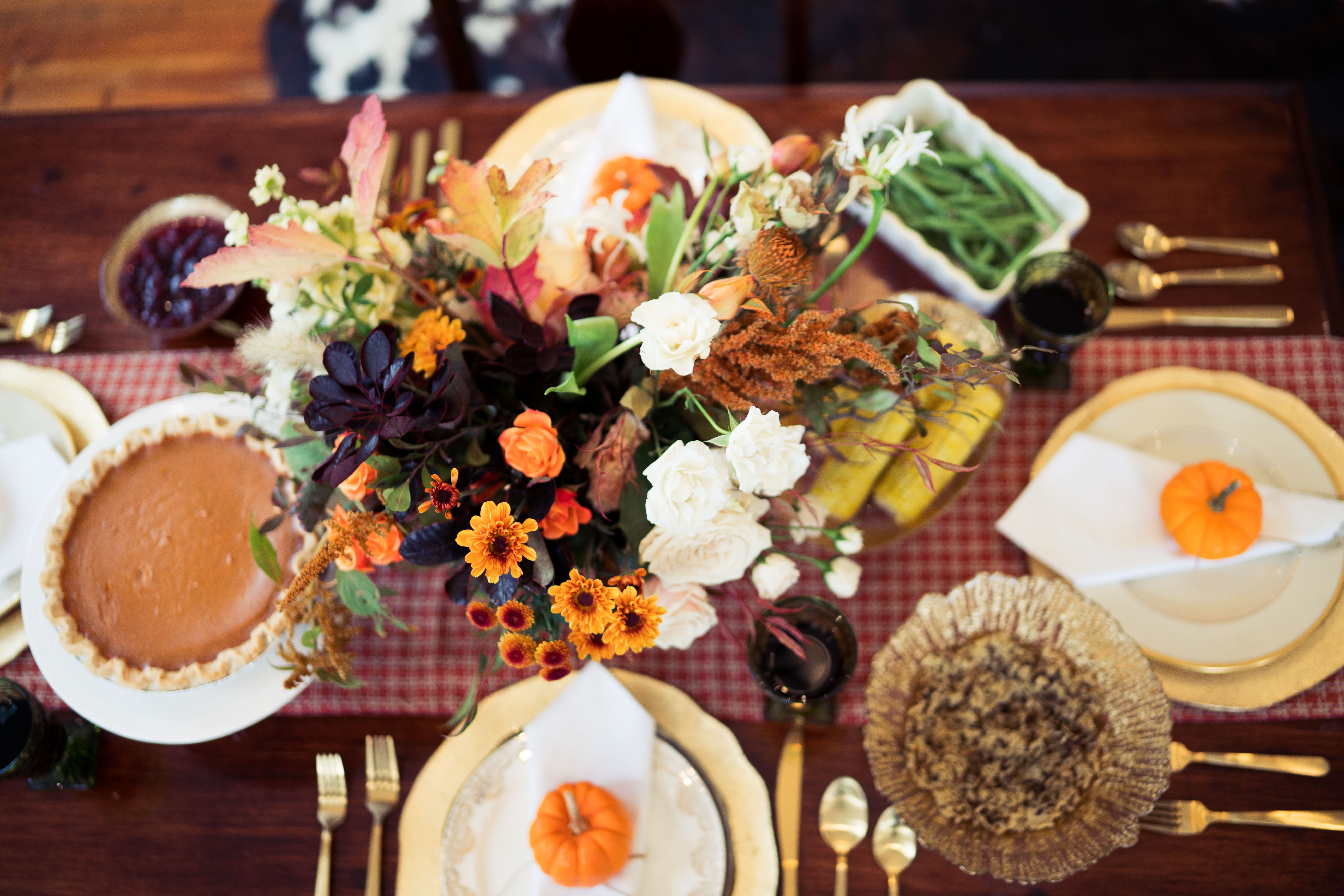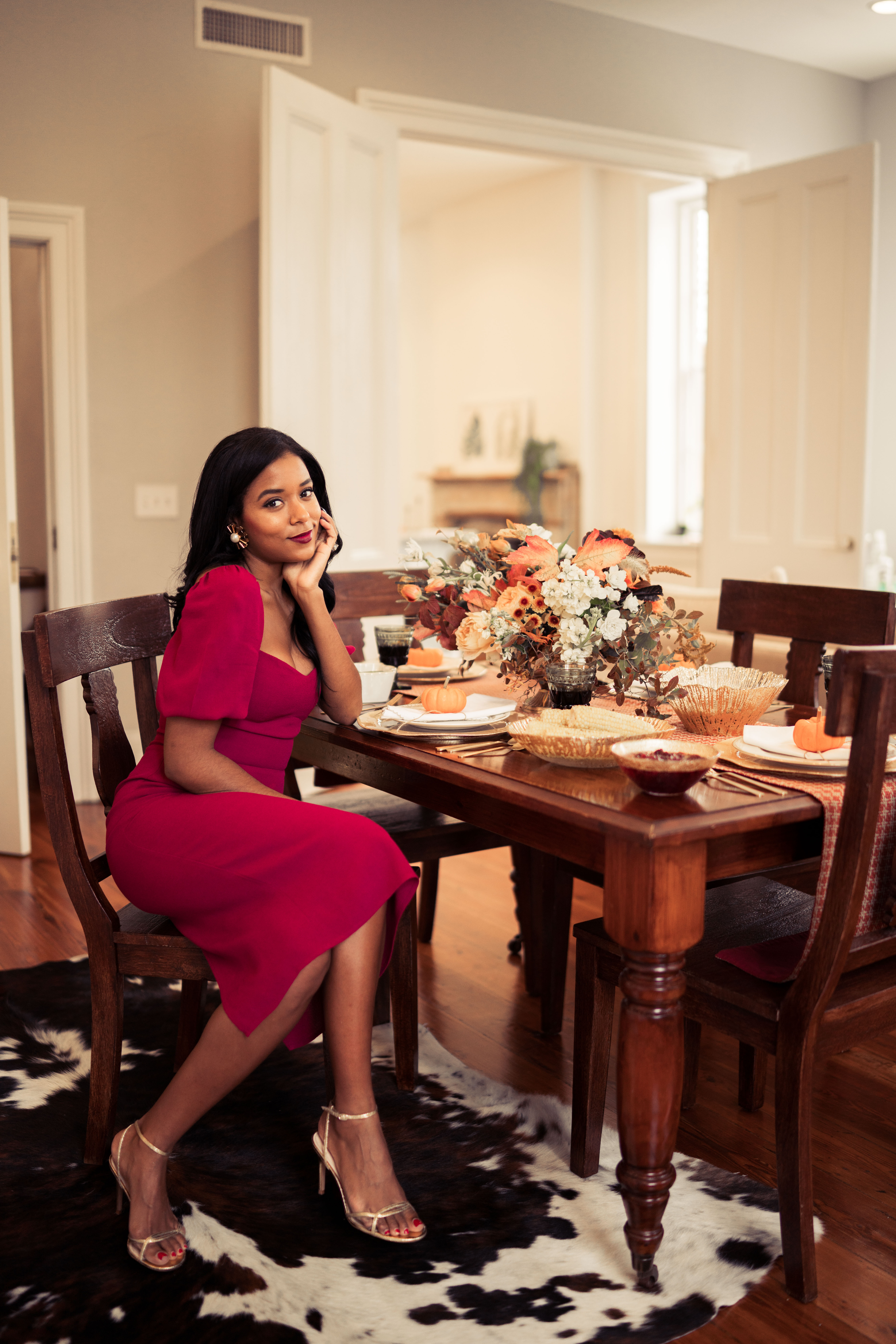 I hope each and everyone of you has a very Happy Thanksgiving. I'm so thankful for each of you! Xx- Megan
Use MEGAN20 for 20% off onVIETRI.com
This post was sponsored by VIETRI // Photos by Sam Weldin