Is there a triple crown for attending three horse functions in one year? If so, I think I deserve it for my appearances at the Carolina Cup in Camden this past spring, the Veuve Clicquot Polo Match right outside of NYC this past summer, and the Steeplechase of Charleston this past weekend!
It was my very first Steeplechase and, as luck would have it, the forecast cooperated. After a full week of steady showers across the state, Sunday was sunny and in the mid-50s…a lovely November afternoon by any account and the perfect excuse to spend the day outdoors. The only downfall was the amount of mud– thick, gooey mud made from rich Lowcountry soil– from the past week's downpours. But we didn't let that stop us from enjoying the day.
All afternoon we ate BBQ from Hamby Catering, sipped on Ketel One Botanical cocktails + Bartles and James wine coolers (the watermelon flavor is already unofficially my drink of choice for summer 2020) and watched ..err listened..to the races. But my favorite part of the day was checkin out all of the good equestrian fashions!
For the most part, everyone was super chic and looked like a classic Ralph Lauren ad with lots of knits, olives, creams and light browns. It was far too windy to wear a hat, but those guests that did commit to one came with a variety of styles–I even saw deer antlers on the head of one woman. I shopped my own closet for this event and pulled my best "I was on the equestrian team in college" look for the occasion.  I ended up wearing one of my favorite pieces I own…a super cool patchwork Gucci jacket I picked up in a consignment shop in South Florida a couple of years ago. The shop owner said it was a custom jacket for a runway show that took place in Miami a few decades back and the model that wore it had decided to part with it. I paired it with a flirty Zara skirt and a simple black turtleneck, so that I wouldn't freeze. If I could have foreseen the muddy terrain I probably would have opted for rubber rain boots over suede mid-thigh ones.
All in all, it was a great afternoon. The event saw 4000+ people and raised thousands of dollars for seven local charities through the Good Cheer Fund. So if you're a fan of low-key Sunday Fundays, I recommend attending next year's Steeplechase of Charleston.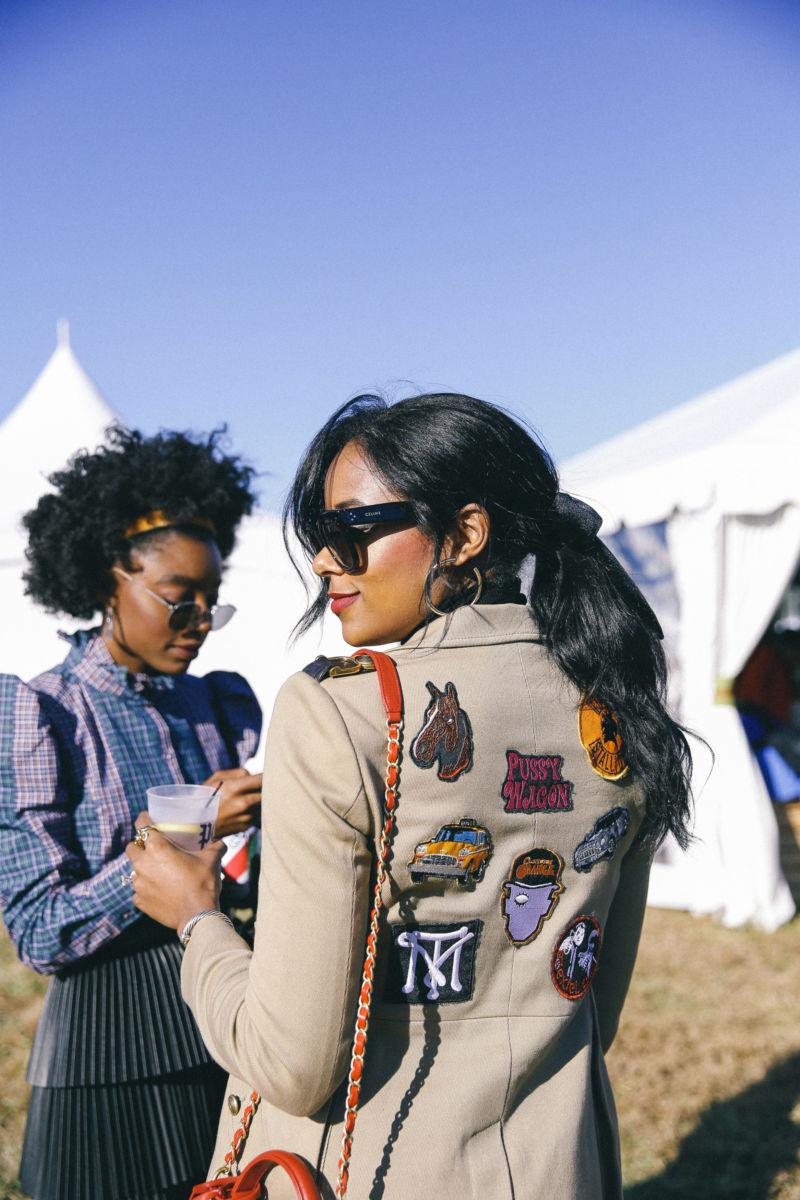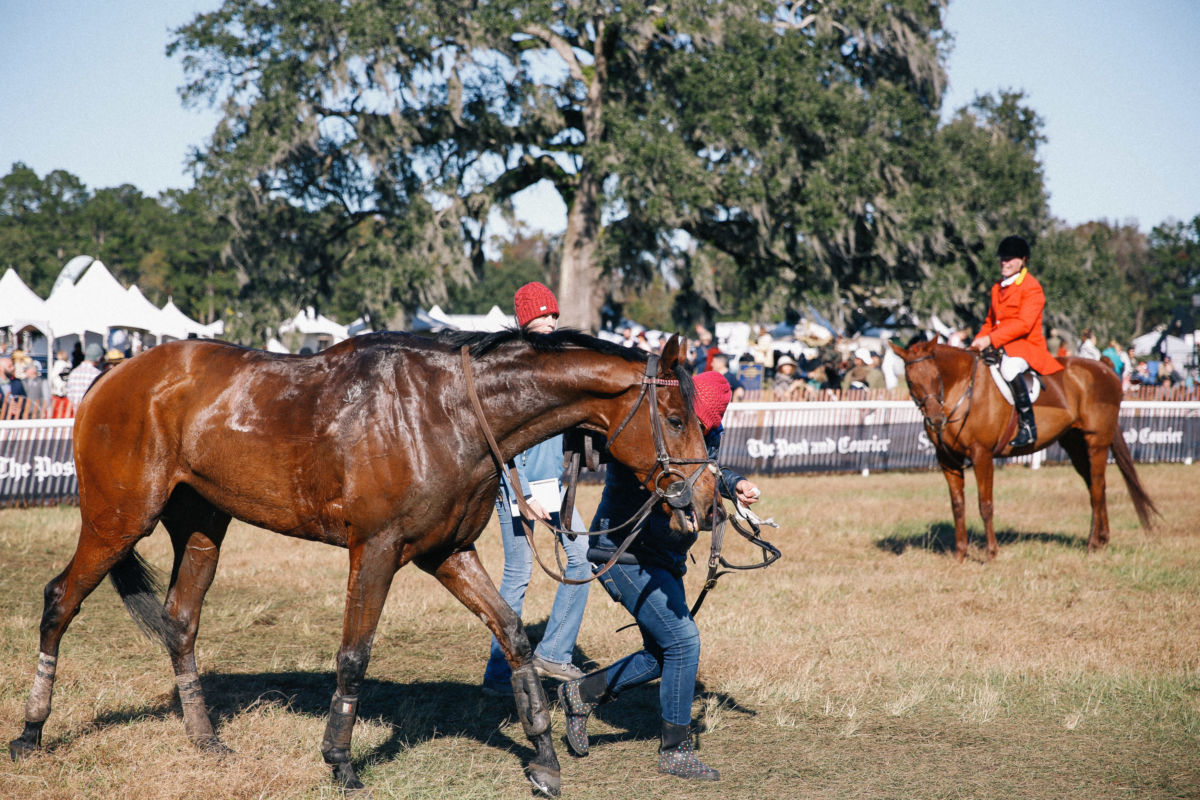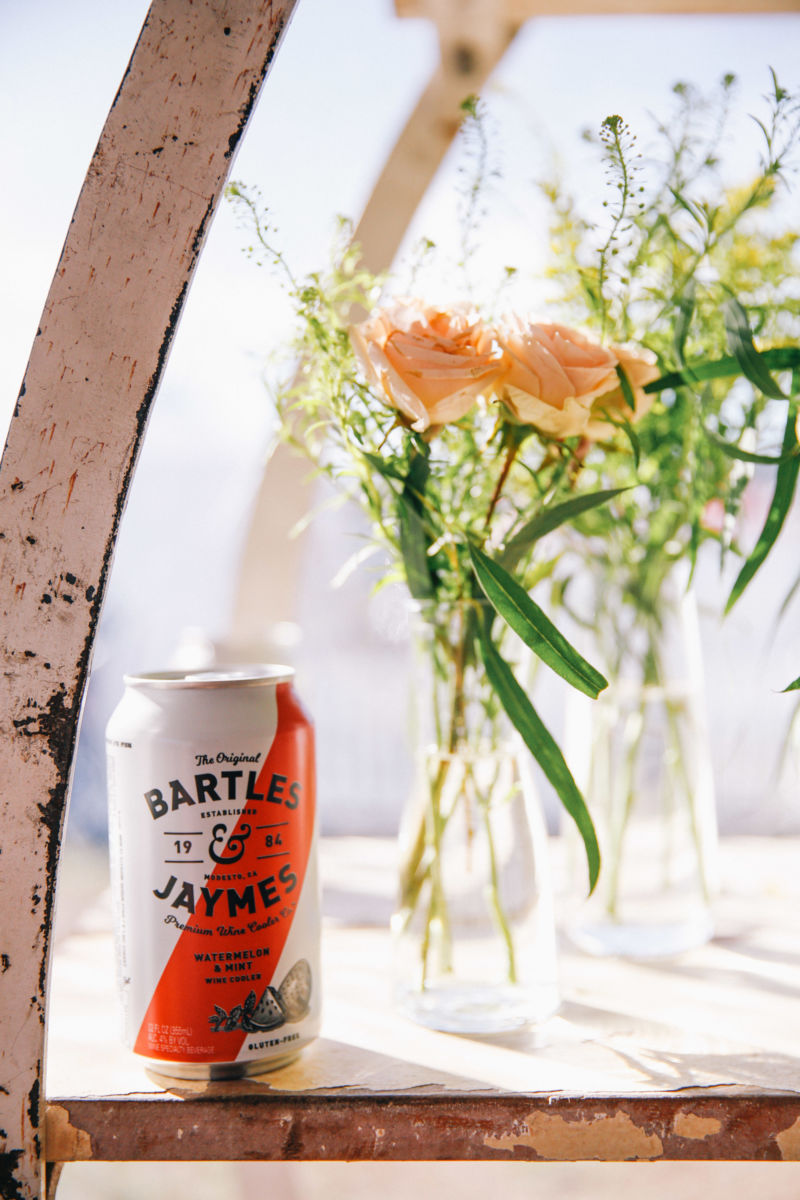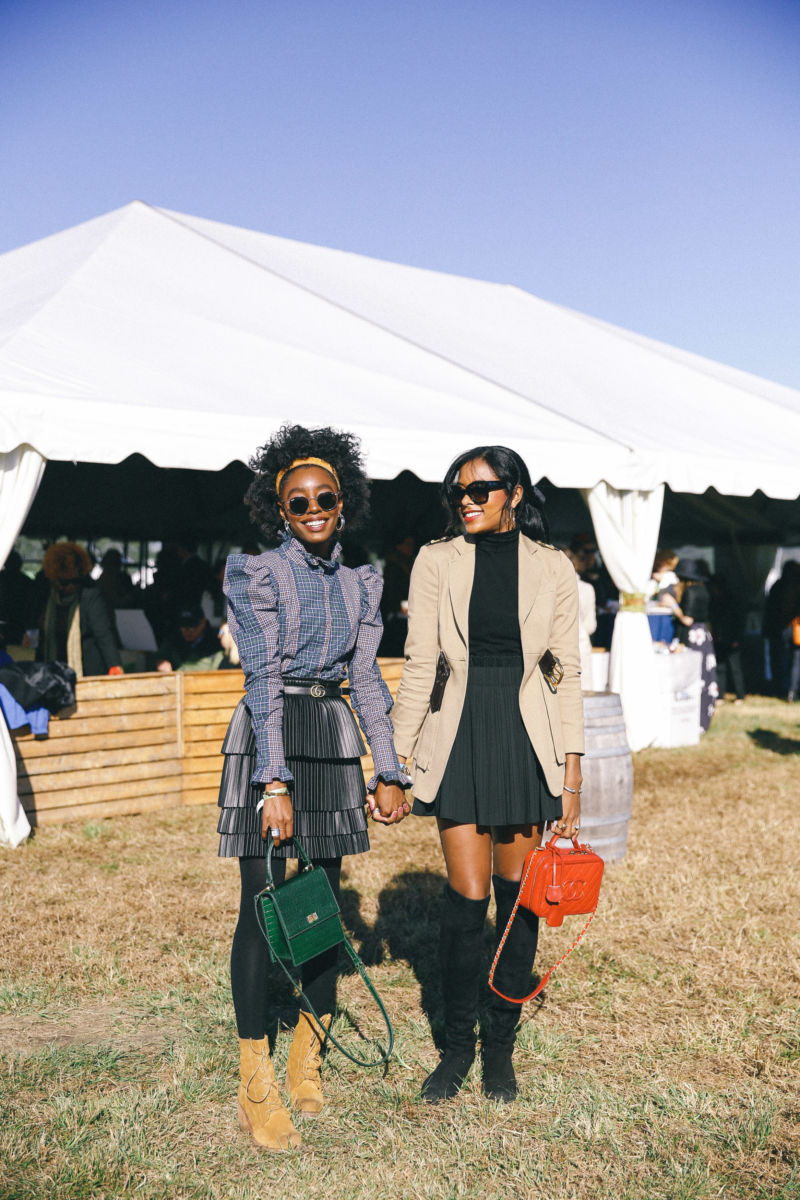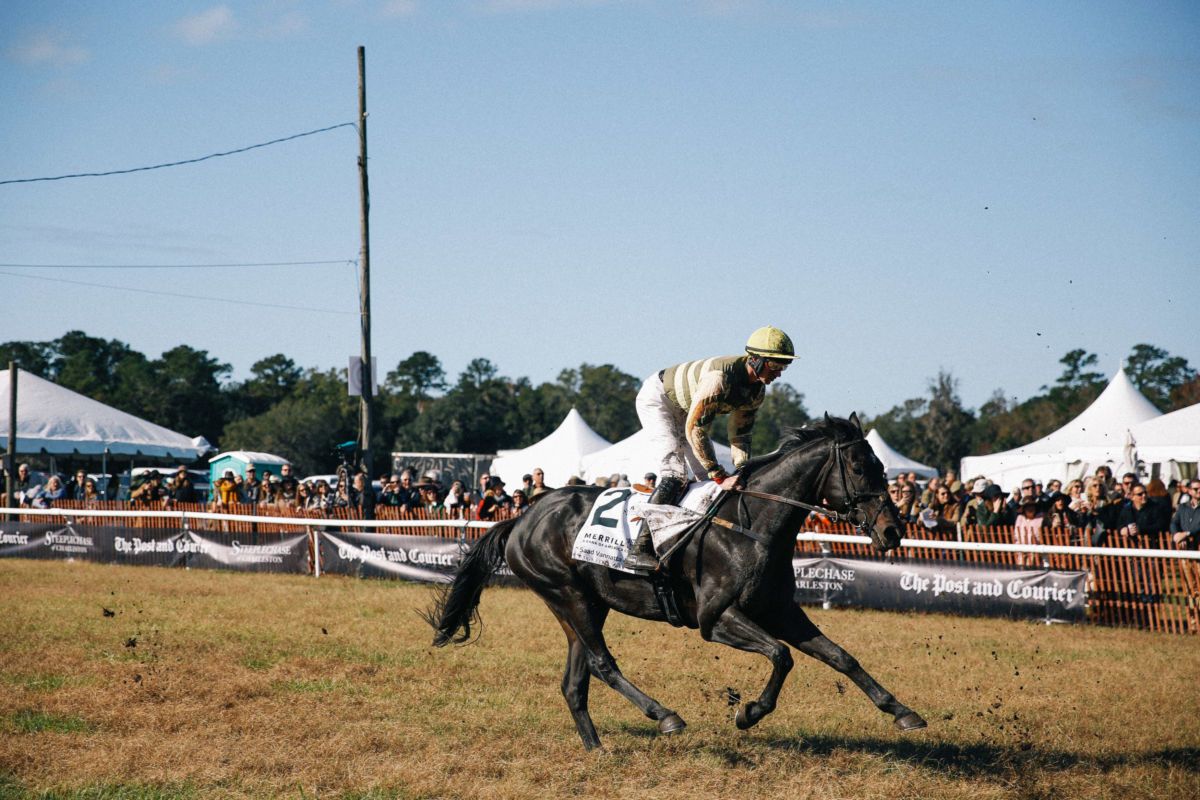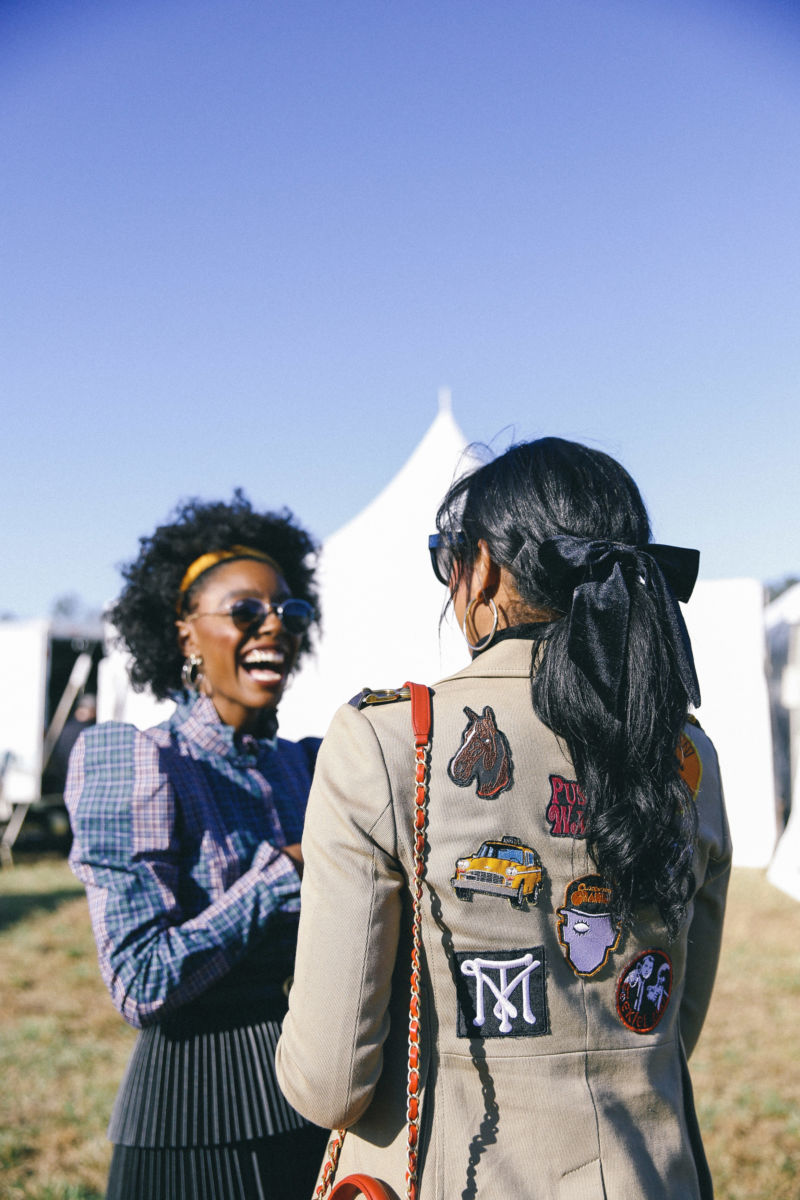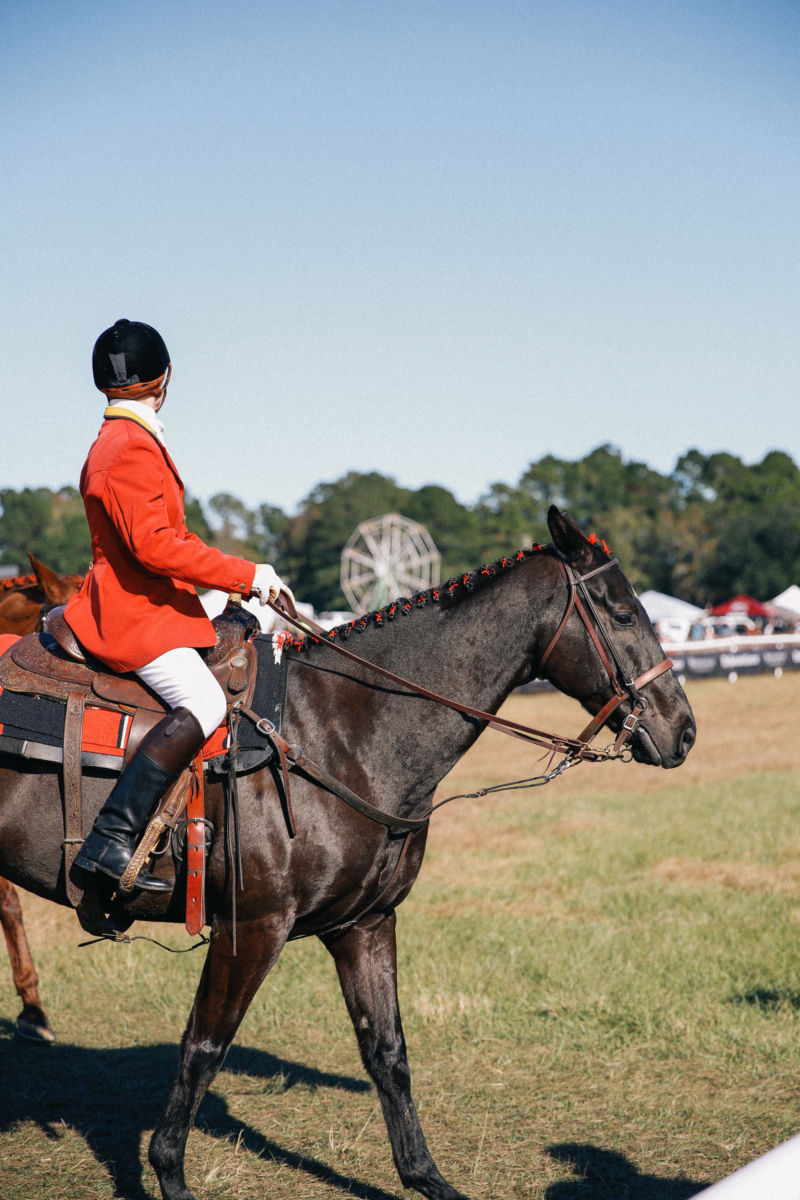 Photos: LCS Studio via Venita Aspen