Nothing stressed me out more before my first ski trip than packing. I had no idea what I would need and no one I was going with was any help…at all. They'd just say things like "warm clothes" and "things to eat dinner in". It sounded simple enough, but I grew up in The South where I saw snow fall twice. Dressing warmly enough to roll around in the snow was not a concept I could easily grasp.
Before I left I tried doing a little research online, but I could only find lists that would include obvious things like a hat or gloves. How annoying! Needless to say, when I got on my first ski trip I was unprepared, and at times uncomfortable.
So before I tell you where you should plan to go skiing and what you should do while you're there, let me share exactly what you'll need for a ski trip!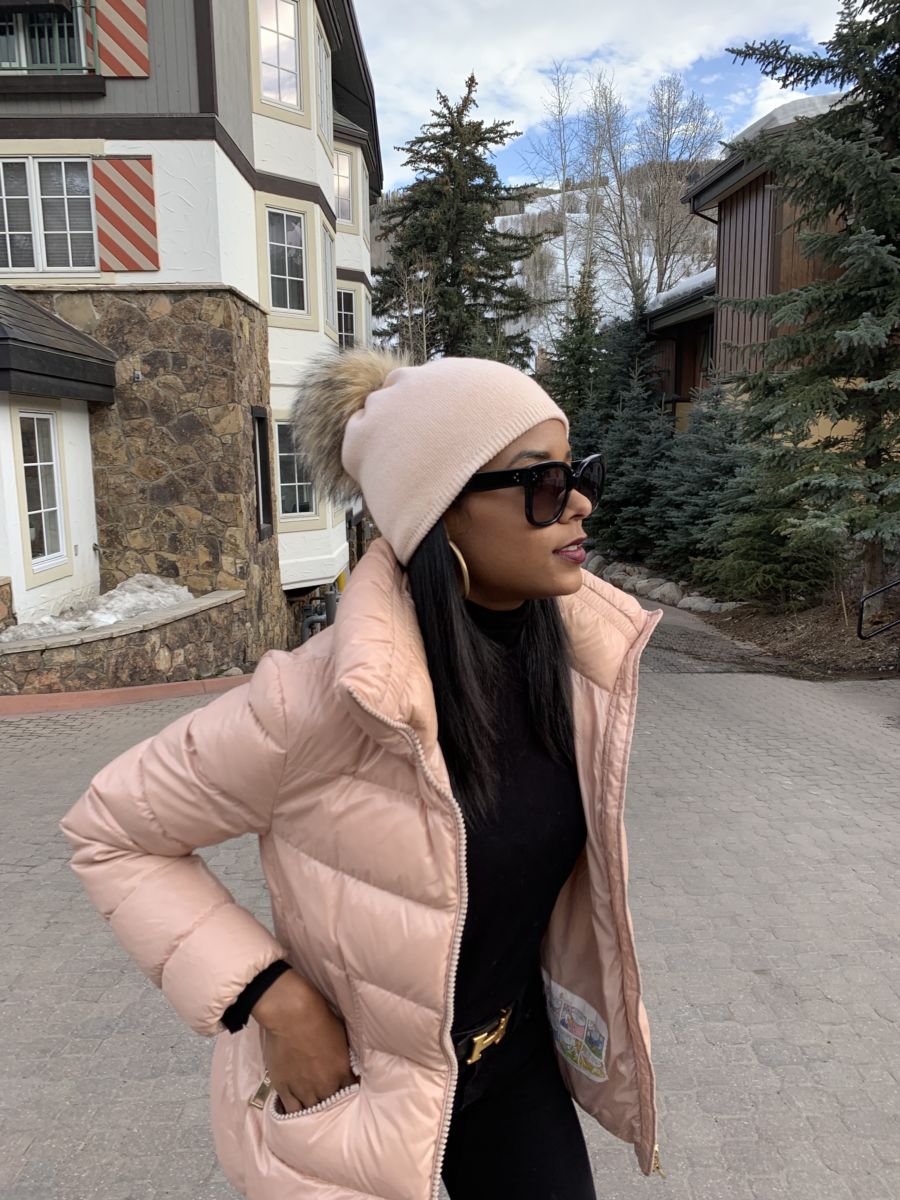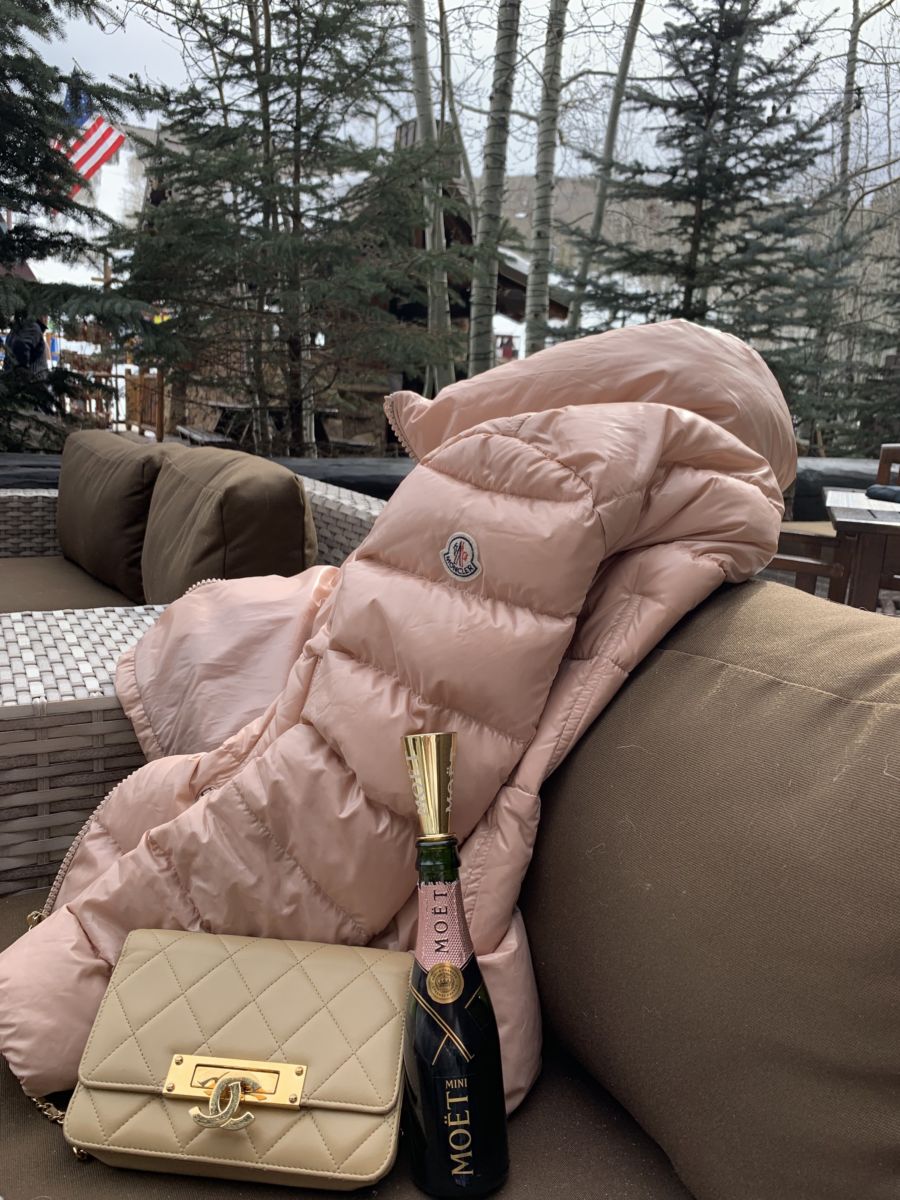 Packing list: Ski trip
First things first! If you are someone that only plans to ski once, maybe twice, a year I suggest renting your skis, poles, ski boots, and helmet at a skiwear store on the mountain. That way you don't have to travel back and forth with it—or be forced to find a place to store them for the rest of the year! Besides, equipment updates soo often that it wouldn't take long for your pieces to not be the most efficient or safest option.
Après Skiwear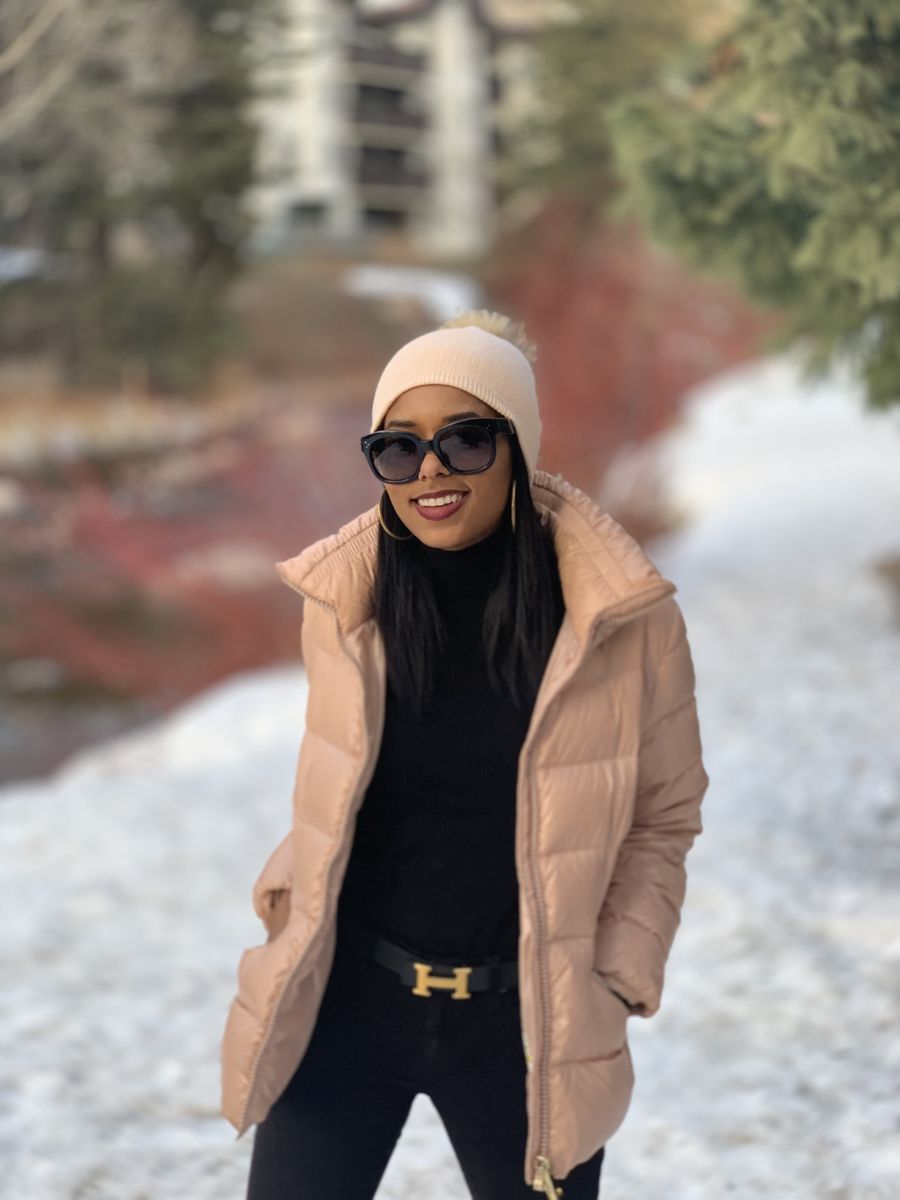 Those times when you are socializing after a day of (or instead of) skiing are referred to as après ski. You can do anything from eat and drink, to dance, or lounge. No matter what you choose to do, most all après ski activities are done with everyone dressed extremely casual and comfortable. Because people tend to begin après ski right after they get off the slopes, they stay in their ski outfit, just changing boots and removing their jackets. If people plan to "change" into their après ski, they simply throw on sweats and sweaters, usually avoiding jeans all together. To "dress up" ladies add fur and the occasional wedged boot, but heels never make an appearance.
The only rules for dressing for après ski is stay warm and stay comfortable. Its very low key, which is just one of the reasons why I love being in the mountains so much.
Après ski outfits can consist of: thick leggings in comfortable fabrics (like suede or wool), fuzzy oversized sweaters, fitted turtleneck sweaters, puffer jackets, fur jackets, and your base layers!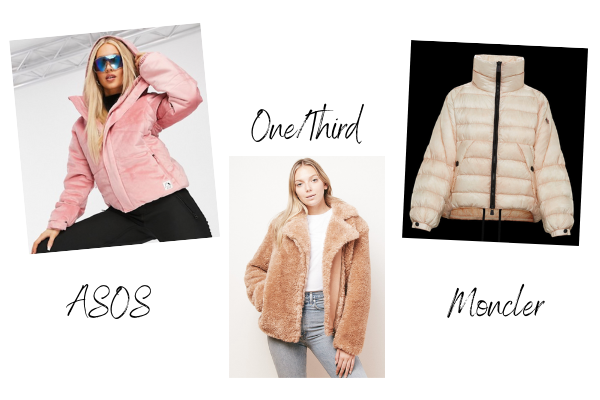 Save: ASOS // Satisfy: Northface // Splurge: Moncler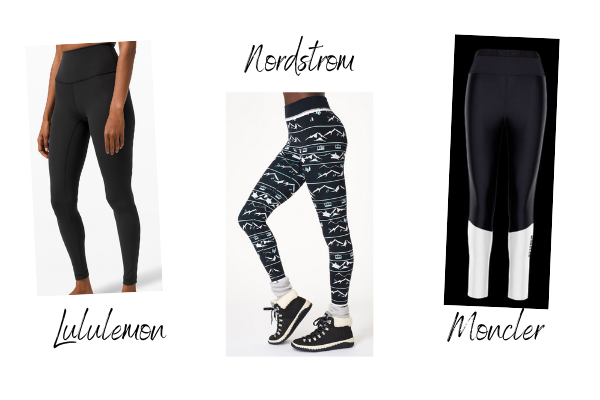 Save: Lululemon // Satisfy: Nordstrom // Splurge: Moncler
2. Outer skiwear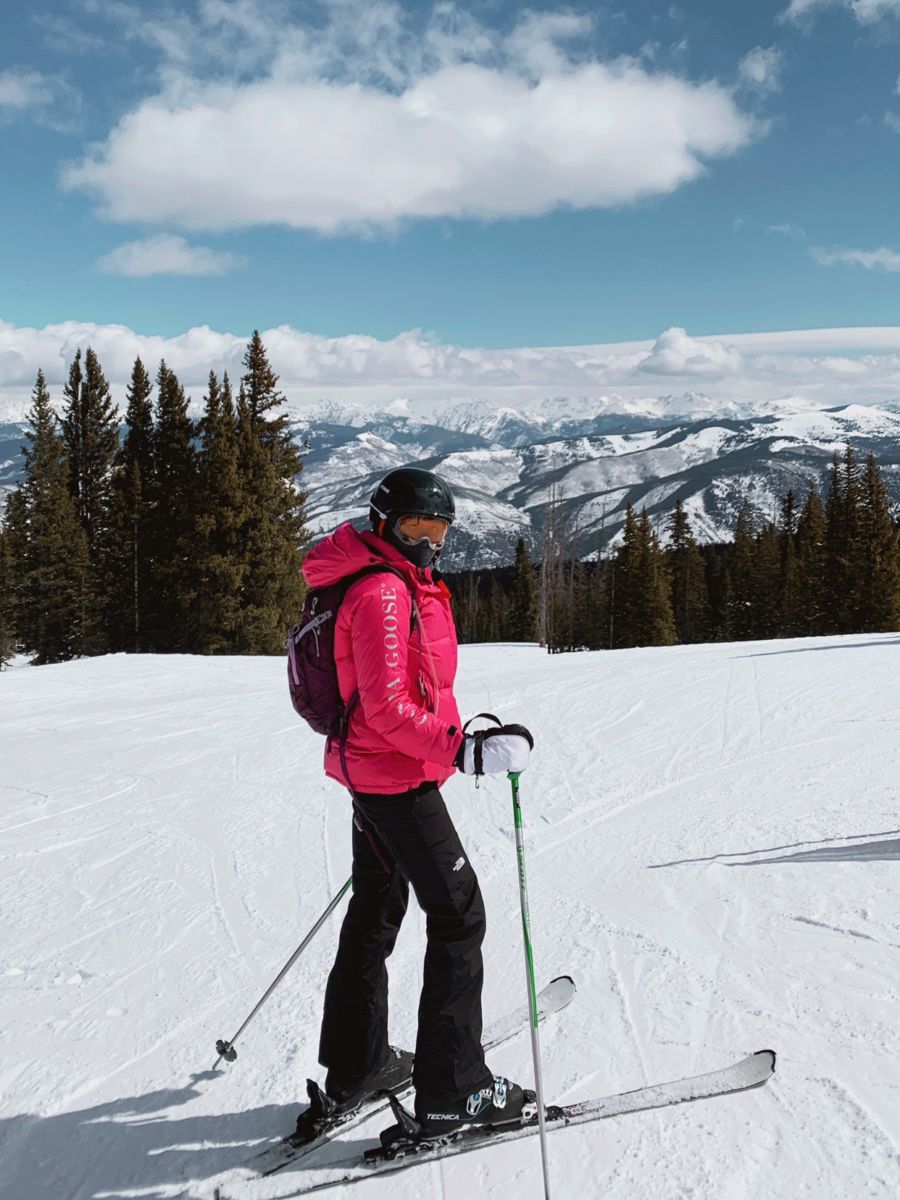 You outer skiwear is probably the most important thing you need as it is your first defense from the elements while you're out on the slopes. Outer skiwear consists of a pair of snow-resistance pants (or you could choose a ski bib) and a snow-resistant jacket. Simple enough! There are, however, tons of options. Ensure that your pants and jacket are both water repellant, insulated, and breathable. I ski in a jacket by Canada Goose and pants by The North Face, or a REI store brand ski bib. I suggest investing in a "3-in-1" jacket (one that allows you to easily add or remove a layer and hood) so it can be used throughout the entire season.
When it comes to choosing between wearing pants or a bib, it truly is all about personal preference. Bibs are best for colder weather  because they allow you to confidently move around without the fear of anything untucking and exposing your base layer, or skin, to the snow. Pants are much more convenient, especially in situations like needing to use the restroom, but can also become a pain. Often times pants come with just snap buttons and Velcro which tend to not be enough to keep pants together if you fall. Be sure to pack an inexpensive belt if you choose to wear pants.
When packing I'd plan to bring one pair of pants or one bib for every two days. For instance: if you plan to ski for four days, bring two pairs of bottoms!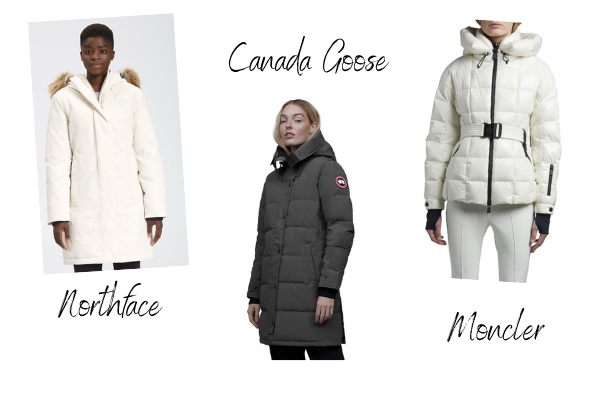 Save: Nordstrom // Satisfy: Canada Goose // Splurge: Moncler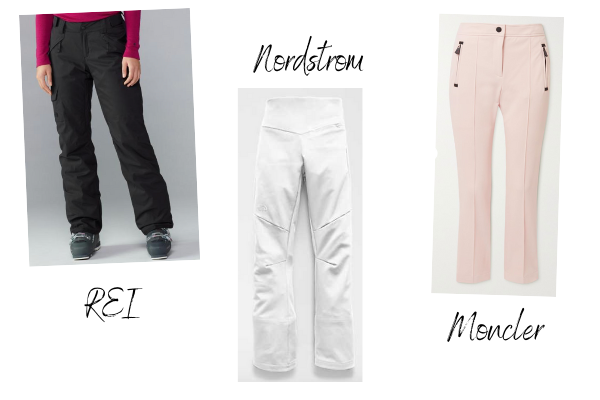 Save: REI // Satisfy: Nordstrom // Splurge: Moncler
3. Boots
You'll need two types of boots while on your ski trip: ski boots and snow boots. But, as I've stated before, I think you should rent your ski boots.
Snow boots are what you'll need to think about while packing. More than likely there will be snow EVERYWHERE so your snow boots have to be really good at three things: keeping you warm, keeping you comfortable, and keeping you dry. Being able to depend on them is important because you will spend a lot of time in them. If you have space to pack two pairs of boots bring a pair with a rubber sole (like Sorels), and comfy pair (like Uggs). Uggs are great for lounging inside the lodge, but a shoe with a much better grip should be worn while walking on snow. So if you can only bring one pair of boots, choose the ones with rubber soles.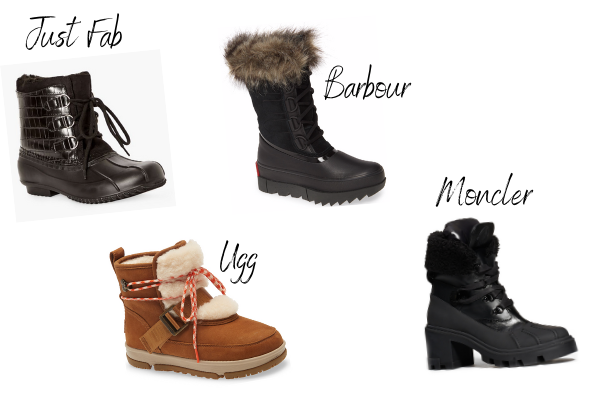 Save: Just Fab // Satisfy: Ugg; Barbour // Splurge: Moncler
4. Socks and Gloves
 These may sound like obvious items, but without the perfect versions you will be in store for one miserable time (or at least a bill from the local ski store).
First, lets talk socks… because not just any warm socks will do. Ensure that you have actual snow socks that are thermal and wick away water. Also be sure to pack enough socks for every single day you plan to ski. Damp socks turn into wet socks very quickly and trying to dry them in the cold, mountainous atmosphere is nearly impossible. You'll also need a pair of fuzzy socks for your snow boots, and another fuzzy pair of socks to keep your toes warm while you're in your hotel room.
Now, gloves! While skiing, I suggest ski mittens to keep you hands as warm as possible. However, under those mittens I would recommend a thin pair of tech friendly gloves. That way when you remove your mitten to use your fingers you can keep them warm. You may also want a different pair of gloves to use during après ski. And you can focus less on the functionality, and more on the style, of these gloves since they won't necessarily come in contact with snow.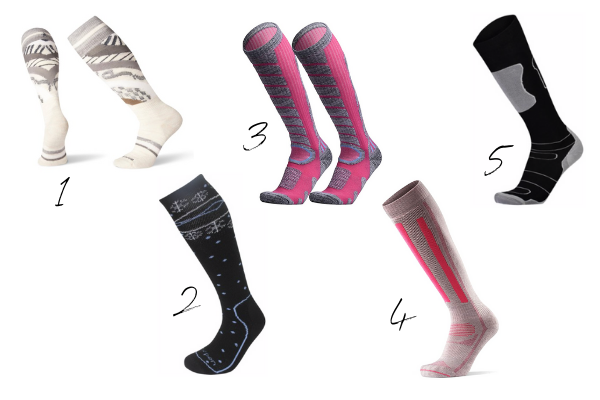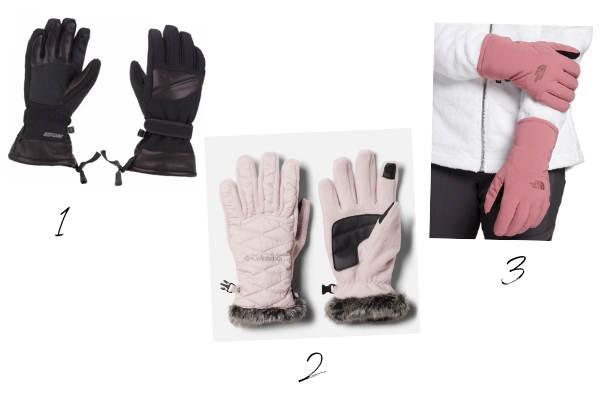 5. Goggles and Sunglasses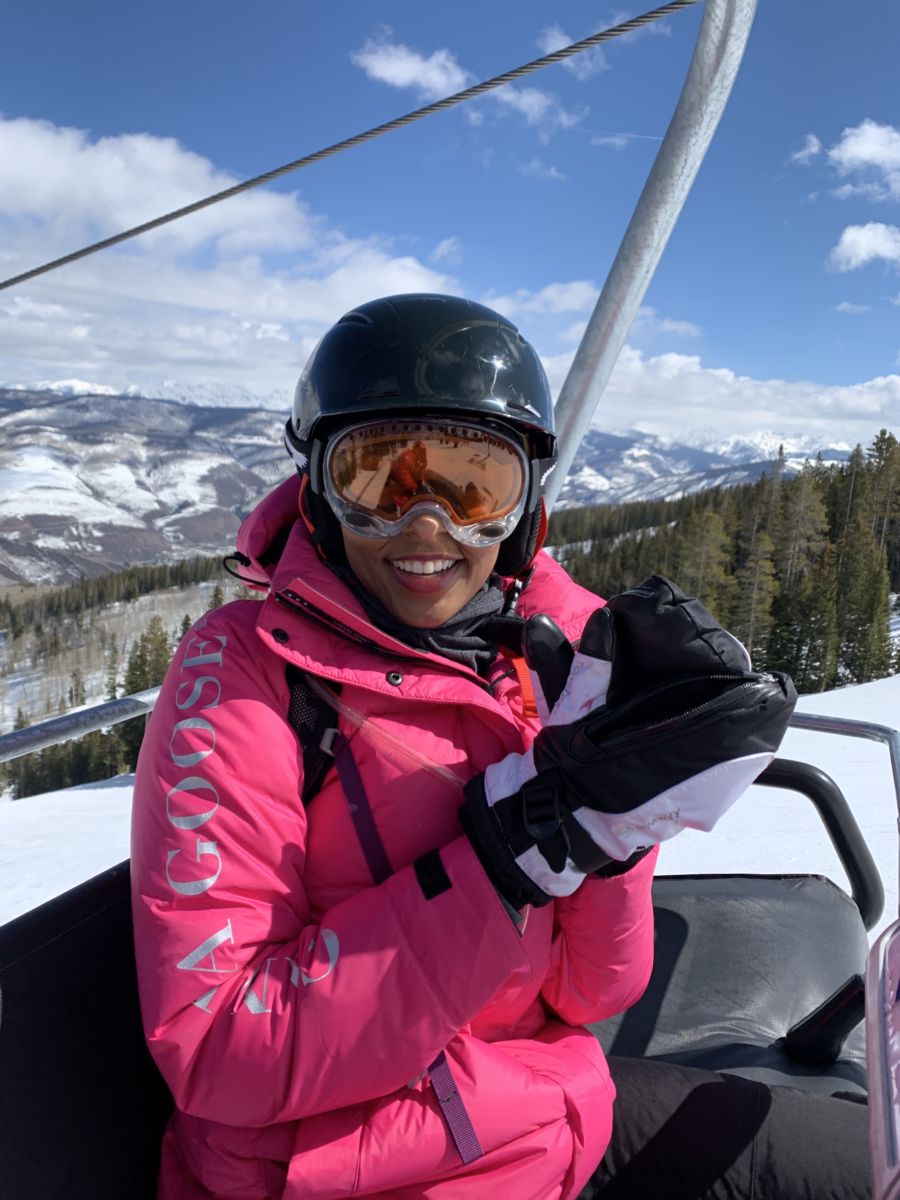 Stark white powder can be blinding on a clear, sunny day up in the mountains. Protecting your eyes from the rays is necessary rather you're make your way down the mountain, or just enjoying the beautiful day outside. Sunglasses are mostly just used during après ski, while goggles are worn on the slopes.
Goggles also come in handy on super cold days, or days when its actually snowing, because they help keep your face warm. I would go ahead and purchase a pair before you get there. Owning your own pair allows them to mold to your face and make you feel more comfortable with them on for hours on end. You can find a decent pair for about $30-$40.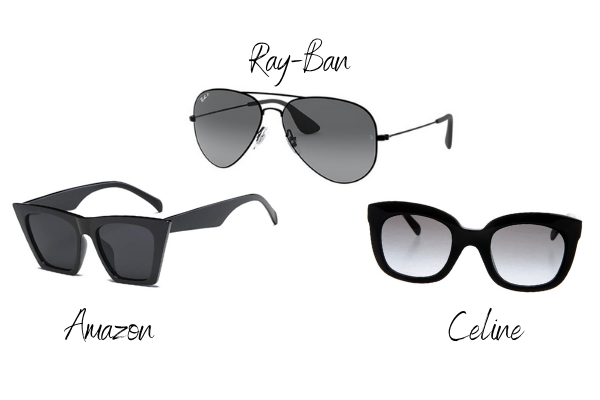 Save: Amazon // Satisfy: Ray-Ban // Splurge: Celine
6. Hats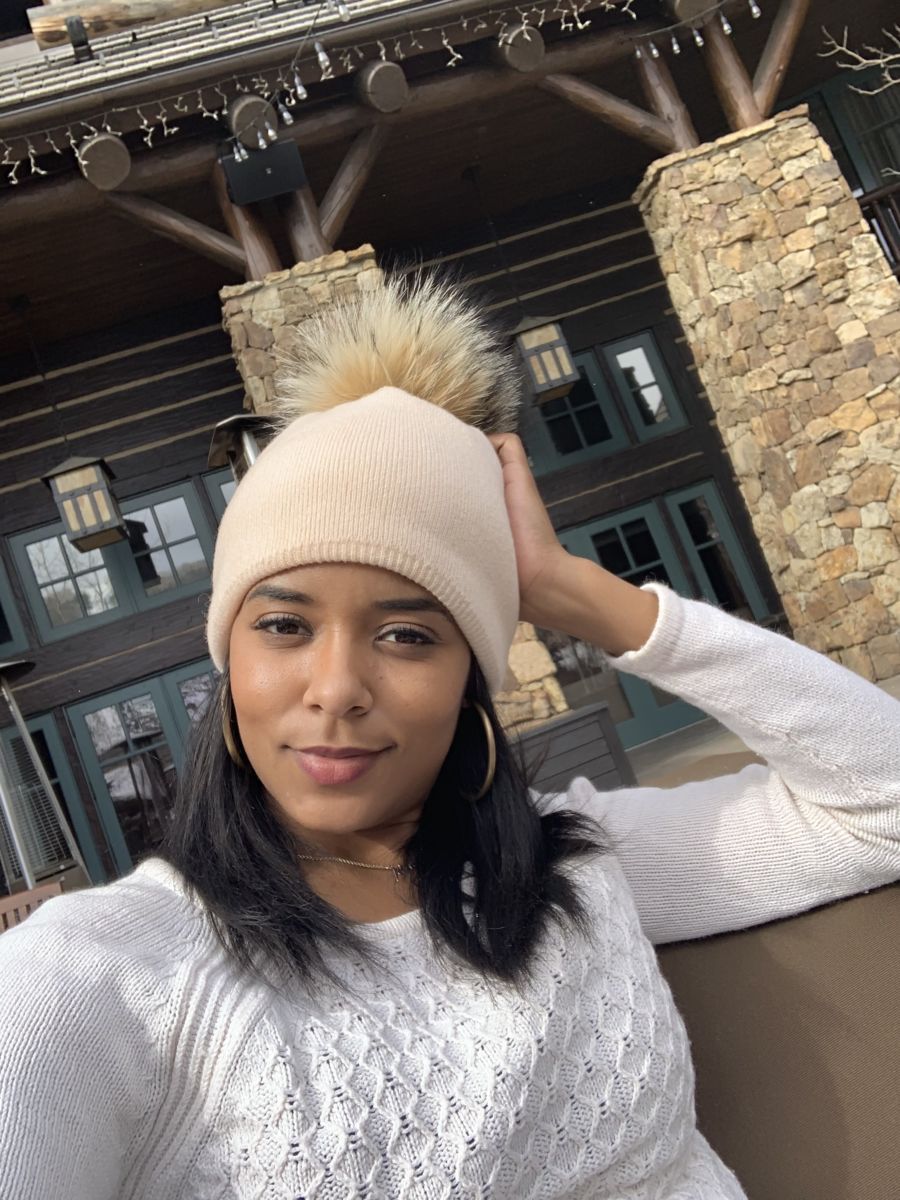 Keeping your head and ears warm is one of the secrets to keeping you entire body warm, so hats are incredibly important for any ski trip. I suggest having two hats: one thin ski cap that allows you to comfortably and easily put an helmet over it, and a thicker beanie you can use to cover your head whenever you aren't on the slopes. You could instead opt for a ski headband, which would only cover your ears.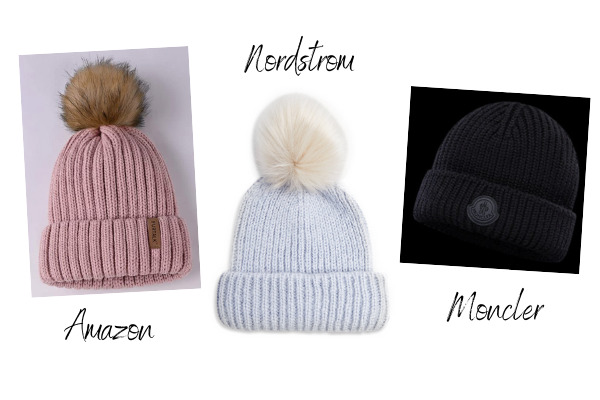 Save: Amazon // Satisfy: Nordstrom // Splurge: Moncler
 7. Base Layers
There is no way you could survive a full day in the snow without a base layer beneath your ski pants and jacket. A base layer is usually just two parts: a long sleeve shirt and leggings. They should be thin, very fitted, thermal, and water resistant—so it does not hold on to the sweat that naturally accumulates while being active. Base layers keep your body temperature up by acting almost as another layer of skin. You should plan to have a fresh set of base layers for every day you plan to ski.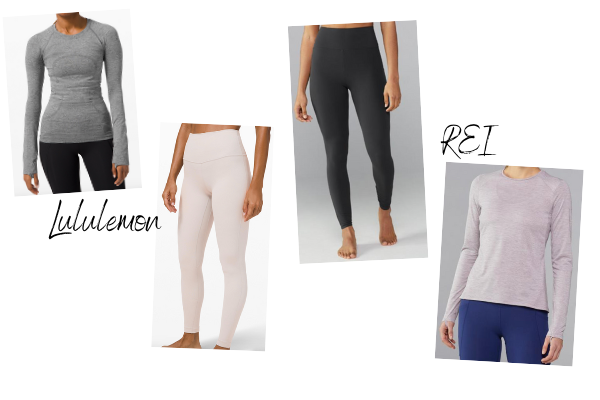 8. Mid- layer
I like to throw another layer over my base layer and underneath my ski jacket. It allows me to remove my ski jacket while I'm taking short breaks at the restaurants on the slopes, and still stay warm. My mid-layer (I may or may not have made up that term) is usually a Lululemon running jacket, a thin sweatshirt, or a thin fuzzy jacket (from athletic brands like The North Face or Columbia) depending on the weather.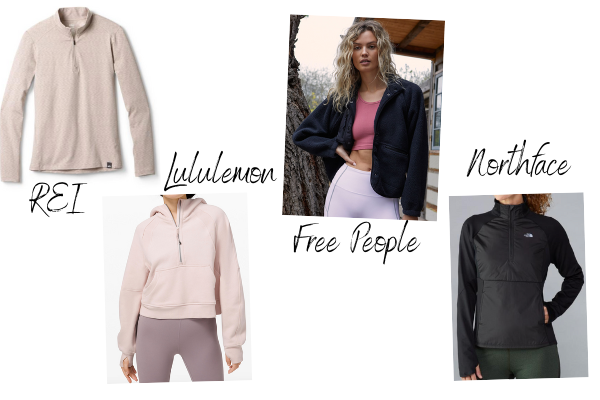 Save: REI // Satisfy: Lululemon ; Northface // Splurge: Free People
9.Neck Tube
More often than not, a base layer shirt isn't enough to keep your neck warm from the wind you will pick up while skiing down the mountain, and jackets are usually uncomfortable when zipped all the way up. To keep your neck warm you could use a scarf, but scarves can be uncomfortable when zipped beneath jackets. Instead, I suggest packing a neck tube. A neck tube is exactly what it sounds like— a fleece tube that goes over your head and around your neck. Neck tubes are great because they are not bulky and can be pulled up to protect you mouth and nose from the cold air.
10. Toiletries
 There are a few little toiletries that can easily be overlooked, but are so vital for a day on the slopes.
Every skier needs: moisturizer for their face and body (since the cold can be so rough on your skin), sunscreen to protect their face from the reflecting sun, medicated lip balm or Chapstick to keep their lips moisturized, and hand (and feet) warmers for those days that are unbearably cold.
11. Small Backpack
 Since most slopes close mid-afternoon, time is always of the essence. Packing a small backpack to carry around with you while you ski is a great way ensure you won't have to return to your room all day and can maximize your time skiing. I suggest using one that you could take on your back while you ski. That bag should be light in weight, adjustable so it doesn't move around as you ski, have the ability to be completely closed with no holes or openings (so snow can't get in it), and be waterproof– just in case you fall.
I personally use a Camelbak hydration pack as my backpack on the slopes. In addition to holding my things it stores water that I'm able to easily access without removing my bag from my back. Its so important to stay hydrated while at such high altitudes, so that backpack just seems to make the most sense.
********
Planning your first skip trip? Shoot me an email (megan@shadesofpinck.com) with any questions or comments!